Function Decoration Ideas That Are Perfect for Your Big Day Ambience
The décor at a wedding plays a vital role in setting the right atmosphere at a wedding. Here are some interesting function decoration ideas that you can use!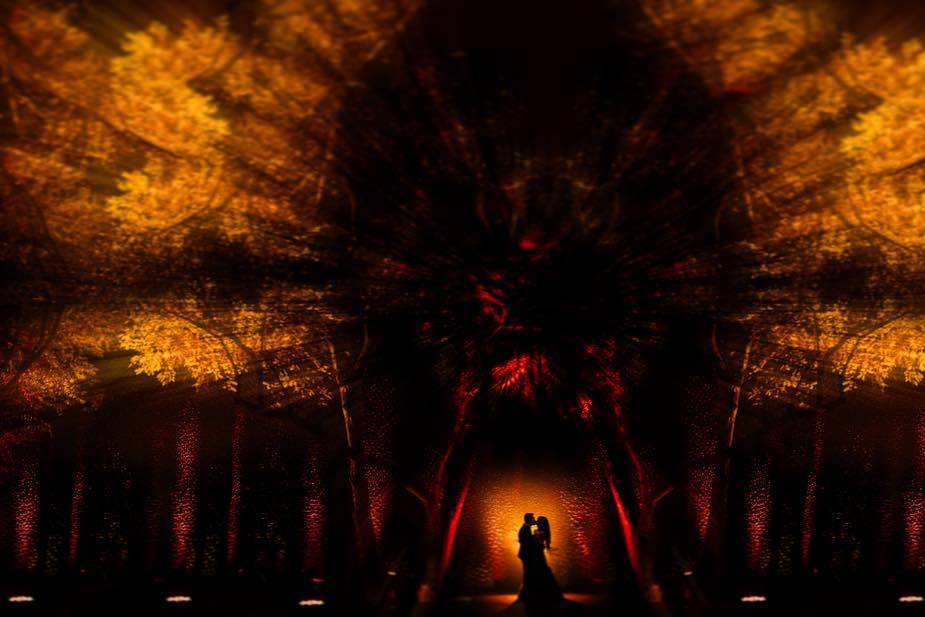 On a wedding day, you want everything to go smoothly and fall in place perfectly so that you get to live the wedding that you've dreamt of throughout your life. The function decoration at a wedding plays a very important role at each ceremony. The décor of the setting sets the atmosphere of the function and helps create a setting where every one of your guests can enjoy themselves thoroughly and feel a part of the wedding celebrations.
While you scope out your venues, try and visualise the different types of décor that can fit with a specific space. This can help you understand whether space is the right venue for you.
The following is a list of interesting function decorations that you can take inspiration from for your wedding.
1. Floral function décor for the entrance
Here, we have an entrance with a hanging floral design and an array of strings of white flowers that add another layer of beauty to the function décoration. Flowers are considered auspicious and symbolise happiness and celebrations. This elaborate floral entrance decoration looks grand and oozes royalty.
2. Mehndi function décor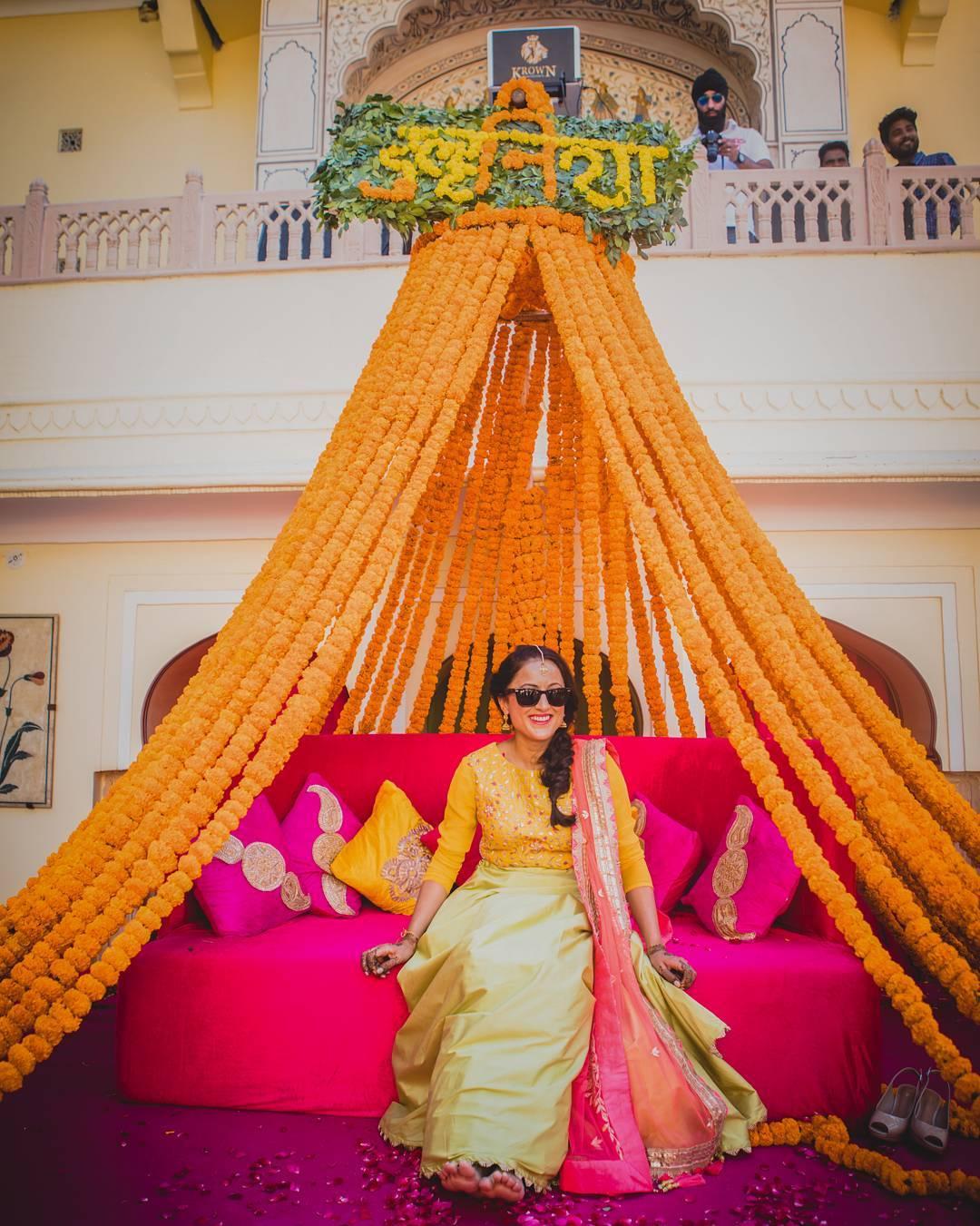 Next, on this list of function décoration, we have a bright and colourful bride's sitting area for the mehndi function. This seating area serves as the centrepiece of the event's decoration. Here, we can see a bright pink couch that is enclosed in a circular array of marigold flower garlands all around that adds to the beauty of the setting.
3. Floral Chandelier entrance decor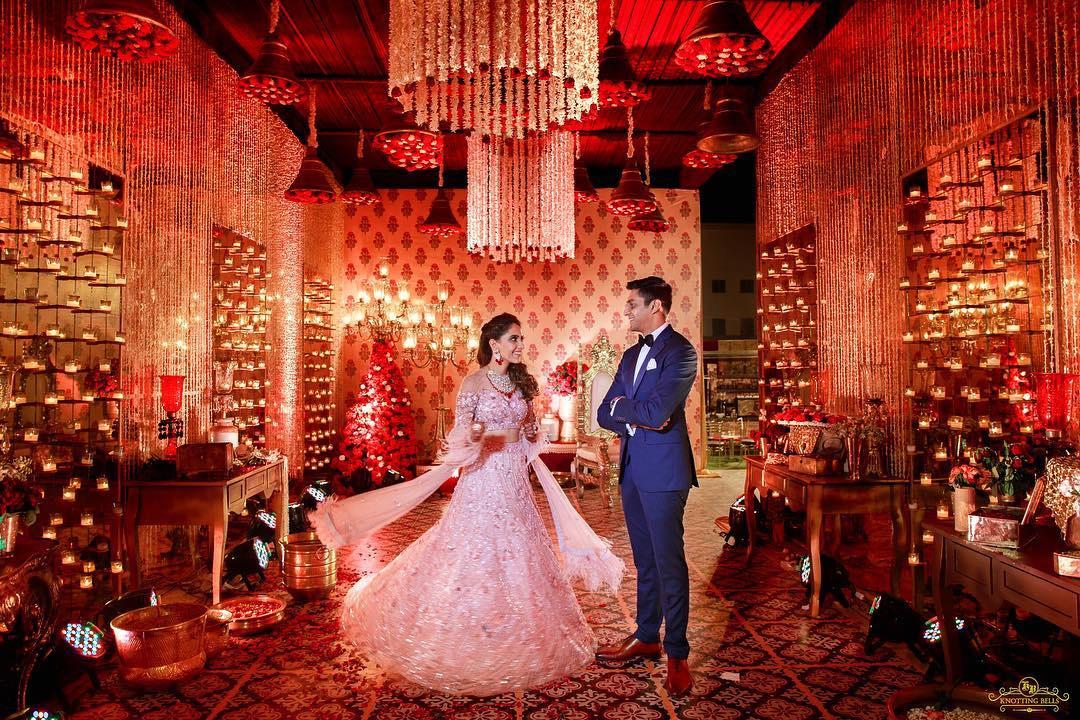 This floral chandelier décor for a wedding or reception function looks beautifully elegant and fancy. It sets a very palatial and grand setting for a wedding which looks apt for a big fat Indian wedding. The thin white floral garlands and the candles tie everything together and complete the entire décor beautifully.
4. Wedding hashtag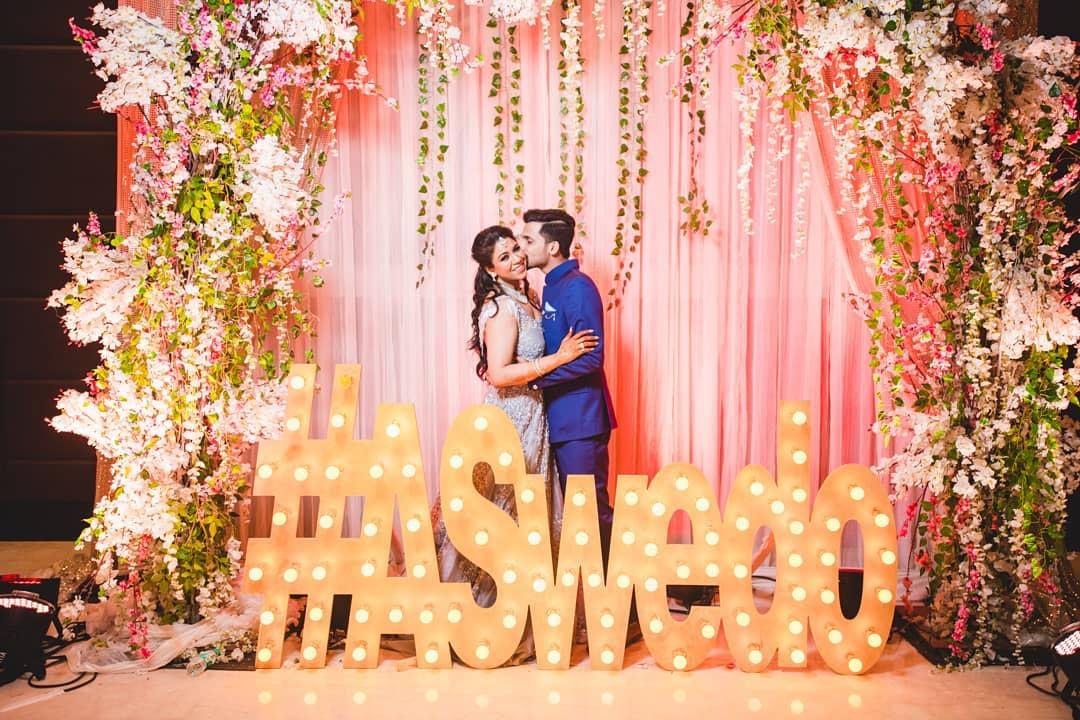 The ever-growing social media craze has had a huge impact on weddings as well. It has become increasingly popular to set a unique hashtag that can direct you to all the wedding photographs posted by all the guests on Instagram and Facebook. It helps organise the plethora of wedding pictures in one area. You can use décor elements as seen in the above photograph to introduce the chosen hashtag to the guests present at the wedding.
5. Initial monogram design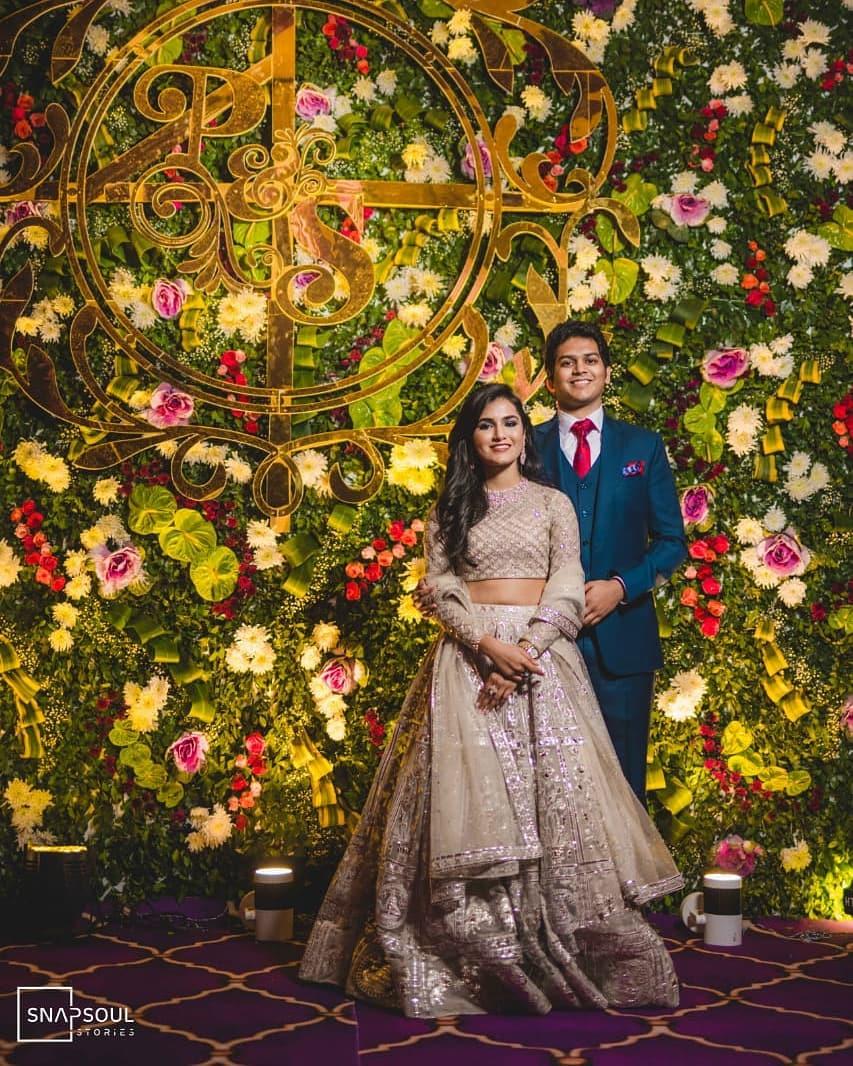 Monograms with the initials of the names of the bride and groom have also become popular design elements for function decoration in weddings. You can also such monograms to supplement the design by adding accent colours and shades.
6. Quirky Photobooth designs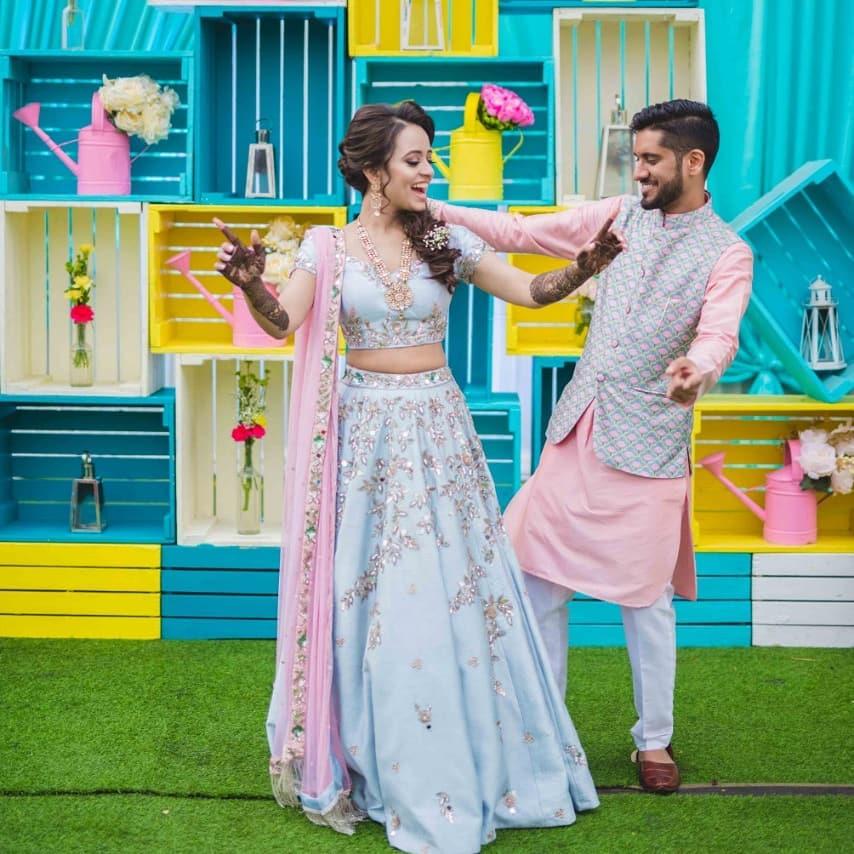 Next, on this list of function decoration, we have this quirky photobooth design. This bright yellow and blue boxy photo booth with funky props like these colourful plant sprinklers and flower vases act as an interesting backdrop for wedding photographs. These photo booths help keep the guests entertained and give them a fun backdrop for their Instagram photos.
7. Elaborate temple style mandap design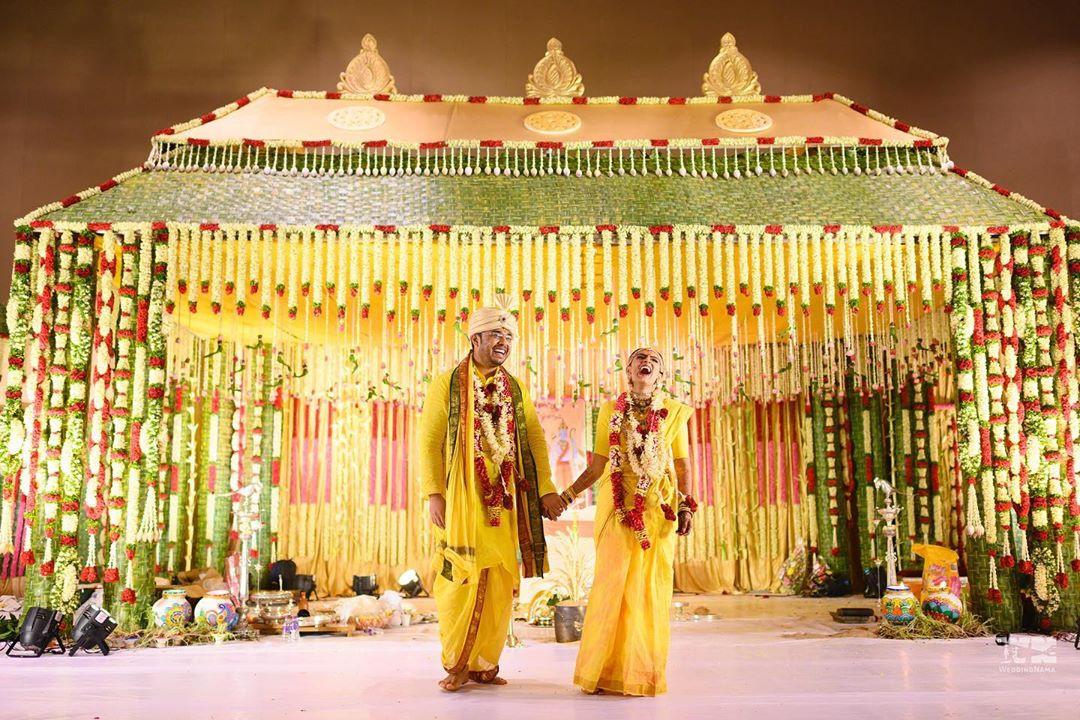 If you want to tie in traditional design elements in your function decoration, you can go for such a grand and elaborate temple style floral mandap design. The décor uses a detailed floral design and the colour combination of the stage compliments the outfits of the bride and groom.
8. Grand wedding stage design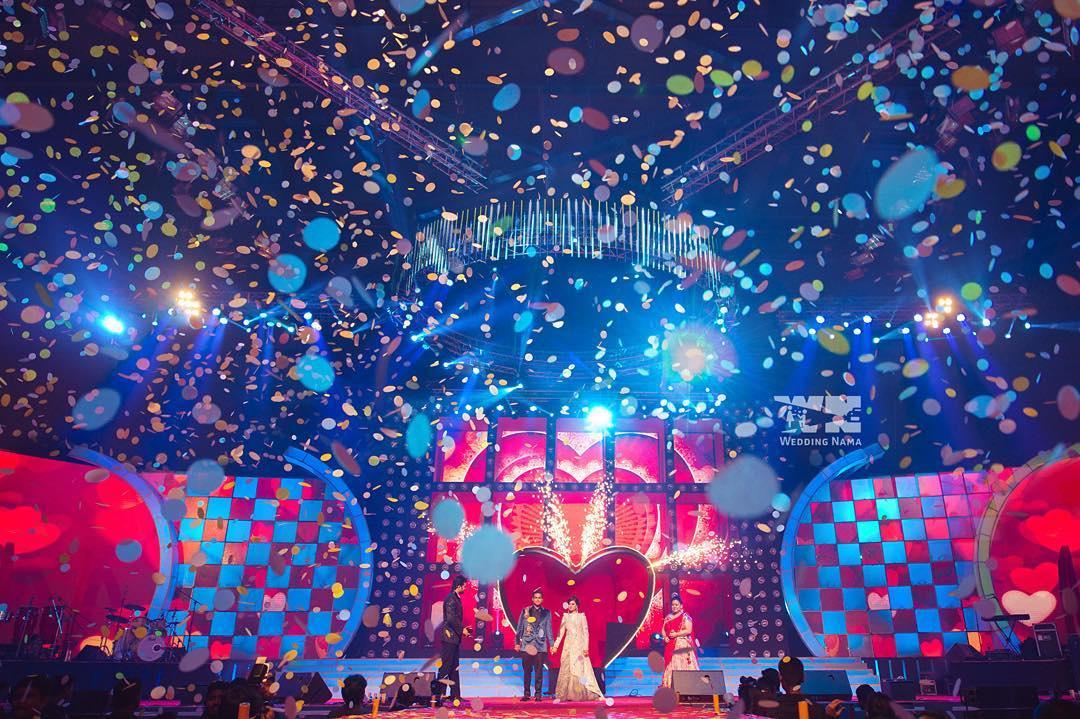 Some of us want our Big Fat Indian Weddings to be truly big and fat. If you want to go all out and create an outrageously grand function decoration that is truly larger than life and straight out of a big budget Bollywood movie set, you can go for such a theme for your wedding décor. Create a big stage and use huge props to make the wedding feel extremely extravagant and grand.
9. White floral stage design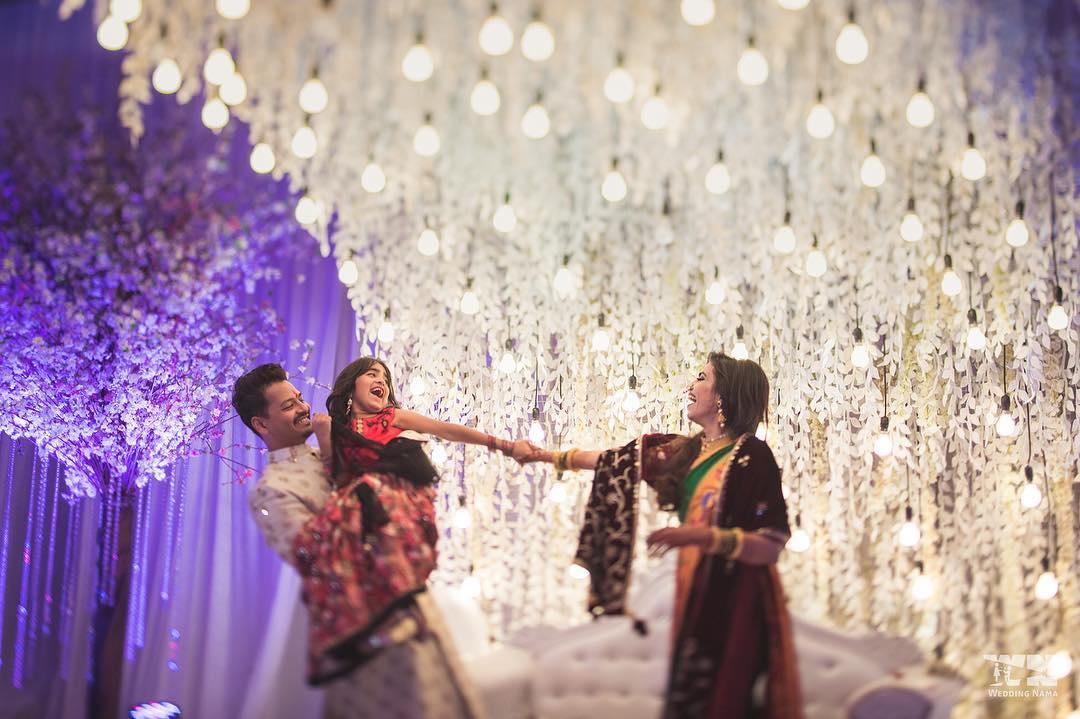 This floral white stage set up looks tasteful and intricate. The background of the stage has a downward flowing white floral background that is sure to be appreciated by all of your guests at the wedding. The use of multiple fluorescent bulbs shed more light on the flowers and take the beauty of this function decoration a notch higher.
The design of the wedding function has a huge impact on how the guests feel during a wedding celebration and can send across the right vibe to them. It is very easy to either play too safe or go overboard when it comes to the function decoration. It is important to strike the right balance and create the right setting for the wedding festivities. We hope that this article leaves you with plenty of wedding décor ideas that help you create the right atmosphere for your wedding celebrations.
Get in touch with these wedding planners to create memorable events!