The Ultimate Engagement Makeup Guide to Flaunt the Diva in You
From different makeup styles to different makeup elements - here is everything you need to know about engagement makeup. Read on and do away with your makeup woes, now!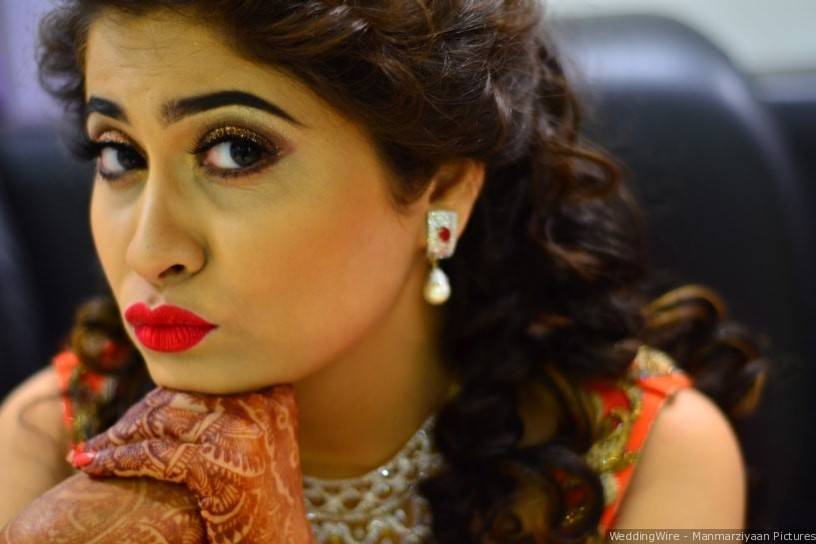 One factor that sets apart your look on your engagement day is your makeup. Why it requires a lot of thought behind it is because it is the first official pre-wedding ceremony in most cultures and that's why you would want to make a good start. All the pre-wedding ceremonies that follow will need you to have different makeup because, obviously, you don't want to end up looking the same in all your wedding pictures.
But how do you crack that stunning engagement makeup? If you want to look like a dream, check out our take on engagement makeup and find out all details about how to get it right.
1. Engagement Makeup - How It's Different From Bridal and Party Makeup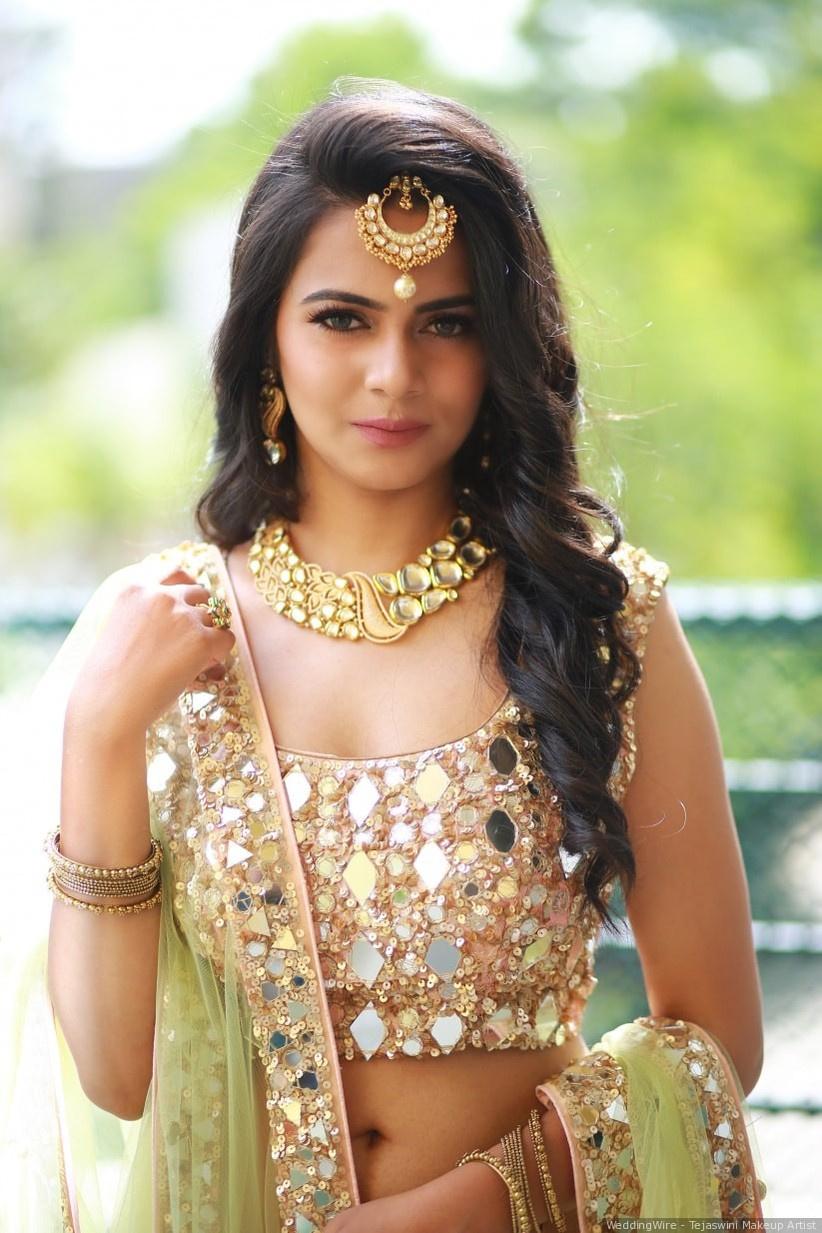 Party makeup is basic with the usual makeup routine of primer, foundation, contouring, eye makeup and lip shade. It doesn't require any special kind of products or tools to apply. Wedding guests usually go for party makeup.
Bridal makeup is extensive with different techniques like HD, airbrush and mineral, is used to get the right kind of makeup. It requires special products and tools to apply. The makeup is heavier than party or engagement makeup to have a long-lasting effect since you'll be sitting through your wedding for a long time.
Engagement makeup is the in-between makeup routine. It's neither as light as party makeup nor as heavy as bridal makeup. It can either be done by using basic products or even specialised techniques. It all depends on a lot of factors, so here you go, read everything about how to get the right engagement makeup, now.
1. Take Cues From Your Overall Look & Surroundings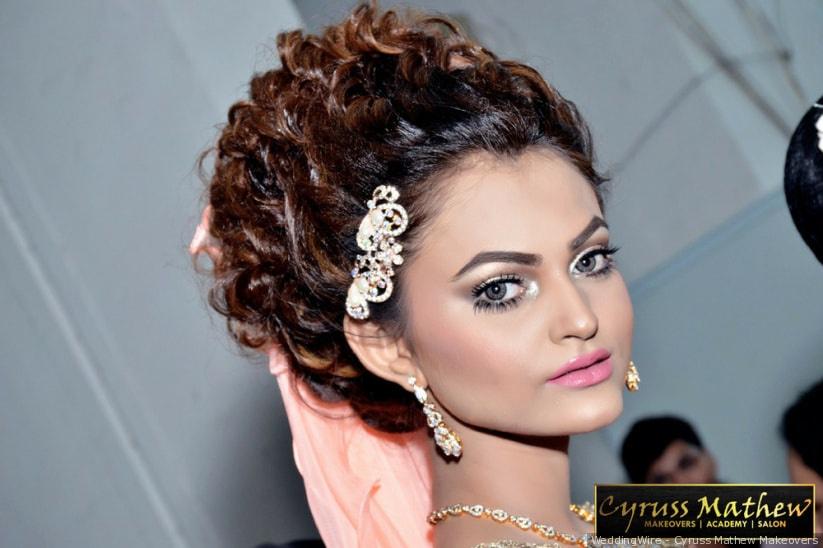 The ambience in which you will have to walk up to the stage to exchange rings with your beloved and make it an official statement for all to witness and cherish a forever story, is very significant in helping you decide which engagement makeup you prefer.
If it is a grand ceremony with the theme as black, where people are dressed in that colour, then a smokey eye makeup and some dark lipstick with the perfect highlights will work the wonders for you, but then again if the set up is more pastel, then a dewy makeup with nude shade lipsticks are your key.
This is why the surroundings and the ambience or the mood is very important to be observed before you decide upon your engagement makeup look.
a. The Engagement Theme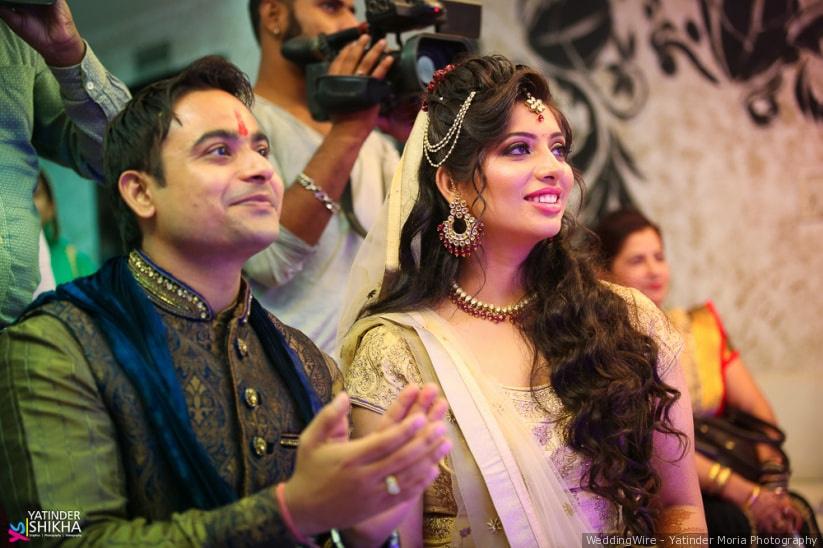 If your engagement has a theme, take note of it when you're finalising your outfit. Your outfit will decide the kind of makeup you should get. If your theme is Rajasthani, your outfit will probably be traditional and so will your makeup. Also, consider the hairstyle you plan to flaunt with your engagement dress.
With an elaborate hairdo, you can go with natural-looking makeup. If you plan to go bold with the makeup, ensure that your hairstyle fits in seamlessly with the entire ensemble instead of standing out.
b. Time Of The Day
Makeup can be broadly divided into two parts, day makeup and night makeup. It's important to decide your outfit and makeup according to the time of the day your function will take place at. For a day function, brides usually wear bright colours and their makeup is bright too. For a night function, brides choose dark colours and well, the makeup is smokey and dark too.
Don't wear sunscreen for a night function as it might make you seem like a ghost in the camera's flash. It happens because of the nature of the minerals in a sun-screen. These minerals are found in mineral makeup as well but their effect is not so prominent to be noticeable.
c. Your Engagement Outfit
Believe it or not, your makeup entirely depends on your outfit. So the first thing you need to do is, decide on an outfit according to the theme, venue and the time of the day your engagement will take place. You could, for example, go for a tried and tested light lehenga for the ceremony.
Once your outfit is in place, decide what colour palette you'd want your makeup to be off and discuss it with your makeup artist, beforehand.
2. Different Elements Of Engagement Makeup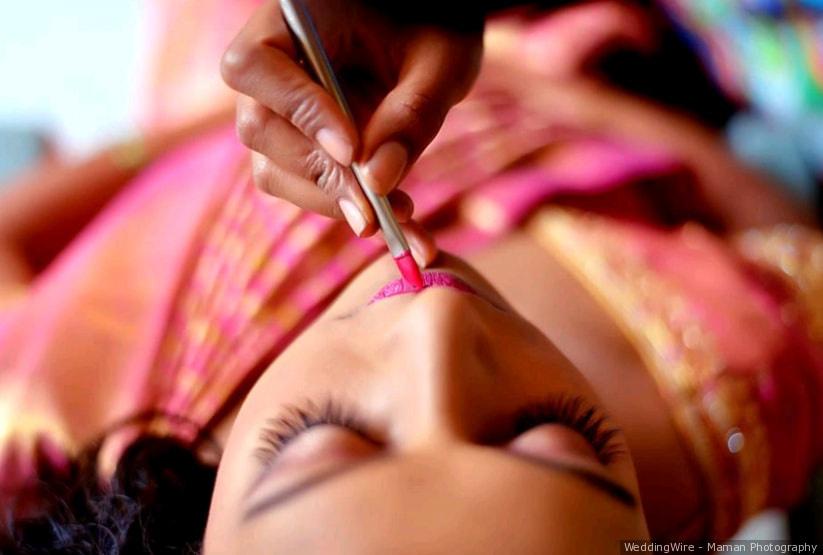 a. Eyes
You can go for elaborate bridal eye makeup for your engagement. It'll complement your overall look by making your eyes look big and beautiful. Elaborate eye makeup will work during a day function perfectly. You can switch to smokey eyes if your function is at night. Also, choose the colour of your eyeshadows according to the colour of your outfit. If the kohl is bold, then make sure the eyeshadow you choose is a vibrant one that stands out.
b. Lips
Wearing a lipstick will complete your engagement makeup look. Colours like pink, red, orange or even nude shades look good with engagement outfits, whether it's a day function or a night function. Don't go for a completely offbeat colour if you won't feel confident about pulling it off. Pick a colour contrasting or matching to your outfit or a lipstick based on your skin tone.
c. Face
A lot of products will go on your face - primer, layers of foundation and contour. It's important to note that the products your makeup artist is using on your face match your skin tone. Otherwise, your face skin will look extraordinarily white or dark from the rest of your body.
d. Hairstyle
There are different hairstyles you can explore during your engagement because you won't have that option on your wedding day. Pick a hairstyle by keeping your face cut, the neckline of your blouse, the time of the day and your own comfort in mind. You can explore cultural elements too, like our deep-dive into South Indian engagement hairstyles.
3. Different Styles For Engagement Makeup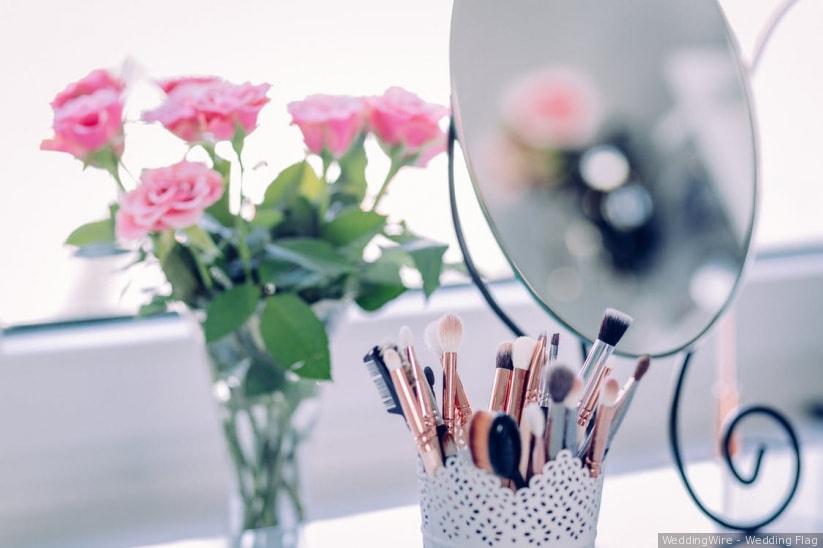 a. Airbrush Makeup
Airbrush makeup technique uses liquid products and an air gun for application. It gives you a more natural and dewy look. The products are water-resistant so if you're worried about your makeup melting off, you should probably go for airbrush makeup. If it's a day function in the open, airbrush is your best bet. For a summer wedding or a destination wedding with slightly humid weather, airbrush makeup is the safest way to go.
b. HD Makeup
The products for HD makeup are powder based and are applied through blenders and brushes. HD makeup doesn't last as long as airbrush makeup and if your engagement won't go on for too long, you can give HD makeup a try.
c. Mineral Makeup
This is most natural looking makeup you can get. Mineral makeup products don't contain any preservatives and chemicals like other products. If your skin is sensitive and you're worried about the breakouts heavy makeup will cause your skin, go for mineral makeup. Owing to the health benefits of the minerals going into mineral makeup, it actually quite beneficial for your skin. It gives you a naturally dewy look after the final finish.
Makeup is an essential part of the bridal look. From the pre-wedding shoot to your wedding ceremonies, the lady of the hour needs to look absolutely stunning and makeup has always been the right enhancer to uphold the natural beauty and make the heads in the room turn when the bride-to-be walks past. Engagement makeup is something all ladies look forward to, be it as the bride or the bridesmaids, so make it an unforgettable one.
We hope you now have a clear idea of how to ace your engagement makeup look. Don't forget to keep these tips in mind. You can thank us, later.
If you still haven't finalised a makeup artist for your engagement, check out these bridal makeup artists now!