Here's How You Select the Perfect Lipstick Shades for your Skin Tone
Searching for the perfect set of lipstick shades, that too, for your wedding can be a challenging task. So, we're here to help you find a lipstick that will enhance your wedding-day look with these three simple steps.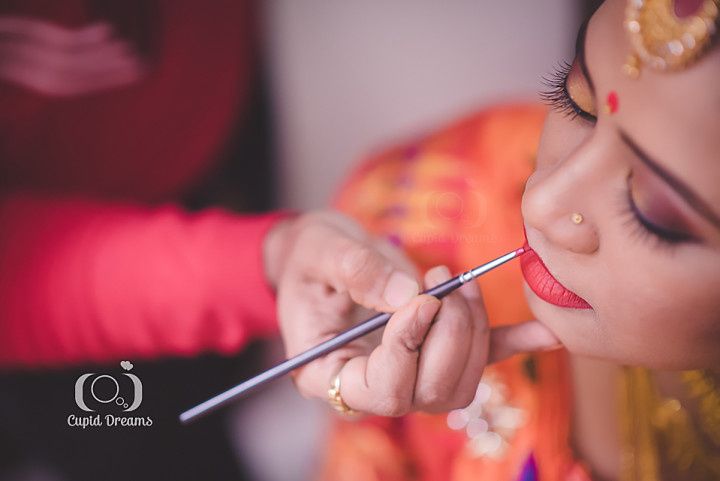 To get that perfect lipstick is a real mission in itself. With so many choices, the search process for the right set of lipstick shades can be a little overwhelming. You've got to remember -it's just not about how to match your chosen shade to your bridal outfit. Quizzed? Here's a how to that will help you get it right in three easy steps:
Choosing lipstick shades for your wedding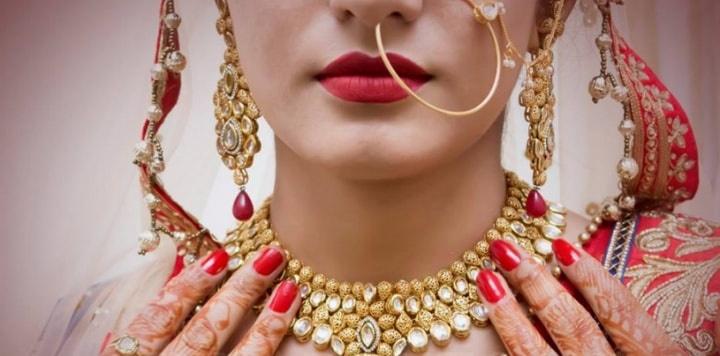 Choosing a wedding-day lipstick isn't just about matching it to your attire. It should be a shade that suits you well and enhances your look. A shade that looks pretty on someone else might not look as good on you. Even swatches might be misleading so it's best to apply the shade on your lips to get the right idea. Every bride looking for the right lipstick shade must go through this guide and then choose best lipstick for herself.
1. Identify your skin undertone: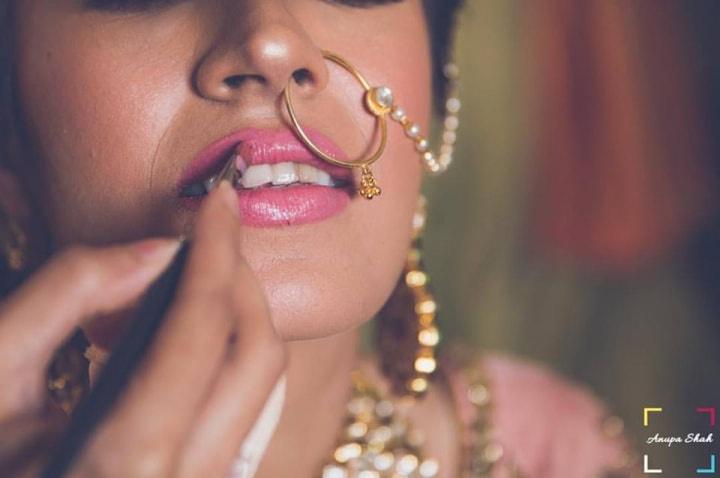 So, the first step to choosing the right set of lipstick shades for you is to identify your skin tone and specifically your skin undertone.
There are basically three undertones - cool, warm and neutral. Cool ones have pink, red or bluish undertones and warm ones, yellow, peachy or golden.
How to determine your skin tone:
Determining yours is pretty easy. You just have to do a small simple test to get the result. Take a look at the veins on your wrist. If they appear blue you have got a cool or pink undertone and if green, your undertone is warm or yellow. If you have difficulty deciding whether they are blue or green and appear to be a mix of both, congrats! You have got a neutral undertone.
2. Picking shades based on undertone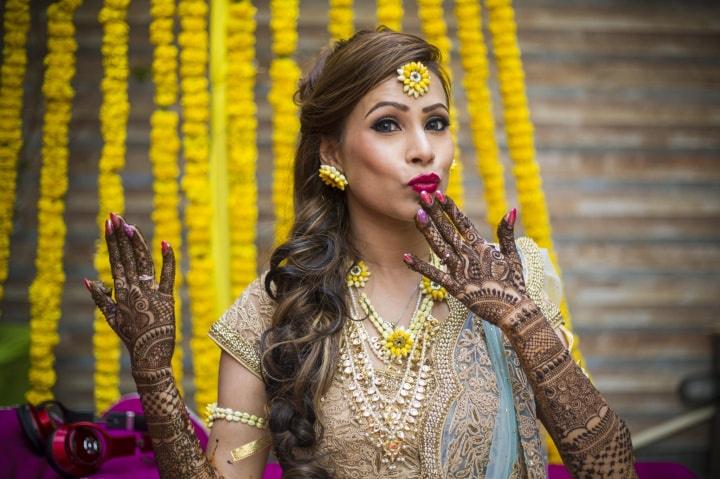 Try to pick up lipstick shades based on your undertone. Pink undertones should go for cooler colours while yellow undertones should opt for warmer shades. If you have a neutral undertone, you can choose either. Here is a handy guide: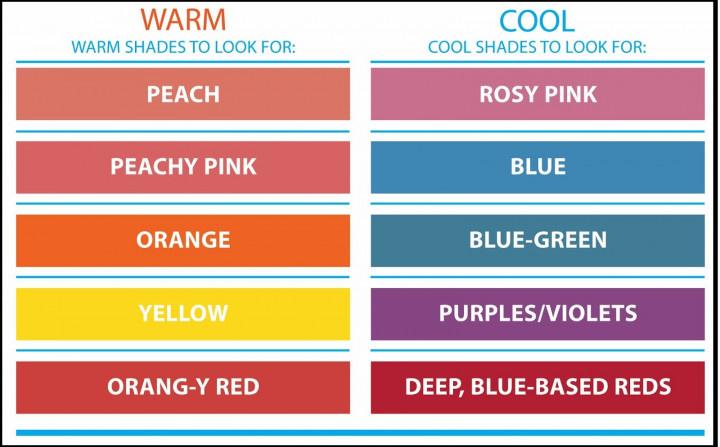 Image courtesy: Pinterest
Try to find colour one or two shades deeper than your natural skin colour.
3. Know your skin tone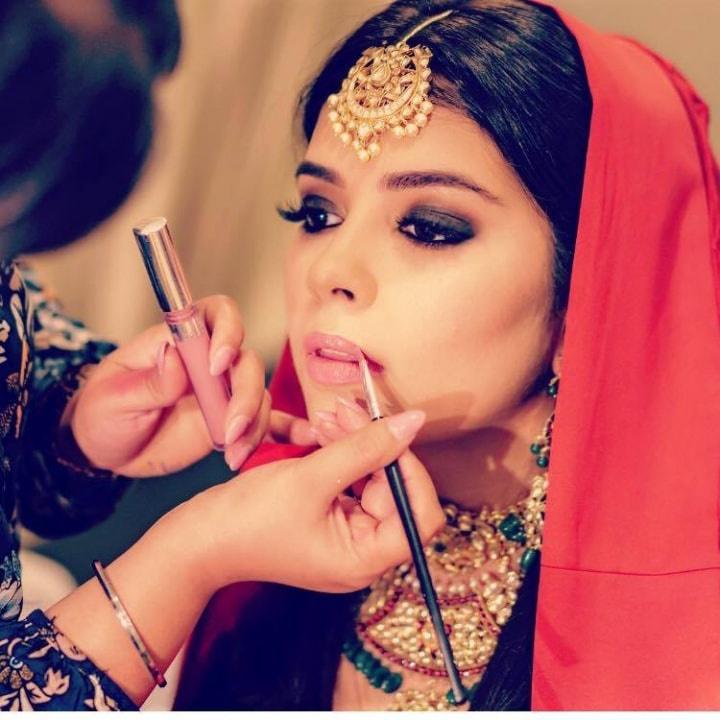 We have fair, medium, olive and dark skin tones. Know where you fit and choose your lipstick shades accordingly.
1. Lipstick shades for fair skinned brides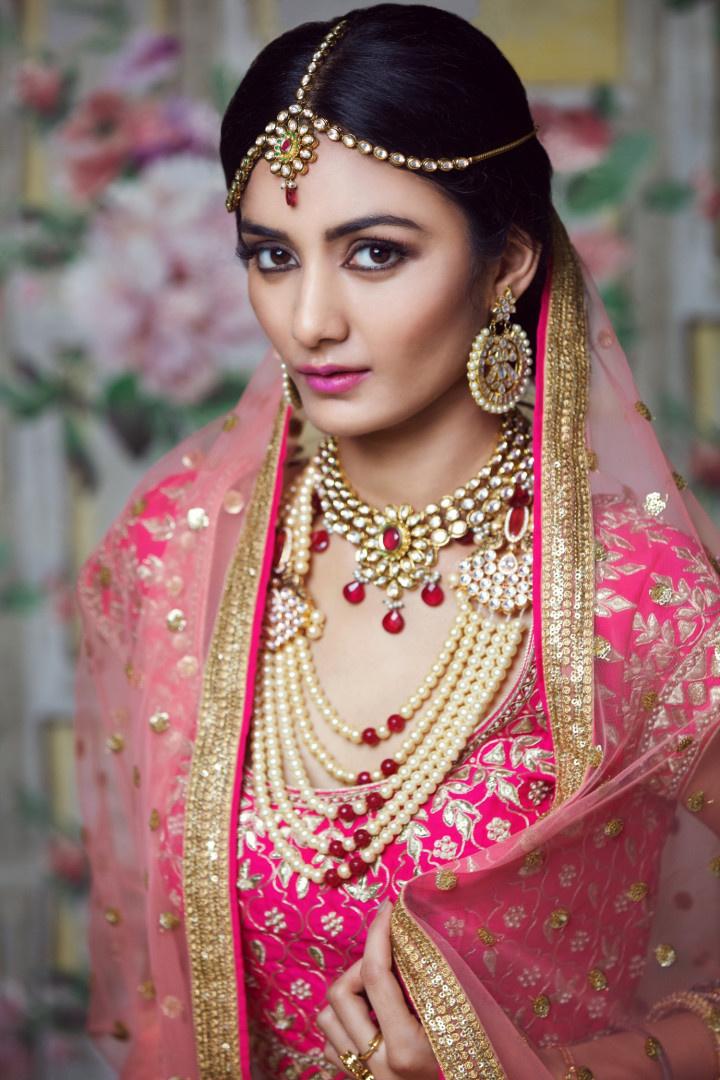 Stick to lighter shades like pinks or nudes for a casual look. Though using bright reds and other bold colours will really look good on an occasion.
For lighter undertones try red, nude or soft mocha colours and warmer undertones can stick with peaches, pale pinks, and oranges.
2. Lipstick shades for medium skin tones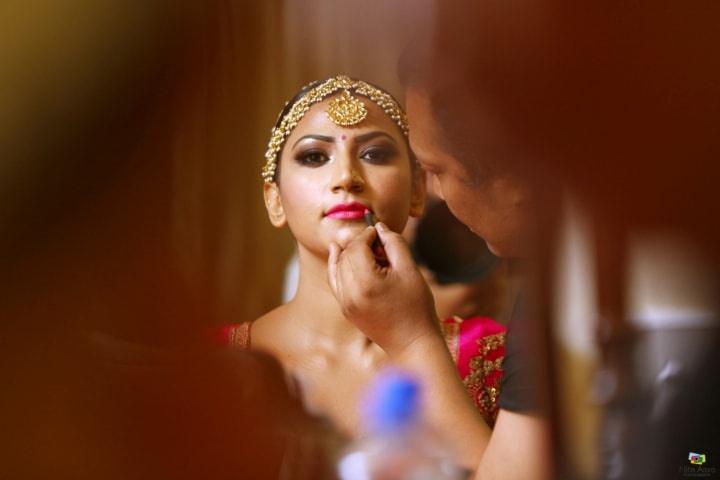 With a huge variety of reds, pinks, and browns to choose from, you can literally rock any look.
Warmer undertones can try shades of browns, copper and bronzes and cooler ones can give pinks and cranberries a try.
Sticking with brown or mauve shades is a good option.
3. Lipstick shades for olive skinned brides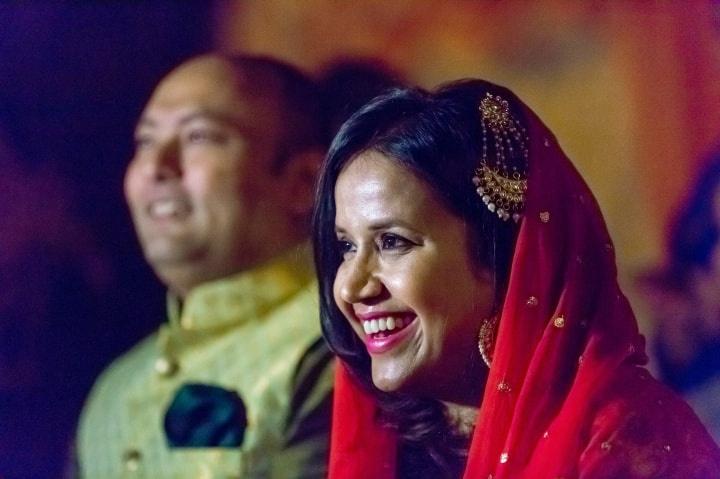 Olive shade will look good no matter what lipstick they are putting on. You can go for nude, pink, orange and red shades.
A red-orange shade for a party can totally glam you up.
4. Lipstick shades for dark skinned brides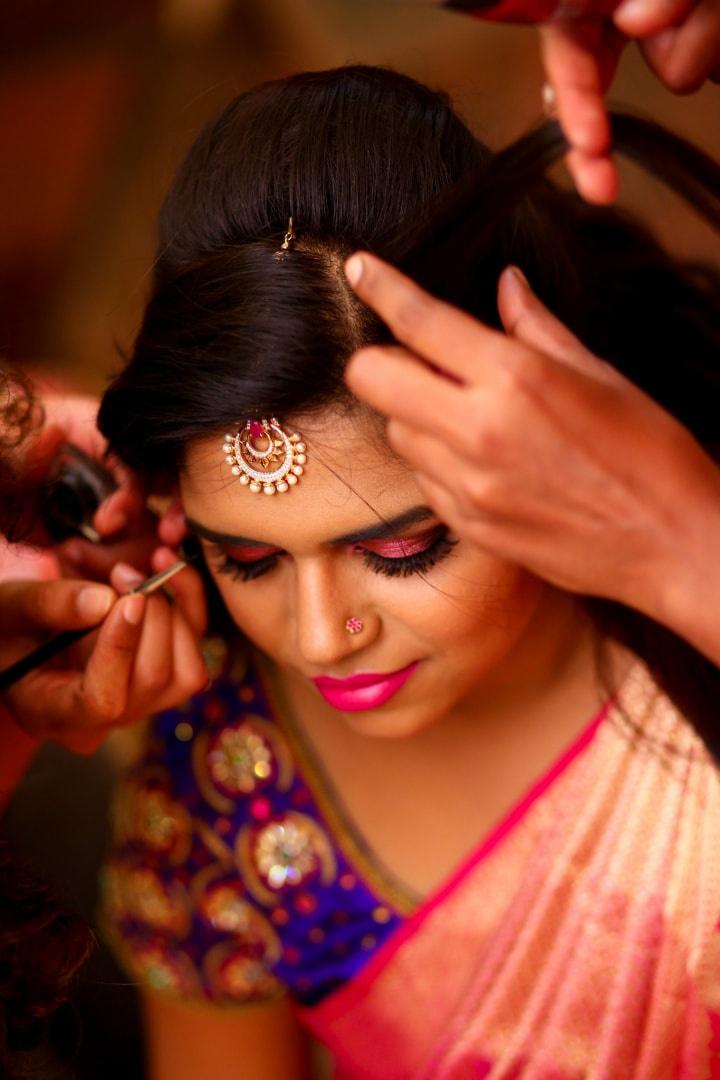 A deeper colour can set you apart and looks really flattering. Go for deep plums and berries.
For warmer undertones try picking copper and bronze shades. The lighter ones can go for maroons and deep purple.
These tips will definitely help you with your lipstick shopping experience. Always swatch in natural light or white light. Make sure you pick a shopping companion who gives you honest opinions and isn't overly critical either. Having a second opinion will make your job easier. Remember not to get carried away by the store's sales person's flattery and pick a shade that you can wear comfortably.
Share your experience and wisdom with us and other brides-to-be in the comments below.