Creating easy beautiful hairstyles takes just a little effort, a dash of patience, the right inspiration and the of course practice. Not every girl likes the drama that comes with big hair or has the time and patience, to sit at hair parlours and get elaborate bridal hairstyles. What's more? Sometimes, it's the simplest hairstyles that perfectly complement the attire you are wearing, the occasion you are attending or the makeup and jewellery you are accentuating your look with.
The rule of fashion is a balance. Not everything can be opulent at the same time, and at the same time, you can't underplay all the elements of your look. That's where easy beautiful hairstyles come in, helping you balance dramatic makeup looks and elaborate bridal attire.
9 Easy, Beautiful Hairstyles
Whether you are a bride-to-be, a bridesmaid, the best friend or just another wedding guest; here are 9 easy beautiful hairstyles that you can do yourself and look fantastic:
1. Twist n' Turn
Did you see what this to-be-bride did there? The long hair has just been softly twisted right in the middle, turned around and that's it. Put a pin, at the twist and flatten out the hair around it to add volume and a messy look. This is just perfect and can be easily done in under 10 minutes. Put a little hairspray and you are good to go. The tiny flowers added to the twist, enhance the elegant look of the bride.
Best occasions to sport this hairstyle:
2. Straighten and Curl
This is another of the easy beautiful hairstyles, that takes minimal effort and offers maximum style. Just straighten out your hair and curl the ends to create this easy-breezy, but well put together look. Brush back the hair so your face is not covered and finish with a strong hold hairspray so that the hair remains pushed back. You can add a Maang Tikka with a centre parting or a Passa with a side parting.
Best occasions to sport this look:
Mehndi
Sangeet
Wedding
Reception
Engagement
3. Braided side bun
Start with a side parting. Take the hair from the top part of the hair and braid them down, all the way back. Put all the open hair, along with the end of the braid into a bun on the side of the head. Add flowers or metallic hair accessories to make it look neat and professional. This requires a little practice to get it perfect. Use hair serums to make the hair manageable and hair sprays at the end to keep it all in place.
Best occasions to sport this look:
Engagement
Sangeet
Reception
4. A Tight Bun and Braid
The classic braid is reinvented with a bun to create volume and style. Of all the easy beautiful hairstyles this one is specifically for girls with really long hair. Start with making a flat high bun and then continue braiding the hair tightly. Use flat pins and hair ties to keep the bun in place. You can also add a Gajra to create a neat look.
Best occasions to sport this look:
5. Puff and Pins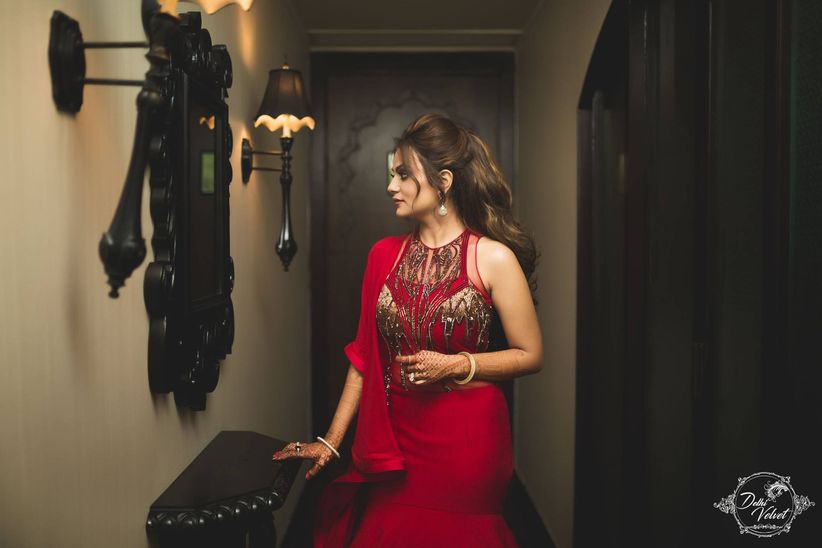 This is one of my favourite of all easy beautiful hairstyles as it goes great with all kinds of outfits. Just blow dry and curl your hair gently with a round brush. Take the top part of your hair and put them all together at the back of the head, right in the centre. You can use pins or a clutch to do it. Add a hair volume extender at the top of your head to create a dramatic puff. Use a fine-tooth comb to create a neat puff.
Best occasions to sport this look:
Sangeet
Engagement
Reception
Cocktails
6. Easy Twist Low Bun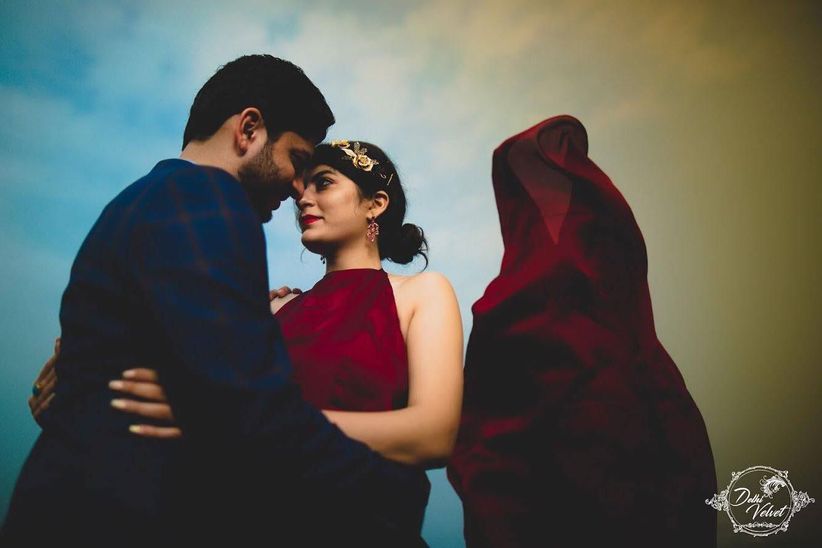 This hairstyle is just like we normally twist and put our hair in a bun daily, enhanced with some stunning metallic hair accessories. Make sure the bun is low, at the base of the head and on a side. This is a quick but great hairstyle when accessorised right and paired with the right makeup and attire.
Best occasions to sport this look:
Haldi
Mehndi
Pre-post wedding photo shoots
7. Low Bun with Neat Middle parting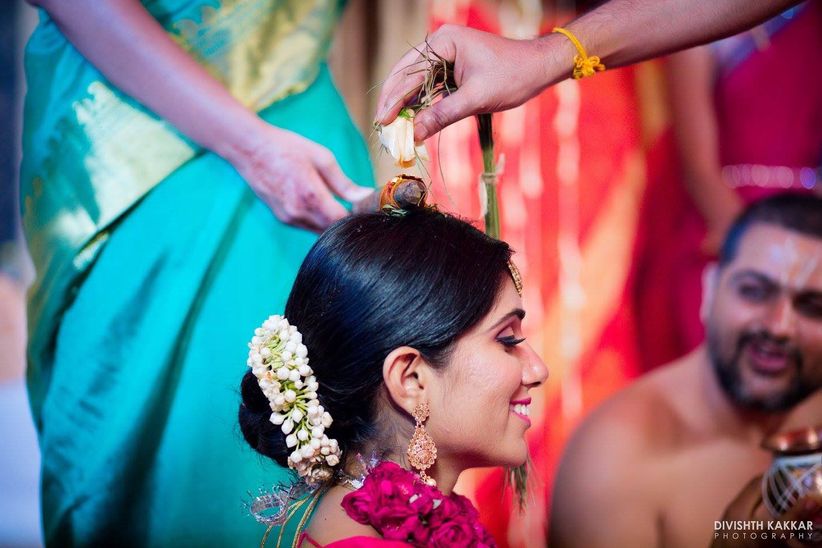 Easy beautiful hairstyles are easy to make and very versatile. Just part your hair right at the middle and put it all together in a neat low bun. Add 4-5 strings of Gajras around the bun for the quintessential bridal hairstyle look. Finish off the look with a Maang Tikka running along the centre parting or a Matha Patti embracing the forehead.
Best occasions to sport this look:
8. Fishtail Braid
A fishtail braid might look complicated, but it is extremely easy to make. A few video tutorials and a few practice sessions and you'll ace this easy beautiful hairstyle. You can let the fishtail braid remain pulled back or even braid it to one side. Add tiny flowers, metallic accessories or even strings of flowers (like the bride in the picture), to complete this look.
Best occasions to sport this look:
9. Wild and Messy
This is the easiest of all easy beautiful hairstyles. Just wash your hair and while they are still damp use your fingers to scrunch up parts of it to create natural wavy curls. Use a blow dryer to brush back the front of the hair to add a bounce and volume. You may or may not use a few pins to keep the hair off the face. Yup, that's it!
Best occasions to sport this look:
Pre/post-wedding photo shoot
Cocktails
These 9 easy beautiful hairstyles are perfect for everyone and all occasions. They are not hard to do or even require hours to perfect. Just the basic tools and styling products are all you need to make these easy beautiful hairstyles.
Things to keep handy when trying these easy beautiful hairstyles:
Hair serum
Hairspray
Fresh flowers
Metallic hair accessories
Lots of hairpins
Blow drier
Round brush
Fine-tooth comb
Other quick tips to get the perfect look:
Wash and condition your hair before trying these DIY easy beautiful hairstyles.
Use the blow drier at low heat to avoid hair damage
Don't braid or make a bun while the hair is still wet.
Use hair volume extenders to add bounce and drama to the hair.
If you are using colour sprays or hair sparkles; make sure you use quality products.
Ready to try out these easy beautiful hairstyles and make heads turn at the next big occasion?