8 Crop Top Blouse Designs That Will Help You Stand out This Wedding Season!
When you've got such a wide range of crop top blouse designs to choose from, why worry about your ensemble? Our list of designs will ensure that you look great, no matter what!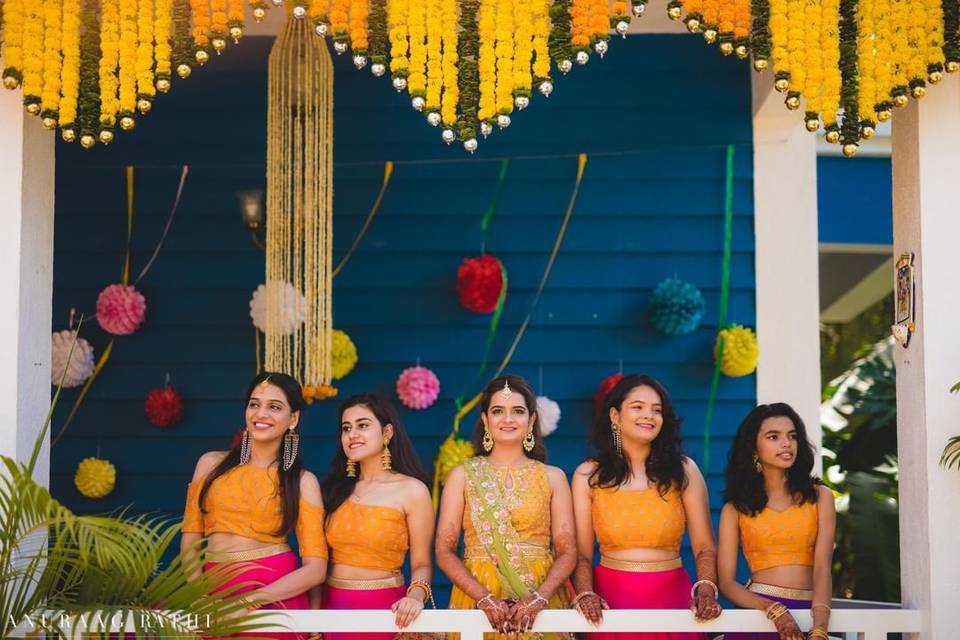 Rocking a great crop top blouse design with your lehenga is one of the best ways to get noticed this wedding season! From picking a great off shoulder blouse design to a stunning high neckline, you can't really go wrong when you rely on this glamorous outfit. So, get your wedding wishlist out and start jotting down these trendy crop top and lehenga design ideas we've listed down for you!
A quick note: don't confuse this with a crop top and skirt, which is an indo-western outfit that's slightly more informal than its lehengas counterpart. Though this outfit uses ethnic skirts that resemble lehengas, the difference lies in the weight and look of the garment!
1. The Zardozi style
Zardosi work is an elegant style of Indian design work that relies on metallic embroidery. This crop top blouse design can look extremely elegant, especially when paired with bottoms that match. With this type of blouse, ensure that the neckline is on the lower side to offer a visual break from the heavy embroidery.
2. The floral style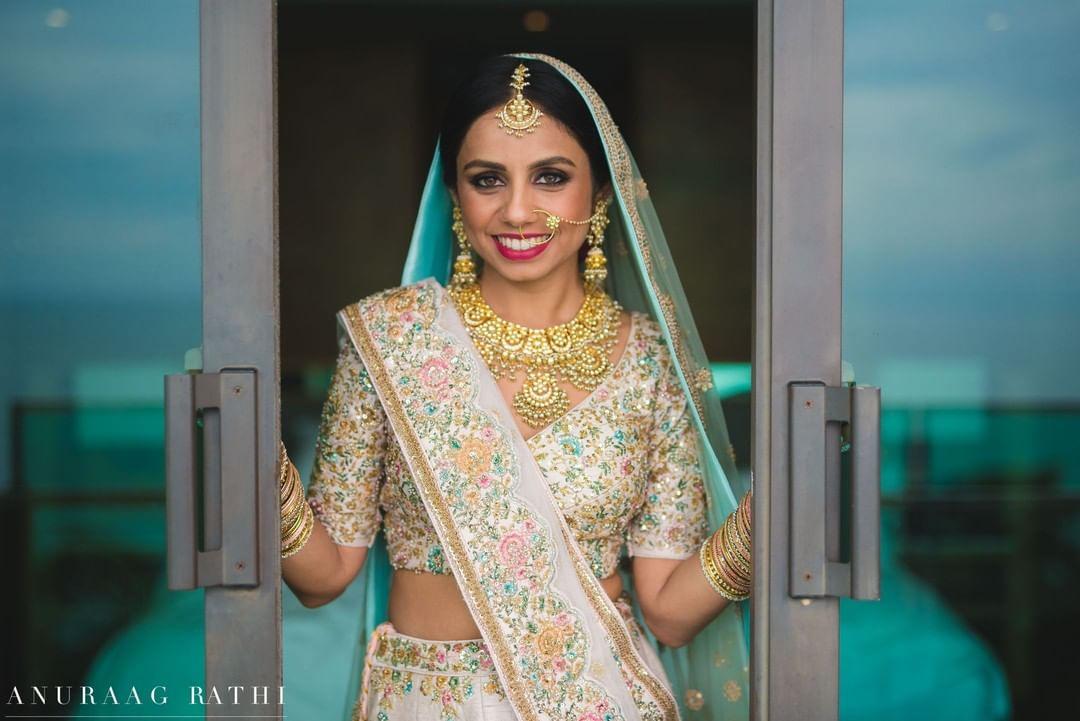 When it comes to women's wear, floral prints and embroidery are never out of the picture. So, if you're looking for something you wear during a spring/summer wedding, then this crop top blouse design can work in your favour. If you wear this design in pastel shades, you will be ticking two trend boxes when it comes to the types of trending lehengas this season!
3. A sweetheart neckline
When picking your crop top blouse designs, do not neglect the necklines. A sweetheart neckline is a great one, especially when you're wearing something that's heavy on the embroidery. It offers a girlish look, which can do wonders for your entire ensemble. If you are attending a Mehndi ceremony, you can pair such blouses with floral jewellery to add to that girlish charm.
4. The bridal style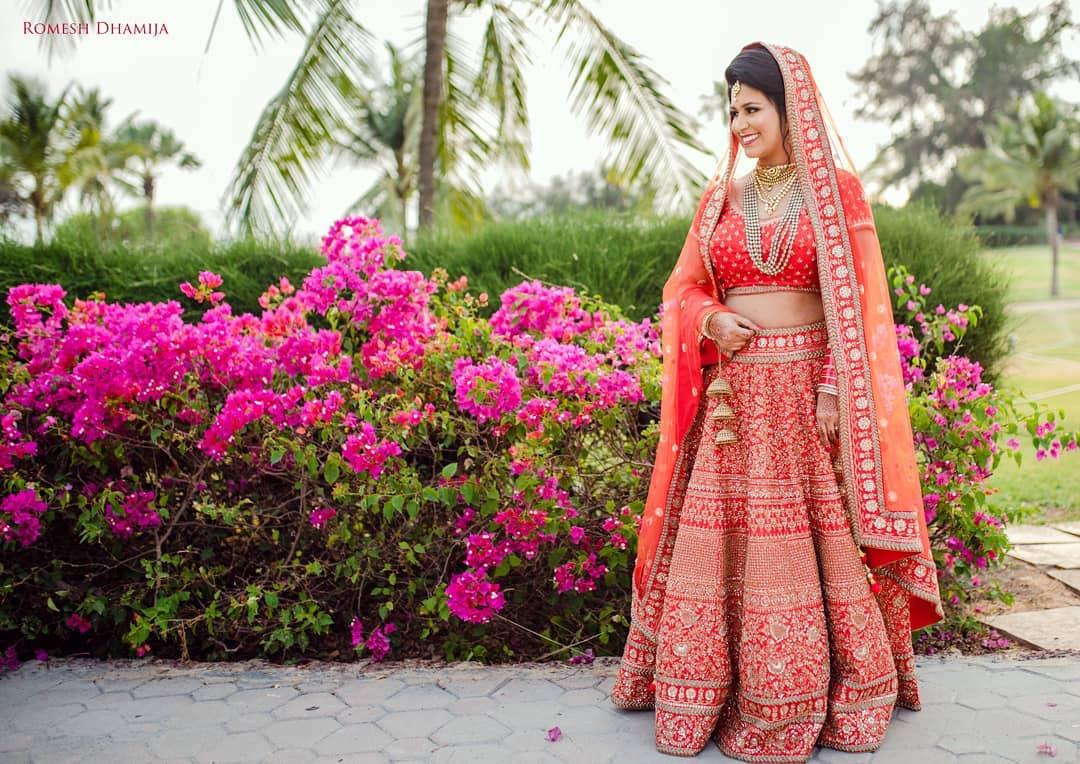 Untraditional or creative outfits aren't just apt for the guests! Brides can wear these blouses along with their bridal lehengas and look extra glamourous while taking their Pheras. As you may also wear an Odhni along with this outfit, do ensure that the embroidery or the crop top blouse design does not overpower the look. You're also likely to be wearing gold bridal necklaces, which is all the more reason to pick a more toned down blouse!
5. Contrasting styles!
Picking contrasting colours is another trend that is still widely popular on the runways. If you identify with a more eclectic fashion style and don't want to look too matchy-matchy, then picking crop top blouse designs that contrast with the rest of your ensemble is the right way to go about it. There are two ways to achieve this contrast.
You can either go for colour blocking or choose different styles (like a bohemian piece along with a traditional piece). The latter is a little harder to achieve so be sure to check what your fashionista friends say!
6. The added frills!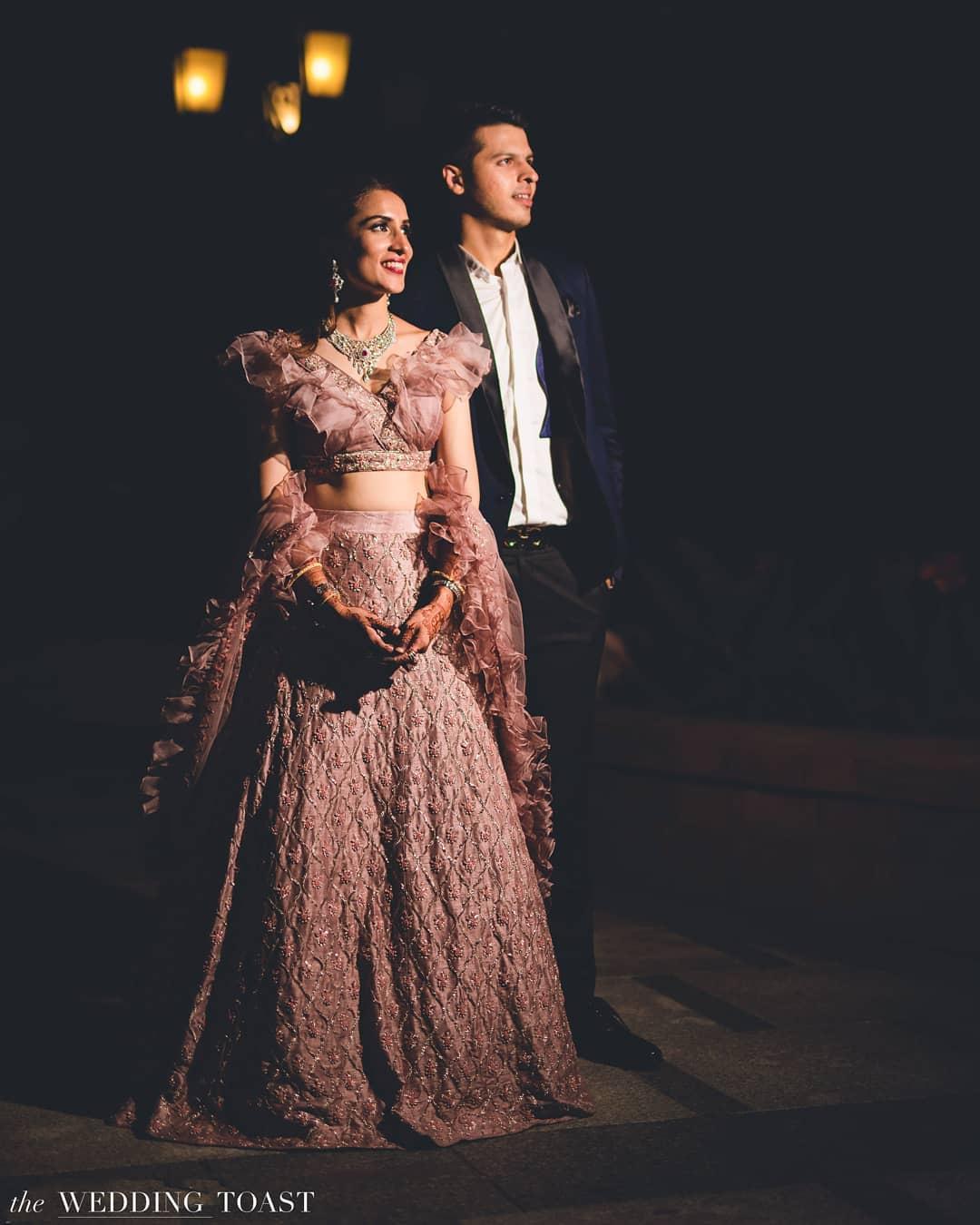 If you're relying on your crop top blouse designs to stand out from the crowd, then choose a top that has frills or other design elements. Frills are a great way to add more volume to your frame.
They also exude a feminine aura and if that is something you're going for, then you've met the right match! If your blouse has a lot of frills on the shoulders, be sure to tie your hair up so they don't get in the way. Check out these Indian bun hairstyles for long hair to know how!
7. The capped sleeve look!
An essential element of a great top is the sleeves design. Longer sleeves can give you a more structured look while spaghetti sleeves can make you look more glam. Which one should you choose? Neither – because you can have the best of both worlds with capped sleeves!
They are short enough for you to feel free, while still providing that structured look on the shoulders that you crave. If capped sleeves make you uncomfortable, though, pick short sleeves instead.
8. The western top!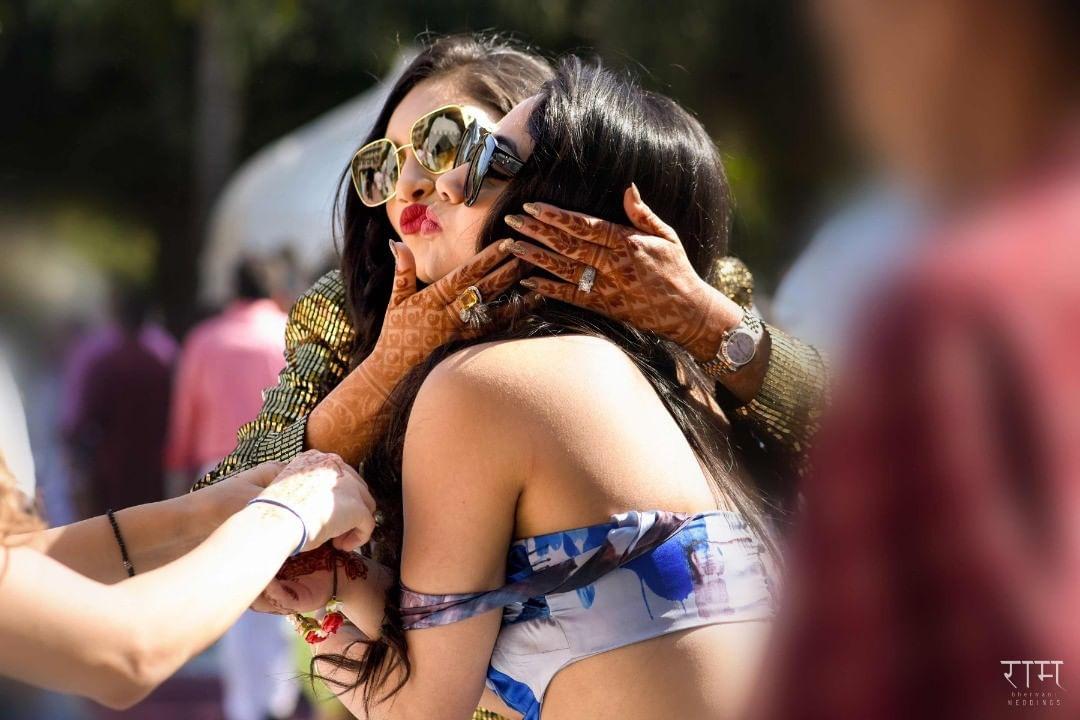 For a more indo-western look, pair tops that have elements of western fashion more than ethnic styles. Pairing this with your lehenga may be a little tricky, but stick to a similar colour palette and you'll be fine.
Crop top blouse designs are as varied as fashion itself. You can find multiple fantastic choices when you start looking around, and there are chances that you may find yourself in a dilemma when it comes to choosing the right styles. At the end of the day, you must pick designs that make represent who you are. This means that you don't necessarily need to stick to the trends! Just pick whatever makes you feel your best!
Get in touch with our professional makeup artists to complete your look!