6 Wedding Makeup Artist Tips to Help You Find the Perfect One
Your wedding-day makeup should make you feel beautiful and confident—but still feeling like yourself. Here's how you ensure that it happens to perfection, by beginning with the right wedding makeup artist for you. Here's a how-to.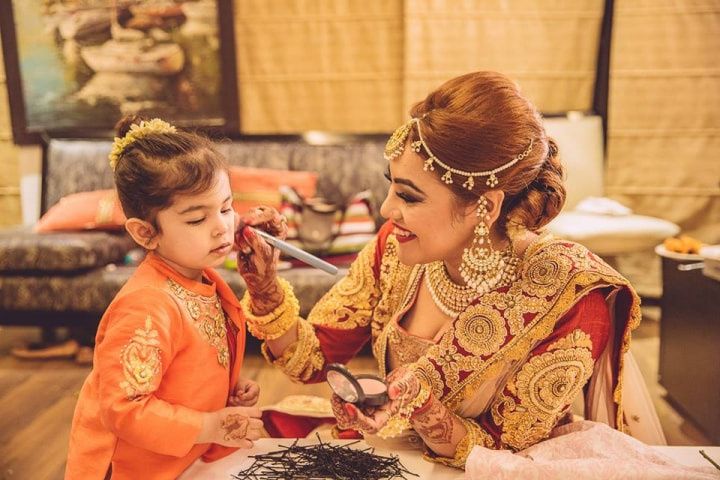 As a bride-to-be, you would want to look drop-dead gorgeous on your wedding day. After you have your dress and everything else ready, you must now hire a good makeup artist to make you look the best for your wedding. Your wedding makeup artist should understand your expectations well and communicate openly. But how do you find such experts?
Finding a wedding makeup artist from the pool of MUAs is a tedious task in its own right! Since all the MUAs have a signature way of doing makeup, it is rather difficult to find one whose style inclines with your own! From dewy to metallic to a completely over the top and shimmery look - which is the makeup that you want for your big day and on all the other fictions is the first point of concern you should perfect! Therefore, we thought this would be the best time for us to help you figure all of that out!
Read on to know the tips before you start your search and understand why each of these factors will play a significant role when you begin the hunt of finding your very own wedding makeup artist.
1. Know your style before you finalise anything else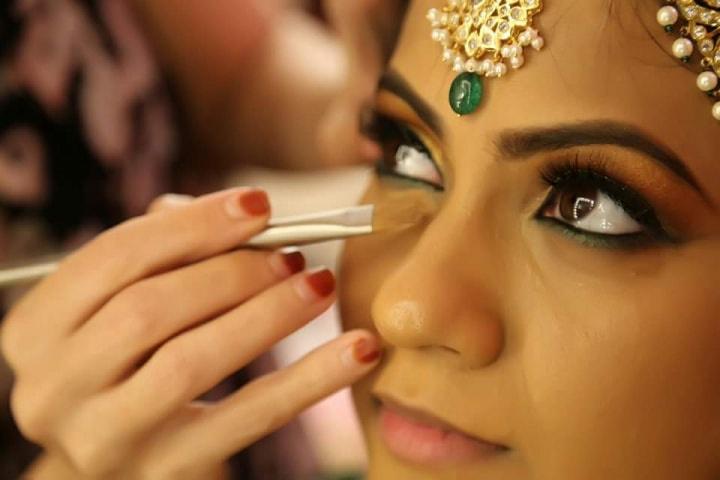 You know what suits you the best and what look you actually want to have on your wedding day. So start your search by checking out if a particular artist is able to give you your desired style. Some artists stick to a specific kind of makeup while some may deliver variety.
Here are a few buzzwords that would help you get this straight:
i) Natural makeup - This look is all about keeping the look as true to yourself as possible.
ii) Day makeup - This is a more muted tone and is crafted keeping in mind the natural lighting for your day event.
iii) Airbrush makeup - A bridal makeup application technique, to get full coverage without a cakey look.
iv) Glam makeup - A glamorous look with highlighted eyes, lips and shine.
v) Colour makeup - A colourful face palette with eyes, lips and cheeks resonating colour, though in a good way.
vi) HD makeup - Makeup with light-scattering particles to appear as flawless as possible.
vii) 3D makeup - Makeup application set and technique to get a sculpted look.
2. Check their portfolio before you visit them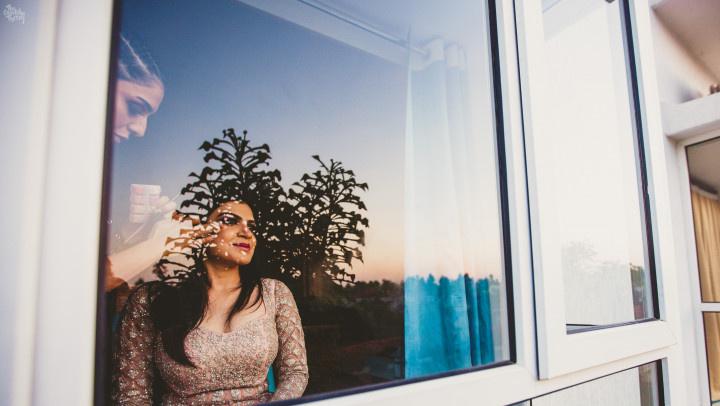 Once you have narrowed down your search to a few wedding makeup artists who interest you, start checking their portfolios. This surely will give you a bigger picture and clarify any doubts. You would come to know their style and some little details that you might have missed out. Do some stalking as well, check their Facebook pages, Instagram accounts, and websites.
Do follow this technique to get it right:
i) Check your wedding makeup artist's portfolio on their website, Instagram and Facebook pages
ii) Check whether they are listed with a wedding website.
iii) Look for reviews and recommendations
iv) Ask for a trial makeup session.
3. Go for experience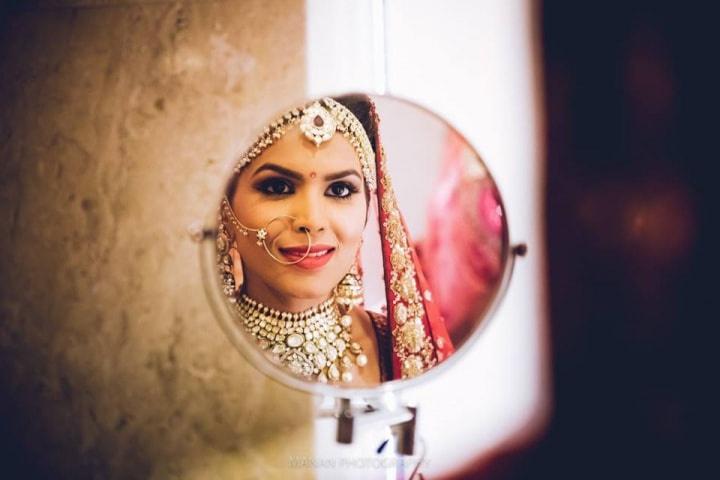 Stick to this rule of thumb: more the experience, better the work. Always go for experienced wedding makeup artists. Not only are they good with their work but you will see quite a polished professionalism as well.
Check specifically, for the following kinds of experience:
i) Bridal makeup experience
ii) Experience with a particular application technique
iii) Experience of working at different kinds of weddings (can they handle the bride+ guests at the same time)
4. Opt for Makeup Trials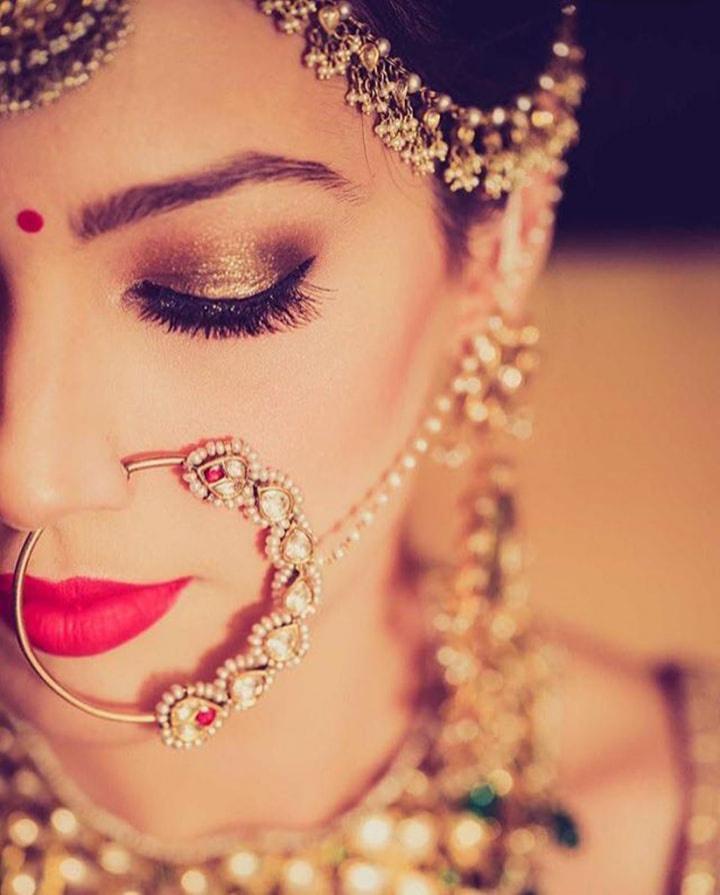 Some salons provide makeup trials to their clients. Define the look you want to achieve properly and get the makeup done. Keep an eye on the products they use and the professionalism they follow. If you like it then viola! Your mission just ended.
With your wedding makeup artist, ask for trials for:
i) Basic makeup look
ii) Day makeup look
iii) Bridal makeup look
Convince them that you'd book as soon as you like what they do with your face.
5. Booking in advance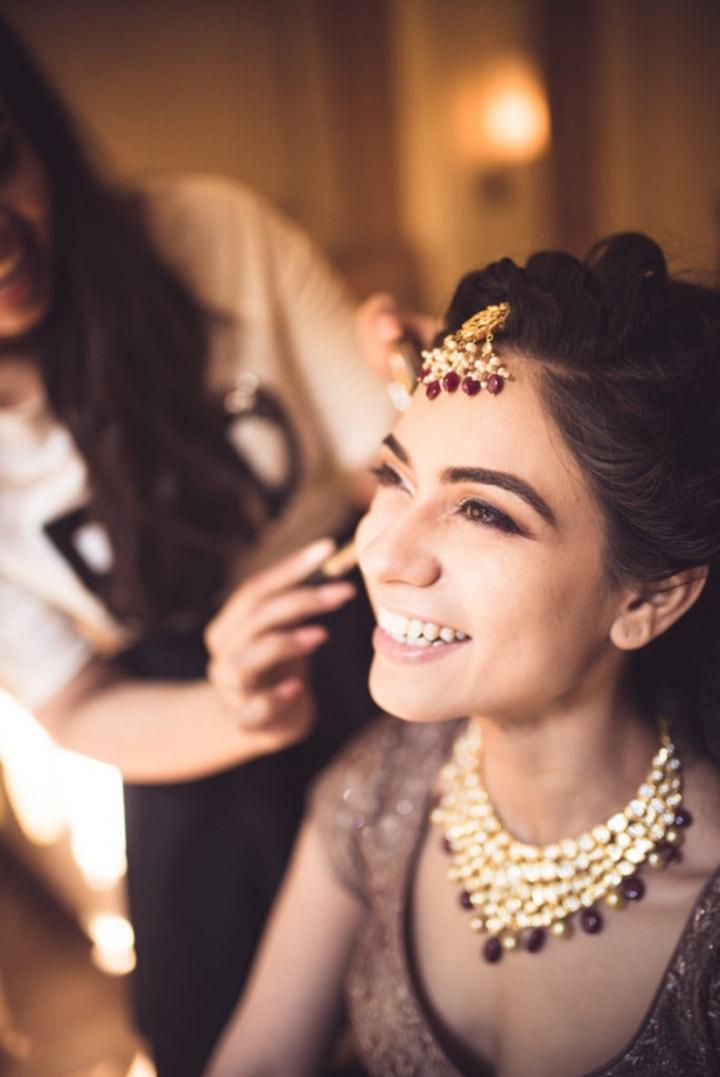 Plan things way ahead of time. Start your search for the perfect wedding makeup artist months before your wedding day. Respected makeup artists book up well in advance, so be sure you've hired your makeup professional a few months before your wedding day.
Talk to them about:
i) Basic booking amount
ii) Guarantee money
iii) Cancellation charges
iv) Transport charges (if you want them to be present at your wedding venue)
6. Read Customer reviews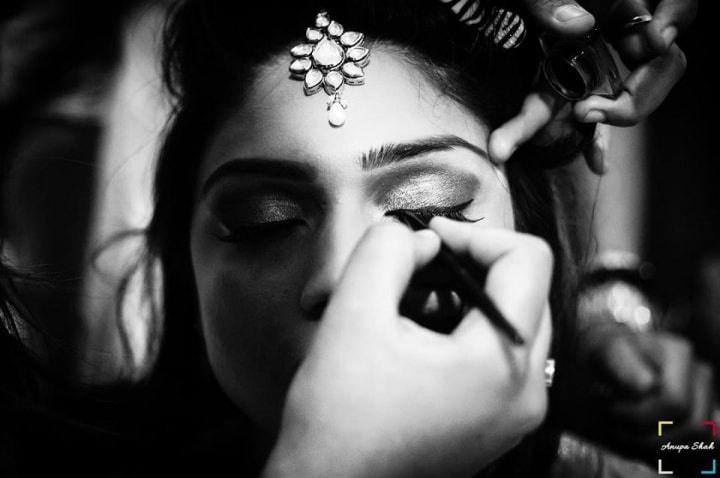 Reviews can be very helpful in figuring out if a makeup artist is right for you. Reading online reviews of wedding makeup artists can help you narrow things down. It can give you great insights whether you are making the right decision or not.
Check these reviews for:
i) Wedding makeup experiences
ii) Professional take
iii) Difficulties with the artist
Try to have realistic expectations while searching for a wedding makeup artist for yourself. You will have to go meet more than a couple of professionals before you find the right one. Be as open as possible when talking to them to ensure that there's no communication gap. Trust them for giving you a makeover in the most delightful ways and don't forget to thank them for the magic they create on your D-day.
Share your stories of finding the right makeup artist and give tips to other soon-to-be brides that we might have missed.