Spotted 20 Floral Kaleeras That are Trending
Floral is the new found love for millennial brides. Check these latest 20 designs in floral kaleeras here.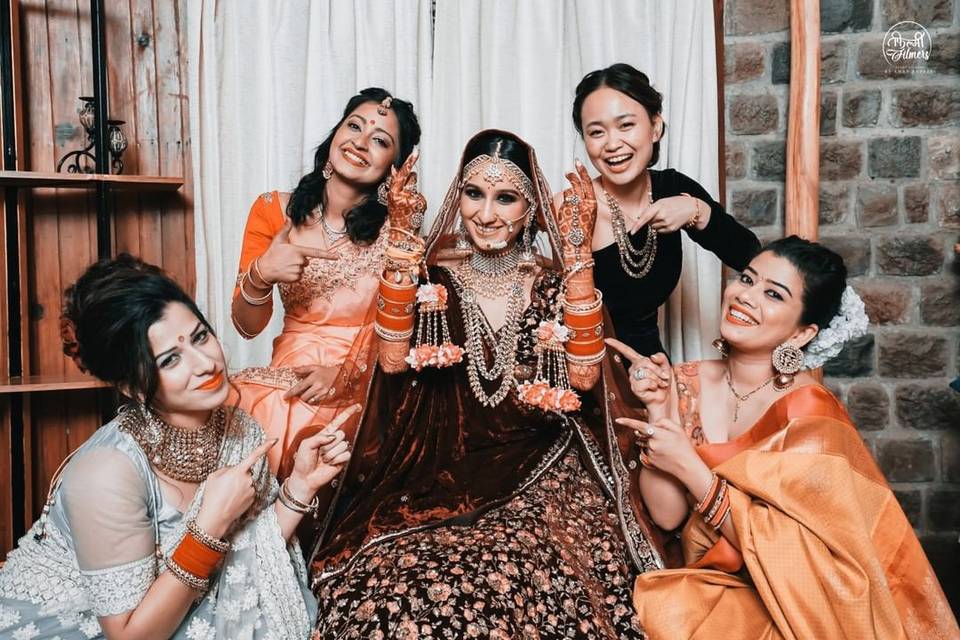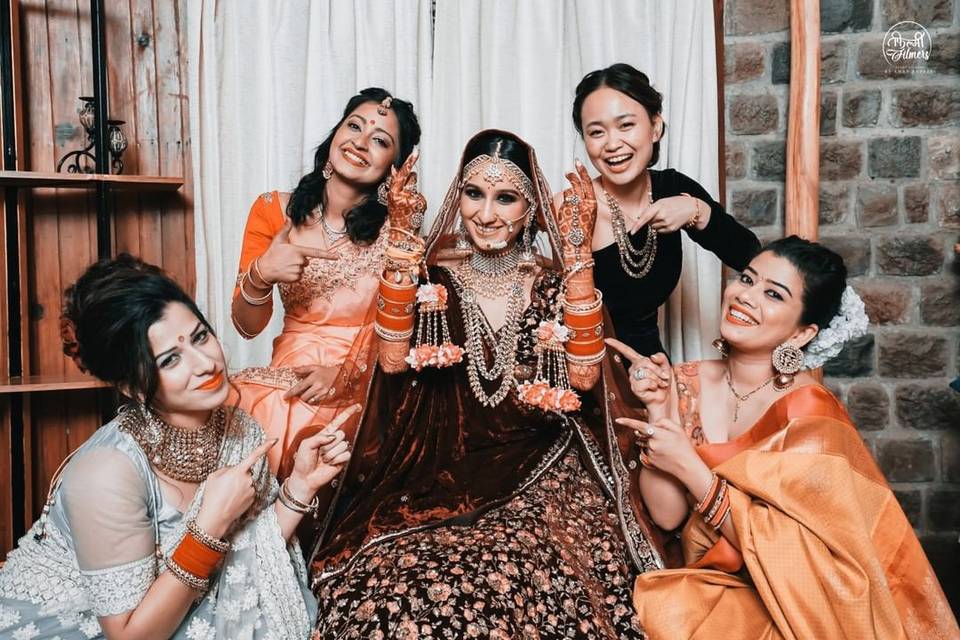 Image Credits - Filmy Filmers
Wedding is one of the most important chapters of the duo's life journey. This journey marks the beginning of new life which is brimming with togetherness. Hindu weddings are popular for their vibrant rituals, ethnic traditions and grandeur. The kaleera ceremony is perhaps one of the most vibrant rituals of a wedding.
With the change in the fashion cycle, the concept of kaleere designs have changed. Out of all the new designs that have been brought forth, brides have their heart for floral kaleeras. We can see brides adorning different types of floral kaleeras - some brides have started cherry picking real flowers for kaleeras and some dry flowers. Some brides prefer roses and some prefer bright artificial flowers in kaleeras. So, taking cue from this raging trend, here we have picked 20 most popular floral designs in kaleeras. We are already in love with it. Hope you will love it too
White Floral Kaleera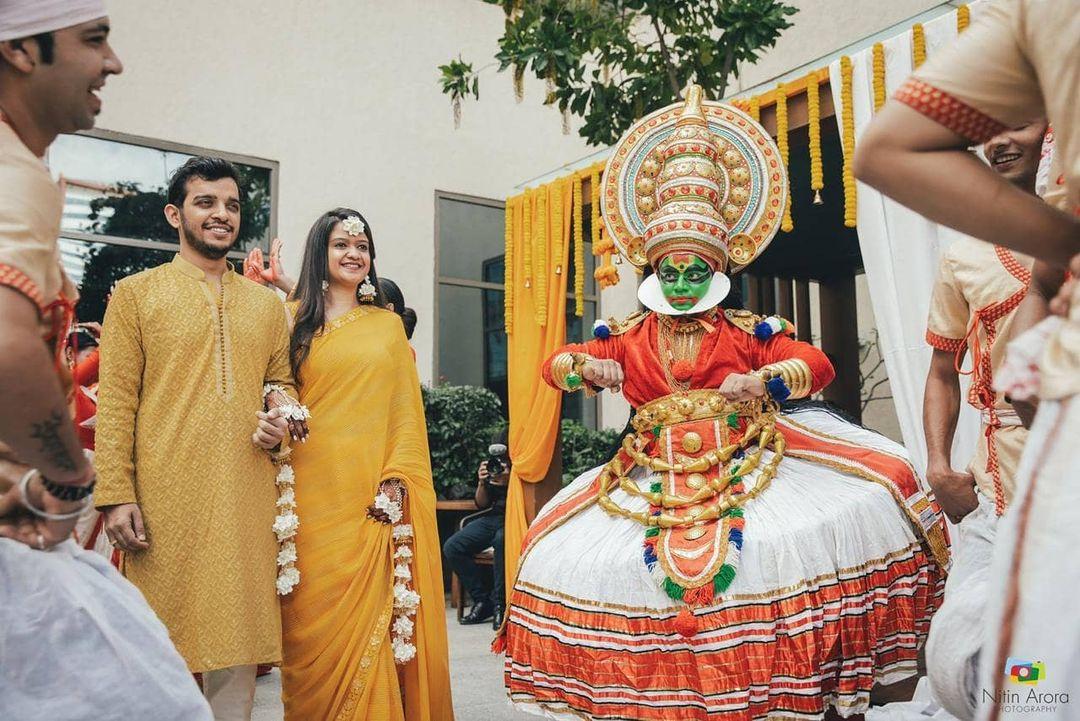 Image Credits - Nitin Arora
The fad of white roses is always here to stay. These white flowers resonate simplicity as well as sensibility. So gear up to show your style statement with these simple white kaleeras made from real white and aromic flowers.
Yellow Roses Floral Kaleeras
Image Credits - Israni Photgraphy
Isn't this bride looking like a princess whilst twirling in her beautiful dress and yellow fresh flowers kaleeras? We are already in awe with her entire demeanor and these yellow floral kaleeras have further elevated the charisma! The white floral kadha is further adding grace to her entire look! You can match it well with other shades of green lehenga too
Minimal Kaleeras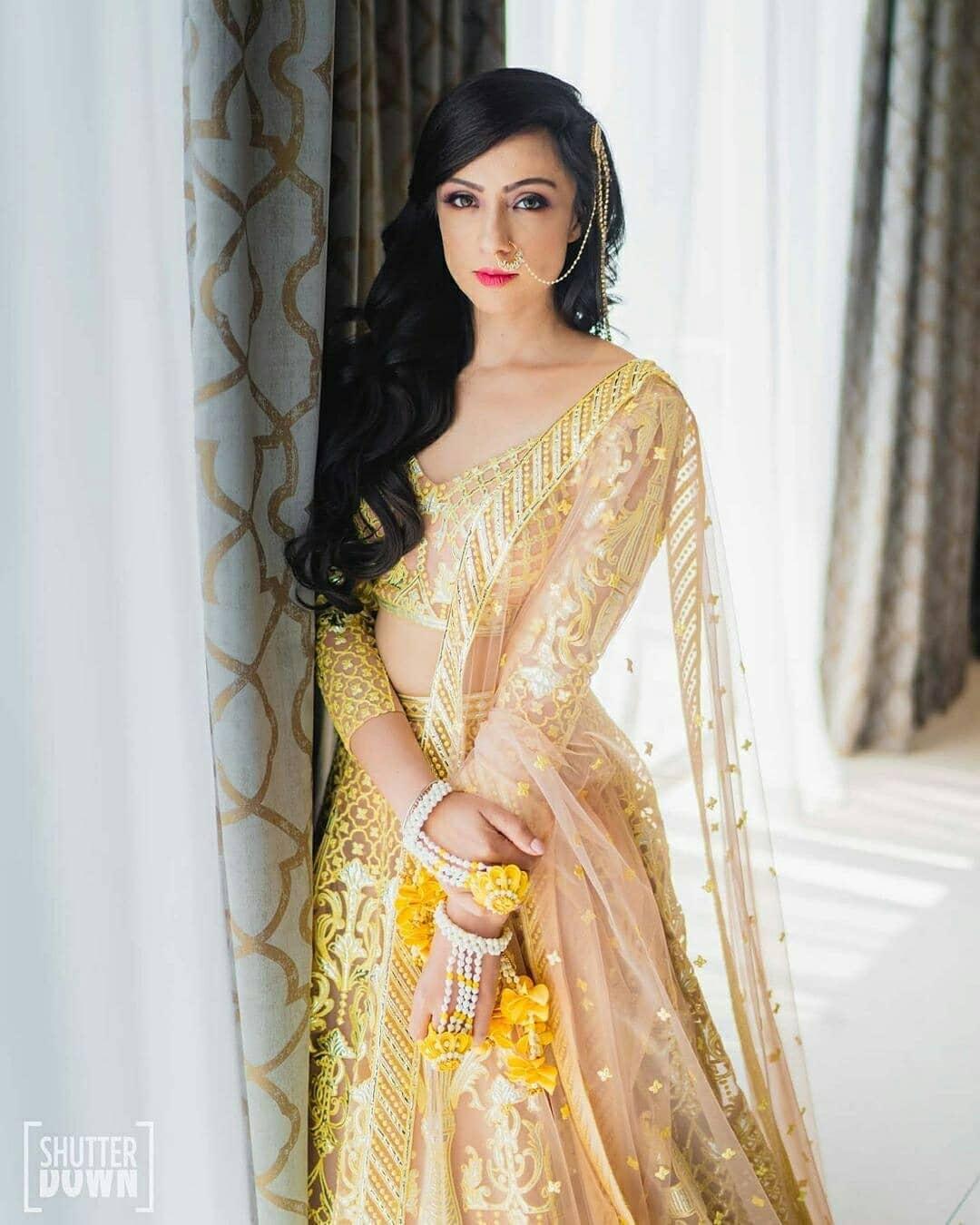 Image Credits - Shutterdown
For all the right reasons, millennial bridess are refraining from the metallic kaleeras and going for the floral ones. Check this minimal yet classy kaleera design for your best friend. Doesn't she look breathtaking with it!
Bright and Lively Kaleeras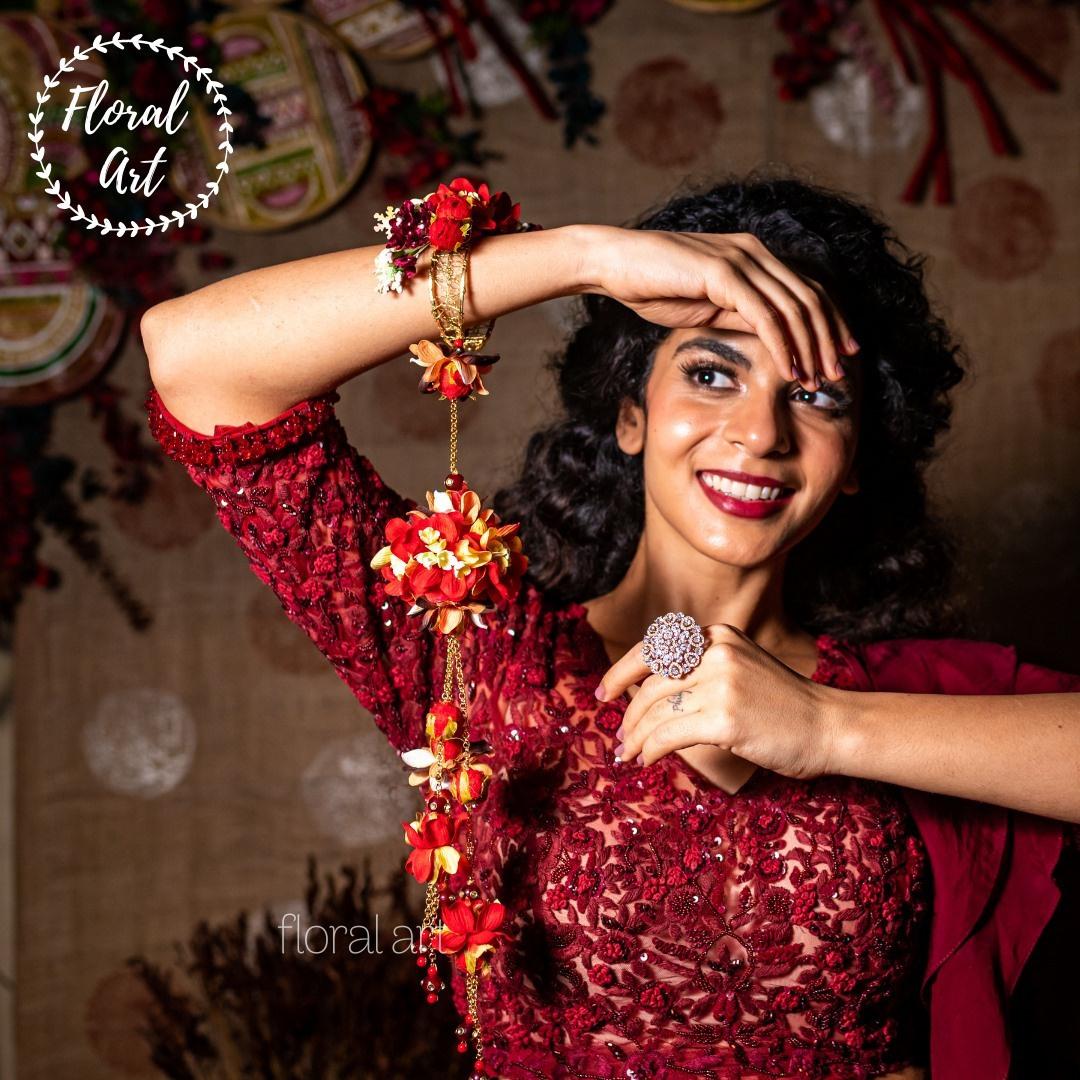 Image credits- Floral Art by Srishti
These bright red flowers are perfect for the diva brides who would want to set their own style statement. These floral kaleeras are going so well with her red lehenga dress, and we can all see that this bride is beaming with happiness!
Long Floral Kaleeras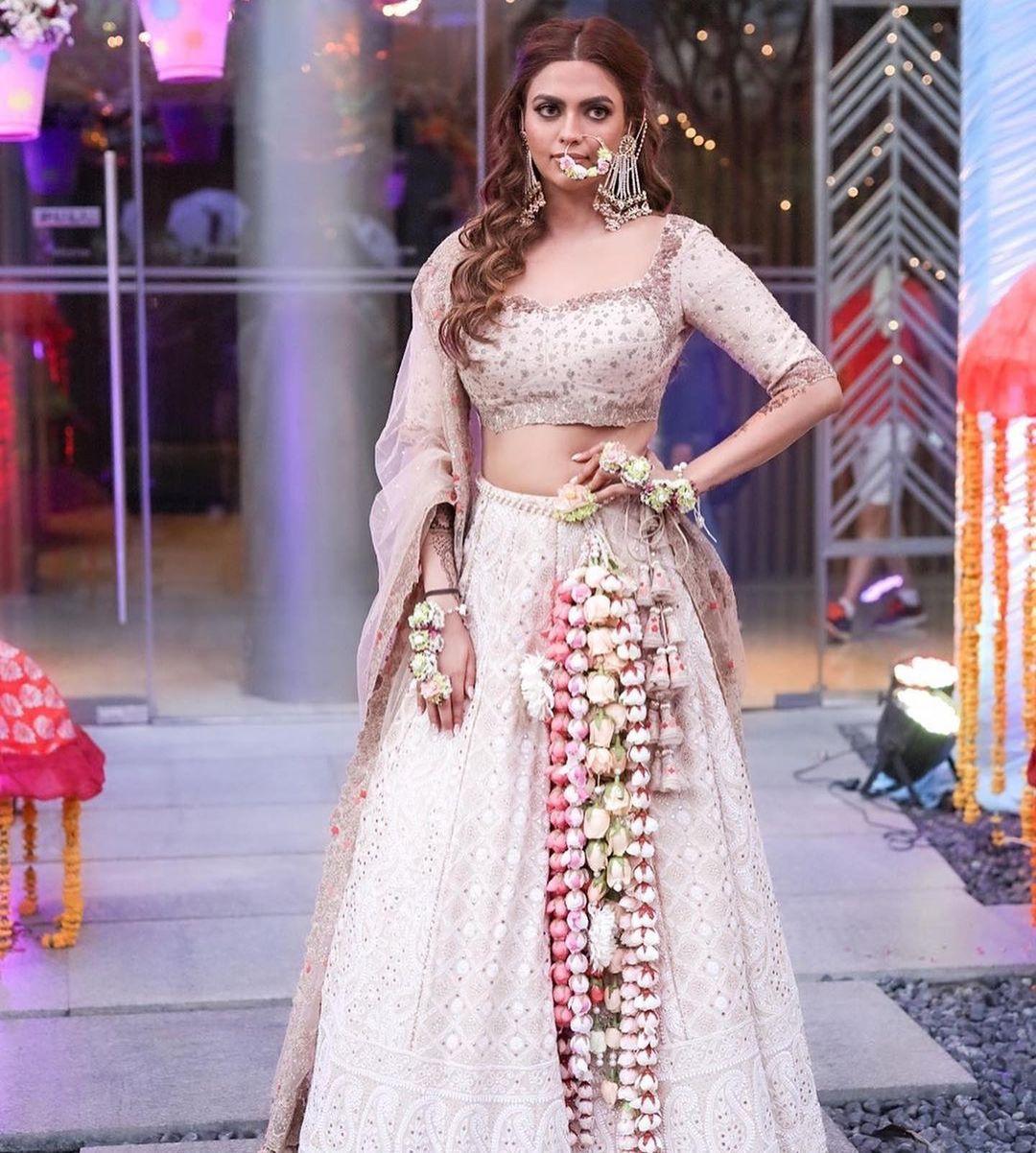 Image Credits - Flosaira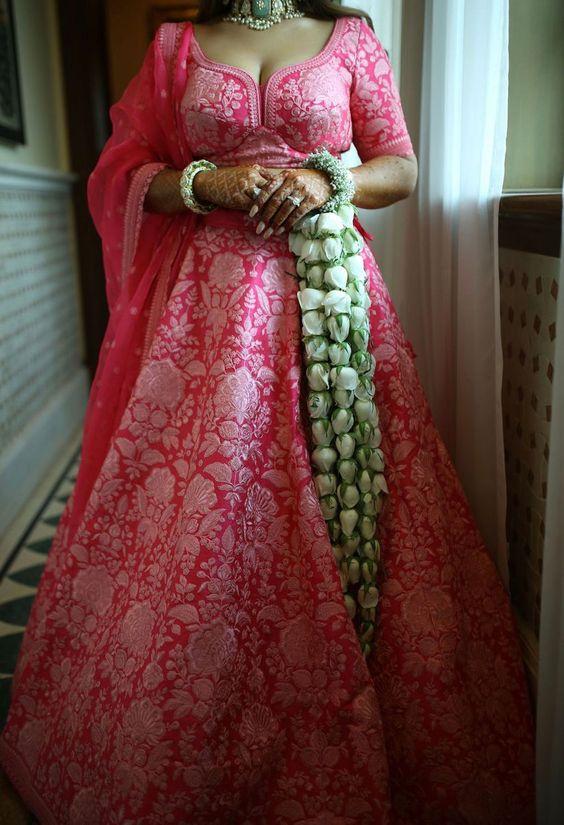 Image Credits - Pinterest
Long floral kaleeras look ethereal and classy! These kaleeras are basically worn by the brides who are in love with elegant shades of nature. We have minimal yet classy shades of roses. These shades are matching so well with the entire look. We are already swooning on this design. What about you? If your sister is getting married then you can't have second thoughts about it!
Dreamy White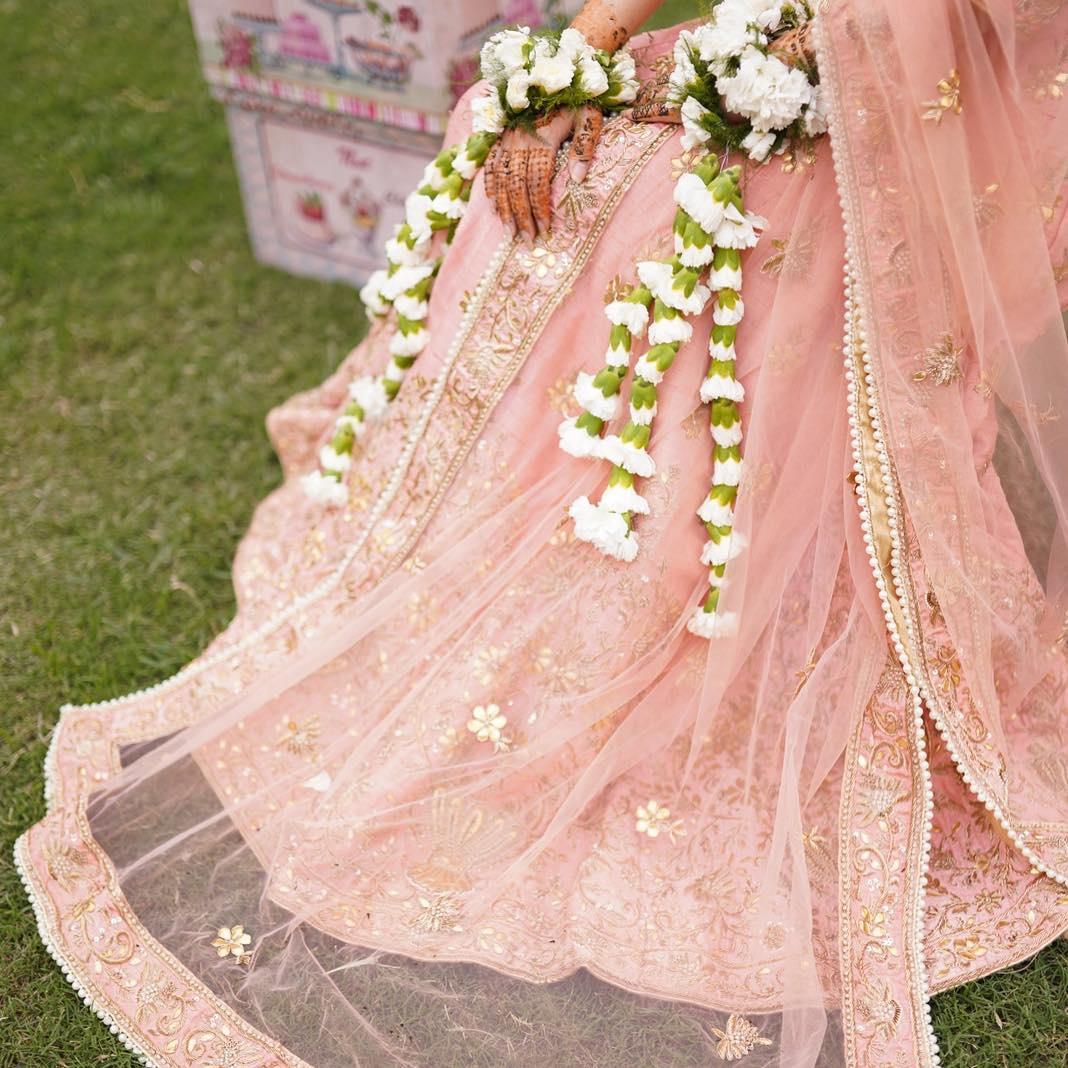 Image Credits - Floral Jewel Shop
Every love story is nothing less than a fairy tale! So make your fairly-tale wedding dreamy by adorning these simple yet whimsical kaleeras. These are made by fresh flowers and can be so aromatic!
Colour Me Happy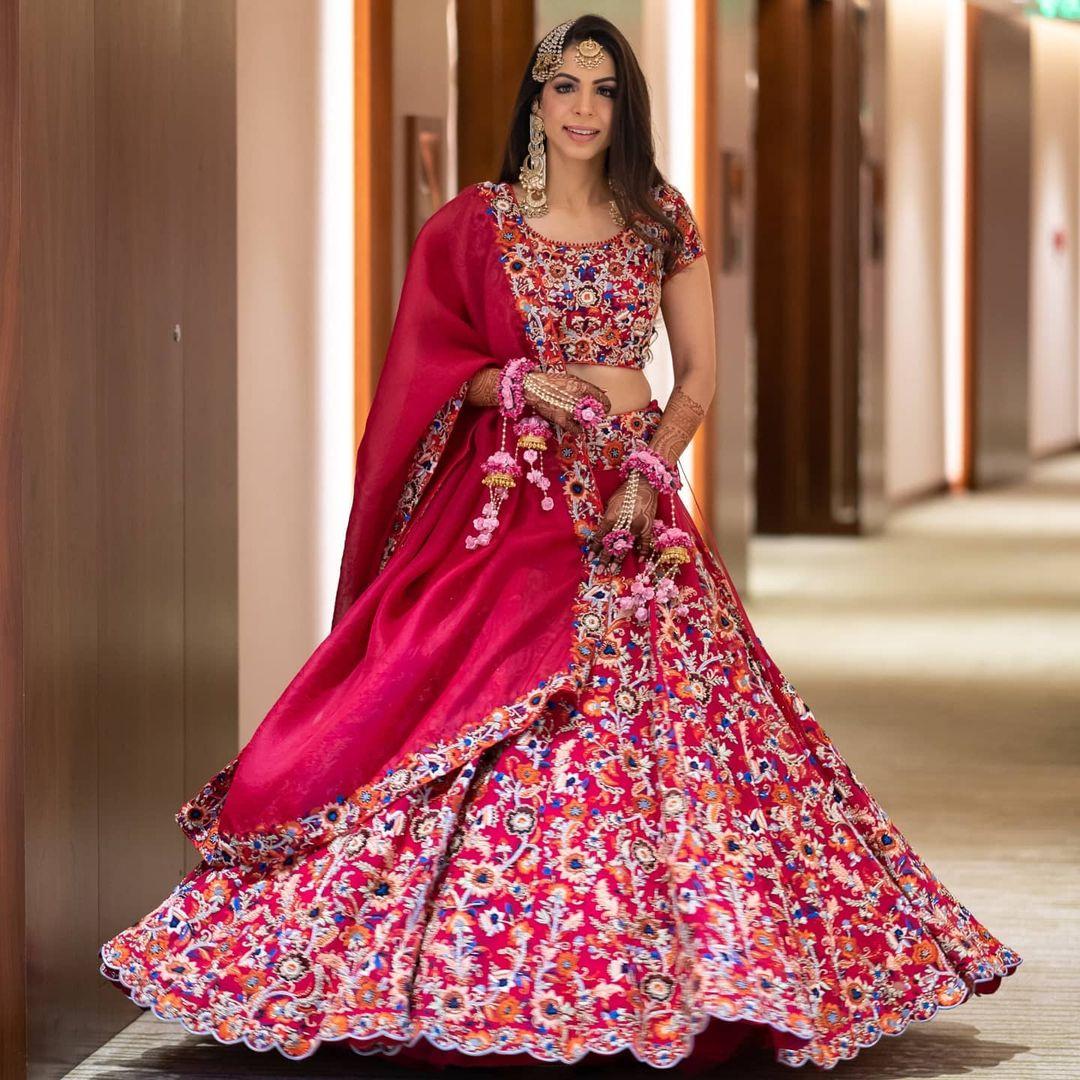 Image Credits- Prune India
Crushing over this beauty? This design should not be missed by the millennial brides who like dark colors. This bride looks smitten by its floral pattern and is in awe with purple-like happy colours. This Kaleera is created by Prune-India.
In Love For Pink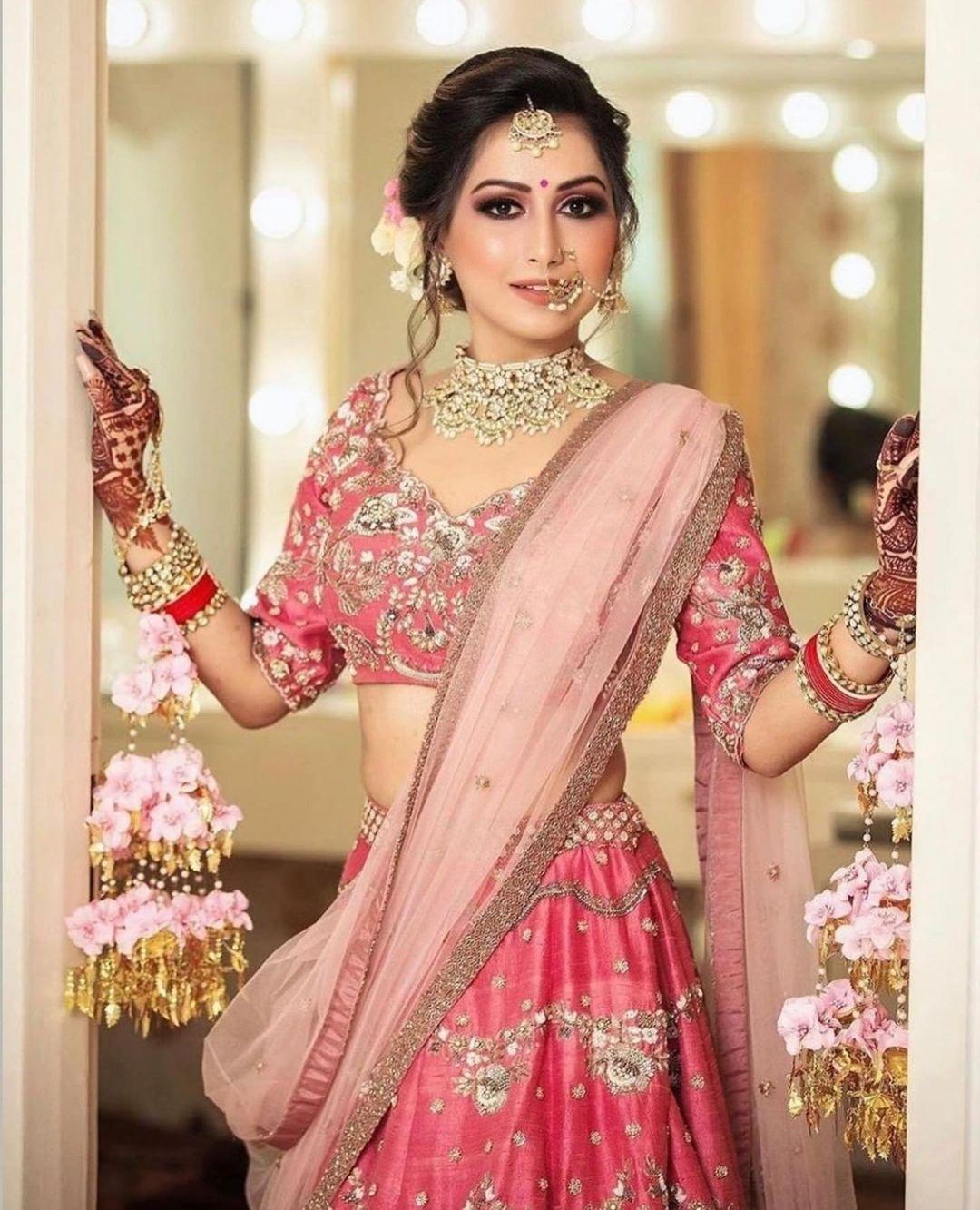 Image credits- Floral Art by Vinita
Nothing beats the charm and poise of colour pink for the brides who have a fetish for pink color! Here is a pink floral kaliras inspiration for you so that you can gratify your love and whim for the color!
Elegance Personified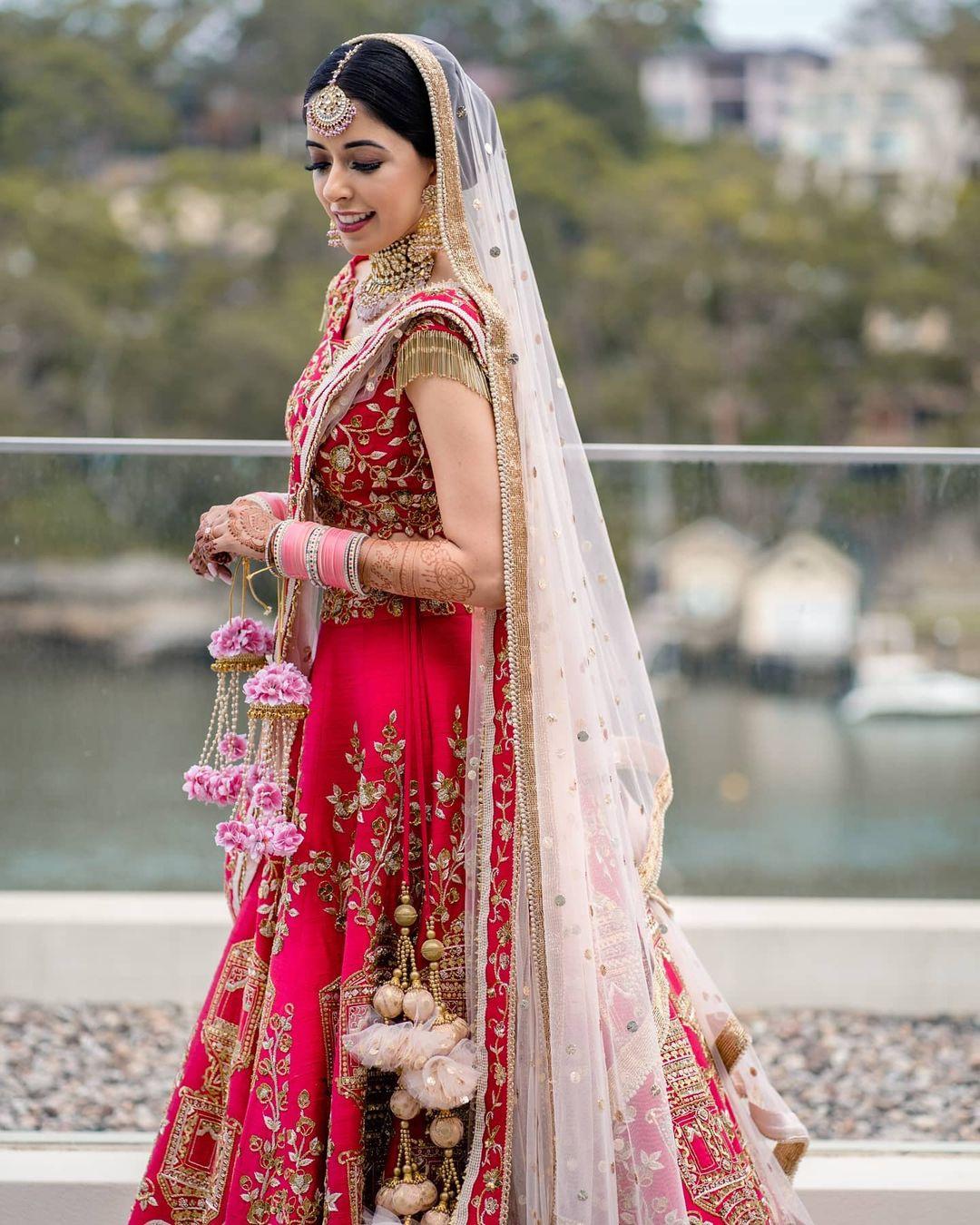 Image Credits - Pinterest
Are you ready to add elegance to your pretty façade? Here is a beautiful inspiration for you so that you can slay the fashion game with these trending kaleeras. To ease your kaleeras search - get ready to bookmark this design now.
Trendy Purple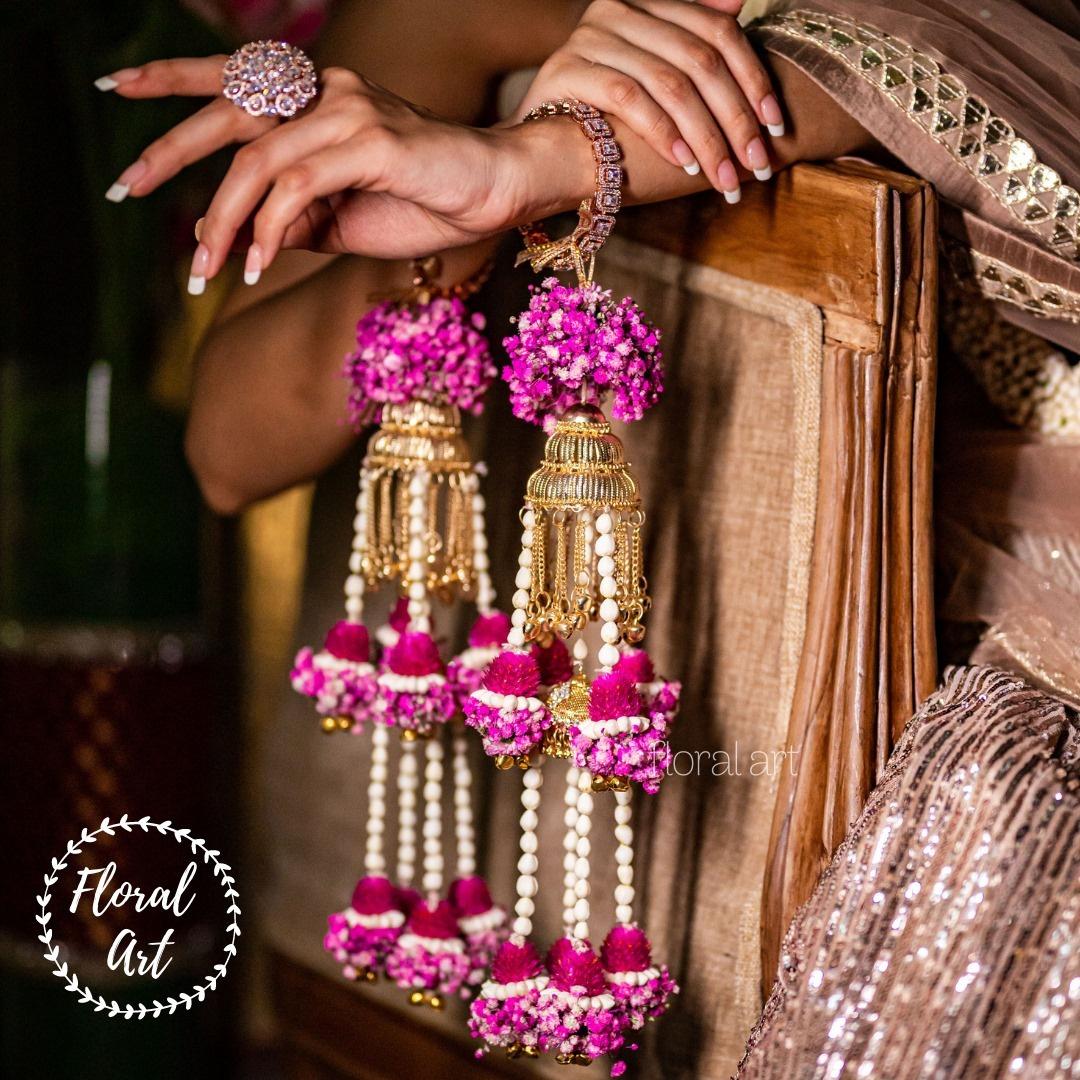 Image Credits - Floral Art
Add sass, style and fashion to your traditional look by adorning these kaleeras by Floral Art by Sristi. We know that you would like to ace your bridal fashion look. Thereby, we are here to bring forth a trendsetting kaleera design for you.
Be a Head Turner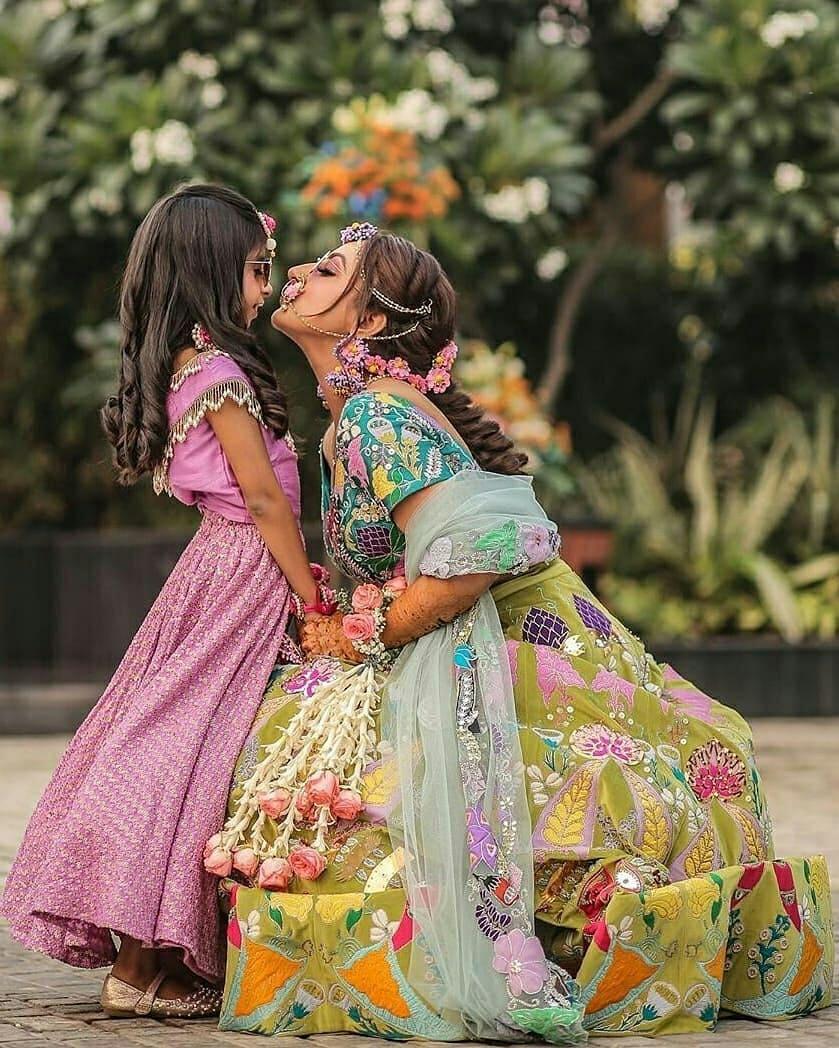 Image Credits - Pinterest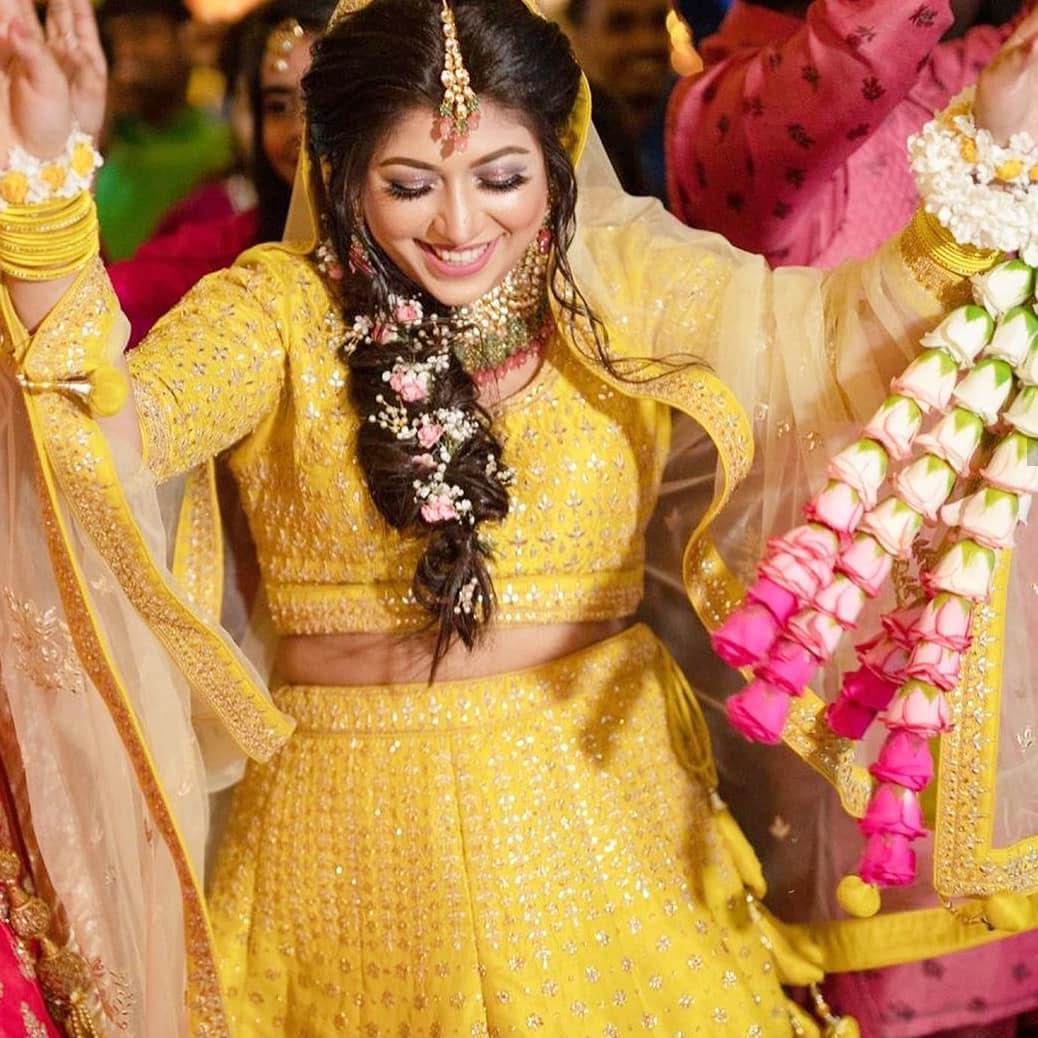 Image Credits-Shinestone Floral Jewellry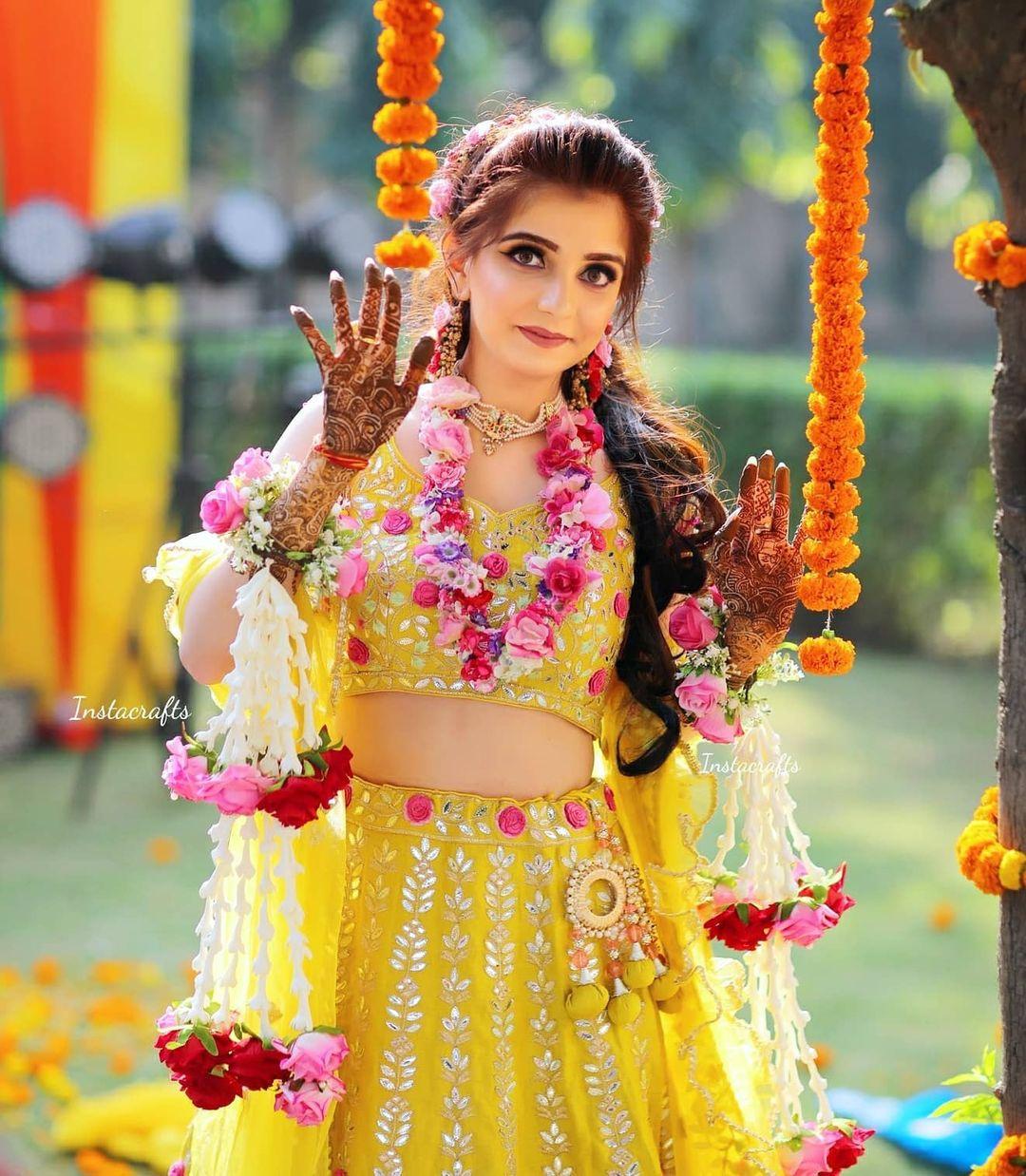 Image Credits - Instacrafts
Looking forward to accentuating your look with elegant floral jewellery for Haldi for wedding or reception? T hen here is an inspiration that would make you go week on your knees. These designs are fresh, aromatic and refreshing.
Rock On Your Haldi Day

Image Credit - Pinterest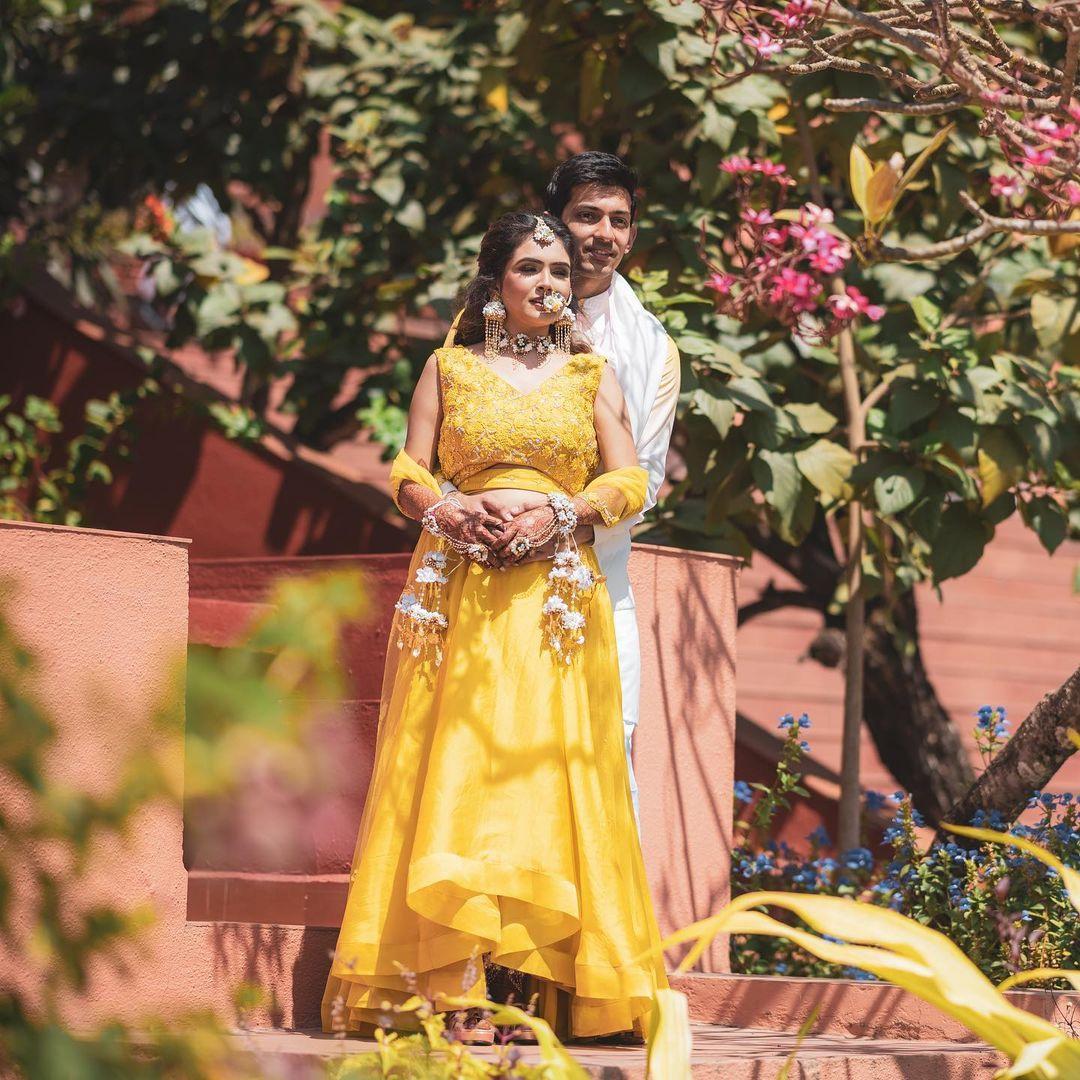 Image Credits - Flosaira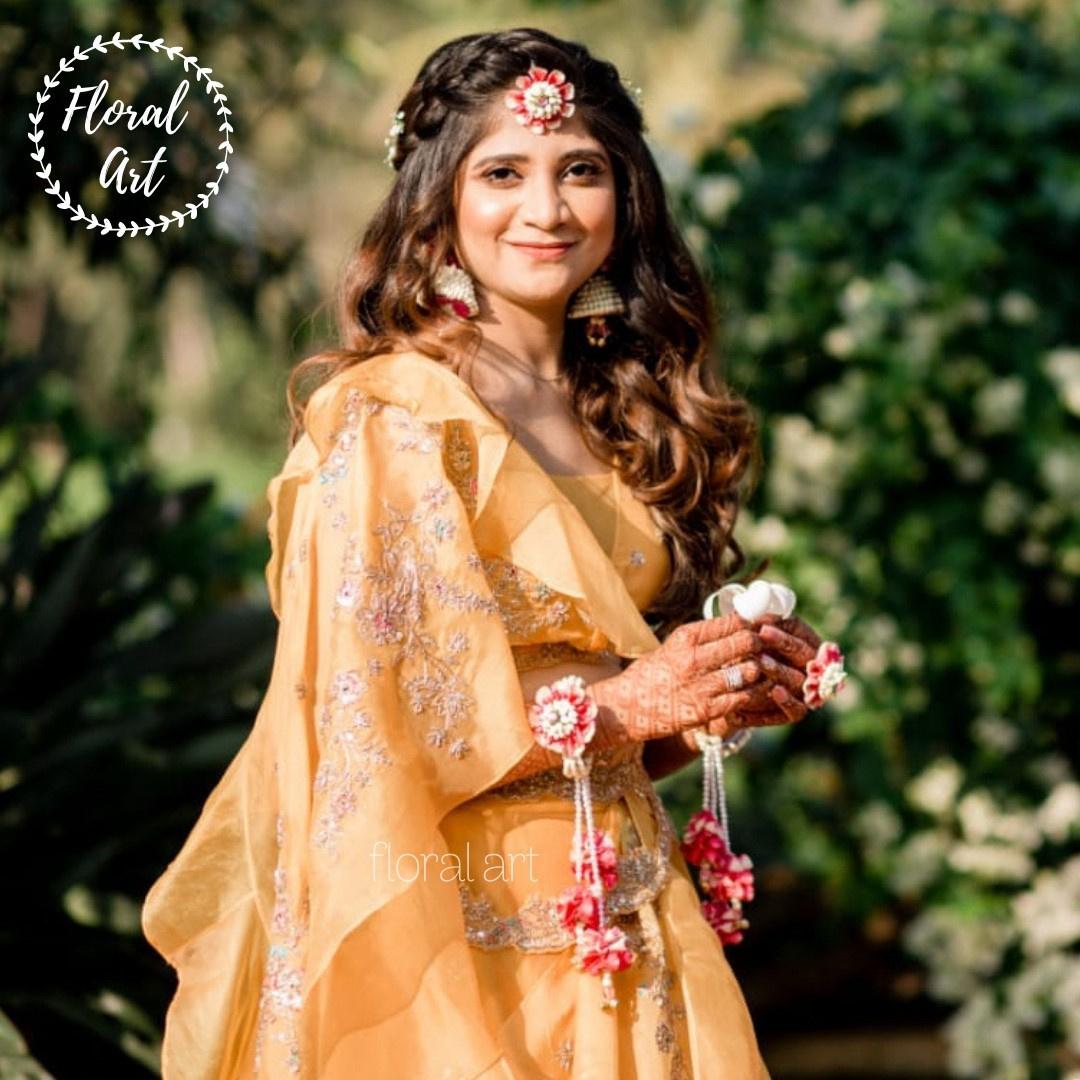 Image Credits - Floral Art by Shristi
Bridal Kalire is an important part of the ceremony called Haldi. Haldi is celebrated on the wedding day. A bridal look is incomplete without a beautiful Kaleere jewelry piece. So here we have cherry picked some inspirations for you. These all will go so well with your haldi attire and will make you glow like never.
Dance Away with Happiness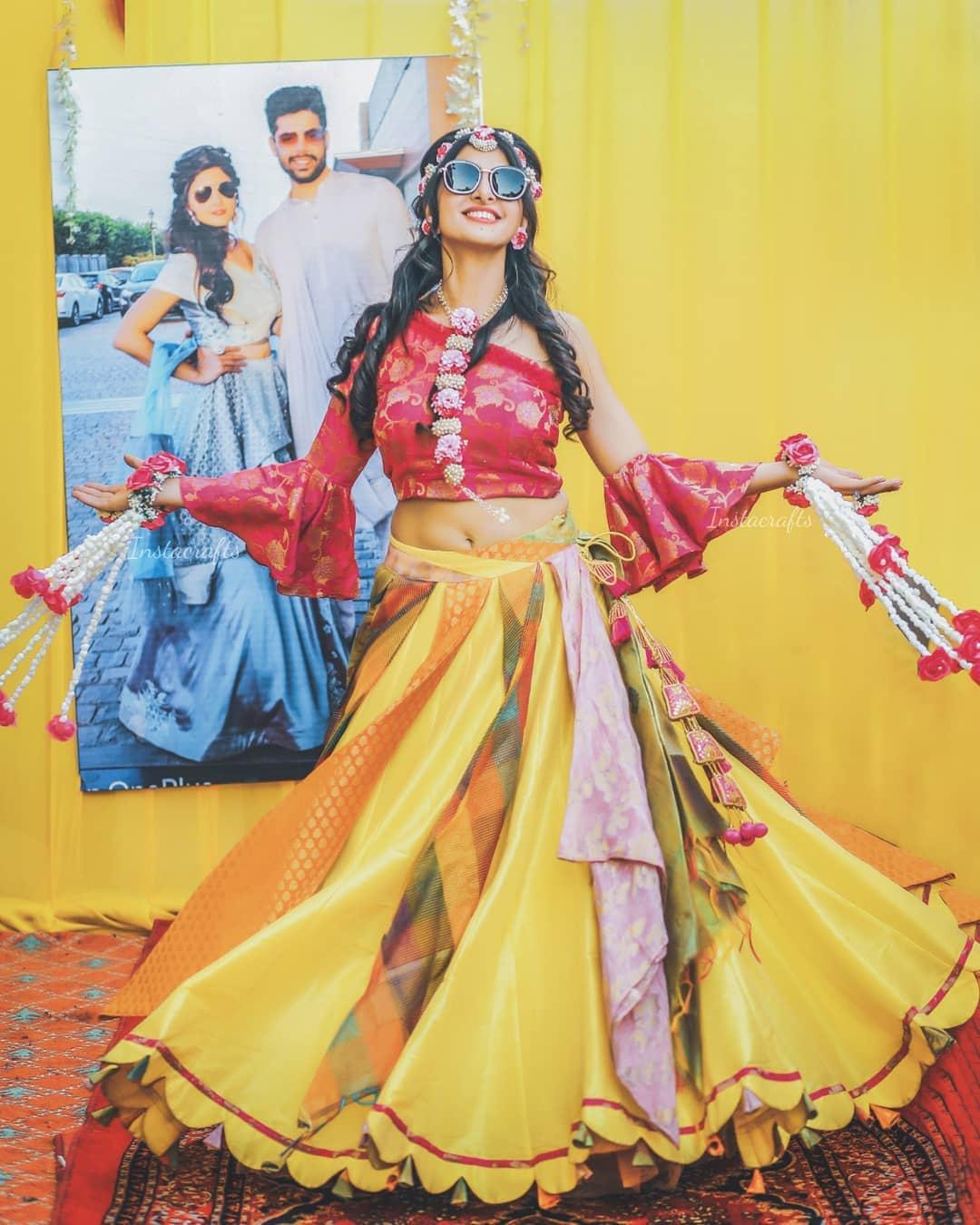 Image Credits - Instacart
Floral kaleeras are in rage amid the millennial brides. You can wear it elegantly or can adorn it in an edgy way!. These floral kaleers will add fragrance to the most important day of your life. So time to ace the wedding fervor with these latest kaleeras and get set go to twirl, groove and merry with your cousins and friends. Groove in ecstasy and let everyone go in awe with your scintillating kaleeras designs.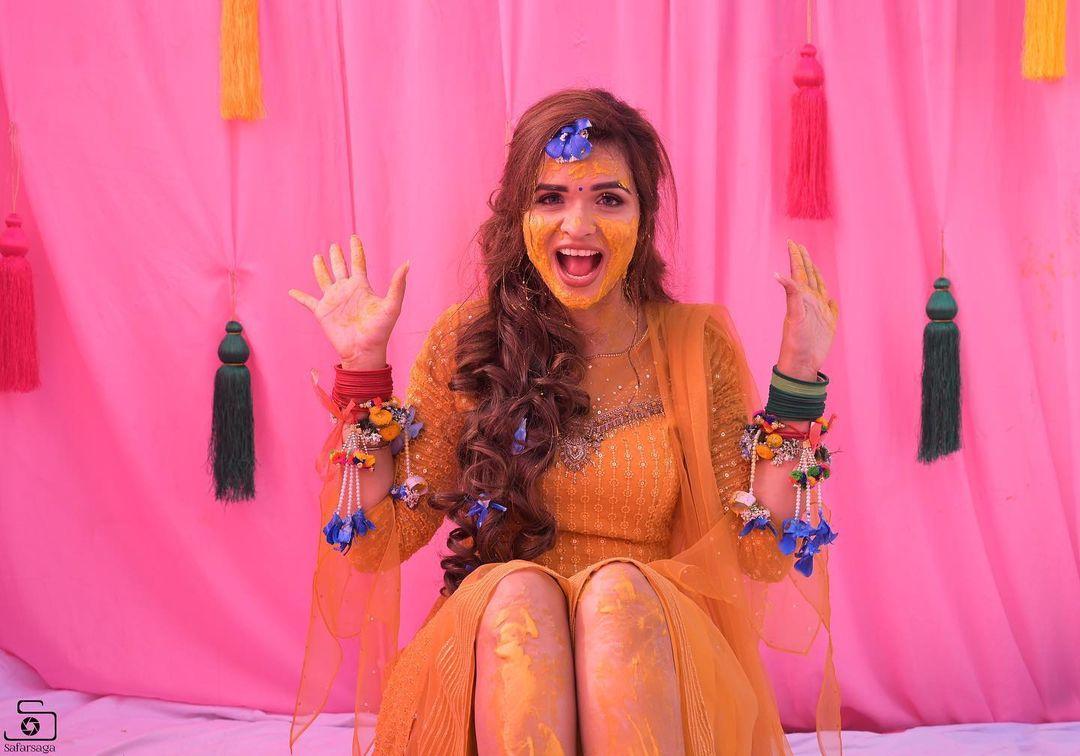 Envisage yourself in these trendsetting kaleeras- and start preparing for your special day with these inspirations. You can call up your aunts, best friends, sisters and mother and share about your choice of kaleeras. They will surely love to pick something that you are in love with. So get ready to embrace the awe and appreciations whilst walk down the aisle.
We are loving these different floral kaleeras ideas for your intimate wedding preparations. So ask your closest friends to give you kaleeras that you will love. For more inspirations do download our app. Rest, let us know your favourite design from here.