Trending Floral Kada Designs for the New-age Bride
Want to explore more bridal accessory options other than the usual? Check out these trendy floral Kada designs to escape the ordinary.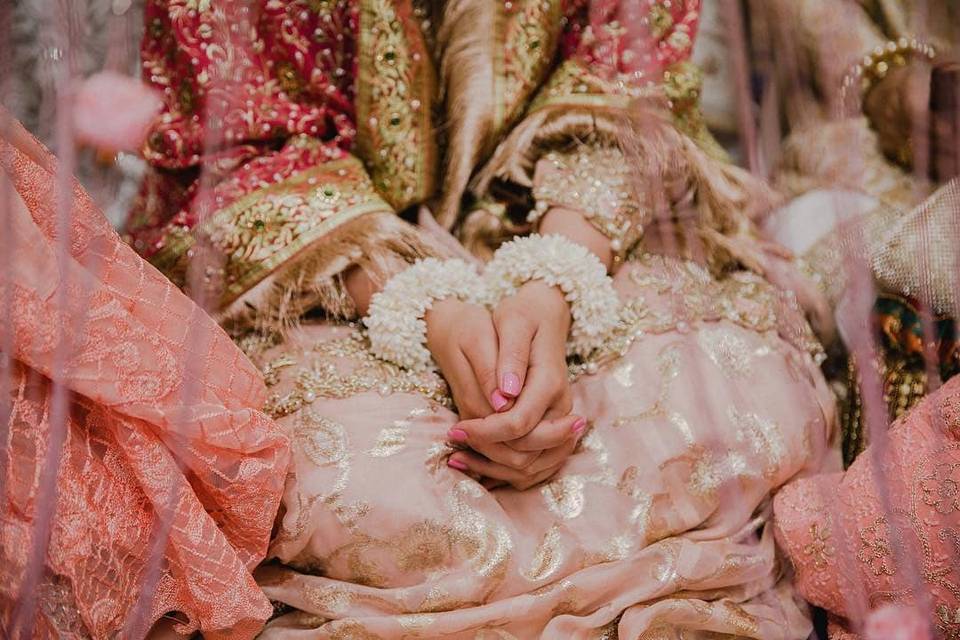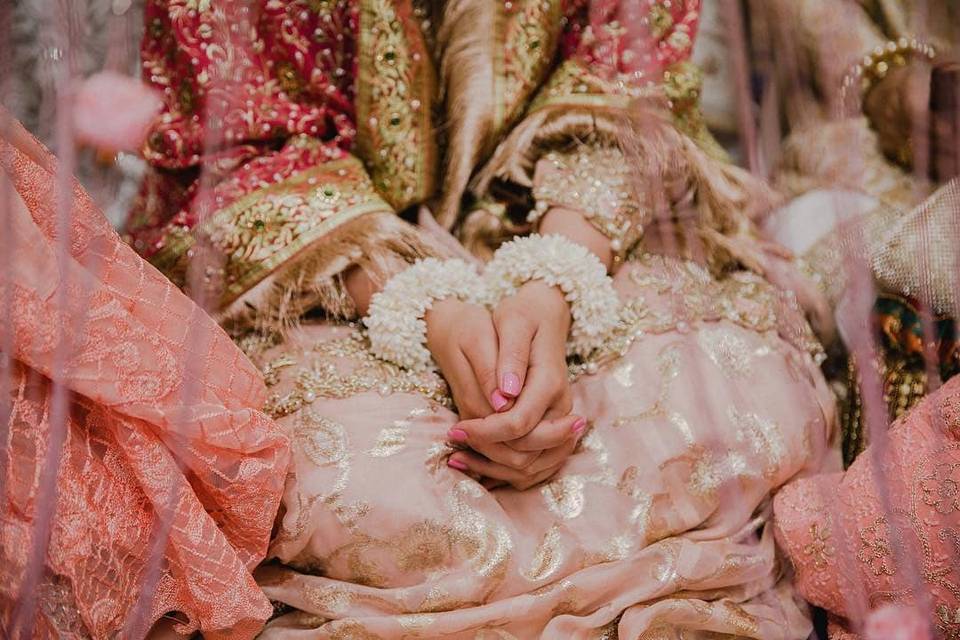 Image Credits- This Modern Love
It's only the little details that help create interestingly individualistic wedding looks and bridal accessories are a bride's best bet when it comes to glamorising any wedding ceremony look. Be it hair accessories or foot jewellery, accessories add a whole lot of character to a bride's aesthetics. Floral jewellery has been dominating the wedding accessory space for quite some time now and no new trend seems to dwindle the charm they've brought into the bridal looks of a modern-day bride. With tons of variations and irresistible hues, floral jewellery has taken away the hearts of millennial brides by a storm.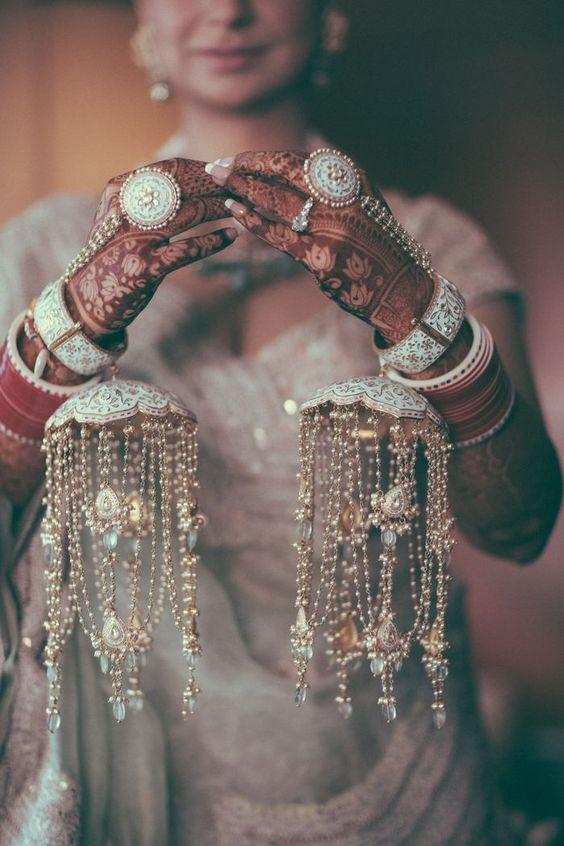 Image Credits - Pinterest
Brides and bridesmaids went gaga over the floral kalire trend when it was first worn by Indo-American bride and ex-Miss India, Natasha Arora in 2017. Floral kalire have been trending ever since and are neck and neck with the traditional Punjabi Kalire. Fast forward to the present, floral Kadas are creating the same kind of buzz amongst new-age brides and even more. Formed out of fresh flowers and structured like bangles, the floral Kadas are a must-try for every bride who wishes to add a pinch of drama and oodles of charm to her otherwise basic wedding looks. Moreover, they're giving the traditional heavy bangles which are made out of gold, Kundan and precious stones, a run for their money.
We've handpicked a couple of floral Kada designs for you to choose from for your wedding ceremonies. Go ahead and pin down your favourites.
Pristine white roses with baby's breath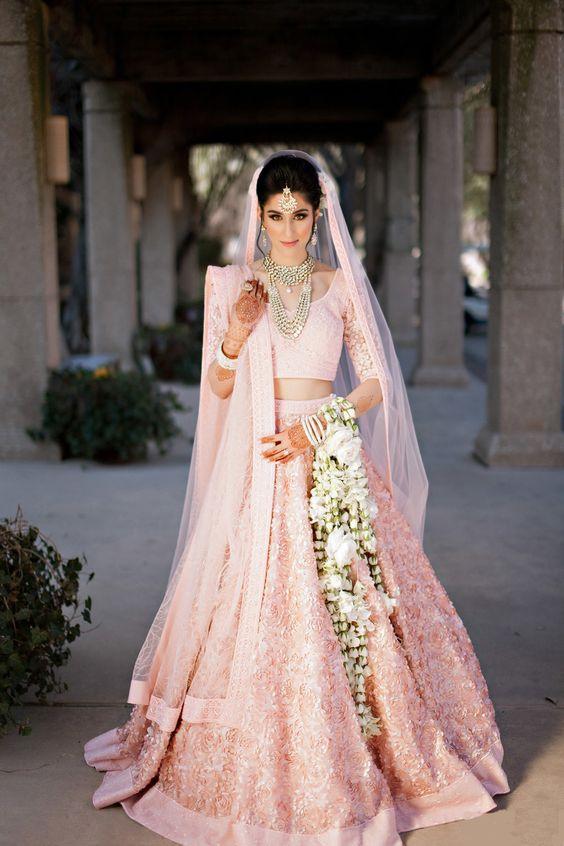 Image Credits - Pinterest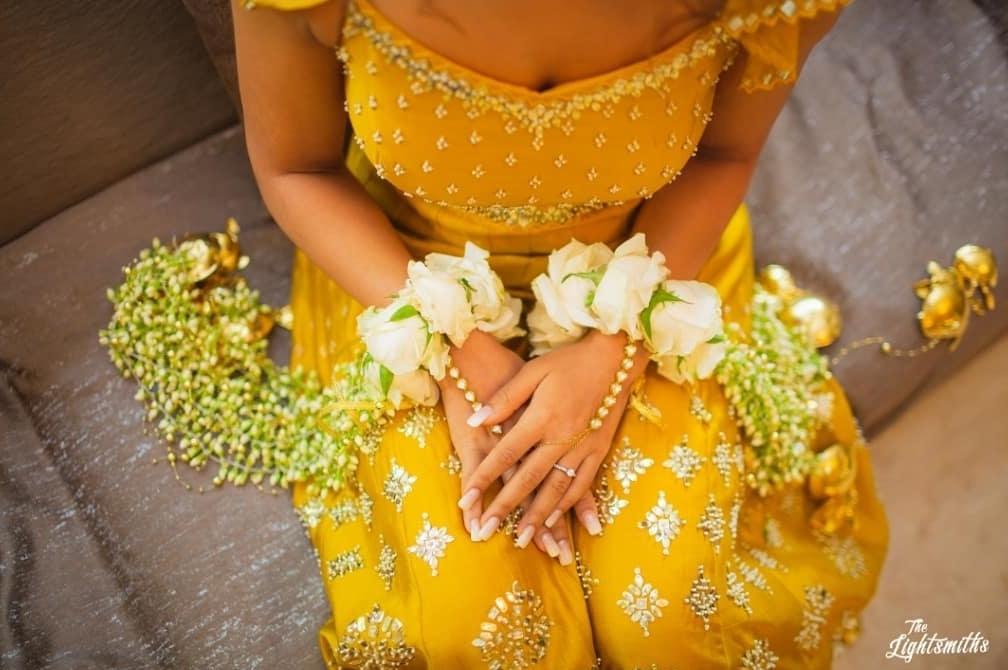 White roses signify young love and peace and so they're widely used in bridal bouquets and accessories. There's nothing quite elegant than a stack of white roses brought together into a bangle and adorned with little buds of baby's breath. They give a fresh, clean look without taking away much attention from other bridal details.
Romantic red roses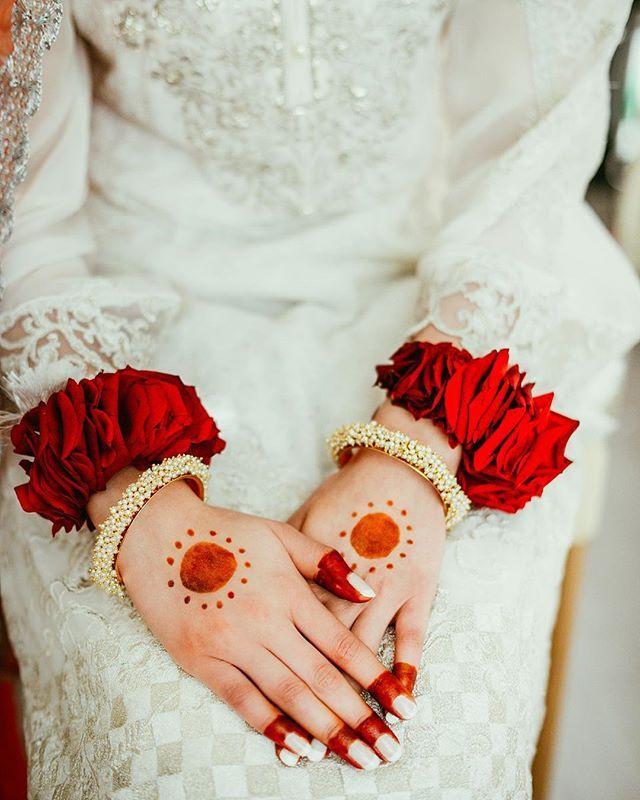 Image Courtesy: Kaaghaz Ke Phool
Nothing quite screams romance like how red roses do and if you're all about adding hints of romanticism into your wedding looks, there's nothing better than red roses to choose for your floral accessories. There's nothing more subtle yet alluring than red roses and one can never go wrong by infusing them in their bridal accessories, especially floral kadas.
Dainty baby's breaths & pink roses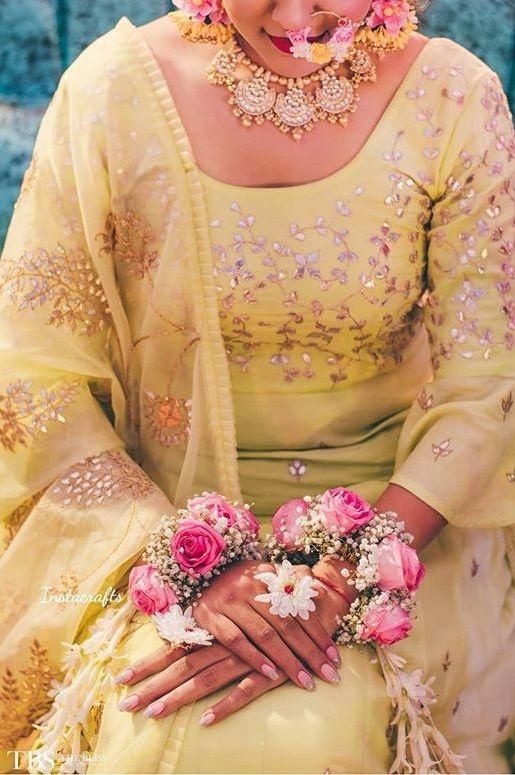 Image Courtesy: Instacrafts
We don't even want to get started on how awed we are on the sight of these pretty floral Kadas made with pink roses and of course, hints of baby's breaths. If you're wondering how baby's breath flowers are included in almost all designs, it is merely because they're very versatile and a perfect ornament to add as fillers into any floral accessory.
Wine-coloured dahlias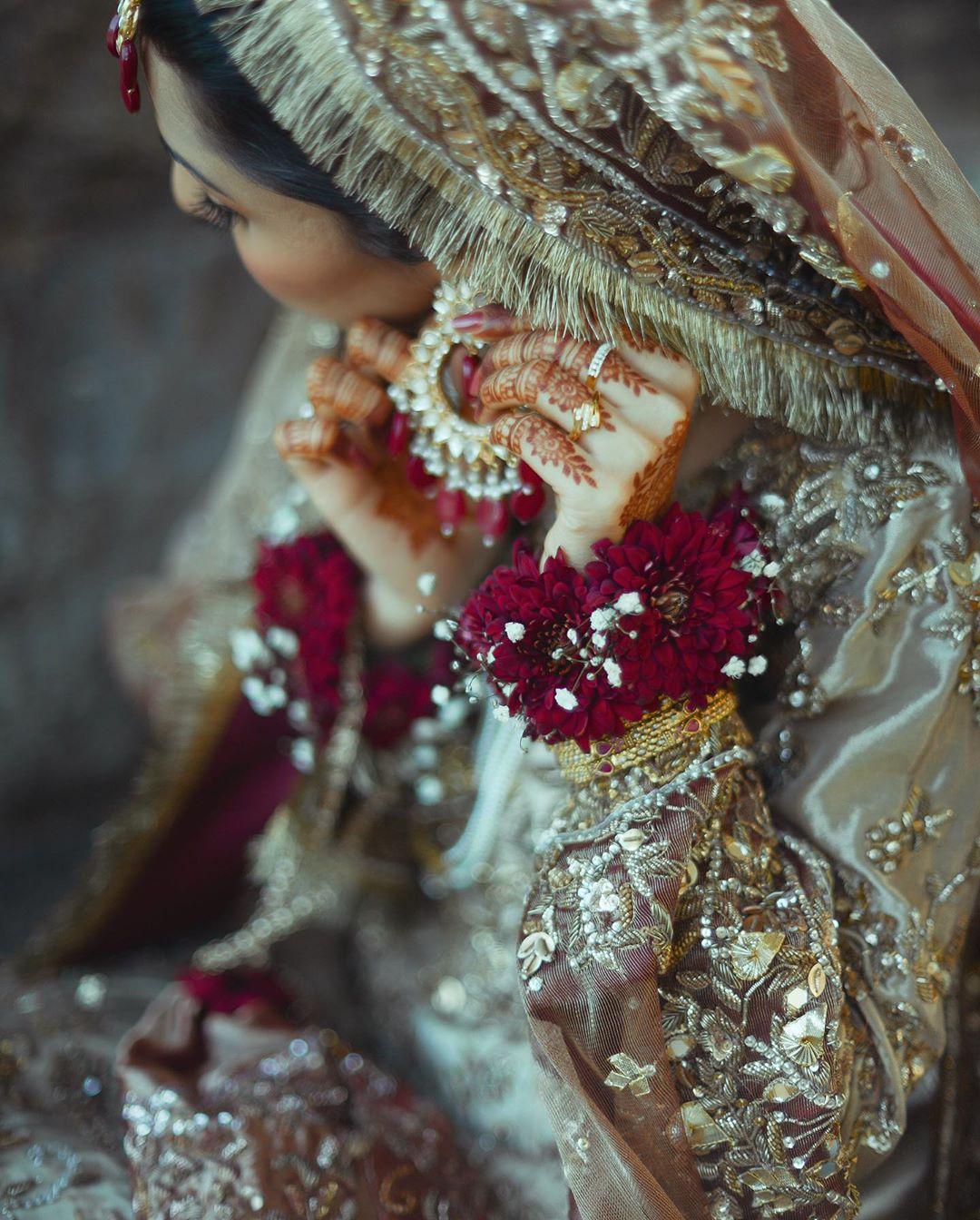 Image Courtesy: Kaaghaz Ke Phool
Not so fond of roses? Take a chill. What makes floral jewellery so lovable is the fact that it can be weaved using innumerable kinds of florals and in so many different hues. These-wine coloured dahlia flowers look so elegant and rich paired with a few contrasting white filler flowers. Their deep hue when put together with contrasting hues, really makes them pop and steal the show.
Fragrant mogra strings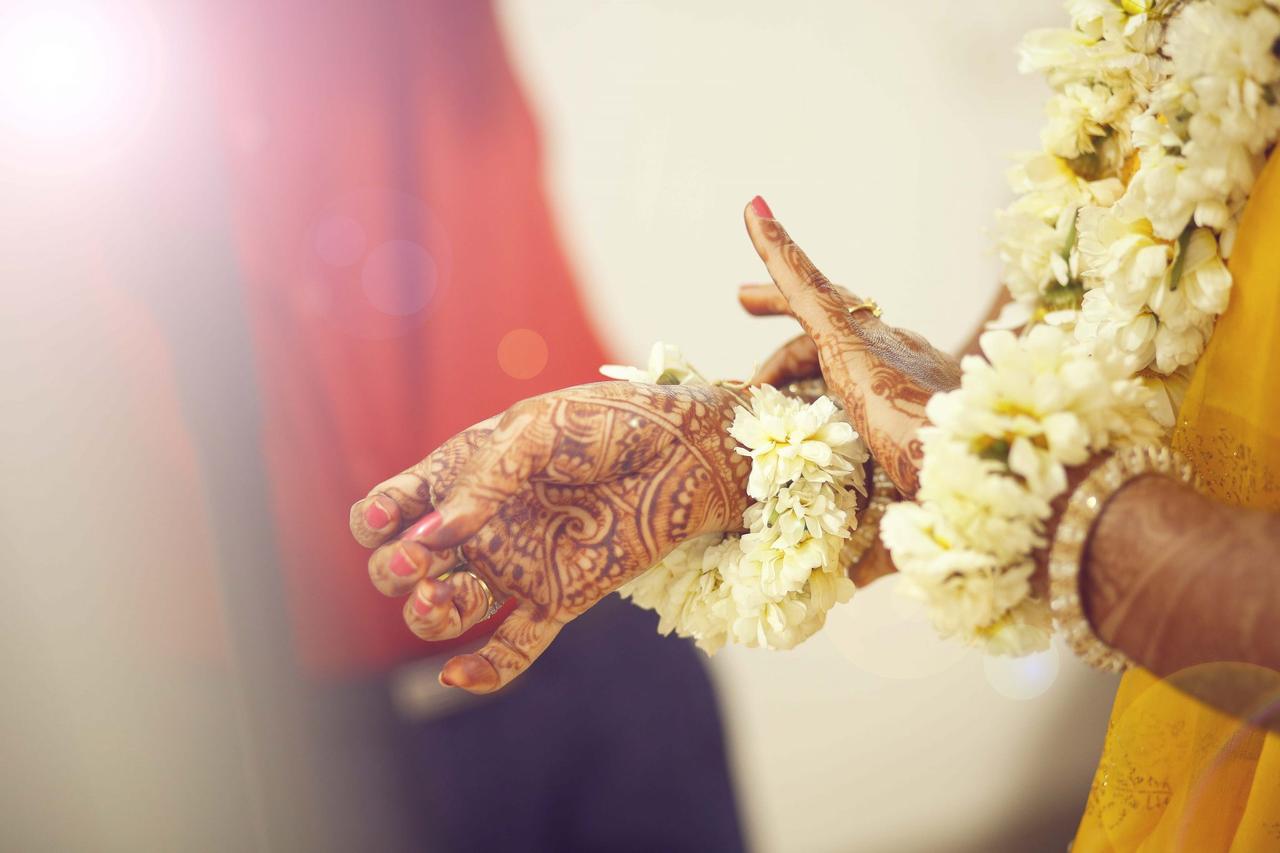 If you're a bride whose mantra is to keep it simple, strings of Arabian Jasmine or as commonly known, mogra flower is an ideal choice to pick for your floral Kadas. The timeless beauty of mogra flowers is unsurpassable, and being white, they can be teamed with pretty much any coloured outfit. The mesmerising fragrance of the mogra flowers is so deep-rooted in Indian culture, especially in weddings and it instantly adds that lasting elegance into
Just baby's breath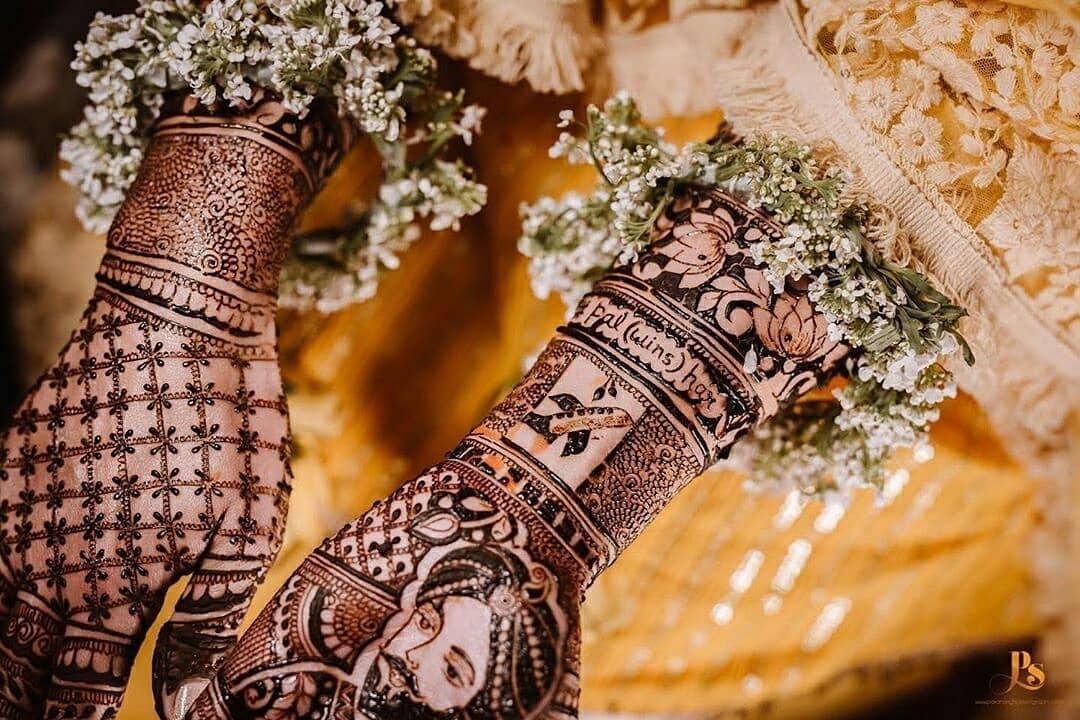 Can't get enough of these pretty little buds of happiness? We feel you. There's nothing not to love about baby's breath flowers. Their natural colour-combination of white and green blends just right and it makes me look so complete within themselves. If you're too obsessed with baby's breath flowers just like us, go ahead and wear a floral Kada made out of just them and nothing else for a delicate bridal look.
If you're looking for more variations, you can also choose floral Kadas made out of exotic artificial flowers. They can be custom made to match with your outfits and the overall theme of your wedding ceremonies. They add instant oomph to your overall look without having to put too much effort. Being low maintenance and high on style, floral accessories are every modern-day bride's trump card in making an everlasting statement. Just remember, nothing can pretty much go wrong when there are florals involved. We are huge endorsers of all things fresh flowers, what about you?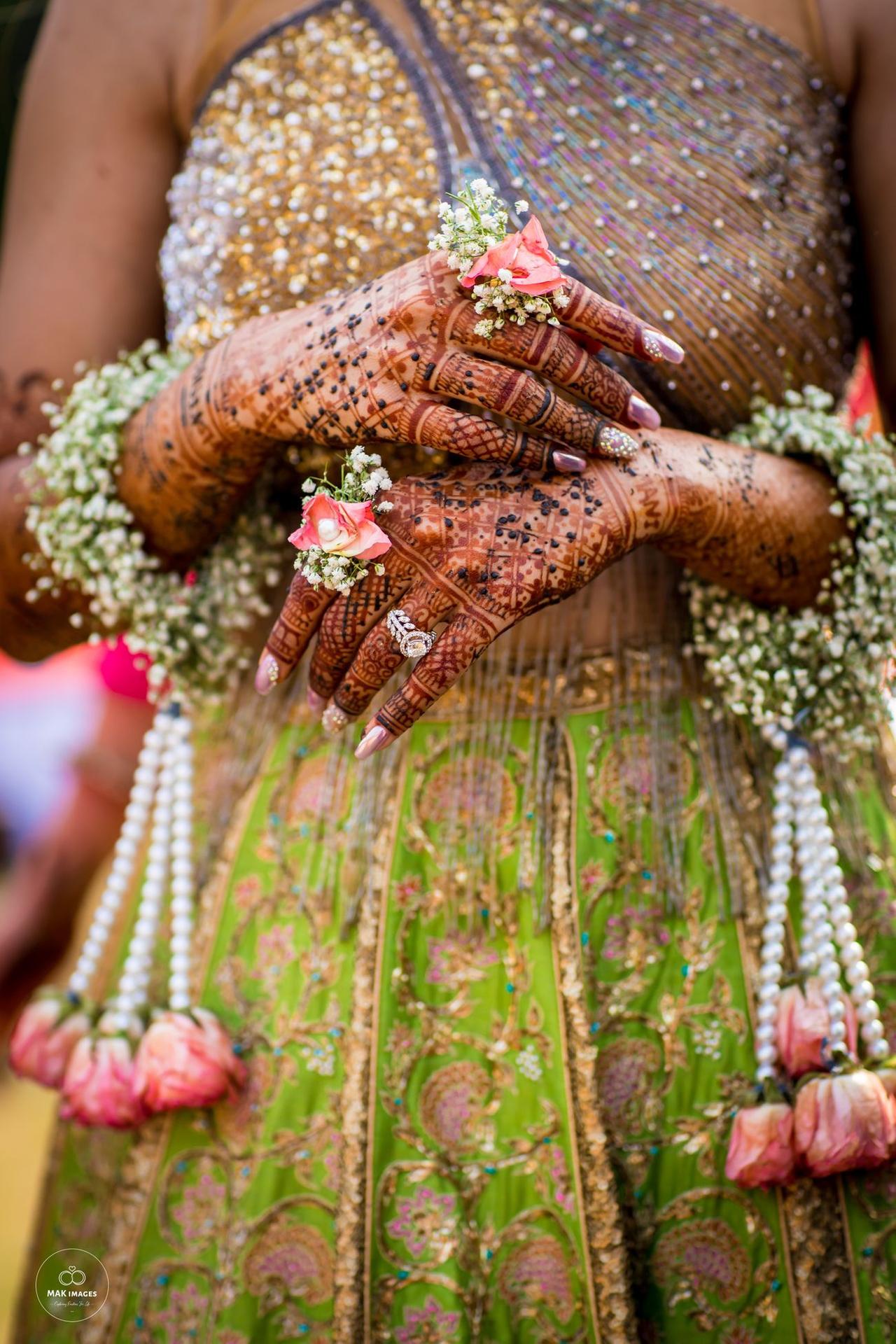 Which floral Kada design are you eyeing to style up your wedding looks? Tell us in the comments!
With Words By Meha Khera