10 Latest Foot Jewellery Designs to Go With Your Wedding Trousseau!
From chunky silver Payals to vintage anklets, browse through our list of stunning foot jewellery hand-picked for your big day!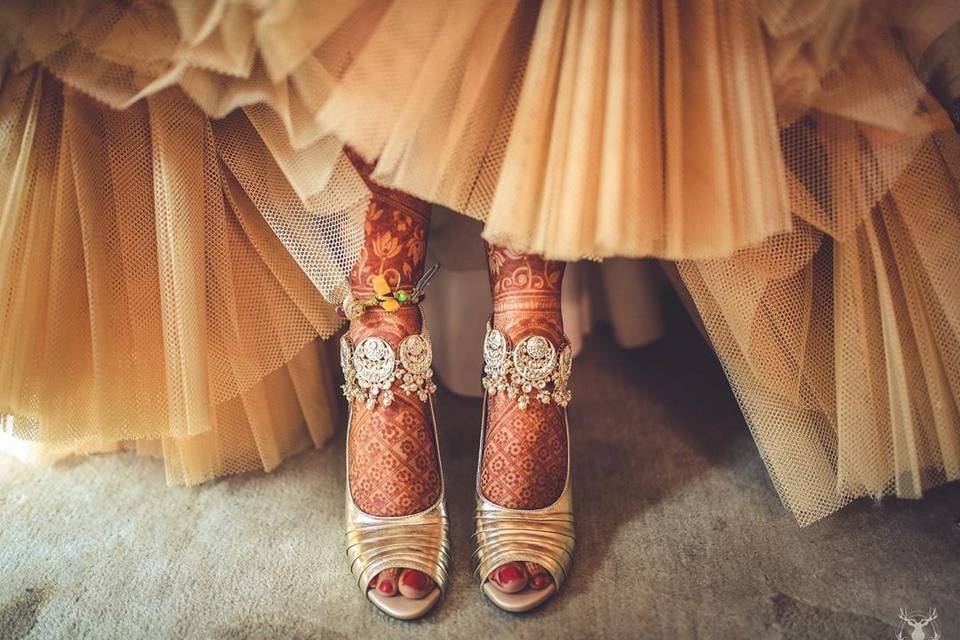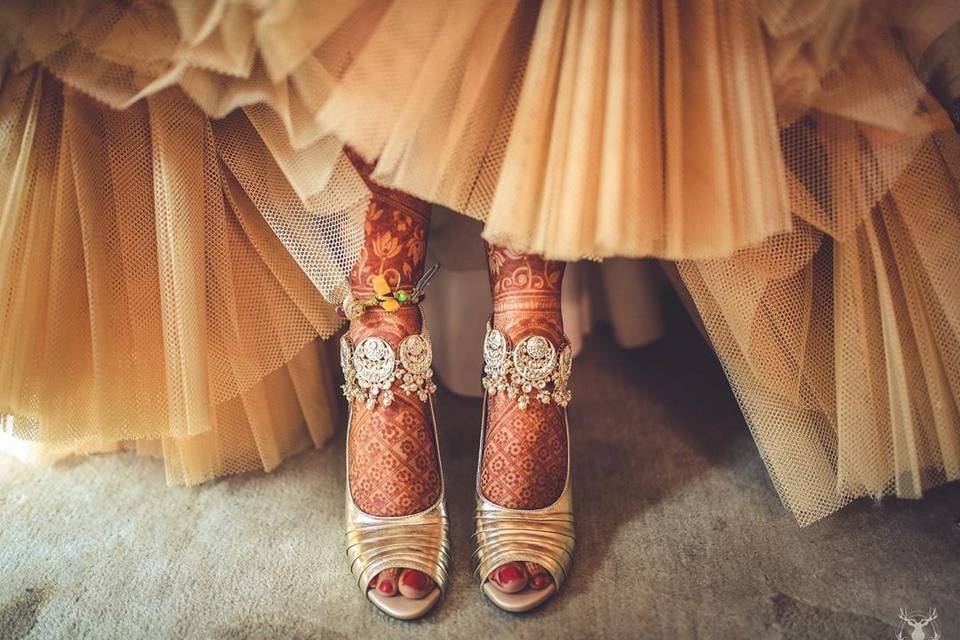 Image Courtesy: Morvi Images
While there is too much focus on picking out perfect accessories to match the bridal outfits, we often end up forgetting the feet. Even though floral foot jewellery is always a winner when it comes to pre-wedding ceremonies, a heavy anklet set in silver or a Payal that screams tradition is for every millennial bride who loves to stand out.
Whether you are the bride who loves all things traditional or the kind who likes to add an element of surprise, we have a list of hand-picked styles from Pairphools to Ghungroo anklets, floral pieces and chunky silver Payals for you to make a pick from!
Floral anklet with dainty pearl chains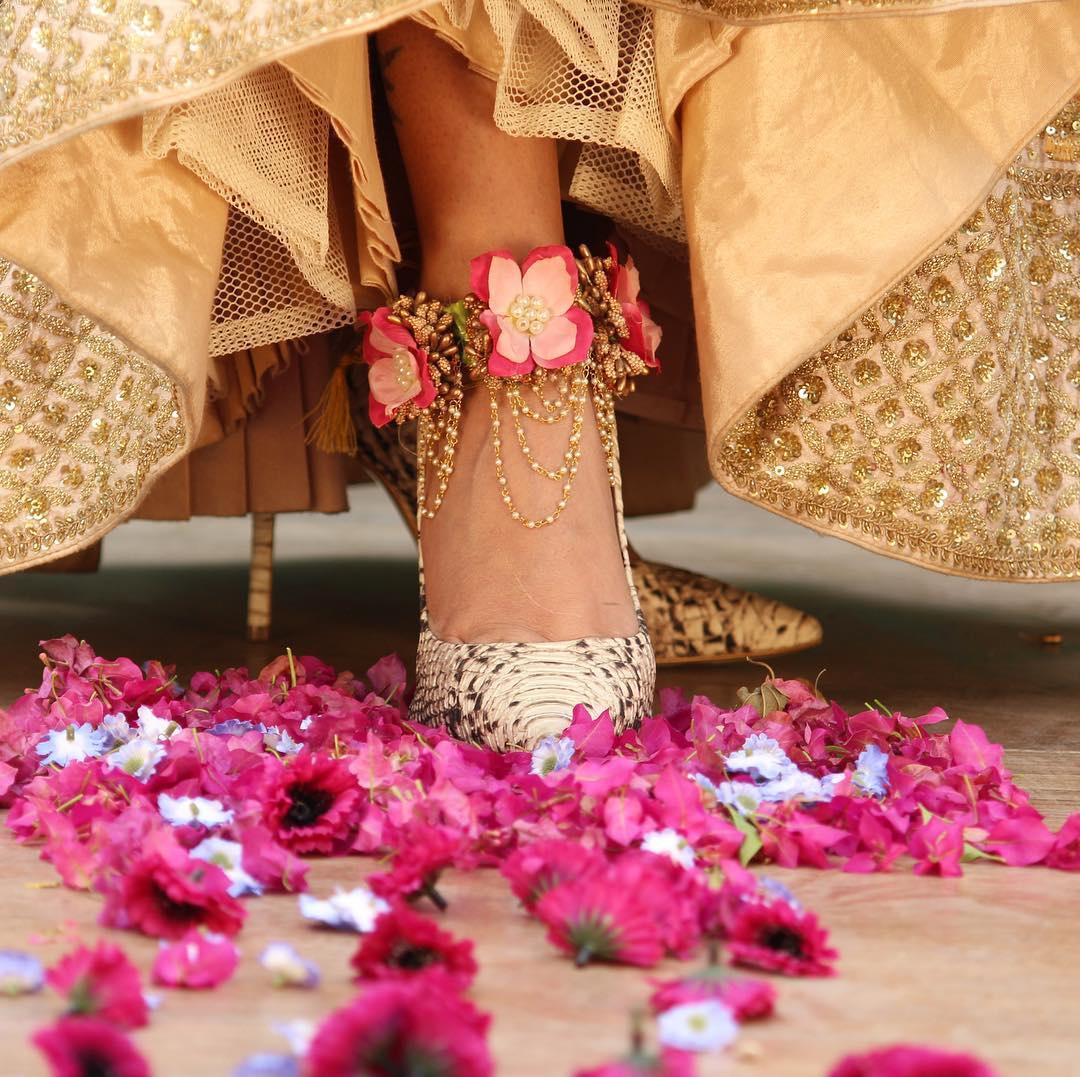 Dainty chains are not just for your bracelets, ladies! Take this stunning foot jewellery for example; We love the use of brightly coloured two-tone flowers with pearly beads holding them together. The dangling chains add to the look by adding a softer touch to the floral clusters. We approve!
Bohemian Ghungroo anklets for the Haldi/Mehndi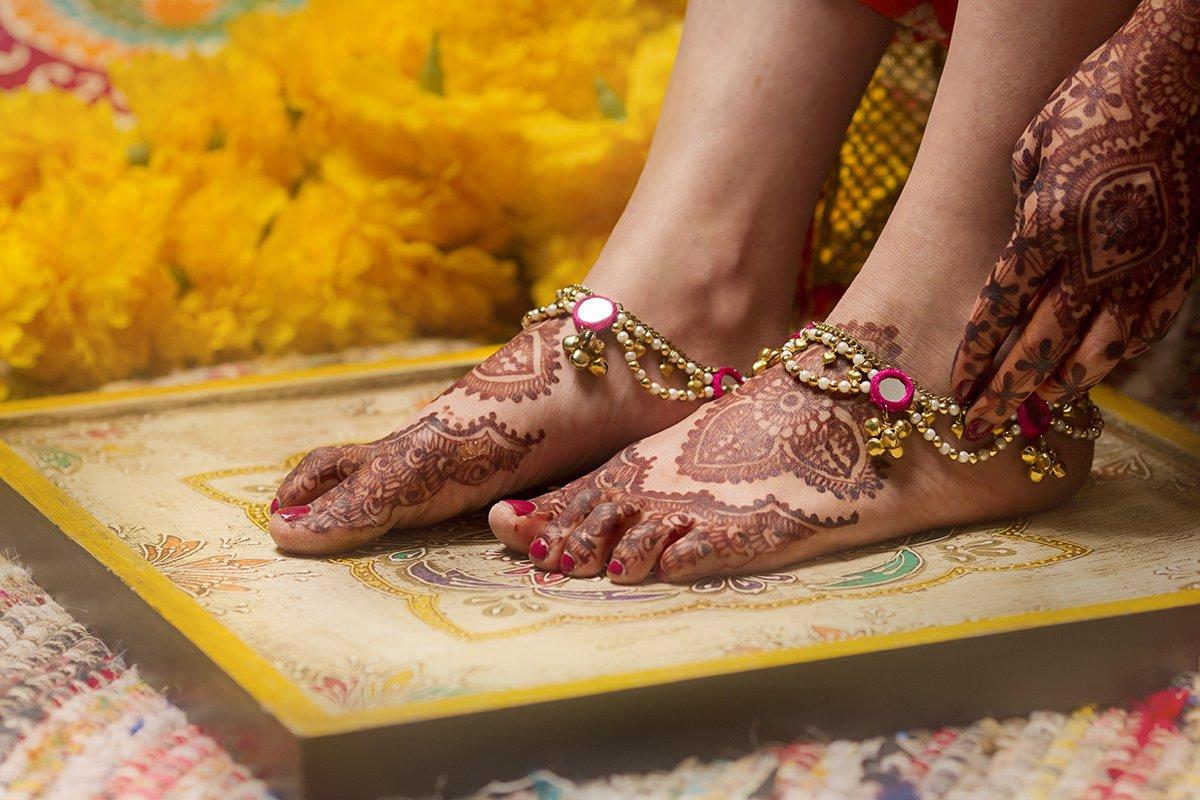 Image Courtesy: JSK Photography
A pair of layered Ghungroo anklets like these are a great pick for your Haldi or Mehndi ceremony. These pretty anklets have quite some detailing on them. From alternating golden and pearl beads to tiny hearts that sit perfectly aligned, anklets like these are perfect replacements for heavy, ethnic ones.
Baraat Procession-themed Foot Jewellery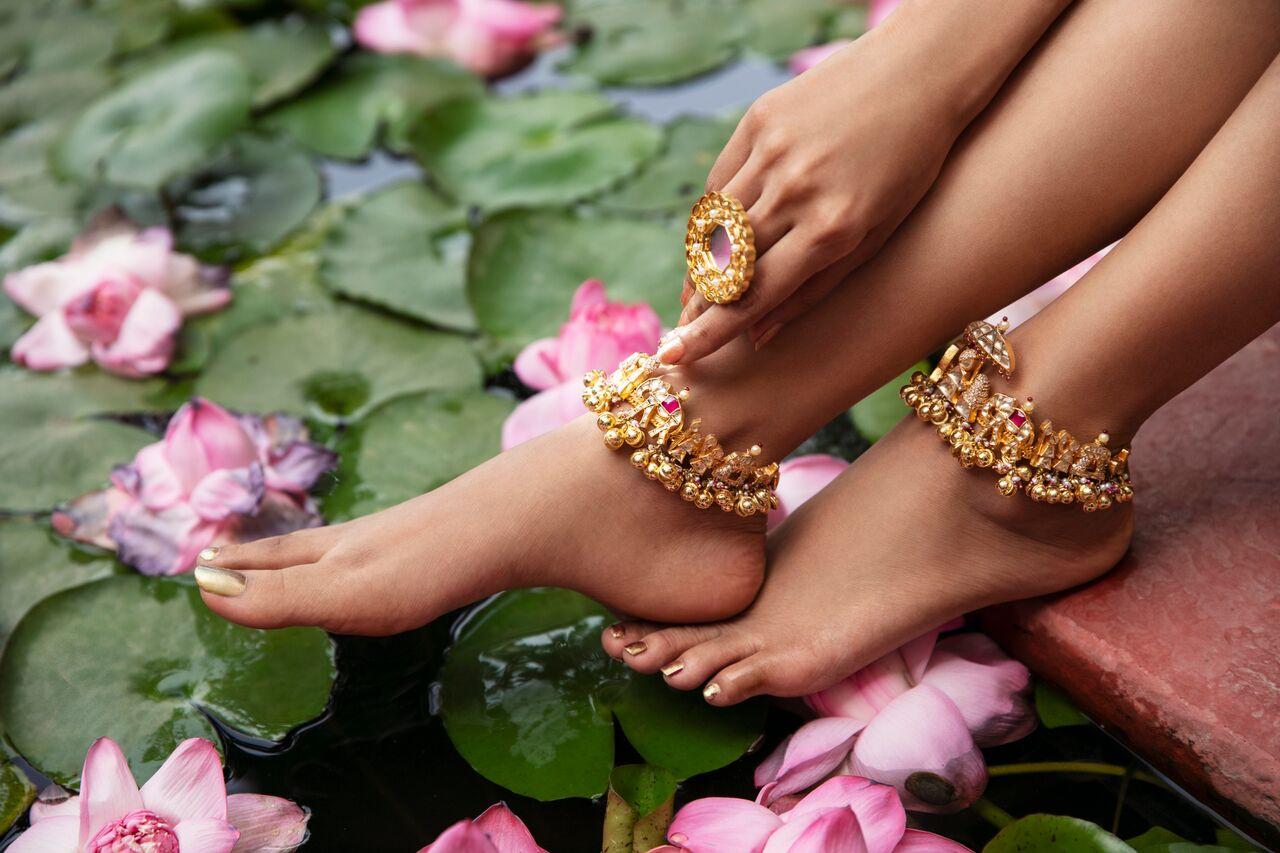 Who doesn't love the vintage Baraat procession with elephants, palanquin, and the groom? While having this traditional vibe on your bridal mehndi is a great idea, a pair of anklets would look equally regal, isn't it? While the Ghungroos add to the classic charm, the liberally used coloured stones and pearl beads make us want to replicate the look right away!
Get yourself a Floral Pairphool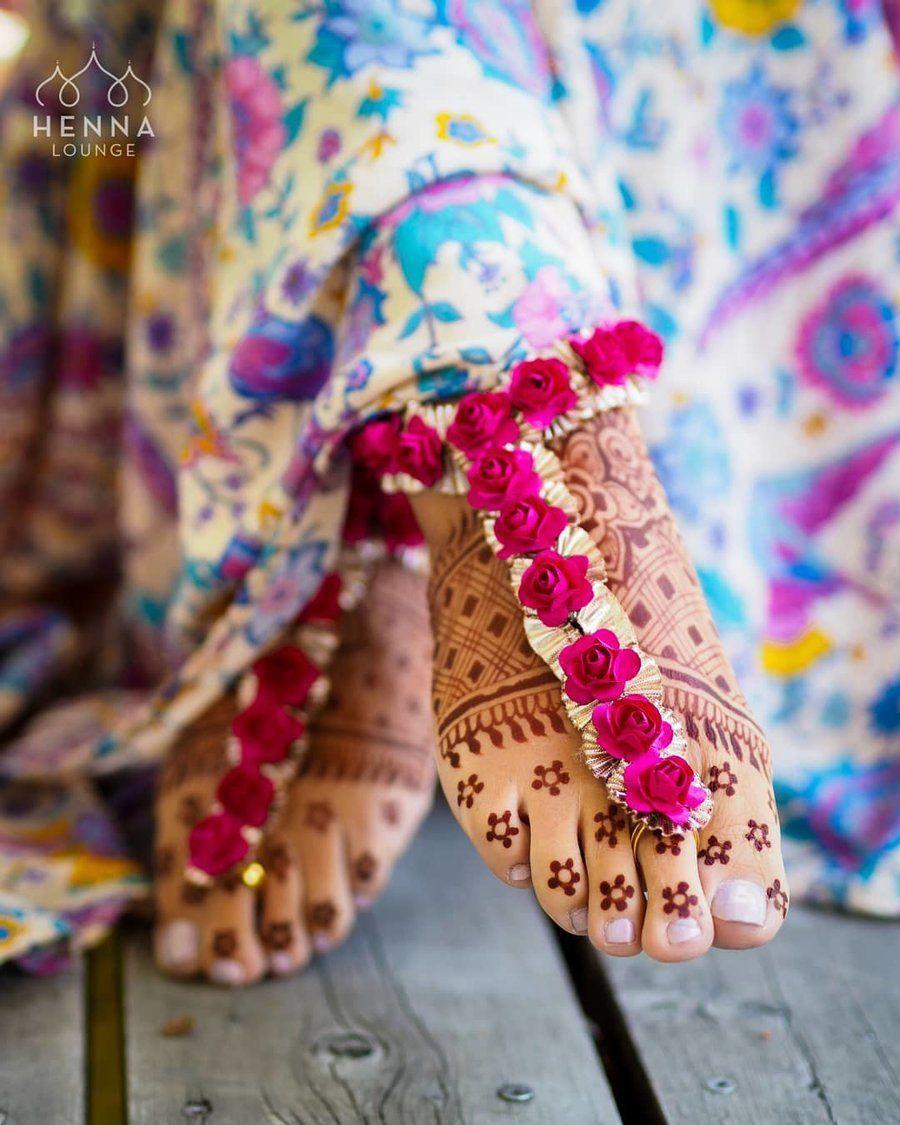 Image Courtesy: Henna Lounge
Why stop at a Haathphool when you have the Pairphool making the right noise this wedding season? A Pairphool or the Pagpan looks equally good in silver too! If you are into floral jewellery, get yourself a matching haathphool-pairphool vibe to look and feel like the modern-day princess!
Intricate silver Payal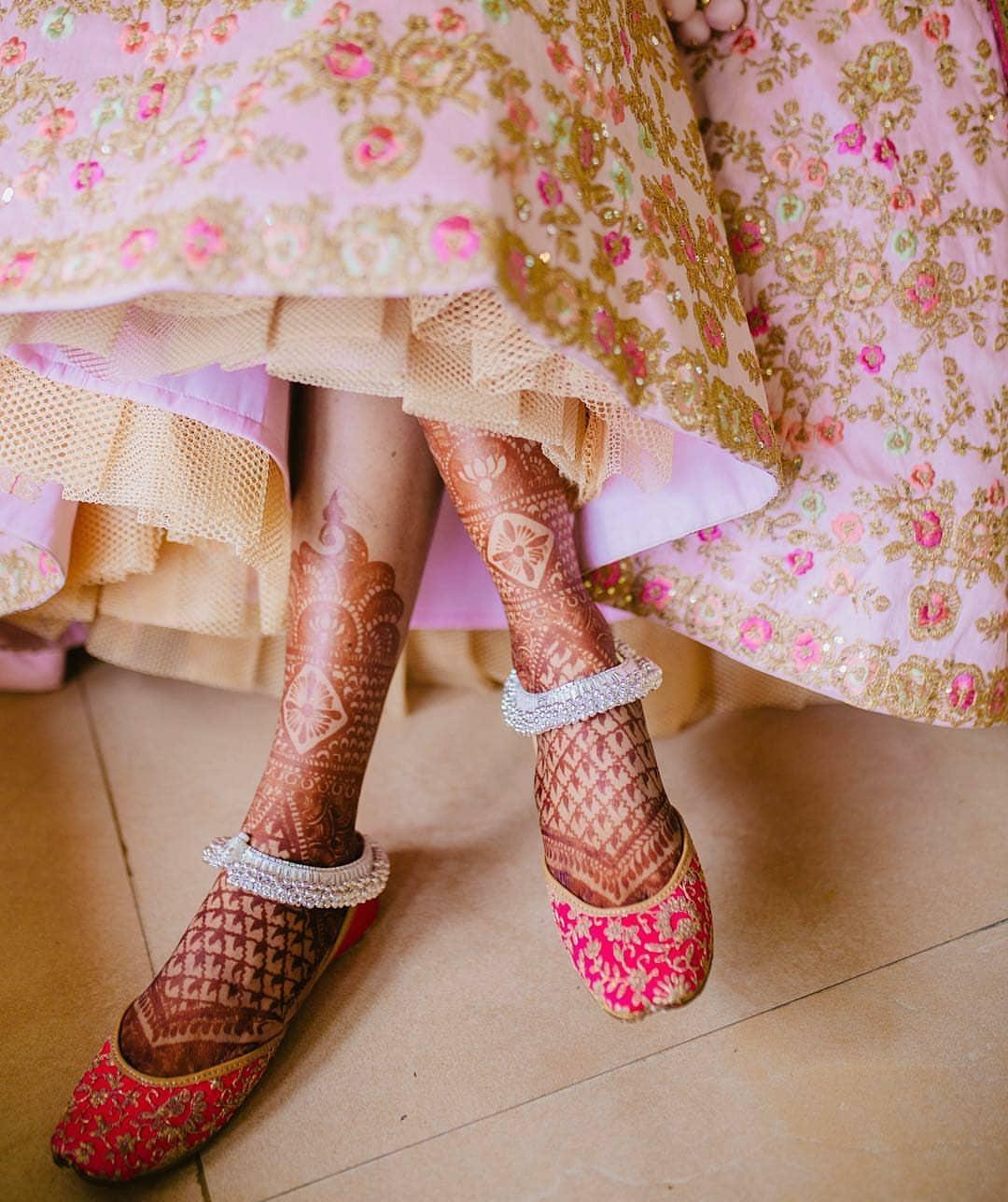 Get yourself chunky silver Payals to compliment your bridal ensemble. See how aesthetically pleasing this bride's look is? The motifs on the lehenga match the colour of the juttis and so does the golden embroidery. The contrasting foot jewellery looks so oh-so-perfect with this look.
Antique Silver Anklets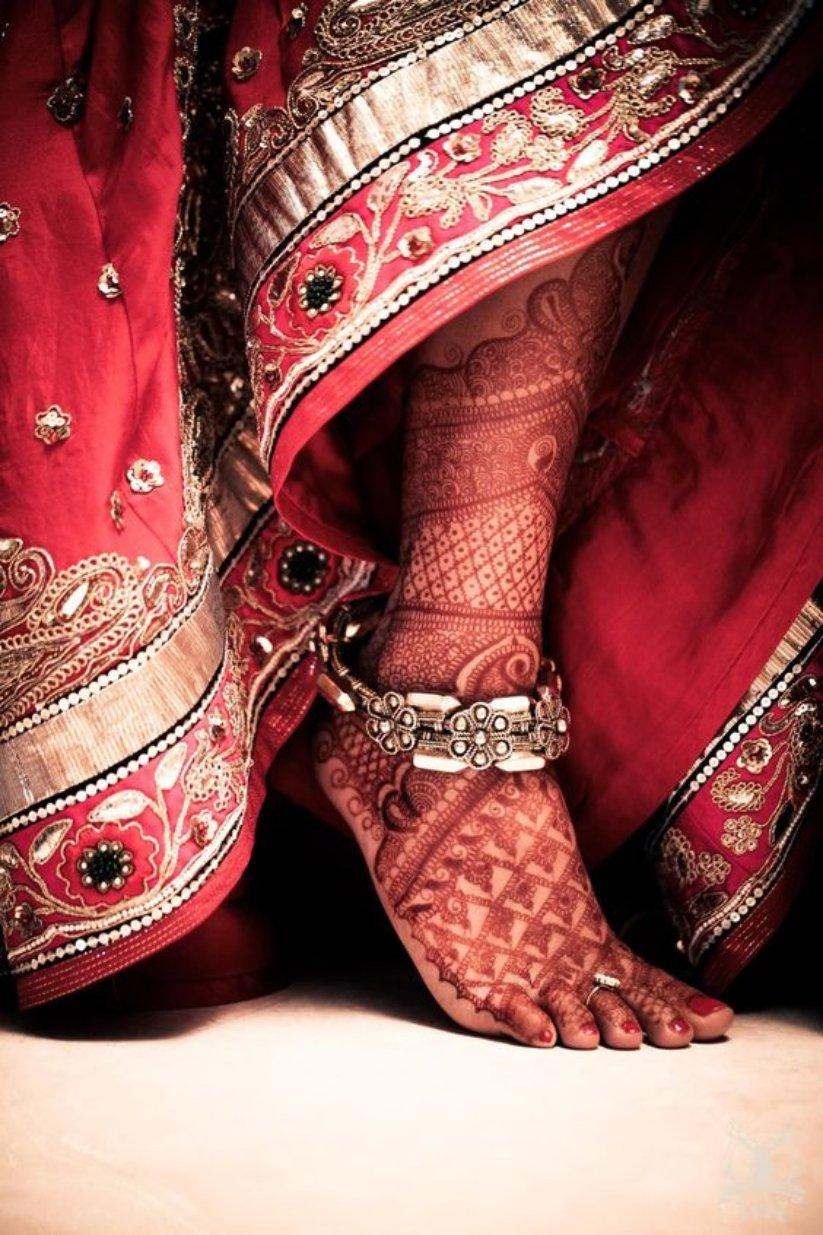 Image Courtesy: Morvi Images
If you are the kind of bride who loves all things bohemian, antique silver anklets like these will set you apart. Add a rustic appeal to your wedding lehenga and pair it up with antique foot jewellery for a one-of-a-kind bohemian look.
Chunky anklets with complimenting Gemstones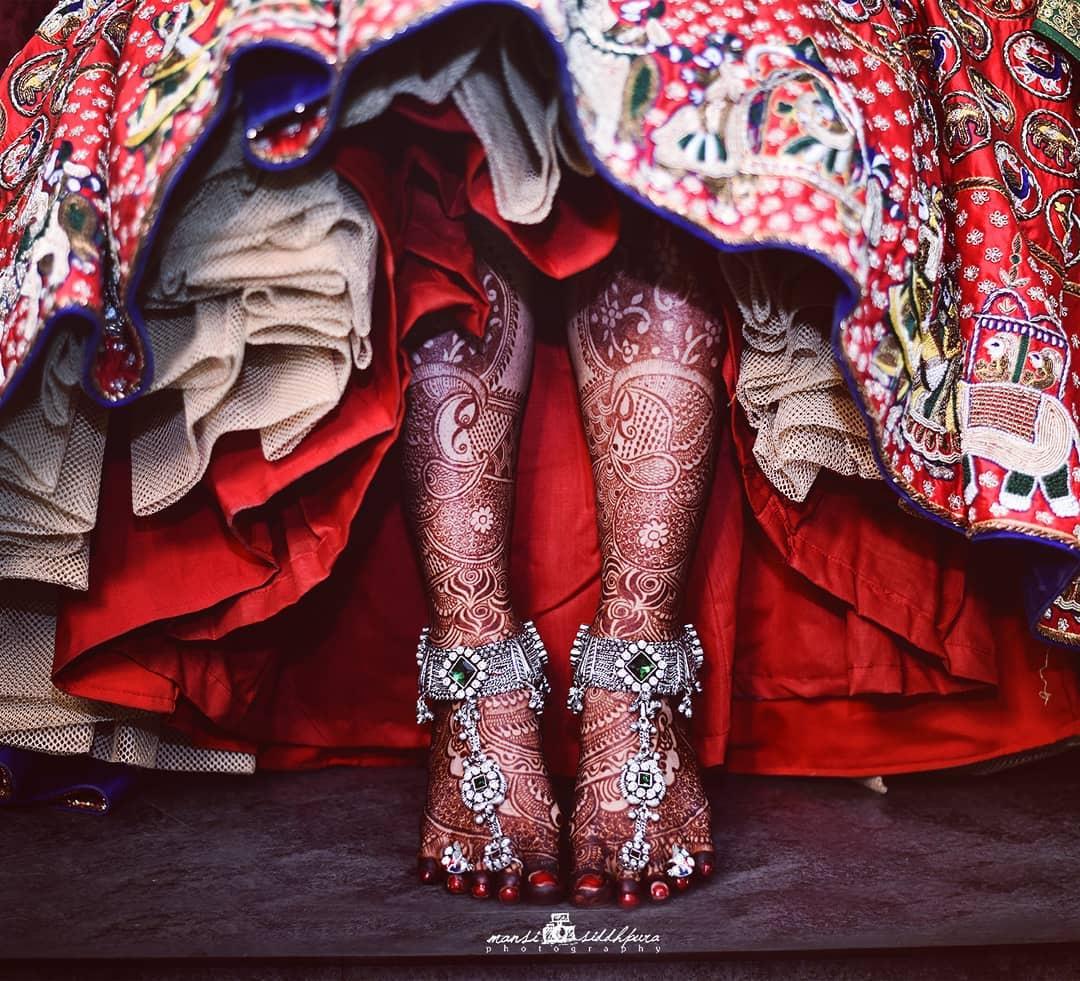 A maximalist bride might just love this look! If you choose to go with the trending multi-coloured lehengas, OTT foot jewellery will complement well to make you stand out. Your mother's trousseau can be a great place to look out for pieces like these. Vintage is always a go-to, isn't it?
Delicate three-tier Payal with Kundan drops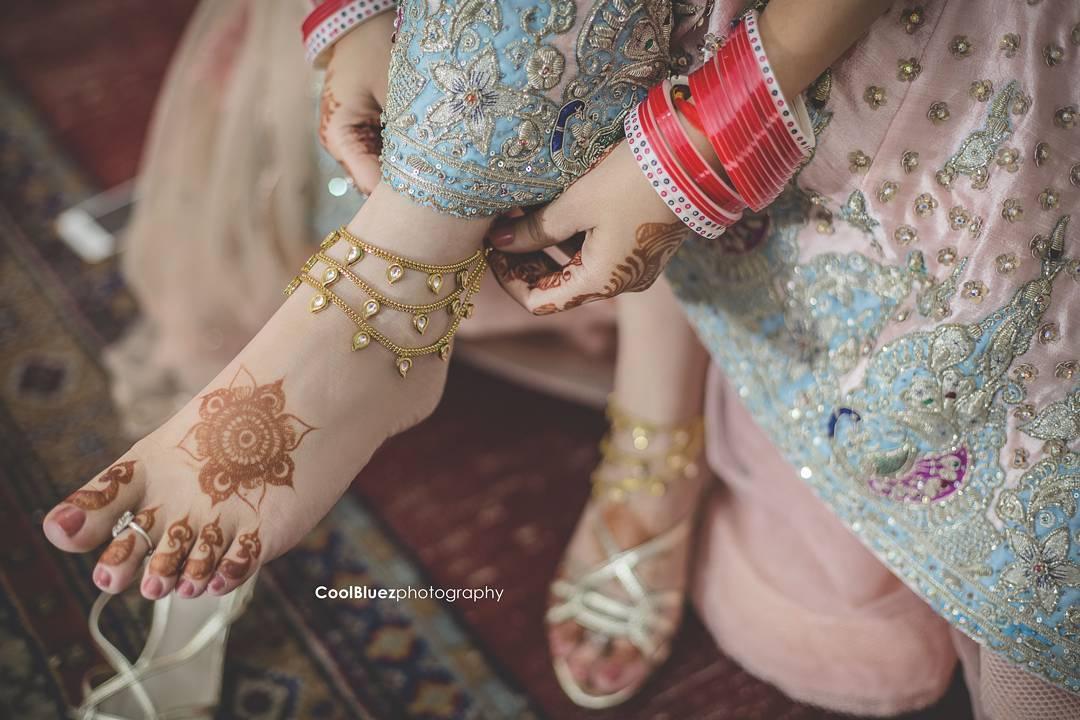 Want to stay away from matching finger rings? Pick a delicate three-tier Payal like this one to keep your feet from looking bare. Dainty and traditional at the same time, a design like this one is a keeper! You can match your wedding accessories from head-to-toe and make the foot jewellery blend in seamlessly with pieces that have similar accents.
Pairphool with Kundan & Clustered Pearls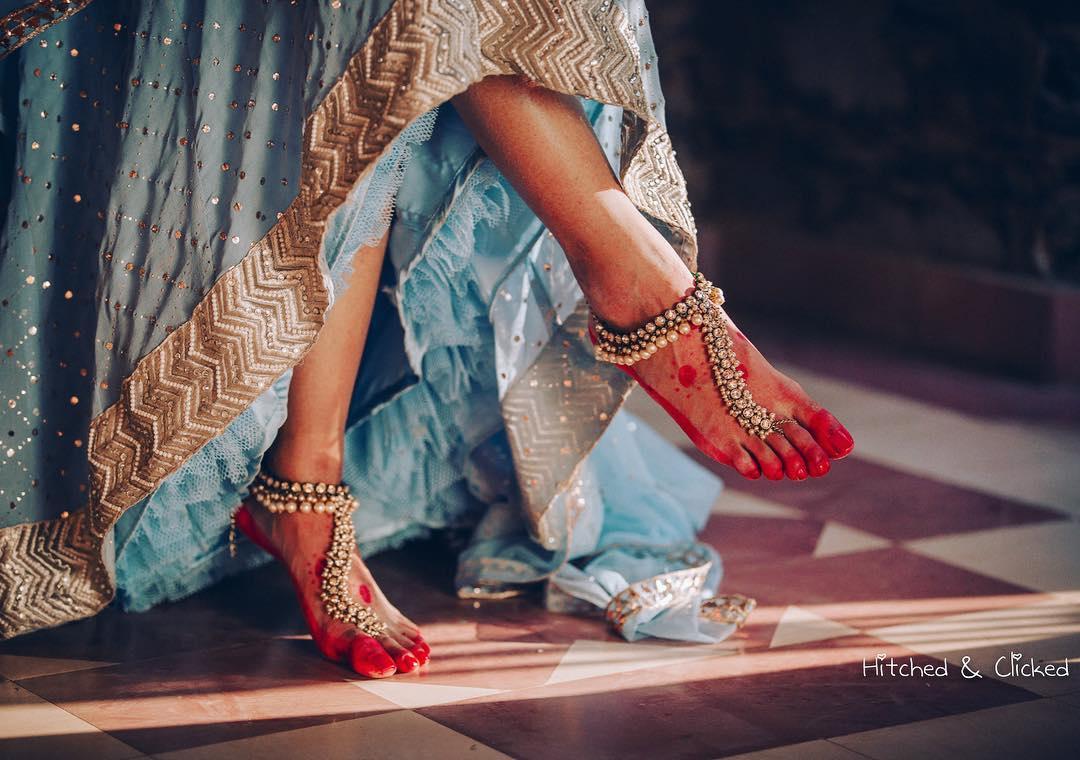 We are totally drooling over this bride's choice of lehenga and foot jewellery. So dreamy, isn't it? Be it the Altaa with dots on either side of the chain, the powder blue lehenga, or the pearl drops, everything looks so perfect together! If you are one of those brides who doesn't want mehndi-laden feet, Altaa is a charmer which looks exceptionally good with foot jewellery like this!
Layered Kundan anklets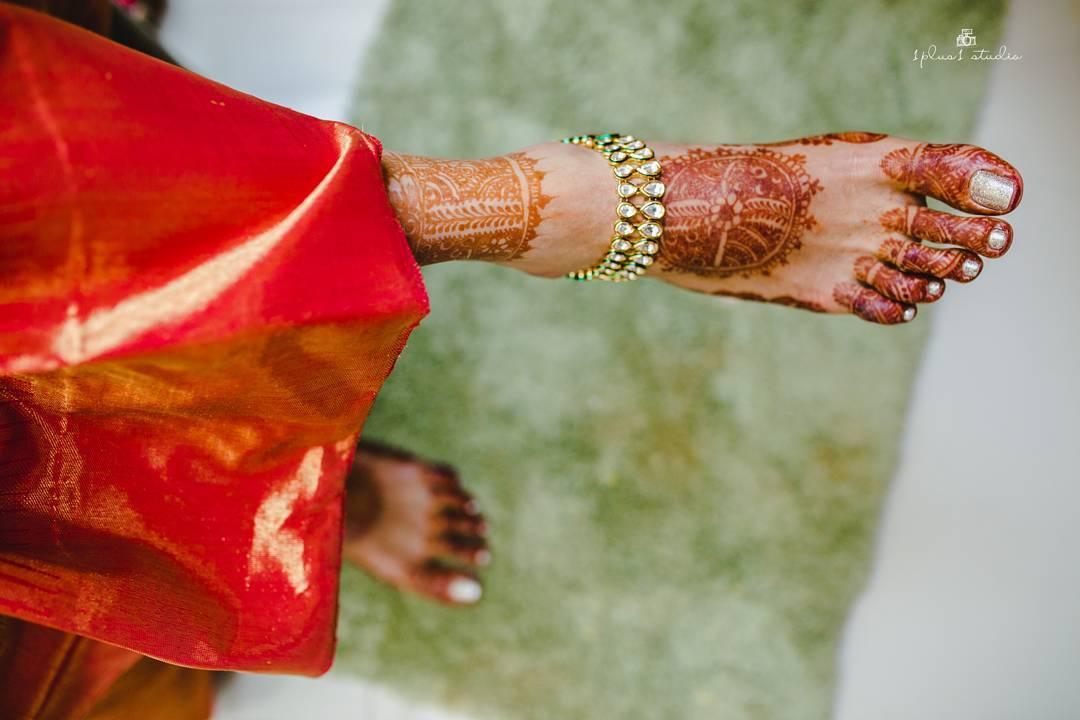 An alternate pick to go with your wedding is a gold-toned anklet with Kundan stones. While real gold accessories for the feet are less preferred in Indian culture, an alternative to that could be gold plated foot jewellery to match with the rest of your wedding jewellery. We love this intricate shoot with the bride's silk saree and Kundan anklets!
Foot jewellery for the brides is an increasingly popular choice for sure. If you still can't make up your mind, think of all the drool-worthy shots you can incorporate while you feel like a princess delicately holding up your lehenga on the D-day! If you choose to adorn your feet with some pretty floral Pairphools or a delicate chain style anklet, this list should make it easier for you to find one.
Which foot jewellery design caught your attention? Share with us in the comments below!