20 Scintillating Kaleerein Designs We Loved!
Here are 20 Kaleerein designs that will definately allure you to get married soon! Take a look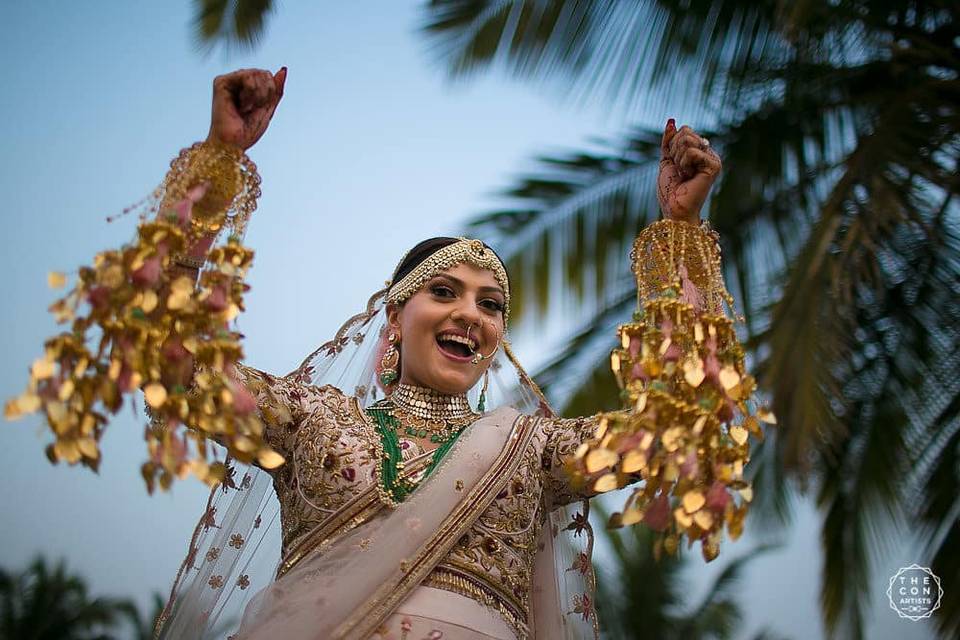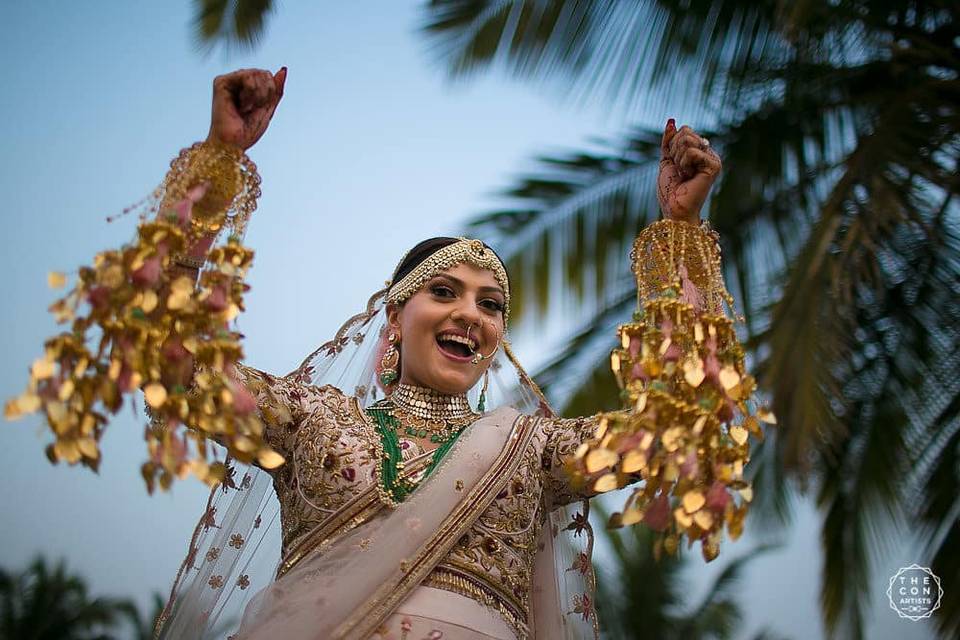 Image Credits - The Con Artist
Usually kaleerein designs are traditional in nature but nowadays these kaleerein designs are getting customized as per the taste of Indian women. Yes, these days brides go for personalized kaleerein, floral kaleerein, pearly kaleerein etc. They opt for something that matches with their whims and fancies. Thereby, considering the taste of the modern brides - here we have cherry picked best designs for the brides-to-be.
Notch up your bridal game with these 20 stunning kaleerein designs we've listed below for you. Yes, here are some refreshing patterns and unique designs, from big bells to quirky personalization, there is something for every kind of bride. Whether you want real flowers or majestic - find the ones that are perfect for you. Read on to find out more:
Quirky Kaleeras with Oversized Bells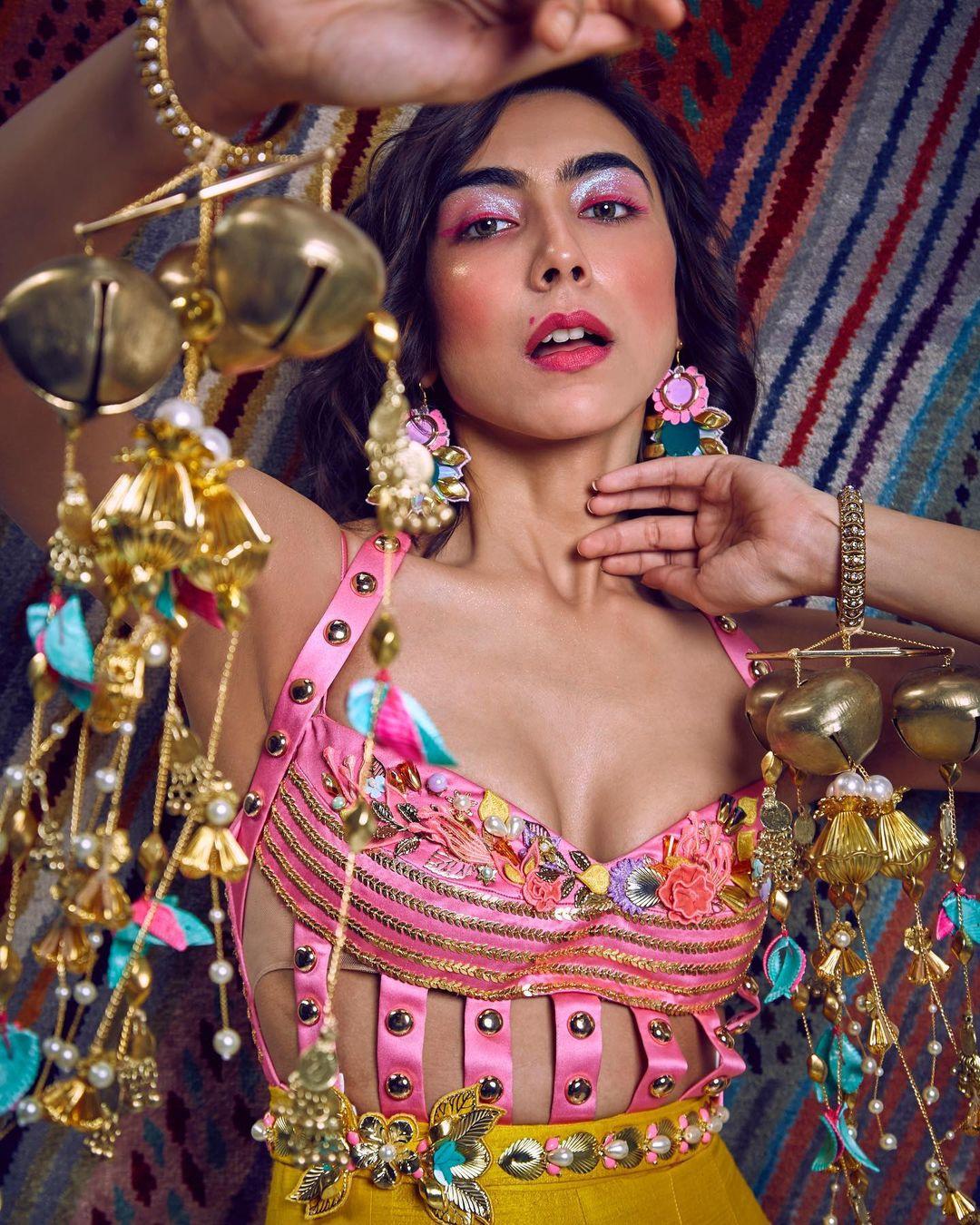 Image Credits- Papa Don't Preach.
Gone are the days when women went for only traditional designs that matched well with their outfits. Now, experimental and trendsetting brides slay their wedding looks with something that is edgy and different. Just like these quirky kaleerein with the oversized balls.
Inspired by Nature and Wildlife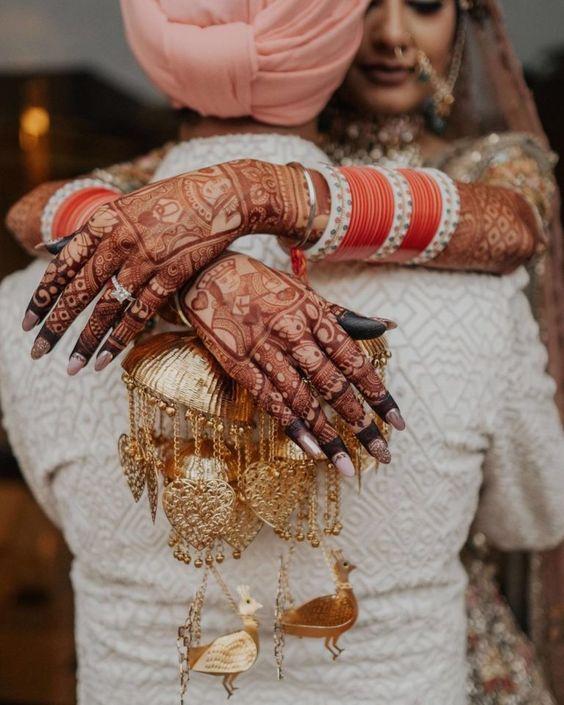 Image Credits - Pinterest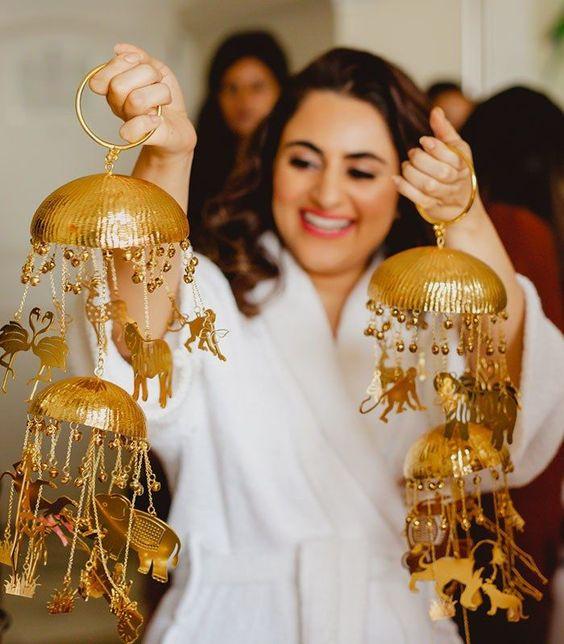 Image Credits - Pinterest
Who doesn't love nature, wildlife and other beautiful creations of the universe! These kaleerein with animal designs are something that a cute bride would love! She will definitely not shy away to flaunt her cuteness with these wildlife inspired kaleerein. Here we have peacock, lions, swans, lions and what not! Aren't these kaleerein adorable?
Fresh Flowers Kaleerein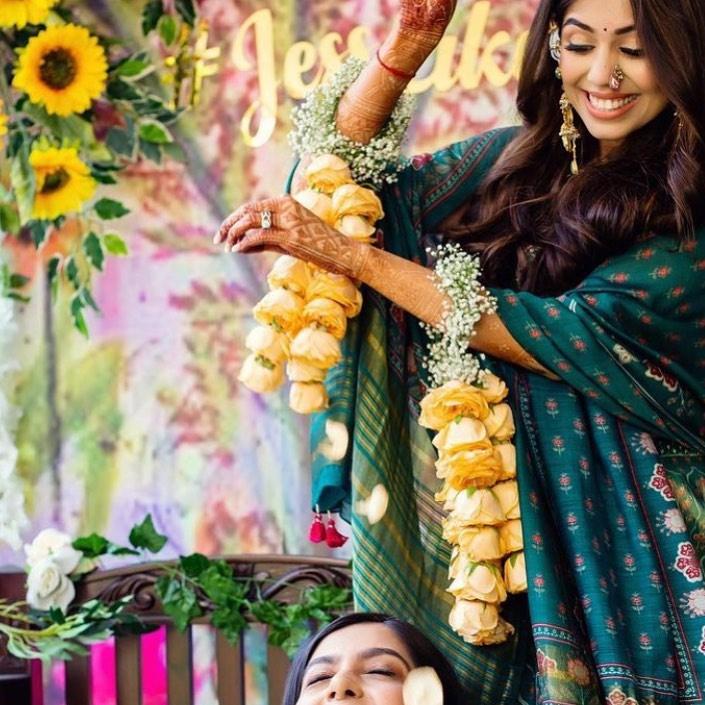 Image Credits - Regal by Diksha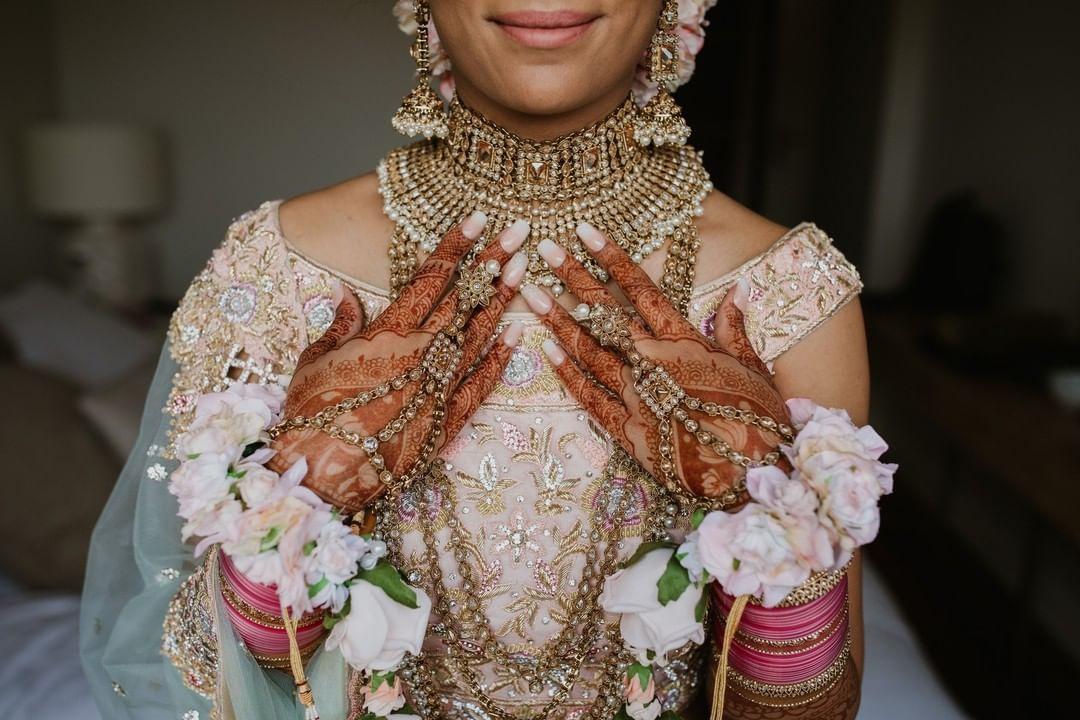 Image Credits -Blooms by Vanita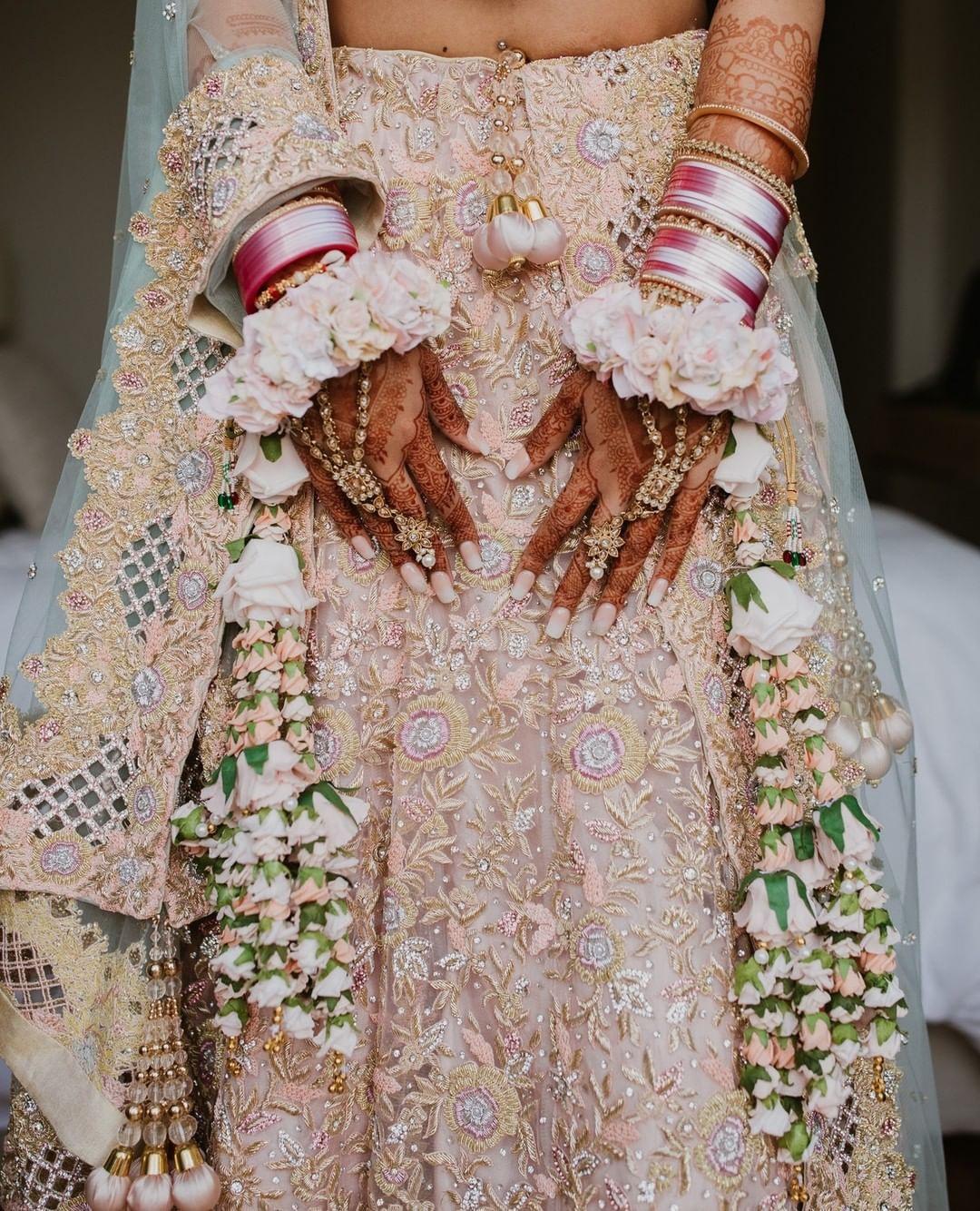 Image Credits -Blooms by Vanita
There is nothing like fragrance of fresh flowers! Yes, there is nothing like kaleerein made from fresh flowers as it is aromatic and beautiful! You can DIY these kaleerein for your friends, sisters with some fresh roses, hibiscus and sunflowers. They're fresh, smell great, and top quality. ⁠ And you don't have to worry about them wilting through the day!⁠
Royal Kaleerein Adorned by Celebs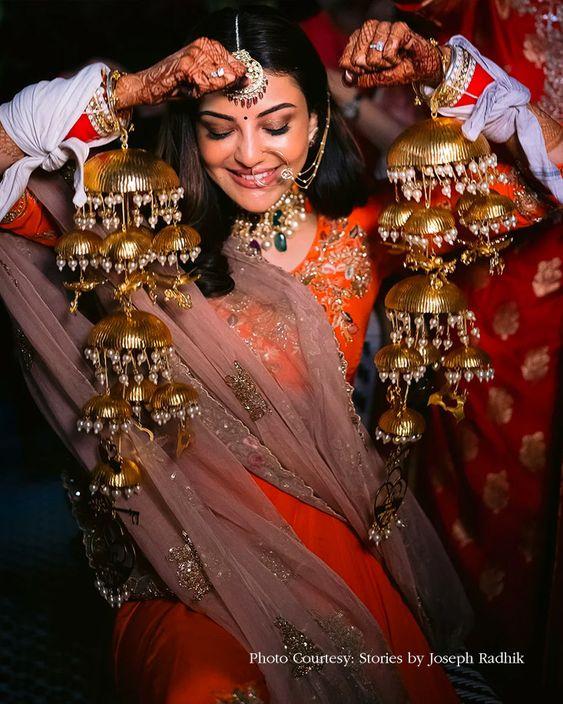 Image Credits - Stories by Joseph Radhik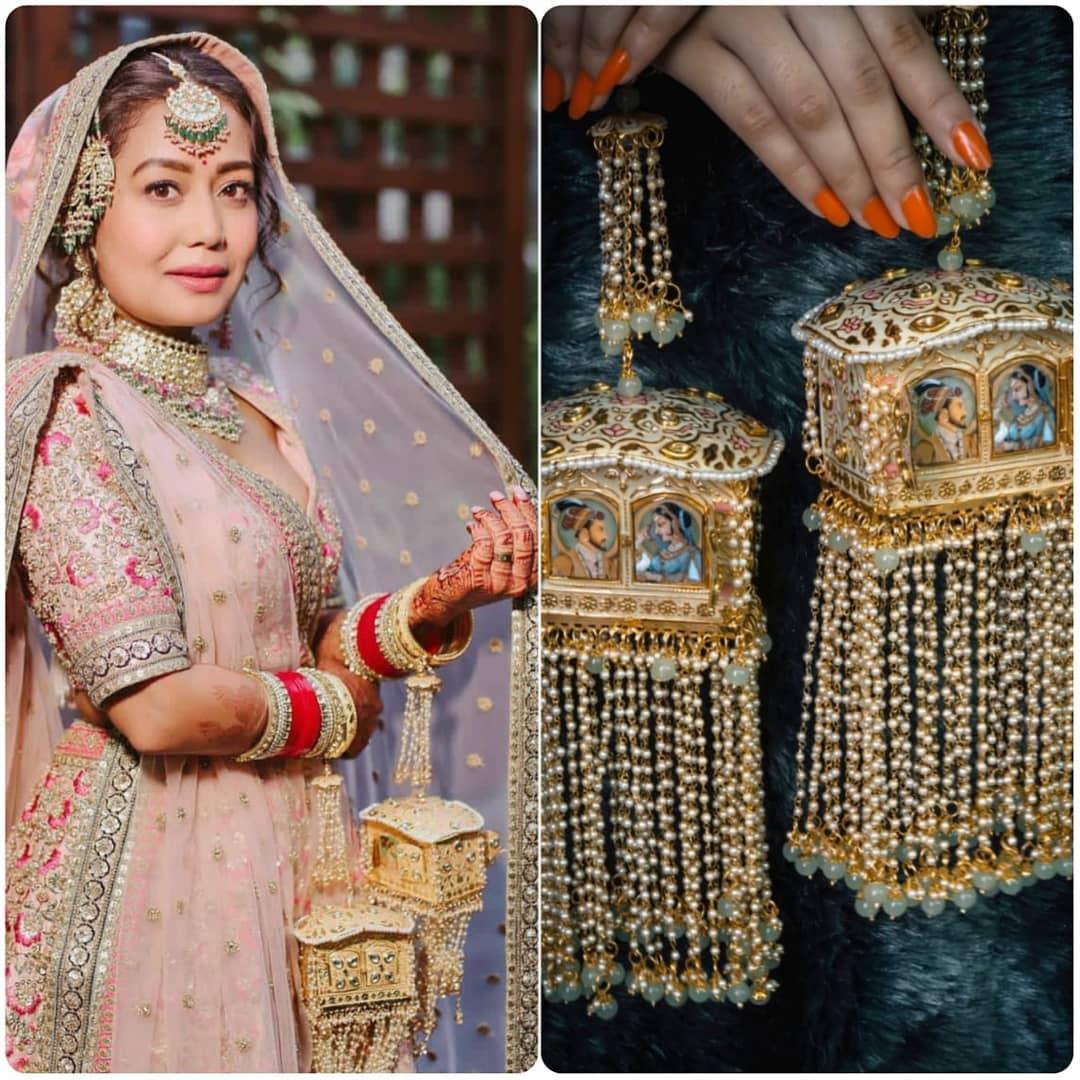 Image Credits - Pinterest
You all know that pandemic didn't stop celebs to postpone their love. In 2020, we saw these celeb brides alluring the fashion police with their trendsetting style statement. Similarly, whilst picking kaleerein celebs didn't leave any stoned unturned. Here Kajal Aggarwal is in her royal choice of Kaleerein and Neha Kakkar is in majestic kaleerein. These kaleerein are definitely gracing their stunning demeanor like anything.
Ghunguru and Floral Kaleerein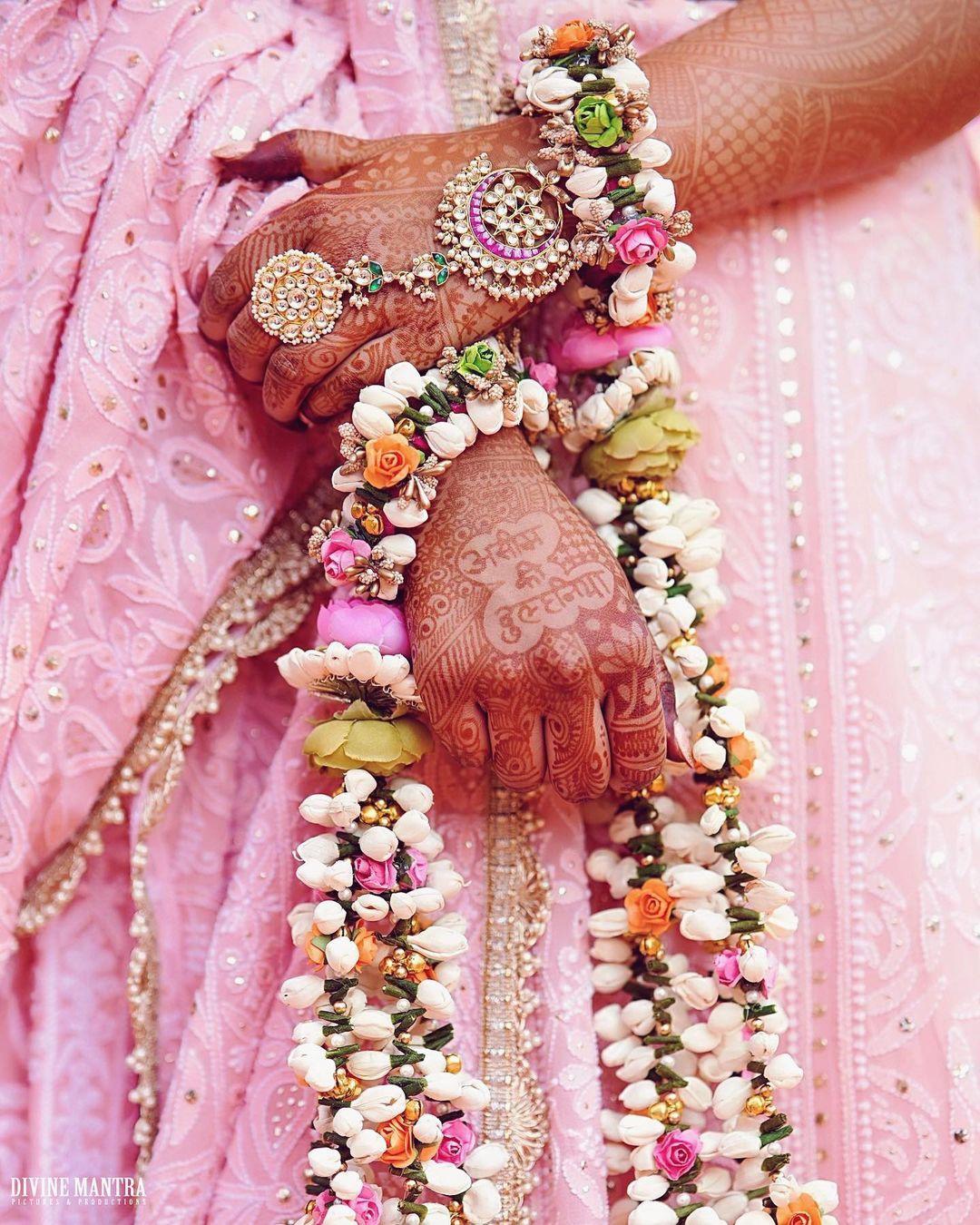 Image Credits - Divine Mantra
Setting serious kaleerin inspirations for all the brides-to-be, this design is definitely enticing. This floral design is juxtaposed with ghungroo and green leaves. It is best for the brides who love elegance and light shades. You'll be mesmerized by these exquisite, hand curated kaleere adorned with dainty pearls and tiny ghunghroos; a twist of glamour to the plain design.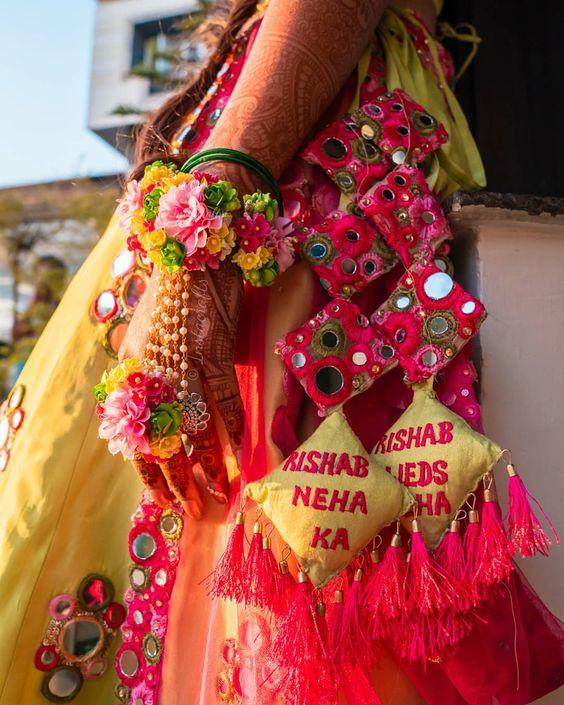 Image Credits - Pinterest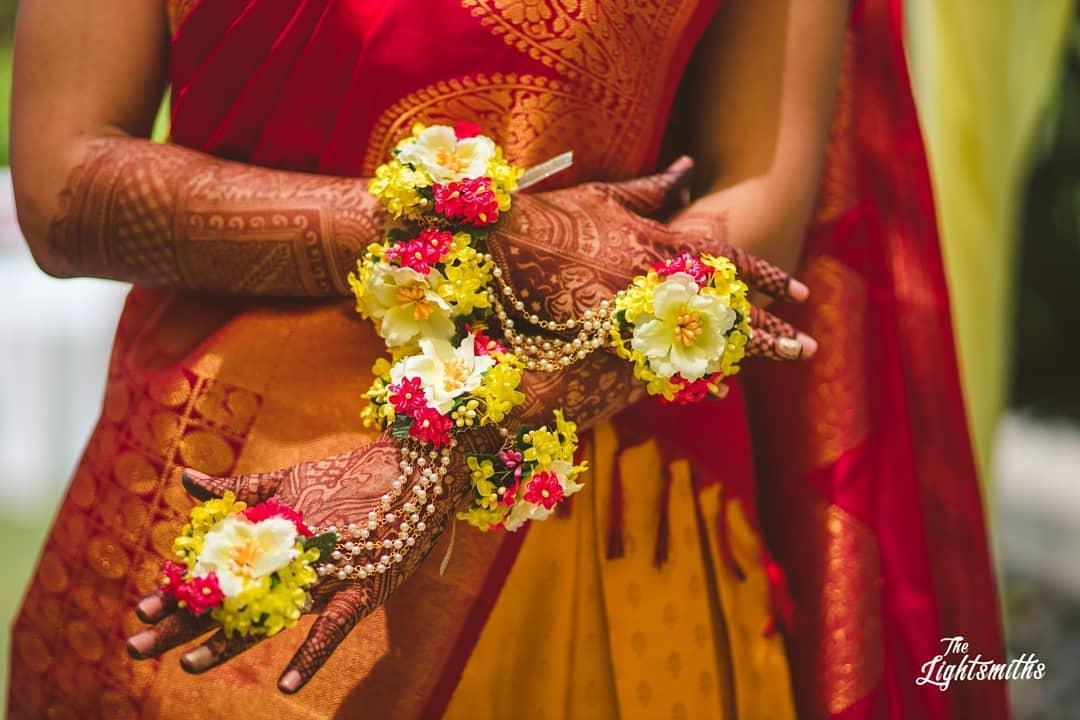 Image Credits - The Lightsmiths
If you love adorning flowers then these Kaleerin designs are definitely for you. Rest, if you have planned a floral beach pre-wedding party, then these designs are legit. Adorn these beauties with a floral lehenga to rock the entire look!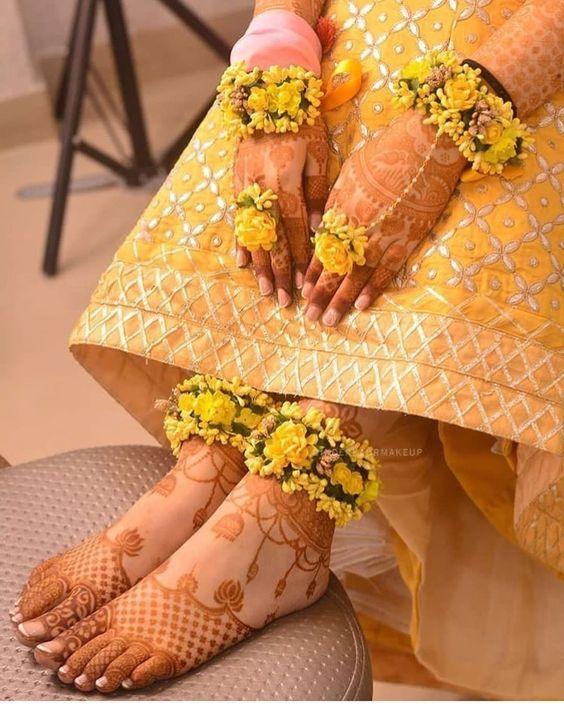 Image Credits - Pinterest
Personalized Kaleerien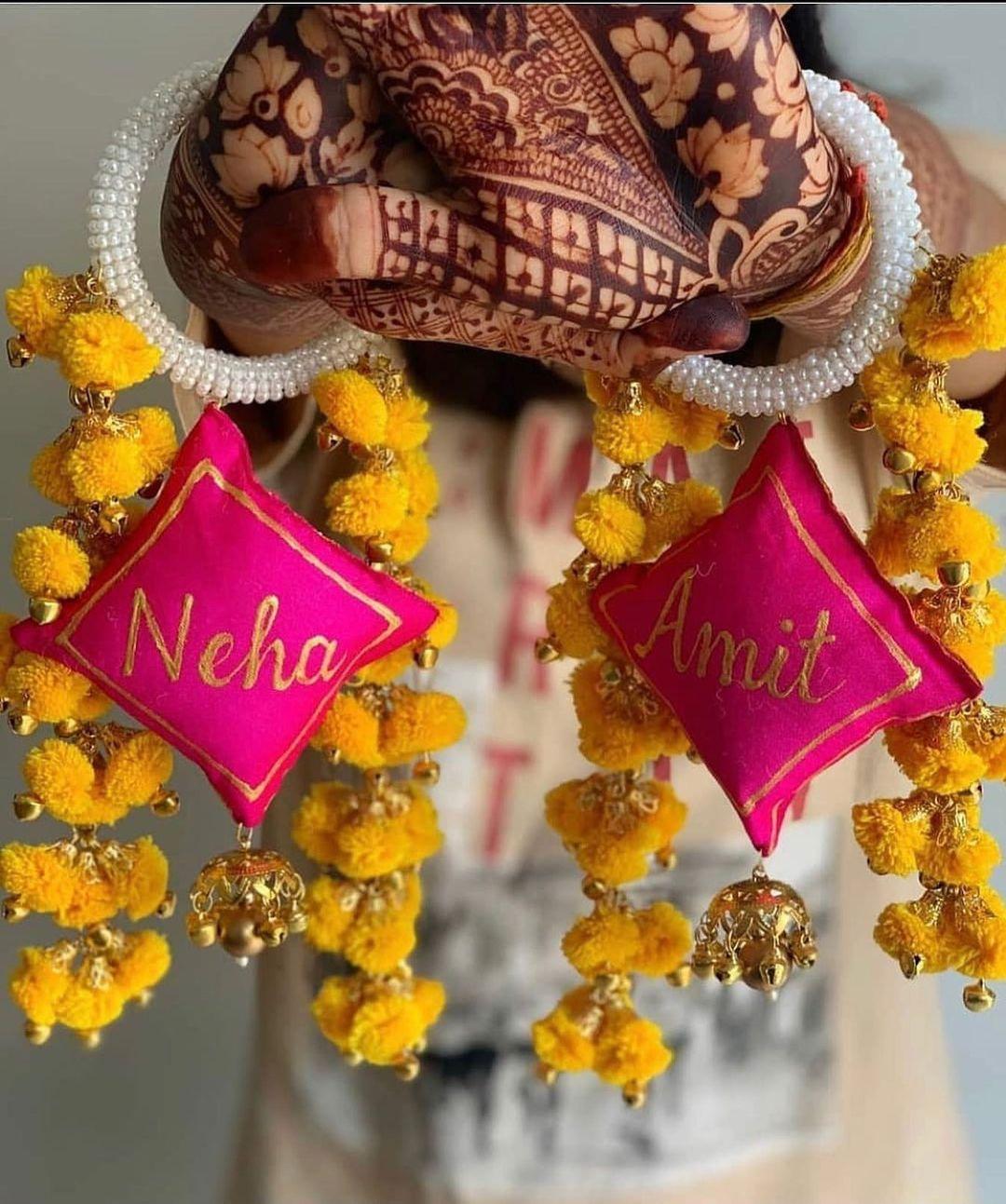 Image Credits - Regal by Diksha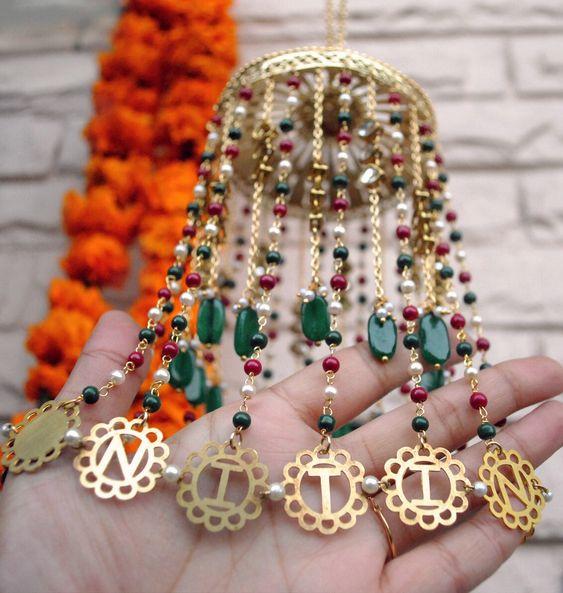 Image Credits - Pinterest
Adding touch of personalization always adds warmth and love. Further, this makes you break the conventions in an amazing way! You can further customize it with your kind of stones and chains. Isn't it quirky and new? We can see millennials loving it like anything!
Jhumki Kaleerein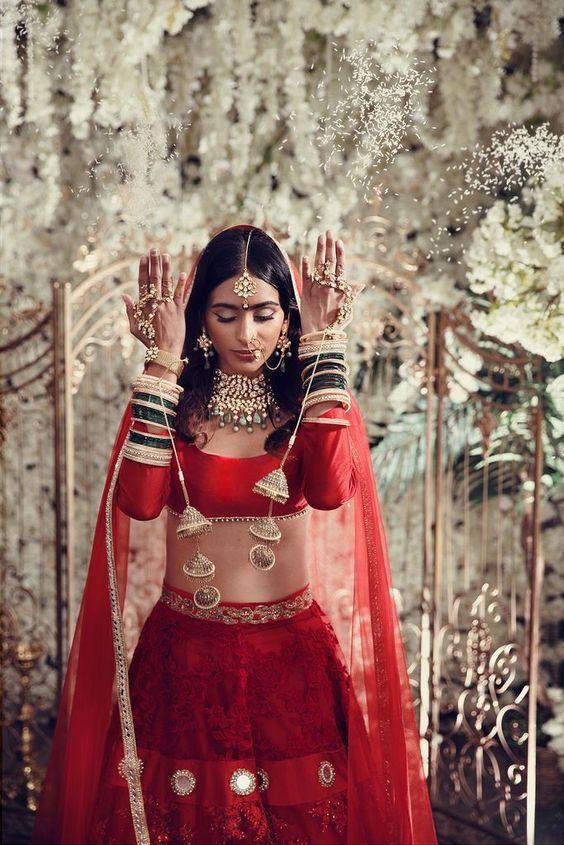 Image Credits - Pinterest
If you are conventional bride who would like to stick to the Indian norms but with a classy twist then these kaleerin are definitely for you. Classy, chic yet traditional and much more! We all love contemporary designs but there's a reason tradition is always close to our hearts. These pieces in traditional are totally on the radar. Dainty, glamorous and exquisitve, these kaleerein exudes the traditional glamor. We are in awe with these! Are you?
Majestic Glory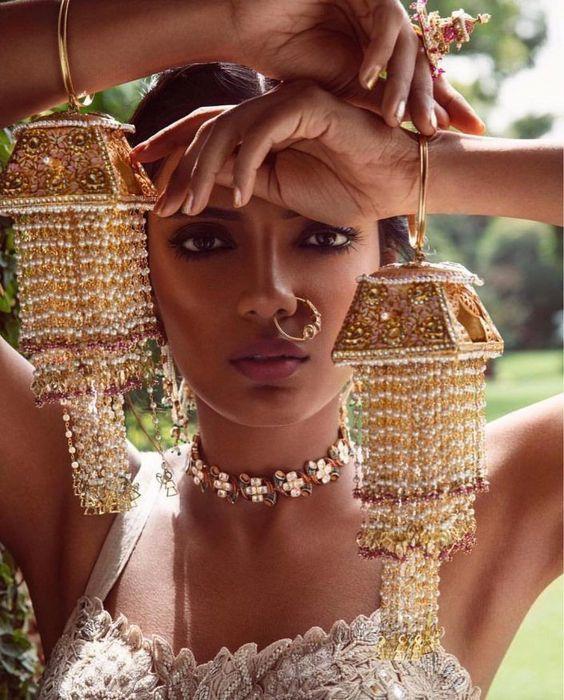 Image Credits - Pinterest
If you love to drench in the royal shades of fashion then these kaleerein are perfect fit for you! Royal yet classy, big yet beautiful and traditional yet edgy! We are head-in-heals over it! Are you?
Long Kaleerein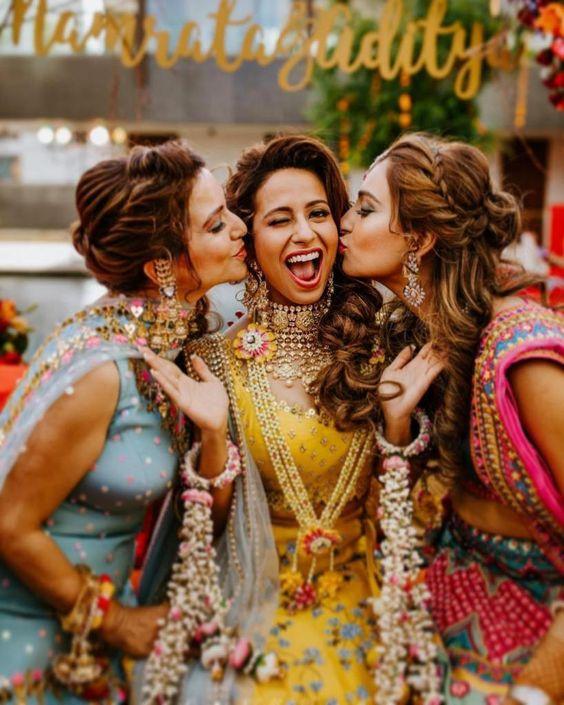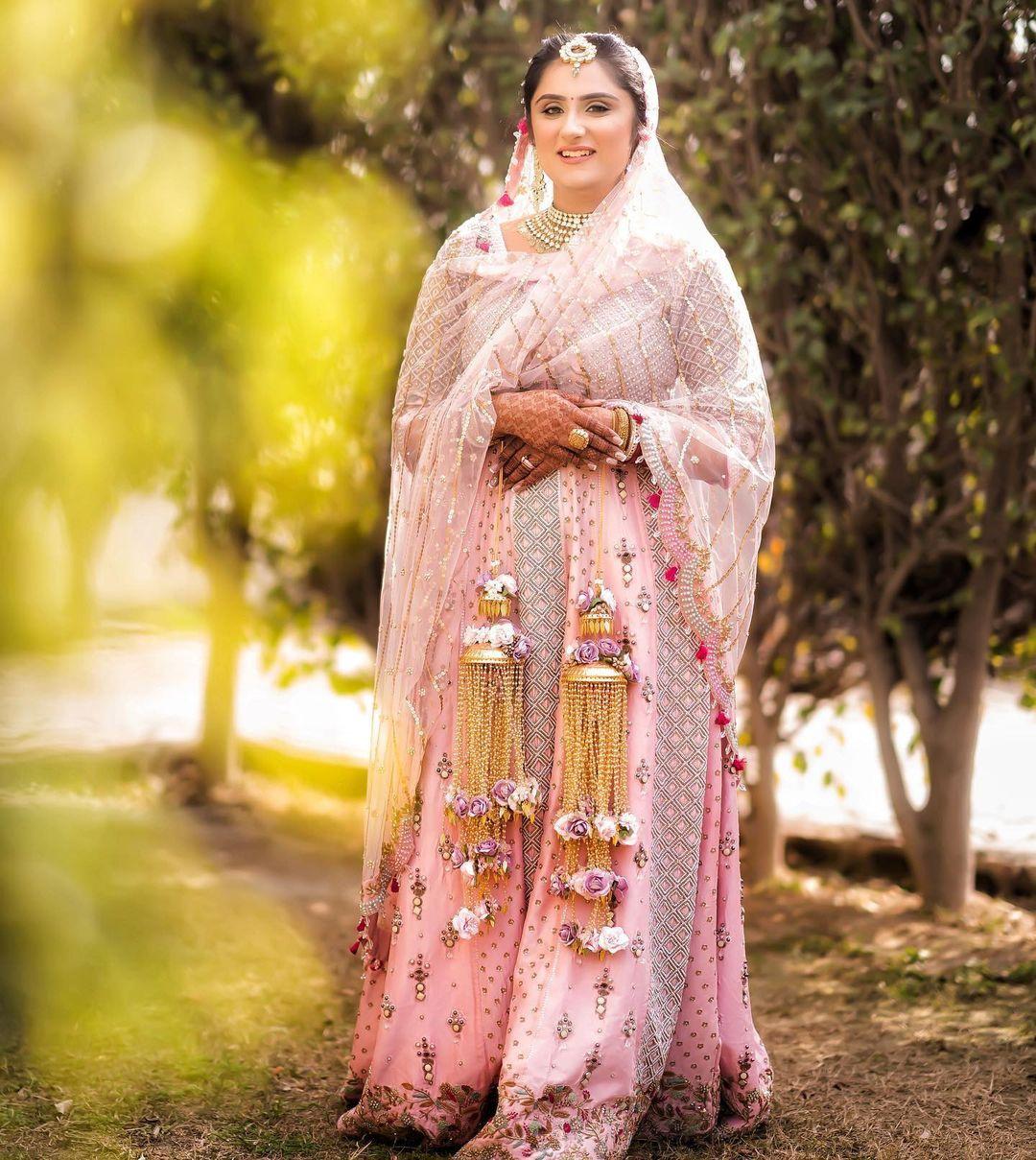 Image Credits - Plush Affairs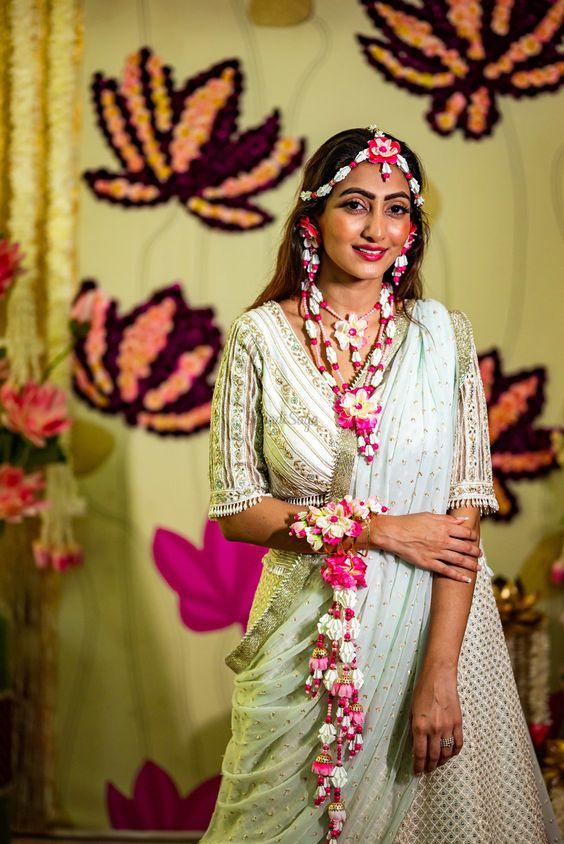 Image Credits - Pinterest
Some brides fancy to have long kaleerein as they envision that the elongated designs will enhance their demeanor superbly. See these brides who are carrying these beauties so gracefully! Aren't these so perfect!
For more styling tips you can download our app where are experts will help you to make your wedding planning easy! Also, let us know the favorite design out of all!