Pick Your Wedding Car for Hire to Make the Statement Entry on Your D-day and Let the Crowds Remember
A cool carriage or a swanky motorcycle; a royal elephant or a super elegant Limo...what's your ride going to be? Know all about your vehicle options and choose a Wedding car for hire that goes best with your choice and budget.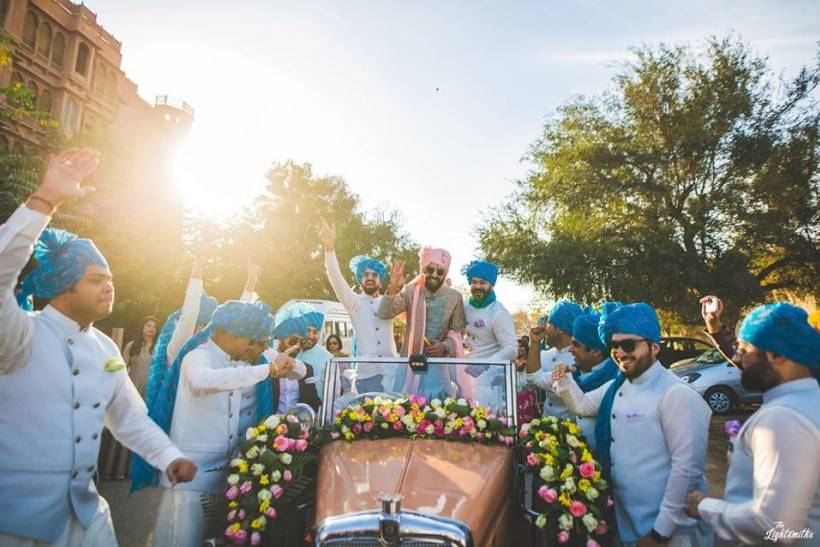 "The cars we drive, say a lot about us"- Alexandra Paul.
Everyone has a different taste in vehicles. So is their choice of a wedding vehicle! Some prefer a grand entry on an elephant while having a royal wedding in Rajasthan. Whereas some just love to steal the show by exiting on a motorbike after getting married! For millennial couples, the choices for wedding transportation are quite diverse. So if you're wondering what to choose as your wedding card for hire, your search ends here! We have listed a couple of happening wedding vehicles that are used across the country.
We have often cheered out loud till our throats get sore when the bride makes an unforgettable entry to the wedding mandap, be it her phoolon ki chaadar or be it in a convertible looking rad, but this time let us hoot for the groom's entry and their impeccable taste of the wheels that have carried them to the stage of the best days of their lives.
Read on and choose your preferred ride!
1. The Classic Mare and Carriage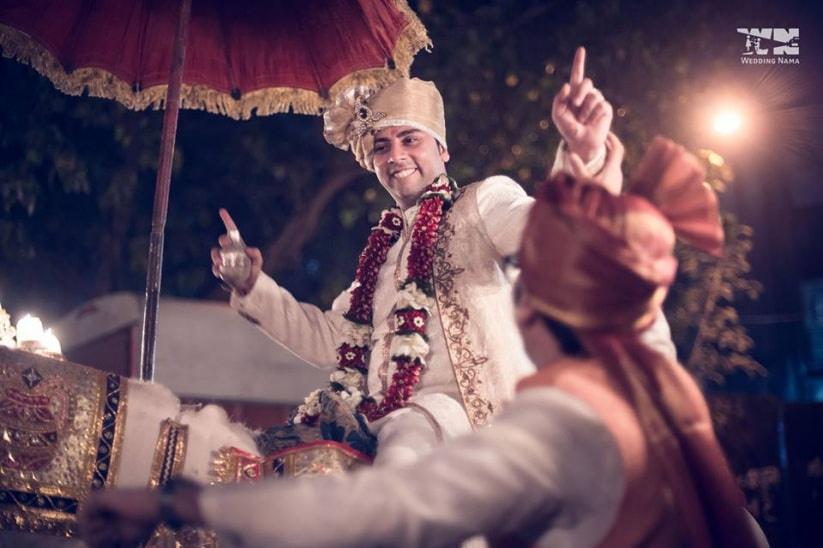 How can anyone possibly visualise an Indian wedding without a huge Barat dancing to the Dhol beats around the groom sitting on a Ghodi? It's a classic groom entry style that's here to stay! If you too think the classic buggy or a chariot has its own charm, that's exactly what you should choose as your wedding car for hire! It's super fun, affordable and gets never old! Ask your buggywala or local music Band for the chariot decorations which they usually include in the package. You can check the vendors who provide you with the conventional band baja for the baraat to get the right background score among the music vendors.
Whom to call: Sher Singh Band & Ghori Wala, A One Ghoriwala, Anwar Ghori Baggiwale
Approximate price: ₹10000/- onwards.
2. Be a Roadster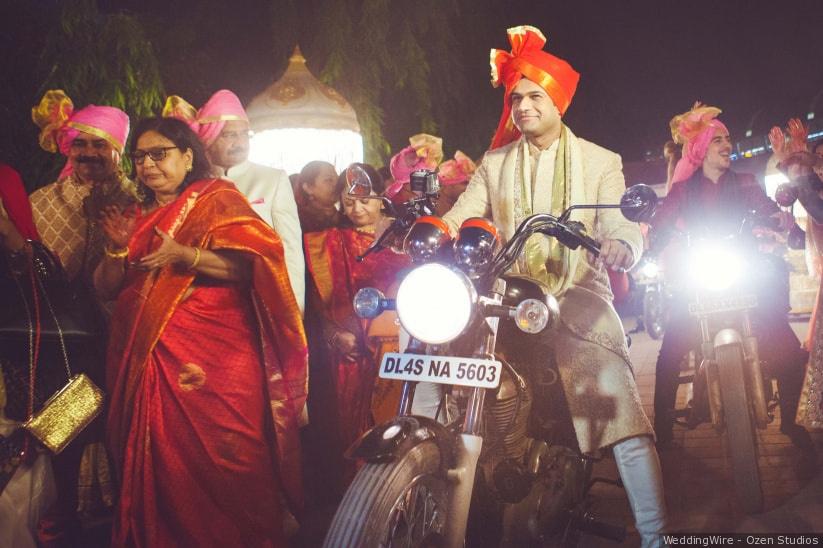 Are you the kind of a couple who prefers swag over conventions? You don't need a wedding car for hire...you need a road chopper! Grab those eyeballs by replacing the Doli with a Royal Enfield or a Harley Davidson for your bridal entry! Or, once you've taken your vows in your church wedding, simply vroom off to your honeymoon in a motorbike! Imagine how sexy would that be! If you're the groom, you can hire motorcycles for yourself and the groomsmen and enter the wedding venue as a big gang of roadsters. You can ask your wedding planner for such special entry options in case you don't find direct contacts. With the sherwani and your handsome squad looking dapper as ever, steal the show with a roaring entry to take your bride away in style.
A few names: VK Bikes, Vision Vivah
Approximate price: ₹5000/- onwards for just bike rent. ₹500000/- for a wedding planner.
3. Go Vintage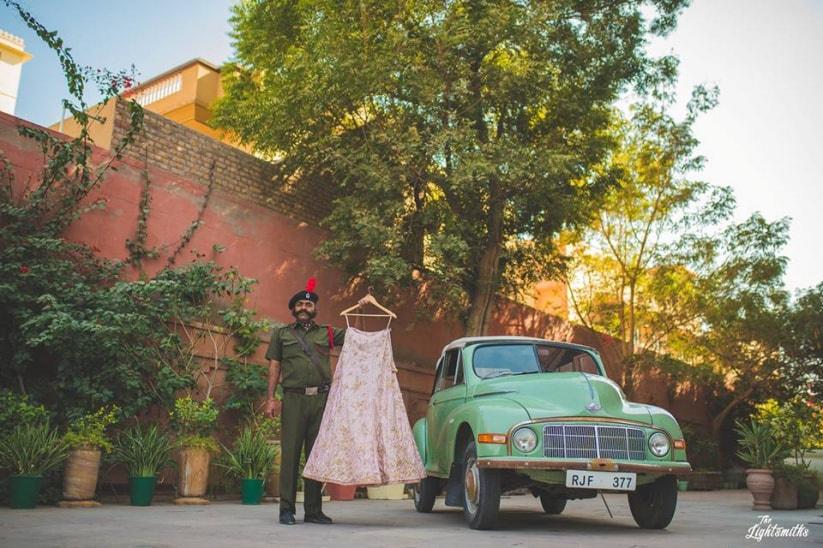 Now you have an elegant wedding theme with chandeliers, white and pastel floral arrangements, rose champagne and a glorious cake...What's the next thing that comes to your mind? A fine vintage car waiting to pick you up! The great news is, you can get a vintage Beetle or a Rolls Royce or maybe a 1931 Chrysler as your wedding car for hire! If you've decided to have a vintage themed wedding, it should be a complete package of all the vintage elements! Give your guests something to sing praises about for the next many years!
A few names: Vintage wedding cars, Classic Chase, Malik Tour and Travel.
Approximate price: ₹20000/- onwards.
4. Hop on the Party Bus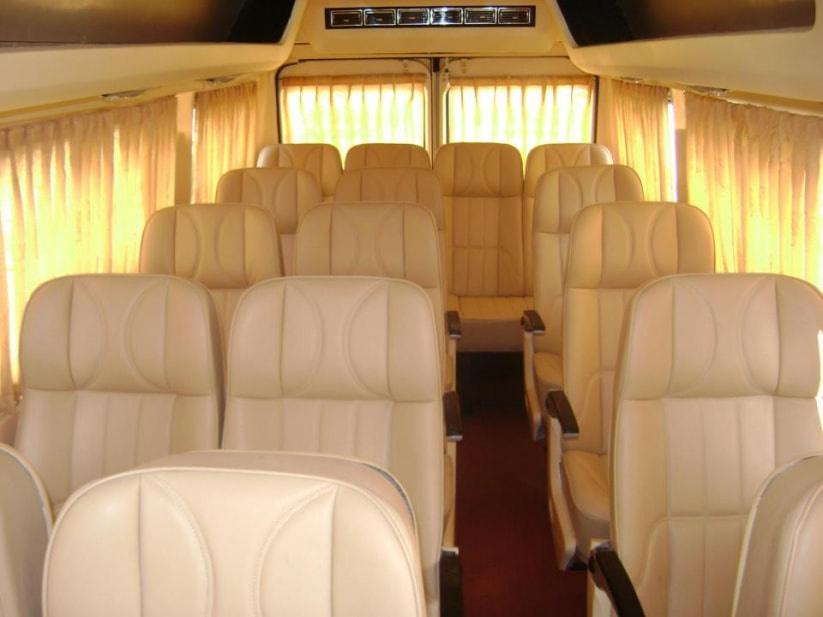 So you are a gang of 100 something Baraati supposed to travel about 500 kilometres to reach your destination wedding venue! Sounds like a grand fun road trip! A huge luxury bus for a huge gang - that should be your choice of wedding car for hire! Play games, sing songs, turn on the party lights and turn your wedding bus into a dance floor! Let your Sangeet party begin a little early! Keep beverages and refreshments stocked up for the guests. The luxury buses will ensure that you do not feel the stress of the journey and at the same time, they will allow the fun to flourish by accommodating all the near and dear ones in one place even before they reach the destination. Your wedding car for hire can also be used to give the guests a tour of the city.
A few names: Anand Travels, Wow Travel experiences, Sri Balaji travel world.
Approximate price: ₹5000/- onwards.
5. Up Up in the Air!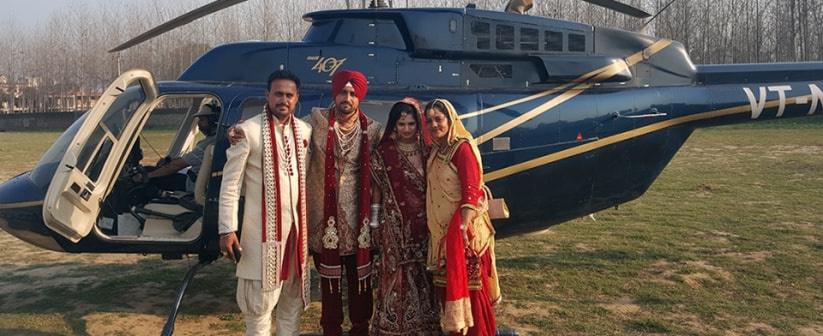 Have you always dreamt of a larger than life wedding with a Bollywood style entry in a helicopter? Tell your photographers to be ready with their cameras for the ultimate wedding shot! Don't just go to the wedding venue...fly in there! You can hire a helicopter or a chartered plane as your 'wedding car' if that's always been your dream! This entry instead of a wedding car for hire is however only feasible for event spaces that are large and widespread like farmhouses or golf-courses and so on.
A few names: Sky Dro India, Charter Plus
Approximate price: ₹1555000/- onwards.
6. Luxury cars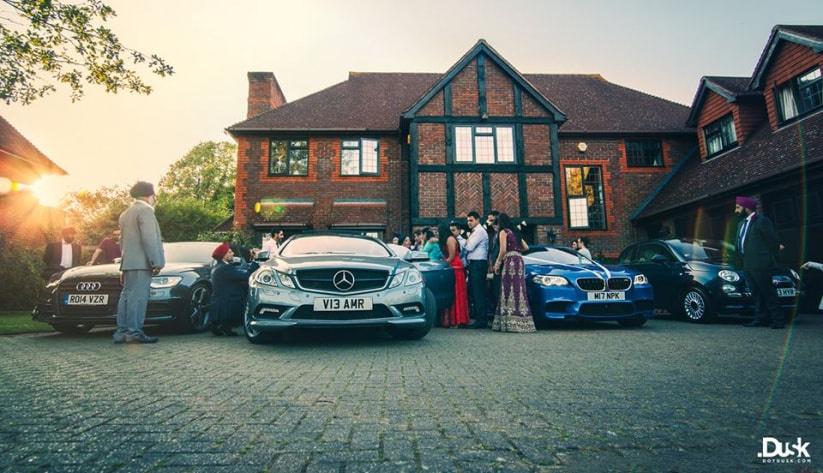 And if you are looking for luxury with subtlety, you can get a chic sedan, Limo or a convertible as your wedding car for hire. Choose an intense black or a classy white chauffeur-driven premium luxury car for yourself and your guests.
A few names: Aircom Travels, Azad Luxury wedding cars, Eco Rent a Car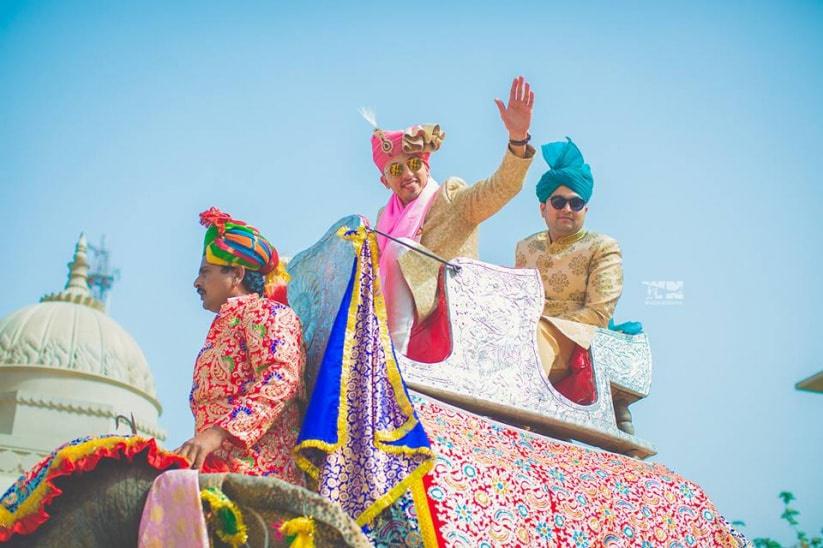 Other than these, for a wedding car for hire, hiring an auto-rickshaw, bicycle, truck, animal carts like camel, elephants or horses are also quite trendy among couples these days. Make a Desi entry in a bullock cart or drive a rickshaw to the venue. Go as creative and funky as you want while choosing your wedding car for hire. Get some ideas on how to rent your vehicle without any hassle and read about some cute car decoration ideas.
Do you have some fun and quirky wedding car for hire ideas? Share them with us in the comment section.