These 9 Trending Hairstyles Are a Must-try for Your Big Day!
Win your guests over with these modern-chic trending hairstyles that are sure to be a big hit at the wedding party!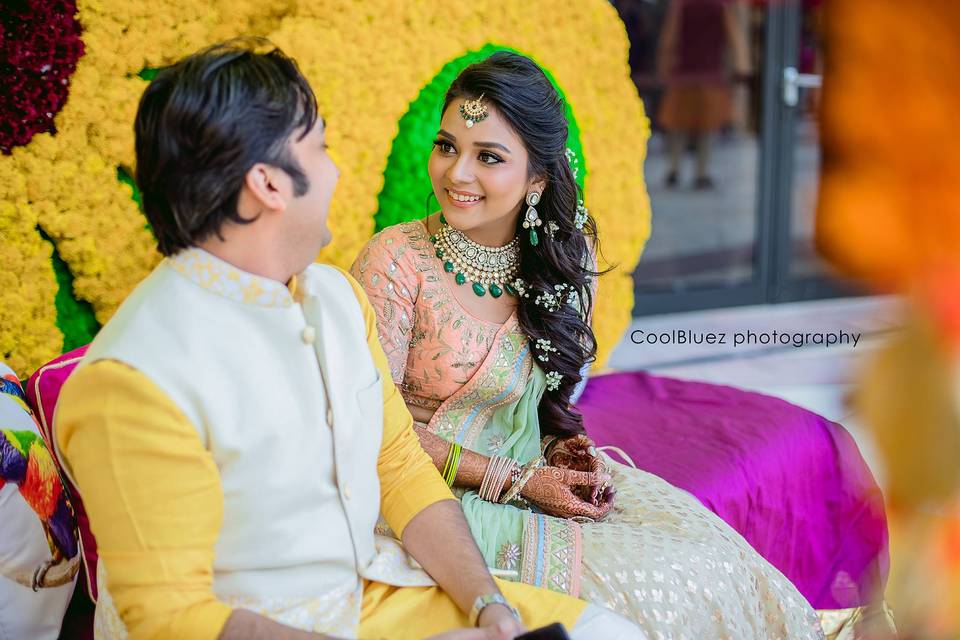 When it comes to the perfect wedding, we're suckers for a unique venue and aesthetic decoration, but it's always the beautiful bride that catches our eye. Adorned in her stunning bridal outfit and gorgeous accessories, the bride is a sight for sore eyes. But, there's nothing that adds the finishing touch to the perfect look like a pretty hairstyle.
From flower buns to ponytails, there is a myriad of hairstyles that brides can choose to rock when they say 'I do.' If you're stuck deciding between long tresses or a hair bun, we have a feeling these trending hairstyles will help you make the final decision.
These looks are perfect for any season!
1. Flower bun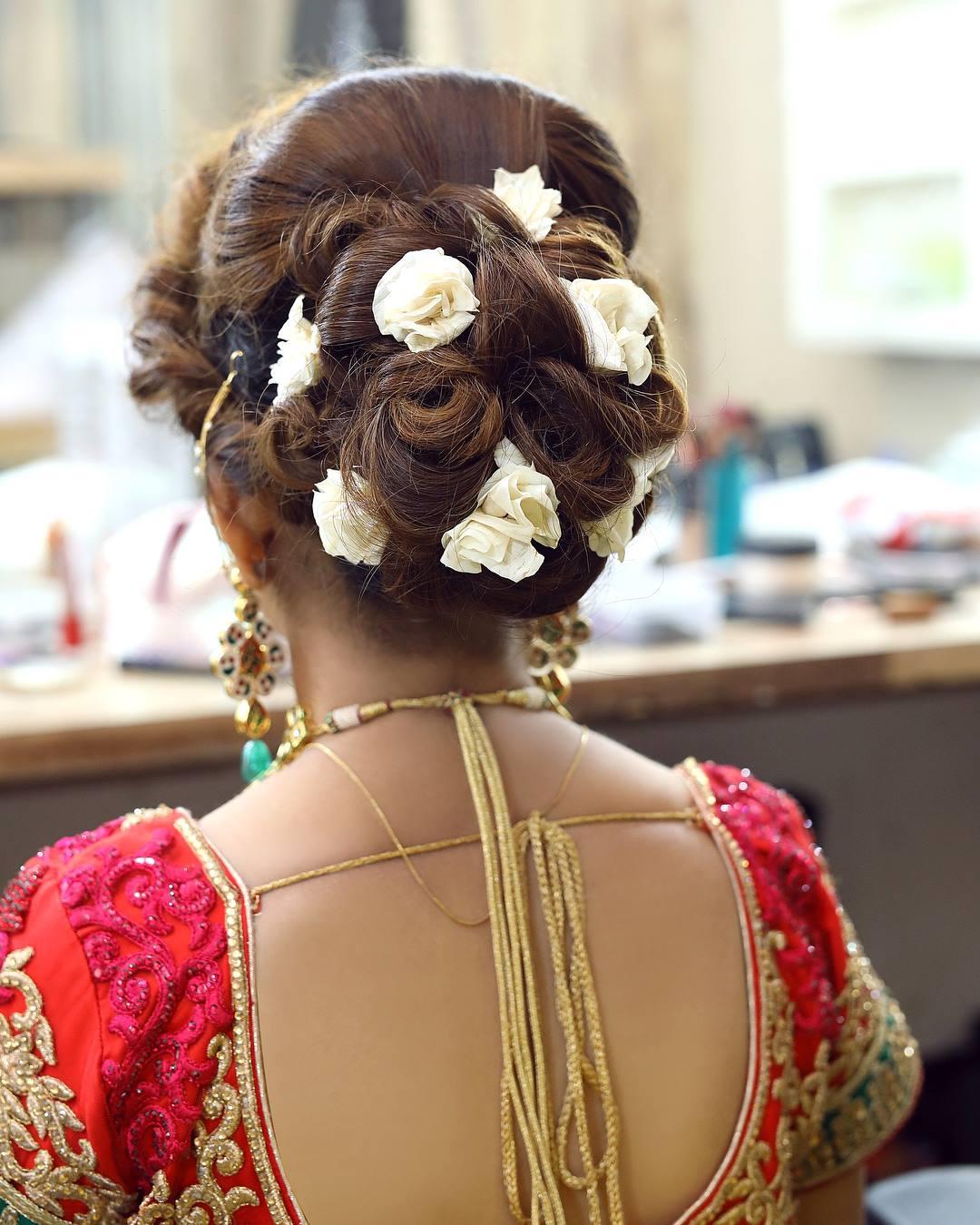 For a swoon-worthy up-do, a beautiful hair bun with tousled curls and floral embellishments can give your hair some romantic vibes. This beautiful up-do has twisted locks pinned to the hair to form a bun. It is embedded with tiny white flowers for a touch of glamour. Trending hairstyles like this one can keep your look sophisticated and simple.
2. Floral braids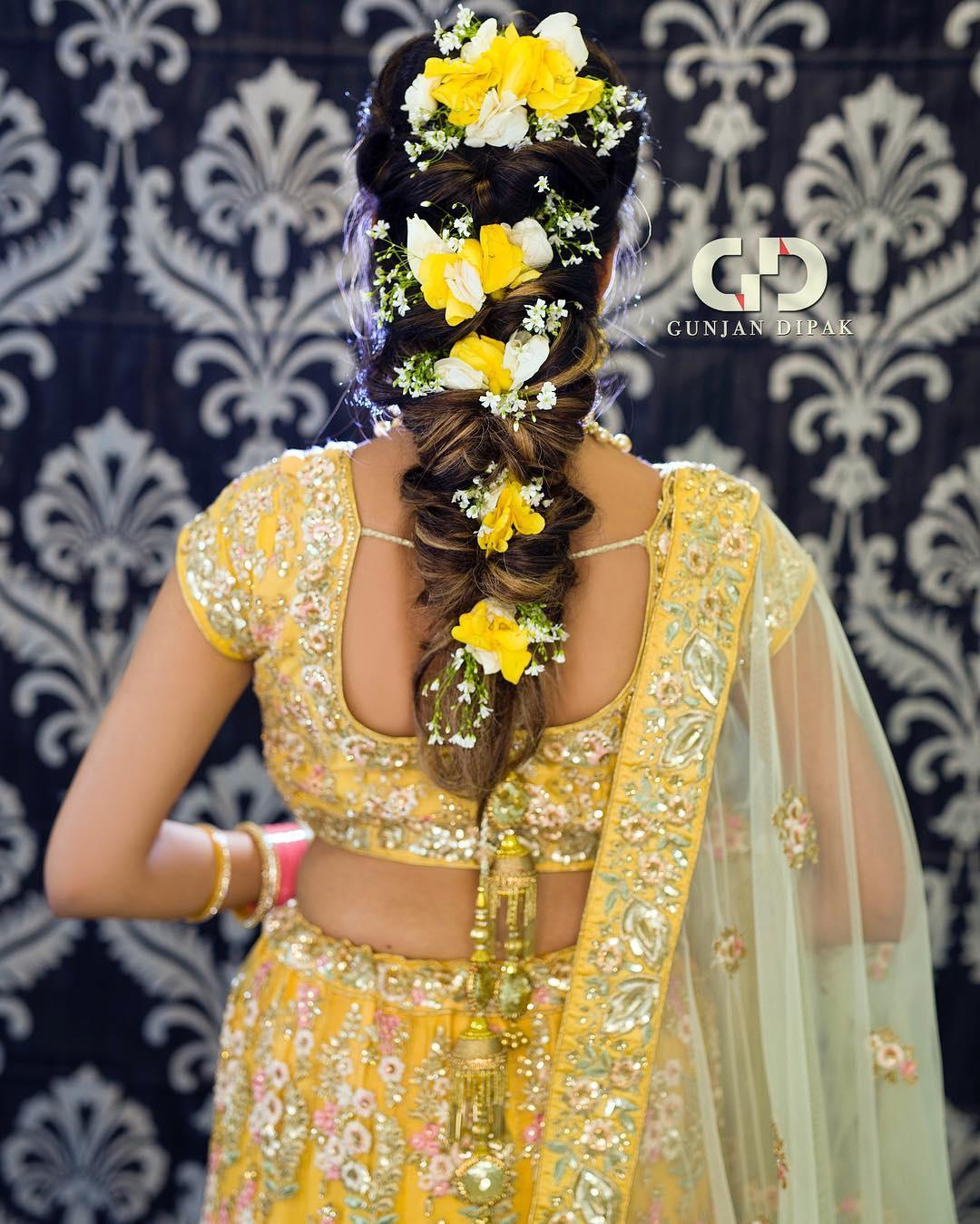 Braids have become increasingly popular among brides this year and we're totally for this look! You can style your braid to match your unique personality, be it modern and romantic, minimalist or chic. This hairstyle features a fishtail braid that is gently pulled to give it a soft appeal.
Large yellow flowers are artistically placed across the flow of the braid and elevate this simple bridal look. When adding flowers to your trending hairstyles, you can get creative with the types and colour of the flowers you choose.
This bride is adorned in beautiful yellow flowers accented with small baby's breath flowers for a natural look.
3. Chignon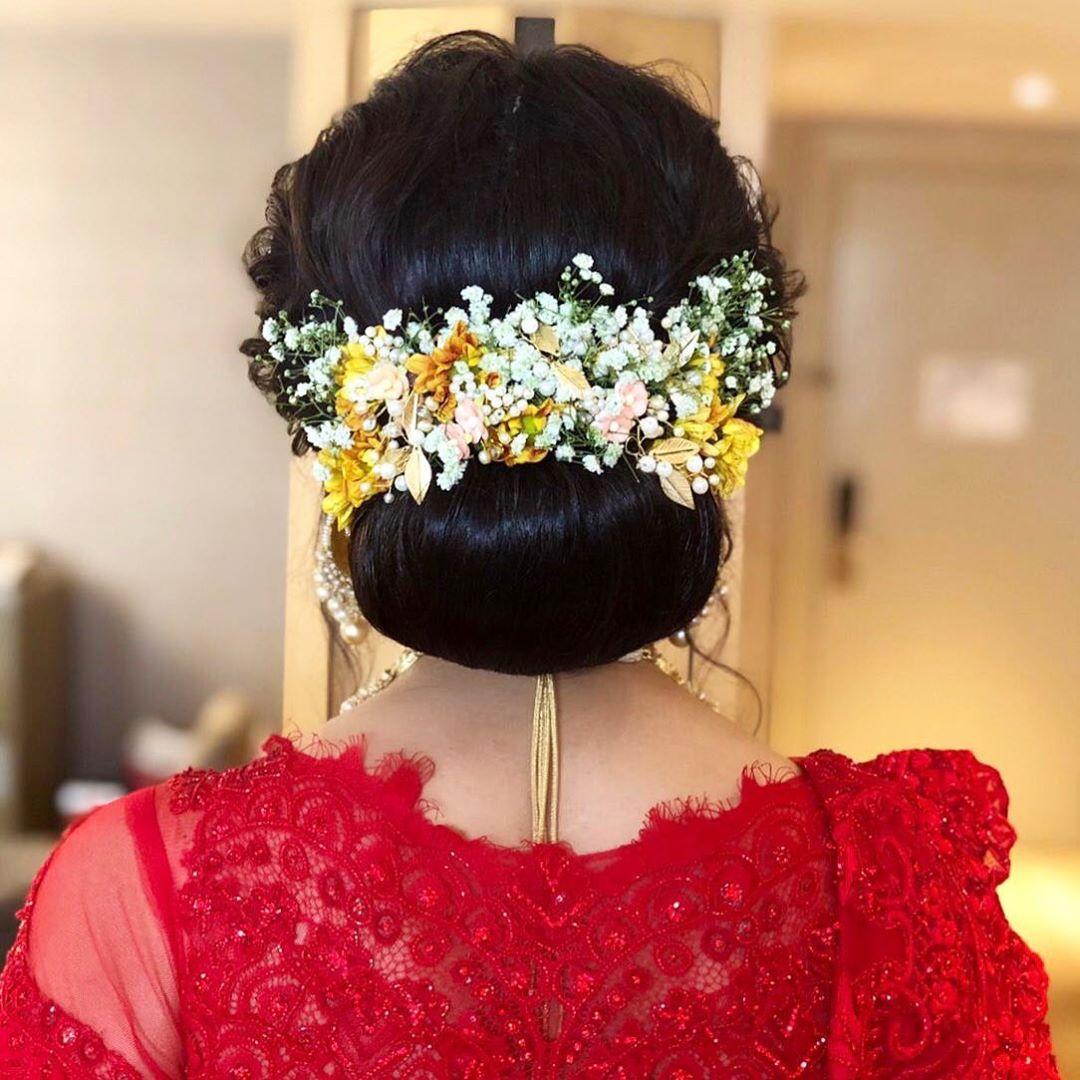 Classic chignons have always been a popular wedding hairstyle among brides for their timeless appeal. The traditional hairstyle can be elevated with stunning accessories like hairpins, barrettes or flowers.
This bride's hairdo incorporates a loose chignon fitted with tight curls and a few strands of hair hang loosely on either side to give it a natural look. The top half of the chignon is accented with small yellow flowers that add a chic vibe to remarkable trending hairstyles like this one.
4. Loose curls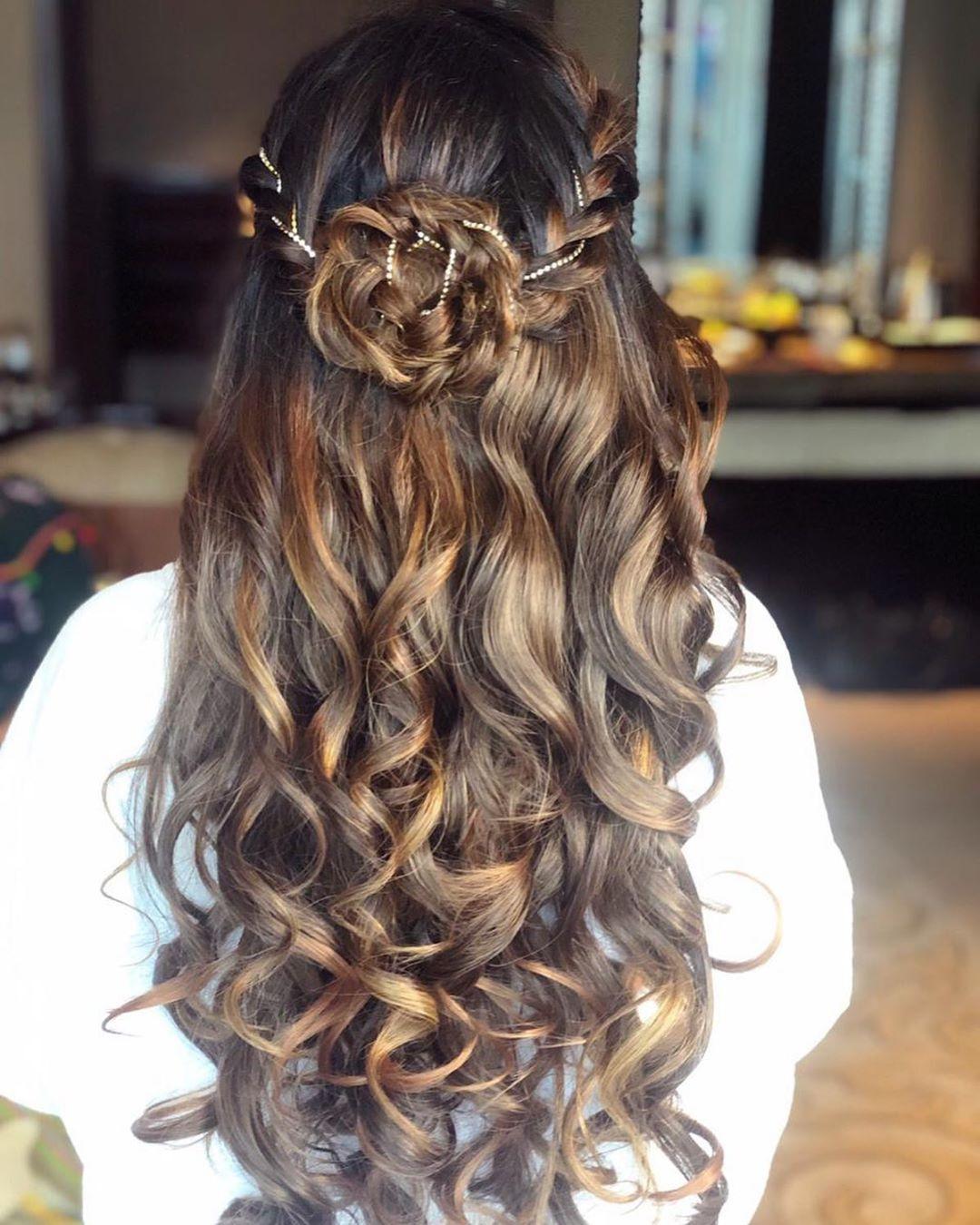 Loose curls are a big trend this year as brides favour a less traditional look for their big day. This bride's hairdo is styled in loose curls that flow down her back. The curls are braided together at the centre to give this hairstyle an elegant touch.
This messy-hair-don't-care look is totally chic and easy to do. Since the hair is tied together at the back, trending hairstyles like this one are perfect for humid weather too!
5. Rose-shaped curls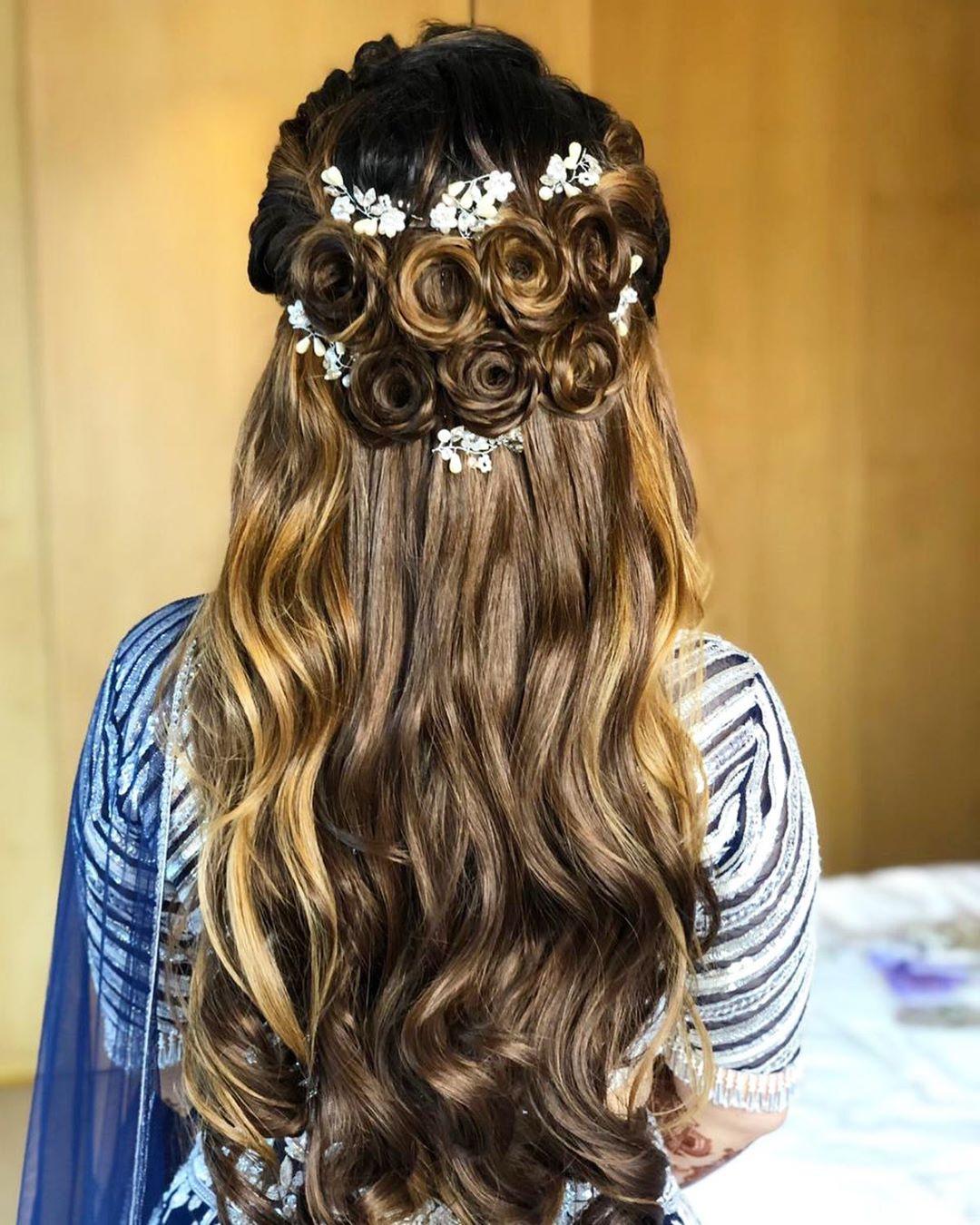 Loose curls are always a winner when it comes to trending hairstyles for the big day but why not take this classic look to the next level with some pretty flowers. This bride's unique hairstyle features relaxed curls that flow down in thin waves.
In place of the traditional flowers that are used in bridal hairdos, this style uses the bride's hair to form two rows of stunning rose patterns.
This ultra-modern hairstyle is accented with baby breath flowers. Many stylists recommend hairstyles that keep your hair away from your face as you will be mingling and greeting your guests all day. So a look like this is just perfect for your big day!
6. Bow style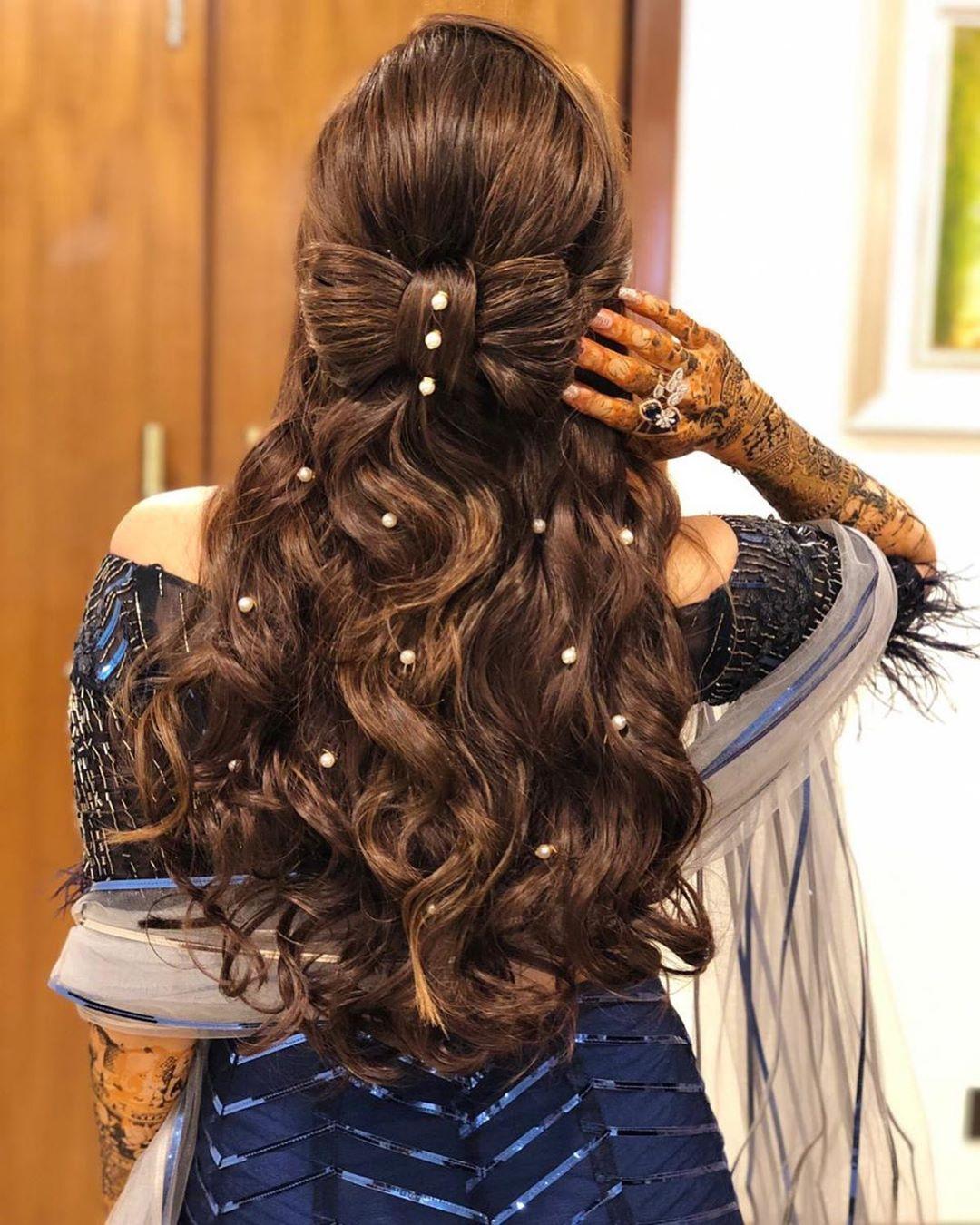 A gorgeous bow can add a sweet rustic style to your wedding attire while giving your hair more dimension. If you consider yourself an uber-modern bride, stray away from the norm in favour of a more unique accessory- your own hair!
This bride's hair is styled in beautiful tresses that are embedded with tiny pearls. The highlight of this look is the incredible bow that is styled with the bride's hair. It is accented with three pearls at the centre for the finishing touch.
Trending hairstyles like this one can be hard to replicate on your own, so hire a hairstylist who can help you get this look for your big day.
7. Fishtail braid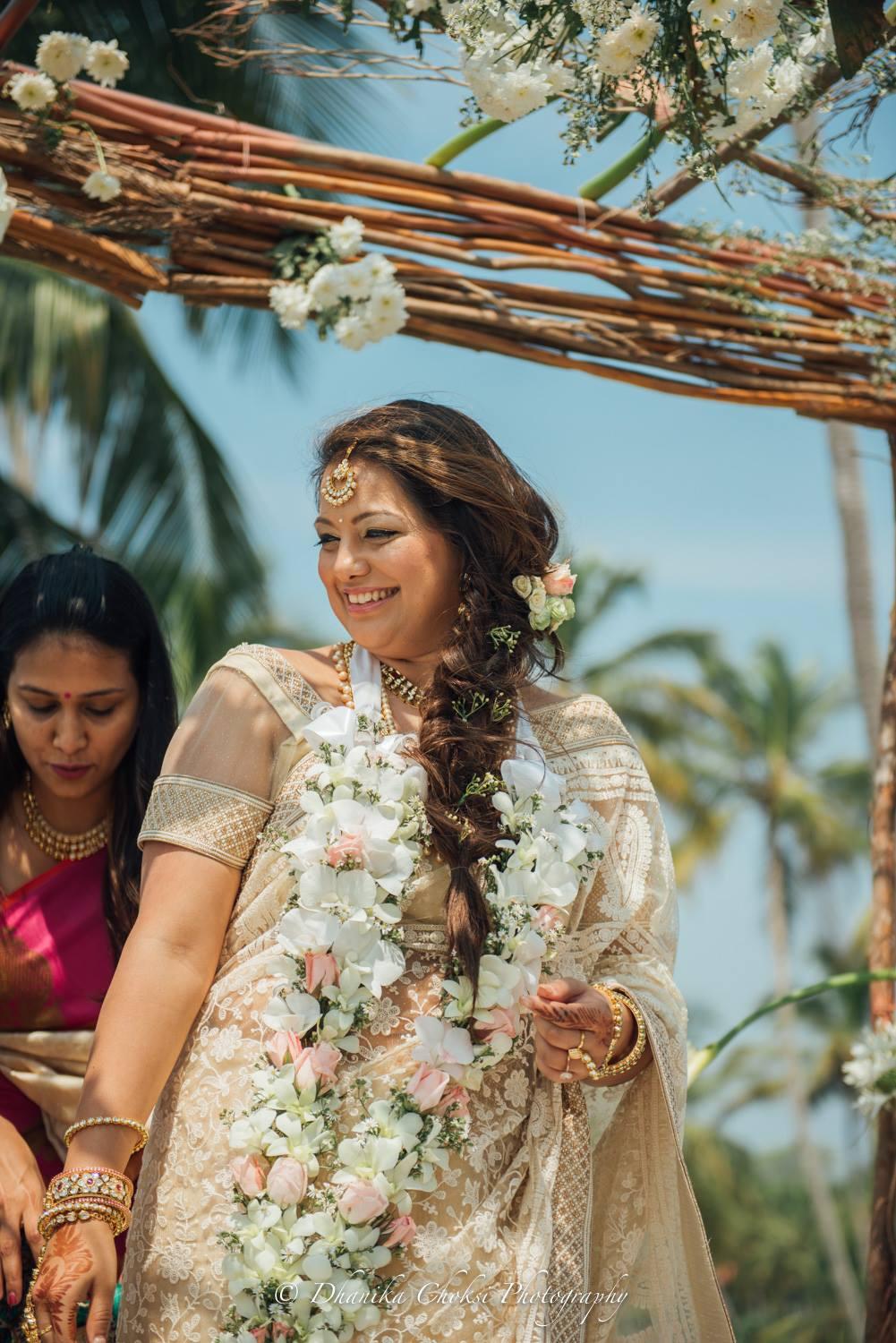 The bridal shower calls for trending hairstyles that are a little more casual and relaxed. So many brides opt for a textured side braid that is loosened for more volume. To achieve this voluminous look, you can set your hair in loose curls before you begin braiding.
This gives your hair the necessary thickness and also lets you add accessories like beads or flowers. Once the braid is loosened, you can bring a few curls to the front to frame your face.
8. Waterfall braid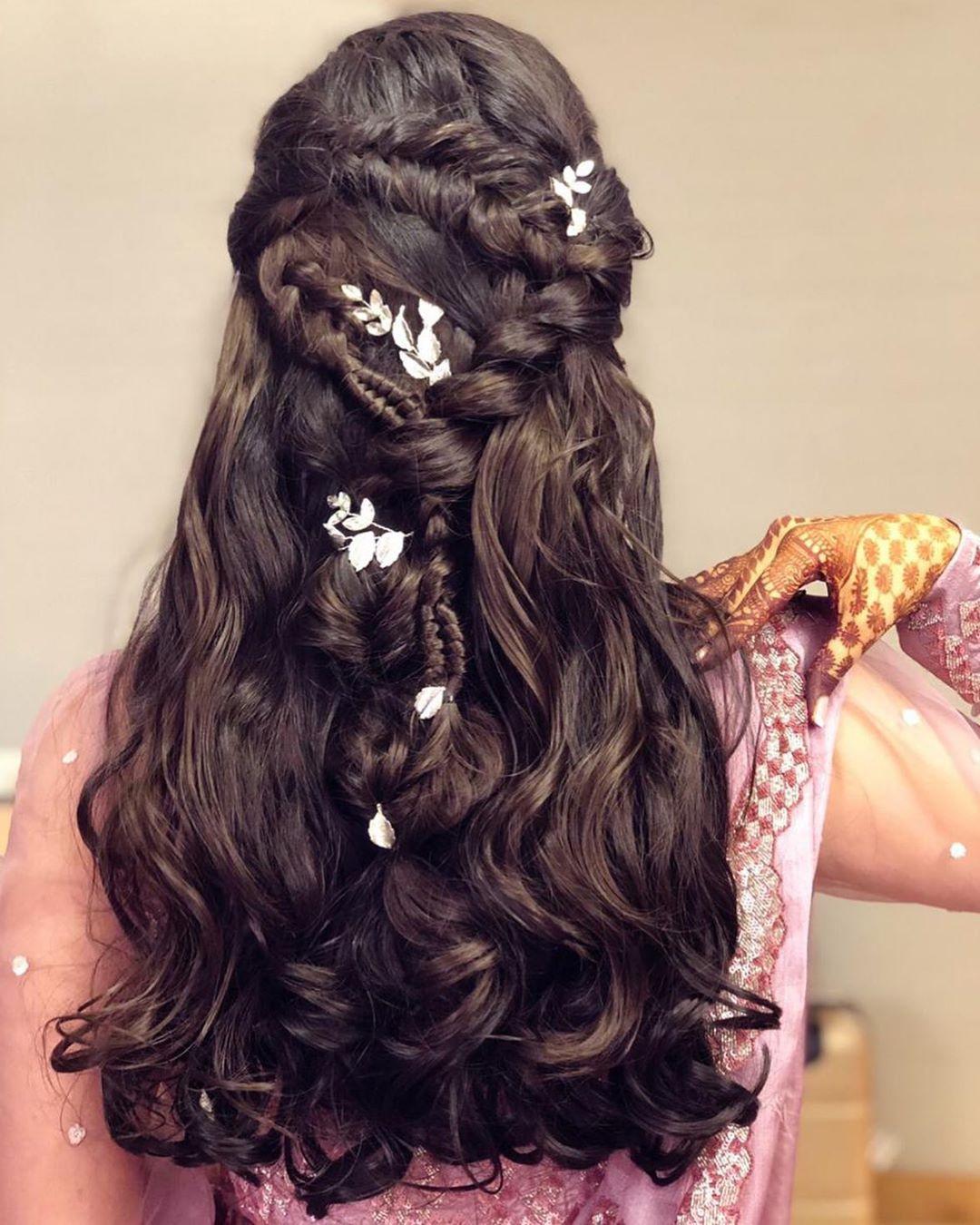 Beautifully braided hair is a sure-fire way to win the hearts of your wedding guests and give your look an ethereal, chic vibe. Fish-tails and side braids are a favourite among many brides but to add an element of uniqueness to your look, you can opt for a waterfall braid. This hairstyle is the perfect blend of loose curls and braids.
The base of the hairstyle is set in loose beachy waves. Sections of the hair are braided in a criss-cross pattern to resemble a beautiful waterfall. This bride's hairstyle incorporates a combination of thick and thin braids for that funky and fabulous look.
Your bridal look simply isn't complete without a gorgeous hairstyle and while there's no shortage of hair inspiration, you can get bogged down by all the choices. You want to look good and feel good on your wedding day so plan your hairstyle well in advance.
This includes getting hair treatments and colour corrections so you can rock a creative hairdo at your wedding functions. We hope this list of trending hairstyles can help you pick the perfect look for your big day!
Love these trending hairstyles? Get in touch with our wedding hair stylists to help you get that swoon-worthy look!