The Ultimate Bollywood Celebrity Guide to Quarantine With Your Partner
Wondering what you & the mister can do while you self-isolate together? Here are our favourite celebrity couples showing you what you can do with your partners in quarantine.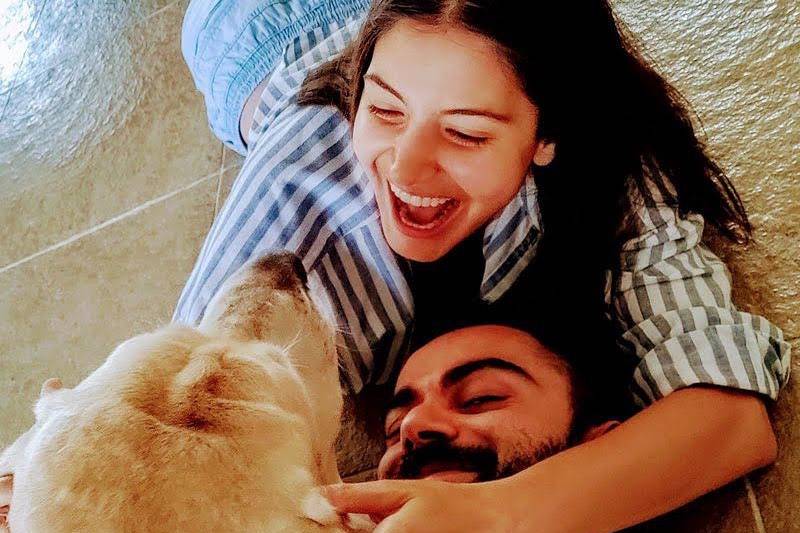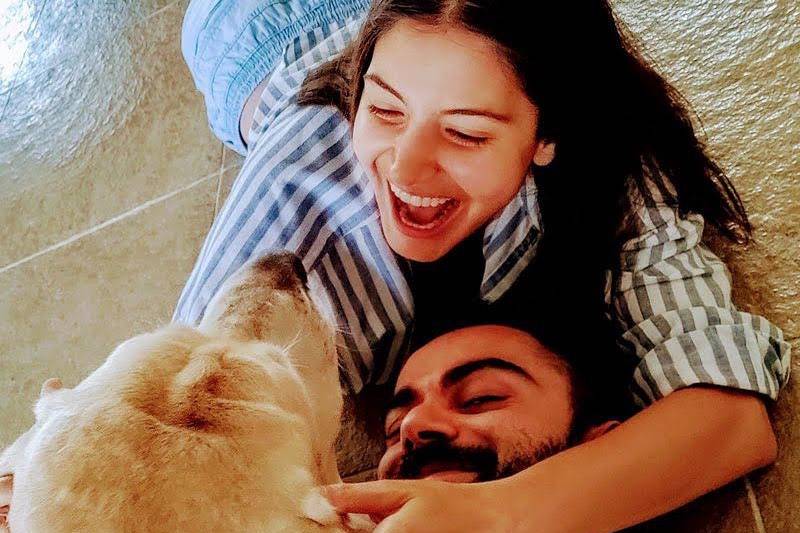 Image Courtesy: Anushka Sharma's Instagram
During these rough times when the ride is bumpy and the coronavirus epidemic is making it all look gloomy, social distancing is the need of the hour. If you are self-isolating with your Mister Perfect, this is a great time to brush up the relationship and spend a lot of quality time that your busy schedules do not allow otherwise.
Be it by playing indoor games or by listening to music or maybe even enjoying your personal Karaoke nights in, there is a lot that you can do to enjoy this time and stay safe at home.
Here are the celebrity couples showing us ways to smoothly go through the social-distancing and self-isolation with your partners. Read for inspiration!
Doing it the DeepVeer way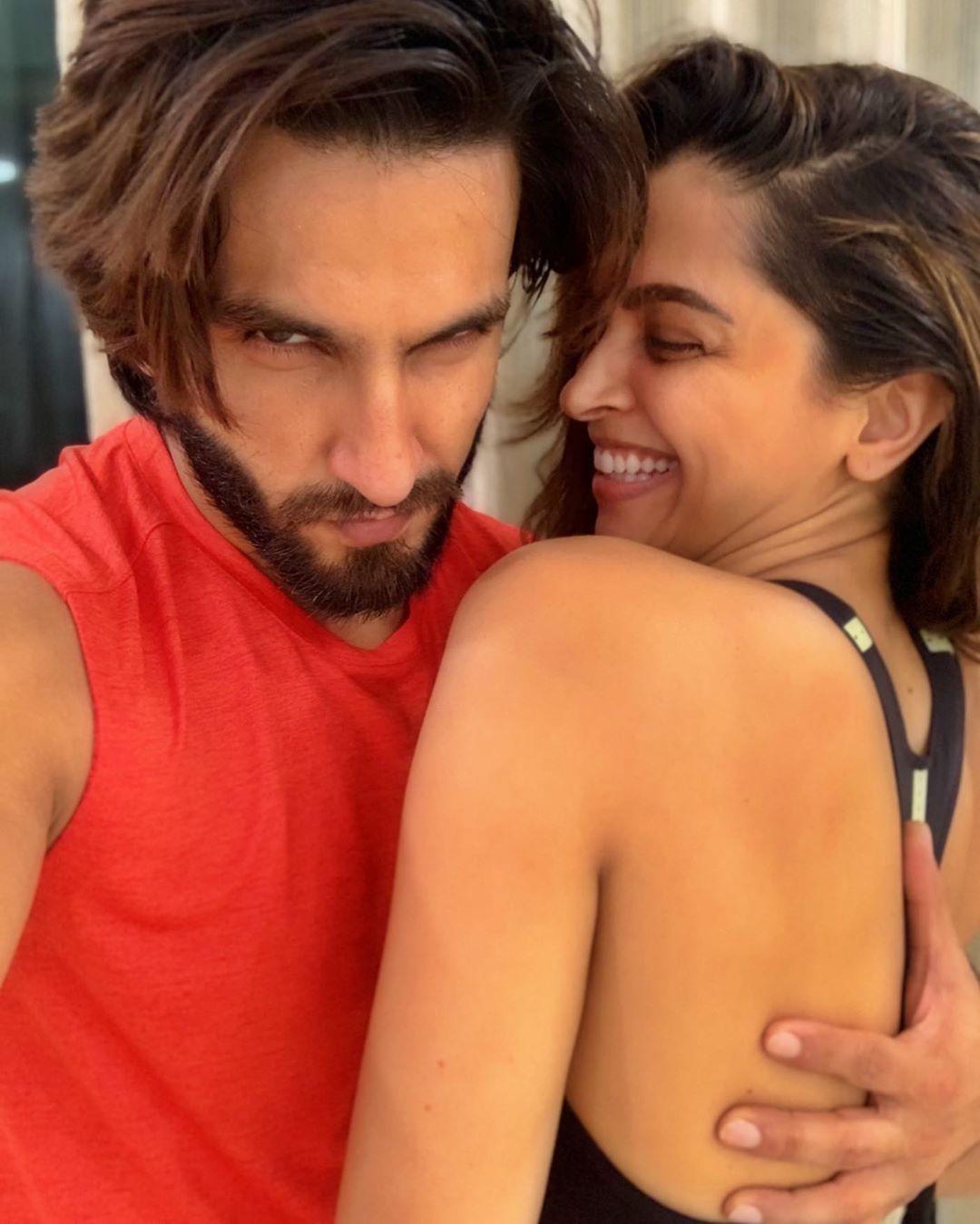 Image Courtesy: Ranveer Singh's Instagram
From her self-isolation episodes to her adorable post-work-out selfie on Instagram, Deepika Padukone and Ranveer Singh have given us some fabulous inspirations. Their pictures of enjoying a face mask, or caught-in-act while having Nutella at midnight are everything that screams adorable. You can spend your social isolation by enjoying some fitness routines together with your mister. You can enjoy some fun times in the kitchen by cooking together too.
NickYanka giving us Goals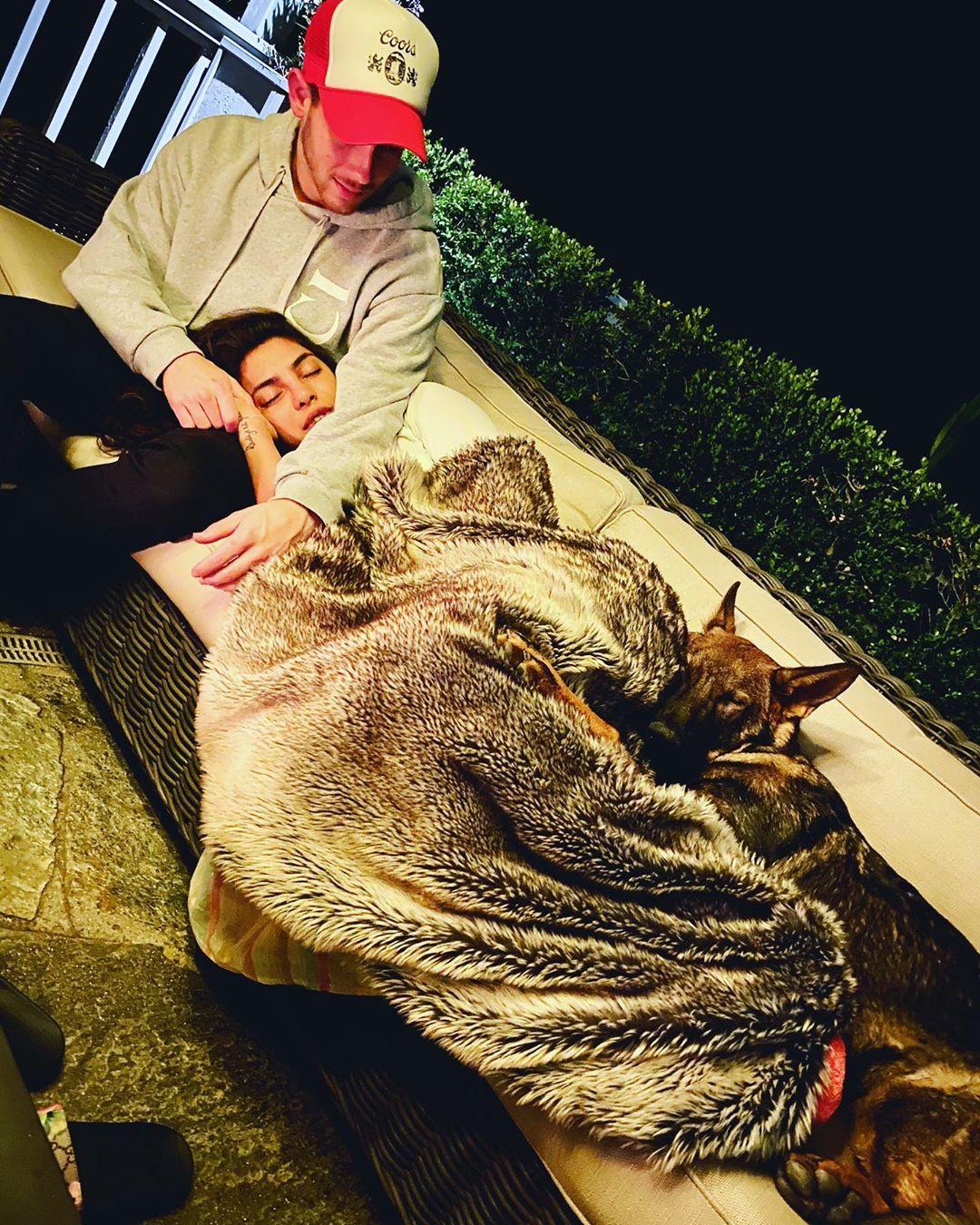 Image Courtesy: Priyanka Chopra Jonas' Instagram
Be it a picture of Priyanka Chopra and Nick Jonas Huddles in a blanket, or be it their Instagram posts of spending some quality family time with their pets, we have adored the couples take on self-isolation. While social distancing is the need of the hour, you can huddle up in comforters with your partner and be grateful for this time where you can shut the world out and cuddle away to happiness!
Goof it up like Virushka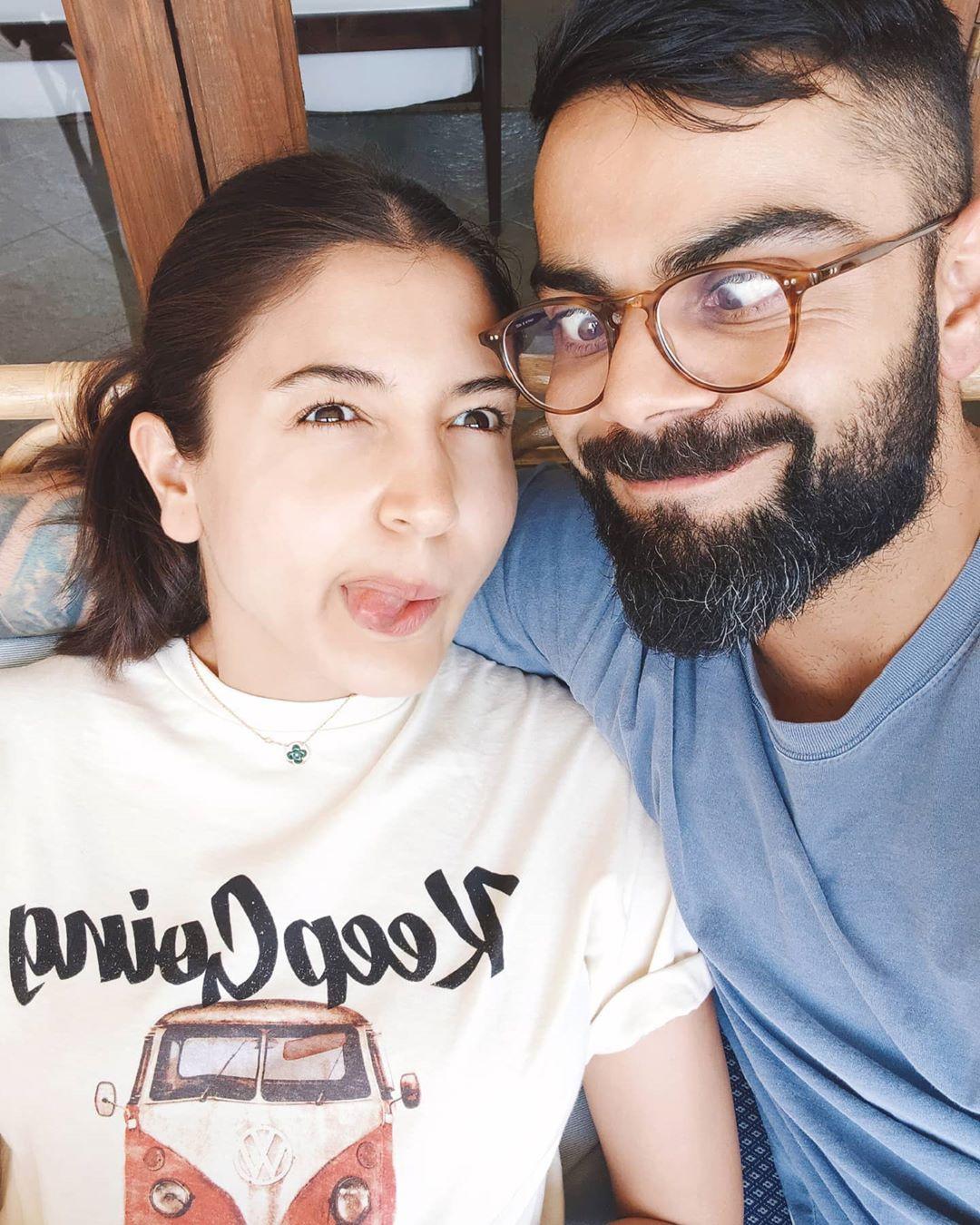 Image Courtesy: Anushka Sharma's Instagram
The recent video of Anushka Sharma giving the Indian Cricket team's captain a haircut is doing its rounds on the internet and we cannot stop falling in love. Quirk has always been a part and parcel with this celebrity couple and their recent selfie where they are seen making faces is just another testimony. You can play fun games with your partner and click goofy pictures together or of each other. You might even try giving each other a makeover, no harm while you stay at home!
Saif Ali Khan & Taimur steal the Show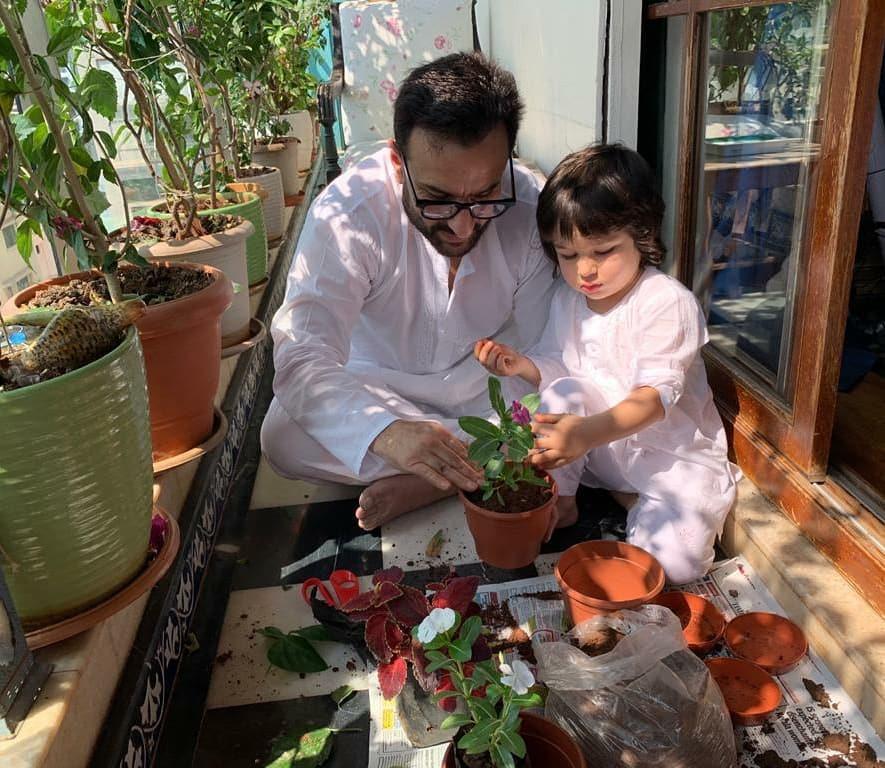 Image Courtesy: Kareena Kapoor Khan's Instagram
Ever since Kareena Kapoor Khan has joined Instagram, she has taken social media by a whirlwind. Bebo has uploaded an aww-dorable picture of Saif Ali Khan and baby Taimur engrossed in gardening on their balcony. They give us some beautiful family goals and how this self-isolation is a great time to cherish the little things like hobbies. You and your partner can start your own kitchen garden and it is actually a fun thing where you might end up spending hours tending to the plants and watching it grow every day.
Alia Bhatt & Ranbir Kapoor sharpen the camera skills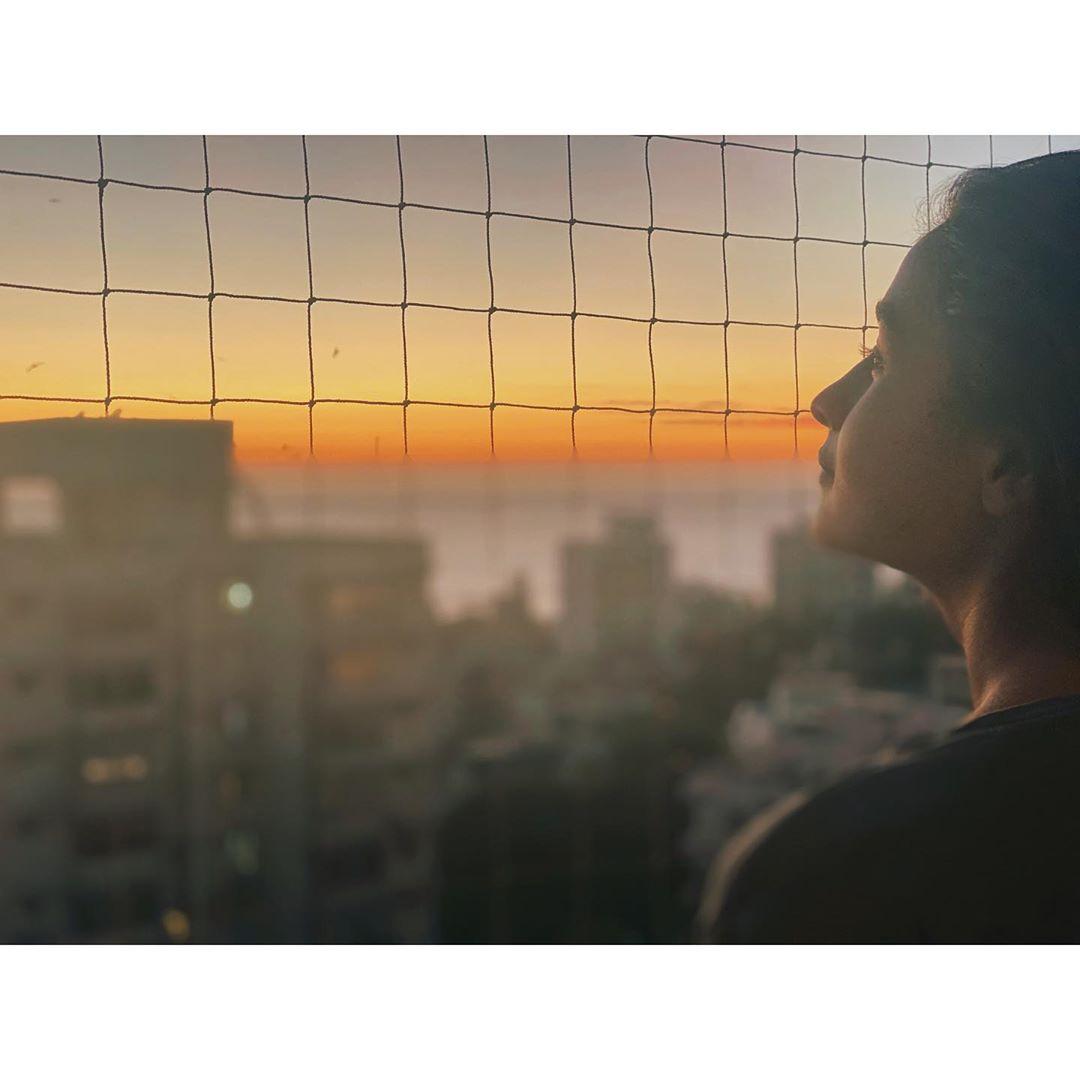 Image Courtesy: Alia Bhatt's Instagram
Take out your cameras, because Alia Bhatt and Ranbir Kapoor are leading the way here with their photography skills! Hone your photography skills by making your partner the muse Make sure by the end of the lockdown period, you have a handful of pictures that will remind you of the happy times and positivity that kept you thriving through the unchartered waters during the pandemic.
Bipasha Basu & KSG do it the Potter way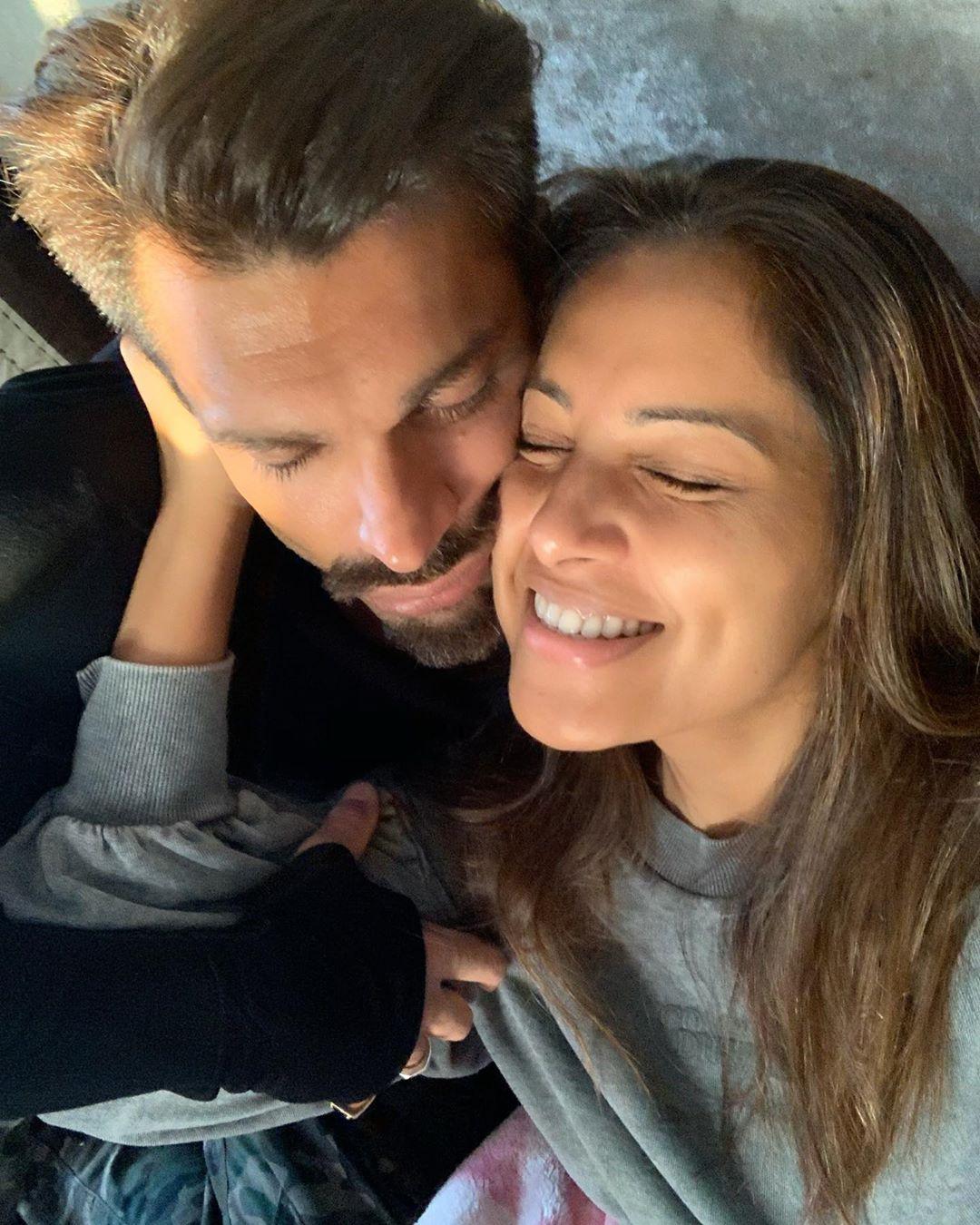 Image Courtesy: Bipasha Basu's Instagram
The Monkey wedding was the big talk in the tinsel town and now the happy couple Bipasha Basu and Karan Singh Grover have posted pictures on their Instagram while they Netflix and Chill. They are Potterheads enjoying the Harry Potter movie series with wands in hand. You can take inspiration from them and enjoy your favourite movies or TV shows with your partners because Binge-watching is never boring!
You can actually use this time to know each other better or to spice up the relationship. You get to spend a lot of time and this can be a brighter side to the situation. You can strengthen your relationship with your better half and fall in love in ways you never imagined.
Let us know of other ways to spend quality time with your partner in the comments below.