Top Picnic Spots to Celebrate This Valentine's Day With Family & Friends
Check out the top picnic spots around your city to celebrate this Valentine's Day with your friends & family.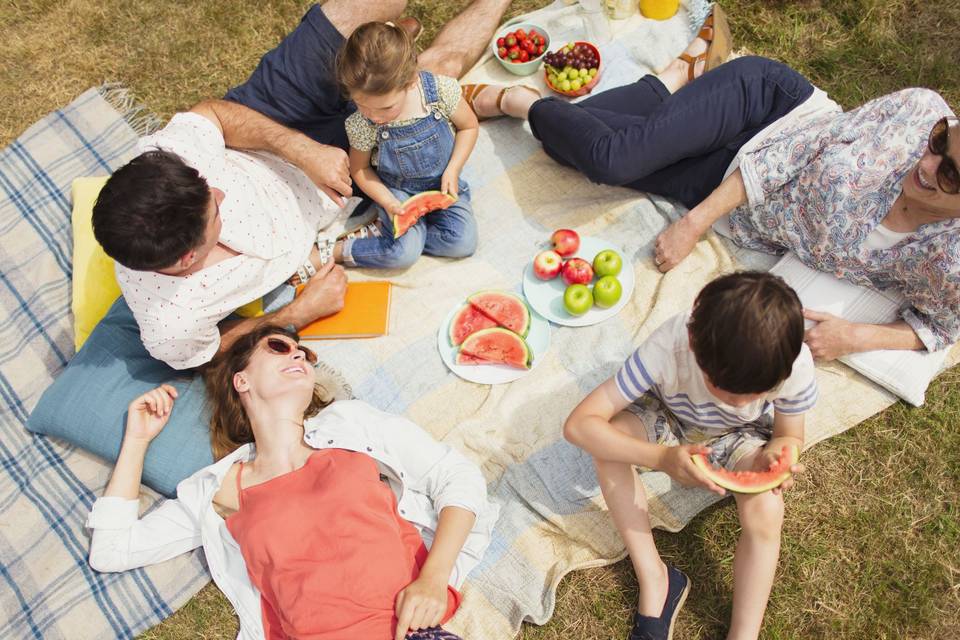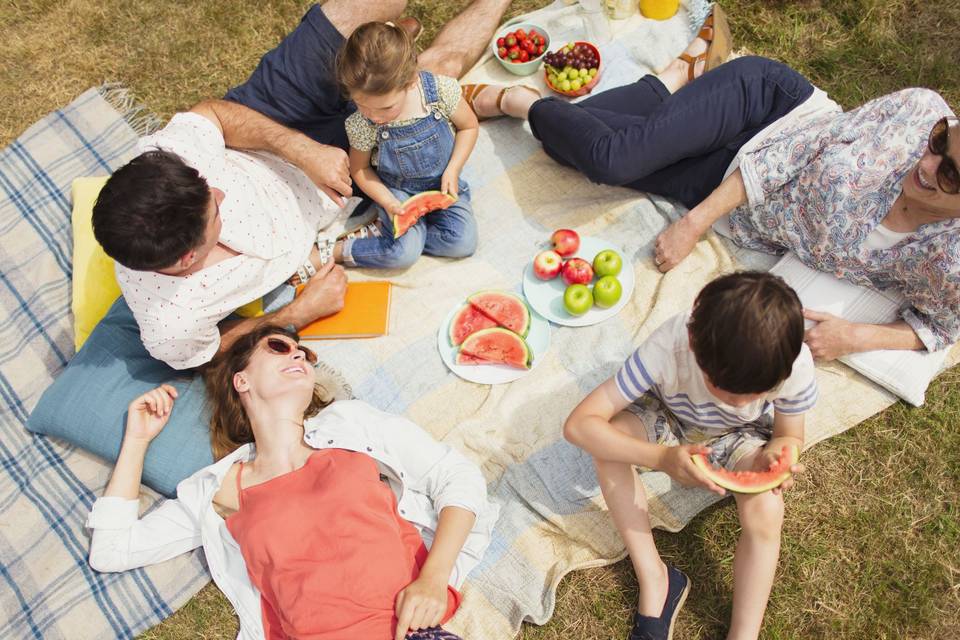 Image Courtesy: Pinterest
Valentine's Day is just around the corner and on this one day when the world is busy celebrating love, we have the perfect plan for you and your loved ones. While Valentine's Day plans include candlelit dinners and other romantic things like a staycation with pets or staycation for the weekend, it is not just restricted to being with your partner. The concept of #LoveIsLove is not limited to just your better half but instead, it is inclusive of everyone who you hold dear in your life.
Be it your best friend, your brother, your aunt, uncle, mother or anyone in your family, this Valentine's Day celebrate the bond of love you share with your dear ones in a fun-filled day. V-Day can be about gifts for him or gifts for her but picture a fun-filled day with your family and friends basking the mellow winter sun of February this 14th. If we have got you excited already, then look at the best picnic spots in and around the cities you reside in. Scroll on, because this list is going to be full of aesthetic spaces that will help you cherish the moments with your loved ones.
Picnic Spots in Delhi
Delhi is known to have many beautiful parks and historic structures within the NCR and to help you pick a picnic spot where you and your friends and family can enjoy we have shortlisted these places.
Sunder Nursery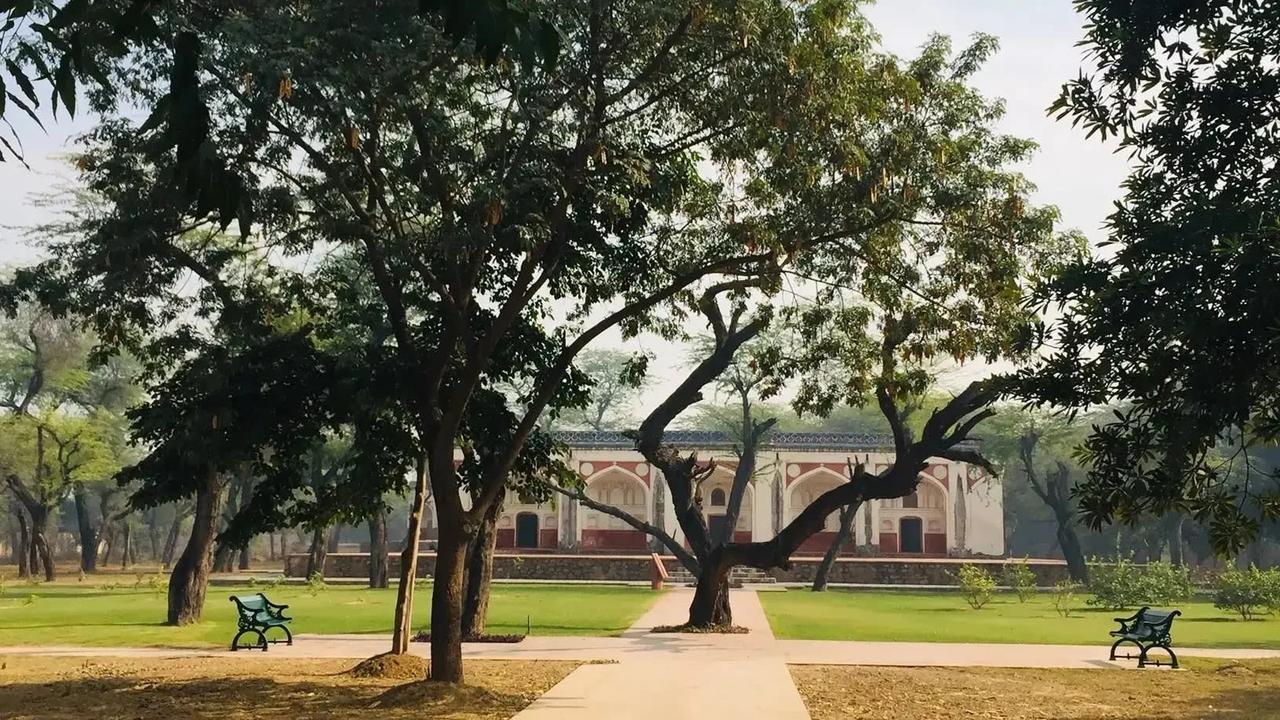 Image Courtesy: Nikkei Asia
Sunder Nursery is an upcoming spot to "chill" with the people you love most. Delhi's new loved picnic spot, Sunder Nursery has a beautiful lake inside the premises and you can spend the day relaxing in the manicured green lawns with the "nostalgia box" packed from Wenger's and some coke or maybe home-cooked food. There is a famous joke doing its rounds on he internet after the lockdown that says, "Half of Delhi is in Goa and the other half is in Sunder Nursery" and this could not have been more appropriate. Sunder Nursery is a part monument, part sprawling garden, part lake, a whole lot of landscaped beauty, and very little nursery actually. So do not go by the name, there is a lot to do at this happening picnic spot with the fam and friends.
Sultanpur National Park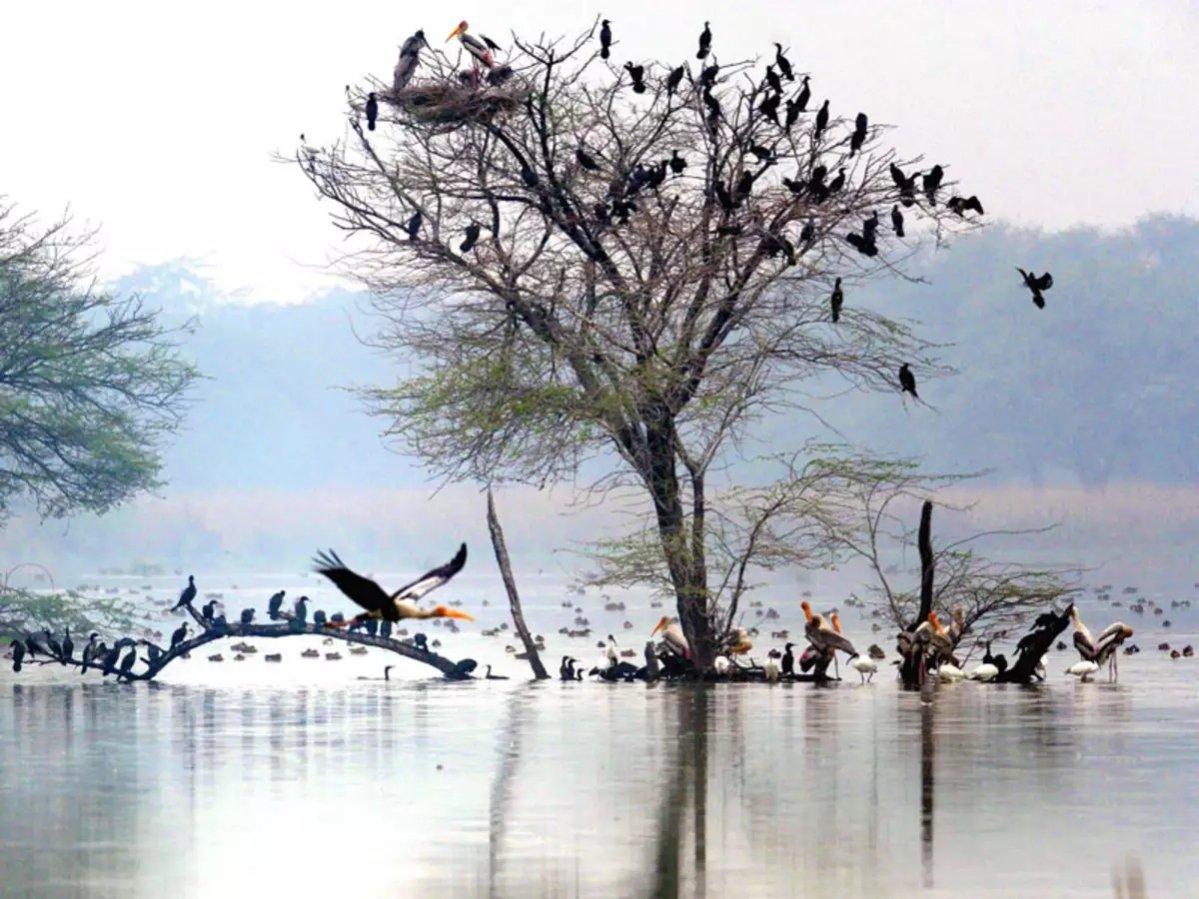 Image Courtesy: Times
Sultanpur National Park is also known as the Sultanpur Bird Sanctuary. Home to more than 250 species of birds, this natural beauty boasts a breathtaking view. Be it birdwatching or just a nice and subtle day away from the hustle-bustle of the city - Sultanpur National Park makes for a mesmerising picnic spot where you can spend the day with your friends and family. September to March every year, migratory birds come to this National Park and that adds to the many reasons why on the 14th of February you have to be at the Sultanpur National Park to celebrate Valentine's day picnic with your friends and family.
Picnic Spots in Jaipur
Jaipur is known for the majestic palaces of the Rajputs that have stood strong against the test of time making the city a popular tourist attraction all over the world. To celebrate Valentine's day with your loved ones and enjoy a fun picnic here, you can find the following picnic spots in Jaipur.
Vidyadhar Garden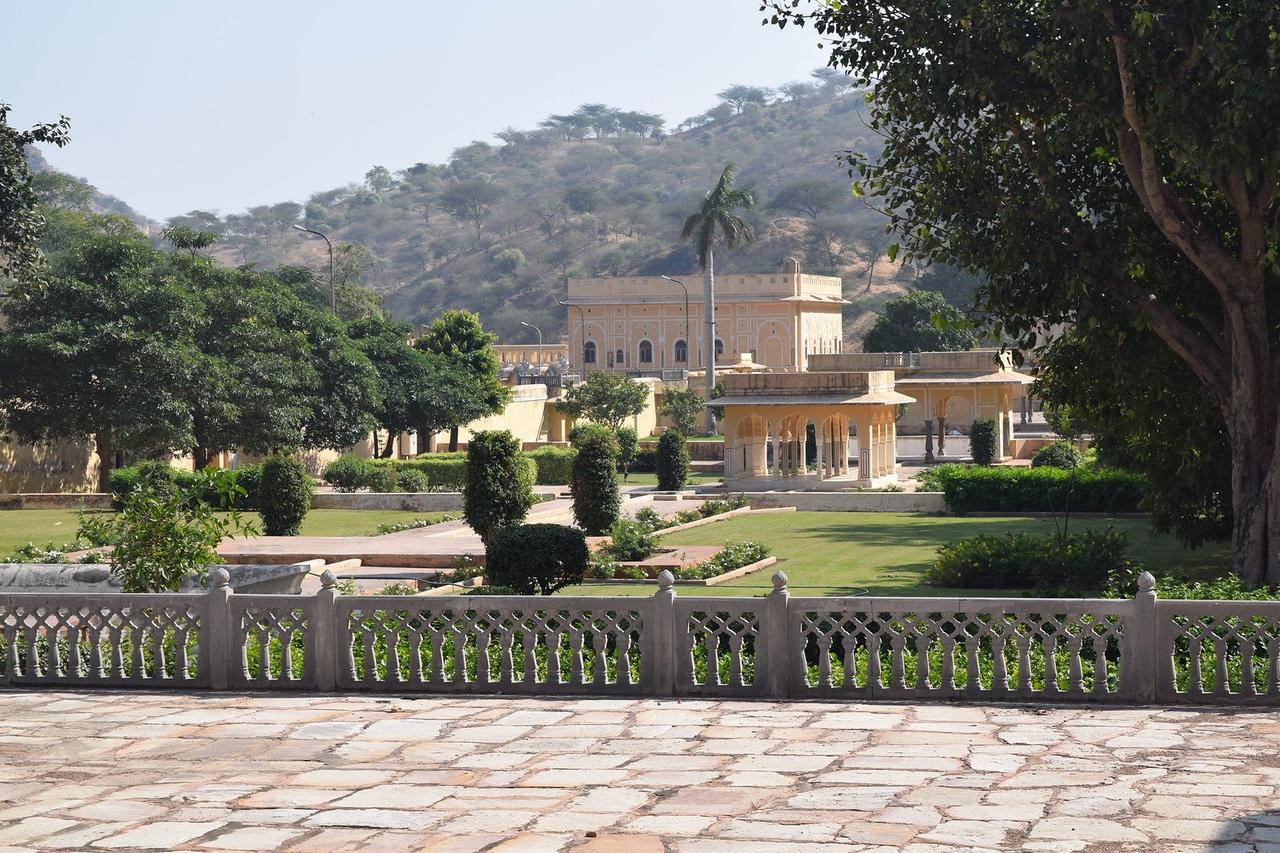 Image Courtesy: Trip Invites
Built-in the memory of famous architect Vidyadhar Bhattacharya, the Vidyadhar Garden sits in the heart of the Jaipur city. The manicured lawns enveloped among beautiful beds of flowers, and beautiful architecture that flaunts both Hindu and Mughal influences create a beautiful ambience that will make your day out with your loved ones an unforgettable one. If the day is beautiful and you're lucky, you will also see a peacock or two with their wings in the bloom.
Sisodiya Rani Garden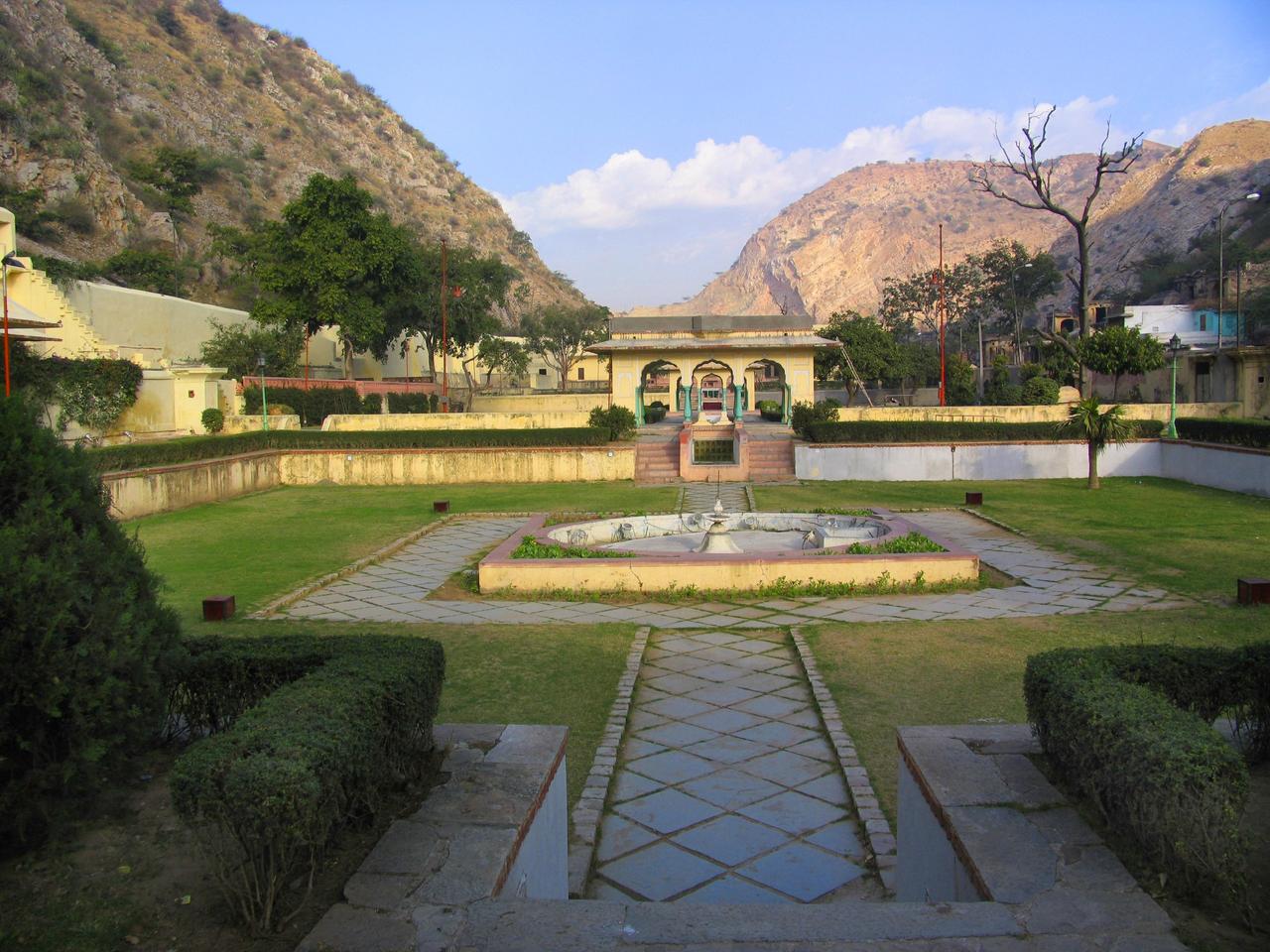 Image Courtesy: Garden Visit
Build in the year 1728 by Maharaja Sawai Jai Singh II for his lady love Sisodiya Rani who was also his second wife. The Sisodiya Rani Garden is surrounded by mountains giving you a grand view of the natural aesthetic around it. This is one of the best picnic spots in Jaipur and the enormous garden is an exhibit of a rare variety of flowers and plants. You will be mesmerised by the beautiful paintings that hang on the age-old walls of the property giving you a picturesque picnic destination.
Picnic Spots in Bangalore
The Garden City of India also often referred to as the Pensioner's Paradise is a busy city. To get a day away from the happening crowded streets of Bangalore along with your loved one, we have picked two of the best places where you can enjoy a family picnic on Valentine's Day.
Savanadurga Hill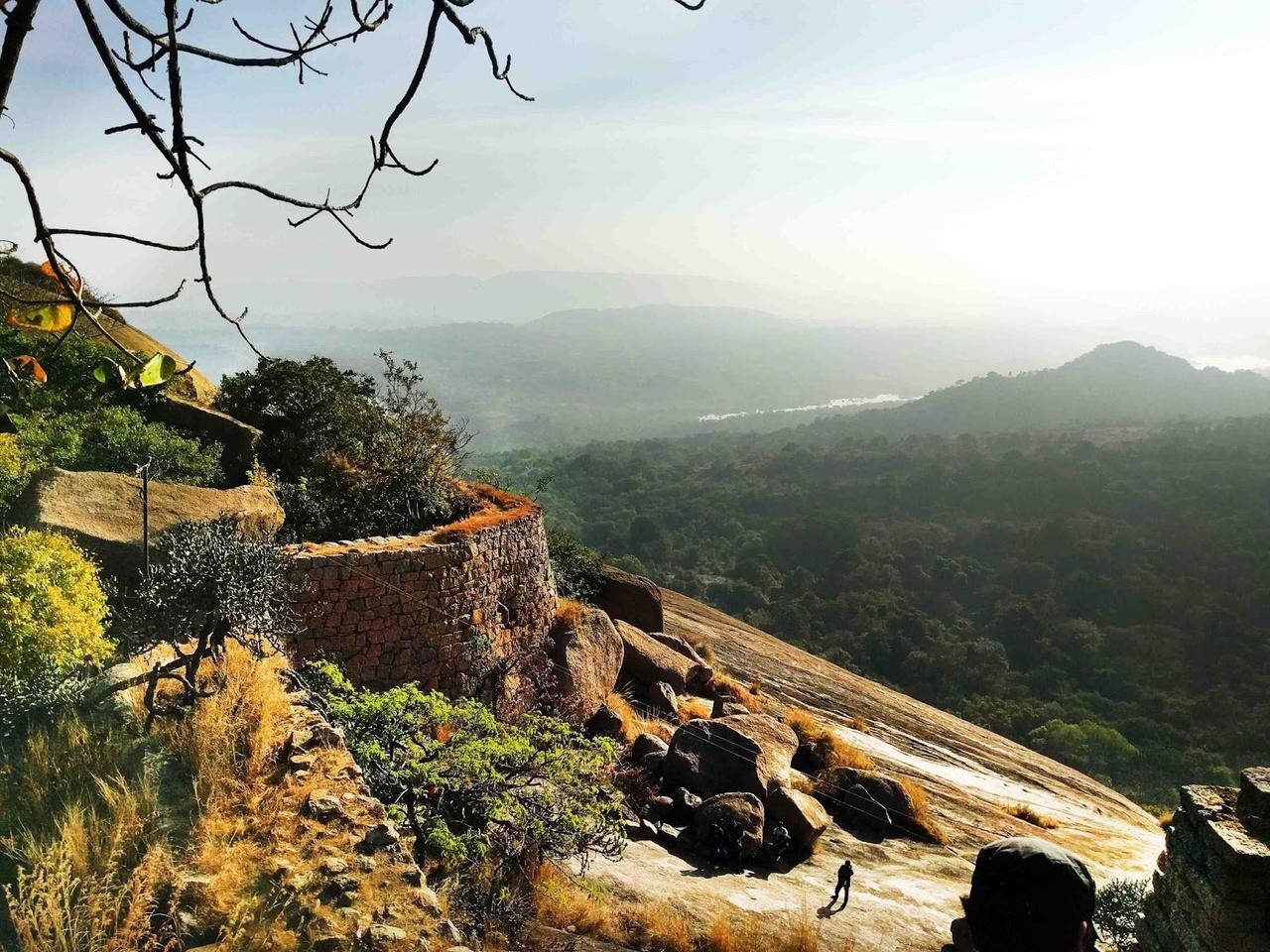 Image Courtesy: Bike Rides Bangalore
Being a sucker for hills is legit! So if you are a sucker for hills and a good aesthetic view of nature but you stay by the sea in Bangalore, Savanadurga Hill is the answer to all your prayers. The saying "the mountains are calling" is going to be so real this Valentine's Day if you pick Savanadurga Hill for a family picnic. A part of the Deccan Plateau, this picturesque hill has the Arkavathi river passing nearby through the Thippagondanahalli reservoir making it all the more mesmerising. Plan this Valentine's Day with your loved ones at Savanadurga Hill this year.
Nandi Hills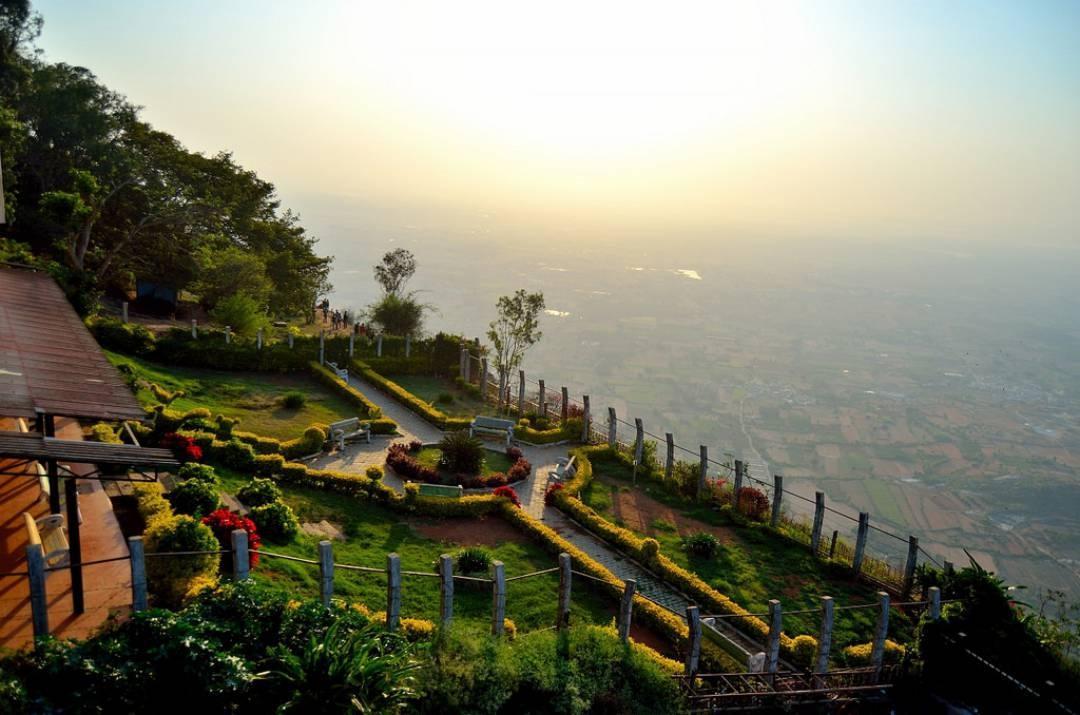 Image Courtesy: WhatsHot
The Nandi Hills house a small vineyard near the village of Nandi that one can visit and understand the various processes of winemaking if you are interested. Head over for a day-long picnic with great weather and beautiful scenery at the Nandi Hills this Valentine's Day and watch magic unfurl just a few kilometres away from the city. Up in the clouds, carry your favourite dishes or try a potluck and make memories of a lifetime with your loved ones!
Picnic Spots in Kolkata
Popularly known as the City of Joy, Kolkata turns red and white right before Valentine's day. This is also the month of double celebrations for the people in Kolkata because Saraswati Puja - also known as the Bengali Valentine's Day popularly. While the city paints itself in the colours of love, here are places we picked for you to celebrate Valentine's Day in a cute little picnic with your family and friends.
Piyali Island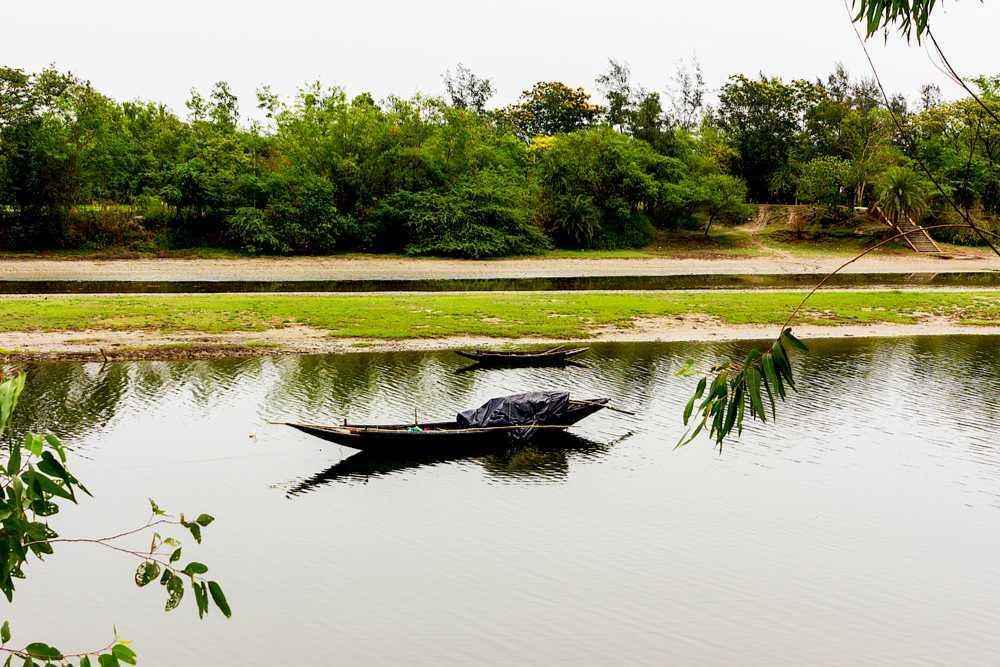 Image Courtesy: Holidify
Situated just a few kilometres away from Kolkata, Piyali is a pristine island in West Bengal. The lush greenery makes this island the perfect getaway for birdwatchers and nature lovers. The island provides peace and tranquillity and is known to be the gateway to the renowned Sundarbans National Park. Get your family and friends together and float in the rustic boats across the backwaters of teh Ganges. There are a few resorts in the periphery that will make it a refreshing trip to cherish.
Victoria Memorial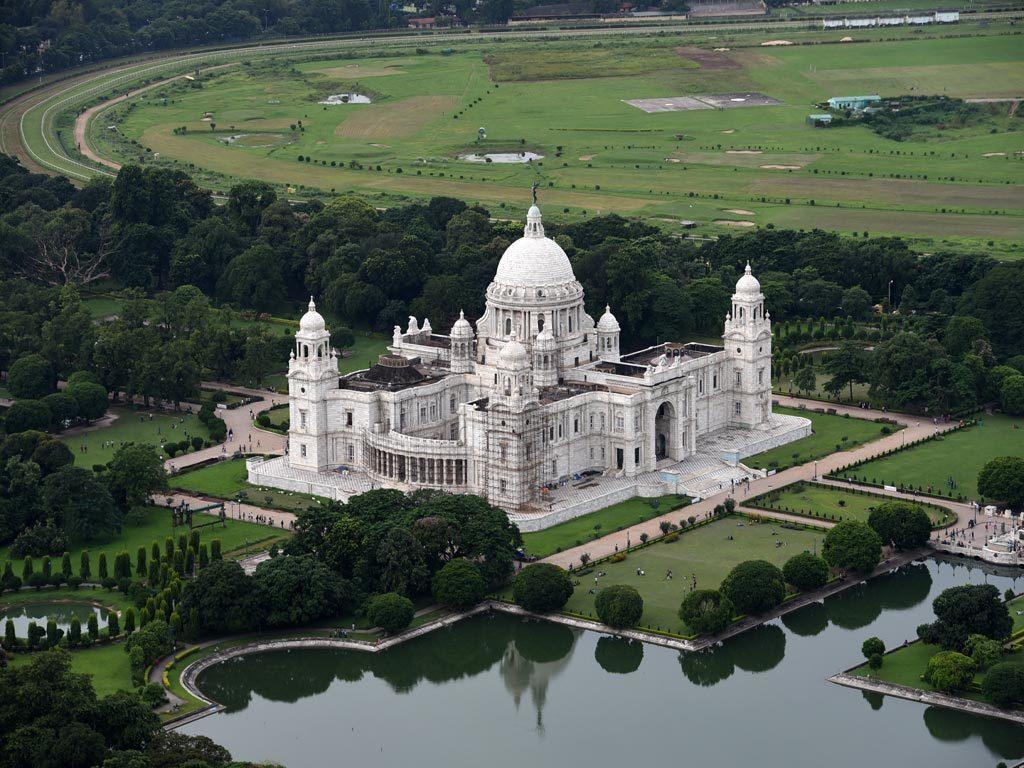 Image Courtesy: HopOn India
Victoria Memorial is one of the most alluring wonders of the country. The boastful and breathtaking architecture of the Victoria Memorial along with the sprawling green lawns and the manmade ponds in the premises makes it one of the most loved and popular places in Kolkata. Plan a happening day out with your friends and family at Victoria Memorial and don't forget to click pictures for the Gram and tag #LoveIsLove!
Pack your picnic baskets and don't forget to put in those refreshing energy drinks too. Plan out a beautiful and fun day out with your family (including pets) and friends along with your partner and make this Valentine's Day a legendary and inclusive celebration of love!
Did you finalise the place yet? Make sure to make necessary arrangements based on the timings of each situ!