Social Media Dos & Don'ts for Vendors During the Times of COVID-19
Wondering if you should still post the same way on social media during the pandemic or post-pandemic? Here are some significant social media Dos & Don'ts to guide you fuss-free!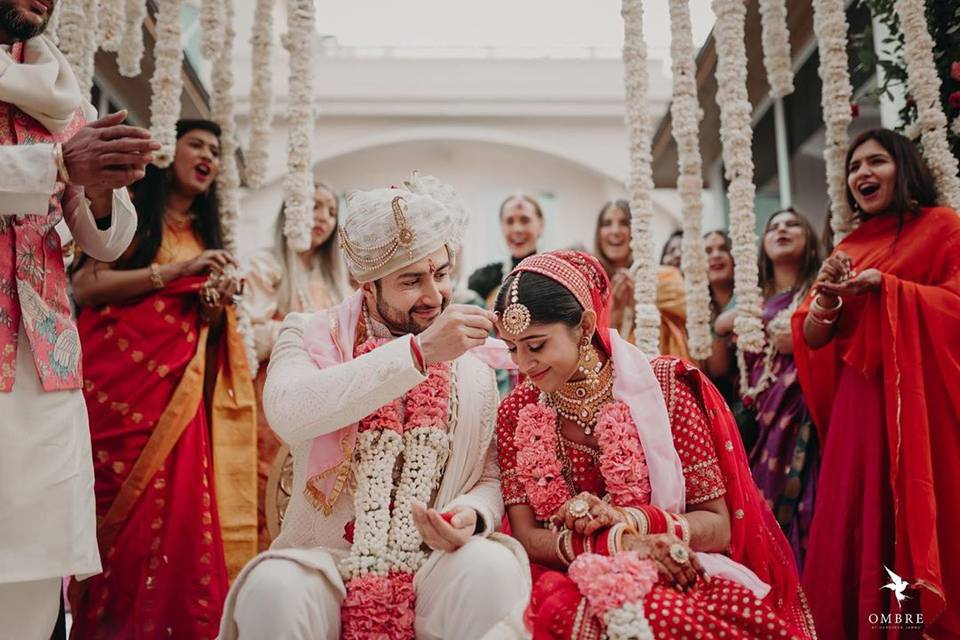 With the pandemic leading to a lockdown, 2020 has been quite the year not only for the couples but also for the businesses. With the experts trying to lead the way through post-COVID19 weddings and people calling this the new normal, many professionals have been wondering if they should carry on with their regular routine posts on their social media platforms.
Well, the answer to that is YES! But while at it, we will have to take some extra care of the social media Dos and Don'ts keeping the tumultuous times on mind. Social media is like the magic web of networking and reaching out to people to make them aware of your business. This not only increases your visibility but works wonders like word of mouth or paid advertising would do. With the trends changing rapidly like intimate weddings and day weddings becoming the norm, decor trends for weddings have shifted along with the catering trends too.
Social media is a useful platform to stay connected to your potential clients and at the same time represent your product and services in the best way possible. It is a time when your potential customers want to know if you are still in business and what have you been up to despite the circumstances and therefore, you must keep posting on your social media platforms regularly.
To help you figure out what fits best for your social media in contemporary times without hurting any sentiments or being insensitive, we have curated a list of Dos and Don'ts. Read on to know more and don't forget to make notes.
Do: Use Social Media to Support the Couples
Before you put anything out on your business social media platform, you must ask yourself one simple question - does this have value? It is of utmost importance that whatever you post on your social media platforms as a brand or business, it must be aligned to the brand's mission while providing the prospective clients with inspiration. The pandemic has got people closer and made us realise the significance of togetherness.
In these testing times, it is very important to hold a firm ground of positivity and try to reach out to couples and other businesses in a supportive yet conversational way. Engage them in conversational content on your page to help them steer through any difficulty.
Don't: Forget to Keep the Branding Consistent
Despite the ungodly hours that the pandemic has stirred worldwide, it is important that you keep the branding quality constant. In an urge to constantly post something to engage the consumers, do not let go off the schemes and quality of the content that you have worked so hard to bring into existence.
Many would say aesthetics are secondary and while agreeing to that saying, we also believe that the brand is known by their aesthetics. Put in your best foot forward and try not to let go of the virtual image that your social media has created in the minds of your audience.
Do: Be Mindful of What You Post
Social media is more often than not driven by trending topics. While keeping it light and fun in some posts, it is essential that you avoid posting too many memes or irrelevant jokes merely because it is a trend. One has to be completely aware that this is a business profile and unlike personal pages, homogeneity and consistency of the content is important while ensuring that these posts do not trigger your target audience.
Don't: Forget The Good Times to Post
Don't be the business version of that particular friend who has to post 70 selfies in a day and 20 more pictures of what they ate. The consumers sure want to hear what you have to say but it is only fair not to overuse or abuse the trust of your consumers. Too many posts in a day without any significant value might affect your page negatively and you might end up losing customers.
There are studies of analytics that have proven that every social media platform has specific timings when you can post for the best results that will bring you more traffic and visibility. You can follow these or try for yourself what works best.
Do: Post Regularly on The Platforms
The posts that go on your social media platforms need to follow a pattern of regularity. The loyal customers who have been with you in your journey will look forward to your posts. Even if you are caught up with client calls and have no time to create content specifically, make sure you do not blackout of your social media pages on any day whatsoever.
There will still be a lot of couples looking for inspiration for their wedding planning despite the circumstances that have arisen from the pandemic or the lockdown. This is the sole reason why you should never stop posting and disappoint your loyal crowd.
Don't: Go Overboard
It is always better to maintain authenticity when it comes to conveying the ideas and inspirations online. Make sure you do not go overboard while you are trying to convey your thoughts to your customers online. Do not be unsure of the messages that you are trying to put out and make sure that they are aligned to the ultimate business thoughts. Avoid using trigger language or signs that will not help your cause amidst the pandemic.
This helps you be on top of each and every social media platform that your business is represented on.
Do: Use The Platform to Educate
The fact that social media is now accessible at everyone's fingertips is quite empowering. It is a huge responsibility to take the lead and show your audience authentic ideas and add to their knowledge of the subject in question. Always keep in mind that couples who are planning their wedding and even their families are on the constant lookout for fresh trends and ideas. Make sure to post things that will be an inspiration and help for them while they start planning.
You need to be up-to-date with your social media activities to ensure that you fulfil the requirements of these couples who hop onto social media the moment they decide to get married. You can also use social media posts to educate them about your products and what you stand for or what your goals as a brand are.
Don't: Post Like You are Asking for a Favour
If you are launching any new products to help the consumers meander around the pandemic situation you can use your social media platforms to promote it. For instance, many brands have come up with online counselling or have in fact got their business online with personalised logistics and so on. Instead of blatantly promoting these new ideas to make a sale happen (which is the primary reason) you must focus on engaging people to know more about it.
The ideal situation would be to make your audience inquisitive about the goodness of your products so that they tend to order it. The idea is to sell your product but not by pleading the consumers but by making your products look extra attractive in nature than your usual efforts.
Do: Reply to Messages on Time
Couples and their families will have a lot of questions now. The tendency of human beings to get anxious when faced with uncertainty is very normal. You will, therefore, be flooded with questions on your emails, social media inboxes and so on. Instead of getting all worked up, you must count your blessings here and look at it from a perspective where you are an expert who is capable of guiding these people who are now looking up to you for comfort and direction. Messages are also a great way to check-in on them and building a personal relationship.
Make the most of this time to reply to all queries and provide the prospective consumers with proper guidance to steer them through these difficult times.
Don't: Let Go of Advertising & Promoted Content
Do not be overburdened and get sensitive when it comes to advertising and promotions. Social media is one of the best networking spaces that is available to everyone at the moment especially because of the restrictions when it comes to stepping out of the houses. In fact, even under normal circumstances when you can socialise personally, social media has the highest reach, hands down!
To let your business sustain and grow as well as to support other businesses, advertising and promotions along with shoutouts will always bee needed and the lockdown should not hinder that. You can also reach out to your potential customers and ask them how they are if you are not snowed under with messages already.
Do: Post About Things That Are Relevant to The Season
Keep your posts updated and in sync with the festivities that approach the month. You could also consider moment marketing techniques while posting your social media content and utilise these to promote the kind of work that you are doing or to deliver your thought processes. Keeping it in sync with the season also saves you from posting outdated or irrelevant content that the consumers and audience will not be able to connect to.
This requires you to stay on top of the moment marketing techniques like festive marketing.
Don't: Copy Creativity of Other Pages
This is a CRUCIAL pointer to keep in mind while you are posting on your social media. Make sure to post in a way that is authentic and your creativity. In case you end up copying or posting someone else's content, it is very important to give a shoutout credit to the original owner of the post.
There are millions of pages on every social media platform and the only way to make a place for your business in this business-verse is to be super creative and unique in creating your own content. Copying content results in losing the audience. Authenticity is the ultimate key!
Do: Use Positive & Confident Tones
You must post the stories of your previous clients to ensure people that happy times will come back soon and instead of using phrases like "devastating" or "sinking ship" might cause a lot of unwanted panic among the people even if it is true. Instead, you must hold authority and be on top of the situation through the language you use on your social media communications. Do not make people nervous and use phrases like "we've got this" or "we're here to help you navigate" will comfort your clients and build the much-needed confidence in your brand that will go a long way.
Don't: Promote COVID-19 Offers
There must be a lot that your business has moulded to offer for the current situation. However, do not post them in a way that you are promoting the pandemic to earn money. Instead, use language and techniques that make your product look like a help offered by you to support your prospective clients and walk them through these unprecedented times. Focus on why your services can be of great help instead of capitalising the grave situation.
The list of the different types of vendors that a couple needs to plan their wedding is quite long and diverse. For each of these vendors to have a social media presence is like a gallery that helps the couple to take a virtual tour and take a look at the kind of work you do. If your social media presence is done rightly, then the type of leads that you can receive from your social media pages is unbelievable.
With valuable inputs from Whitney Little, Director of Social Media at The Knot World Wide.
While selecting vendors virtually while social distancing during the post-Coronavirus times has become the "new normal" you should hop on the bandwagon of this futuristic approach too and make sure to take care of the social media Dos and Don'ts to be on top of your professional game.