A Guide on How to Hire Your Wedding Vendors While Social Distancing
Stuck & confused while stressing over which vendor is right? Here is a complete guide on how to hire your wedding vendors while social distancing, for assistance.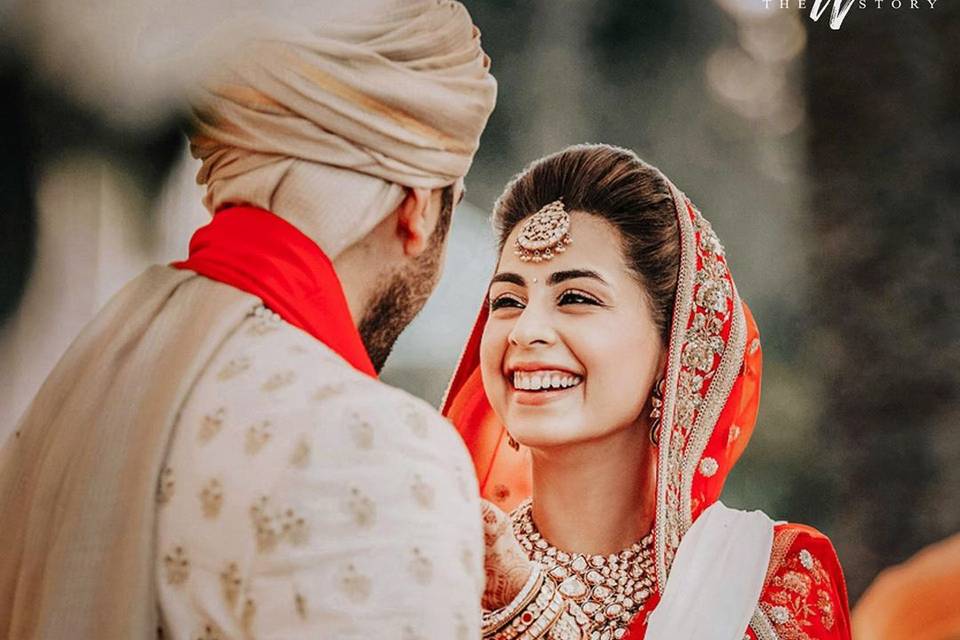 Ticking the days off on your wedding calendar must have become tedious and dreary during the lockdown! Due to the Coronavirus pandemic and the unravelling of unforeseen circumstances, all the brides and grooms-to-be have put their 'Shaadi Mein Zaroor Ana' moment on standby and are hesitant and confused. From picking the best designer for the wedding outfit to dropping the disco lights on the wedding music, everything has come to a sudden halt with the menacing virus disrupting the normalcy with an emergency protocol of social distancing and isolation.
We guess this pandemic has left a question in the hearts and minds of the to-be-wed couple whether you should put your dreamy wedding on hold for now, for a safer future. Are we right or are we right?
Ever heard of planning a wedding during a lockdown? Probably not. Do not worry as we have got you covered with some valuable and supportive solutions. Get a chance to revive the 'Mujhse Shaadi Karogi' mood by scrolling down for some helpful and worthy ways of planning a big fat wedding! 😎
A step-by-step guide is here to inspire you to pick wedding vendors during the social-distancing and lockdown period. Let's make this social distancing fruitful and successful!
Ask For Recommendations
A supporting family in need is a great family indeed. Cousins and relatives who have just got hitched must have hired vendor partners to plan their wedding flawlessly. They have a first-hand experience of the services, therefore, it is very important to ask for suggestions from your cousins and friends. They are your priceless resources when it comes to choosing wedding vendors. Did you like the food, alluring décor or the colourful pictures from your acquaintance's wedding? If yes, then just call them up or text them and ask for suggestions.
Word of mouth also creates a wall of assurance between the customer-vendor relationship and thus improves the vendor's approach towards you and your requirements.
Read Online Reviews
The easiest way to guarantee anything is to take certified online feedback. Yes, you got this! What should be the top priority while fetching honest reviews about wedding vendors? The star ratings and written reviews! You can check about their credibility, behaviour, time management just by clicking on the review section. Weigh out the reviews from various platforms if you find yourself confused and make sure to figure out the pros and cons before finalising the decision.
Point to remember: One bad review among 50 other genuinely good reviews should not be the deciding factor. Therefore, always believe in your instincts while browsing the reviews!
Browse their Social Media & Website
It is true, merely going through reviews would not be enough for you to make a decision that will add up to your big day's success. If you are not satisfied with the reviews and ratings, then social media can do wonders! Things are always better when you get your stalking skills brushed up. Why not "investigate" a wedding vendor and focus on his posts, blogs or pictures? Maybe you get a chance to stumble upon one of the finest or one of the most tempting reasons to hire them. Be it for wedding décor, photographer, caterer or anything, a full view of the vendor capacity can be made out from their social media and their website.
From FAQs to their reviews and real pictures from weddings they have been a part of - it is all there on their website. All you need to do is take some time out to sit back and spend it by researching the vendor.
Schedule virtual meetings
Woah, now that you have zeroed on your wedding vendor, are you ready to take a virtual tour? Due to the time change and looking at the ungodly circumstances of social distancing and self-isolation, we suggest you opt for online interviews on Skype or video calls. Unless they have a virtual tour video already in place, where you get a chance to explore your dreamy location, the experience of the services and much more. It is mostly recommended for the venues that you sieve for the wedding, where you must get an idea of the space and location before finalising it. A virtual tour will be just the right amount of insight you need.
Some important points to keep in mind before starting a virtual meet:
Prepare a proper list of questions which you are going to ask the vendor.
Make sure you take a look at every nook and corner.
Don't fret to ask them to go back and show you some space again.
Last but not the least, always believe in your instincts after getting a visual.
Check photos & videos of previous work
The only thing more appealing than the rest is a picture. A pictorial representation of the vendor's work is a great way to screen. Then why not cherry pick the same thing in the selection of a wedding vendor? This point is just a brownie step in making your D-day a blissful and a happy one. You can ask for the pictures of their previous work as picking a florist, decorator, photographer or your venue all by fluke is not an ideal move. You can also go for the videos of musicians, bands and all the entertainers.
However, for cakes and for caterers we would still suggest you order some tastings and wait for making the final decision. Your tastebuds have a very crucial task in picking a caterer and your wedding cake.
Read the contract thoroughly
You would be thinking why read the contract with focus when the wedding vendor is trustworthy and has a rapport? Because it's better to be safe than sorry! What do you need to do after you have received the contract? Go through the contract with full concentration and read each line of clauses. If you cannot understand the language, then ask the vendor to give clarity on the doubtful points over mail or call. As everything is uncertain at this point of time, be sure that there is a postponement or a fee adjustment clause mentioned. Wedding insurance is also a must, especially under the current circumstances. Take the guidance of the vendor when it comes to postponing your wedding function.
Once accounted? Just sign the contract! All you need to do is supervise the making of your dream come true event, and wait to walk down the aisle to a happily ever after.
Even if the times are not so difficult, you can still plan your wedding right from the comfort of your couch with all the facilities available at your fingertips. Get on the WeddingWire.IN portal to plan your perfect and flawless wedding without any hurdles. Register for your gifts and make sure you make a wedding website with all your save the dates or change the dates and update everything for your guests to be thrilled and ready for your big day!
Get in touch with the impeccable professionals from the list of wedding vendors on our portal to make your wedding an unforgettable event, because 'Pyar ek baar hota hai, aur Shaadi bhi ek hi baar hoti hai.'
-Written by Surbhi Sachdeva.