7 Tips to Make Your Simple Flower Decoration Pop on the Big Day
Even the simplest looking flower decoration can add the right amount of jazz and freshness to your wedding. Learn how to do that right with these tips.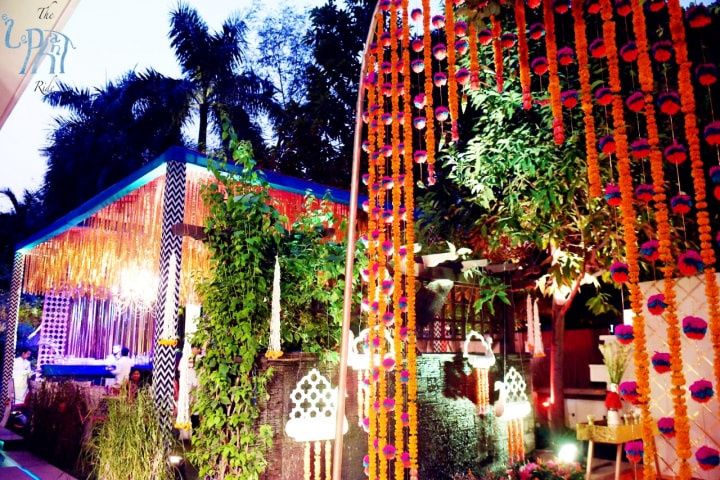 Flowers have the power to brighten up any room. They bring joy, life and colour to any space they inhabit. Nothing feels fresher than a room filled with beautiful flowers. For this and many more reasons, flowers are an integral part of the wedding festivities. From centrepieces to entrance decor, they are everywhere and all the more reason for you to pick out their details carefully. We come with some simple flower decoration tips that will transform your events and leave a lasting impression on one and all.
1. Have enough at hand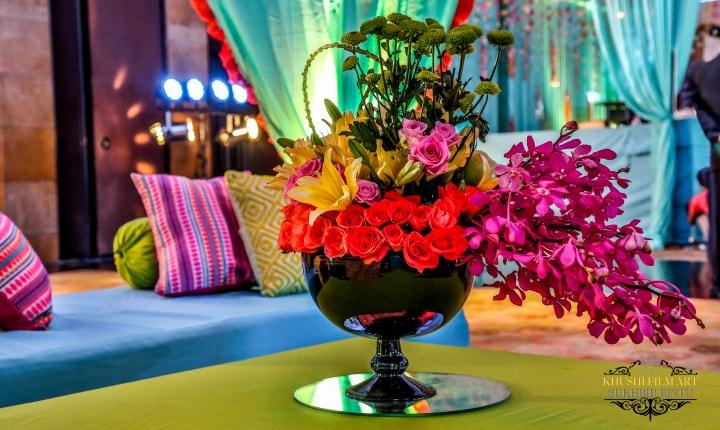 A well-packed bunch is a well-preserved bunch. Have enough flowers so that all your floral installations stay as they are for the longest time. Cover the sparse areas well with simple flower decoration arrangements that hold their own, and don't leave much room for them to move around and change the pattern. Even when some of the flowers start to wear off, being tightly held in a bunch won't give them much space to look flimsy. Thus, the appeal of your flower decoration will stay intact.
2. Follow a colour palette
Use a carefully considered arrangement of greenery and colour-coordinated blooms that would set the scene for some delightful photographs. Using colours that clash or too many at the same place for a simple flower decoration would result in a kitschy outcome, and prove to be an eyesore. Imagine bougainvillaea and orchids being used in the same spot. Neither of them would be in-focus making all your efforts turn useless. Choosing the right colour scheme is of utmost importance and can make your wedding look like it's straight out of Wonderland.
3. Mix and match colours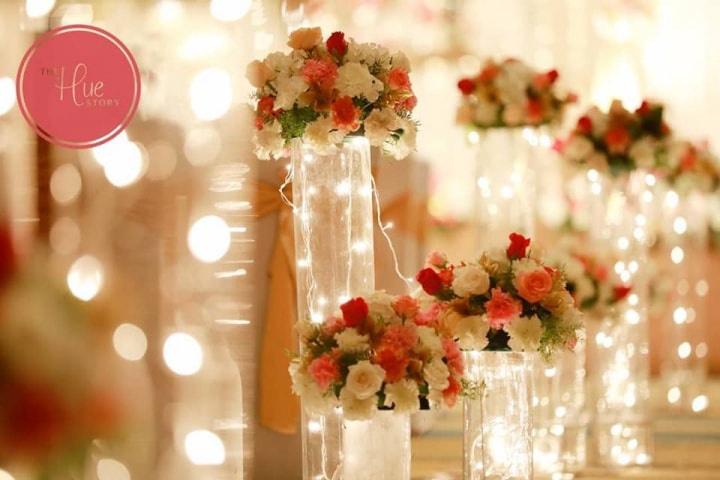 Using the same colour all over the venue will make your wedding look drab and overdone. No one wants Valentine's overdose on a simple flower decoration, not even the mushy couples. That's why throw in a mix of shades when selecting the flower colours. Use vines of greenery and bushels of flowers in complimenting hues, scatter some petals around and employ candles and candelabras to accentuate matching shades. Be a little creative. It's the most important day of your life, after all.
4. Be flexible
Don't be very rigid in picking out your flowers. If the salmon carnations are not available anywhere for a simple flower decoration, maybe try some other flower in a similar shade. You might come out with a better floral accent than you started off with. Experiment, try new shades and styles and don't let your planning come in the way of your enthusiasm. Leave room for compromise, and you'll be surprised to see the striking results.
5. Pay attention to the scents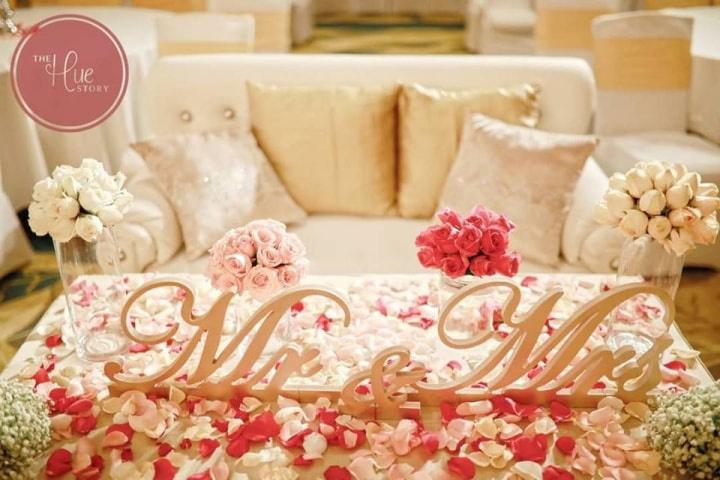 The fragrance is an important part of a flower. Forgetting that while planning even a simple flower decoration can have ramifications later on. Follow the aesthetic appeal, but also keep in mind the clashing scents that can put your guests off sometimes. For example, having Chameli flowers right next to the dining area would be a poor choice. Being a little aware would avoid situations like this.
6. Choose wisely
While delicate flowers are wonderful to look at when fresh, they tend to wilt in a couple of hours, leaving a mess behind, even in a simple flower decoration. Wedding events are time-taking, from the pre-wedding functions to the post-wedding ones, to the Big Day itself. Imagine what would happen to those fragile blooms by the time you come on the stage, hours and hours after the decorators laboured over them. Go for fuller foliage made up of longer-lasting flora, and you'll have a memorable ceremony taken to a whole new level of romance.
7. Utilise your budget well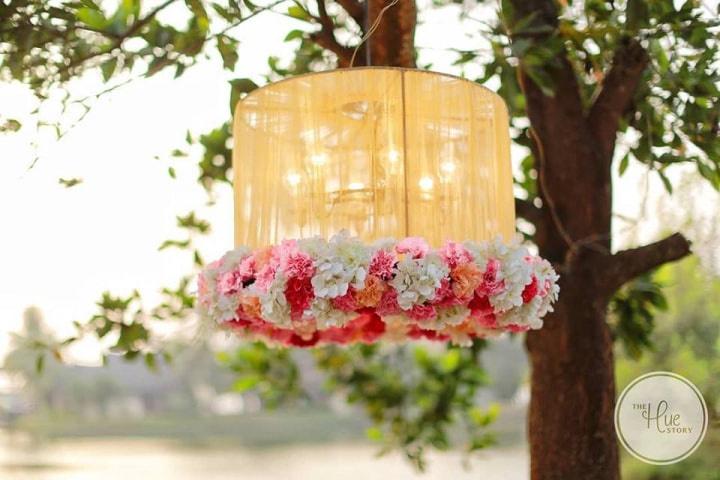 Though having a wedding is an expensive affair, but trying to cut costs by picking out cheap flowers is not a great idea, even for a simple flower decoration. Some of the most expensive flowers are also much larger in size. Using them in moderation along with the lesser priced ones can prove to be more effective than you imagined, and still somehow be in your budget. Imagine cascading greenery and lush hydrangea, paired with floral chandeliers that bring out the hues of the blooms and cover larger spaces without having to use too many. Just let the creativity flow!
Now that you have our handy tips, you should start planning out the floral scheme for your wedding events. Using flowers and their aesthetics is an art, which, if mastered, will leave you with astonishing results and engulf your guests in awe. Figure out the perfect floral details for every nook and corner of the venue, and see the entire place come to life in front of your own eyes, for all to see!
Hire the best of wedding decorators for a hassle-free arrangement at your celebrations.