Royal Blue Wedding Ideas for Your Big Fat Indian Wedding
Royal Blue is a great colour based theme idea for a wedding. We have curated this list of royal blue wedding ideas that you can incorporate for any event!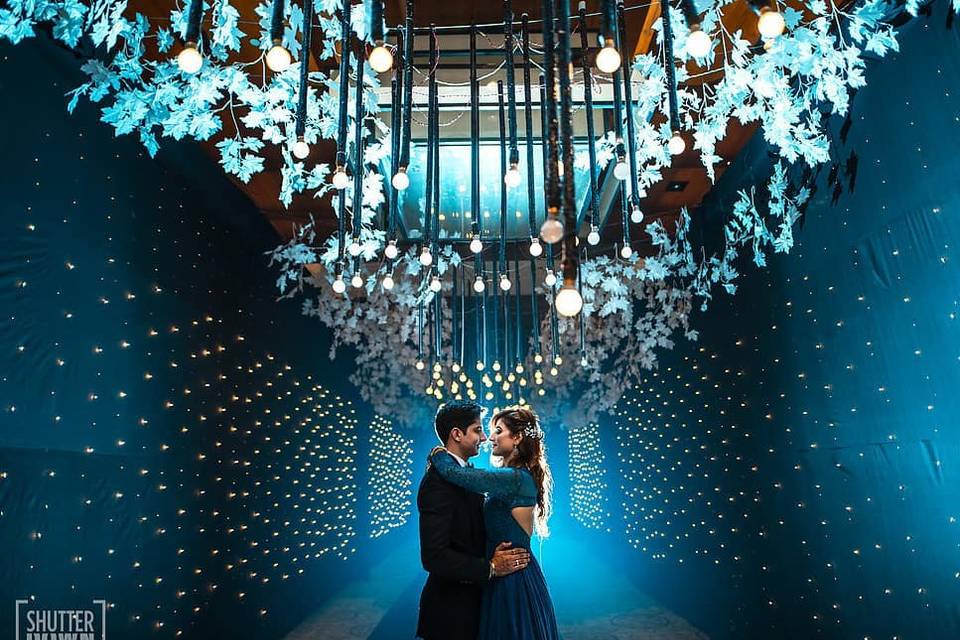 Going for a colour based theme for a wedding is a popular approach when one's looking for quick and easy décor solutions. A set colour combination ties different elements of the wedding together - the décor, the invitations, props and the outfits - and makes things more organised. Royal blue is a shade of blue that is associated with opulence, elegance and calmness which makes this colour very appropriate to be used during weddings. This is why a blue theme is so popular when it comes to the wedding circuit.
We have curated this list of royal blue wedding ideas that can inspire you to create a similar themed wedding for yourself!
1. Royal Blue Invitation Cards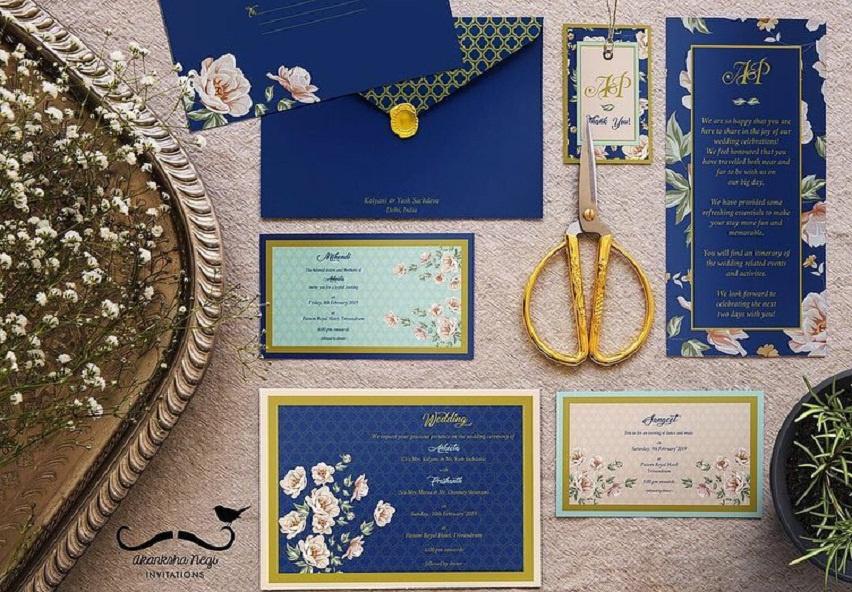 The invitation cards that you send out to your guests set the tone for the wedding and are the first instance of wedding-related talks between you and your guests. So, you would want to set the theme of all the events right from the invitations so that your guests are in sync with your wedding décor. This invitation card is a beautiful display of the way royal blue wedding ideas can be incorporated with different elements like floral designs.
2. Quirky Hotel Room Door Cards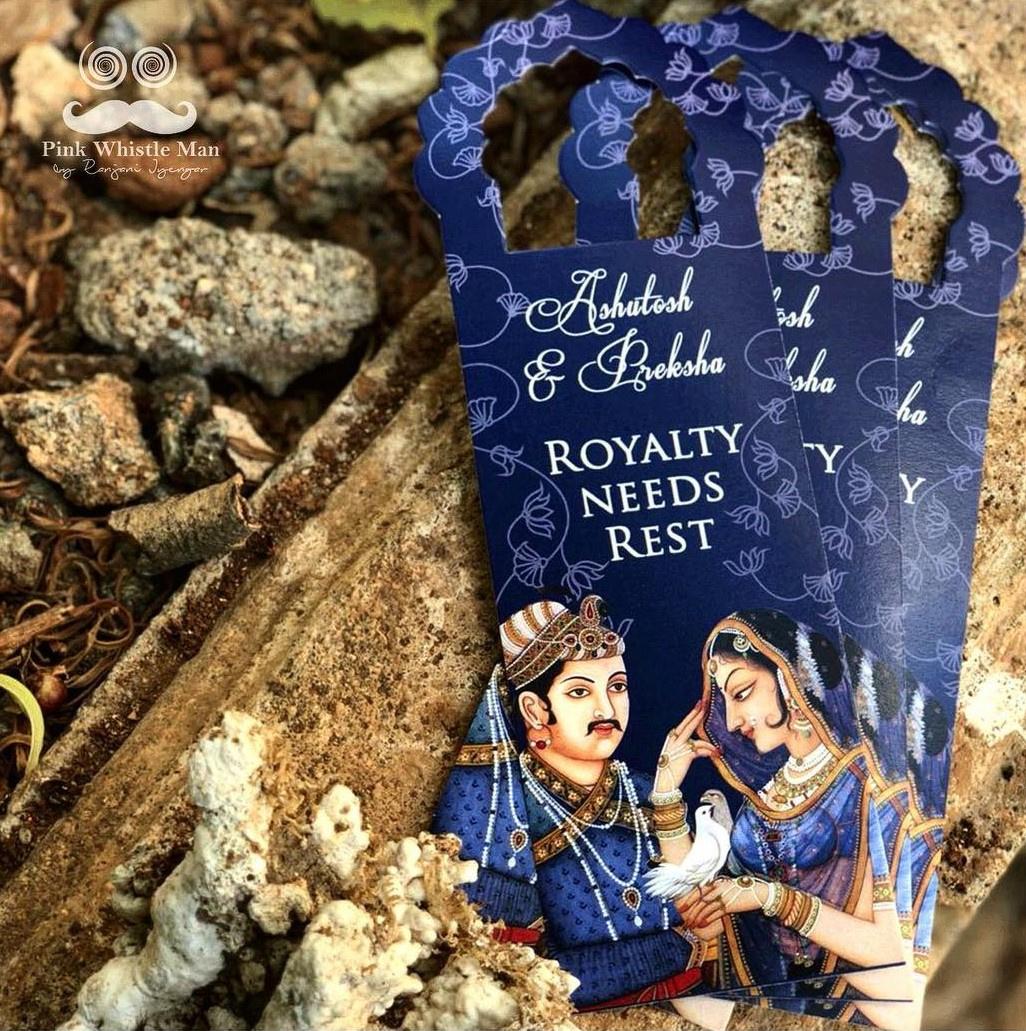 To make your wedding theme truly shine, you should incorporate royal blue wedding ideas in elements that can be easily ignored like hotel room door cards. The ones you see above are personalised to cater to the royal blue theme of the wedding. Your guests will appreciate your attention to detail and such cute and quirky elements will surely bring a big smile on their face.
3. Royal Blue tents for the wedding venue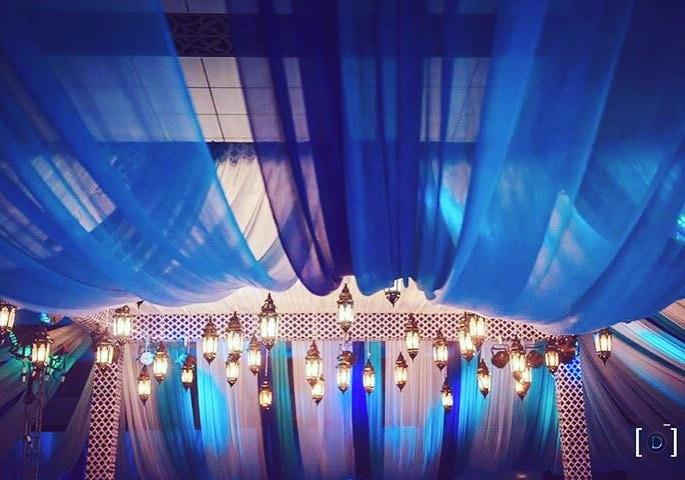 Next, on this list of royal blue wedding ideas, we focus on the décor of the wedding venue. To let the royal blue colour truly shine you can use the shade as the colour of the tents and other elements of décor at the wedding venue.
4. Photobooth design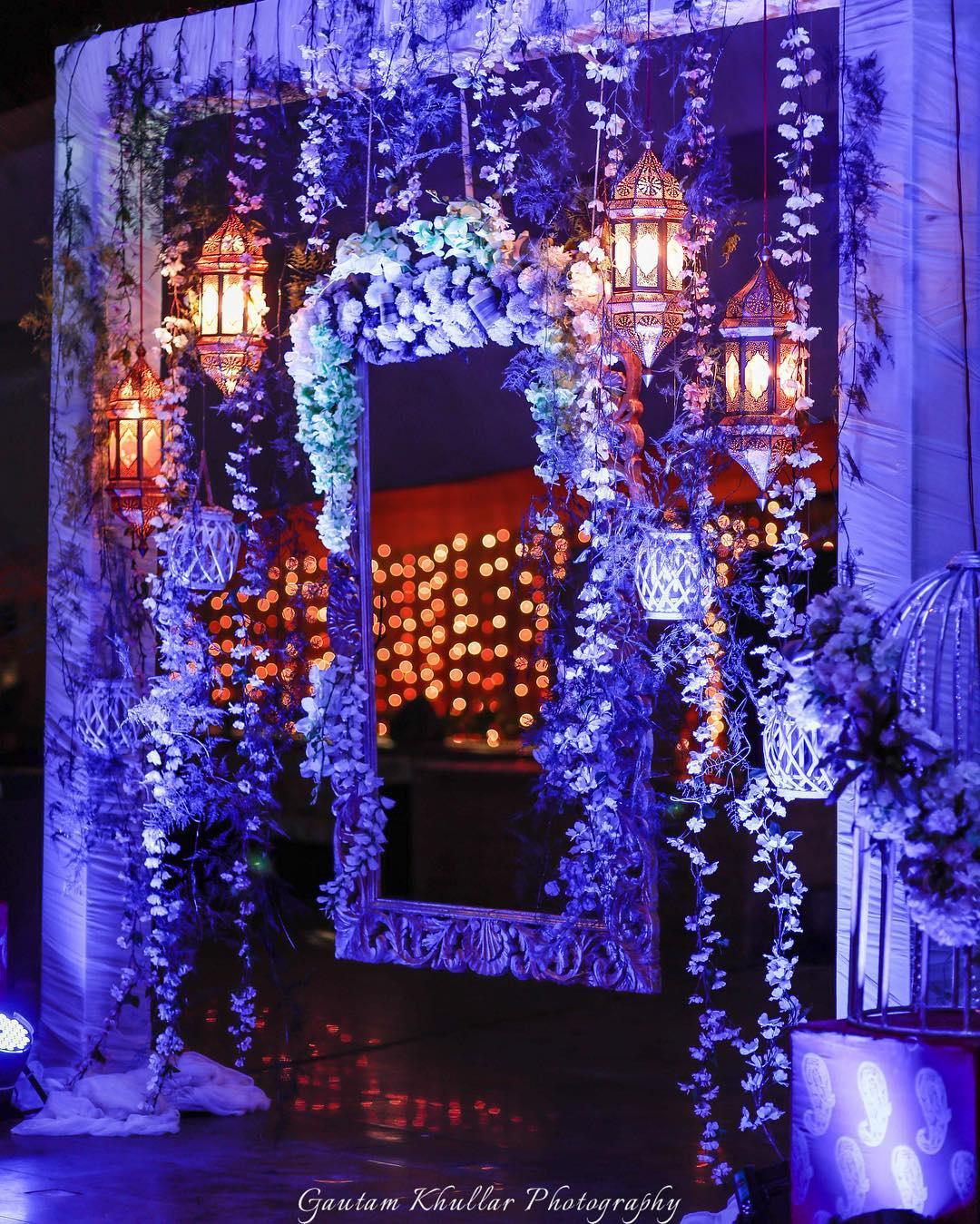 This floral framed photo booth has strong royal blue lighting to take the theme forward. You can play with different lighting colours to add another layer of detail for your wedding decor and put further emphasis on the theme colour of the wedding.
5. Royal Blue Beach Wedding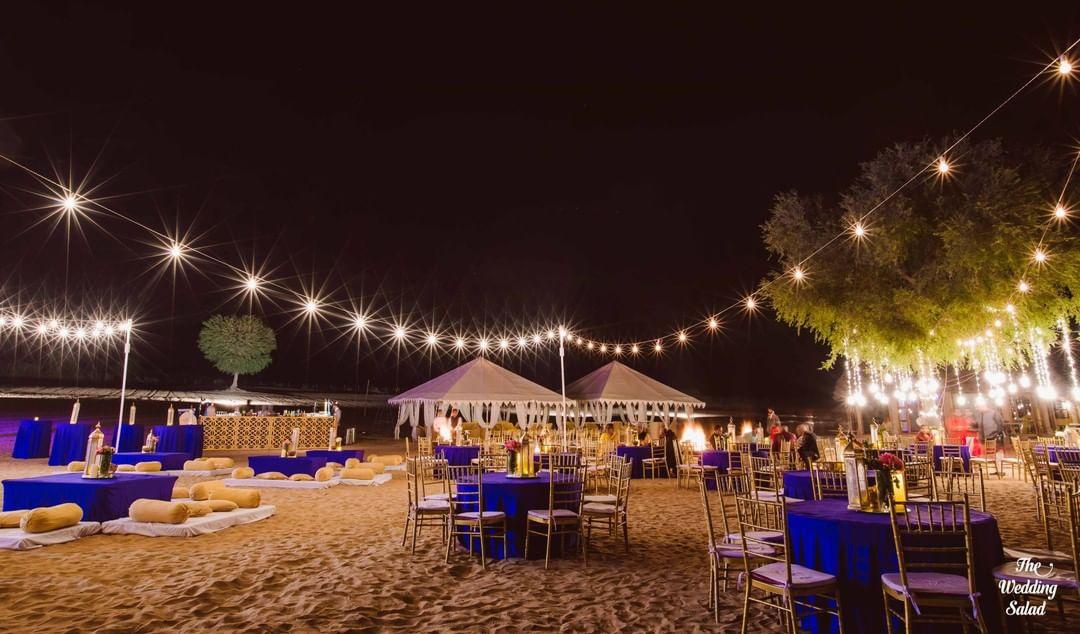 Beach weddings are the stuff that dreams are made off. Adding royal blue wedding ideas to your beach wedding can be a great way to highlight the destination of the wedding. This picture features a contrasting royal blue décor that stands out on the white sands of the beach. Due to this, the elegance and wow factor of this deep royal blue shade truly shines.
The use of gold elements on top of the blue serves as a great accent colour for the design and makes this wedding look straight out a big romantic film.
6. Royal Blue outfit for the groom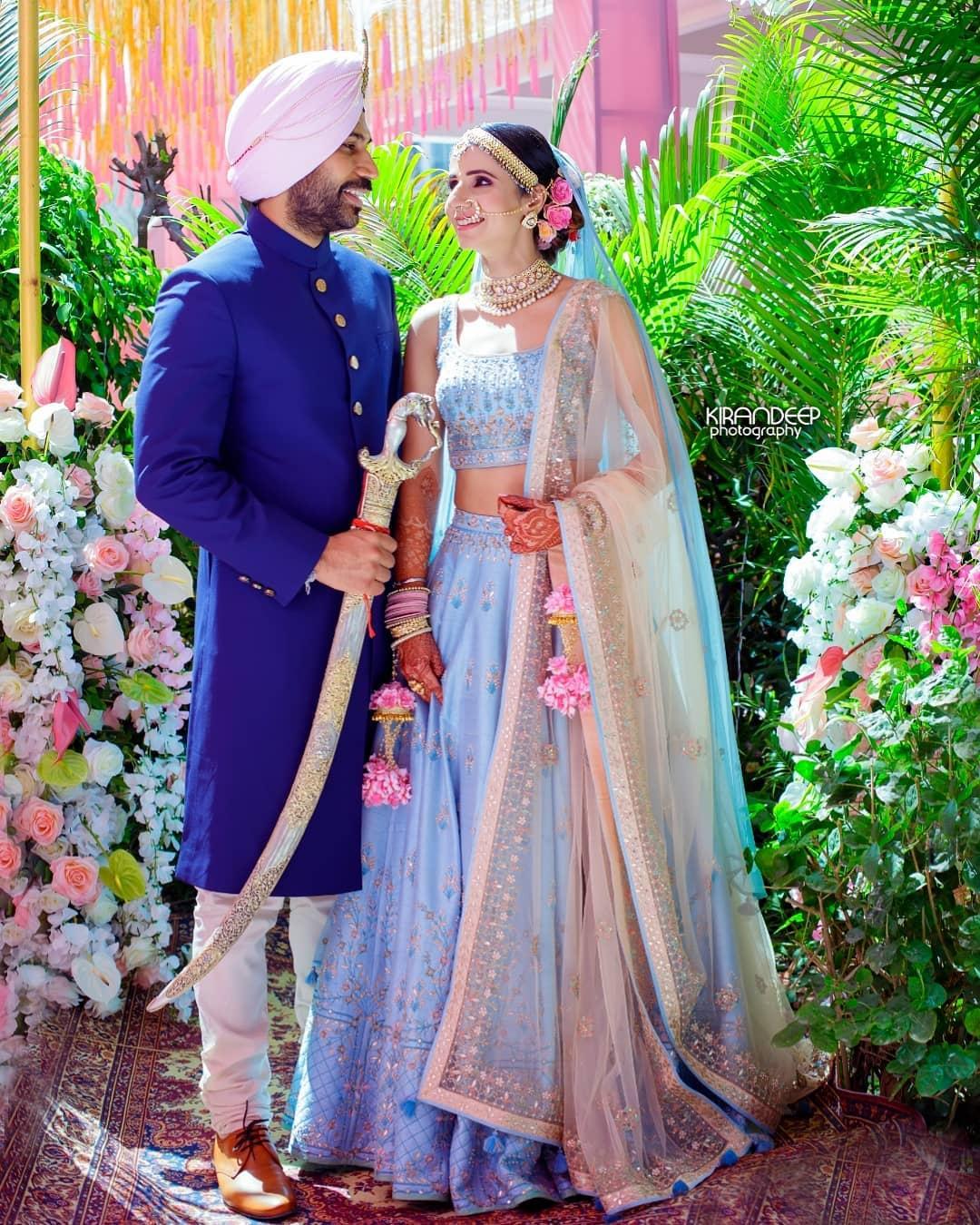 royal blue wedding ideas can be incorporated in your outfits apart from just the décor and other elements. Here, the groom is wearing a royal blue Bandhgala with gold buttons to add a bit of bling to the outfit. The shade of blue is enough to make a strong statement of opulence and luxury on its own and is a safe option to go for during your wedding festivities.
7. Royal Blue Jutti for the Punjabi Bride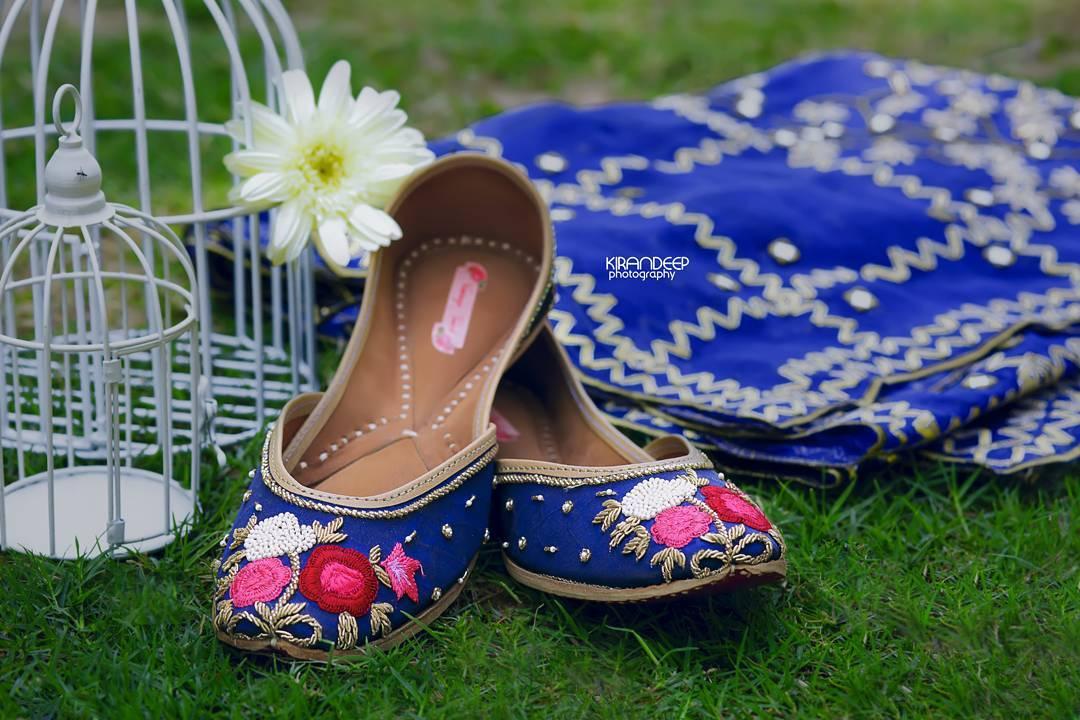 You can carry the royal blue colour combination to your bridal footwear to compliment your outfit. You can go for such a Jutti with a bright floral patchwork design, bringing a splash of colour to the design. The design is a great option if you want to channel your inner Punjabi Kudi at the wedding!
8. Royal Blue Salwar Kameez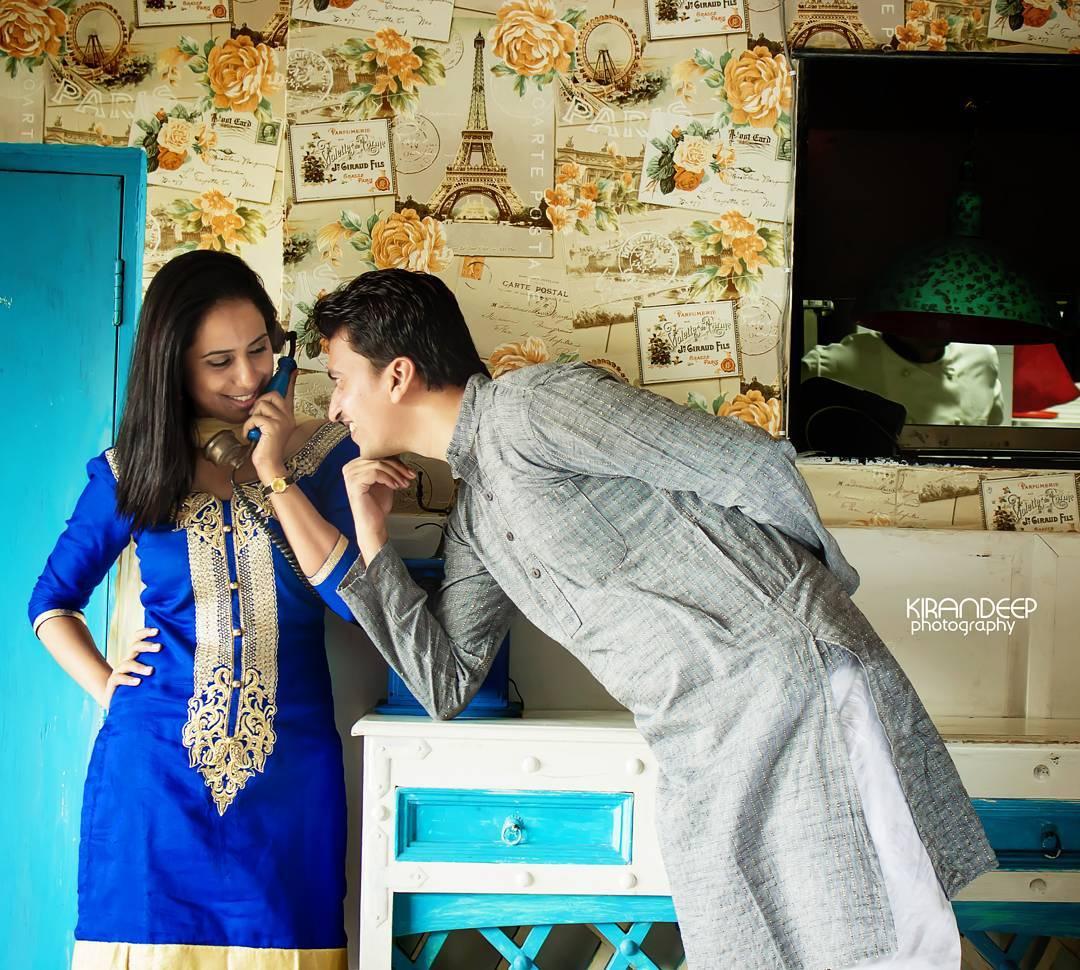 Next, on this list of royal blue wedding ideas, we have this light Punjabi suit with golden embroidery. This royal blue suit oozes understated elegance and is a good option to be worn on functions like Haldi and Mehndi.
9. Colour co-ordinated couple outfits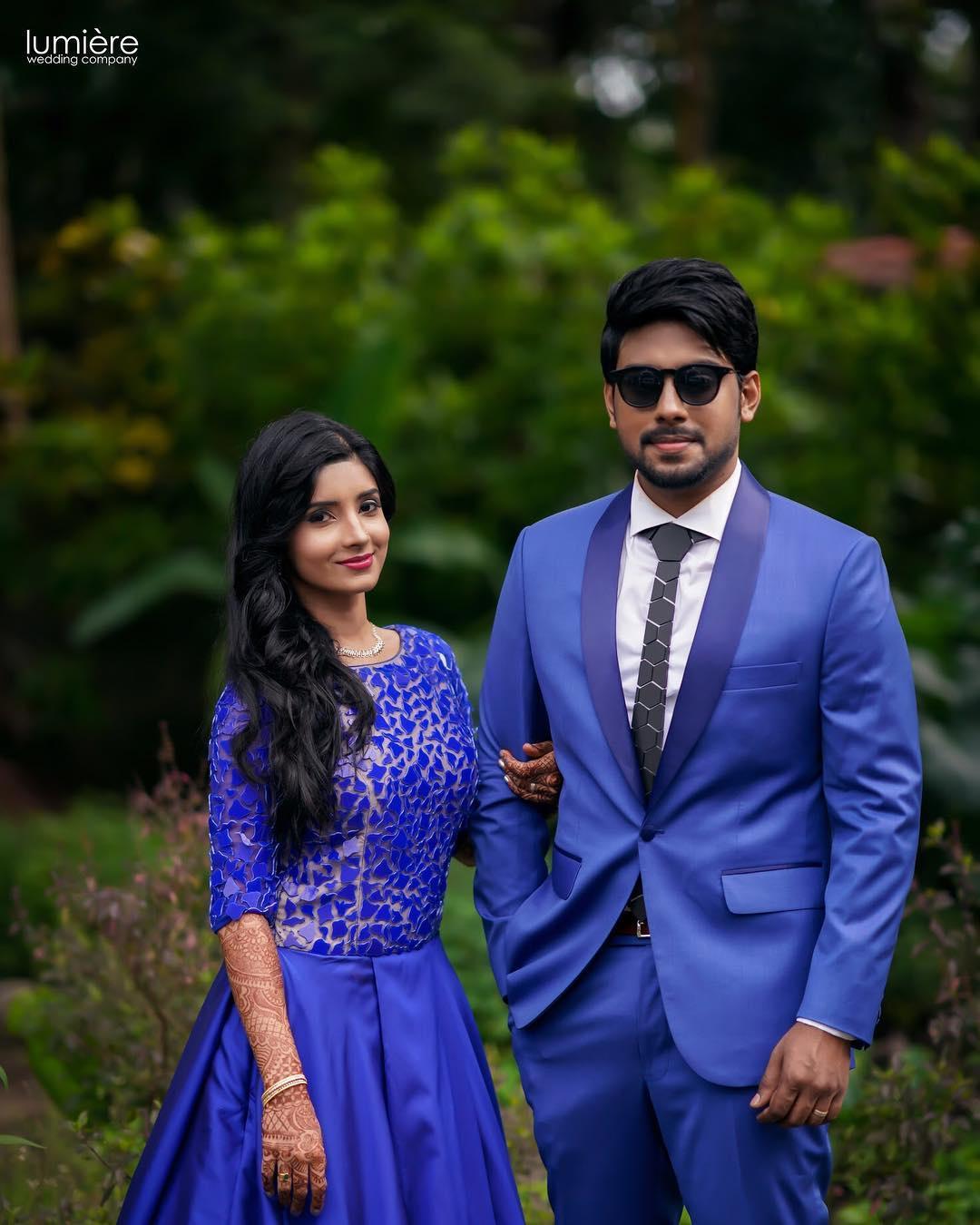 For the bride and groom, wearing outfits that complement each other's attire has become a popular trend in recent times. In this photograph, we can see the bride wearing a modern-looking royal blue gown and the groom is wearing a matching suit to celebrate the royal blue theme.
10. Royal Blue Printed Saree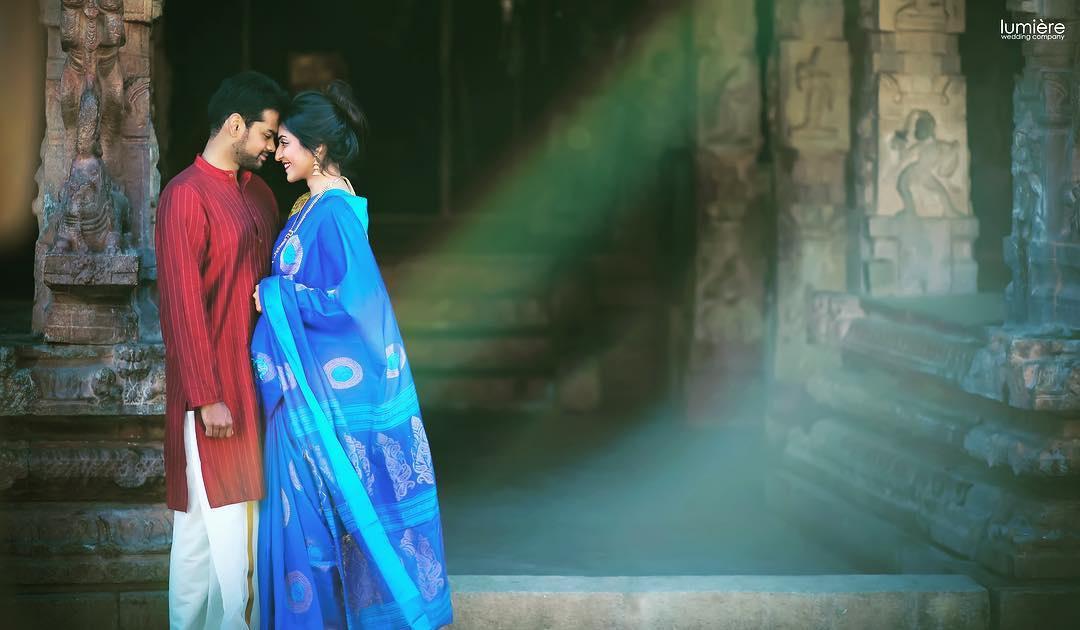 For the last entry on this list of royal blue wedding ideas, we have this printed saree in a beautiful shade of blue. This saree with a bold print is perfect to be worn on a wedding function if you want to keep things light and comfortable and embrace the royal blue shade to the fullest.
The shade of royal blue compliments the grandeur and the opulence that is associated with most big fat Indian weddings. The colour can be incorporated in different elements of the wedding with great ease. We hope this list of royal Blue wedding ideas gives you enough inspiration to embrace the beautiful shade on your wedding.
Want your wedding to look spectacular? Get in touch with renowned wedding planners near you!