Pick These Punjabi Suit Latest Design Options For Your Wedding!
Looking for Punjabi suit latest design options for your wedding? Check out these amazing options and start shopping accordingly!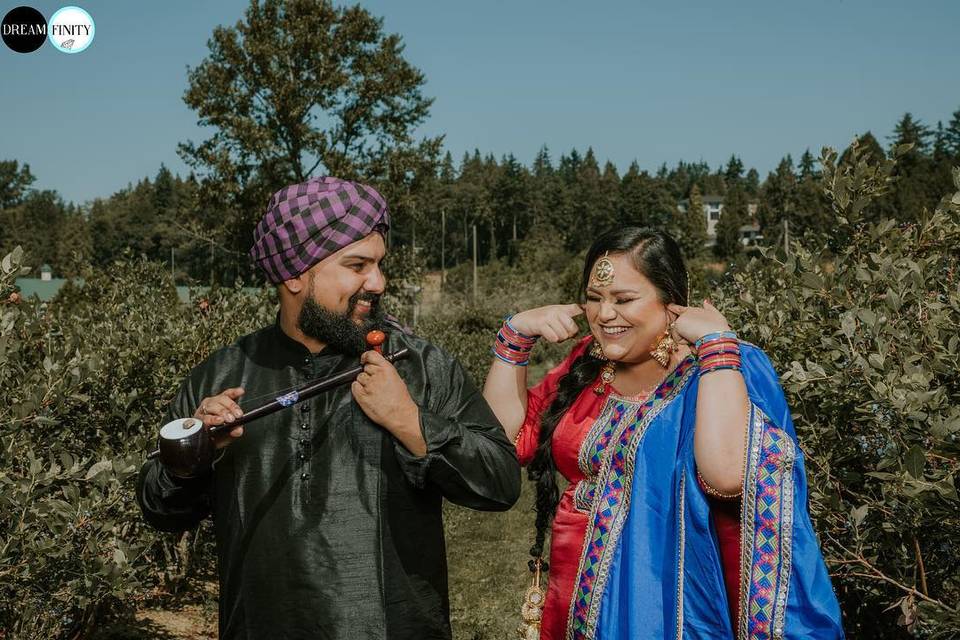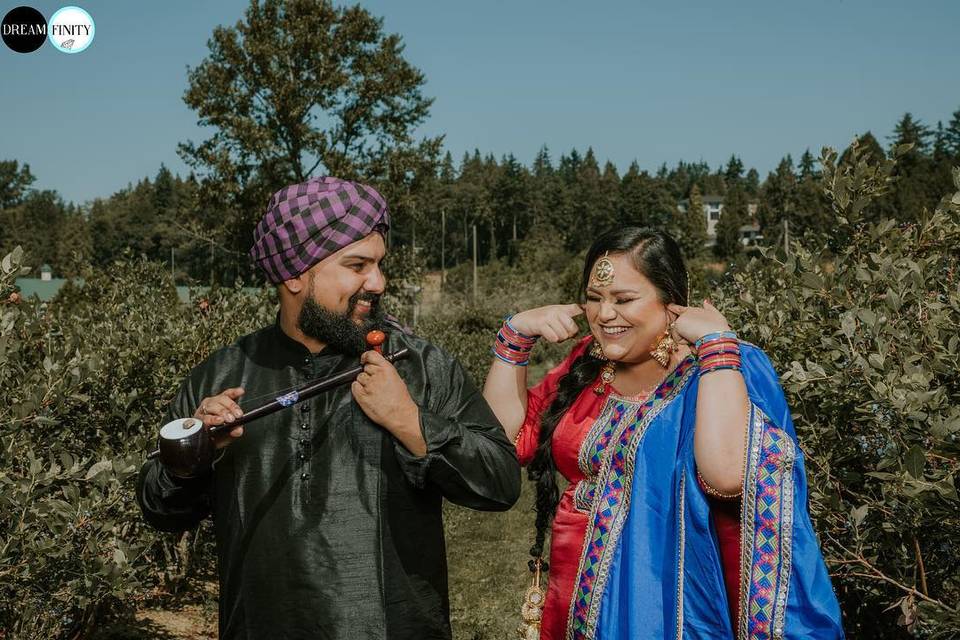 Image courtesy: Dreamfinity
No summer wedding is complete without wearing a Punjabi suit latest design to at least one event! With the heat bearing down on us and threatening to melt off our natural bridal makeup for the day, we need all the help we can get in terms of cooling off! Throwing on a pair of airy salwars with a matching kameez seems like the perfect solution to all your woes!
With a myriad of prints, embroideries, and designs at your disposal, picking a Punjabi suit latest design option that suits your body and personality should not be too hard! Here is a scrapbook of great ideas!
1. Blue with black Phulkari!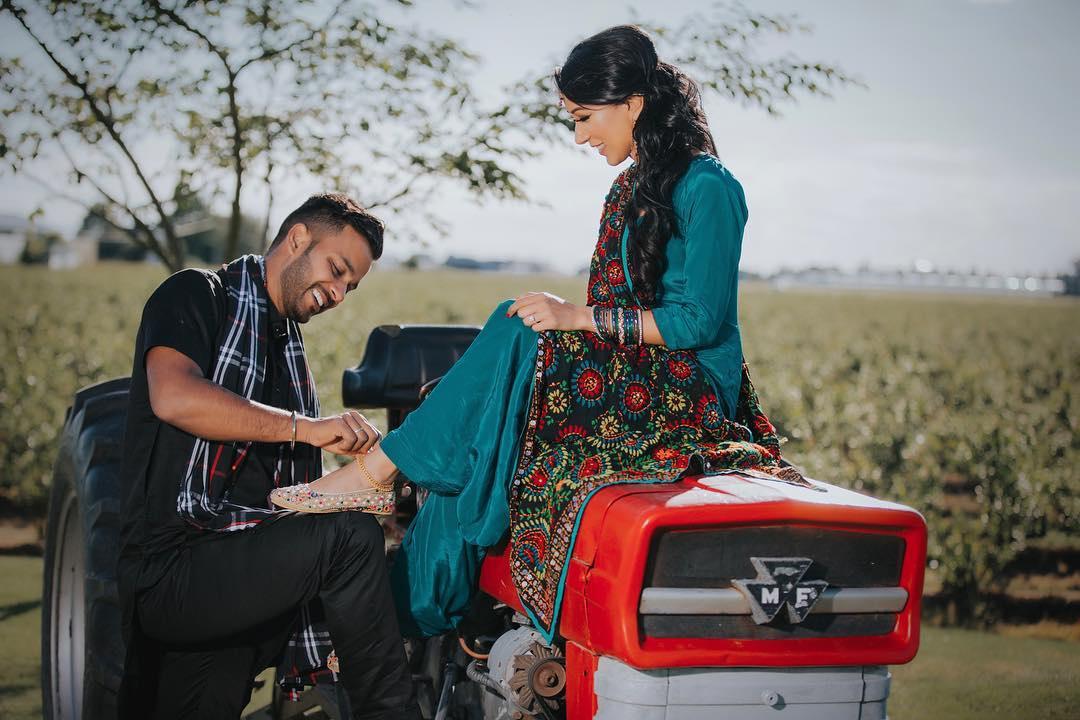 Image courtesy: Dream Box Creations
If you're looking for an example of a Punjabi suit latest design idea, this blue one is a highly contemporary piece because of the colour combination. One rarely sees such dark colours when checking out Punjabi suits – the majority are generally within warmer colour families.
The black Phulkari dupatta with this suit will definitely be a versatile addition to your closet as you can wear it with other outfits too! In fact,
2. Blue and gold for the bridesmaids!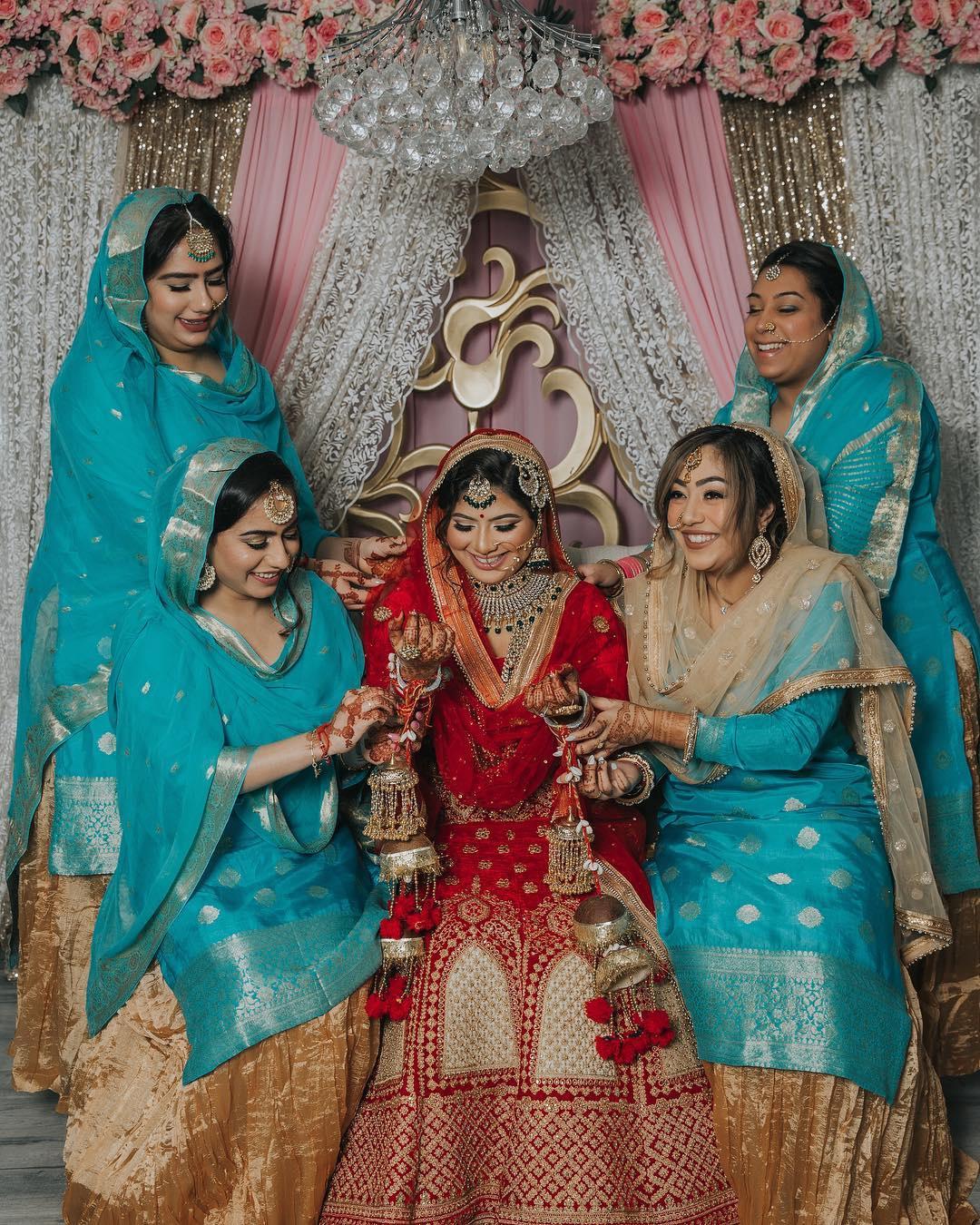 Image courtesy: Dream Box Creations
These days, Indian brides want bridesmaids too – not to help out with the wedding, just for the funky photo ops! Asking your bridesmaids to dress in a Punjabi suit latest design outfit can be a great idea as the silhouette of this garment tends to suit all body types!
Choose bright colours to help your BFFs stand out!
3. Peppy pink and yellow suit!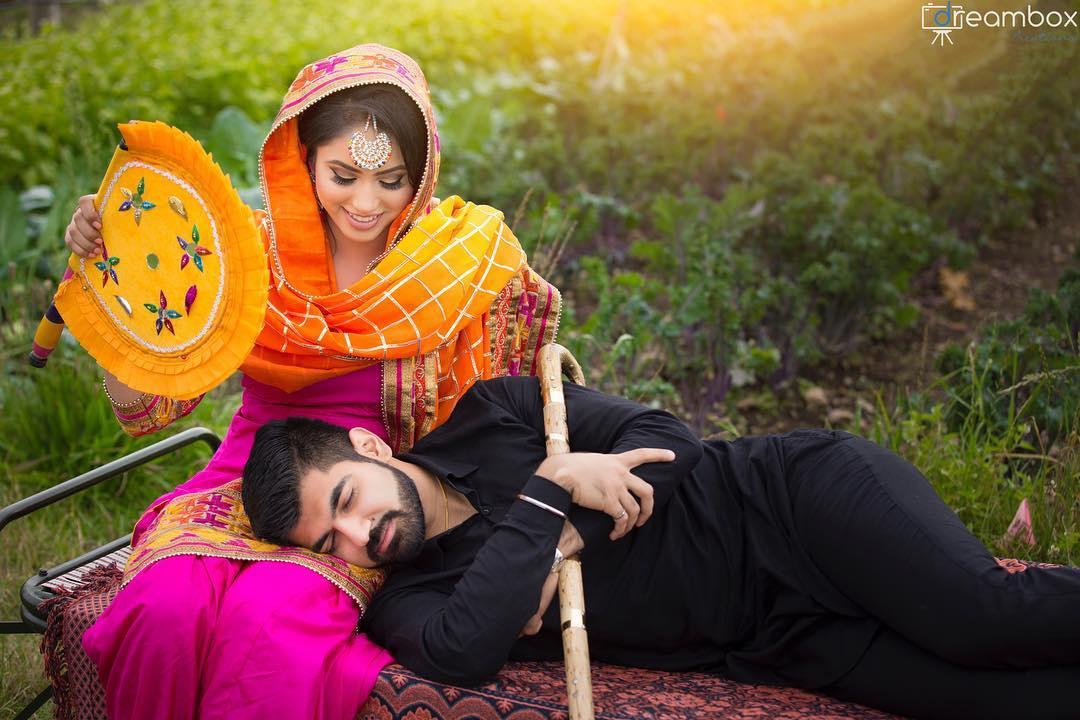 Image courtesy: Dream Box Creations
Rani pink is a hot colour this wedding season, and though we mostly see it in the form of a lehenga, there's no rule that says you can find a Punjabi suit latest design option in this hue.
The yellow offsets the deep tones of pink and creates a great visual dynamic between the two! Pair this with thread bangles and you'll look lovely!
4. Joyful yellow and blue outfit!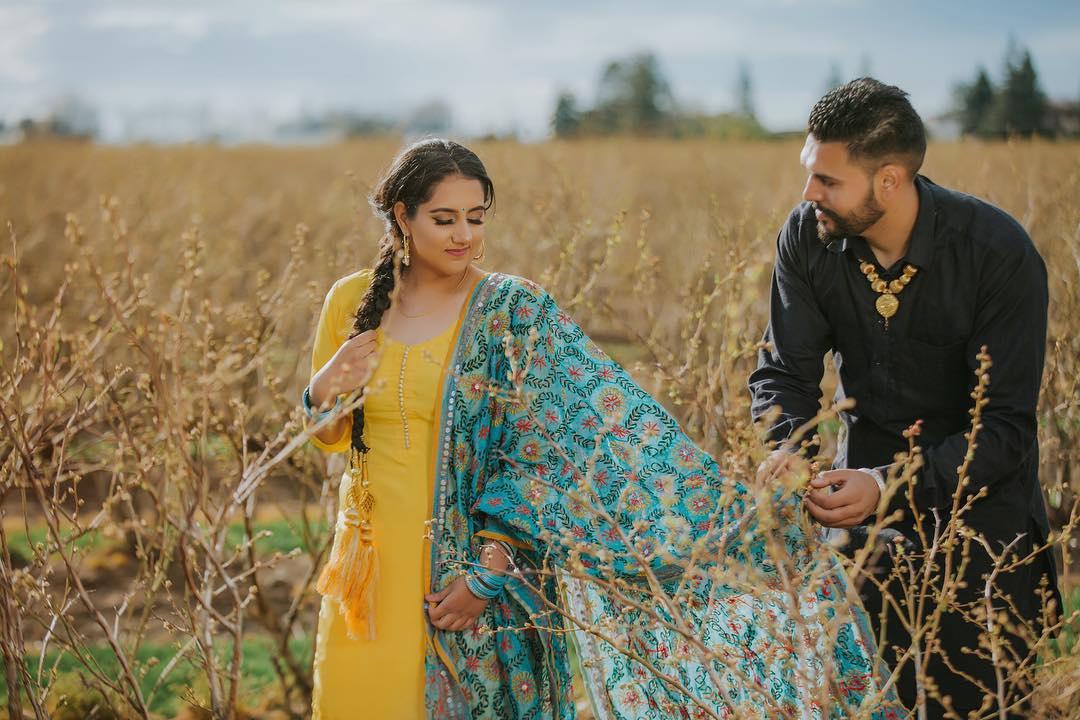 Image courtesy: Dream Box Creations
Yellow is a colour that exudes happiness, and isn't that what you want on your wedding? Bright and light, this is an example of Punjabi suit latest design that is perfect for a Mehndi or Haldi ceremony.
We're totally digging the light blue dupatta because it adds so much to the look on the whole!
5. Eye-catching pink and orange suit!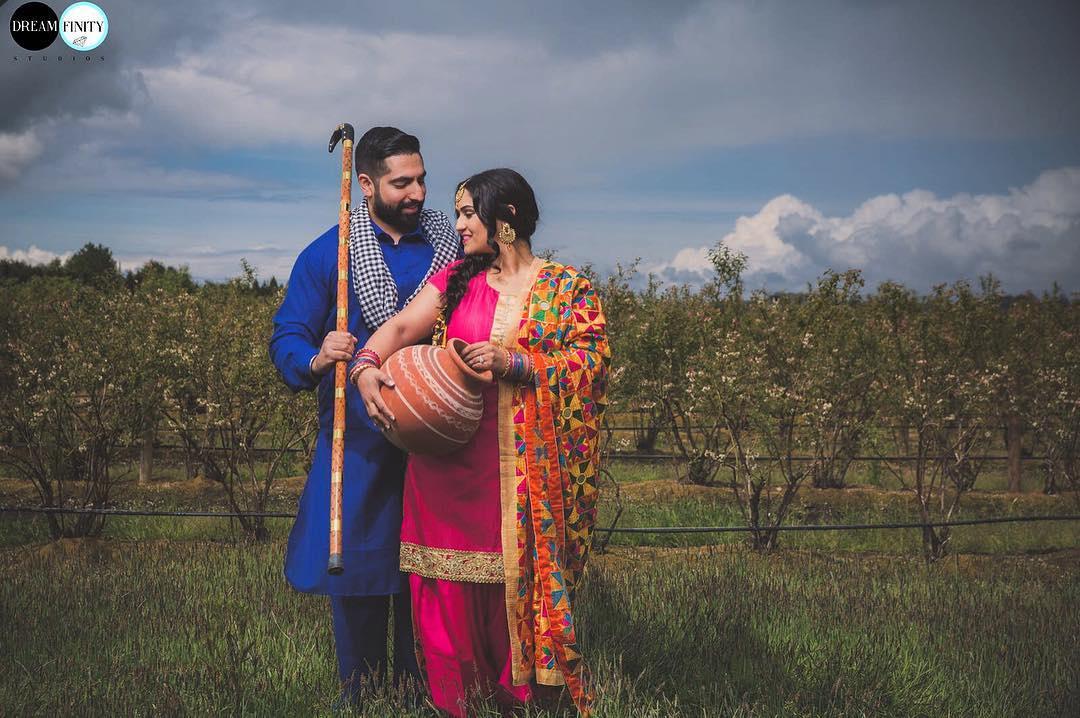 Image courtesy: Dreamfinity
Deep pink salwar suits can look lovely during a Mehndi ceremony. The gold embroidery work on the borders of the Kurta and salwar take this outfit from a casual one to a dressier one.
Of course, the orange phulkari dupatta is the statement piece here! Make sure that your designer juttis match the dupatta for a great look!
6. Heavy pink and green bridal suit!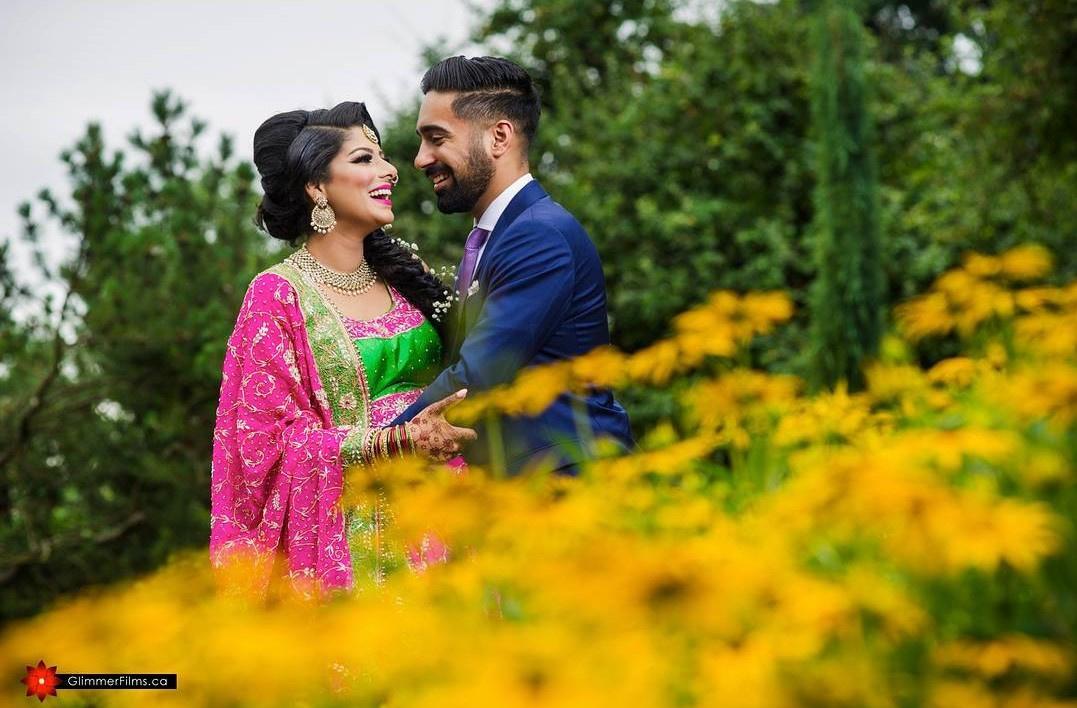 Can a bride wear a salwar suit for her wedding? YES! When you're looking for a Punjabi suit latest design option that's apt for the bride, make sure that you prioritise garments that have heavy embroidery so that the outfit can be heavy.
7. Heavily patterned blue suit for the mom!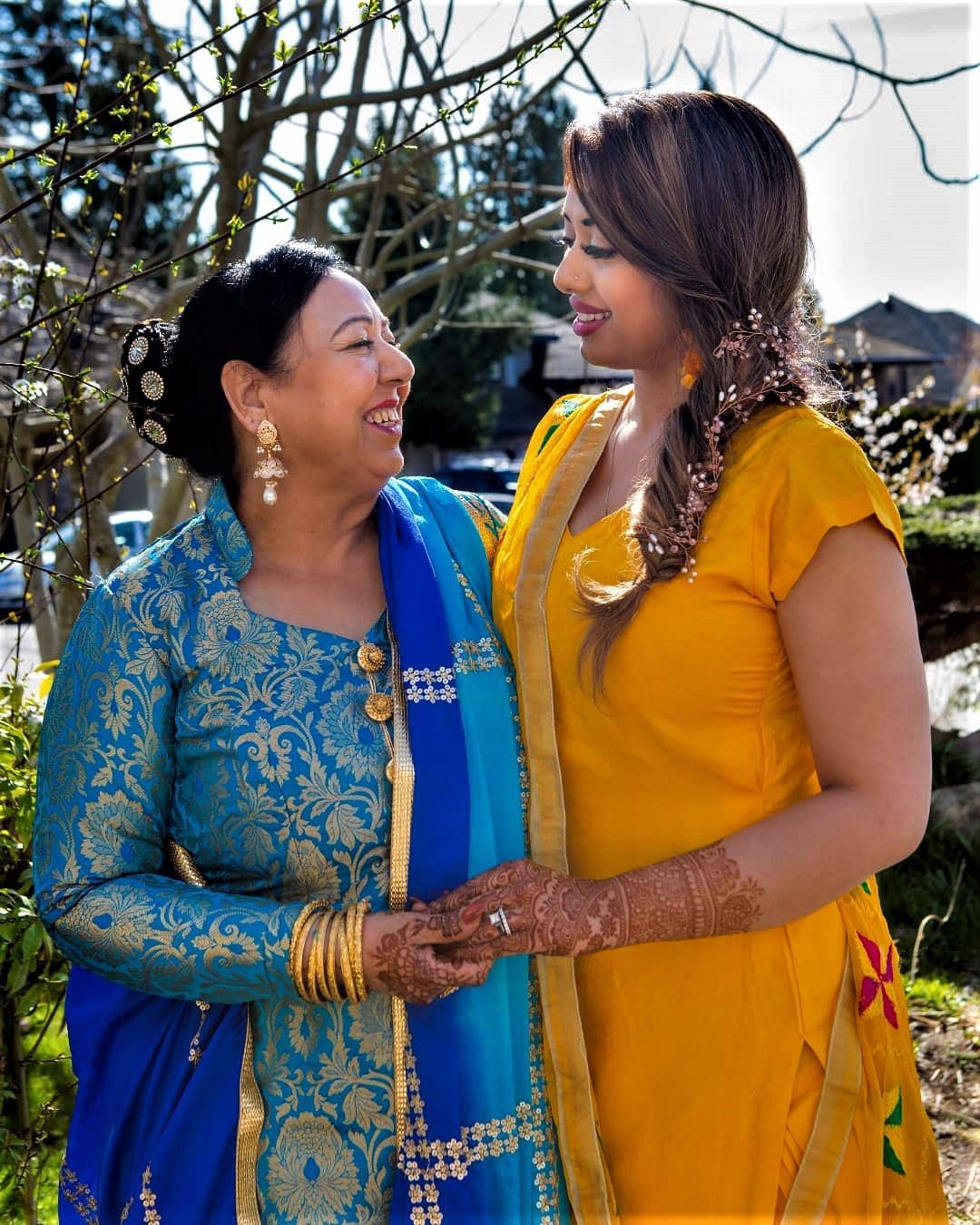 More often than not, the mother of the bride relies on this timeless garment because it feels like the most natural one to wear at the wedding.
Picking Punjabi suit latest design kurtis that have heavy patterns on them can help keep the garment appropriate for weddings. Something like this can be paired with a metallic dupatta as well as a sheer one!
8. Another Pink suit!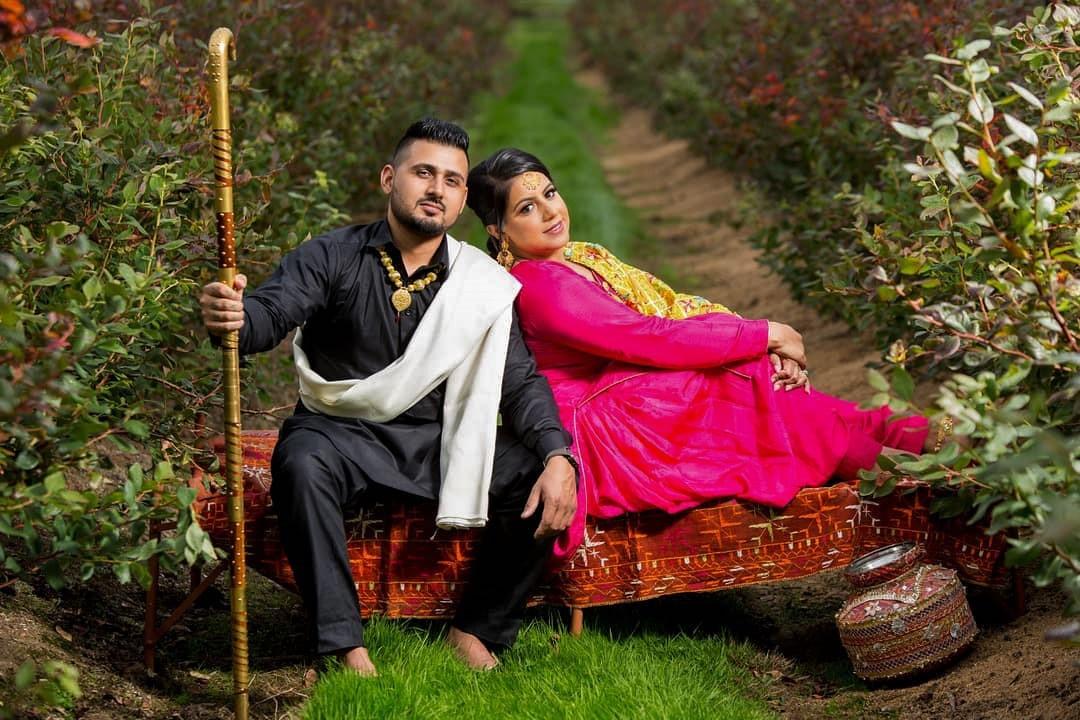 If you were still questioning whether hot pink is a relevant colour this wedding season, then here's another bride in a pink salwar suit. This is also a plain suit with heavy dupatta, with a bright yellow Phulkari one completing the ensemble.
9. Red and gold bridal suit!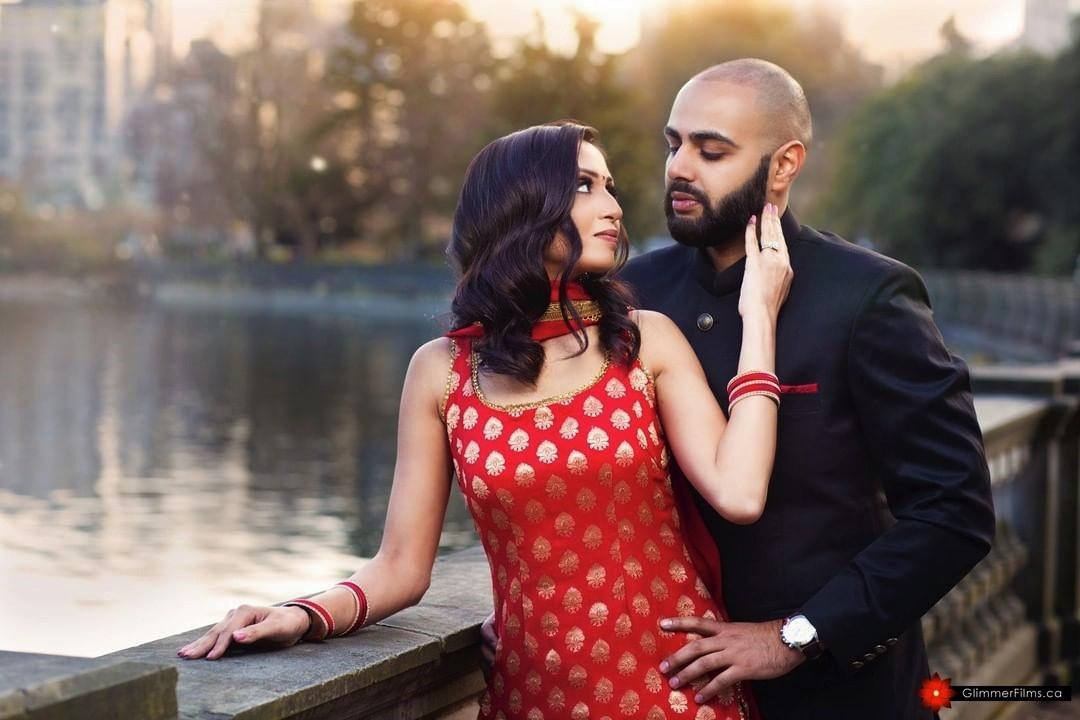 The bride has to wear at least one red outfit during her wedding week, even if she plans to subvert the red lehenga trend! Why not pick a Punjabi suit latest design option in red for your Sangeet night? This red one has gold Butis all over the kurti, making this a fairly dressy option for the bride!
10. Statement yellow dupatta!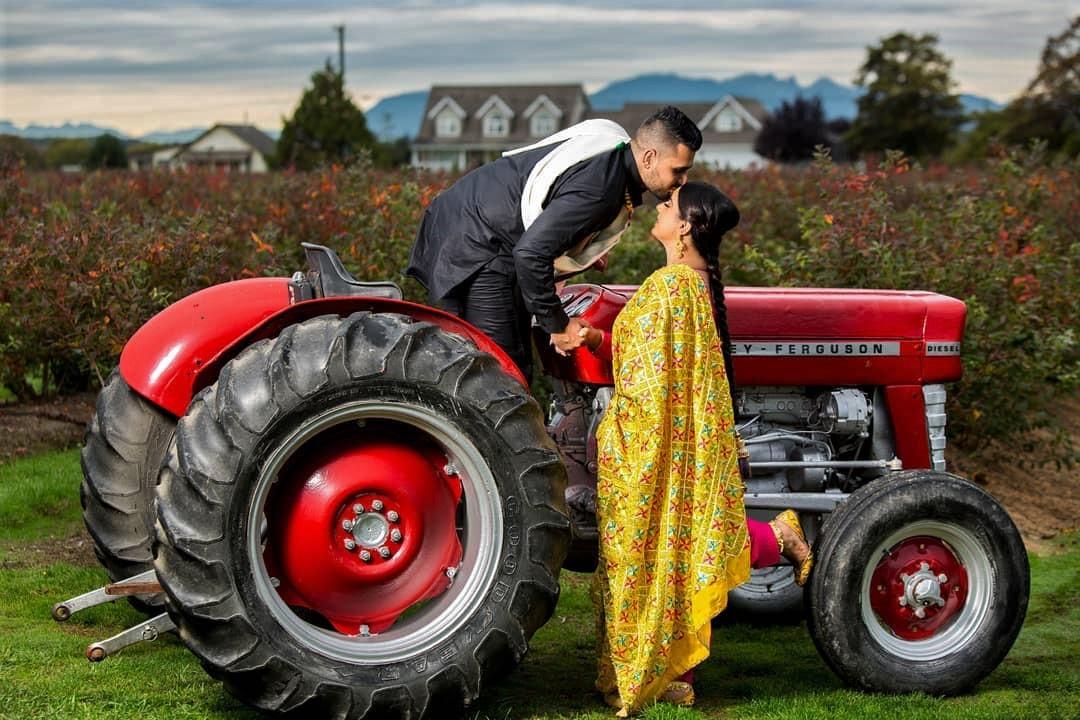 When picking a Punjabi suit latest design outfit for your wedding, pay special attention to the dupatta. A flowy statement dupatta can help you look amazing no matter what's underneath!
11. Light yellow Mehndi outfit!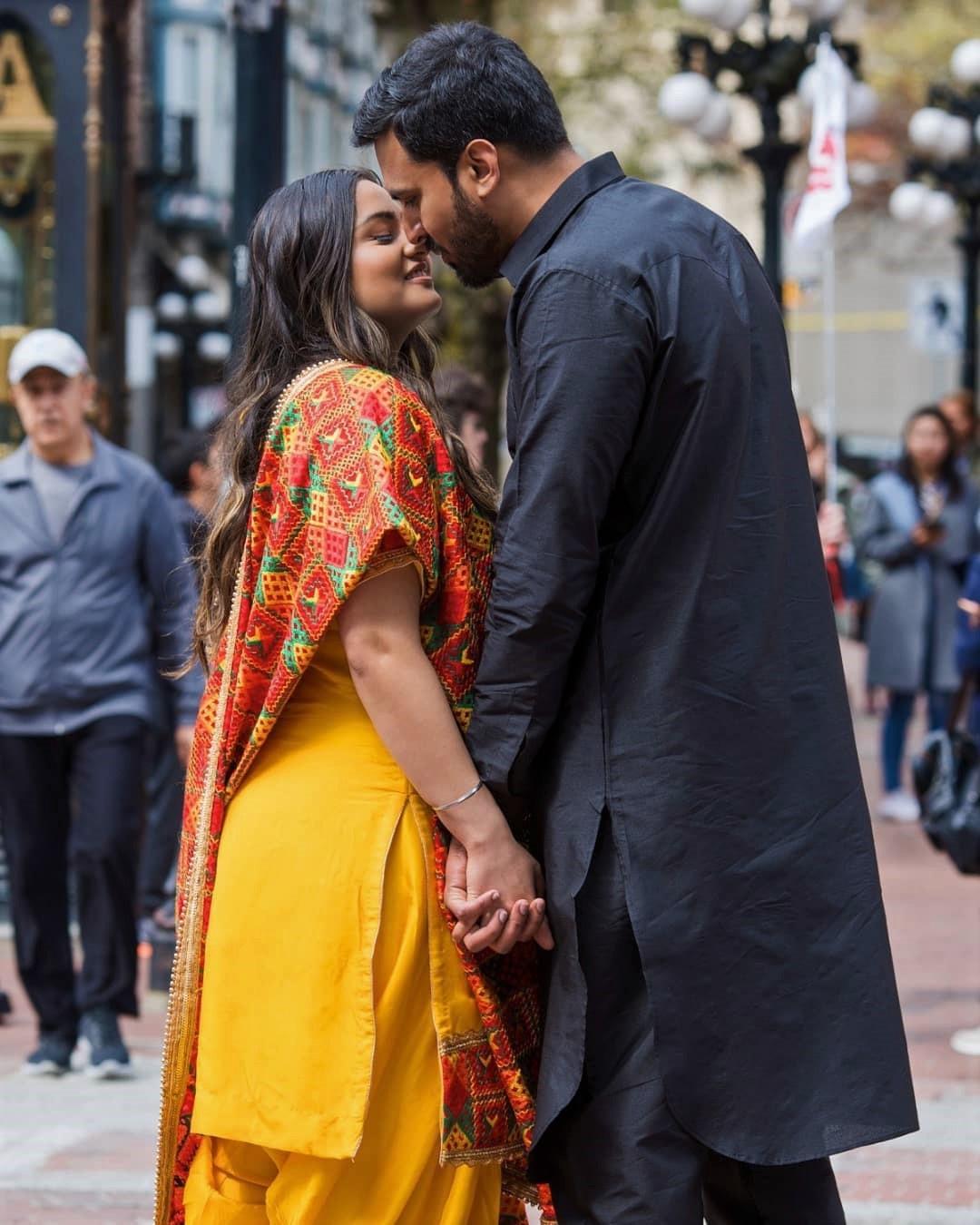 The Mehndi is a great ceremony for brides looking to take a break from all the heavy outfits they must keep wearing. This happy yellow salwar suit with the Phulkari dupatta is a great option!
12. Long kurti with floral jewellery!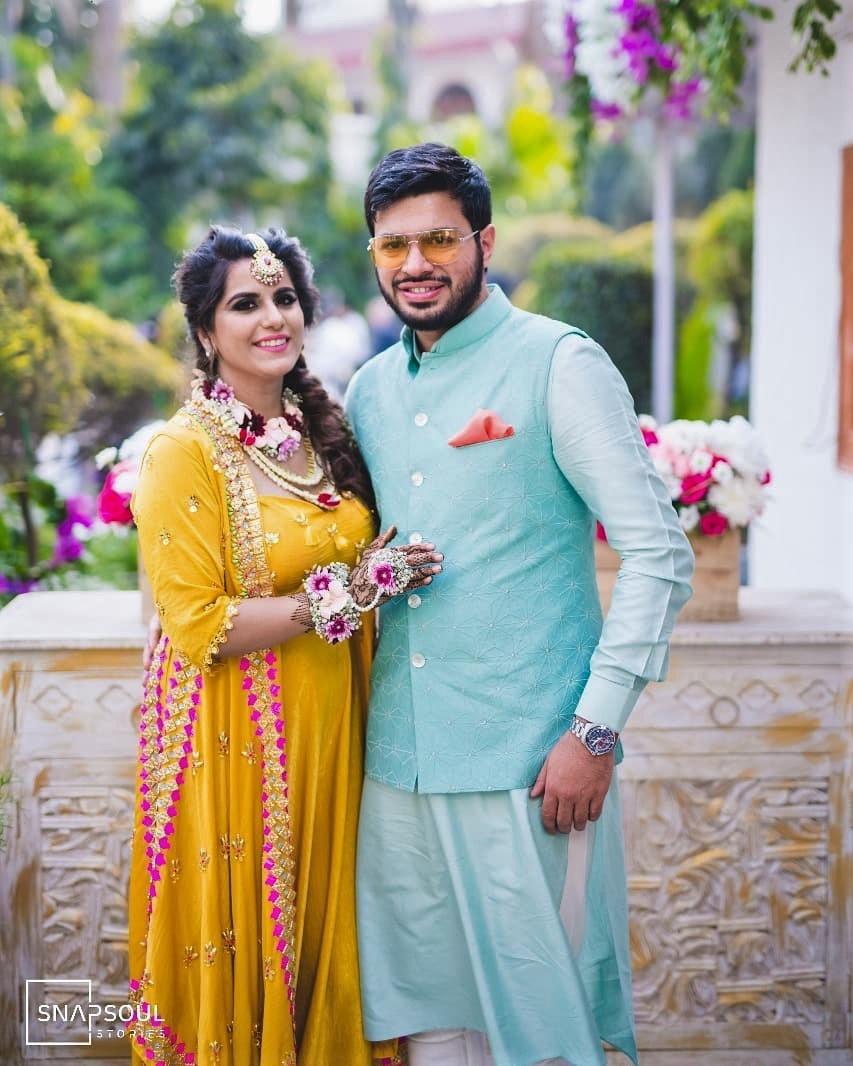 When browsing through various Punjabi suit latest design ideas, don't forget about options with long Kurtis. These look lovely and can make your Punjabi outfit a bit more formal! You definitely should check out a few designer long kurti with palazzo options too!
With these outfit ideas, you should now have a better idea about the kinds of things you can wear during the summer wedding. There's no way that these outfits will make you look underdressed – each and every one of these brides in the pictures looks so great!
Pair your outfit with the perfect accessories. Check out these jewellery stores near you.