Wear a Plain Suit with Heavy Dupatta to Look Nothing Short of Perfect at the Wedding!
A plain suit with heavy dupatta is one of the designs with which you just cannot go wrong in an Indian wedding. Look into some of the designs we have for you!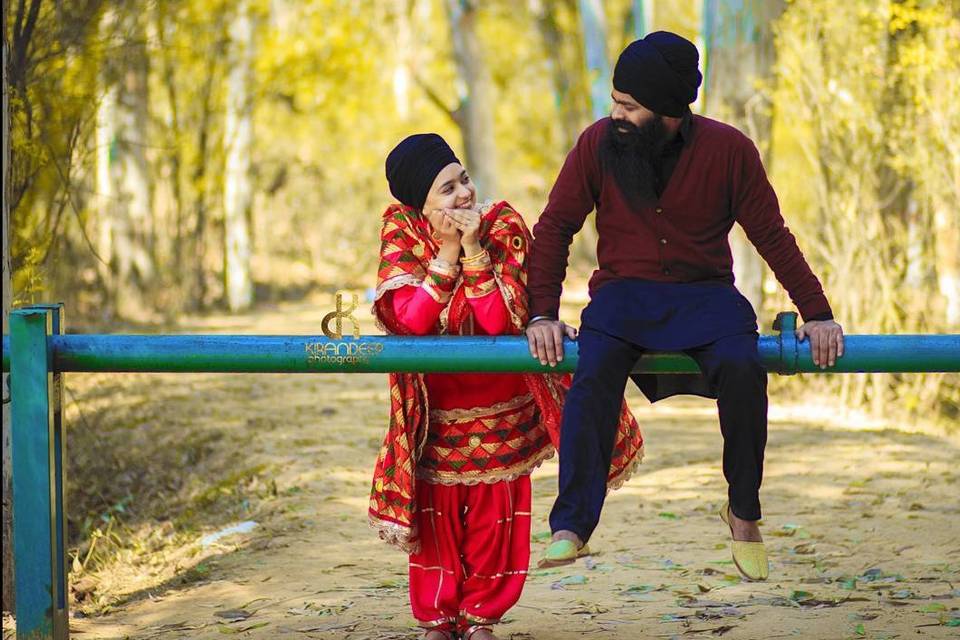 In a wedding, it's not just the bride who wishes to look their best! A bride can look phenomenal with her beautiful bridal outfit but this does not hold true for other girls, as they cannot wear such heavy outfits and have to go relatively simple. However, in many ways, it allows the girls to explore different types of attires. Among the innumerable alternatives, a plain suit with heavy dupatta is just one of the many options one can look into to wear at wedding functions. Moreover, the brides too can wear such outfits during other events before and after the wedding!
A plain suit with heavy dupatta can have a lot of colours and designs for you to pick. Since it is a non-bridal outfit, designers have had a ton of flexibility to come up with their own interpretations. The designs, embroideries, colours, combinations, everything can vary from designer to designer. This style also allows you to customise the design at your end. Punjabi heavy dupatta suits look stunning on every occasion.
Here, we take a look at five different designs of plain suit with heavy dupatta that will definitely meet your expectations! Have a look at them all and pick a great look!
1. Contrasting dupatta in Banarasi silk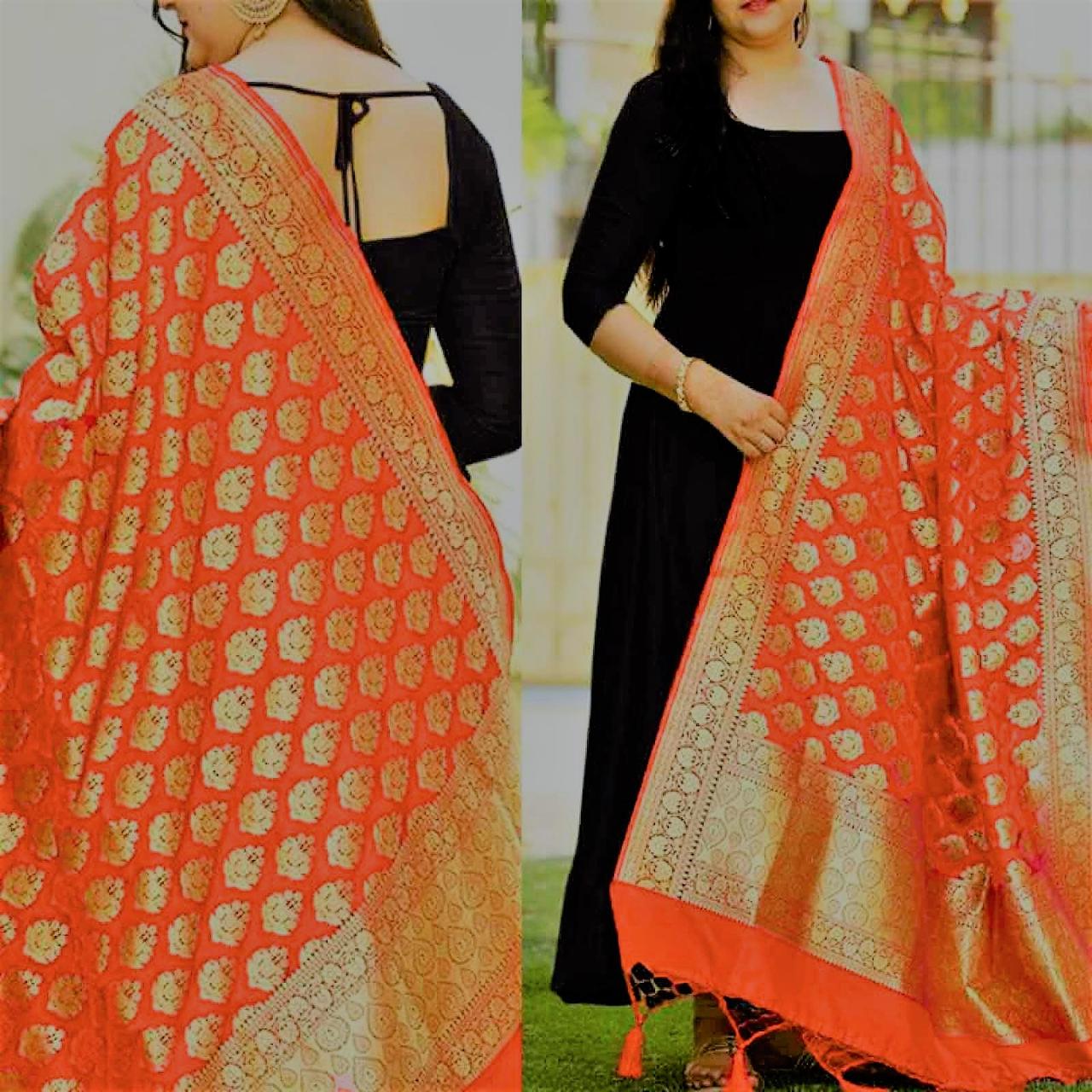 Image Courtesy: Zipker
This is a very simple dupatta style but makes you stand out because of the heavy dupatta with Banarasi silk. The most striking thing about this plain suit with heavy dupatta is the way in which the dupatta and the suit have contrasting colours. You can think of various similar designs or colour combinations and create your own interpretations. Yellow and black, beige and maroon and ivory and black are just a few examples you can explore. Just make sure that you have embroidery work in colours that stand out on the dupatta.
2. Go classy with this all blue outfit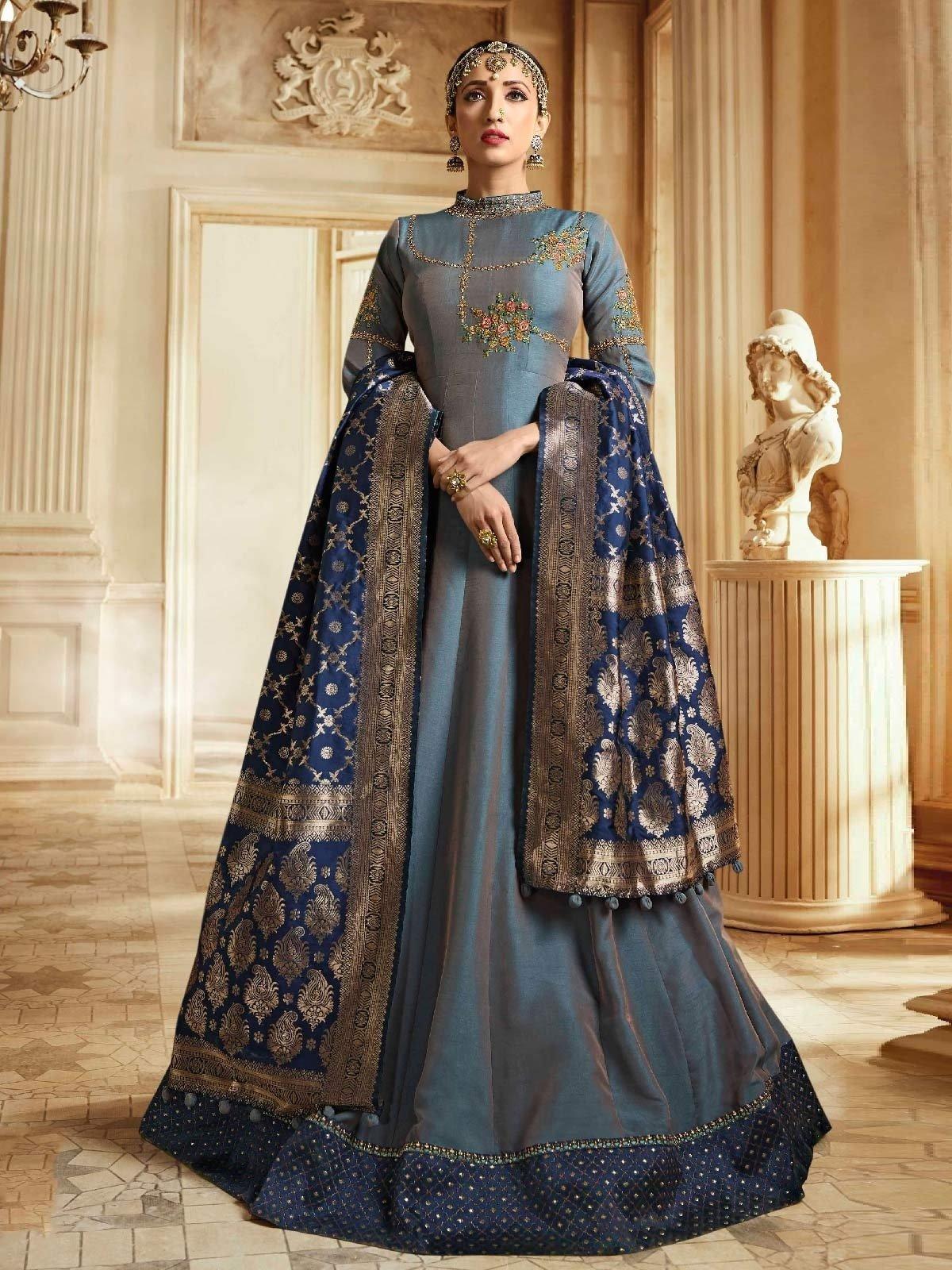 Image Courtesy: Zaara Fab
This plain suit with heavy dupatta style is one of the classic looks that has everything in it. Elegance, class, tradition and the ability to draw compliments for the one who wears it perfectly. The pale blue colour oozes sophistication. It is perfect for a function in an international wedding where you do not want a loud outfit but still wear want to wear something that makes you look traditional. It also works the other way round - in case you are not familiar with the Indian culture and wondering what to wear to an Indian wedding, this is the way to go. The heavy embroidery on the dupatta makes up for the plain suit beneath it. The embroideries are mostly on the borders of the dupatta with smaller designs scattered in the middle. Wear nude heels to complete the look.
3. A heavy dupatta that gives off subtle vibes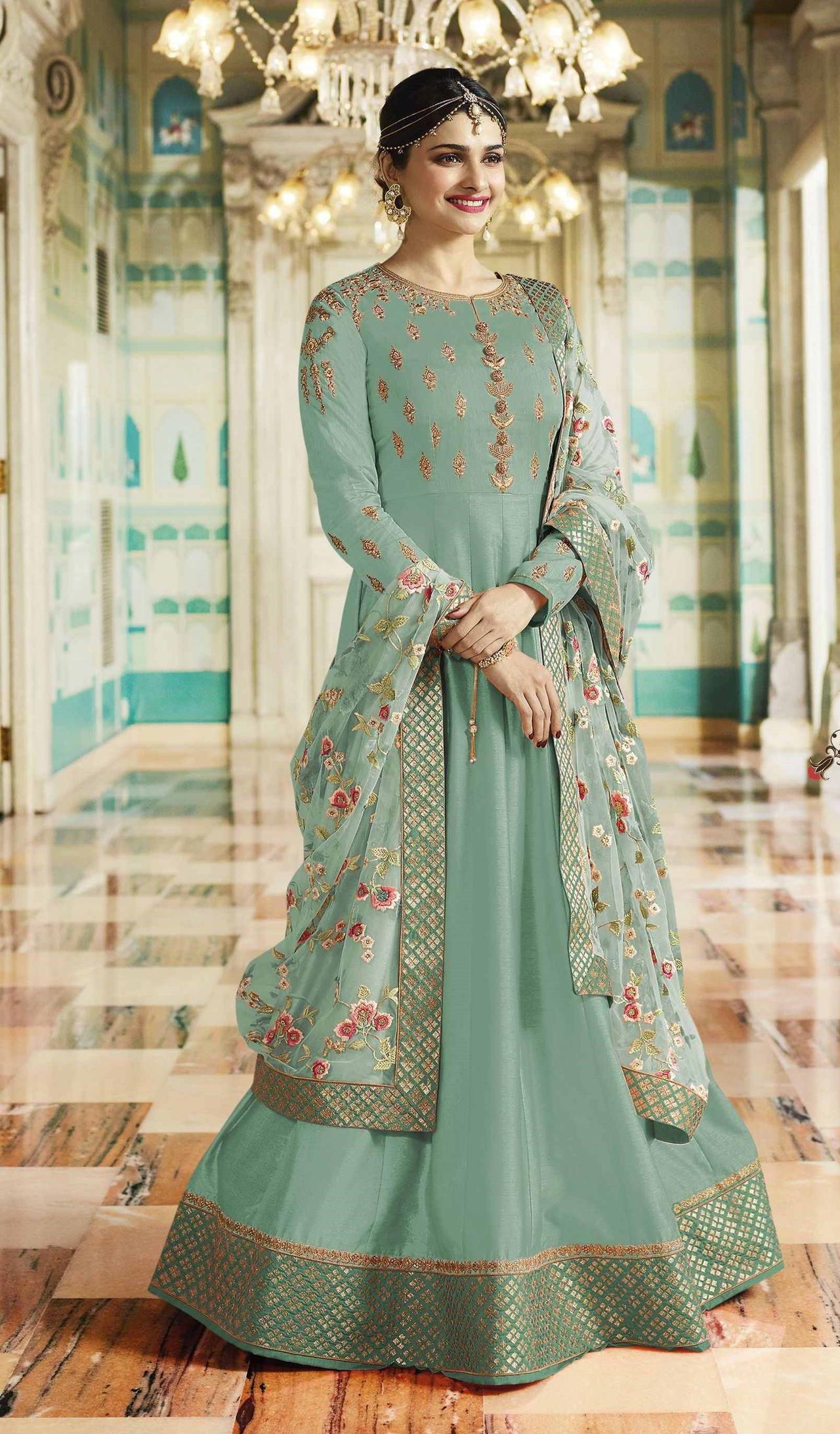 Image Courtesy: Brij Raj Fashions
If you want a heavy dupatta but do not want it to be too loud, then the best way is to get the same is by buying a sequined and lightly embroidered dupatta. The key here is to go with a dupatta with a lot of small stones studded across the fabric and a heavy border. If you want a subtle look then choose lighter colours for the dupatta so that the stones do not sparkle that much. However, for a louder look, go for dark colours for the dupatta. For such a plain suit with heavy dupatta, you can go for suits that are a similar shade of the colour of the dupatta.
4. Let the vibrant colours do the talking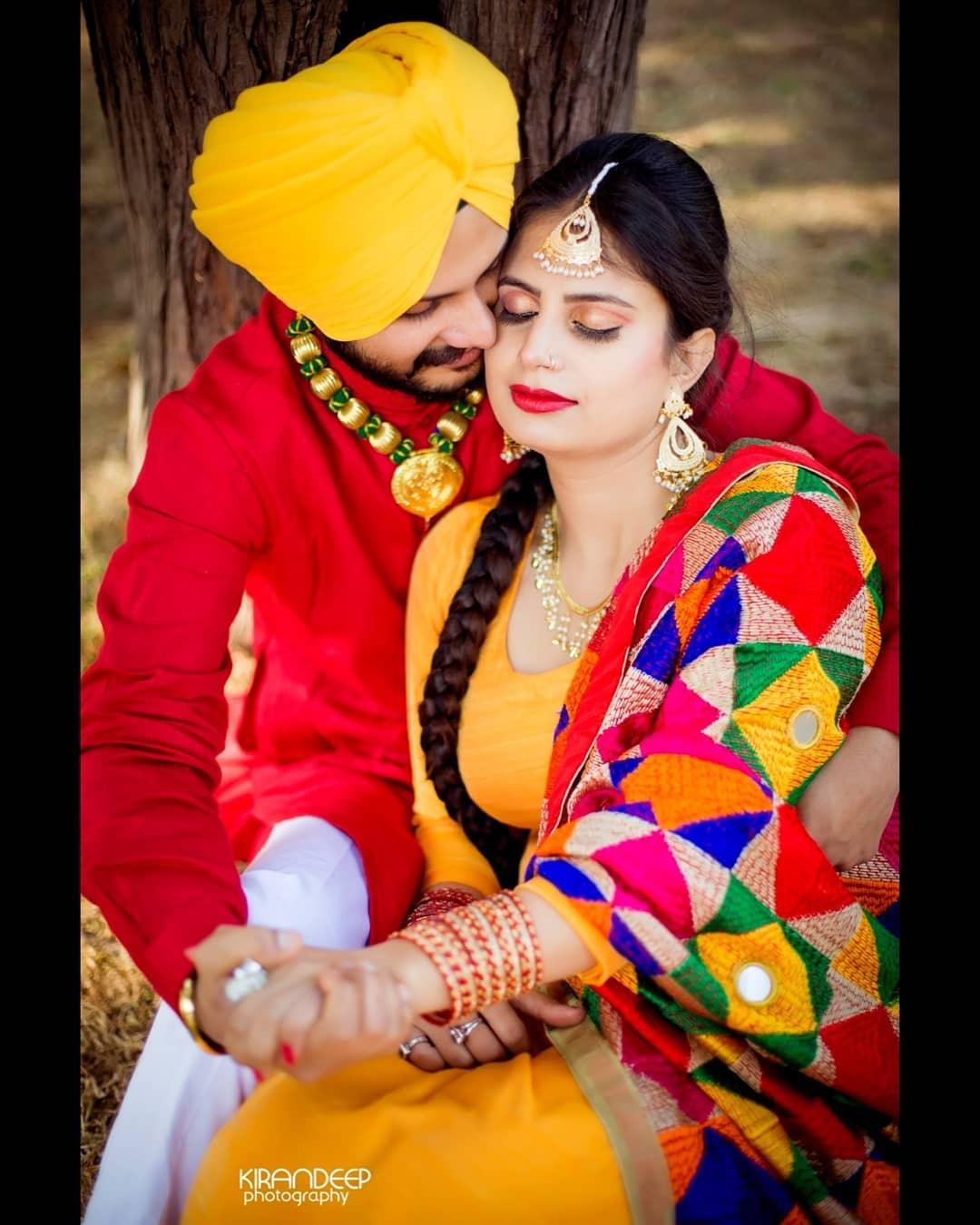 This plain suit with heavy dupatta is ideal for brides as well as other girls. The bright yellow suit and heavily designed dupatta are perfect for a Punjabi bride to wear for her Mehndi or even Haldi ceremony. Otherwise, it is perfect for non-brides as well. The colours used here add a lot of character to the outfit and also to the one who wears it. You can also have mirror work on it to make it more beautiful. Wear thread bangles that have similar colours. Complete the perfect Punjabi Kudi look by wearing flat Juttis.
5. A heavily embroidered dupatta with a plain black suit

Image Courtesy: Brij Raj Fashions
Here is a take on the plain suit with heavy dupatta that allows the body of the suit to feel dressy too. The suit has embroidery on the border and neck along with enough plain space in between for the outfit to still look plain, and a black dupatta, again studded with stones and heavy embroidery. The use of a very light red thread colour for the dupatta compliments the black suit perfectly. What makes the dupatta perfect is the golden embroidery all over, making this a really heavy dupatta design!
So, as you see, wedding attire does not always mean heavily embroidered garments that you may feel uncomfortable in. Pick items that suit your personality and go from there. You'll always look great no matter what!
Get in touch with our makeup artists for a look that compliments any outfit you wear!