6 Dupatta Styles That Can Revamp The Look For Any Modern Indian Bride
Being a bride is not an easy task. You have to focus your attention on every tiny aspect of your look. Your makeup, your outfit and even the tiniest details like your Dupatta. Here are some gorgeous Dupatta styles to help you pick the right one.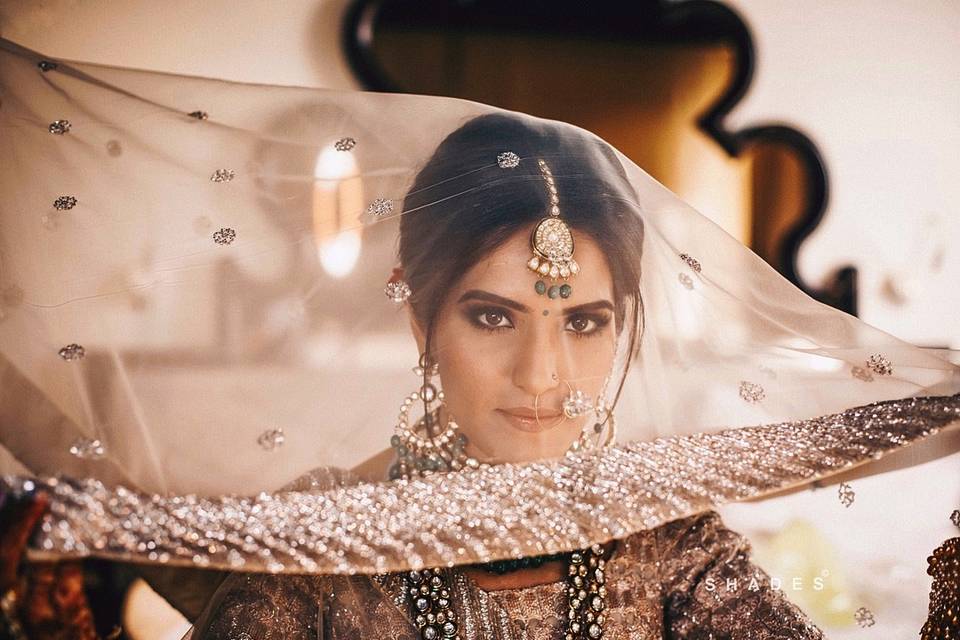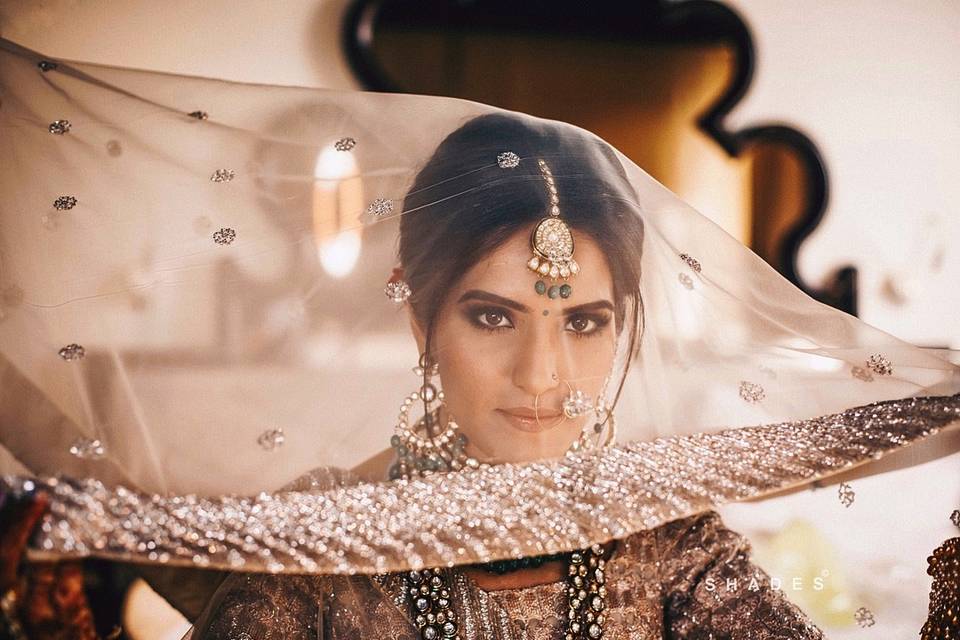 Image Courtesy: Shades Photography
Being a bride is no easy task because being a rocking bride requires some serious commitment and attention to detail. Sounds like a job description, right? Well, even though it isn't a job, only someone who has been a bride or is going through the journey can understand what we are saying. She is expected to focus on every little detail of her look.
After all, a girl's wedding day is one of the most important days of her life. So, as we were saying, a bride has to focus her attention onto many things including her outfit, her makeup, bridal footwear, Mehndi design, Chura design and something as simple as dupatta style. Yes, we are so not kidding right now! All brides know how important their dupatta is during their wedding ceremony. It sounds filmy, but a girl starts looking like a true bride only once her dupatta adorns her outfit and covers her head.
There was a time when a bridal dupatta meant only two things - it had to be red and it had to be net. Irrespective of everything, the bridal dupatta was these two things. What started as a humble Gote wali Chunni has now turned into this stylish piece of clothing that brides pay a lot of attention to. There are several dupatta styles available in the market. Designers are experimenting with silk, Bandhani and even net. One can find dupattas with sequins, with Gota Patti and with various designs and patterns.
So, if you are a bride-to-be who hasn't picked out her outfits or just wants to experiment with various dupatta styles, we have some great options for you. Take a look and thank us later, dearie!
1. Bandhani brigade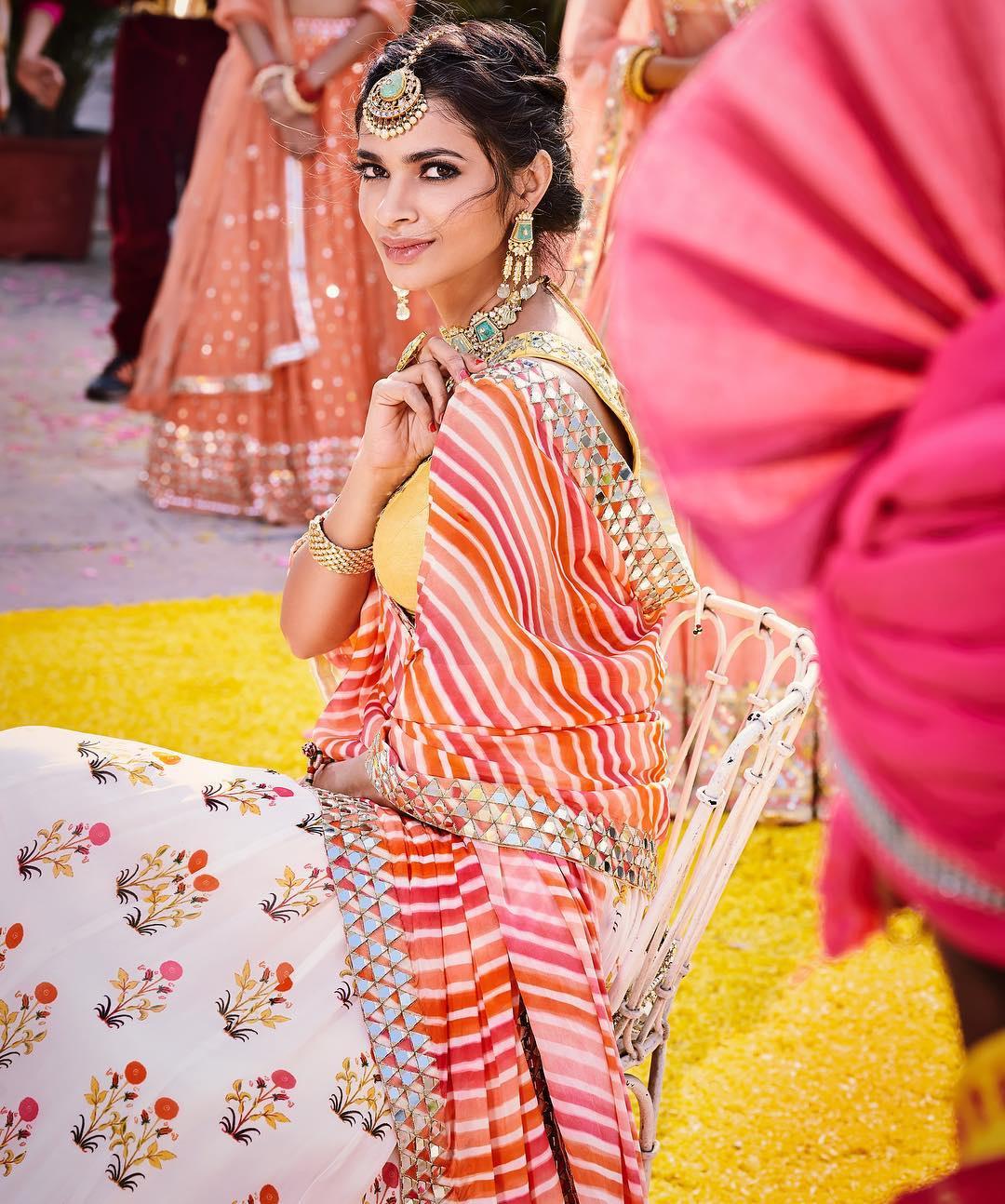 Image Courtesy: Abhinav Mishra's Instagram
If you are a Marwari or Rajasthani bride-to-be, then you probably already know how gorgeous Bandhani print is. But hey, you know what! You do not have to be a Rajasthani bride ONLY to try on this stunning dupatta style. Bandhani prints are very bright and colourful, and they look very good when paired with a flowy bright-coloured lehenga. Pink, red and yellow are three colours which look amazing with Bandhani patterns on them.
2. Shimmery sequins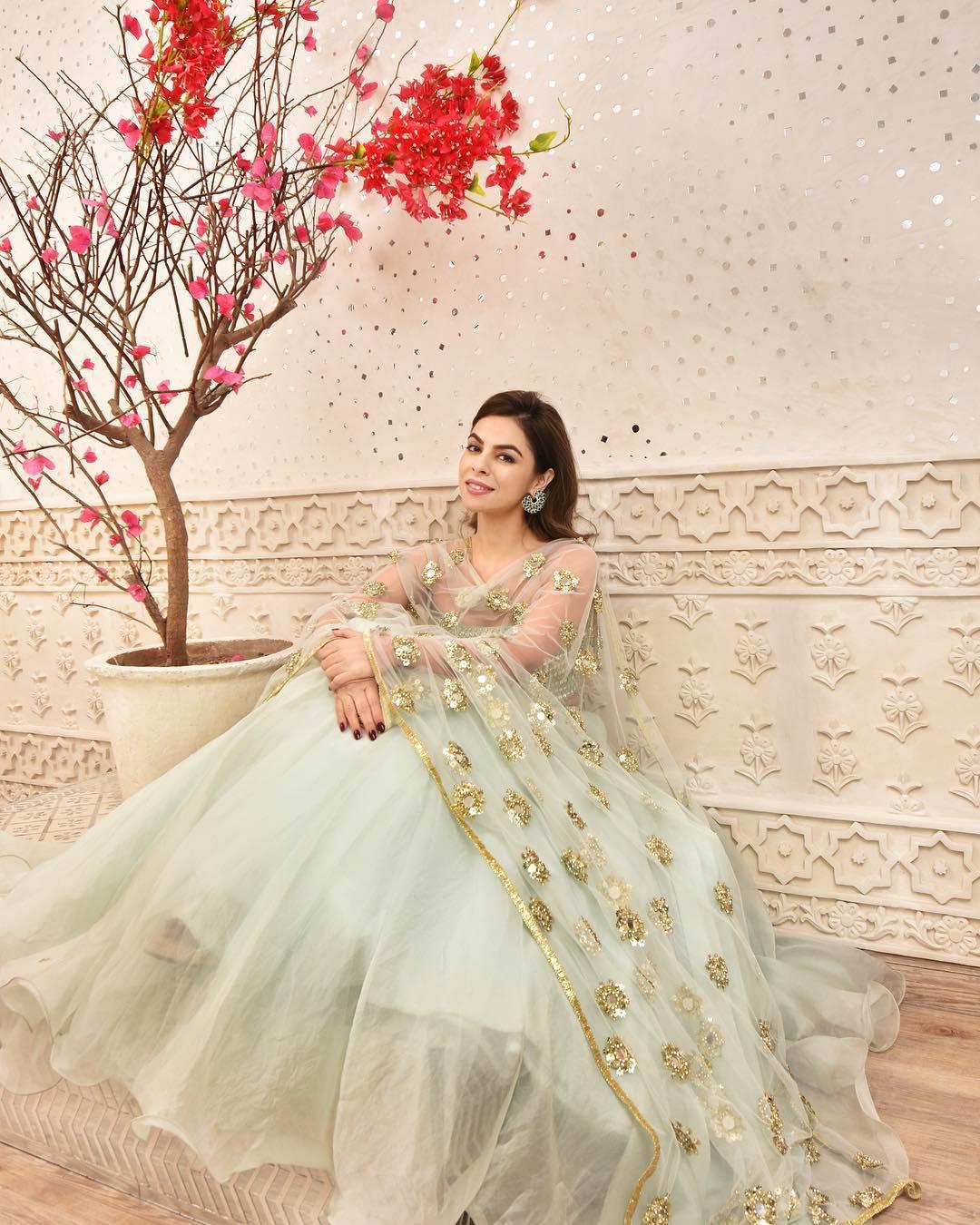 Image Courtesy: Abhinav Mishra's Instagram
Sequins and bridal attires go hand-in-hand. But it's so not true that you have to go OTT on sequins if you are the bride. Some people like to keep it simple even when it comes to their wedding trousseau. For those people, we only have one thing to say - worry not because simple does not always mean dull. Go for a dupatta style like this one which has scattered sequin patterns all over. A pastel coloured net dupatta with some light embellishments looks super elegant, to say the least.
3. Banarasi babe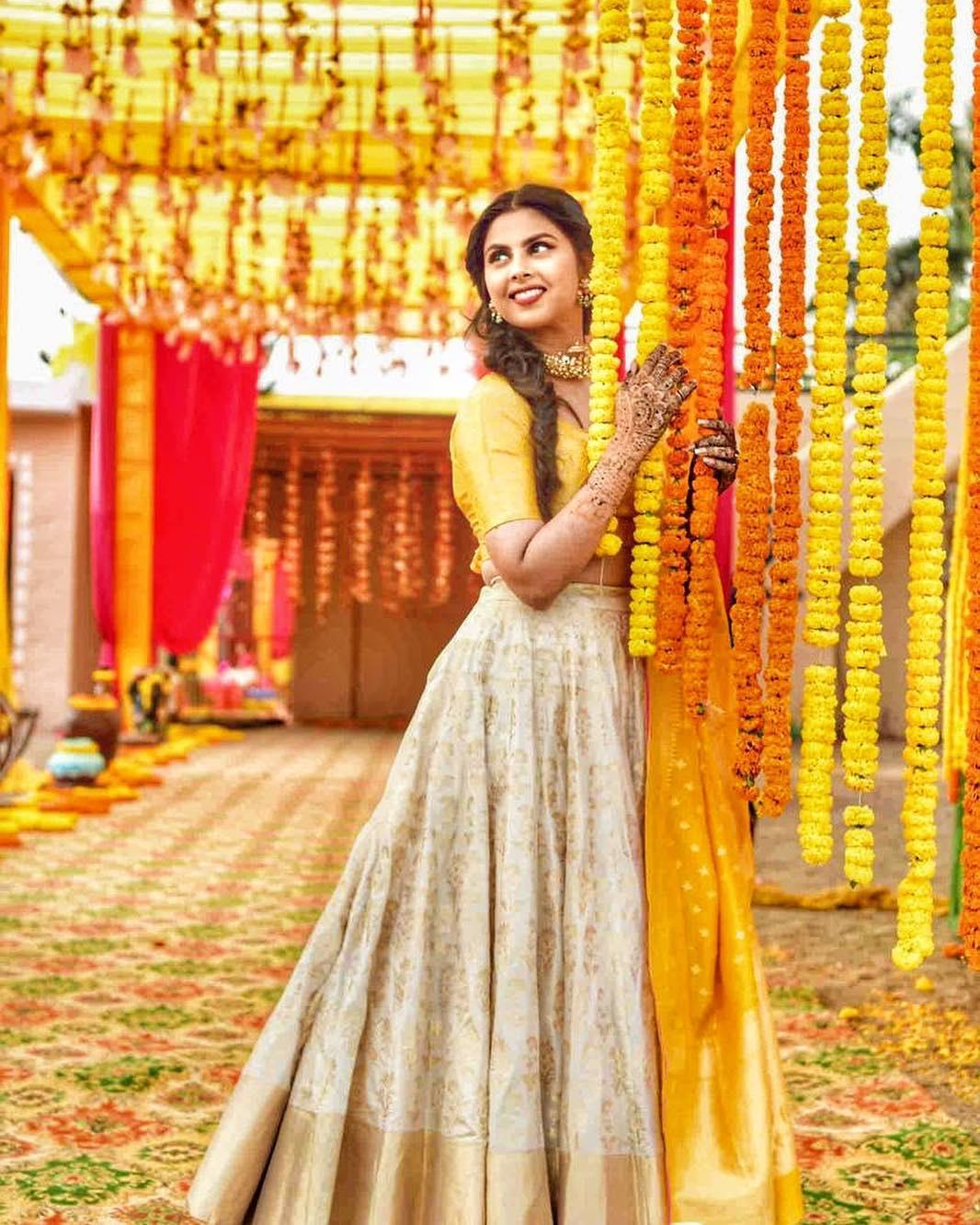 Nothing can beat the beauty of silk, be it Kanjeevaram, Raw or Banarasi. Silk is a classic and it should be a part of every bride's wardrobe in some form or the other. If you want to wear a dupatta made out of silk then honestly your options are limited to Banarasi silk because that is the only form of silk which is not very stiff.
Banarasi silk is also suitable for all weathers thus making it a great pick for a gorgeous dupatta style for a bride. And not to forget, just like Bandhani prints, Banarasi silk designs also usually come in very bright colours like yellow, mustard, orange, pink and red. They are perfect for a bride who has an undying love for colours.
4. Embroidery is everything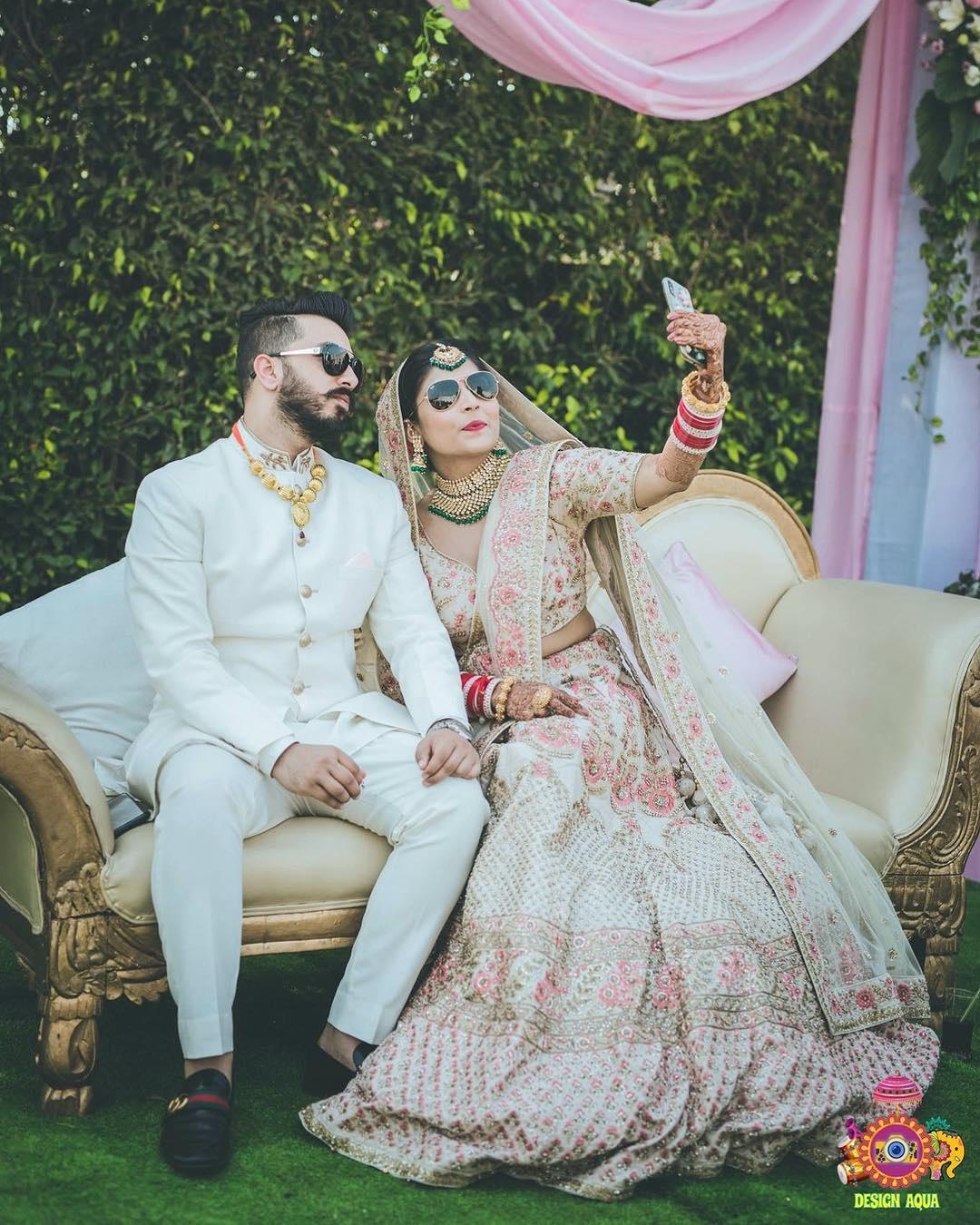 Dupattas with heavily embroidered borders are the new in thing. Gone are the days when a border meant a thin trimming sewed on all sides of the cloth. Nope. Nowadays borders are heavier than the dupatta itself and that is what gives the grace factor to a bridal dupatta. Most bridal lehengas and suits these days have such borders, so chances are high that you have already picked this one.
5. Chiffon craze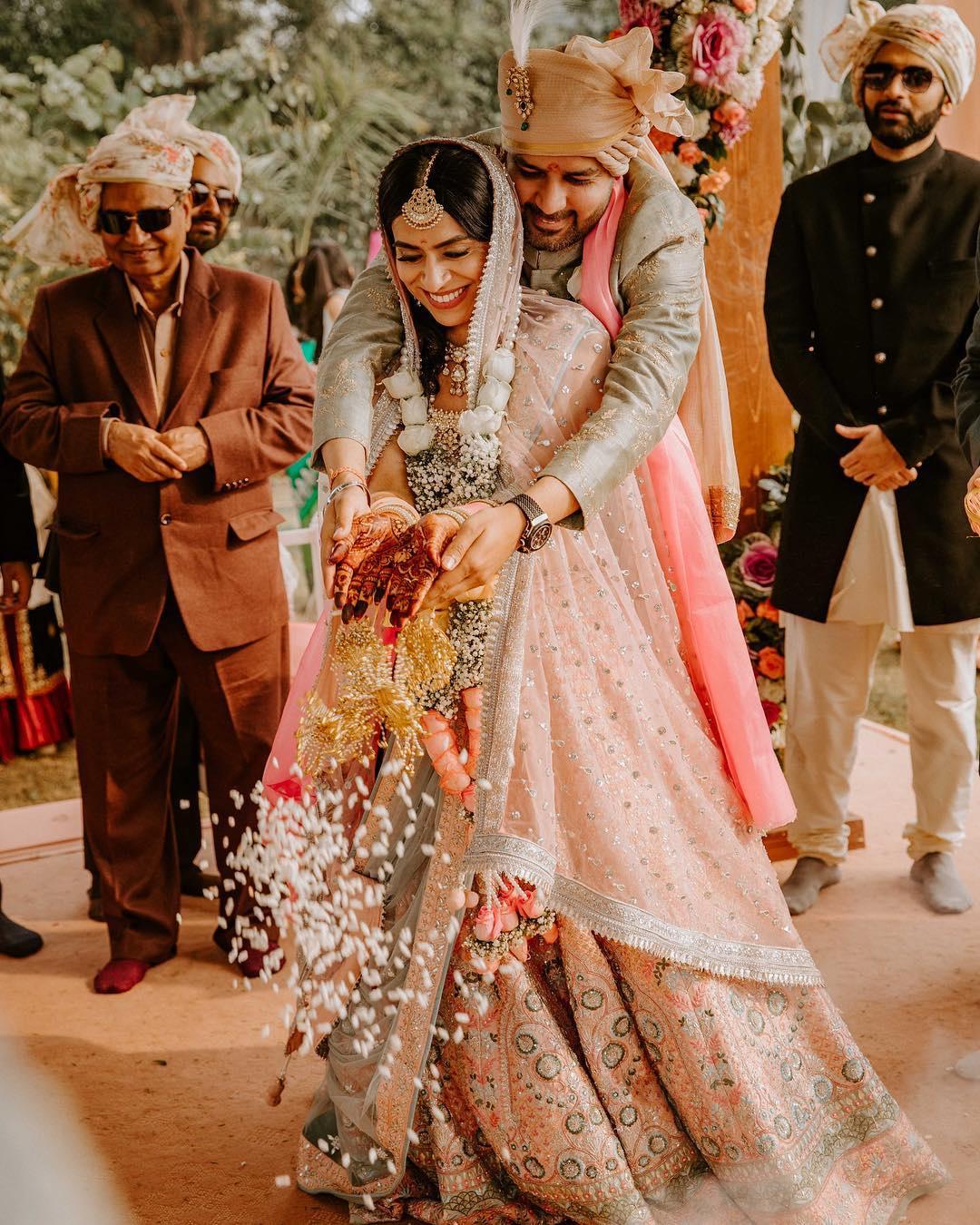 Chiffon is a very light material and it perfect for a summer wedding. If you are a bride who wants a dupatta for her Mehndi or Haldi function, which is very light and breezy, then chiffon dupatta styles are what you should look for. Even if your selected outfit doesn't come with a chiffon dupatta, you can buy one from outside and get it dyed or mix-and-match the colours. Cool?
6. Netty matters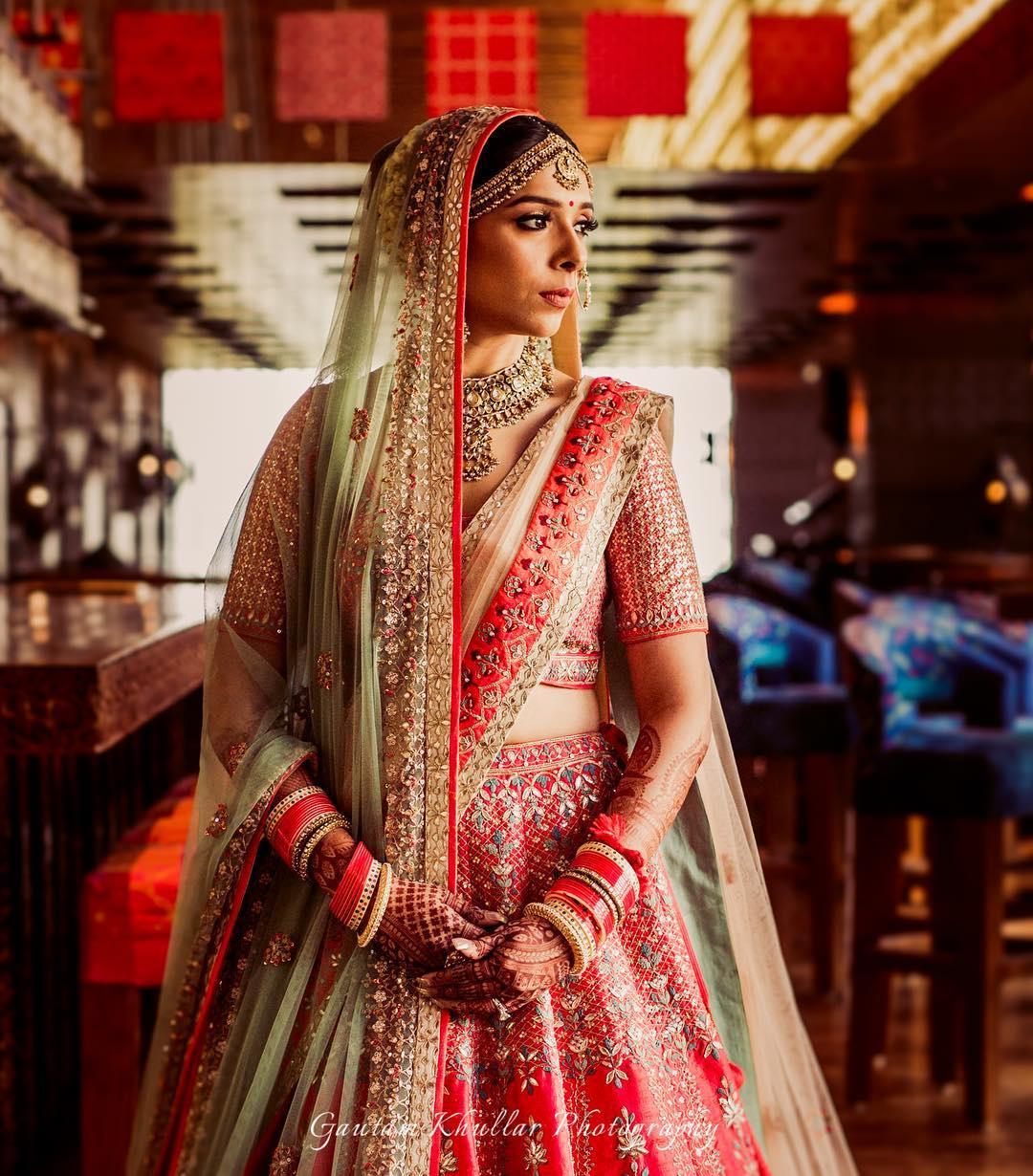 And how can we forget the good old classic net dupatta style? This is still the most sought after and opted for fabric for a bridal dupatta because it is super easy to set it. Be it covering the bride's head while still giving a peek of her gorgeous hairstyle or just softly brushing against her shoulder and cascading down her back, a net dupatta has the capability to do anything when it comes to styling.
Don't you just love all of them? A dupatta looks like a very simple piece of clothing, but it has the ability to make or break any Indian outfit. So, whatever ensemble you pick, make sure your dupatta style is on point. After all, you want to look like a rockstar bride on your big day, don't you? Thought so.
Pro Tip: Even if you have already picked an outfit for your wedding functions but you want to experiment with these dupatta styles, then worry not. Most local markets like Chandni Chowk and Lajpat Nagar in Delhi, Lokhandwala Market in Mumbai and Bapu Bazaar in Jaipur have fabric shops that sell gorgeous dupattas in various designs and styles too. And if nothing else works out, then you always have the option of ordering online. Just make sure you buy from a good and reputed website and not get fleeced.
We hope you liked the dupatta styles we found for you. Got any questions about them or anything else wedding-related? Drop us a word in the comments section and we'll surely get back to you.