5 Latest Bridal Chura Designs For The Brides Of Today
Choose a bridal chura design that reflects your traditions and beliefs, and also blends with your personal style. Find out the latest bridal chura designs here.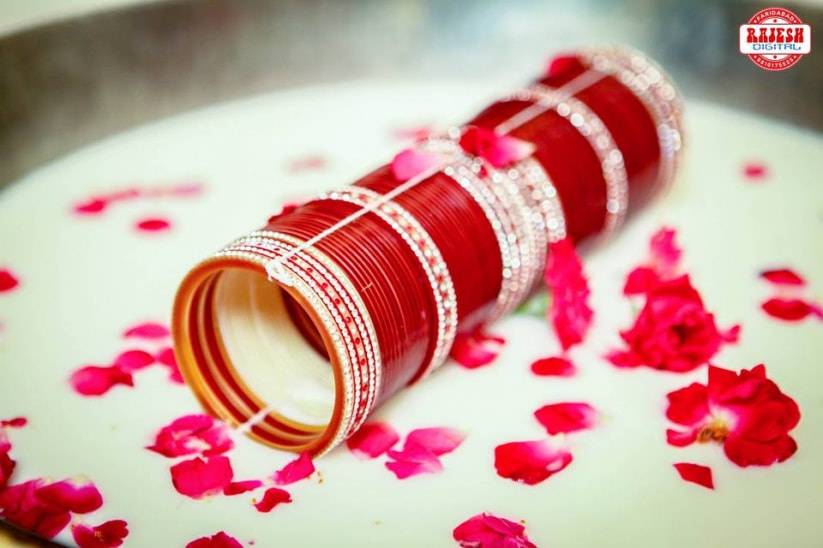 The bridal chura is no more just a tradition, in fact, the personalised ones have become the latest fad. Originally worn by Punjabi brides, these bangles are slowly becoming a part of all North Indian weddings. Once you set foot in the marketplace, you'll find different styles of bridal churas in addition to the traditional red.
Let's take a look at how real brides flaunt them. From a pool of designs that hit the showroom windows every now and then, how does one even begin to sop for a design that was made just for them? Too much choice and variety could be a tad bit overwhelming and we couldn't help and sympathise with you for the same.
So, we give you a deep dive into the world and galore of the latest bridal chura designs that the millennial bride should take some time to look at, as they will reflect her personality and inner style whilst keeping the sacrament and sanctity fo the ritual intact. Find a bridal chura for yourself from our galore of latest bridal chura designs and get dressed for your big day now!
1. Keeping things minimalistic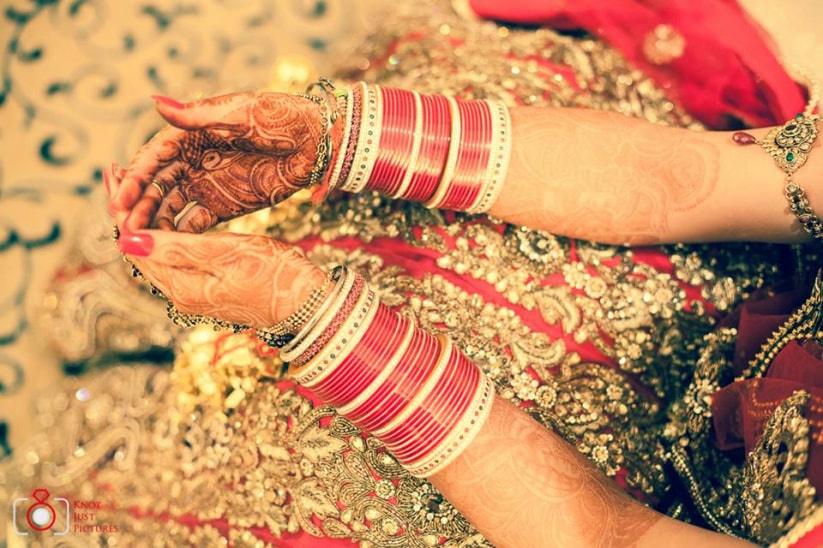 Latest bridal chura designs indicate a nod towards minimal styles and designs that aren't very complex or uncomfortable to carry. This especially will work wonders for you if the rest of your look focuses on heavier jewellery and elaborate outfits. A minimal look will help you maintain a balance and keep your look extremely polished and elegant.
This is the most traditional type of bridal chura that every woman has been adorning since ages. The quintessential colour palette of red and white, if you want to look like a traditional beauty, who is true to her roots, then picking this designs from our pool of latest bridal chura designs would be an ideal choice for you.
Or, if you are more on the daring side and want to wear a bridal chura which is in colours other than just red and white, then some of these pastel latest bridal chura designs will pique your curiosity. So, browse through this galore of latest bridal chura designs and get inspired to buy your very own set!
2. Matching it right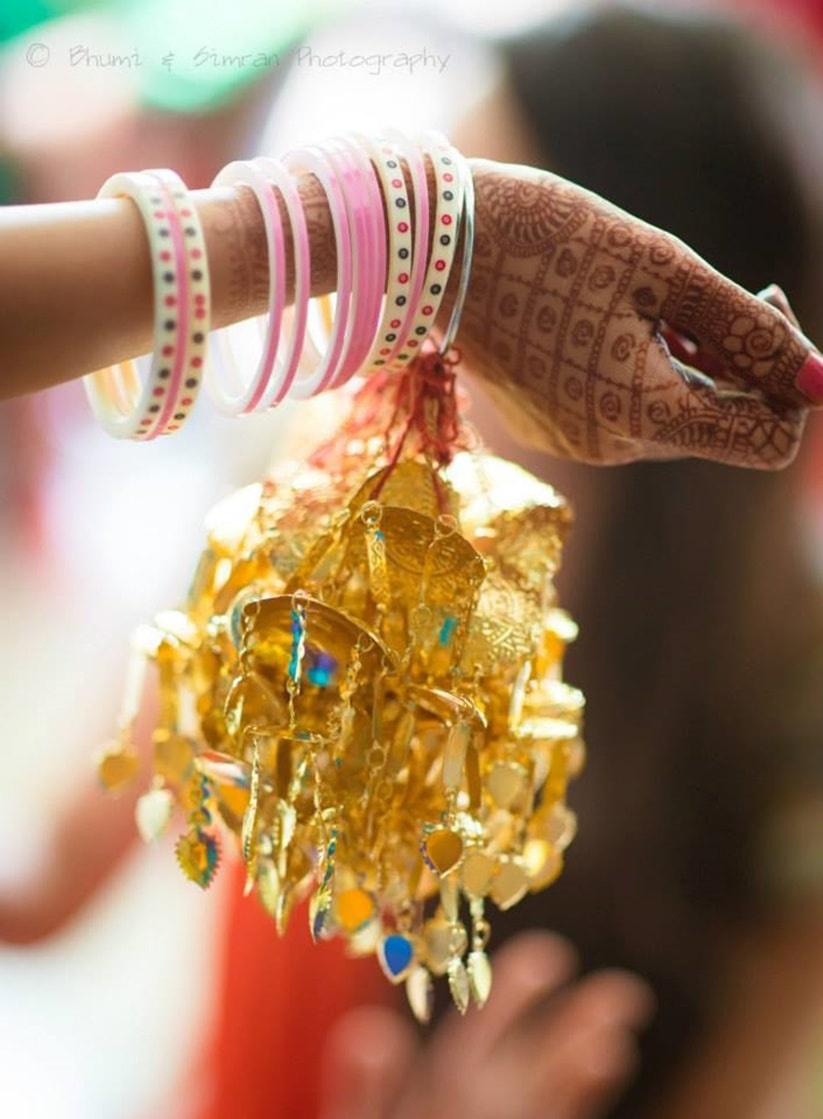 You can choose to opt for bangles that match your bridal outfit. Latest bridal chura styles have led to plenty of brides choosing to not stick to traditional colours and mix things up with your chura as well as kalire according to your outfits during the wedding celebrations.
This is especially a good idea if you think the outfits you've selected may clash with the traditional colours of the bridal chura. Nowadays, you will find that there are a plethora of colours available in the market for bridal churas. From mint green to baby pink to mauve and even orange - nothing is impossible when it comes to finding a unique colour for your latest bridal chura designs.
So, if you want to ditch the quintessential red and white colour combination, then perhaps look for something different and a little out of the box. But, keep in mind the colour scheme of your bridal outfit and keep in sync the colour of your outfit with that of your latest bridal chura designs. A little pastel and baby pink magic is all you need to make your bridal look different from the wedding circles.
3. Mixing it all up!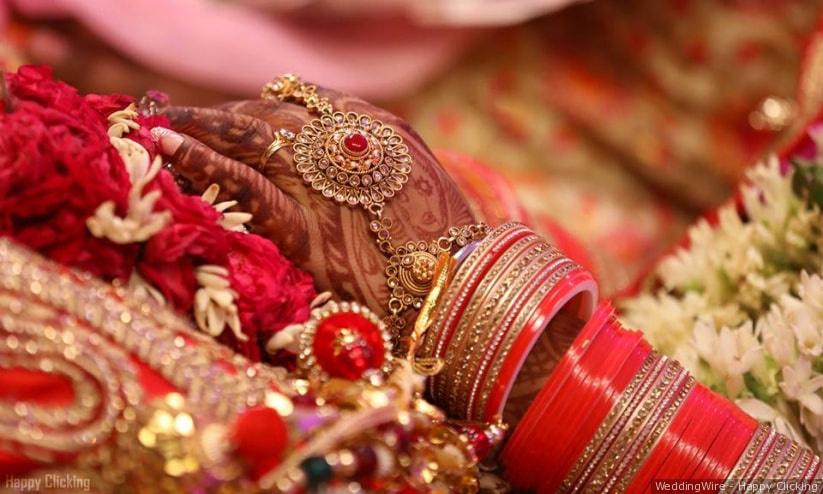 You can definitely experiment a little and choose different colours and bangles, embellishments, accessories as well as delicate kalire styles for your chura design. Many brides choose to personalise their bridal churas and latest bridal chura designs are definite proof of this trend! This works really well if you're going for a look that's versatile and eclectic.
When you experiment with the prevalent colours and styles you come up with something of your own. This is something that all new age brides are doing and making a style statement of your own.
4. Personalisation is stylish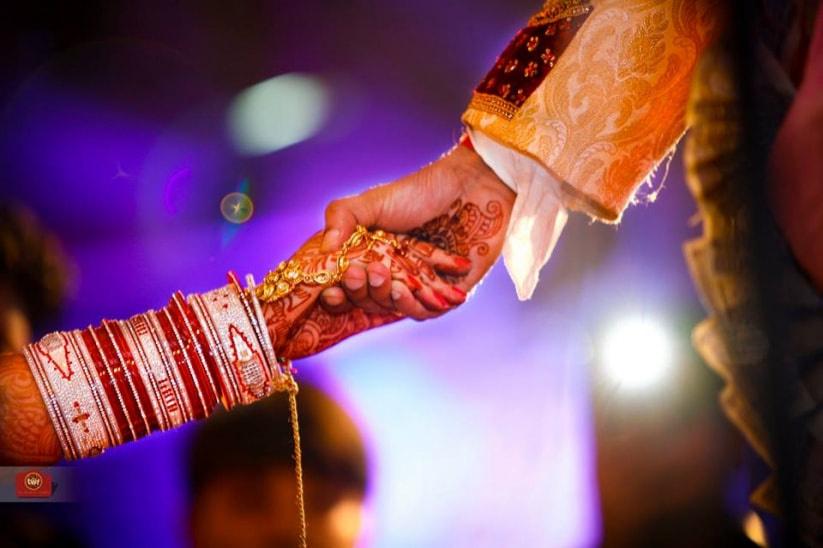 Latest bridal chura photos and styles support looks that are extremely confident and pleasing. Consider customising your look based on your personal style and choose bangles that'll add an extra spark to your overall look. there are a million ways you can personalise something like this. After all, it is something of your own.
You'll feel extremely confident if you're making a statement with a bridal chura that's completely yours and reflects your personality well. Consider going for an unusual kalire design for some spunk! You can also go for some bangles to go along with your bridal chura, something like metal charms or tassels for that extra and added spunk.
5. Be a glamorous diva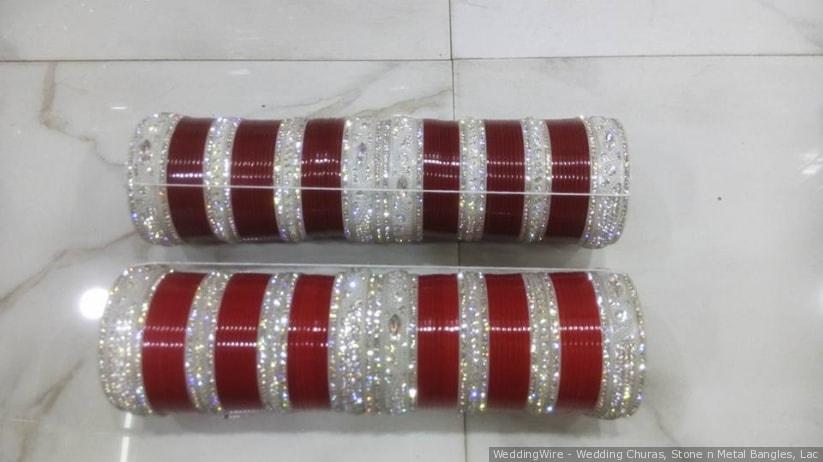 You'll make heads turn by making a stylish, glamorous statement with your bridal chura. The key is to experiment a little and opt for a latest bridal chura design that's chic, unique and blends modern styles and traditional designs well. Choosing something that works effortlessly with your bridal outfit will really help you nail the final look. And of course, remember to try out a few styles before settling on an option that seems best for your personal style goals.
Latest bridal chura designs and contemporary styles offer a lot of flexibility and freedom to beautiful brides. The symbolism and ceremony attached to the churas make them memorable! Trust your personal style and flaunt your bridal chura proudly as the new, bashful bride! So, we hope you are sorted and got the inspiration that you were looking for when you began searching for latest bridal chura designs. So, visit some shops and find the one that truly resonates with your taste and liking. From pastel shades to an overtly embellished set of bridal churas, there are end number of options that are surfacing in the market these days and the millennial brides are anything but shy from trying them on. so, what are you waiting for?
Let us know in the comments below how your experience of shopping for one was.