The Role of a Website in Sales is Crucial for Business & How
A website plays a very significant role in enhancing the business sales. Here is the role of website in sales in details to guide you in optimising your sales. Read to know more.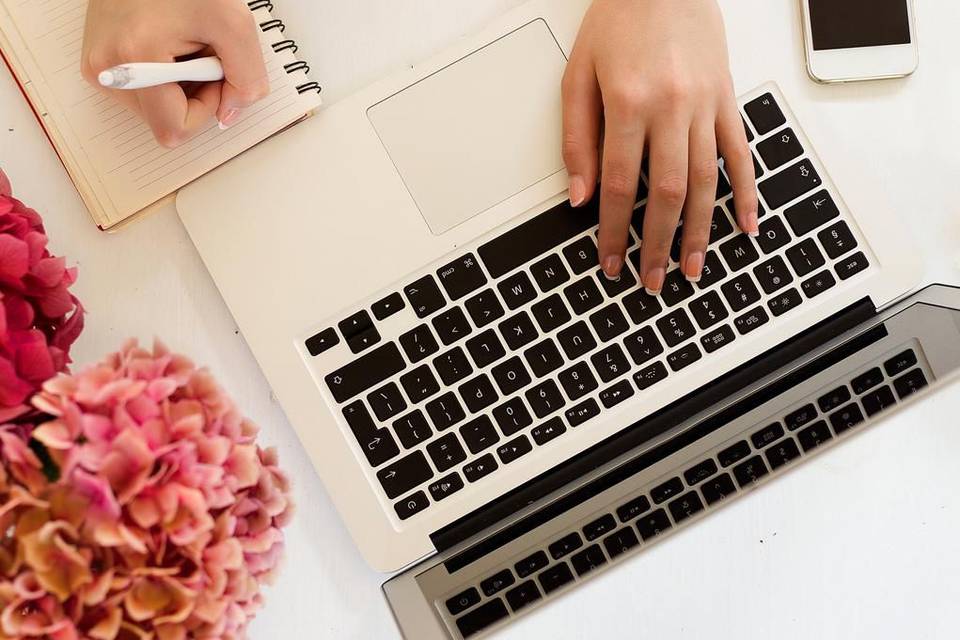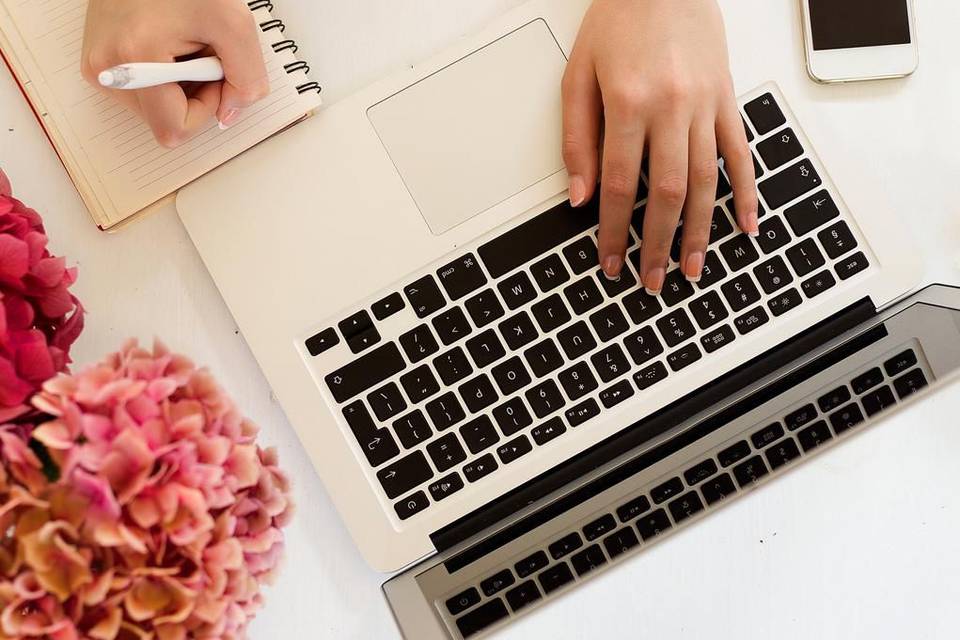 Image Courtesy: Pinterest
As the pandemic encroached upon the different parts of the world in different stages, businesses witnesses massive and aggressive changes in demand patterns. Not only did the scenario of wedding trends shift to more intimate weddings and virtual weddings, but there has also been a huge change in the ways that wedding jewellery shopping and beauty shopping is done. In fact, couples have opted for alternate ways to hire their service partners virtually while social distancing.
Amidst this crisis, technology has been of immense help in sustaining businesses quite seamlessly and also helped businesses grow even in these times when uncertainty has become quite overwhelming. Weddings might have been postponed instead of celebrating Weddings in The Times of Corona, but wedding planning has not come to a halt. In fact, wedding planning is still going on in full swing - now with more attention to details keeping in mind that there is time for the big fat celebration or the pros of an intimate wedding.
What used to be a client meeting prior to the Lockdown in March 2020 has turned into a FaceTime meeting and the professionals, as well as the consumers, are aware of these changes. The way these people are accepting the new norms is absolutely incredible. Though the planning is still on for weddings and couples are even getting married in the lockdown in small wedding ceremonies while following the government guidelines, the rush of the hour is comparatively low.
In fact with so many couples just waiting for factors like the time when social distancing will cease for good or when big fat weddings will come back or maybe even waiting for the time when travelling becomes easier than now. But they will get married as soon as these factors are resolved which means a mighty rush of weddings might hit the industry once things are better.
The pandemic along with the lockdown is a time when more than the usual number of couples and their families will be online planning their wedding or "just casually surfing" for inspiration. This calls for you to keep a hawkeye on the website and keep a track of the website analytics more often.
This time can be utilised as the time to update the resources and processes that will, in turn, improve your business later. Let us start with a handful fo Do's and Don'ts first.
Do: Accept The New Processes
While the website, social media and app have always been the primary filter/lead generator before the consumer gets in touch with you. The website is like an online exhibition that lures the consumer to avail of your services and planning face to face interviews and so on where a lot of the convincing and selling transactions occur. However, the post-pandemic period has been ONLY about the online experience on the website/app. The generalised idea is out of the 20+ advertisement calls and promotional emails that a person receives in a day, chances of your mail or your call reaching the consumer is hard.
To many, it might look challenging because the tonality over a call or a F2F meet cannot be compared to emails and sales calls. But going with the need of the hour, you can put all your information on the website distinctively for the user to find quick and convenient access to the information and services.
Don't: Bombard Your Couples
The couples might drop by your inbox looking for guidance or they might just be window surfing on your website. Do not pop into their emails with an already made brochure PDF of your work that you must have already shared many times before. Doing so is a below-optimal approach for sales and you might end up driving the customer away.
Do: Make Your Website User-Friendly
It is easy to engage in a personal conversation and figure out the status of the consumer's headspace and gather information on whether they are cluelessly window shopping or are here to avail a particular service in mind that you offer already. A website bot or even you behind the chat screen cannot decipher that usually. So we will guide you into building a user-friendly interface that has all the valuable information to assist the customer at every stage, no matter what.
Your Home Page
Always consider that the user is completely unaware of your business and is just beginning the search of the perfect services for the big day. Your website needs to educate the consumer and accommodate their queries seamlessly.
Points to meet:
Name of the company
About the company - what you do, what you believe in providing
The services you offer
The best images - in resolutions that can be supported in mobile phones easily
Testimonial - they are a must and work wonders
A distinct CTA & Landing page to each backlink
The About Section
The About section on your website is the page that educates the visitors on your website about what you do or what the brand stands for and above all - why the brand does what it does.
Points to meet:
Explain what you do - in a simple yet detailed way
Tell your story - it adds a personal touch and helps your consumers connect better
Be subtle but clear about the type of clients you want to work with
Be unique - the market is vast and you must identify the differentiating factor to stand out and be better than the competitors
Services Offered
This section on your website is a digital salesperson. To all the things mentioned in your Home page and About page, the Services page is of utmost significance to a consumer. It is important for you to mention how you assist them in the ways that your website promises.
Points to meet:
List the services you offer
More than focusing on features focus on the benefits that consumers can avail from your services
Be clear on how you can meet their requirements
Try to make the process as transparent as possible - technology comes in handy here
Create value for the services you provide for the consumer to be convinced
Contact Page
Every consumer will have a separate requirement that will need you to prepare tailor-made solutions. Once you explain the basics on the rest of your website, it is very important for you to provide your contact details to help the prospective clients further and make it seamless. Beofre the consumer is ready to sign the contract, they might need some more clarity and the answer lies in the Contact page.
Points to meet:
Mention your email ID - make sure to provide an alternative
Mention your contact details - an alternative is preferred
Create query forms - Google forms are easy to use and user-friendly
Explain the process in short what happens when a query is raised
Create a clear and firm CTA (Call to Action)
Website/app is going to play a bigger role in the sales especially with the tech developments that are coming in handy, post the pandemic. Once the website is running steady, you have to put in constant efforts to figure out ways to make it a better experience for the users. There might be a situation where the website has constant visitors and in good numbers, but they window-shop and go away. This bounce rate can be caused due to many factors but there are ways to make it better.
These pointers will enhance the number of leads that your business receives and help you in greater conversions leading to business growth. Here are some ways to optimise your business website to get better leads.
The forms that you create for the queries should not have lengthy answers required and should be concise without many fields. This allows the consumer to pay attention rather than losing interest or getting a feeling where they want to "do it later."
Place the query links/forms in such a way where the user is bound to notice and it is easily accessible too.
Reviews are a great way to validate the work you do from real people and makes it more reliable for the virtual processes. A couple of happy clients can make a whole lot of difference.
If the brand has bagged any awards from any recognised organisation, flaunt it.
From the text used as the Call-To-Action to the font and colour of the clickable link - a lot depends on getting the customer onboard to raise a query and later convert this lead into business. Try changing it often until you see a considerable hike in conversions which means it worked!
Track the analytics regularly. Compare with the competitor's website to see the relative performance. Read the traffic and visibility of the website too. It helps you develop other ways to make it better than at present.
Given the times when everything is becoming dependent on technology and is being made available on your fingertips, the website is a valuable resource. People are opening up to virtual appointments and online shopping with a doorstep delivery for everything. Even local businesses that were not yet a part of the e-com wave have resorted to online websites and business.
This new normal has widened the horizons of how a website is no longer just a gallery for reference but much more. Your website will determine your sales and business conversions. Websites/apps will become much more important in your business development strategies and the fast-developing trend of websites being the new idea of a salesman is an impressive one.
Do not just focus on creating a brand visual to attract an audience but also work towards building a narrative around the brand and focus on the ultimate aim of compelling the website/app visitors to reach out to you and help you in your transaction.
Visit the WeddingWire India website and experience how wedding planning can be done seamlessly from the comfort of your couches.