10 Gorgeous Ways to Add Rani Pink Colour in Your Wedding
Pick a bright Rani pink colour to compliment your wedding aesthetic. There is so much you can do with the colour, and not make things monotonous. Read how.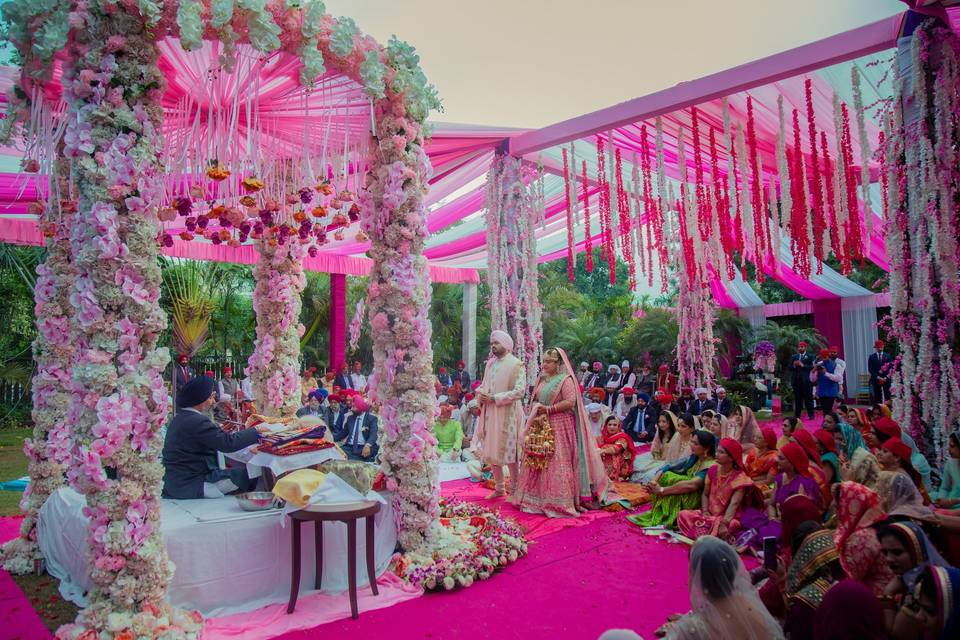 The Rani pink colour is a sartorial choice when it comes to Indian weddings. The colour is not only versatile, but it also compliments the extravaganza that Indian weddings are all about. While some think of the colour as a gaudy choice, some find it on the richer side of the palette. More than a feminine choice, the colour speaks all things fun, quirky, festive, and happy.
You can pick the colour as your entire wedding theme, incorporate a few touches here and there, or pick it as the statement accent. The following is a list of ideas you can incorporate into your wedding, that revolves around Rani pink.
Get your Bridal lehenga in the colour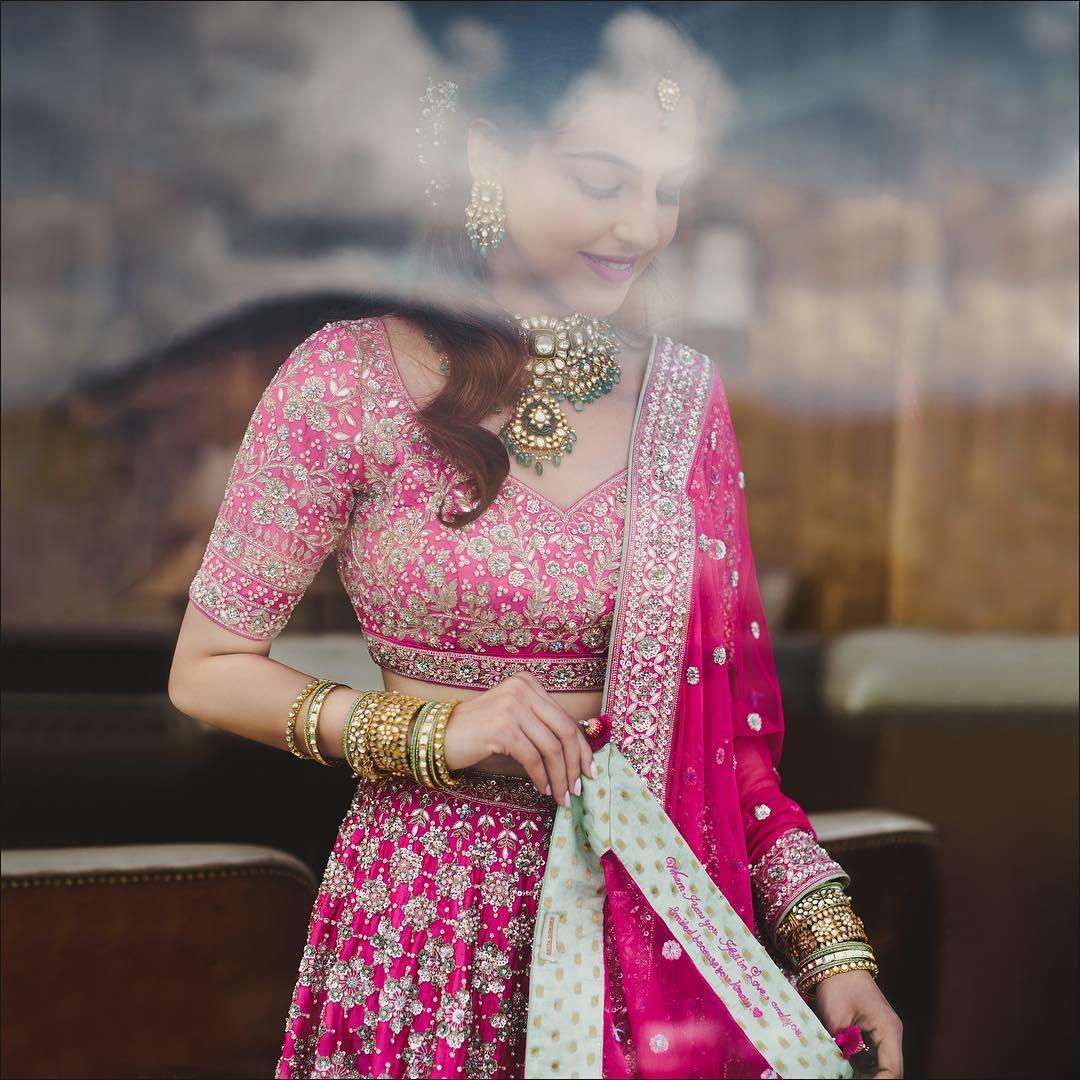 This pink-loving bride makes us believe in the colour even more. A classic combination of Rani pink colour and Beige makes the lehenga look so vibrant and fresh. She paired the outfit with emeralds and gold jewellery. If you think the colour will be blinding in an all-over ensemble, think again. You could definitely incorporate it in your outfit for your Wedding day.
Include the colour in the groom's outfit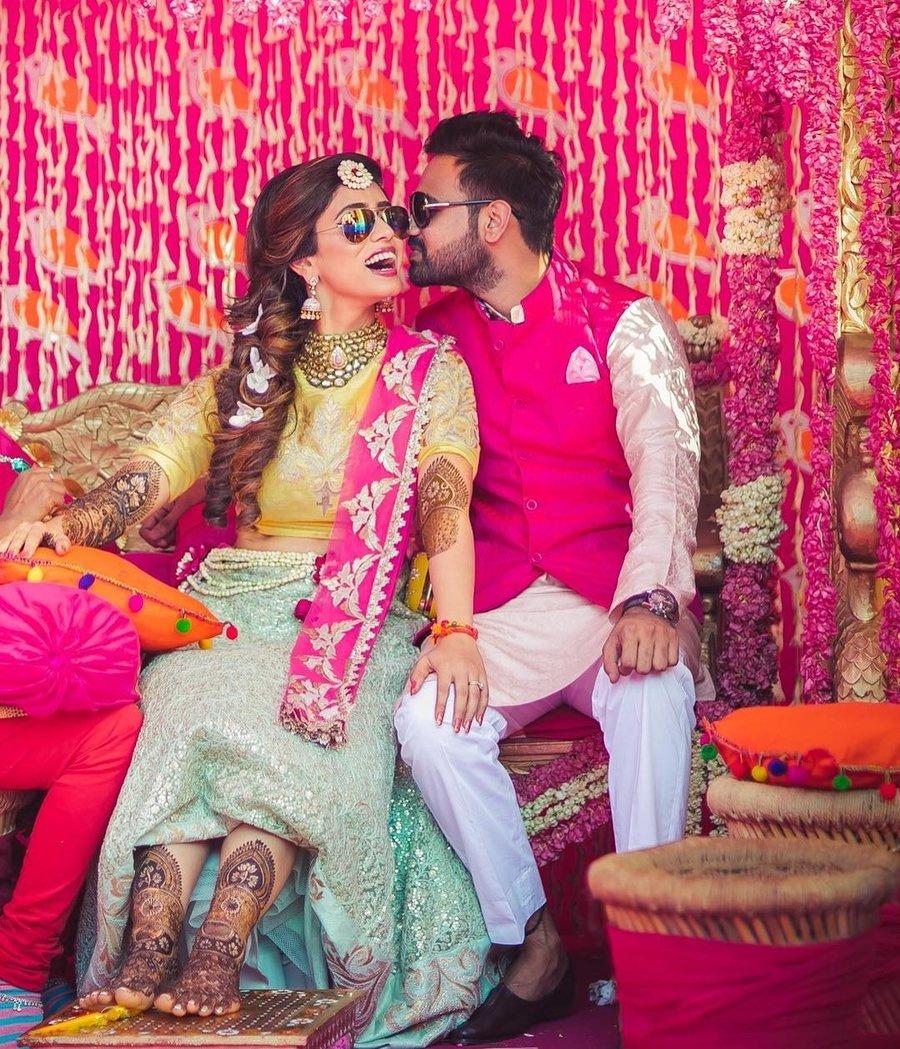 Image Courtesy: Shades Photography
Pink has already made a place in Indian men's wardrobes. Grooms can have the Rani pink colour in their grooms wear. You can pick a jacket in the colour and wear it with a kurta pyjama on your Mehndi.
Go for bright Rani colour juttis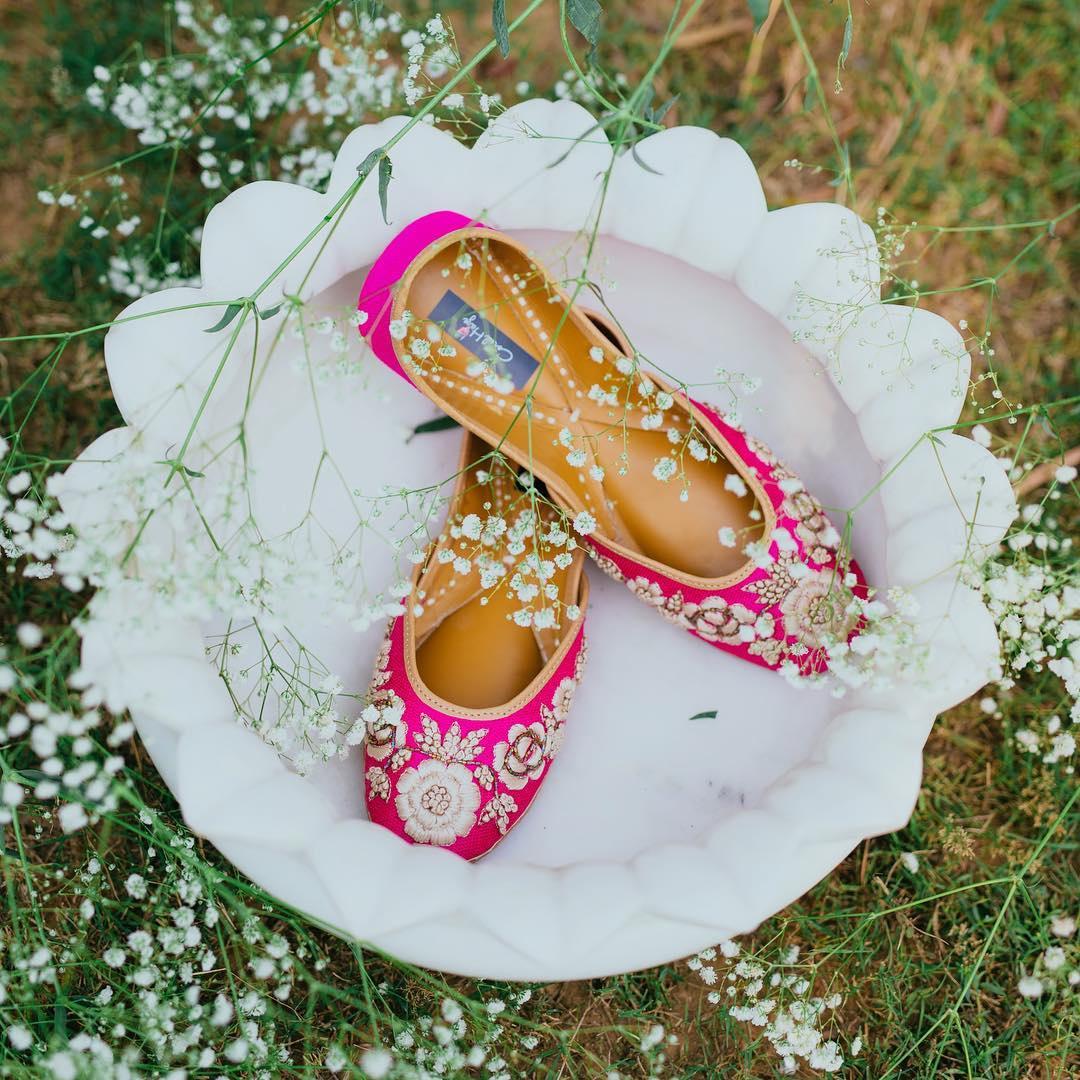 Bridal juttis are all kinds of customised these days. You can take the Rani pink colour and have it in your juttis, match them with your partner's outfit, or even have elements of the colour here and there to make things quirkier.
Think bright Wedding decor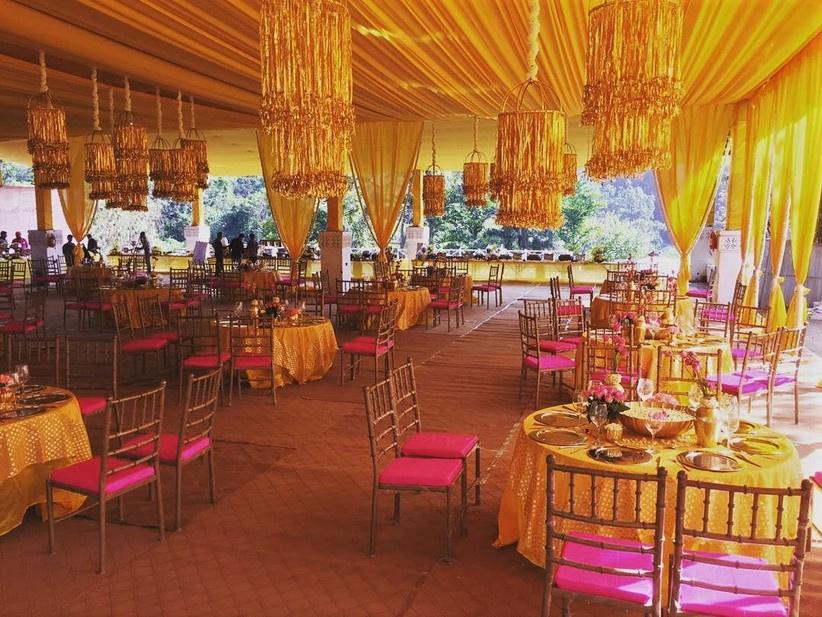 Different shades of pink or combinations of pink usually make their way to the wedding decor. Be it the mandap, the Mehndi day setup, or the seating arrangements for the guests. The Rani pink colour can be a part of your wedding decor to bring the element of quirk and festivity. If the colour seems a little too overwhelming to you, maybe the chairs can have a subtle touch, or the decorative pieces can have elements of Rani pink.
Colour coordinate with your partner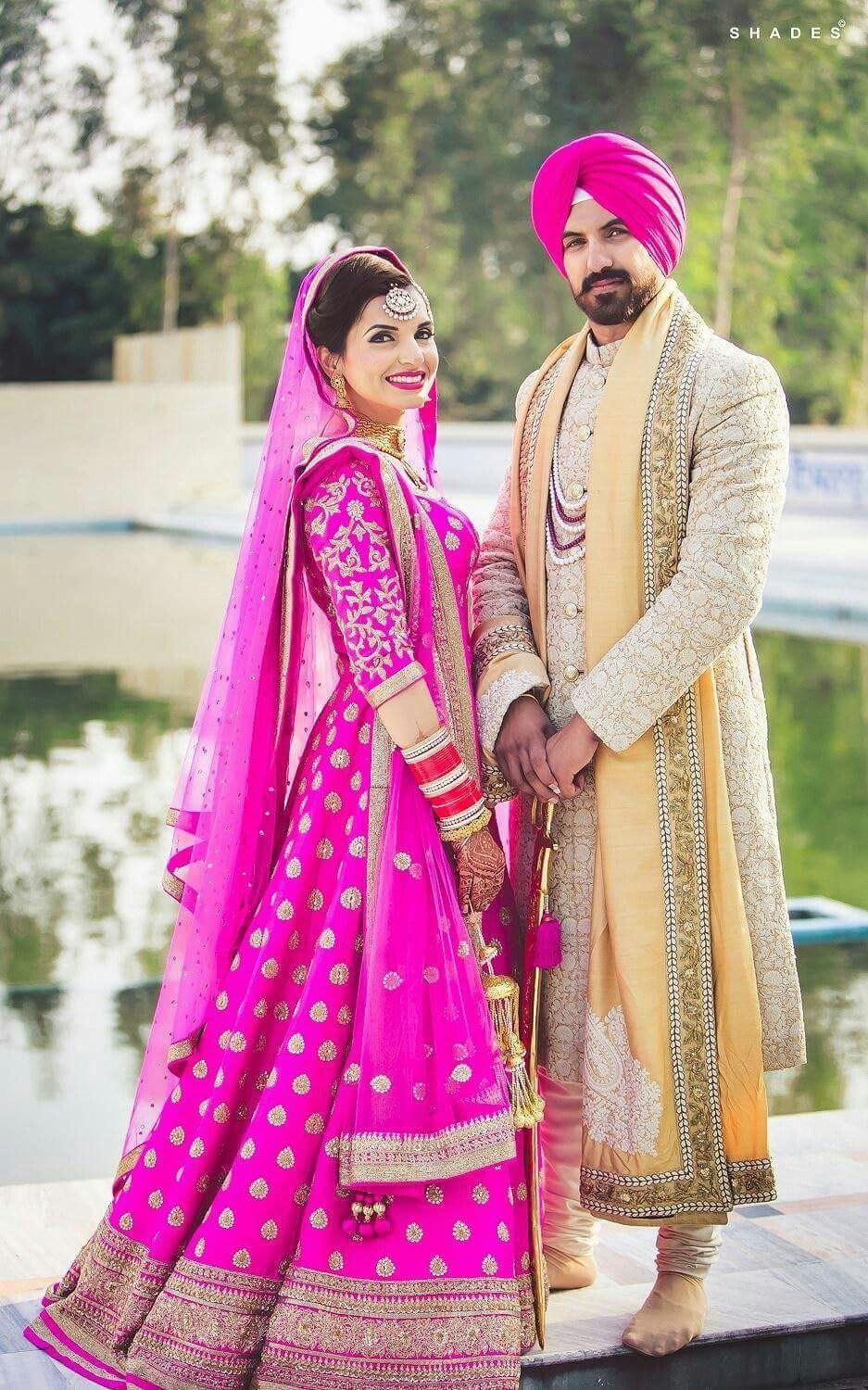 Image Courtesy: Shades Photography
You can not only coordinate in the Rani pink colour with your girl squad while you pose for pictures but can also twin with your partner on the D-day. You can coordinate your outfits to make a style statement.
Design the entire wedding around the colour scheme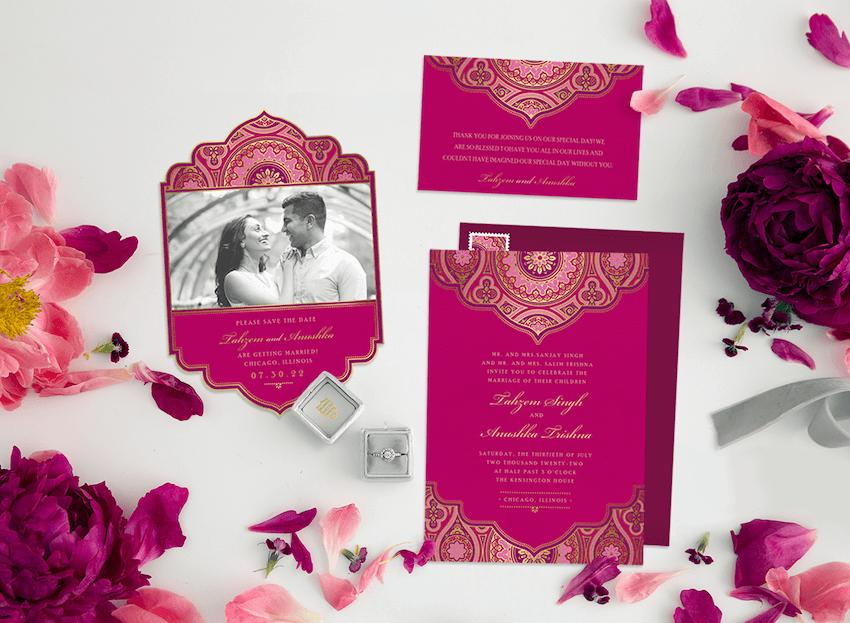 Image Courtesy: Pinterest
If you are someone who loves a vibrant hue, pick a wedding theme designed entirely around the Rani pink colour. Think wedding cards, props, mandap, and the like. Don't shy from coming across as OTT, for the colour is a charmer when it comes to Indian weddings.
Amp up your Pre-Wedding Shoot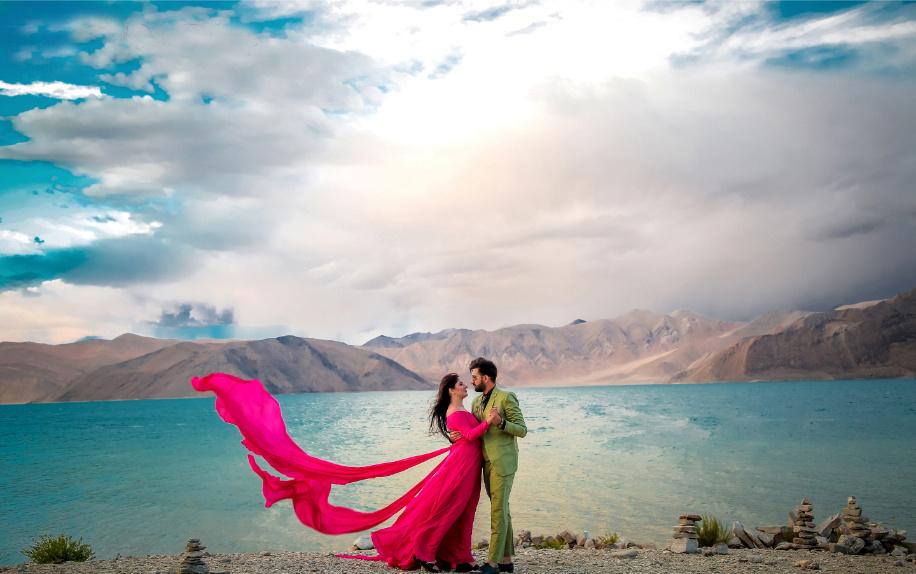 Image Courtesy: Rahul Jagani Photography
Ever thought you could follow a singular theme right from your pre-wedding shoot? Use props with a hint of Rani pink; think smoke bombs, placards, décor, and the like. You can also wear a gorgeous Rani pink colour outfit for the shoot.
Give a spin to your Phoolon ki chadar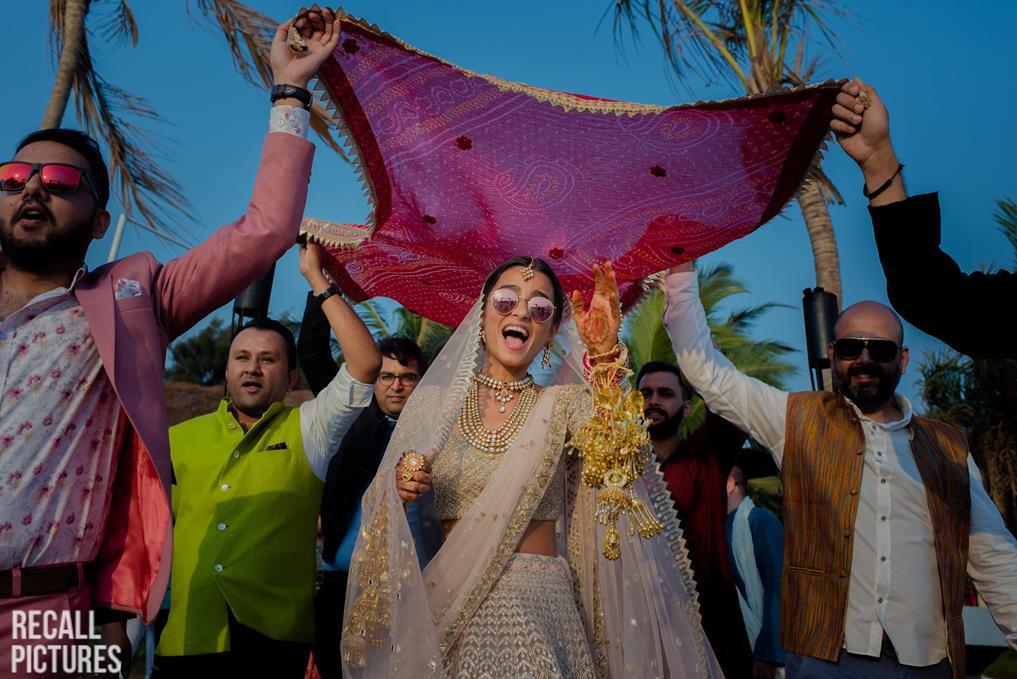 Bridal entries are ever so important in weddings. Bright Rani pink colour flowers in the phoolon ki chaadar can be a great way to include the colour. You can also have hints of this bright pink hue in between flowers from the same colour family, or go for a totally different leheriya print chadar. Take cues from this bride who chose an ivory lehenga with a leheriya print chadar. Quite pretty, isn't it?
Use it in your Bridal accessories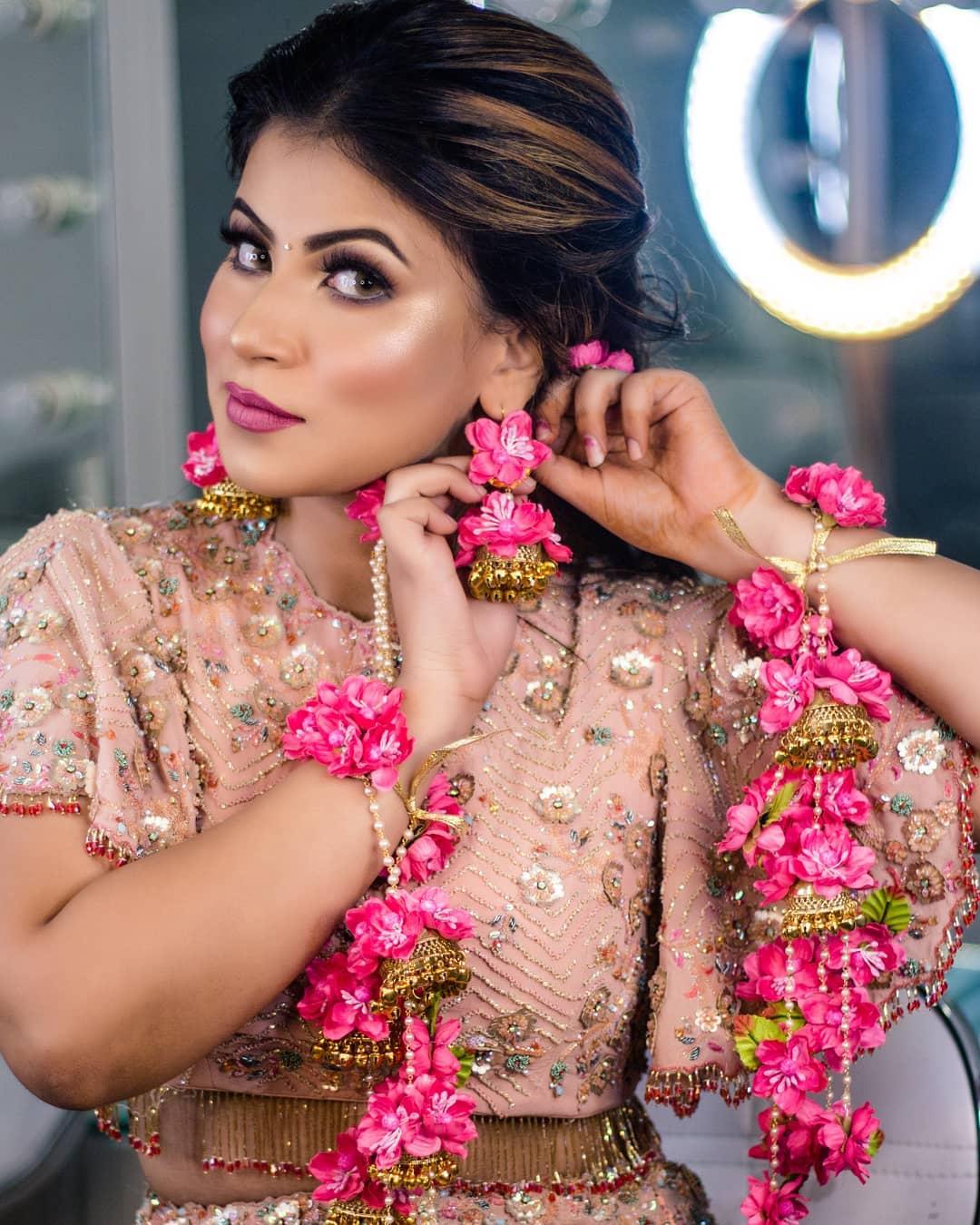 While you can always use a bright Rani pink colour in your floral jewellery, you can also make your bridal accessories match with your bridal lehenga. Think tassels and Rani pink bangles. Alternately, your kalire can also have a hint of colour to make the gold look all the more pleasing. A pink-on-pink also looks absolutely gorgeous so don't shy away.
We hope we could give you an insight into how to incorporate a particular colour in your wedding celebrations. Whether it is a brighter hue like Rani pink or any one of your favourite colours, incorporating it into either your outfits, decor, accessories, or invitations can be a breezy affair.
How are you incorporating Rani pink colour in your wedding celebrations? Tell us in the comments below!