Check Out the Non-floral Wedding Centerpieces for Inspiration
Looking for unique non-floral wedding centerpieces for a perfect wedding? If yes, then you are on the right page as we have some amazing décor ideas to inspire you!"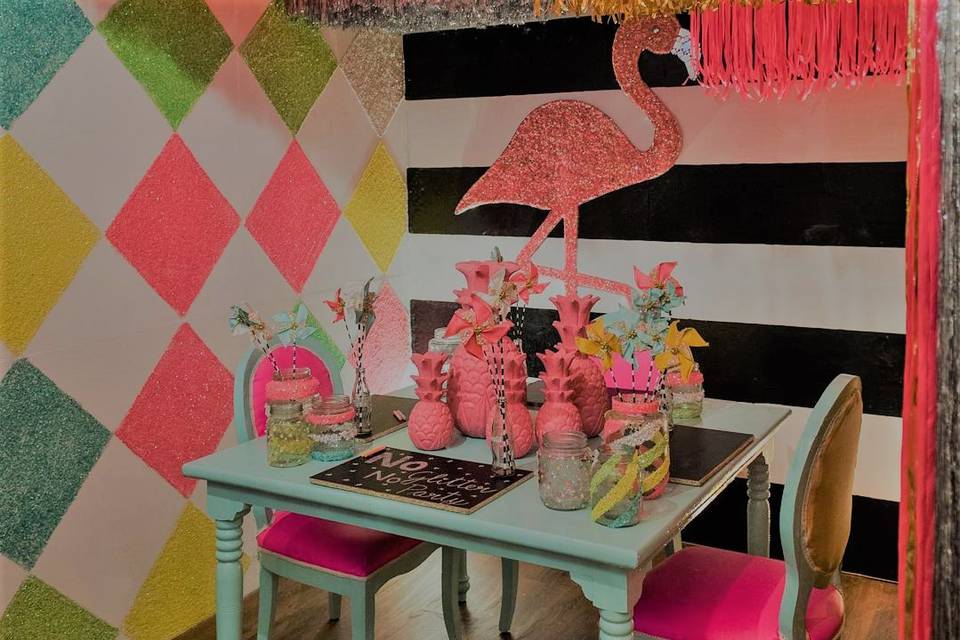 Indian weddings are unique because of their grandeur and opulence and to maintain that at your wedding, you need some wedding décor ideas. As the décor forms the first impression for your guests, you must ensure that it is on-point!
Flowers are too mainstream and somehow, they always become a part of every occasion but for a unique big fat Indian wedding, you need to have an extra element in your theme of the wedding. These non-floral wedding centerpieces are amazing and can serve as great accent pieces for your décor.
From quirky table pieces that remind your guests of your personality, to elegant centerpieces that supplement the grand décor beautifully, we have a whole list of non-floral wedding centerpieces that you should check out! Start scrolling now!
1. Funky Tea set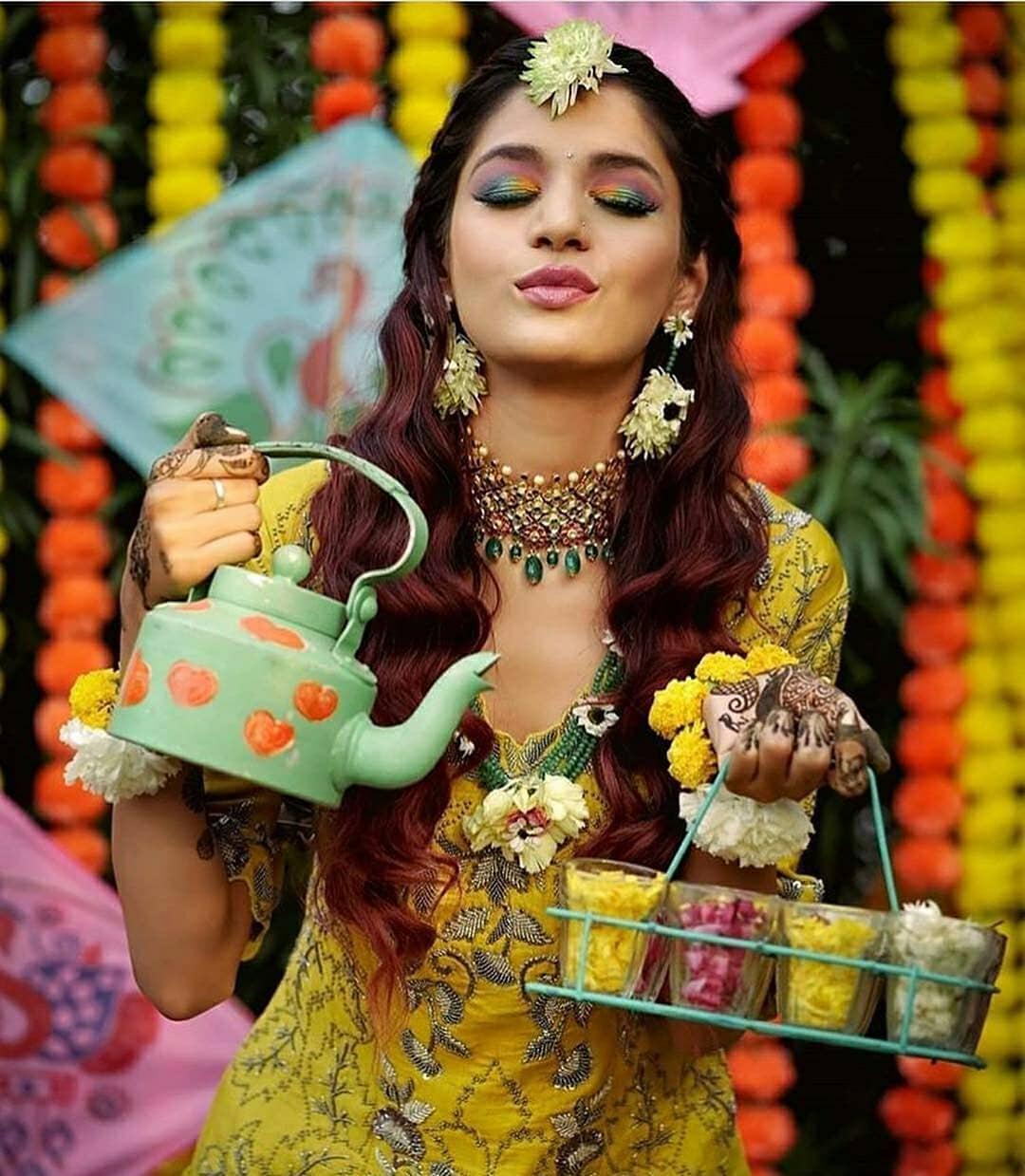 Non-floral wedding centerpieces can serve to be not only great décor but also amazing props for your photoshoot! If you're known for your undying love for chai or want to take a dig at the traditional chai carrying bahu image, a quirky prop like this can be a great addition to your pictures. More importantly, you can have something like this on every table, as long as the tablecloth is also a bright one. This can bring an element of pop art into your wedding!
2. Time for chess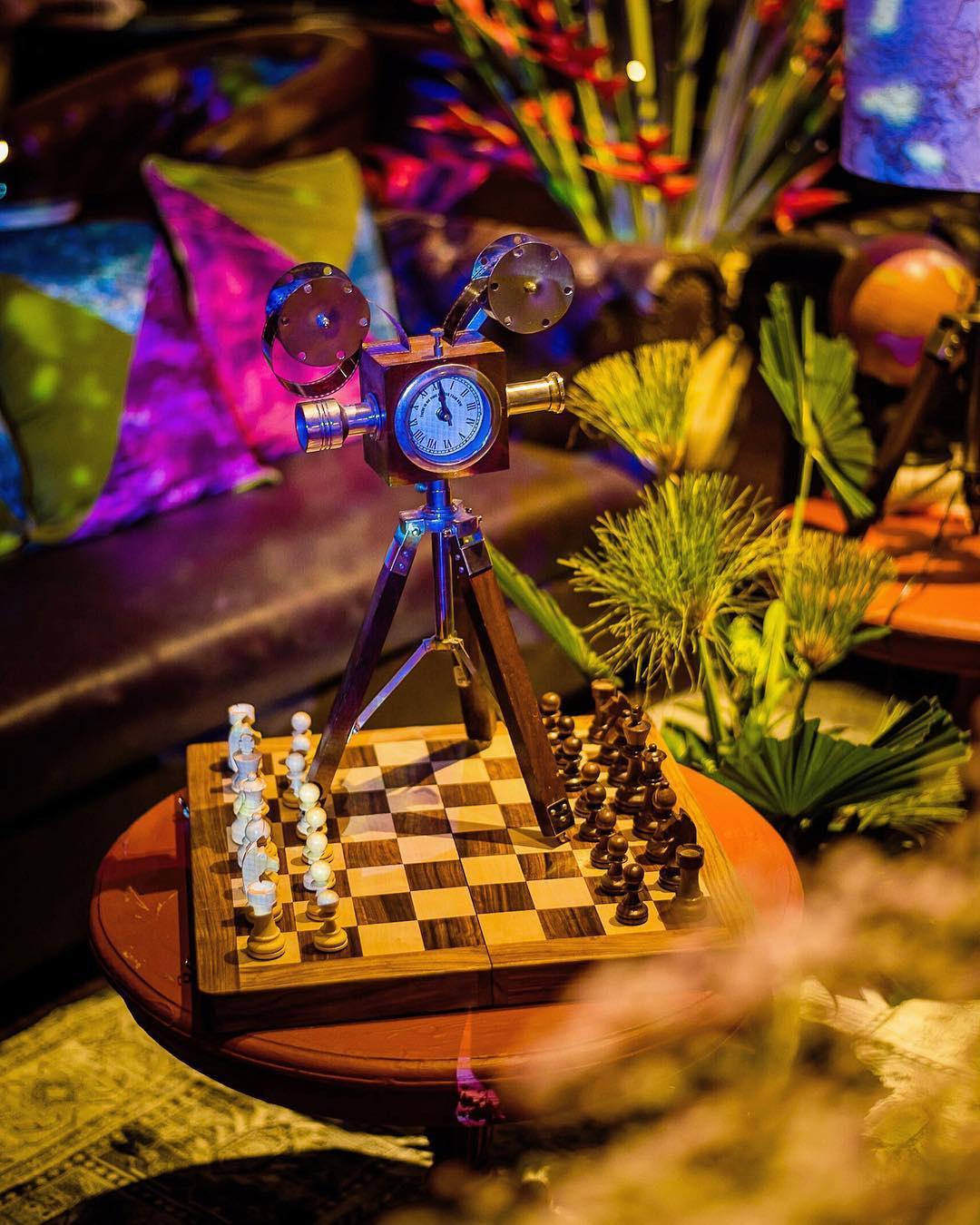 With the standing clock and the stunning wooden chessboard, your non-floral wedding centerpieces can't get more unique than this! The lounge area of your wedding should have this wooden board, as it will be fun for your guests to play around with, and will also add an elegant look to your overall décor.
These non-floral wedding centerpieces can also complement the vibe of a cocktail party.
3. Light it up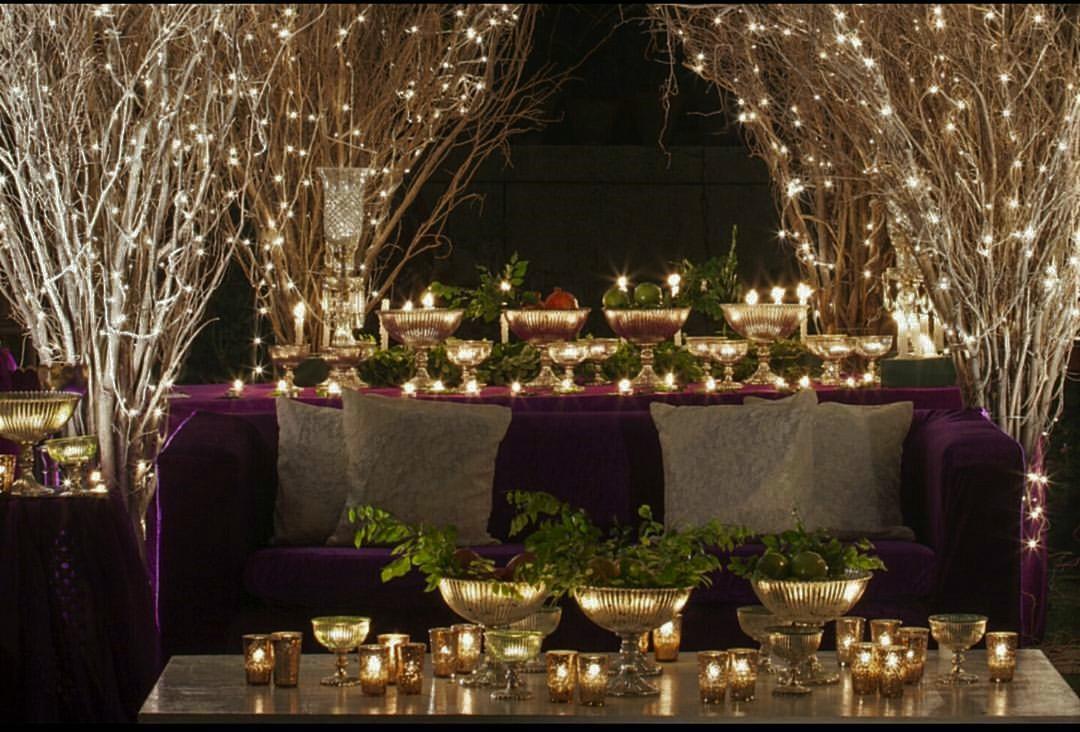 If you are looking or something new and classy, then this candle décor at the seating area will make your wedding lit – in more ways than one! The charm and glitz of the candles together give a magnificent look. You can try this out for the mandap decoration. Or, if your venue is a poolside one, using floating candles in the pool will just do wonders! We can bet everyone will be 'gramming your party!
4. Pink flamingo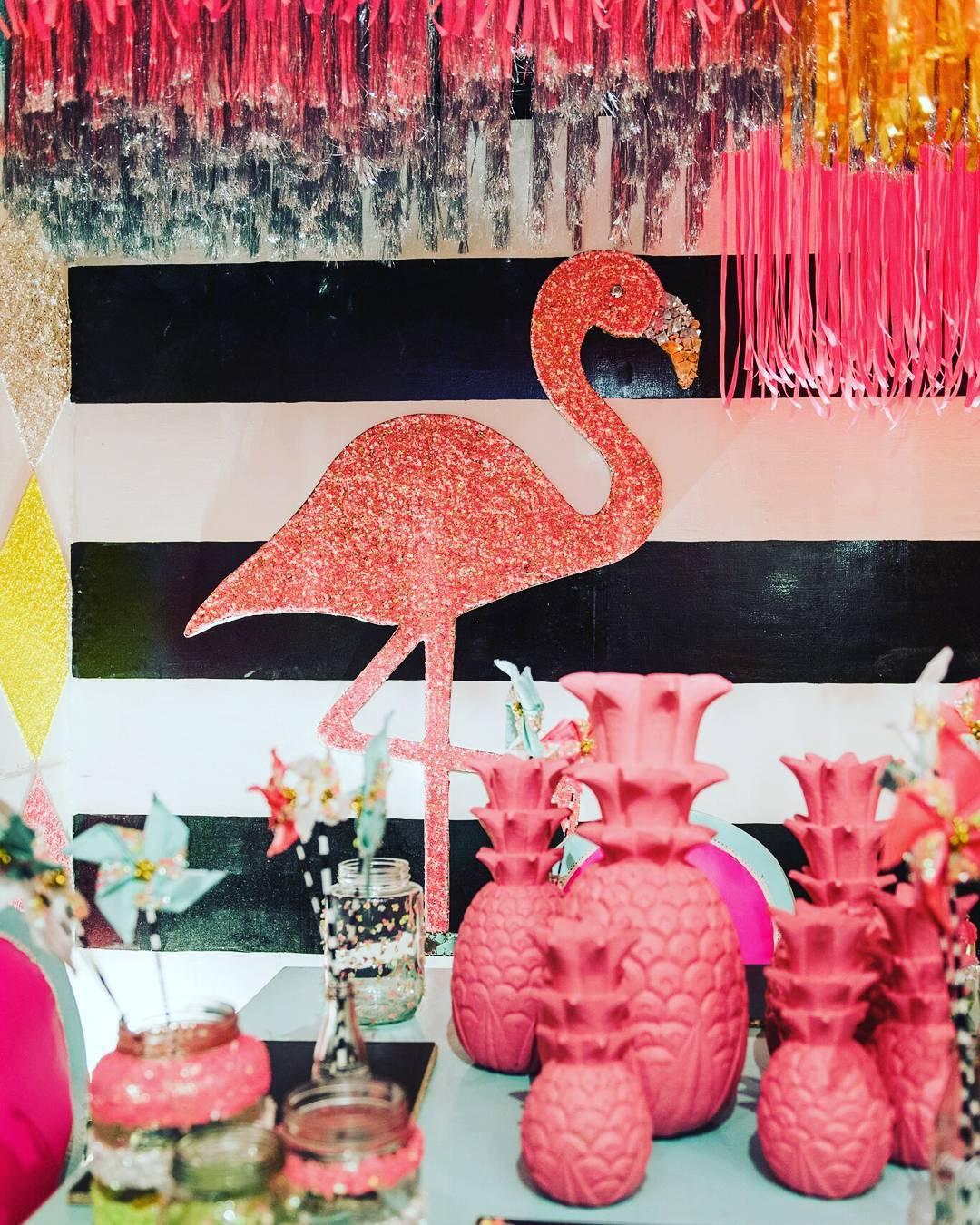 Have you decided a color theme for your wedding? If not yet, this this pinkish setting is an ultimate pick for your non floral wedding centerpieces list. The glittery flamingo bird with contrasting vases is a beautiful combination to place at the center of the wedding seating tables. It definitely adds a quirky vibe and is ideal for events like the Cocktail, Sangeet, or even a very cool bachelorette night!
5. The mini giant wheel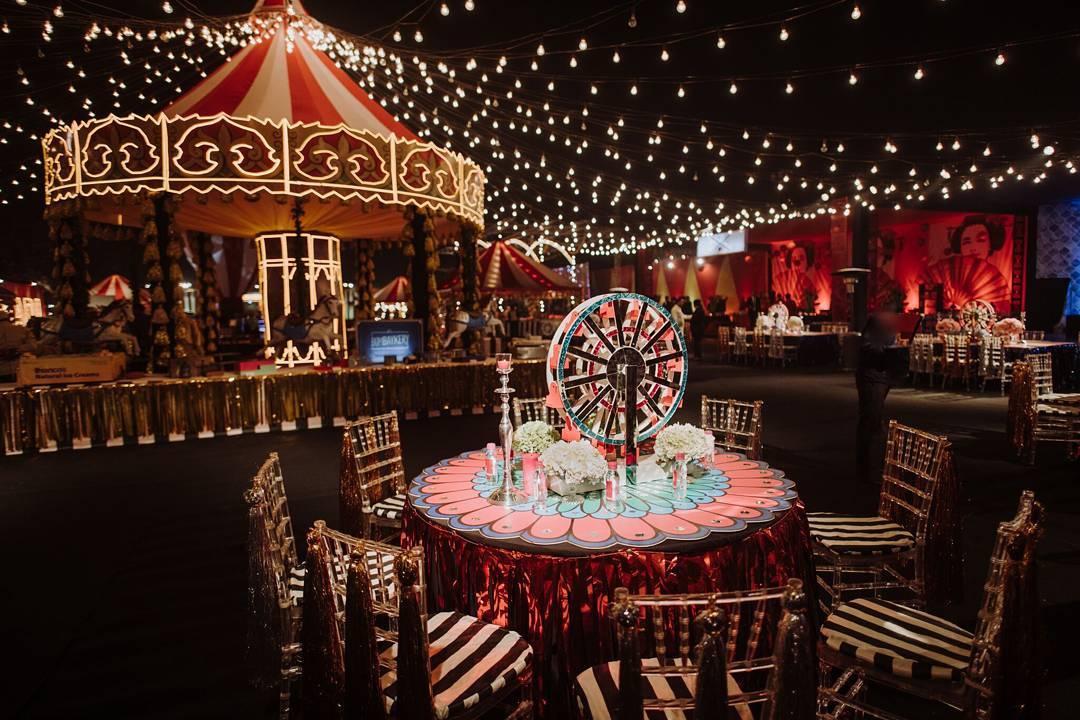 You don't always have to go out and find quirky items for your wedding décor and then decide where to place them. Sometimes, the theme of the wedding speaks for itself and helps you come up with ideas organically. With a flower-shaped table-top, here's an example of non-floral wedding centerpieces that take the theme to another level! Can you guess what it is?
6. Sweet Bus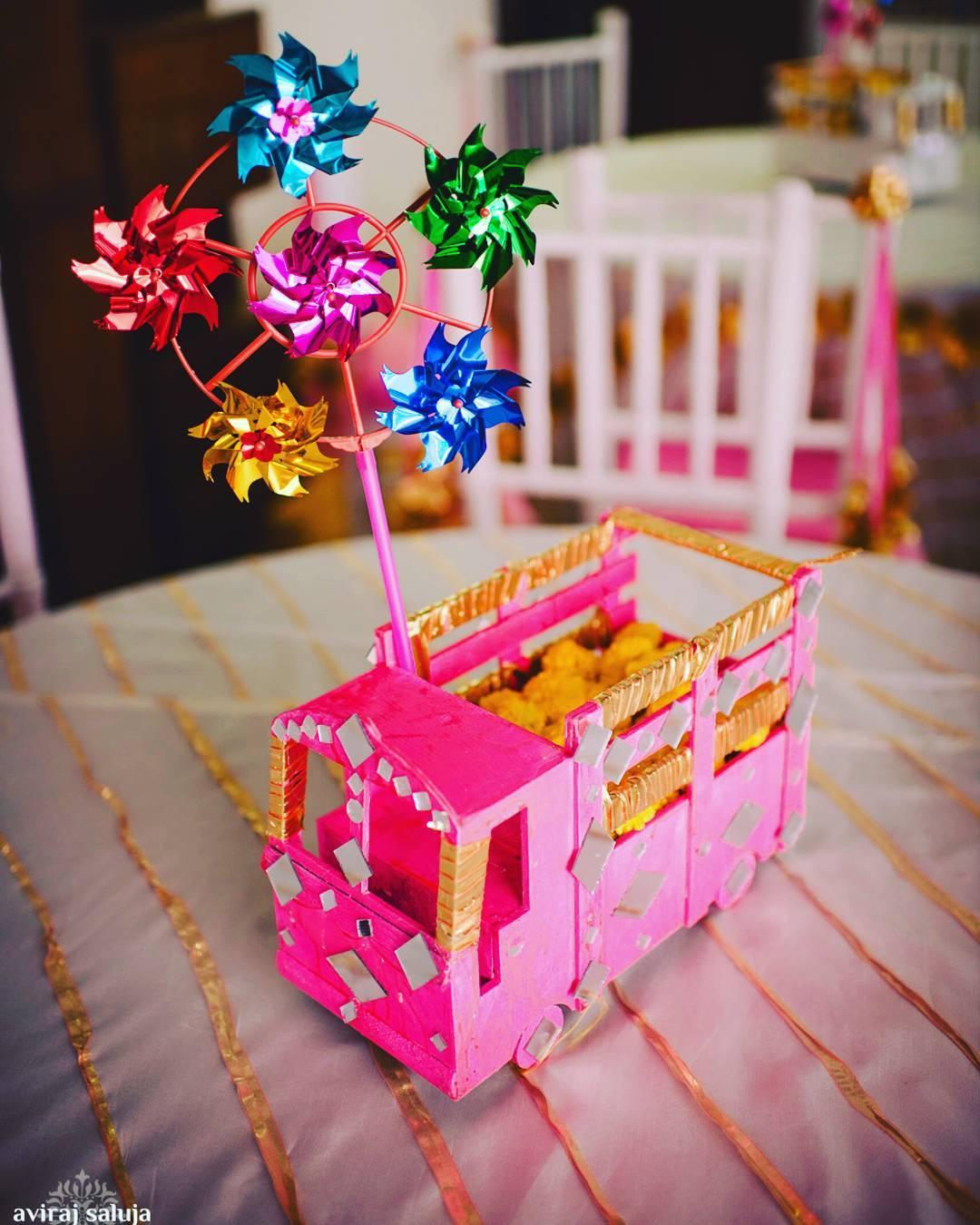 Are you looking for new ways to serve fruits and sweets to the guests at your wedding? This wedding totally nailed it! The little pink bus is a cute serving tray to offer sweets to the guests. The bus is decorated with mirrors and paper mache, which makes it a really cute addition to the wedding décor. Try this out and impress your guests!
7. Metallic touch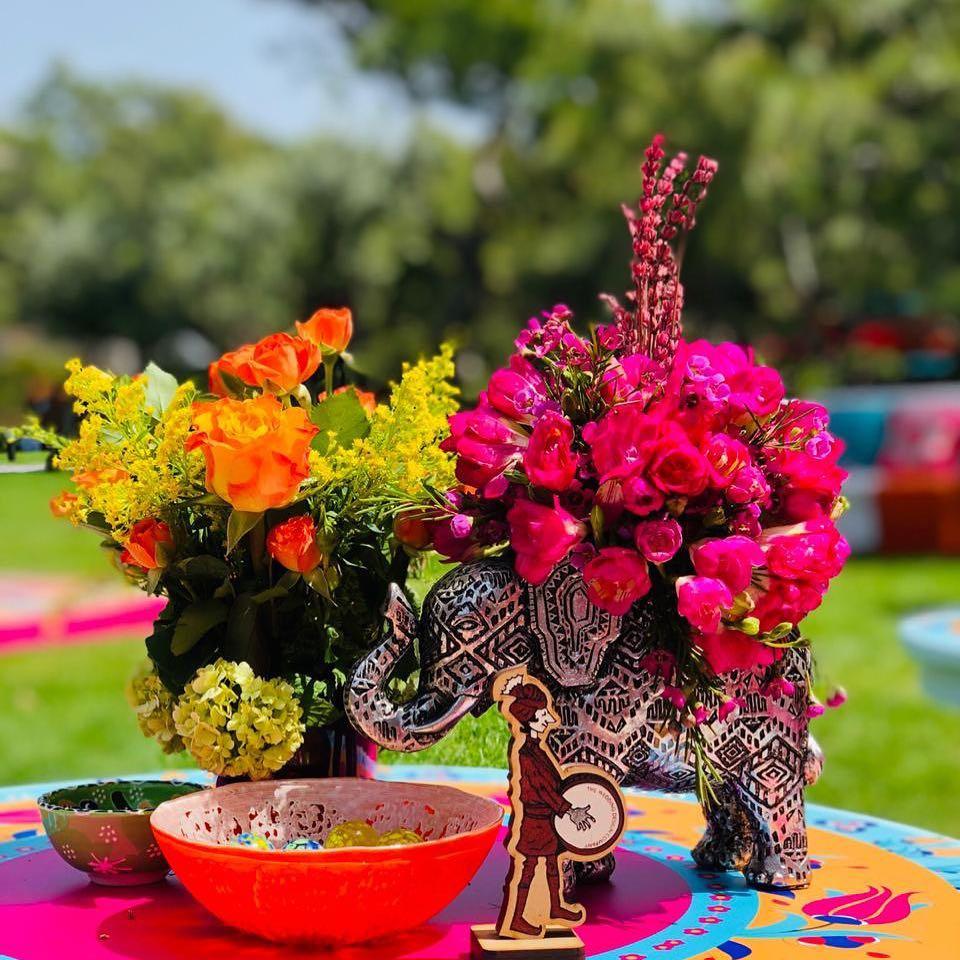 The Chumbak style décor items are very famous, especially when it comes to contemporary weddings. Non-floral wedding centerpieces like this one adds charisma to the centre table as well as the wedding décor. The metallic elephant decorated with some pink flowers accompanied by metal bowls and vases is all that you need to give your traditional wedding a modern spin!
8. Something for the rituals

Indian weddings are filled with rituals and there's one thing that is always a part of them – the Mangal Kalash. You all must have noticed a Kalash sitting stoutly in every ceremony. While this is an important wedding element (as it holds religious significance), there's no reason not to make this a part of the wedding decor! A gold plated Kalash will complement every décor type!
9. Colourful windmills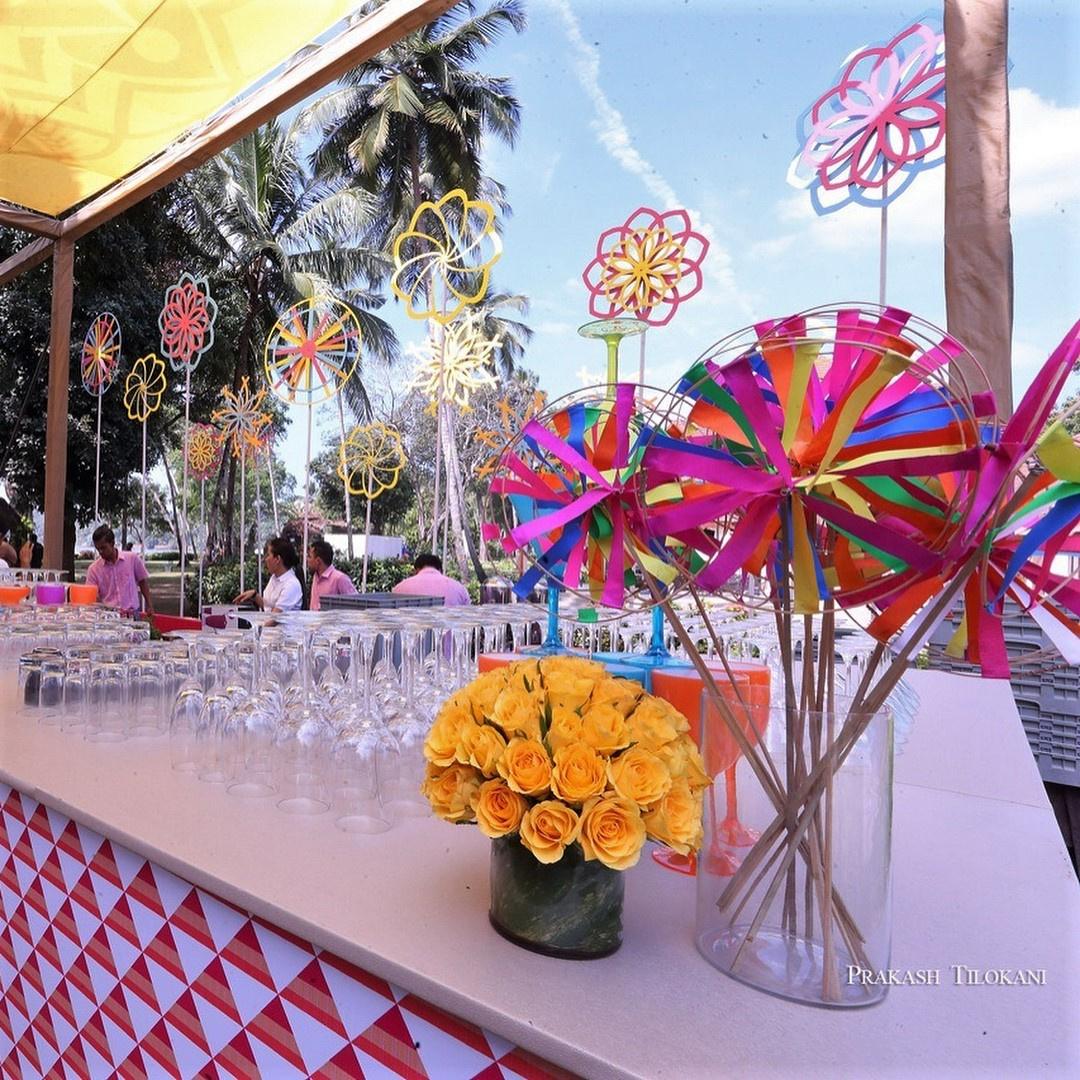 These colourful windmills at the bar are a great element for adding pops of colour and you can use such non-floral wedding centrepieces on the tables too. The paper windmills placed with beautiful flowers look cute and stylish. If you want to add a young vibe with a colourful element in your wedding décor, then you know what to choose!
All these non-floral wedding centrepieces will together or individually make an interesting décor for the centre tables and other major areas at the venue. Inspire yourself with these non-floral wedding centrepieces and start planning a stunning wedding!
Not sure how to make your wedding décor stand out? Speak to these wedding planners near you!