Meenakari Earrings: Quick Guide To The Enamel Art Pieces
When Meenakari work came in India 500 years ago, no one probably thought that it would stick around for centuries. Find out all the reasons why Meenakari earrings are a huge hit amongst brides!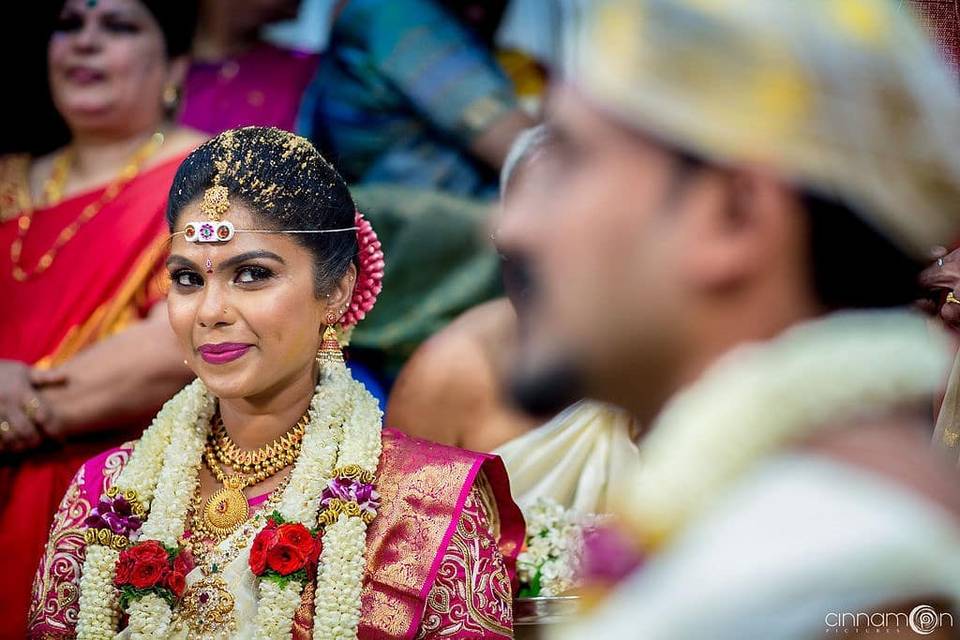 If you have ever been on the lookout for some fancy earrings, you would have not missed Meenakari earrings at any cost. The bright earrings are everywhere in the market.
Meenakari is a jewellery technique in which gold or other metal jewellery pieces are coated with colourful enamels. Enamel is a transparent glossy substance that gives a glassy look. Meenakari jewellery was a big hit with kings and queens all over the country. No royal's collection was complete without some beautiful pieces of Meenakari work, especially Meenakari earrings.
Here is all the information you need to know about the Meenakari technique!
1. A brief history of Meenakari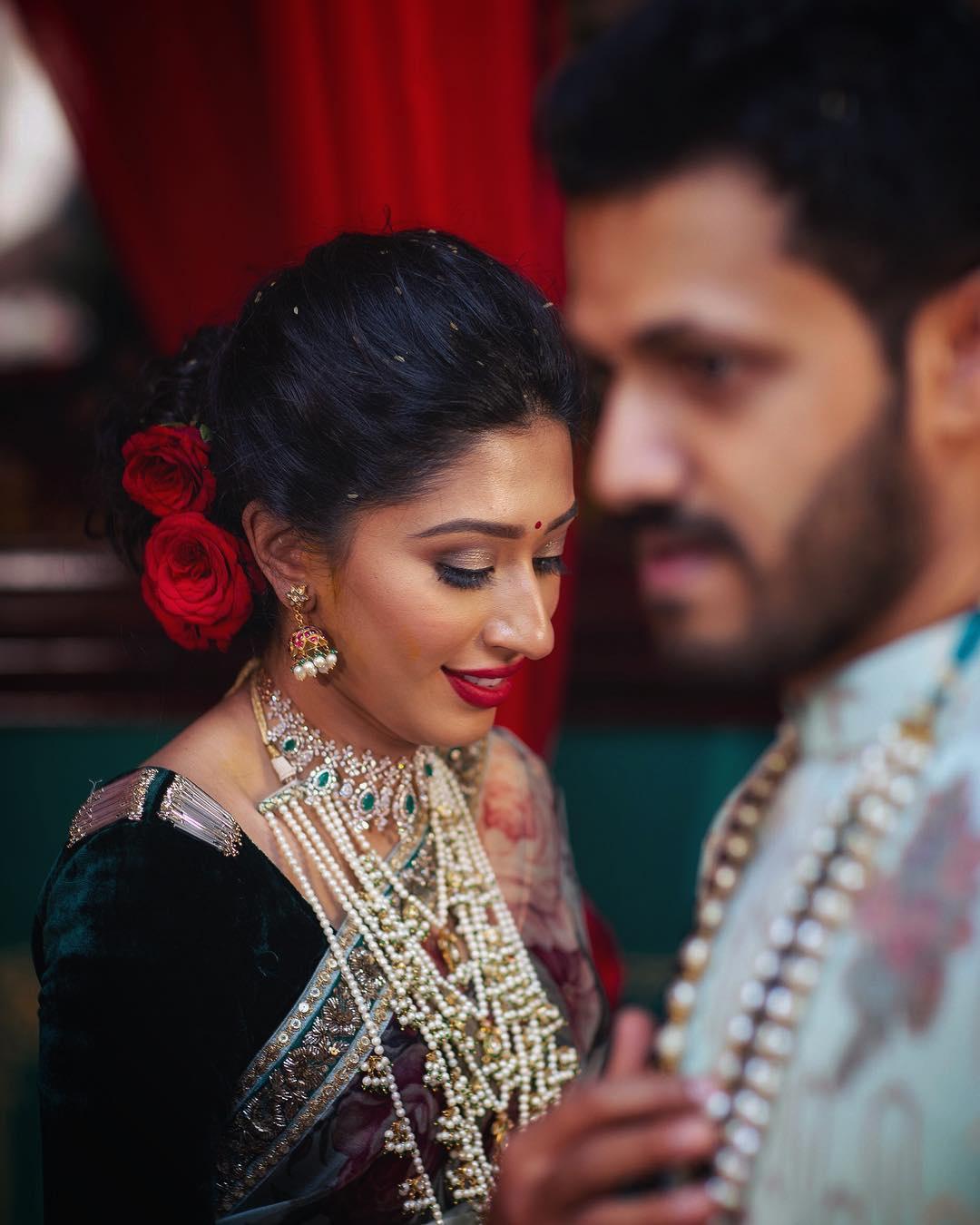 During the Mughal rule, Persian enamellist artists came to India and brought with them the Meenakari art. They first bought it into Varanasi. Raja Man Singh of Amber was the one who first introduced Meenakari in Rajasthan. Since then, this craft has become a huge part of their culture.
At first, this art was used to paint the backside of Polki jewellery. When people realised that it is quite beautiful on its own, the concept of reversible jewellery was born.
Now, Meenakari is a different art form altogether. You can find all kinds of pieces like Meenakari earrings, necklaces, nose rings and many more with jewellery boxes and even décor pieces like sculptures, trays and bowls.
Currently, Jaipur is the biggest hub for Meenakari jewellery in India. The city has the finest artisans known for this technique.
2. The Process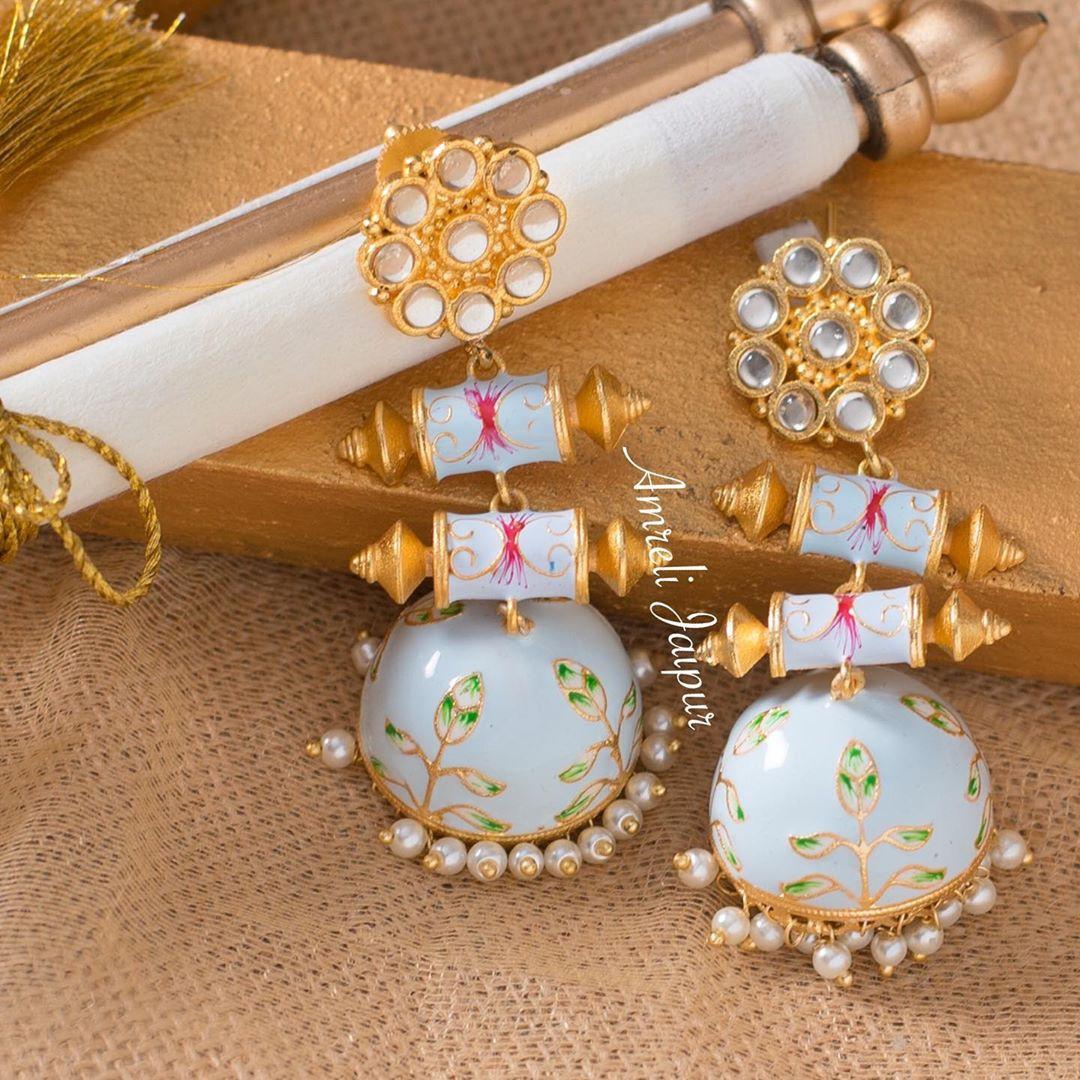 Image Courtesy: Amreli Jaipur's Instagram
It is a very long process to create a pair of Meenakari earrings. This process is very extensive and has not changed for 500 years. A designer kick-starts this entire course of action by putting pen to paper, and the next person responsible is the Sonar (goldsmith). The engraver is responsible for engraving the Meenakari design given to him by the designer.
Then comes the enamellist who paints the metal. The last three people involved in making this jewellery piece come to life are the polisher, the stone setter and finally the stringer who gives it all the final touches. A lot of love goes into making the perfect pair of Meenakari earrings.
3. Types of Meenakari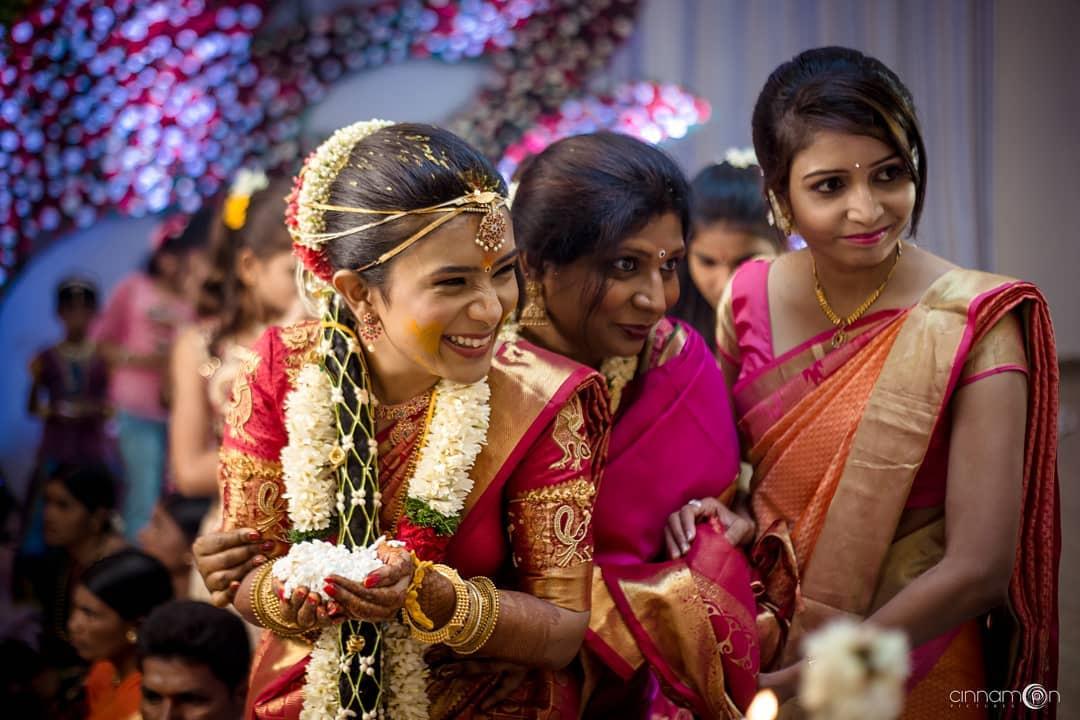 You can find Meenakari jewellery with different designs. The most famous of them are images of lotuses, birds, and motifs of flowers, vines, leaves and many more.
However, there are different types of Meenakari art in the market. They all differ in the number of colours used in making a pair of Meenakari earrings.
The first is 'Ek rang khula', which means that your Meenakari earrings only have a single colour in them.
The next is 'Panchrangi Meenakari' that has the classic 5 colours. They are red, green, blue, yellow and white.
The last is 'Gulabi Meena'. As the name suggests these Meenakari earrings are inspired by the pink roses. Varanasi is the most famous for this art.
4. Meenakari earrings in weddings
Meenakari jewellery is in huge demand in the wedding biz. They are a big part of Rajasthani bridal jewellery sets. Meenakari works best with two of the most loved jewellery styles - gold and Kundan jewellery. However, the best metal to pair up with Meenakari is gold. It naturally brings out the shine and glossiness associated with this jewellery.
Kundan and Meenakari are a match made in heaven. It looks beautiful against the heavy bridal outfits. Kundan lifts up the Meenakari jewellery by ten folds. Brides love wearing such colourful pieces for different events as well.
5. A few styling tips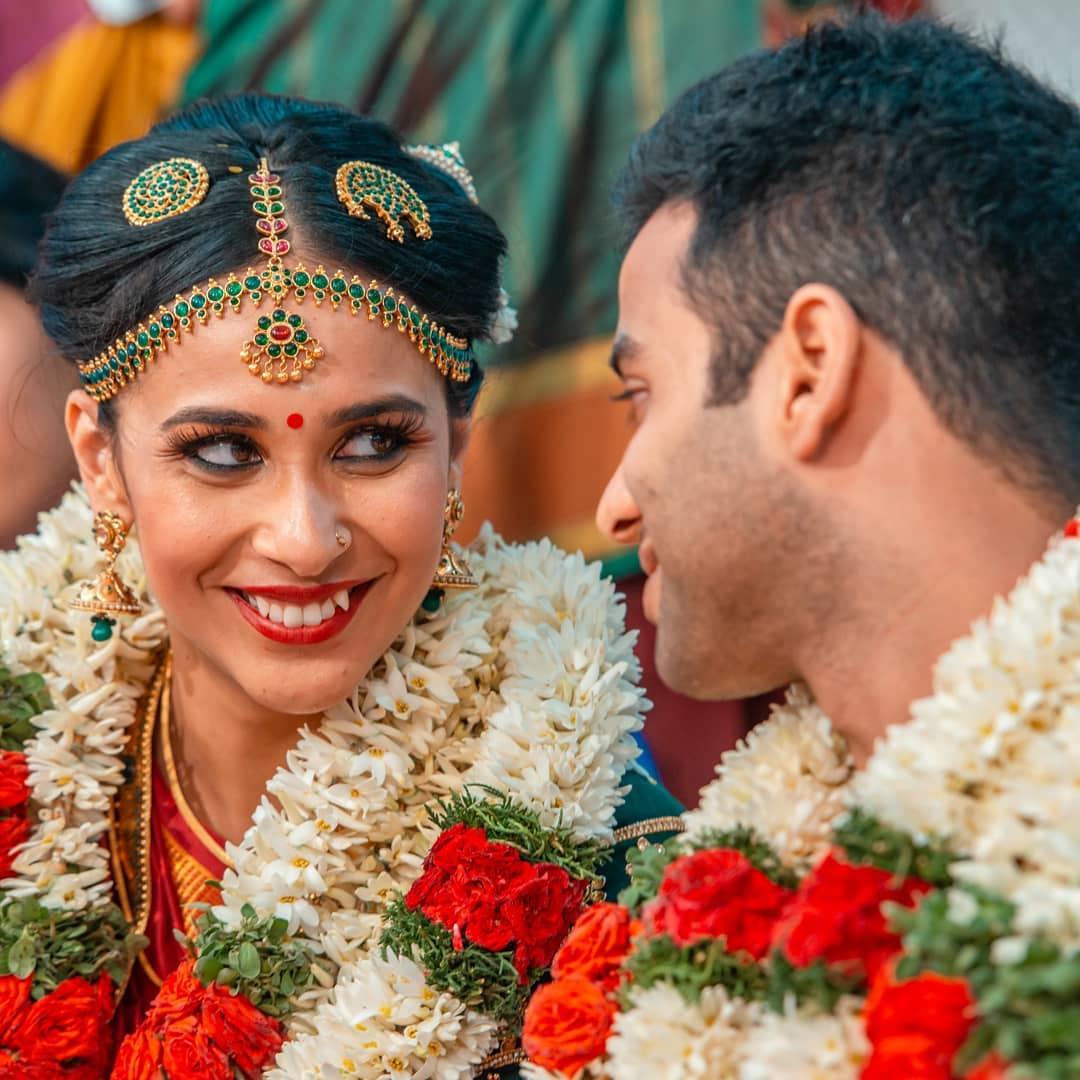 Now that you know all about Meenakari earrings and how they are made, it is time to know what you can wear with them. Here are a few styling tips that we are sure will come in handy!
If you are wearing a light coloured saree or lehenga, you should definitely style it with Panchrangi Meenakari earrings.
If your traditional Indian outfit is of a single hue, wear Ek rang khula Meenakari earrings while making sure that the one colour they have matches perfectly with your outfit.
Not only Meenakari earrings but also necklaces and Maang Tikkas in Meenakari look wonderful with Indian outfits. Meenakari earrings instantly elevate your traditional saree look and add colour to it.
The best thing about Meenakari earrings is that you can find them with gold, silver, and copper metals as their base. It is up to you if you want to splurge on a particular metal or not. We guarantee that they will look beautiful irrespective of the tone of the metal used. While brides can go for gold Meenakari earrings, others can experiment with one of the other metals as well!
It always feels good to know everything about the jewellery we are wearing. We could have never guessed that Meenakari jewellery has such a rich history, dating back to 5 centuries. Isn't it amazing to know that the origins of something we see every day could span centuries and continents?
Want you to buy your own Meenakari jewellery? Check out these jewellers near you!