Marriage Invitation Wordings Rulebook: Read These Notes Before You Hit Send On Your D-Day Invites
From quirky marriage invites to simple ones, it's the marriage invitation wordings which help complete the picture. Here are all the important things related to marriage invitation wordings that you should know.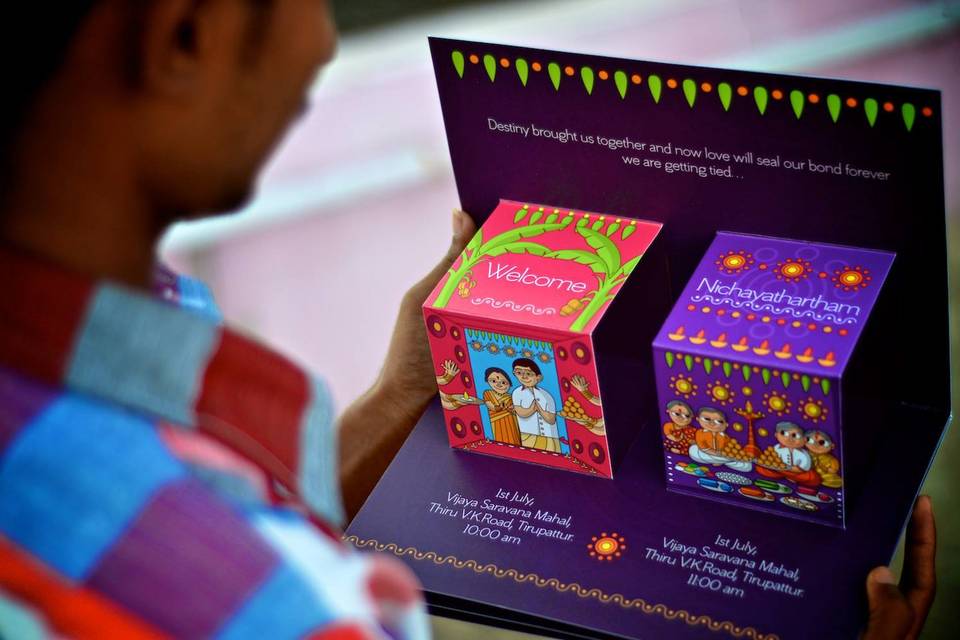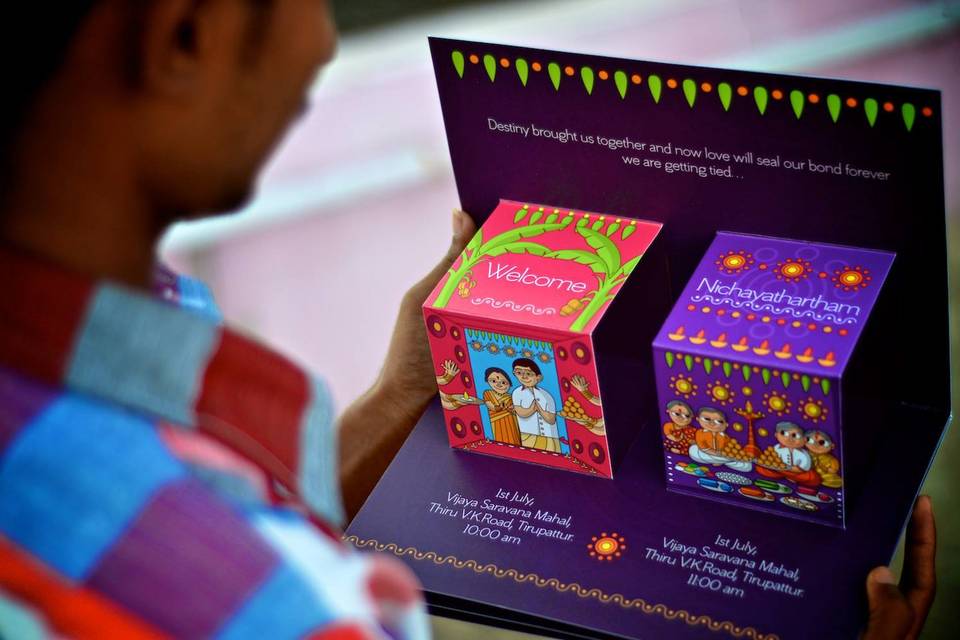 Image courtesy: Quirky Invitations
Weddings are not only about fun but these also require a lot of work and preparation. A marriage invitation card is one of such preparations which need to done on time. From printing to its style to marriage invitation wordings, everything should be planned wisely because this will be the first thing your guests are going to see.
A wedding invitation card should have accurate marriage invitation wordings so that it can be easy for guests to reach the wedding venue on time. In this article, we are going to share all the important things which should be kept in mind while finalising marriage invitation wordings. Take a look.
Details To Keep in Mind for Marriage Invitation Wordings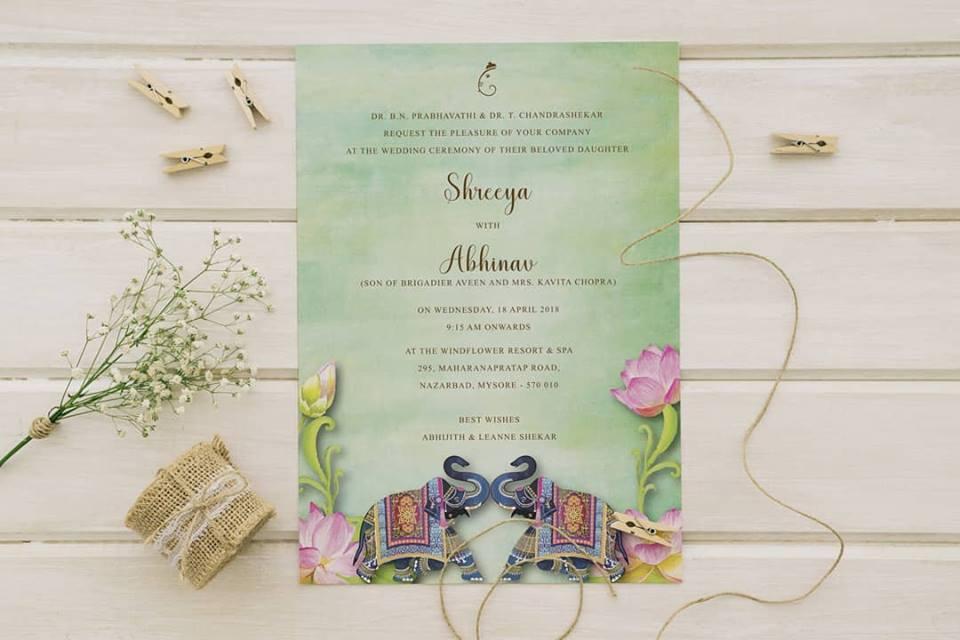 1. Know your own style and choices
Different people have different choices. Some people like simple and sophisticated wedding cards whereas others love creative and quirky wedding cards. This is the first thing which you should finalise while looking for the best marriage invitation wordings.
Choose what type of wording you want on your invitation card on the basis of this aspect. A formal set is as distinct from a humorous set as chalk is to cheese. In fact, if the second appeals to you, then we have done a compilation on funny wedding invitation wordings earlier.
2. Decide who are your hosts
Now, it is very important to put hosts' names on marriage invitation cards. Some people put the senior most family member's name on the wedding card whereas some put their parent's name at the host's name. Therefore; be pretty sure about it and mention accurately.
3. Pick a font style
The font is one of the things which most people under-look. However; font style can make or break the whole look of wedding cards. Before going to finalise what all you want as part of your marriage invitation wordings, it is important to select a classic font for your marriage invitation wordings. Keep in mind that the font should match the whole look of the wedding invitation template.
4. Writing your lines - the important inclusions
Put an appropriate host line which must include the name of the people along with their contact numbers who will be hosting the wedding.
The second thing after the host line is the primary invitation line which is also very important. This section should be written with short and crisp details as it set the tone of marriage invitation wordings.
The third thing is the name of the bride and groom. Their full name should be written here along with the name of their parents.
The fourth important thing for marriage invitation wordings is the information line. In this section, all the mandatory information should be written. For eg: timing of all the rituals, details of venue and timing.
The last important thing is the closing line which ends the marriage invitation wordings. The closing line in marriage invitation wordings should involve family names.
These are all mandatory steps which will help to set the tone of marriage invitation wordings. Moving forward, we will be providing you latest marriage invitation wordings template which you can try to come up with the elegant looking marriage invitation cards.
Latest Marriage Invitation Wordings Styles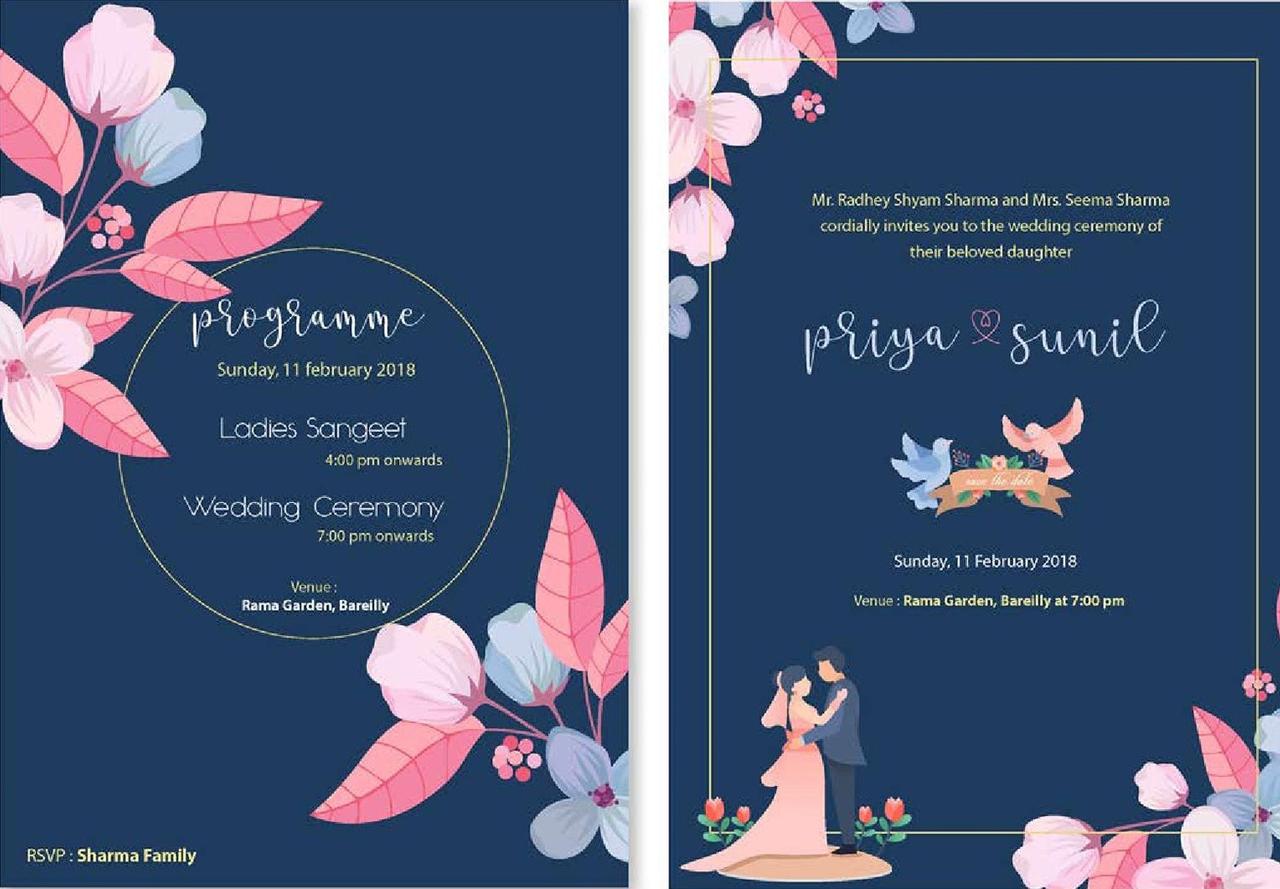 1. Short and sweet
Just like any small occasion's invitation, you can also make short and crisping marriage invitation wordings in your marriage invitation card. Using only a few names on invitation card wouldn't make it look all clumsy.
2. The name game
Putting the name of your parents on one side of the host line on the invitation card can be tricky. This type of wedding template is appropriate when only one side of the family is hosting the wedding.
If you are done with normal and simple wedding card templates, you can choose to go only with the couple's names.
For a more traditional/family perspective, you generally name either your grandparents or the parents as hosts. But these days, people are putting their grandparents' names on the host line in marriage invitation wordings.
3. Go digital - include hashtags, websites
These days E-invites are also very popular when it comes to marriage invitation cards. You can share these e-invites through all the social media handles of yours to your family and relatives.
When it comes to marriage invitation wordings for such cards, include the wedding hashtag, website, Facebook event et al to these words and see how it makes for a true millennial's wedding card.
Do remember to recheck your marriage invitation wordings - make sure that all the details, spellings and grammar are okay, because once it is printed, it would not get undone. Such errors can cause unintentional #facepalm moments and waste a lot of time. So, always decide first and then finalise it.
We tried sharing everything related to marriage invitation wordings. We hope, you get the best and most classy marriage invitation card printed.
Do let us know in the comment section below what marriage invitation wordings you liked the most!
Written by Winnieta Dangla