Get the Modern Look for Your Wedding Card with These Simple Tips!
Want to get the perfect modern wedding card? Choosing from the perfect vendor to selecting the perfect theme befitting your wedding, we got you covered! Read on for tips to guide you through the entire wedding card selection process.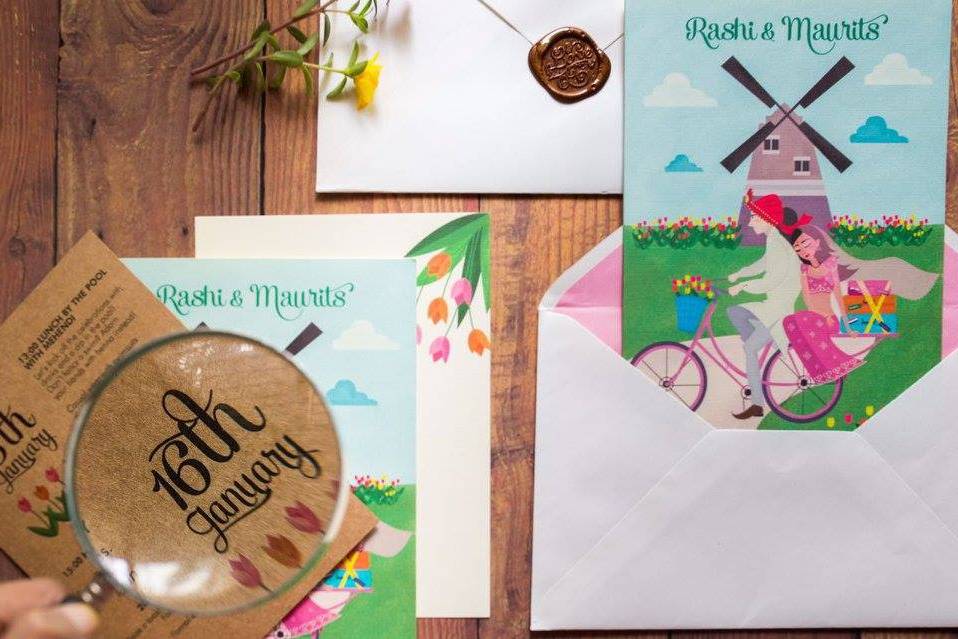 While choosing the card, you must decide between two themes at the start of it all. Modern and traditional, these themes will dictate the entire card's format, layout and also the theme. While traditional designs often carry mantras, religious symbols, thick fonts and specific colours, the modern world of wedding cards goes much beyond that scope. While you can choose to mix both these themes, we strongly suggest sticking to one simply for the best aesthetic appeal.
Talking about the modern wedding card, there are a few distinct features that make it stand out as one of the most trending styles of wedding invitation cards. These wedding cards are simple at heart and avoid overcrowding with a lot of information. The colour palate and the design often set the base for your wedding. Say for a summer wedding, one could choose bright colours and for a winter wedding, this would invert to introduce brooding dark colours set against royal gold or silver. These simple yet distinct properties make the modern wedding card a trending option for millennial couples. Some of these features are what makes it special, so keep these tips in mind while designing your Indian wedding invitation.
1. Keep it down to the necessities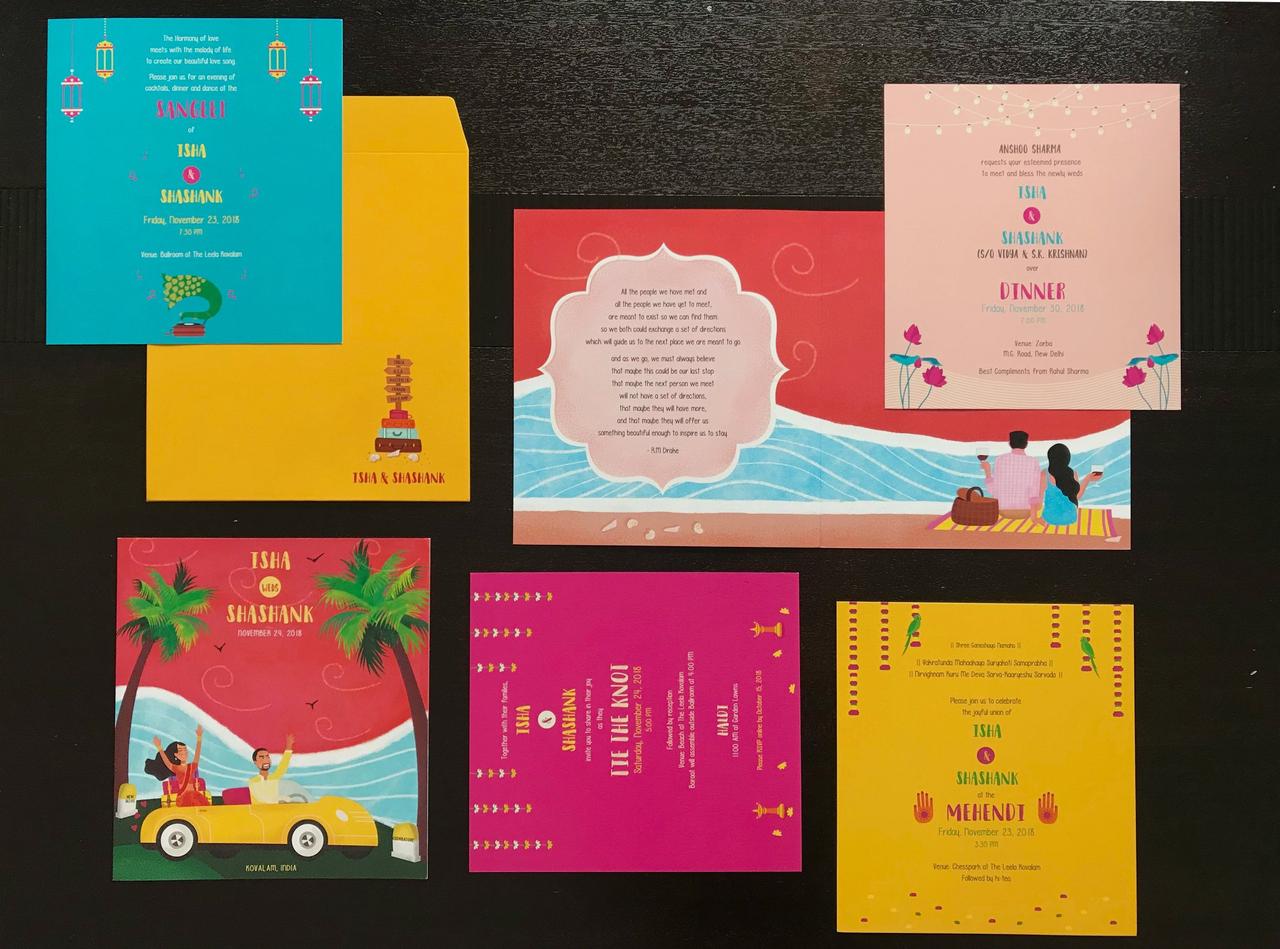 When it comes to the words in a card, there are a number of routes one can take. From listing everything starting from the basic date and venue to detailing the function's theme, outfit, dedications to quotes and religious mantras. Some couples even choose to add their educational background. But when it comes to a modern wedding card, it all boils down to the essential details as minimalism is an apparent feature of modernity.
With that said, keep only the details that are necessary, like the date and venue, a wedding email address to RSVP and you could probably add a quote depending on the space left. Apart from your name you could also include a custom-made logo of your names or the set #hashtag which will get all your friends excited. It'd be even better if you follow a set marriage card format.
2. The play of colours & themes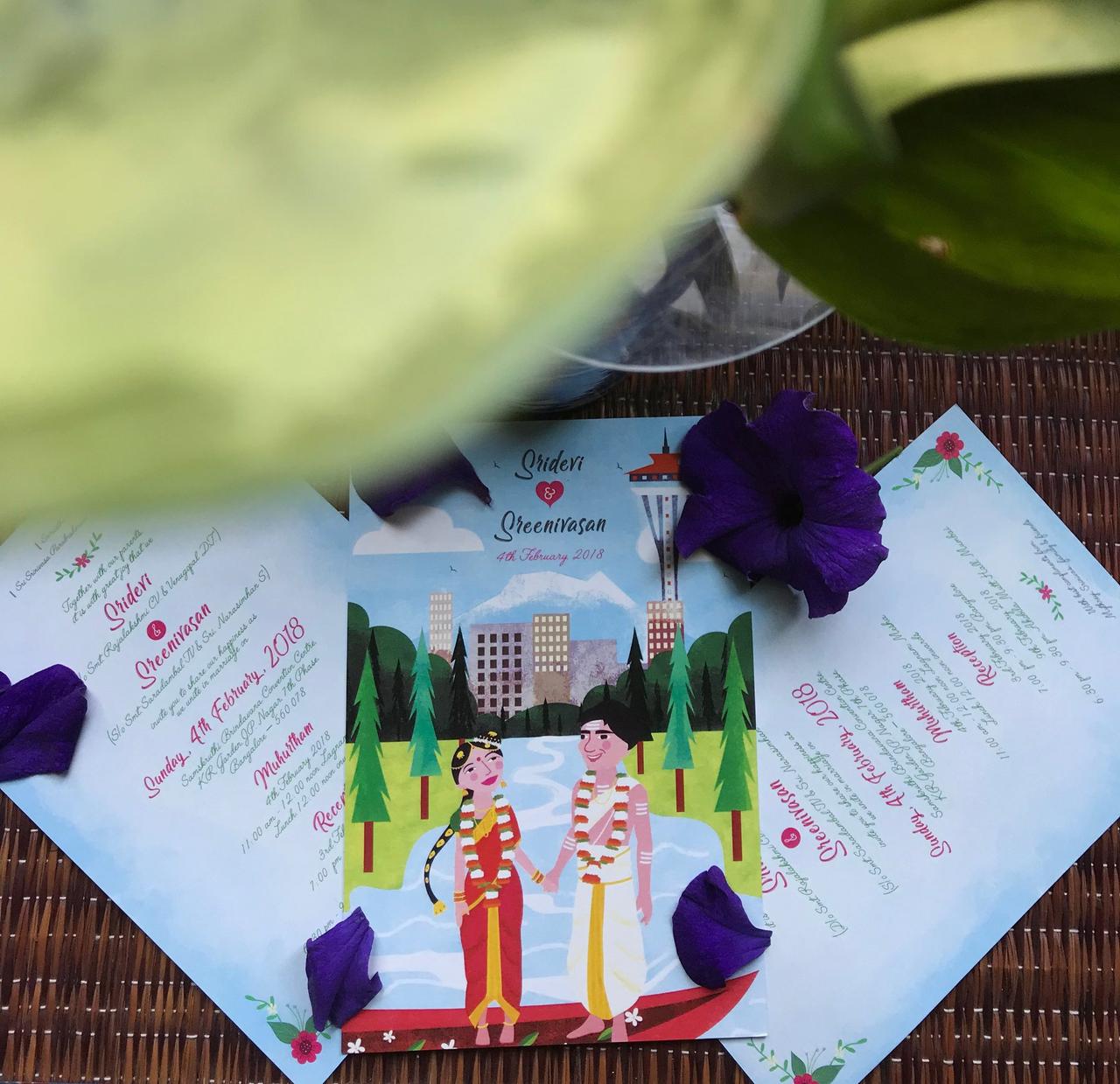 Now, the second most important aspect of a wedding card is the actual colour schemes and theme you want it to reflect. Do you want to highlight your cultural background and personalise it with the use of caricatures or would you like to set a tone for your wedding by reflecting your wedding's destination and décor with the colours?
Once you have a basic sketch in your mind of the perfect card, you can go ahead with choosing the colours and themes. You should always have a brief idea of what you want or even some inspiration images save to consult with while explaining your idea of the perfect card to the wedding invitation vendor.
3. Picking the right vendor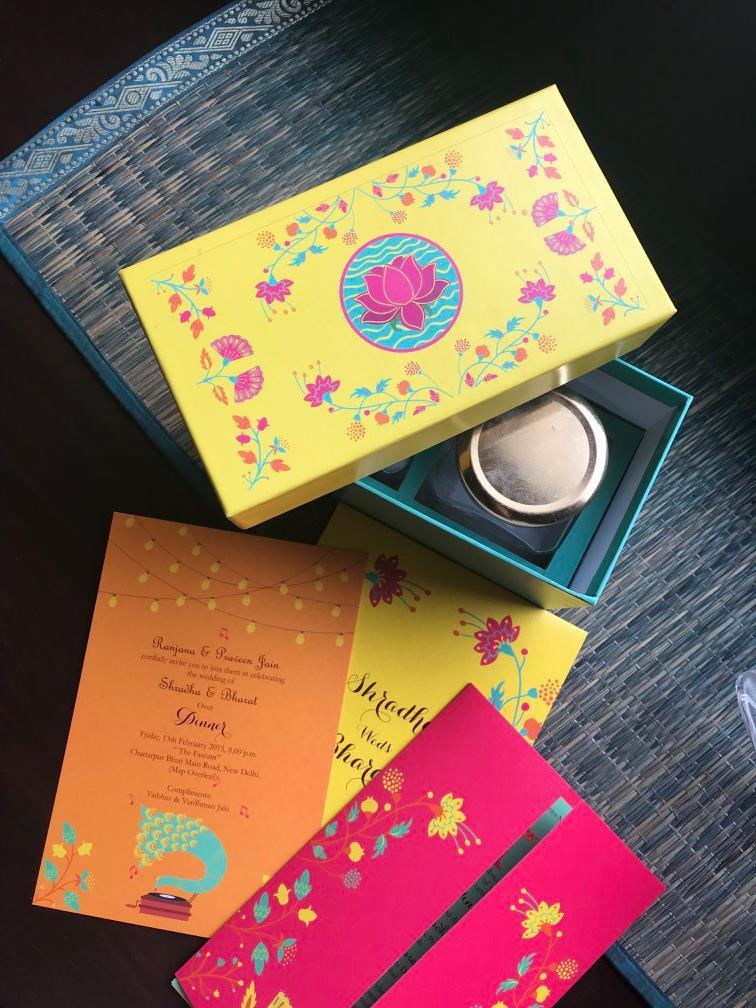 Each wedding card designer specialises in something different from the other, while some maybe digital giants' others may be exceptionally good for print. But we suggest a two-way step here. Instead of printing wedding cards for everyone, we think it's a better choice, financially and design-wise, to get cards printed only for close relatives while you go the digital route for friends and other family members.
A digital invitation card is so much more economical, environment-friendly and oh let's not get started on some of the amazing online wedding card designs we have seen! With all of this in mind, you can get one designer to do it all because they will maintain symmetry and unifying theme between it all while also understanding what you want.
Also, check with the vendor about the extra facilities they offer like putting the name labels and mailing the wedding card. And also what would be the per piece price if you do end up needing a few extra copies. Chalk out the timeline too in advance so that you can see the final and rough sketches before the final send out of these wedding cards. All of these steps will make sure you land up with the perfect wedding card.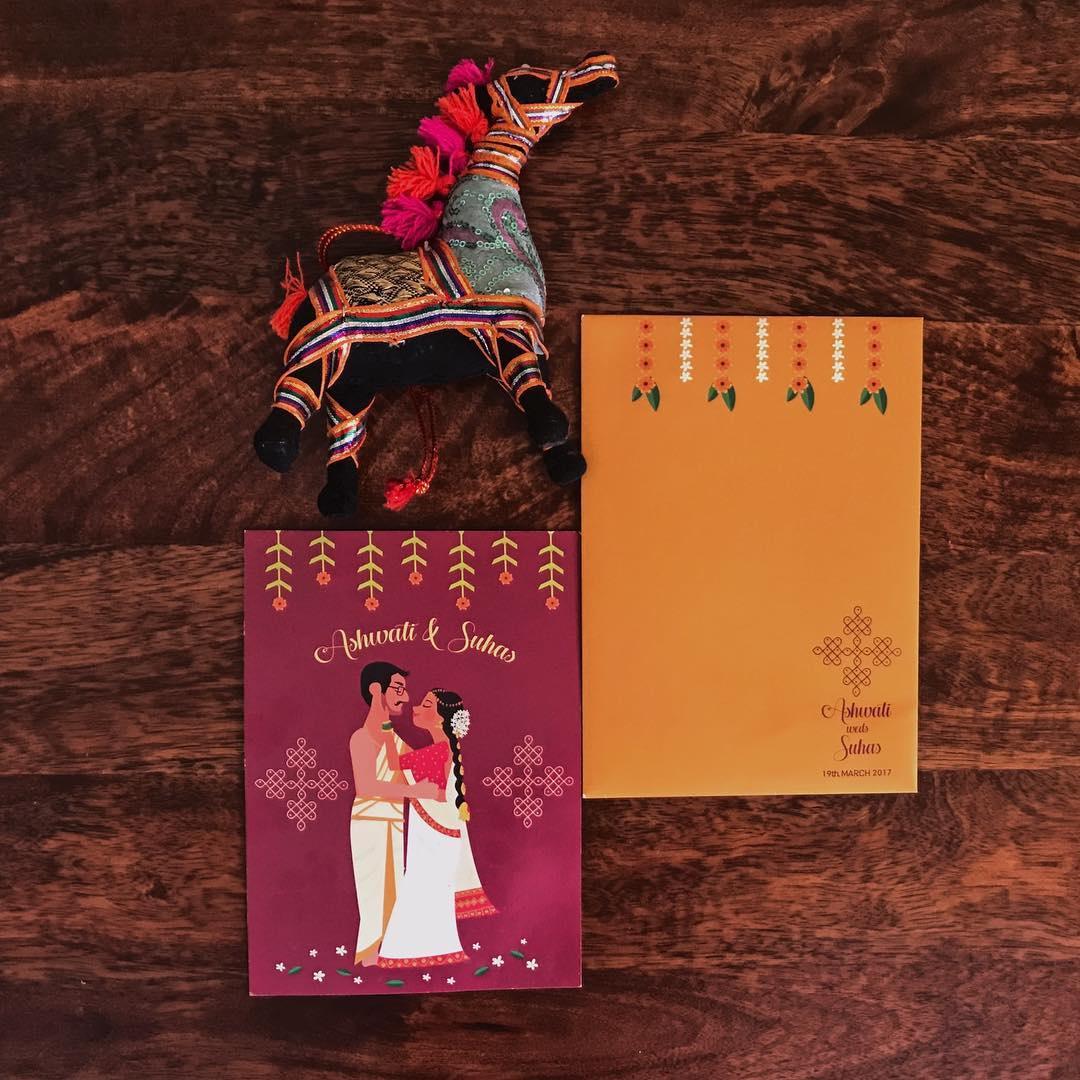 While the options and inspirations available on the internet may be overwhelming, preparation and having an idea about what you want before actually getting a move on it is helpful. When it comes to wedding planning it is always better to be prepared and calculated where you can because you need to be ready for the few surprises that may come along your way. Wedding cards even though a very simple element, sets the very tone for your wedding with its design and alluring colours. So take your time to find the perfect wedding card for you!
Did we miss something about modern wedding cards? Do let us know in the comments.