Lightweight Gold Jewellery Designs With Prices for D-day Shopping
Looking to build a classic jewellery collection for your trousseau? Check out these lightweight gold jewellery designs with prices for an informed investment.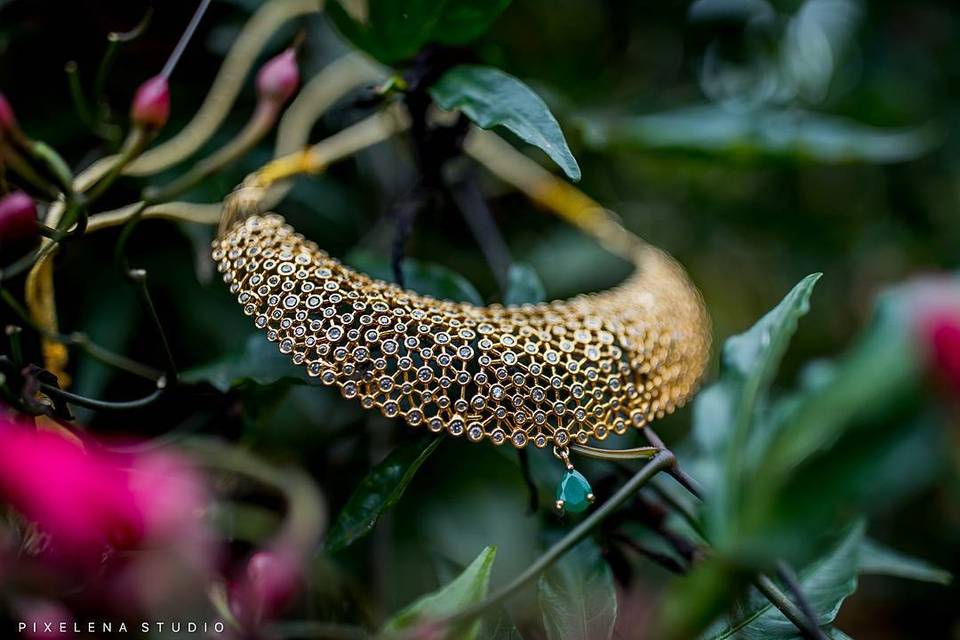 Even years before a wedding, our mothers start investing in modern designs and keep aside their sentimental Indian ethnic jewellery pieces to build the foundation of a collection for us, be it your bridal trousseau or just a general collection to kick start yours. With that said, there are some staple jewellery pieces that come to form classic pieces which will always remain in trend and will always come to help you with an array of outfits and occasions.
From earrings to necklaces, these lightweight gold jewellery designs with prices are just what you need to see especially with the wedding season around to corner to make the right investment. With the prices of gold jewellery being at an all-time high, buying gold may seem like a bad decision but know the rate of gold unlike real estate always grows and seems to know no limits.
These pieces of jewellery are not just a fashion statement but also make for the perfect investment.
Once you browse through the right pieces of lightweight gold jewellery designs with prices you won't be able to turn down the idea of making the leap and purchasing some staple pieces for your jewellery collection.
Diamond Chandbali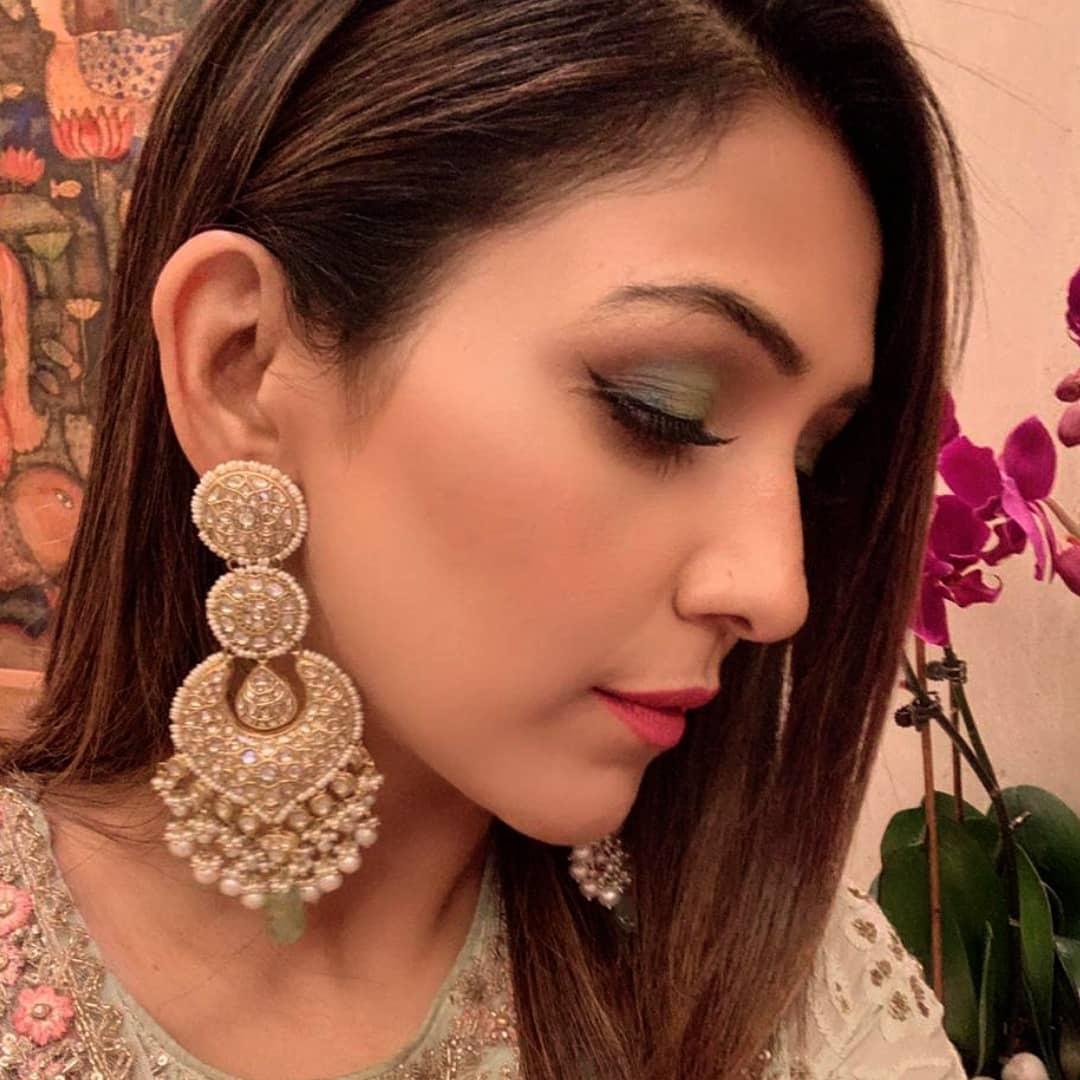 Image Courtesy: Tyaani Jewellery
Let's kickstart this list of lightweight gold jewellery designs with prices with a classic piece everyone must have in their collection and that is earrings. From studs to danglers or maybe even hoops, find the style that suits you the most and invest in it. We especially love this Polki Chandbali earring handcrafted in 22K gold with natural uncut diamonds from Karan Johar's Tyaani collection which champions Jadau jewellery and Polki jewellery brilliantly.
This earring is one of those classic pieces which will always match most traditional outfits and give it the much-needed edge. You can wear it all along for some drama with simple outfits as well.
An earring like this should cost you about ₹1,30,000.
A Trendy Necklace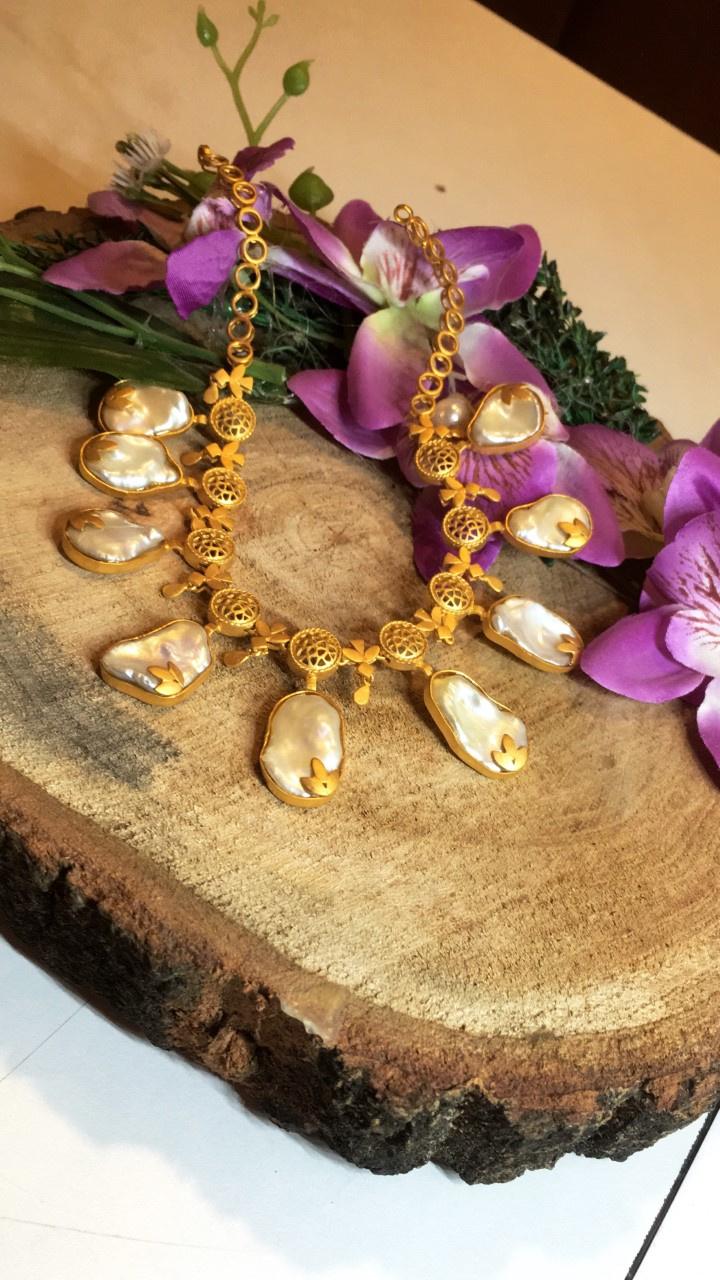 Next up in this list of lightweight gold jewellery designs with prices are trendy modern necklaces which will seamlessly blend with both modern outfits and traditional. Imagine wearing this with a classic Kanjivaram saree or a cami style sharara set, it is bound to bring class and elegance to your outfit just with its simple presence. You must consider such trendy pieces as they will always come to uplift outfits.
And this 22K mother of pearls necklace for ₹1,58,000 is worth every penny!
The Traditional Take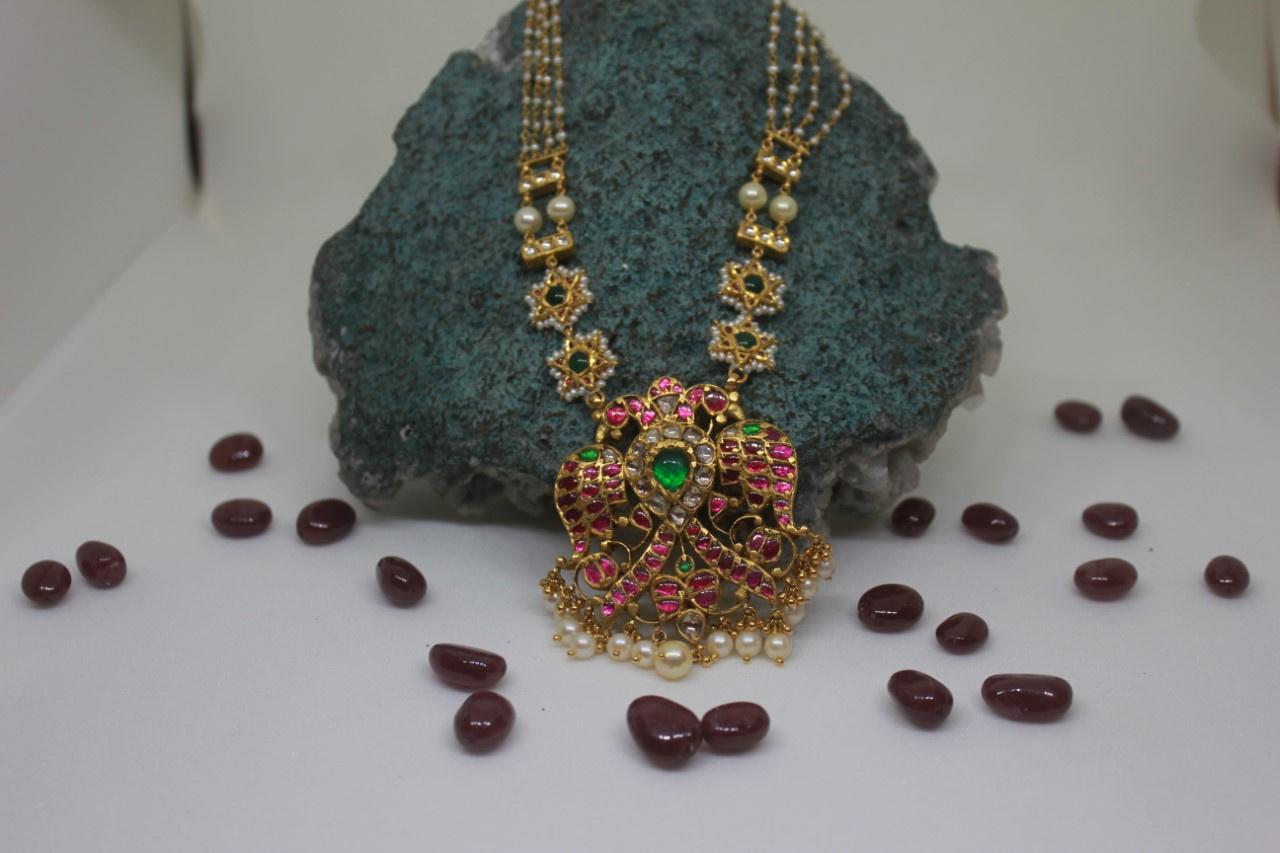 While looking for the perfect lightweight gold jewellery designs with price, the one piece that you must invest in as an Indian bride are traditional pieces like this temple jewellery necklace which will always remain classic and elegant.
Necklaces like this are the perfect pick for the traditional outfits especially with sarees be it for a diwali party or a puja at home. Necklaces and other jewellery pieces made in temple style have remained true to design and style since ages and that's why they remain evergreen.
A 22K gold chain such as this should cost you anywhere between ₹1,60,000 - ₹2,00,000.
One Ring to Rule Them All!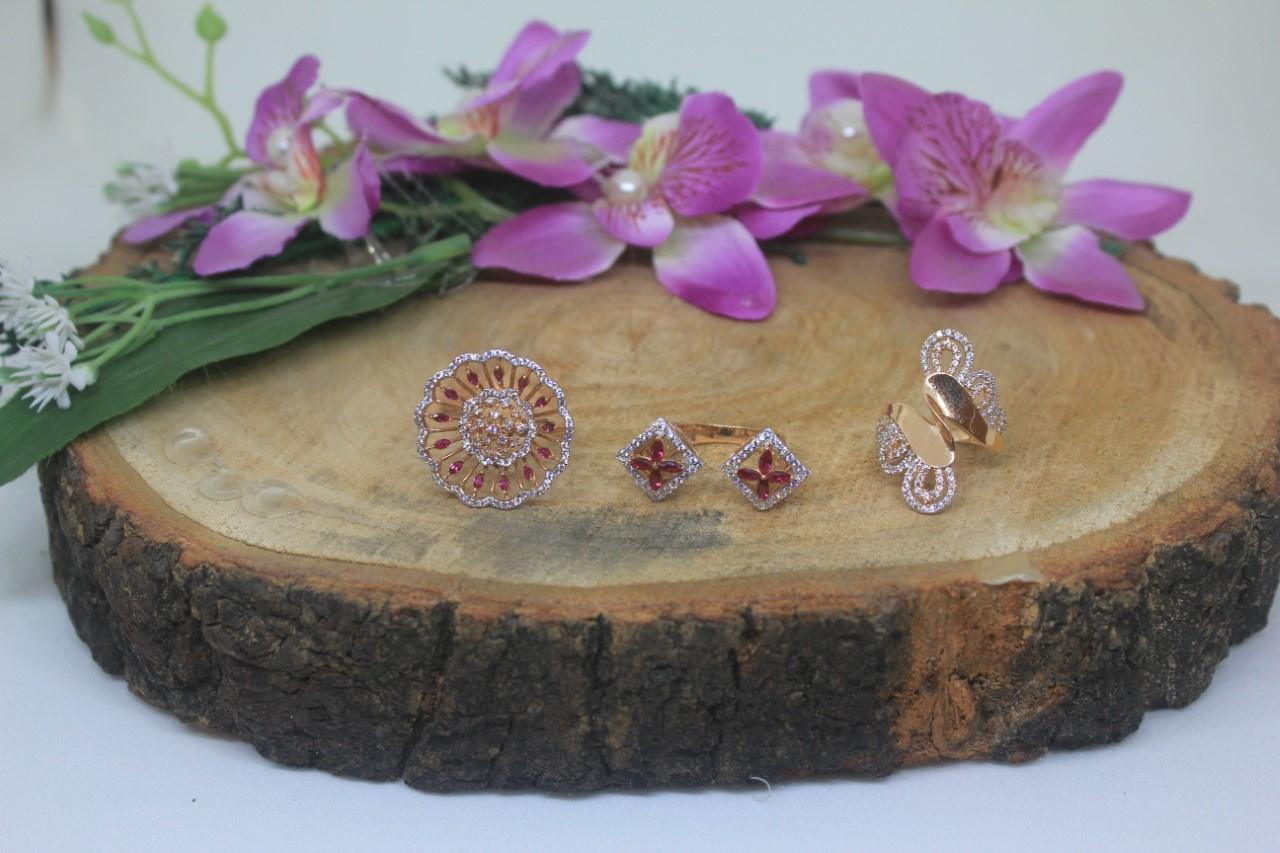 We could not help with the Lord of The Rings reference - but moving on rings often neglected form such an important part of one's jewellery collection and these rings are just that! In the series of light weight gold jewellery designs with prices be to bring these different rings featuring diamonds and semi-precious stones which will always add glamour and bling to your outfits.
You could also choose to get platinum rings depending upon the undertone of your complexion to ensure it suits you amazingly well., These light weight gold jewellery designs with prices also make for the perfect gift be it for your wife, sister or even mother on any occasion. Each of these designs is versatile and worth the bucks!
We especially love the flower ring which is quite the cocktail ring to have! The price for these rings ranges between ₹50,000 - ₹1,00,000.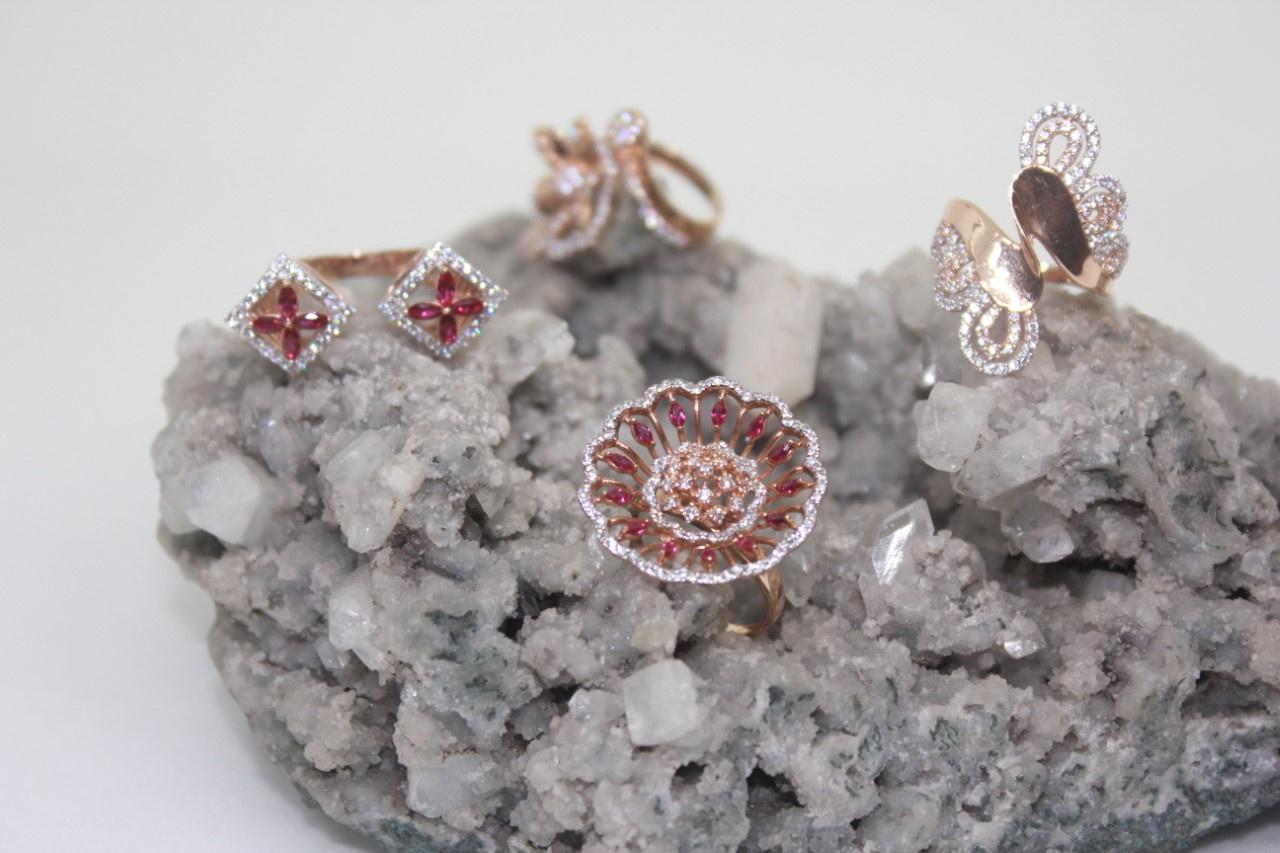 Earrings to necklaces, these lightweight gold jewellery designs with prices can be styled for Diwali parties or your best friend's wedding. They can be used individually or together as a set, but once you have made the investment you will no longer have to end moment scrounge through for the perfect accessory.
You will always have these classic evergreen pieces to rescue you and add that much needed bling to your look! Each time when paired with different outfits, these elegant jewellery pieces are bound to bring your outfit alive and give a different look. So, what are you waiting for? Now that you know the estimate prices for these jewellery items you can go ahead and make a pick!
Which of these lightweight gold jewellery designs with prices did you like the most? Do let us know in the comments below.