Wear These Latest Pattu Sarees at Your Wedding!
Are you looking for the latest Pattu sarees to make a style statement at your wedding? Check out this list of real brides who had the same idea!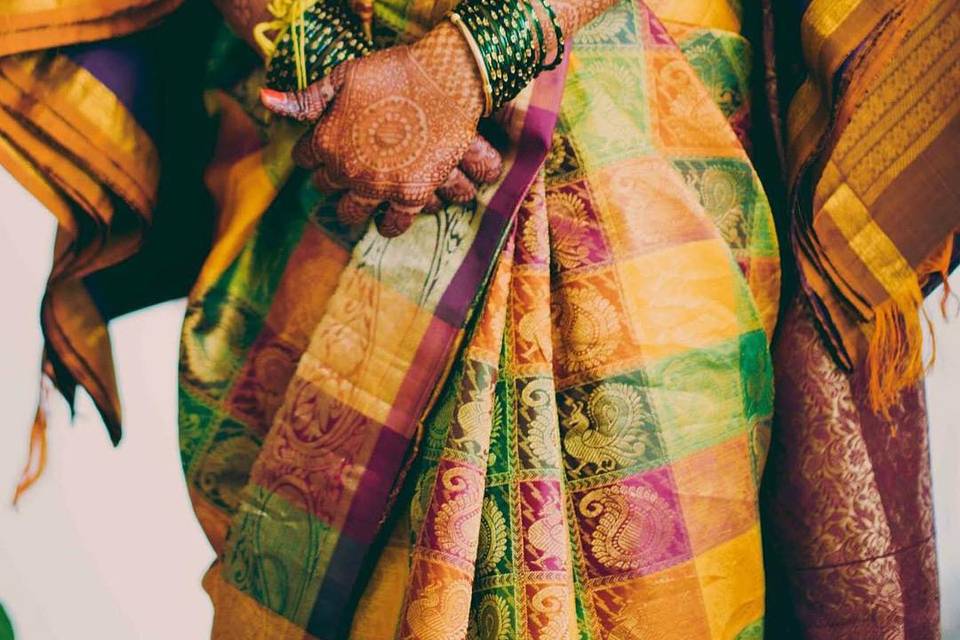 As a bride looking to honour her heritage, you just cannot go wrong with the latest Pattu sarees. With contemporary blouse designs, bright colours, and great patterns, these sarees will certainly make you look exquisite on your wedding day.
In case you aren't 100% sure about wearing this garment, have a look at these real brides who wore the latest Pattu sarees for their weddings, and totally killed it!
1. Contrasting beige and green look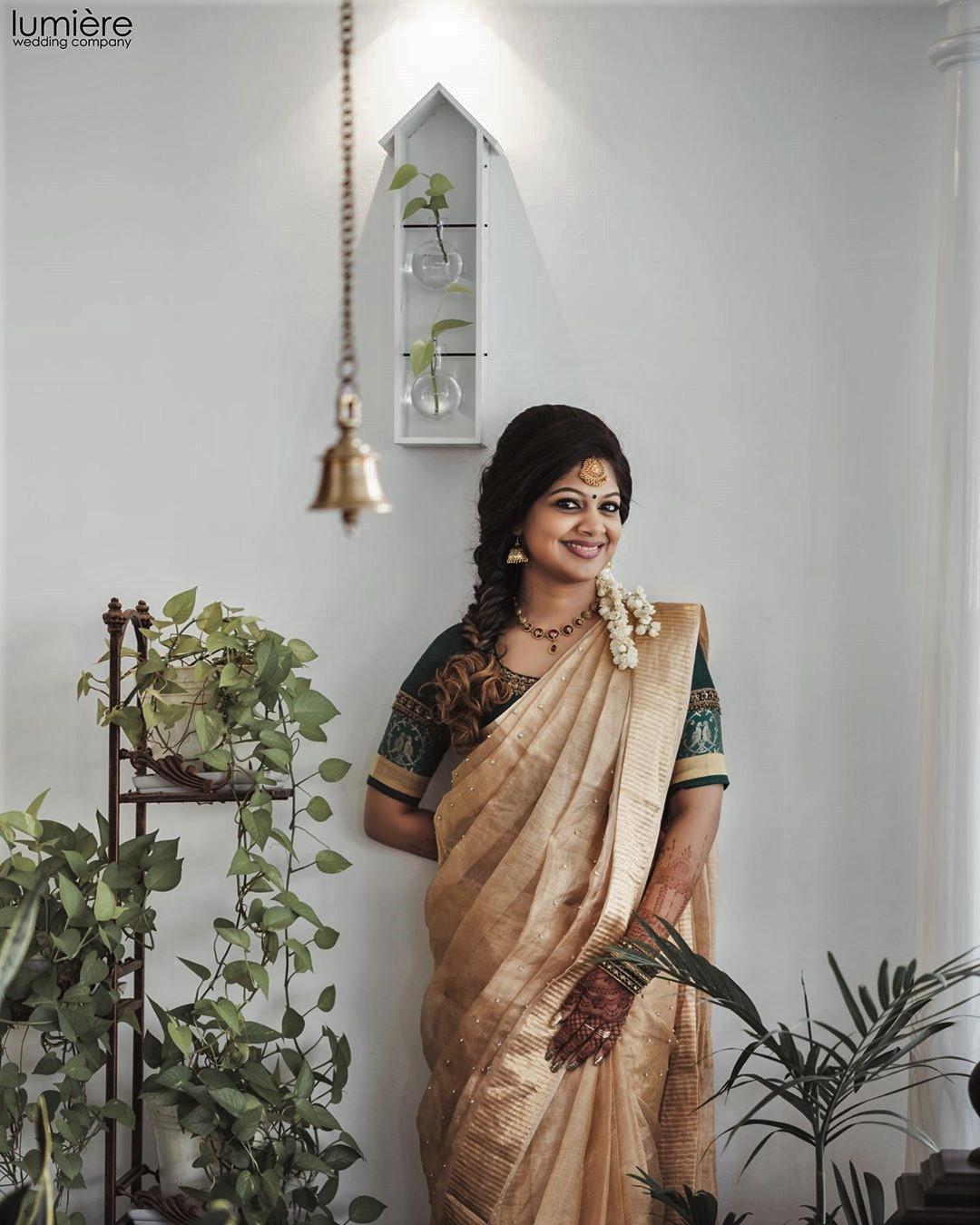 This beautiful bride chose a contrasting beige and green Pattu saree that looks absolutely elegant. While the body of the saree is completely plain, the embroidered blouse adds more bling to the look, making the ensemble a more dressed up one.
Style Tip: Jewellery with emerald pieces can accentuate the green hue of the blouse really well.
2. Colourful Kanjeevaram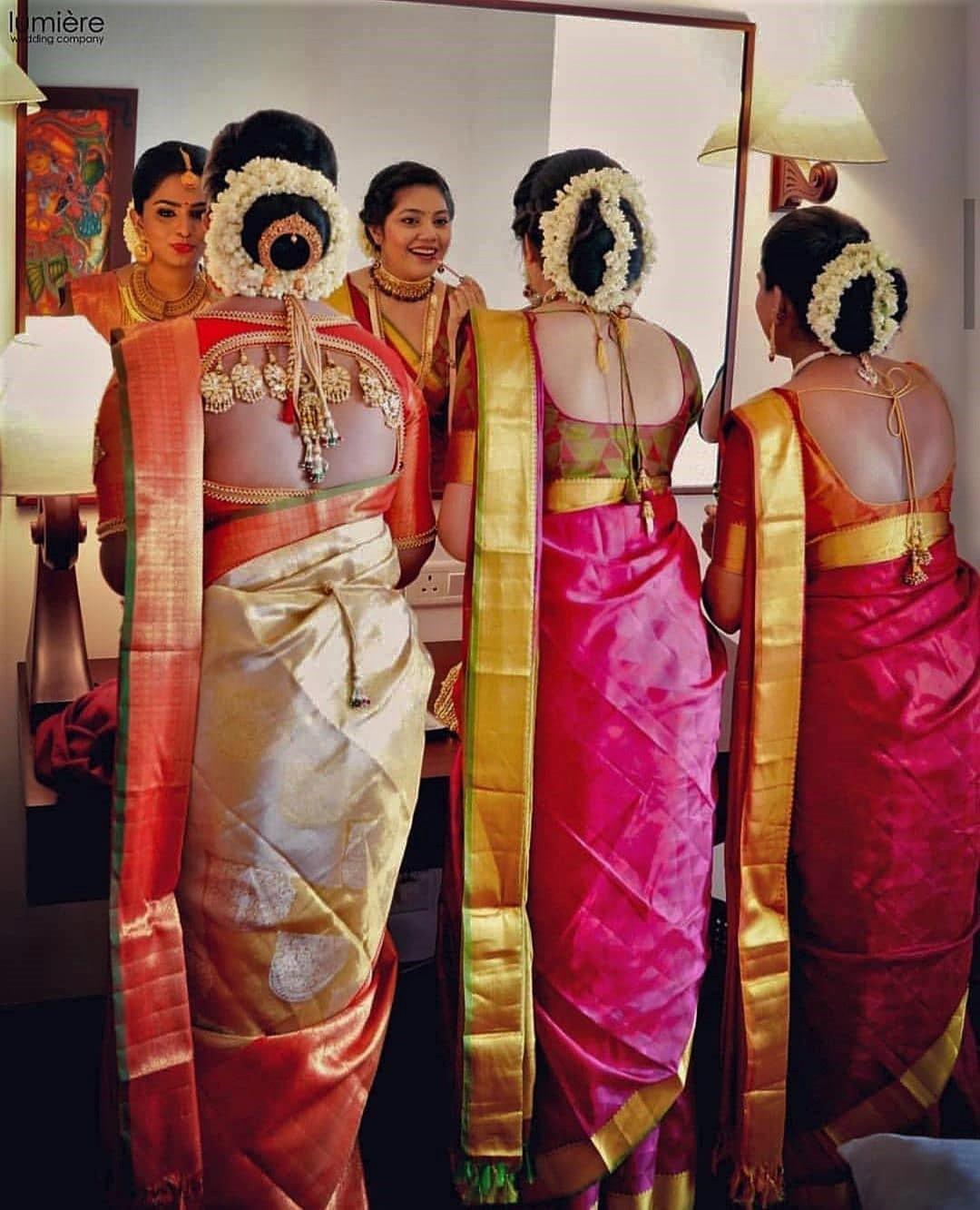 Kanjeevaram silk sarees come in a variety of different colours and as a bride, you can take your pick of any bright hue that perfectly symbolises your happiness. Rani pink, yellow, orange, and red is great options for the wedding day!
Style Tip: Temple jewellery is a must-have when it comes to accessorising latest Pattu sarees. Make sure you wear Gajra flowers in your hair for that classic South Indian babe look.
3. Vasundhara—Elephant Print saree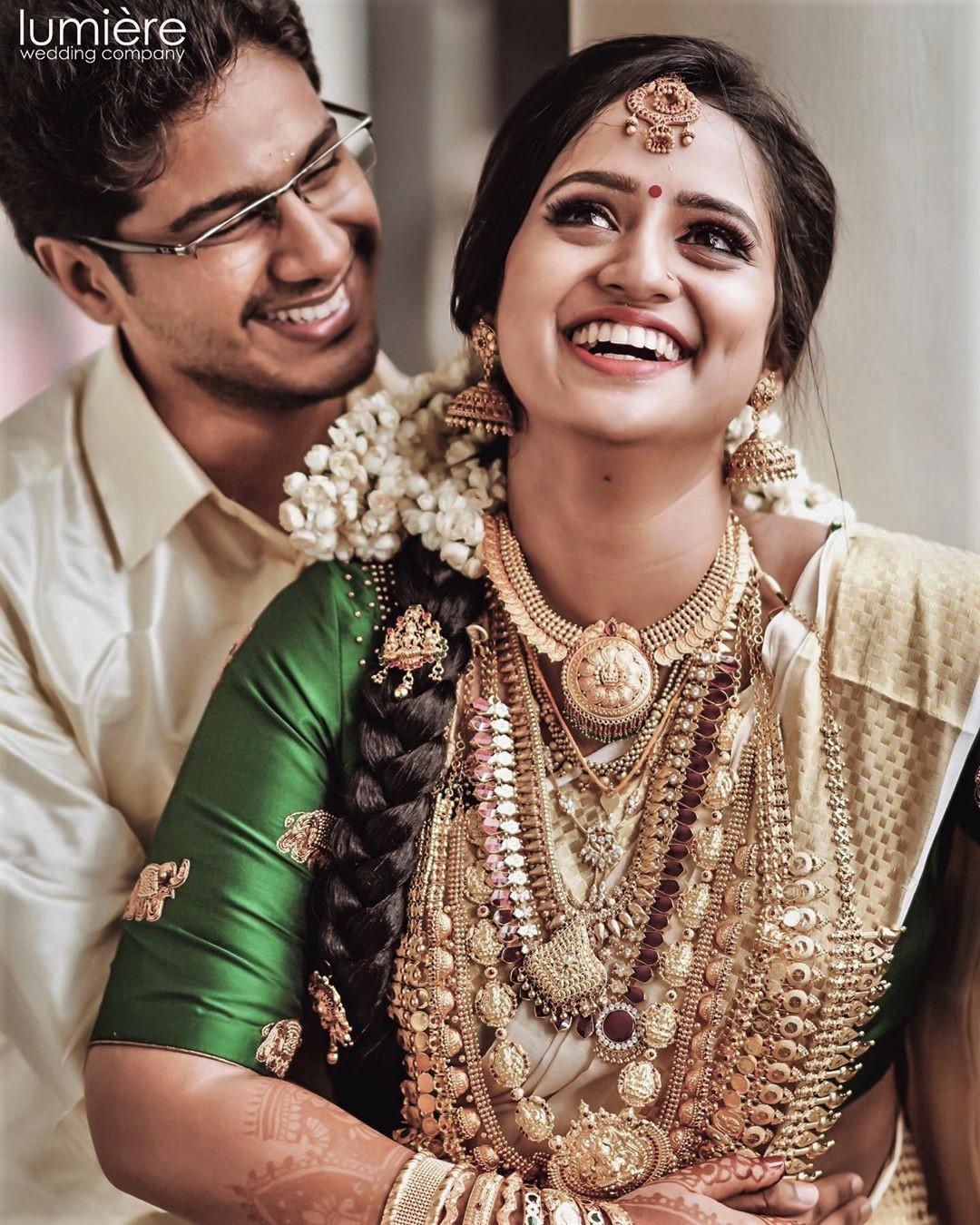 The latest Pattu sarees come in a wide range of styles and designs. This great piece is a Kanchi Pattu saree. It is perfect for a bride on her wedding day. With a subtle green blouse with elephant patchwork, this saree brings a youthful aura to your bridal look.
Style Tip: If you are keeping the neck of the blouse deep, then you should wear a small gold choker with long gold mala.
4. Orange is the new black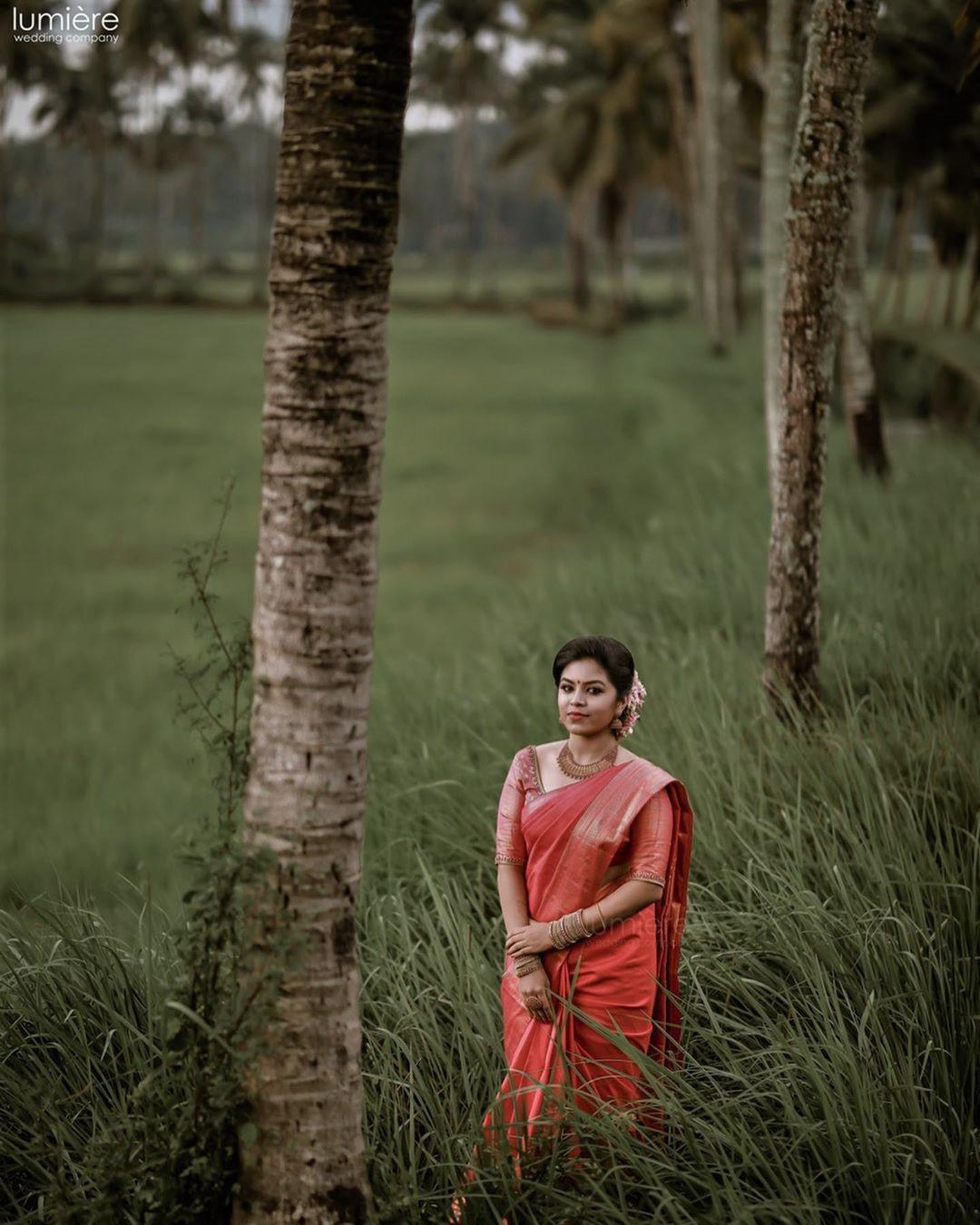 If you are looking for the latest Pattu sarees for your engagement, then this saree should be in your wardrobe. The gorgeous shade of orange pairs beautifully with the golden embroidered blouse and wearing something like this will make you look a gorgeous bride.
Style Tip: As the saree is understated, you can add a heavy jewellery set that includes a necklace, Bajubandh, Kamarbandh and earrings.
5. Blush Pink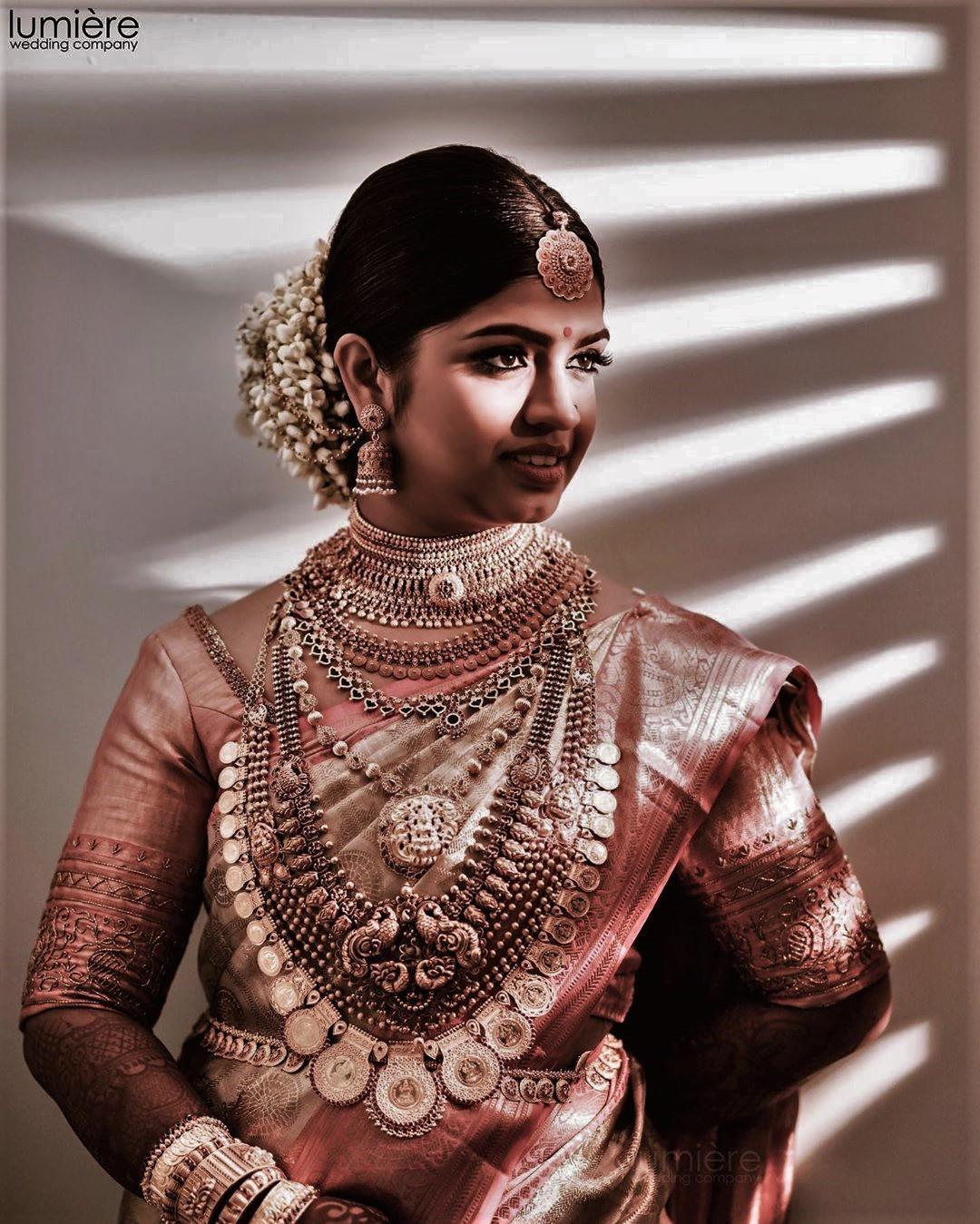 These latest Pattu sarees with pastel colours are a very fashionable these days, s, if you want a simple yet elegant look on your wedding day, then choose something that comes in a pastel shade. This is another Kanchi Pattu saree and is a stunning piece. The blouse is designed with silver beads and stones, which makes it a perfect piece for the bride.
Style Tip: Since this blouse has silver beads on it, it will look its best when paired with silver jewellery.
6. Traditional saree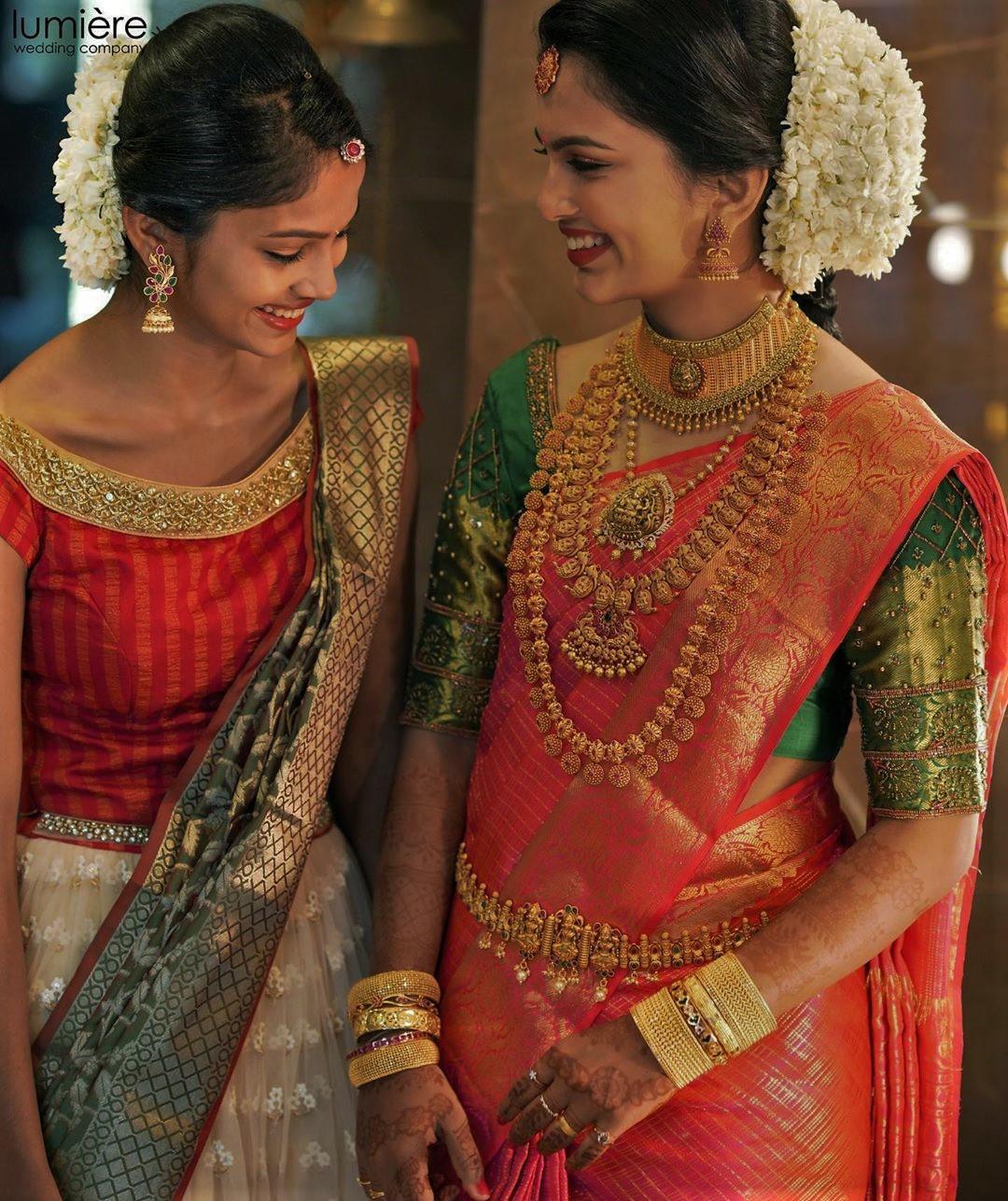 This Vasatrakala orange saree is another type of latest Pattu sarees that every bride must consider adding to her collection. The golden design on the saree adds to its sheen while the intricate lattice embellishments on the blouse are mesmerising. The hints of gold all over the saree tie the whole look together.
Style Tip: This is definitely a traditional look so you must pick temple jewellery and Gajras.
7. Shiny yellow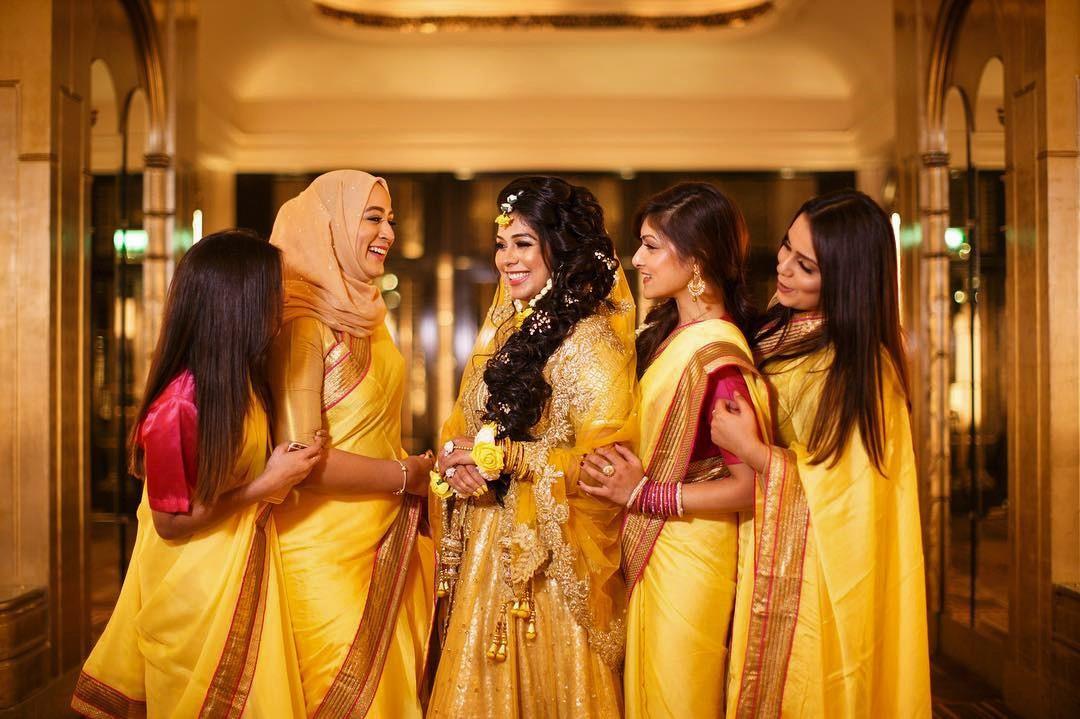 Image courtesy: Memoirz
This yellow Pattu saree will make your wedding day bright and shiny. The golden-red thin border makes this saree a perfect outfit for a bridesmaid. The blouse paired with this look matches with the saree beautifully.
Style Tip: The saree can be enhanced with floral jewellery. Nothing beats a yellow outfit paired with flowers!
8. Polka Red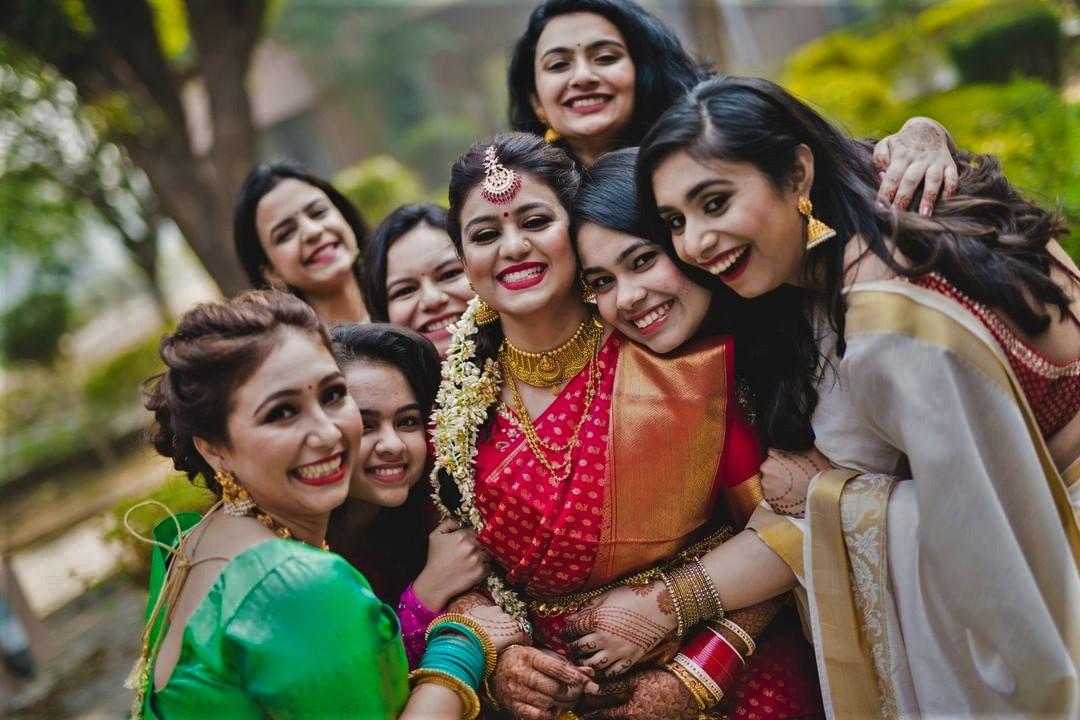 The red Kanjeevaram saree with golden polka dots is a beautiful outfit to wear on your wedding day. Red is often associated with brides and, if you are a bride-to-be, you should definitely consider this one. The golden border on the saree adds a glam vibe to the look.
Style Tip: If you want a unique look, pair silver antique jewellery with this red saree.
9. Printed flowers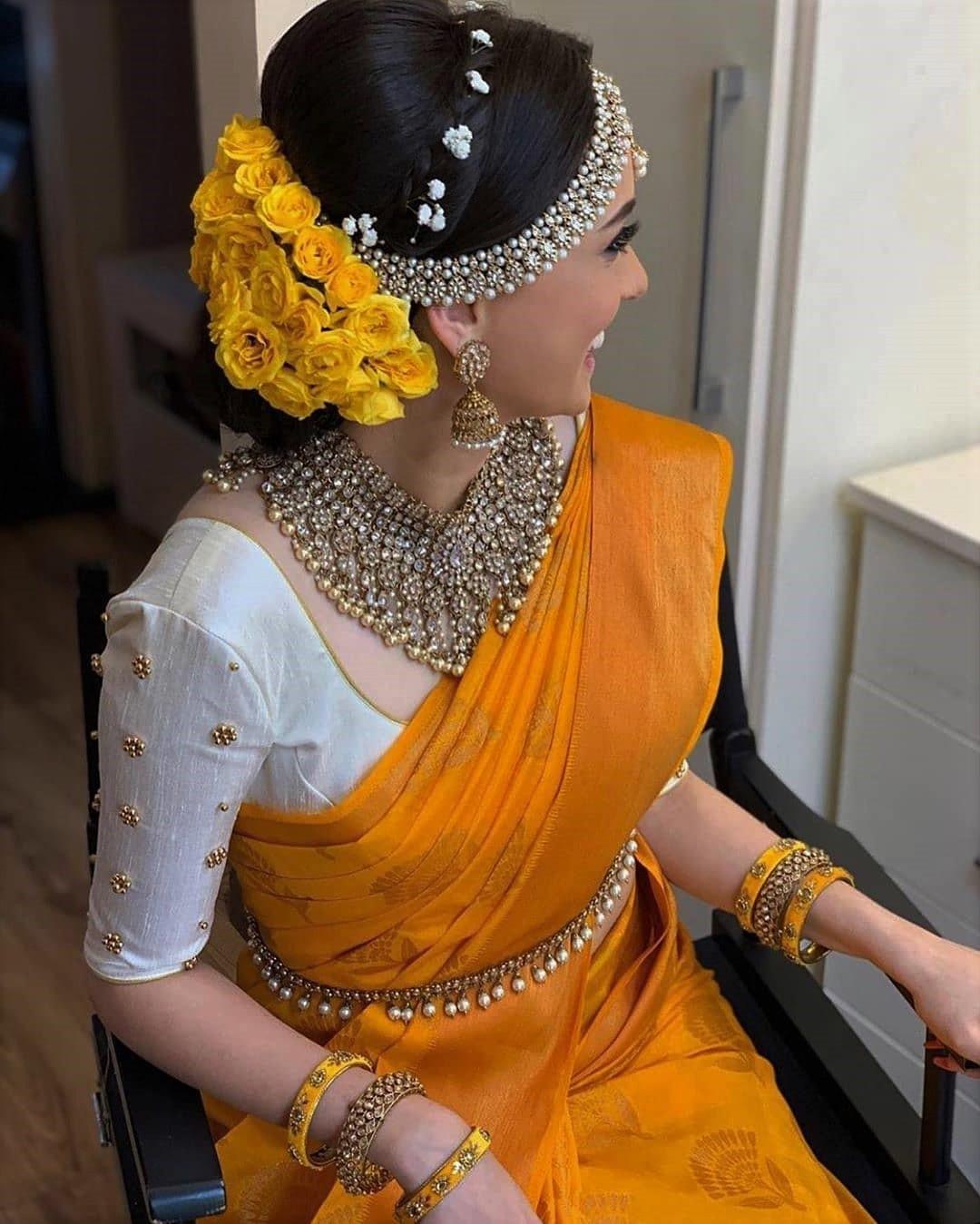 Image courtesy: Thushi MUA
The Samudrika style saree is another type of latest Pattu sarees. The mustard saree has printed flowers on it that are spaced apart. The saree looks perfect for a day-time function. The most interesting this about this ensemble is the white blouse with golden beads on it.
The combination is an ultimate example of latest Pattu sarees that women need to add to their collections.
Style Tip: If you're in a bold mood, go for a bold yellow eye! If you can pull it off, we promise you'll never regret this!
10. Astonishing red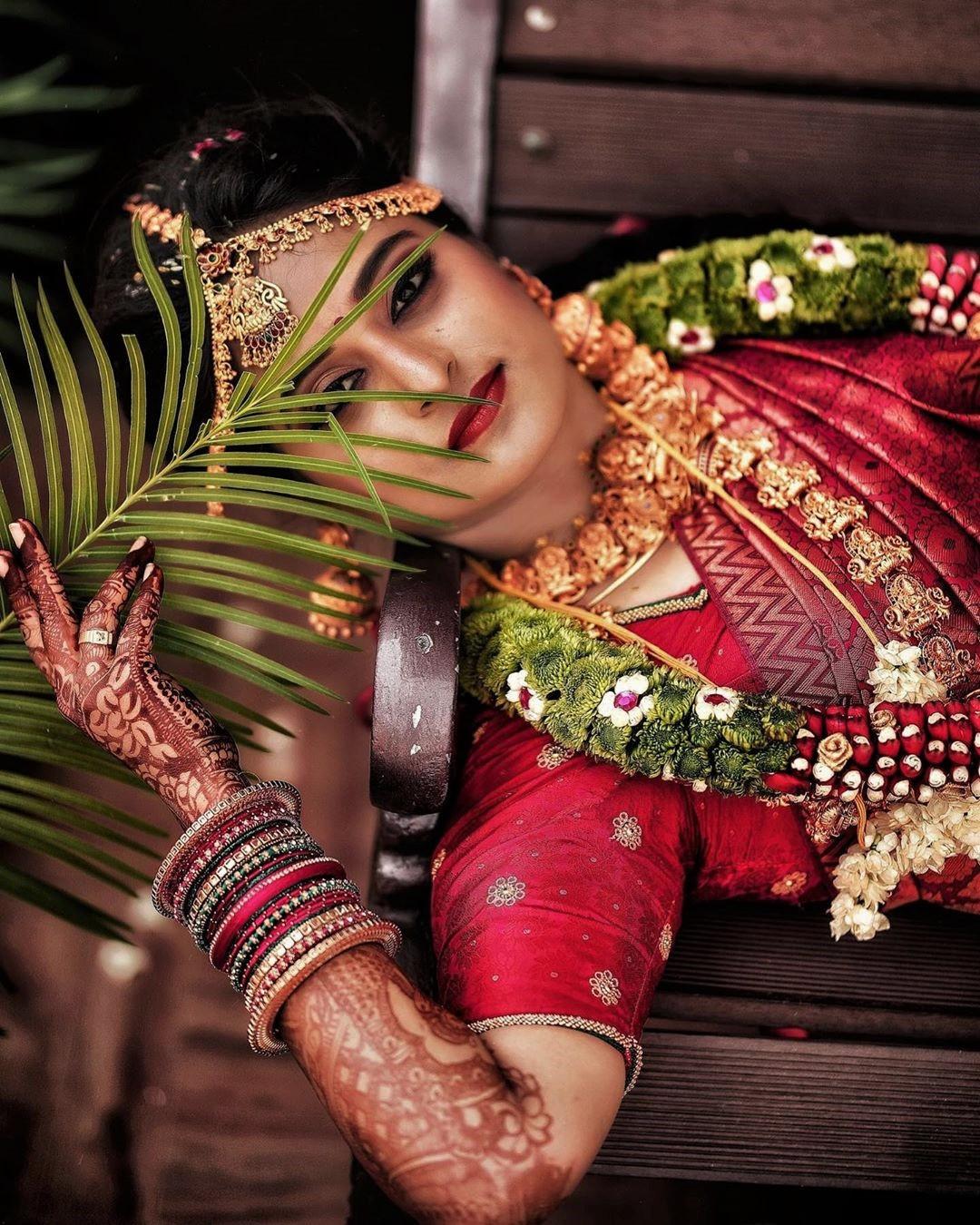 This red Parampara saree is a type of latest Pattu sarees that's perfect for weddings. The super traditional garment has zari embroidery, and this garment would look amazing at a South Indian wedding.
Style Tip: Don't forget to pair the beautiful red saree with a gold neckpiece and Maang Tikka.
All these latest Pattu sarees are unique and wearing them will make you stand out from the crowd. Don't forget to add flowers in your hair to complete the look! Pick your saree based on the time of the day your wedding is taking place and you'll never feel overdressed!
Accessorise your look with care. Check out these jewellery stores near you!