Latest Net Blouse Design As Per The Bride's Zodiac Sign
Want to pair your lehenga or saree with a latest net blouse design? Let's see what your zodiac sign says about your preference for your big day.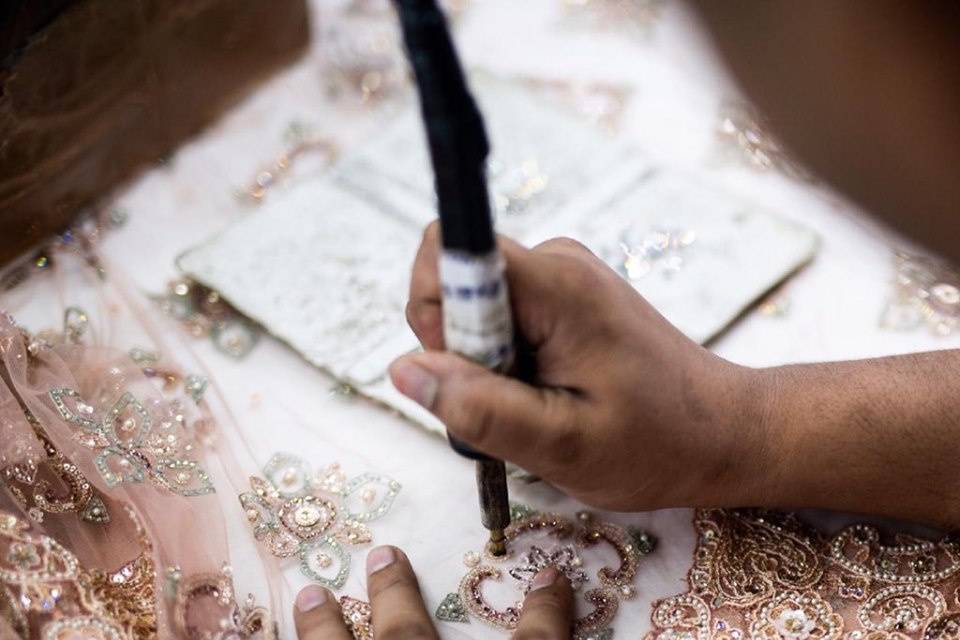 Net blouses are not a current fad, but an on-going trend that has been seen, worn, and adored by brides since forever. With the changing times, brides of today are flooded with different net blouse designs that do not just add grace to their outfit but also make it look elegant and classy. Therefore it goes without saying that the choice of latest net blouse design for brides is not an easy one to make.
From extravagant back designs to pretty neck patterns, there is too much that a bride looks for in a perfect latest net blouse design. While some say the choice typically depends on the kind of outfit that they wish to carry on their important day, we believe it has got a lot to do with their style and taste.
While we are talking of style and taste, do you think one's zodiac sign plays a vital role in defining their style? Well, we are firm believers of zodiac sign having to do with every choice that you make. With latest net blouse design being one of the important choices, we figured you'd be more convinced if we told you what your zodiac sign says about your pick in latest net blouse design. Let's see if we cracked the code right.
The Capricorn Bride (December 21- January 20)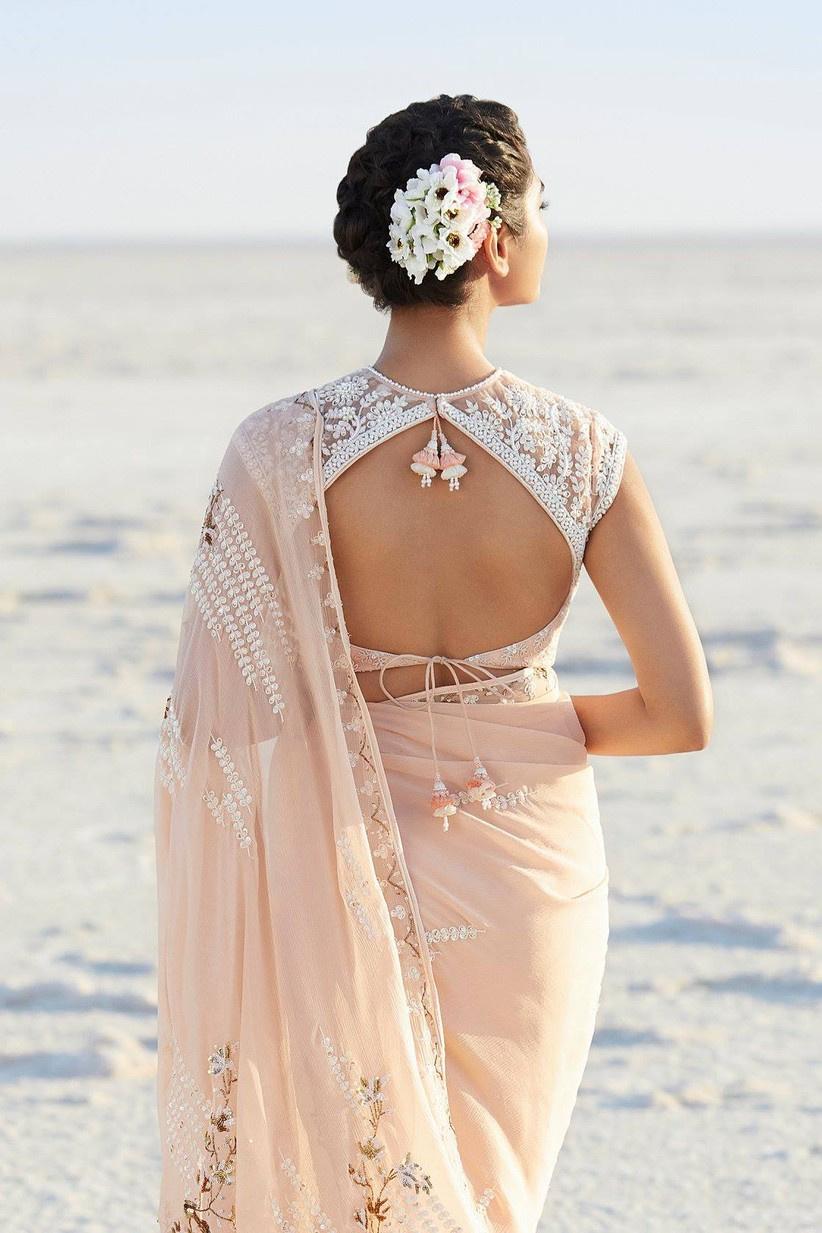 While sophistication is a part of their body language, it is also equally implacable in their sense of style. A Capricorn bride likes to keep it comfortable and responsible instead of eccentric and edgy. While cosy is another word that describes their style well, they are definitely not out-dated with choices but rather evolve around their comfort zone while creating a good balance between basic and fashionable.
Their pick of latest net blouse design for one of their main functions would be a classic back cut with Dori blouse that is stylish and classic at the same time. By keeping the quality of the net as their utmost priority they are most likely to go for one that has delicate embroidery work that adds to the glamour of the piece.
The Aquarius Bride (January 21- February 20)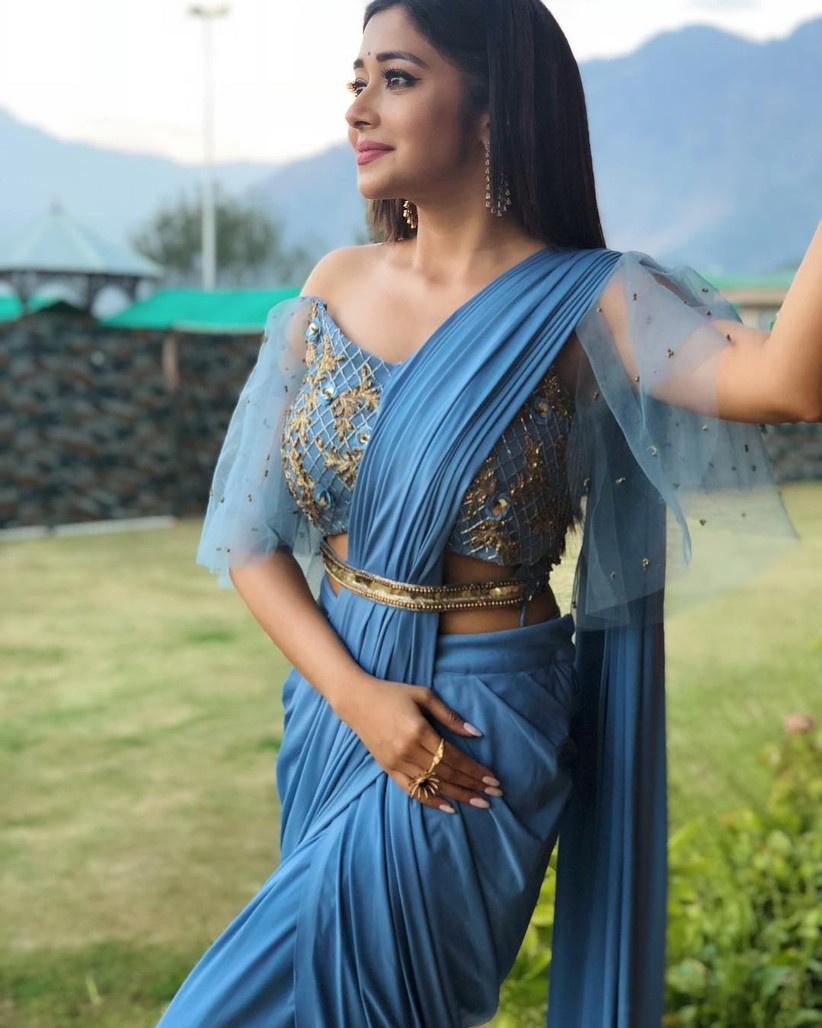 Unlike the Capricorn bride, the Aquarius brides are not scared to try something bold and different. Their mantra has always been to top their previous look, and when it comes to wedding outfits they are eyeing the best that is available in the market. Their taste is progressive and gutsy as playing safe is just not their style.
This off-shoulder latest bet blouse design with ruffles on the sleeve looks like something that an Aquarius bride would be interested in. From its colour to its pattern, this latest net blouse design is more than perfect for their experimental taste. Going in for a bare neck and a quirky belt for a cinched waistline can make this outfit unusually trendy and one of a kind.
The Pisces Bride (February 21- March 20)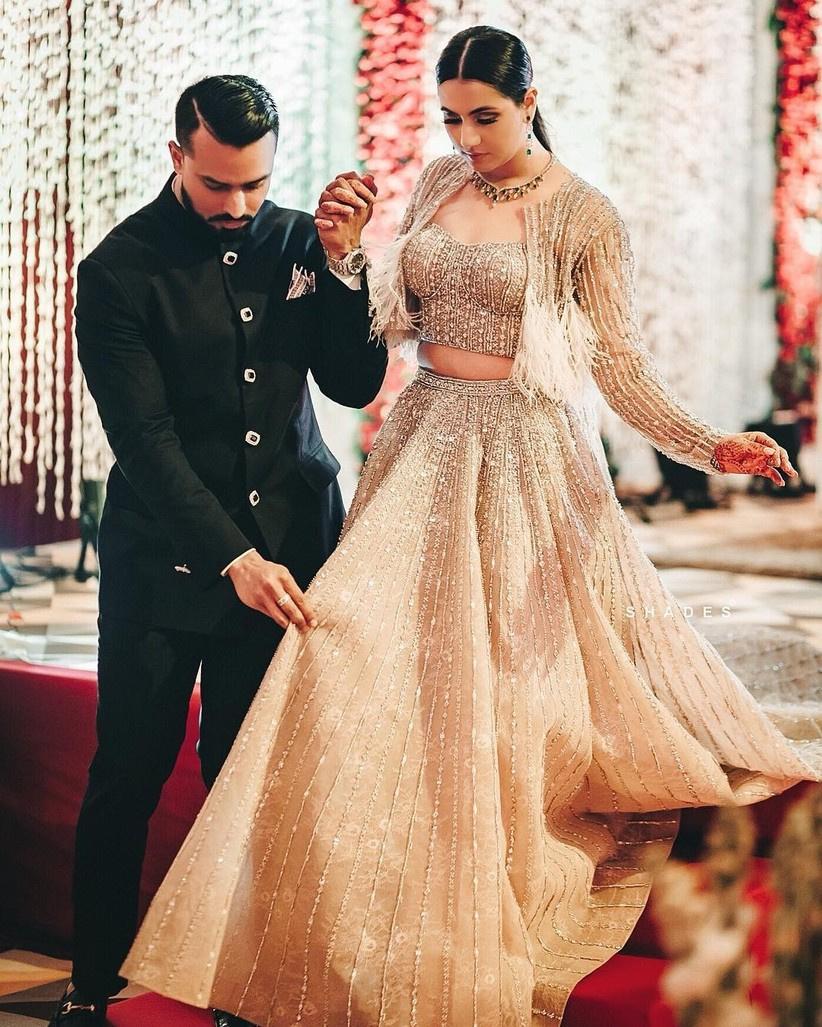 Image Courtesy: Shades Photography India
Free-spirited and fun-loving are words that describe our Piscean brides the best. Just like their nature their style is free-spirited too. They are brides that do not put in extra hard work to look for something unusual and believe in going with the flow for their choices in their outfits as well. While great silhouettes are what they crave for, they are also the ones that love the shine of stones and other embellishments on their outfit.
This delicate and embellished jacket style latest net blouse design with feather tassels on the net jacket looks like an ideal choice that our Piscean brides will make. In a classic ivory shade this latest net blouse design is eye-catching but not over the top. The net embellished jacket is what truly completes the set just the way our Piscean brides would like it.
The Aries Bride (March 21- April 20)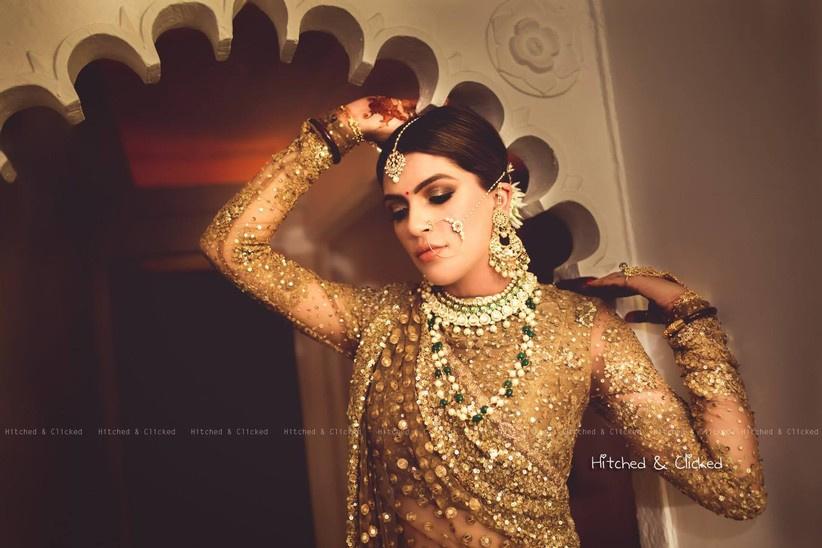 There is no zodiac sign that can do classics as well as the Aries brides can. They can pull off anything but prefer making it look seamless and authentic. While they can easily transition from cool to classy, when it comes to bridal wear, the Aries brides prefer choosing sleek outfits. With accessories and jewellery being their favourite bit of dressing up, their choice of latest net blouse design will be one that allows them to wear understated but gorgeous jewellery pieces. A gold sequinned net blouse is one that can never go wrong and also a classic that our Aries is most likely to choose. With the maang tikka, Nath, Chaand Bali, and the choker necklace being the centre of attention, this golden full sleeves blouse proves to be the perfect backdrop that can accommodate it all.
The Taurus Bride (April 21- May 20)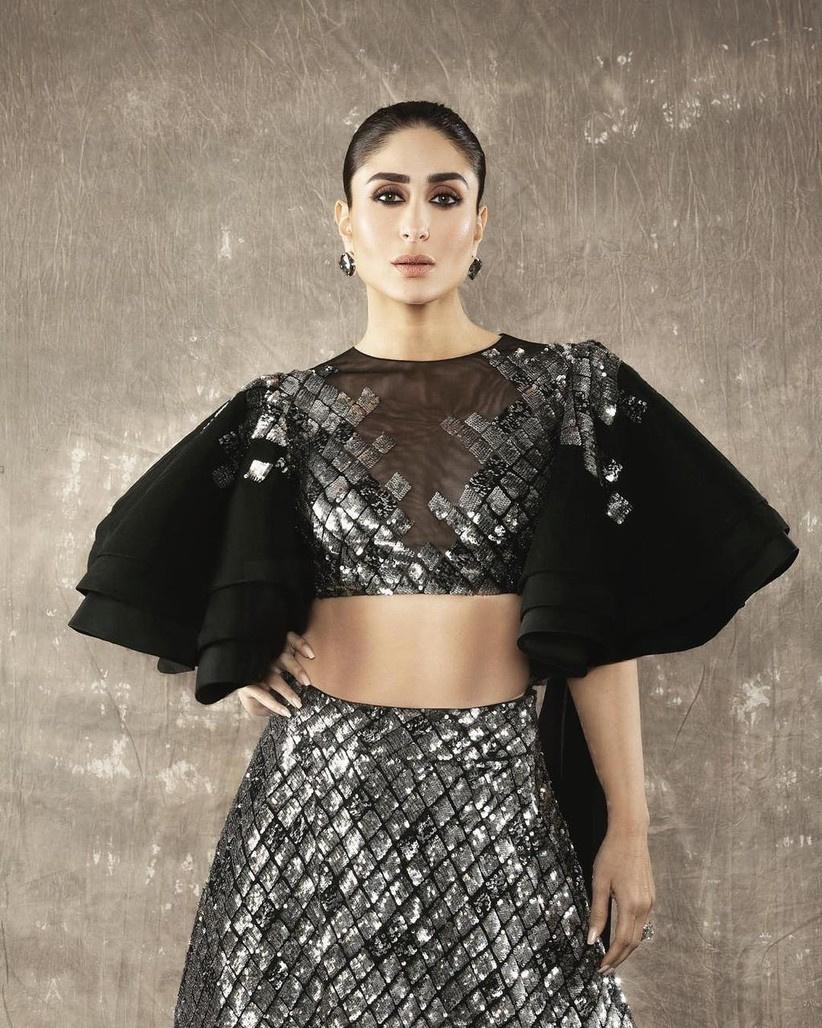 Image Courtesy: Manish Malhotra's Facebook Page
They are bold by nature and bold with their fashion choices as well. However, there is no doubt about that fact that comfort is key to a Taurus bride and they're always on the lookout for fashion forward outfits that keep them comfortable as well. The Taurus bride is not afraid to try the never tried before, or make a statement with an unusual choice. They're a huge fan of shimmer and all things that shine.
Therefore this black net blouse with giant cape sleeves is something that will definitely interest them for their special occasion. From the colour of this latest net blouse design to its transparent fine net and the silver sequins partly covering its front, there is nothing that is not bold about this choice. Also knowing for their need to keep the jewellery minimal, this is the perfect choice of latest net blouse design for them to wear with an elegant pair of studs in their ear and a neat bun hairstyle at the back.
The Gemini Bride (May 21- Jun 20)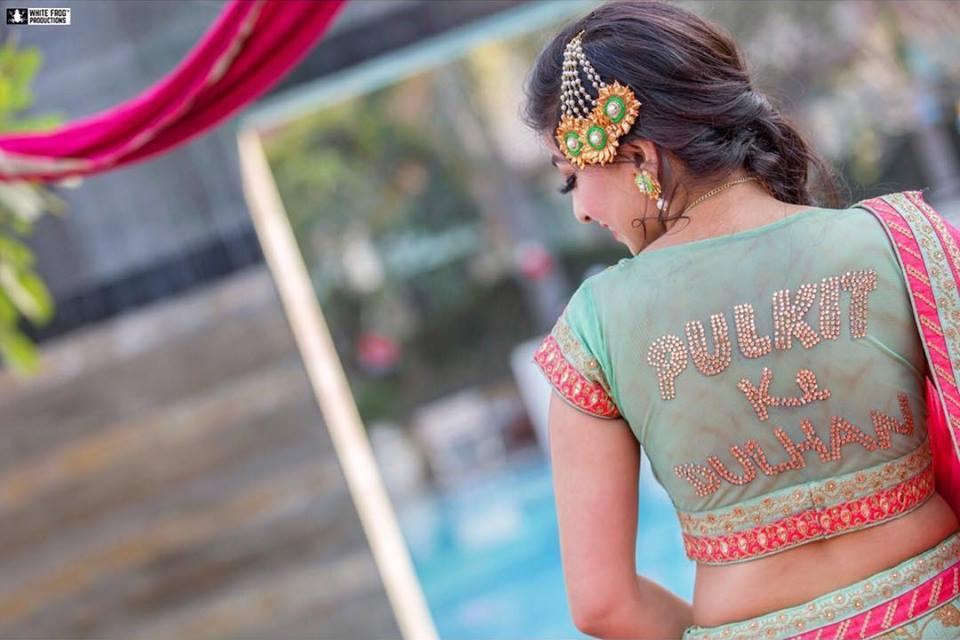 The Gemini brides like to switch it up and always try something new and different than what they have already done. They are affectionate as people and care the same way for their clothes. It is not an outfit for them but a form of expression on what will probably be the biggest moment of their life. So they do not take their choices for granted and go for a deep research before zeroing down on anything.
What could be a better choice of latest net blouse design that literally lets them express their joy? This sheer net back with 'Pulkit ki Dulhan' written with stone embellishments on the back is one of a kind net blouse that the Gemini bride would enjoy wearing. It obviously goes without saying that they can choose to get whatever they like written on the back of the blouse, but we are guessing they'd stick to something cheesy like this one.
The Cancer Bride (Jun 21- July 20)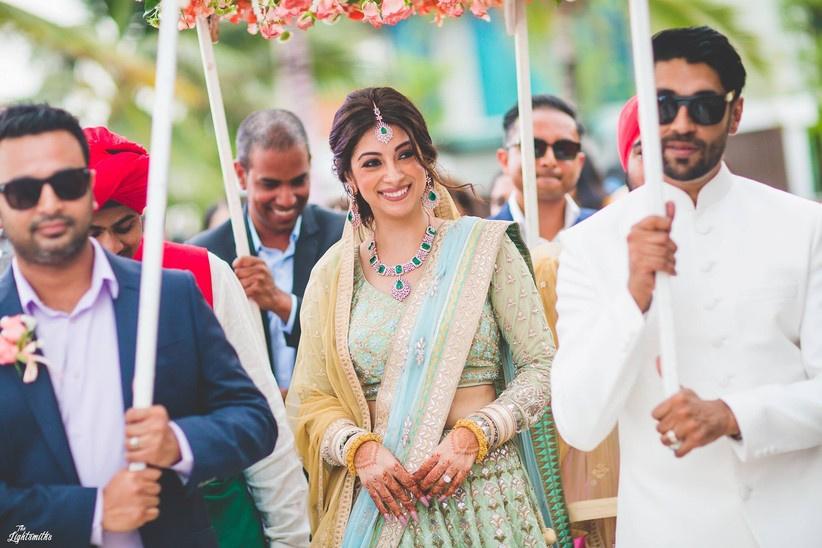 From being called the most sophisticated zodiac sign of all, to actually picking outfits that make a poised statement, the Cancer brides are all things cool. They believe in choosing the timeless classics and their outfits are always elegant no matter what. The Cancer brides are always on the lookout for a sharp outfit that has clean lines and therefore when it comes to the latest net blouse design they are most likely to choose this full-sleeves light blue net blouse with intricate work on the sleeves as well. This is a choice that is sure to never go wrong and going by the Cancerian need for the timeless appeal, adding a diamond necklace with emerald stones to this latest net blouse design will make the world of a difference for them.
The Leo Bride (July 21- August 20)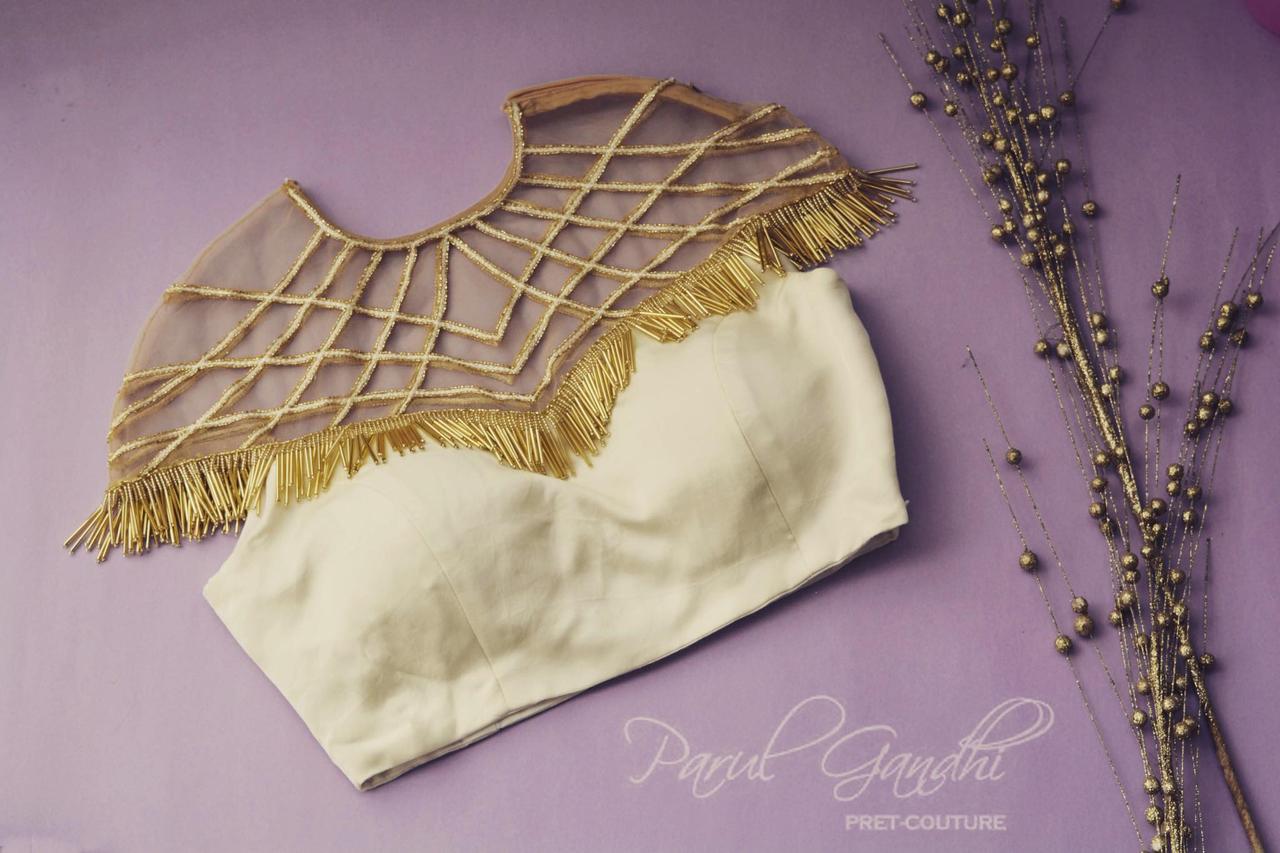 When it comes to fashion, the Leo zodiac sign is known to be the most risk-taking and fiery with their choices. From knowing exactly what they want to make sure that it is not a tried and tested style statement, they are all over the place figuring out what the perfect choice for their big day would be. While their choices might hit it off the roof or sometimes not translate into something extraordinary, the fact is that Leo bride is not scared to take the risk.
Therefore, this white crew neck latest net blouse design that is partially net and partial fabric with tassels around the sleeves and gold embellished geometrical lines around the neck on the net fabric looks like something that they'd choose. Going by their need to outdo themselves and everyone around, going in for a full white lehenga that has a similar pattern with this would be the icing on their cake. (IMG-latest net blouse design-Parul-Gandhi-couture)
The Virgo Bride (August 21- September 20)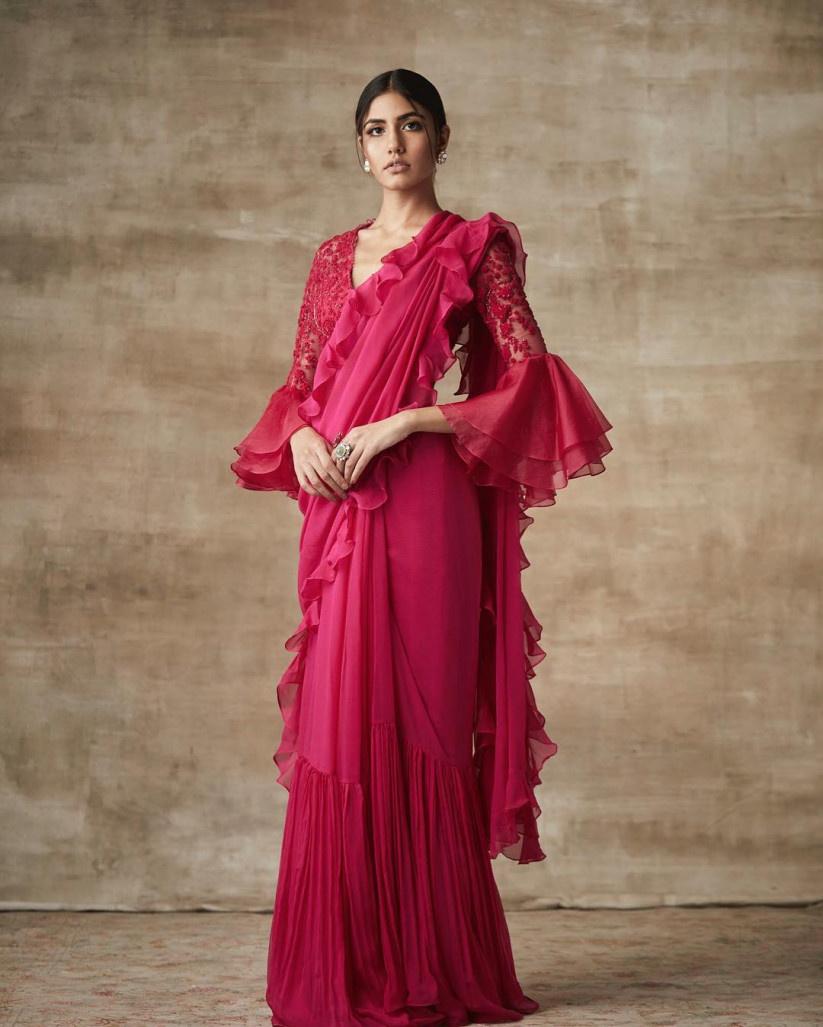 Image Courtesy: Ridhi Mehra
Known to be the style chameleons, Virgos are not fixated about their outfit details. They make a choice based entirely on what they feel at the moment and from the options that they are given. Their subtle style is what surprises people around them pleasantly making them their role model when it comes to anything to do with style.
The Virgo bride is most likely to choose the power colour red for their wedding functions and add a touch of their signature style to it. When it comes to picking the latest net blouse design, there is no doubt that this red hot net blouse with bell sleeves will be something they'd be interested in. It is a perfect blend of fashion and style, just like Virgos prefer it.
The Libra Bride (September 21- October 20)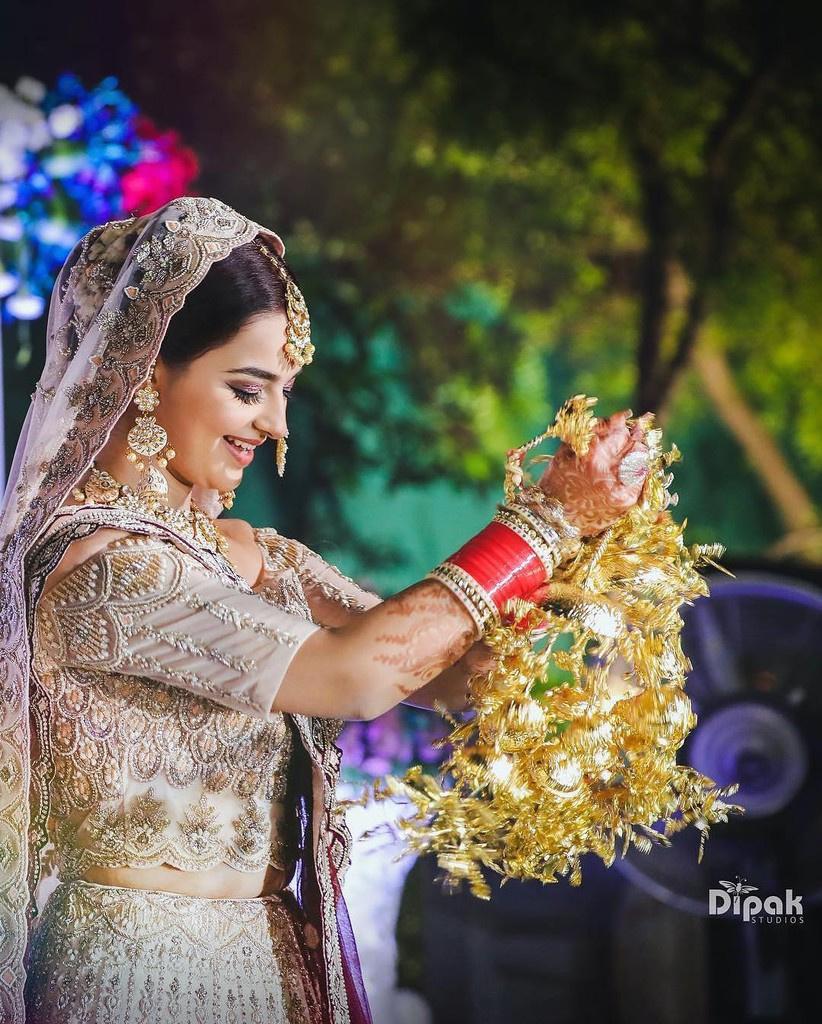 The Libra brides are the most laid back when it comes to fashion and style. We trust them to just about pull something together at the last moment without giving it a deep thought. They have a thing for fabric and would rather focus their attention on choosing the right fabric then think about the cut, design or style. Which is why their latest net blouse design is going to be one that is sweet and simple just like this light pink boat neck blouse with embellishments all over.
The highlight of this look most definitely has to be the quality of the fabric and the finishing of stone embellishments on this beautiful piece. We trust our Libran brides to think about nothing more and care to choose nothing less than this.
The Scorpio Bride (October 21- November 20)
Image Courtesy: Manish Malhotra's Collection
The Scorpion brides are passionate about everything that they do. So when it comes to choosing their bridal outfit, they like to keep it stylish and elegant at the same time. From the craziest trends to the boldest statements, there is nothing that a Scorpio bride finds off her limit. Their inner confidence and exuberant personality make it much easier for them to carry off anything that they like.
While choosing their latest net blouse design they are sure to go for something that hasn't been done before, just like this transparent net crop top blouse with silver embroidery embellishments of figures and designs over it. Apart from being a bold choice, this one is also eccentric, just like the Scorpio brides like it. Since this is a western net blouse design, keeping the accessories minimal can work like a charm with this outfit.
The Sagittarius Bride (November 21- December-20)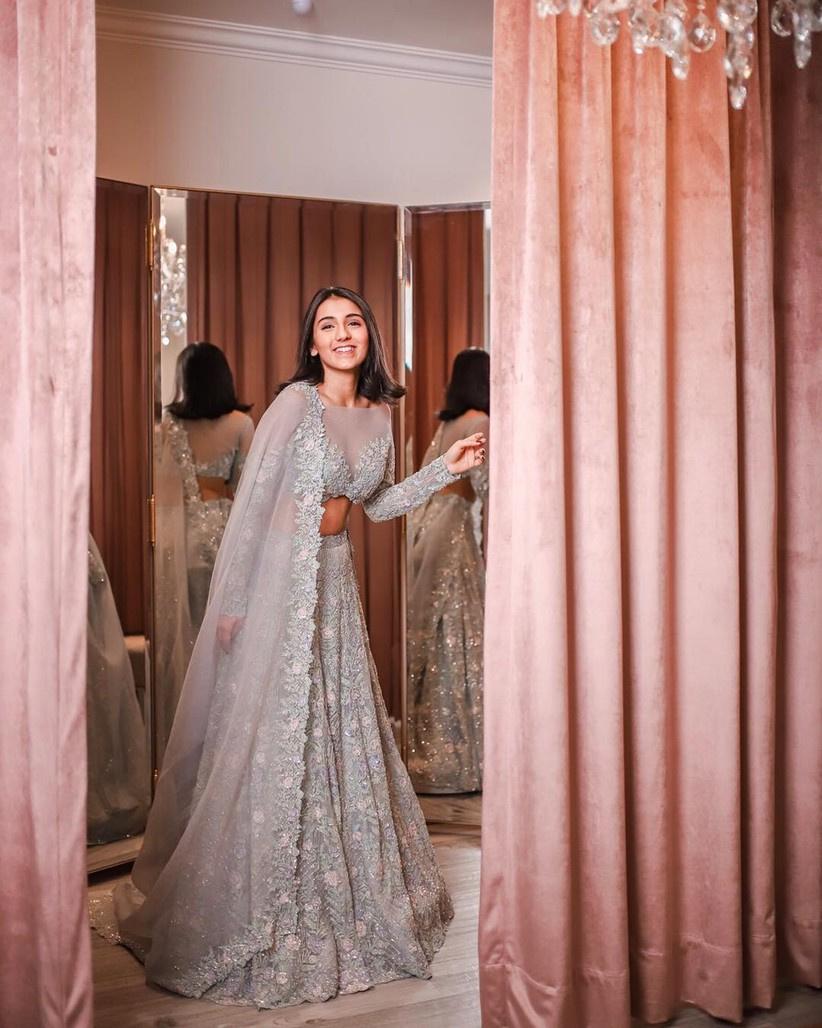 Image Courtesy: Masoom Minawala's Instagram
Like many other zodiac signs, the Sagittarius brides are always drawn towards feminine designs when it comes to bridal wear. However, they are not fussy about their style and are okay with going in for any choice that looks good on them. Their carefree attitude also makes them look for comfort in anything that they choose.
If a Sagittarius bride had to pick a latest net blouse design for one of their wedding functions, they'd most likely choose this pale blue partly sheer full sleeves net blouse with heavy embellishment all over. The fact that it is only partly sheer makes it look even more sophisticated and feminine. As bold and flashy accessories are every Sagittarius's favourite, they could pair this beautiful blouse that has a plunging neckline with heavy dangler earring or a statement choker necklace to complete the look.
Even with a gazillion options available, the millennial brides are sure of what they want. With our analysis their zodiac signs and what it says about their choices in latest net blouse design, we are sure to have made this even easier for them. Don't you agree?
Which zodiac sign are you? Tell us in comments if you'd choose the latest net blouse design that we picked for your style.