6 Latest Bridal Makeup Looks You've Got to Try This Wedding Season!
With the summer season rolling up its sleeves, new trends are blossoming under the sun. If you're getting married this year, take a look at these the latest bridal makeup trends so you can look your best!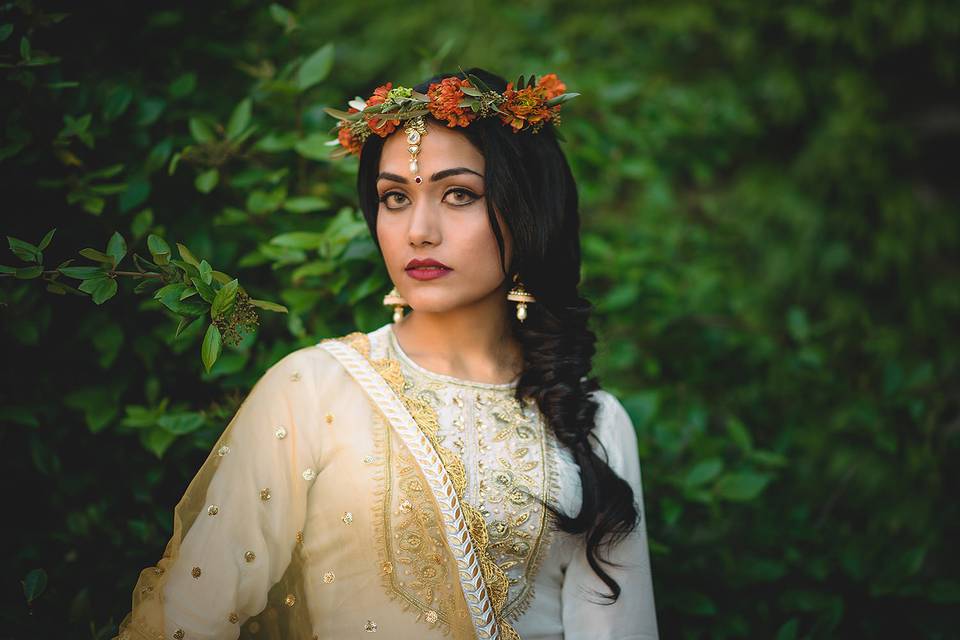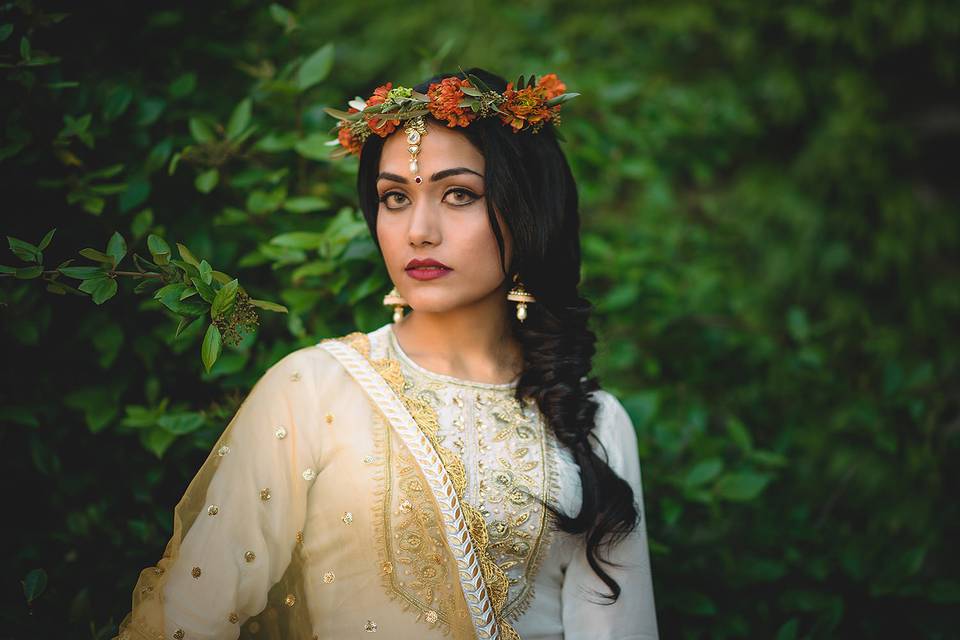 Image Courtesy: Andy Shepard Photography
The year 2019 marks the onset of some of the most amazing makeup trends that are easy to learn and are natural-looking. You no longer have to put on layers and layers of makeup to look like you have perfect skin; now your natural skin is being loved more! With the dewy makeup look rocking bridal trends, why would anybody go for anything else?
Having said that, the dewy look isn't the only one that is being loved by the brides. There are a number of latest bridal makeup looks that you can go for, which you probably haven't even seen yet! Let's all have a look at these latest bridal makeup looks!
1. Bold Colours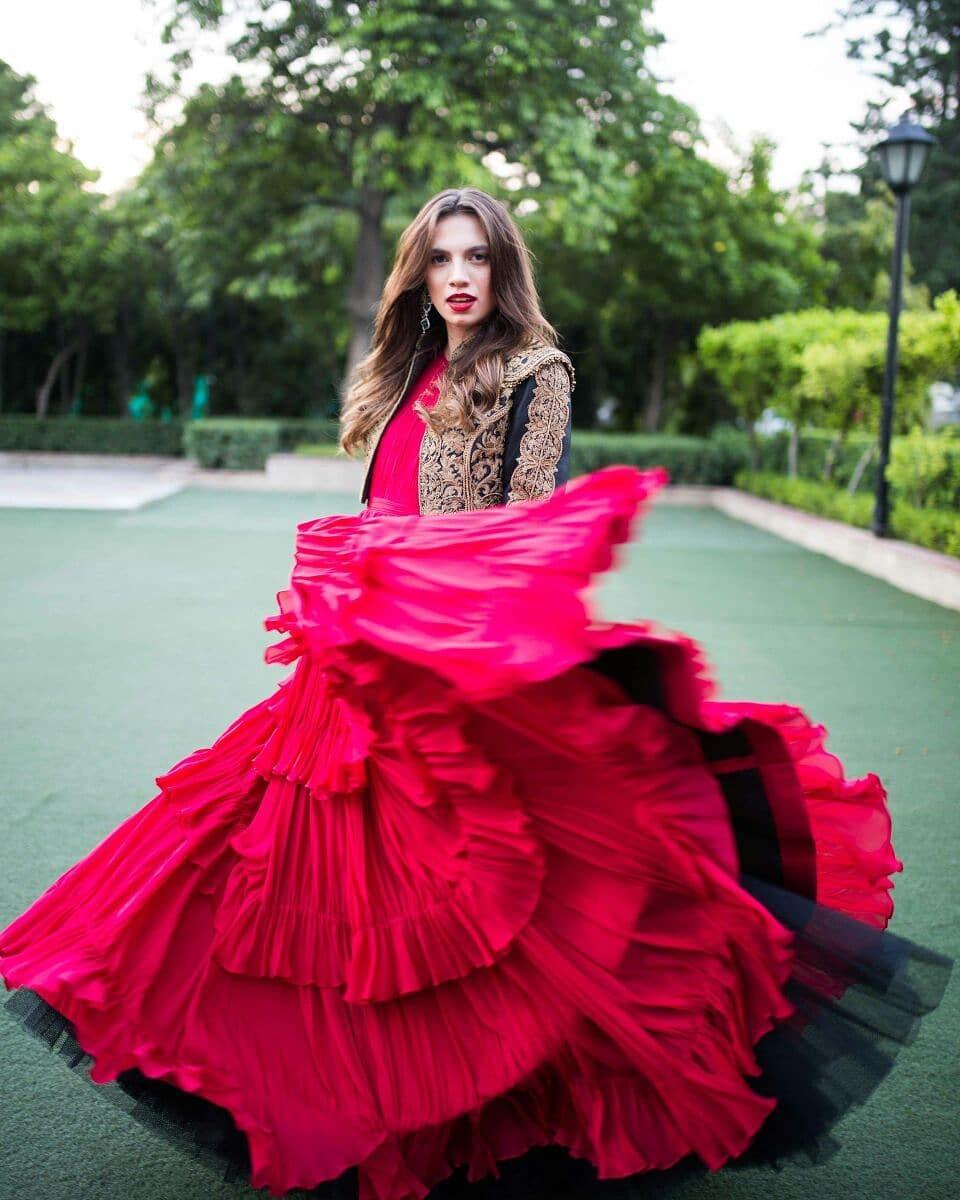 Whether you talk about eyes or lips, bold colours can go anywhere in 2019. Bold eyes can give off a very dreamy vibe and look great when paired with nude lips. Similarly, bold lips can catch anyone's attention in a minute and are hard to let out of one's sight due to their sensuality.
With bold lips, all you need is a natural shade of nude eye shadow and you're good to go. Pop colours are the best when it comes to the latest bridal makeup trends along with red smokey eye shadow which has worked quite well with brides so far!
2. Natural Look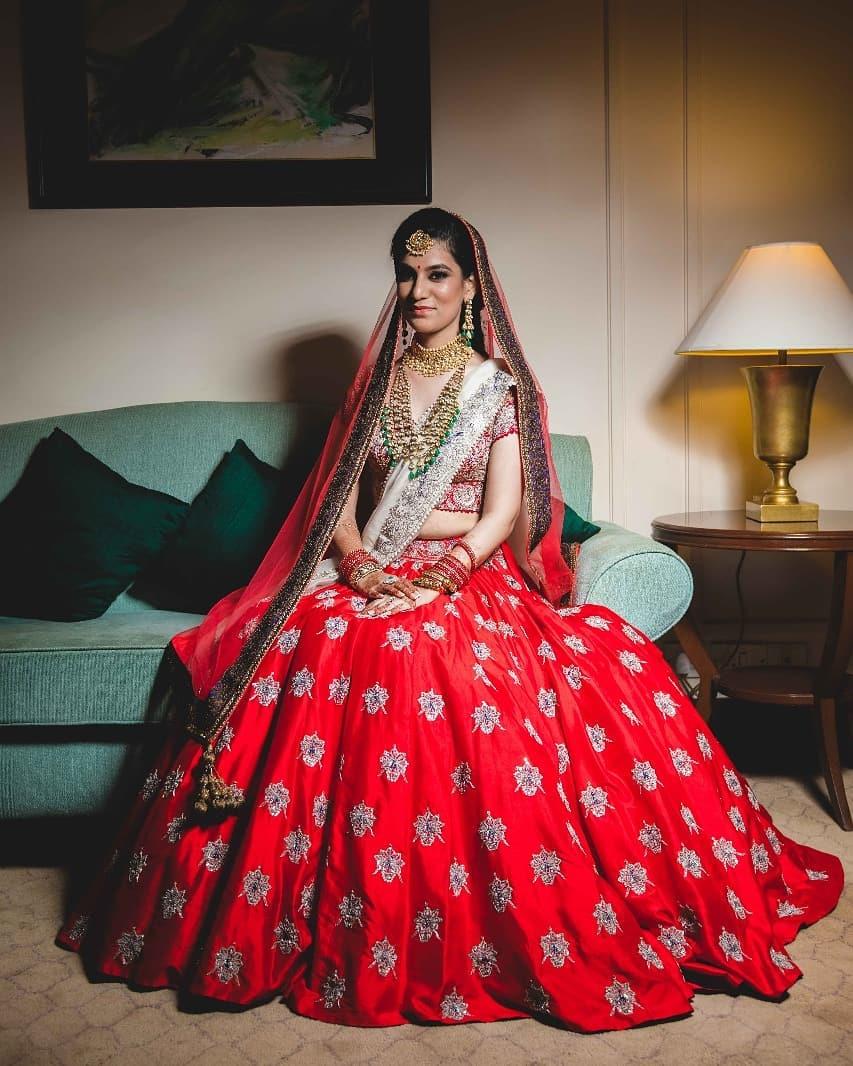 Unlike the glam look, the natural look is where skin must look absolutely radiant. In the glam look, one must wear quite a lot of foundation and highlighter to bring out the glow on the bride's face. It was quite in demand by brides as it was one of the latest bridal makeup looks years ago. However, now brides are favouring the more natural approach.
The natural look is where your natural skin glow is going to be brought out by the makeup artist without using tons of products. Going for a sheer coverage rather than a foundation, this natural bridal makeup has been in style for quite some time now and makes you feel lighter and fresher.
3. Pink Eyes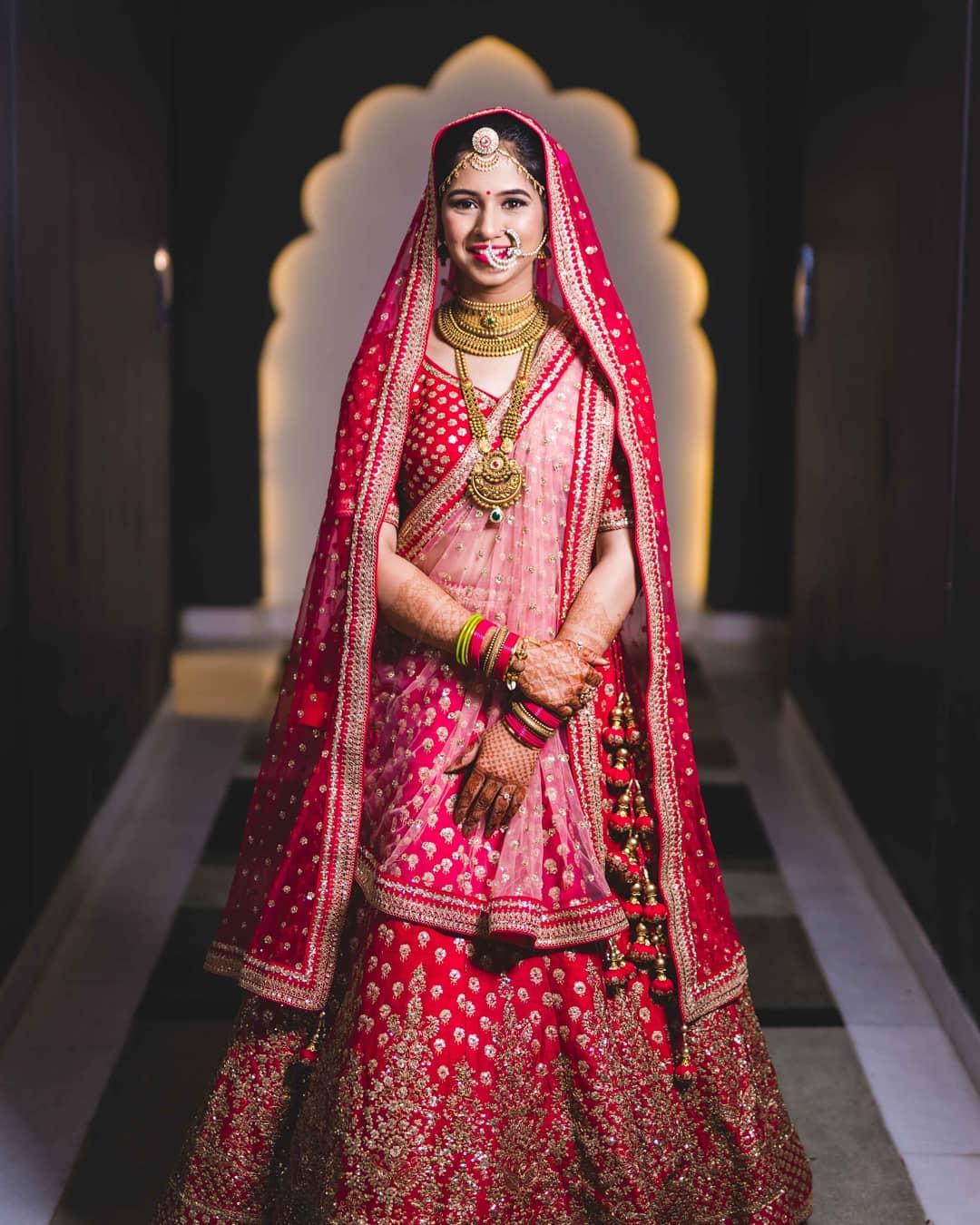 Soft and dewy pink eye shadows are a fad these days and have become very popular when it comes to the latest bridal makeup. A soft touch of pink on the eyes with light shimmer will elevate your bridal makeup. In fact, the best duo these days in the latest bridal makeup looks is soft pink and blood red lipstick.
The bold shades of pink are being ditched now and the softer pink shades are now being used to make a smokey eye look. Easy to blend with their creamy textures, the best way to complete the pink eye shadow look is with some bronze glitter in the middle of the eyelid.
4. Pastel Shades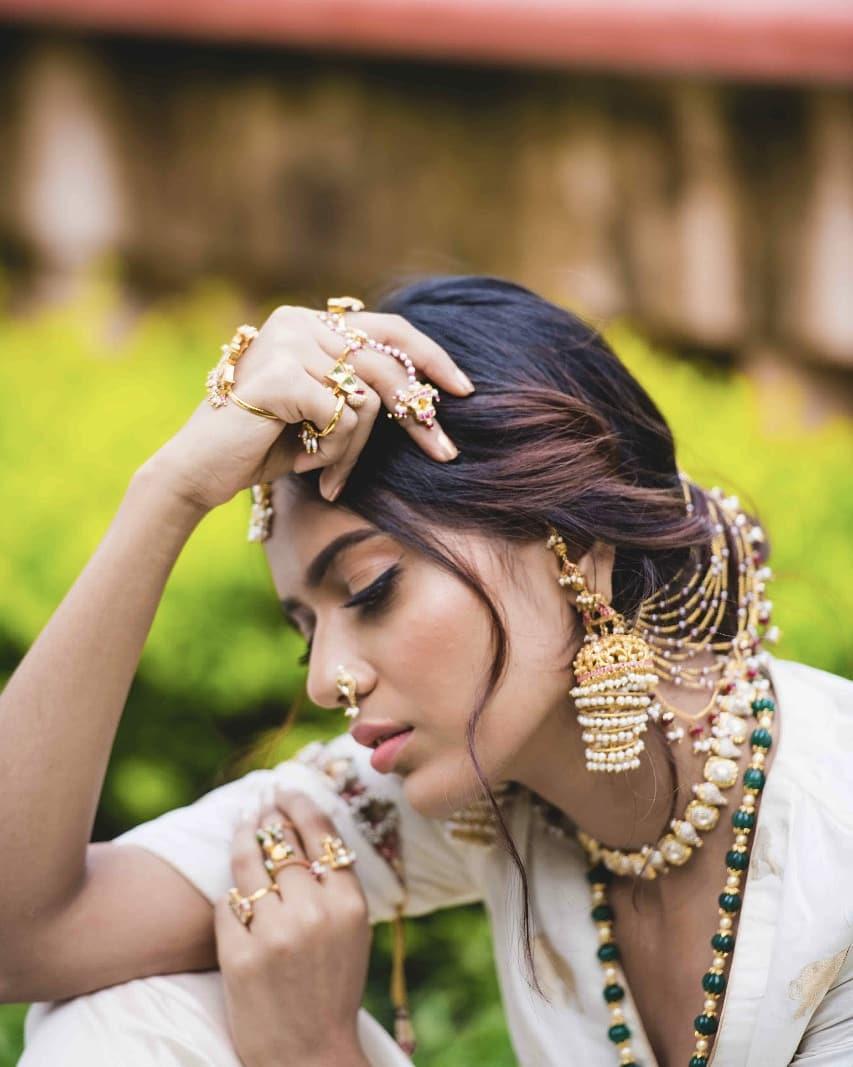 Pretty pastel shades are in this time and are one of the latest bridal makeup trends that have accelerated this year. The barely-there pastel shades like pale pink, mint green, or baby blue give a fresh and airy feeling to your eyes, especially when used along with a graphic eyeliner.
These pastel shades can work on the lips as well with light shades like baby pink, beige, nude brown and brown. As a bride, you can wear a pastel eye shadow or a pastel lip colour to make give yourself a new and lighter look.
5. Glitter Eye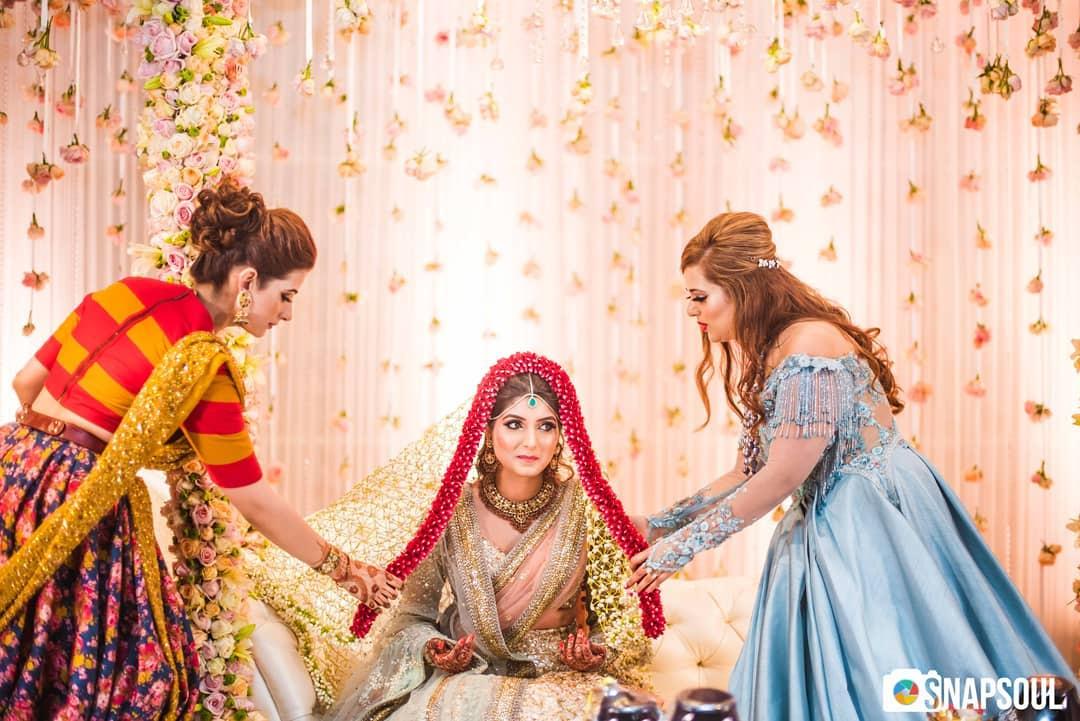 The glitter eye shadows have been an 80s trend that has swiftly come back and is now making its way to the top of the latest bridal makeup trends list. Whether in white, silver, black or brown, solid glitters are amazing and offer a very distinct look. Brides can wear glitters like brown, silver, beige, pink and even red.
You can mix up two or even three glitter shades if you wish to and create a dramatic bridal look for yourself. Many brands now offer liquid glitter toppers for the eyes, and using them is the best way to create the look you want.
6. Smokey Eye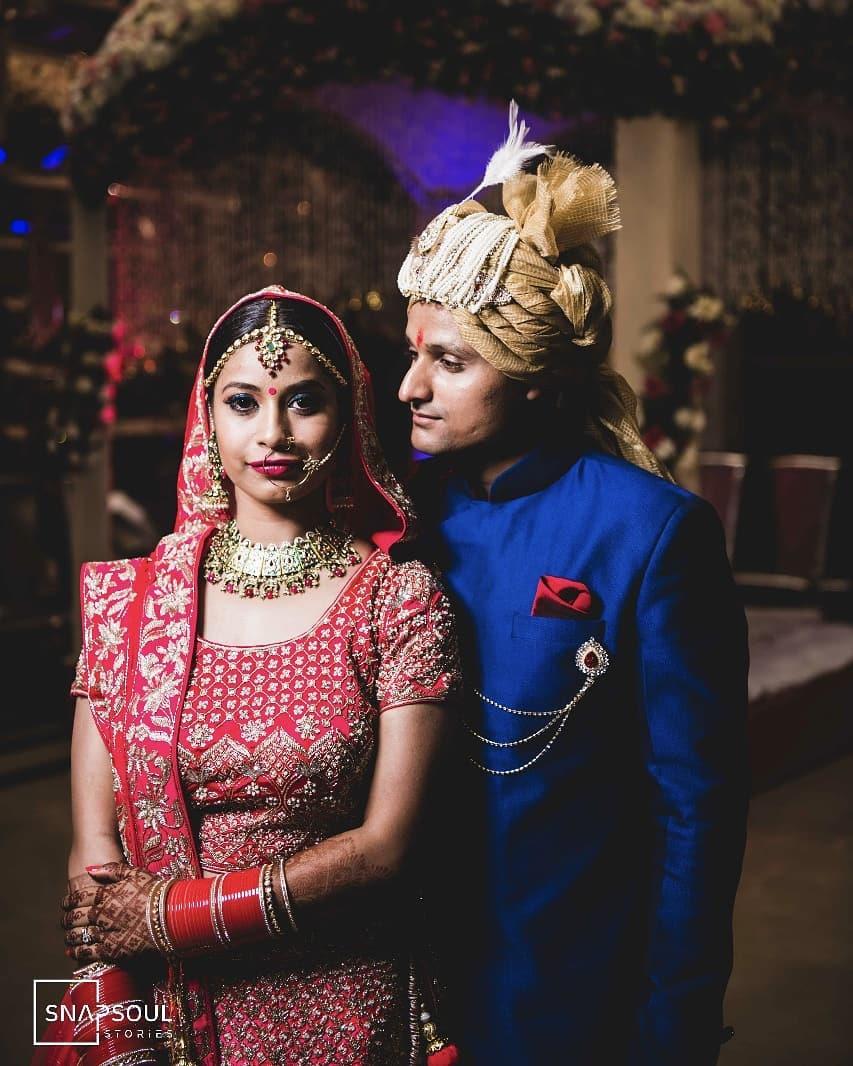 The smokey eye look has made people go crazy. Almost every other bride chooses a smokey eye look and even though this isn't strictly a latest bridal makeup trend, it has been around for a very long time and is hard to beat! A smoked out wing and ombre effect is the newest ways of wearing this trend, and you'll need a makeup artist to help you with the same as they are quite difficult to achieve on your own.
It's important to know and understand the different latest bridal makeup trends before you yourself tie the knot and get hitched. These trends will help you know what's going on in the makeup world and what should be worn and how, so you don't end up making any mistakes. Learn the art involved in each latest bridal makeup trend so that you look your best always!
Get in touch with our expert makeup artists to create amazing looks!