Top 17 Indian Wedding Quotes - Trending Wishes & Messages 2022
Adding the perfect Indian wedding quote on your wedding card will ensure that your wedding card stands out. Take inspiration from these ideas: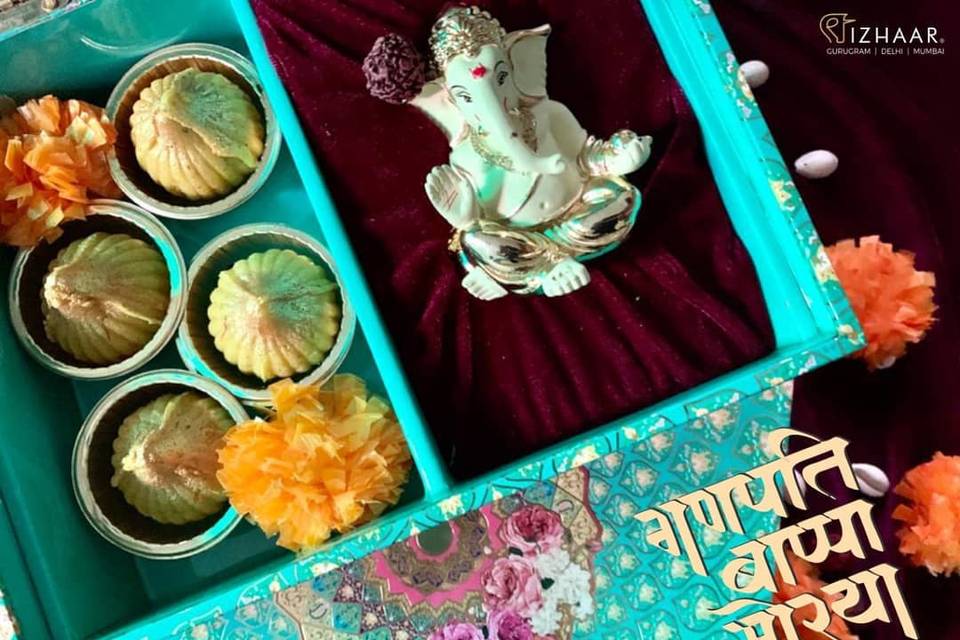 Your wedding invitation is the first glimpse of what to expect at your wedding. If your wedding invite is meant to be a keepsake, then personalising it will make it even more special. Adding the perfect Indian wedding quote on your wedding card will ensure that your wedding card stands out. Take inspiration from these ideas for wedding invitation quotes.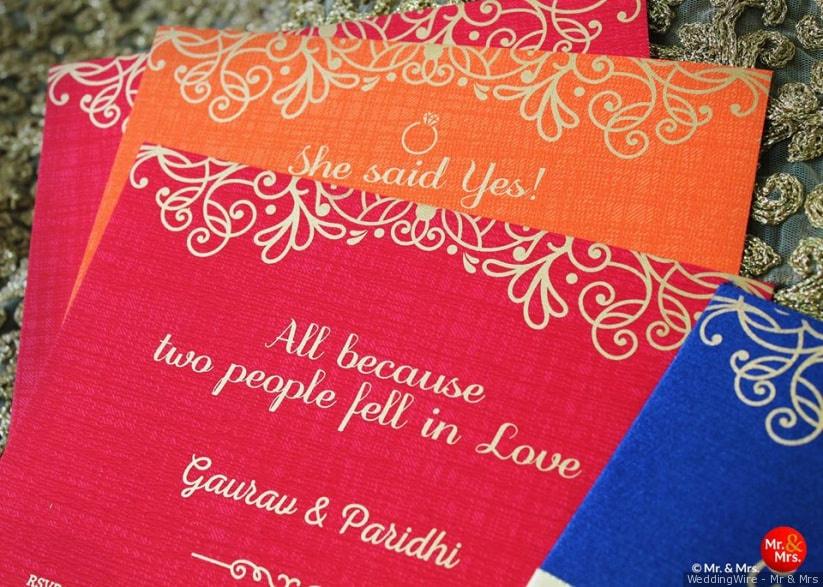 Importance of Hindu Wedding Quotes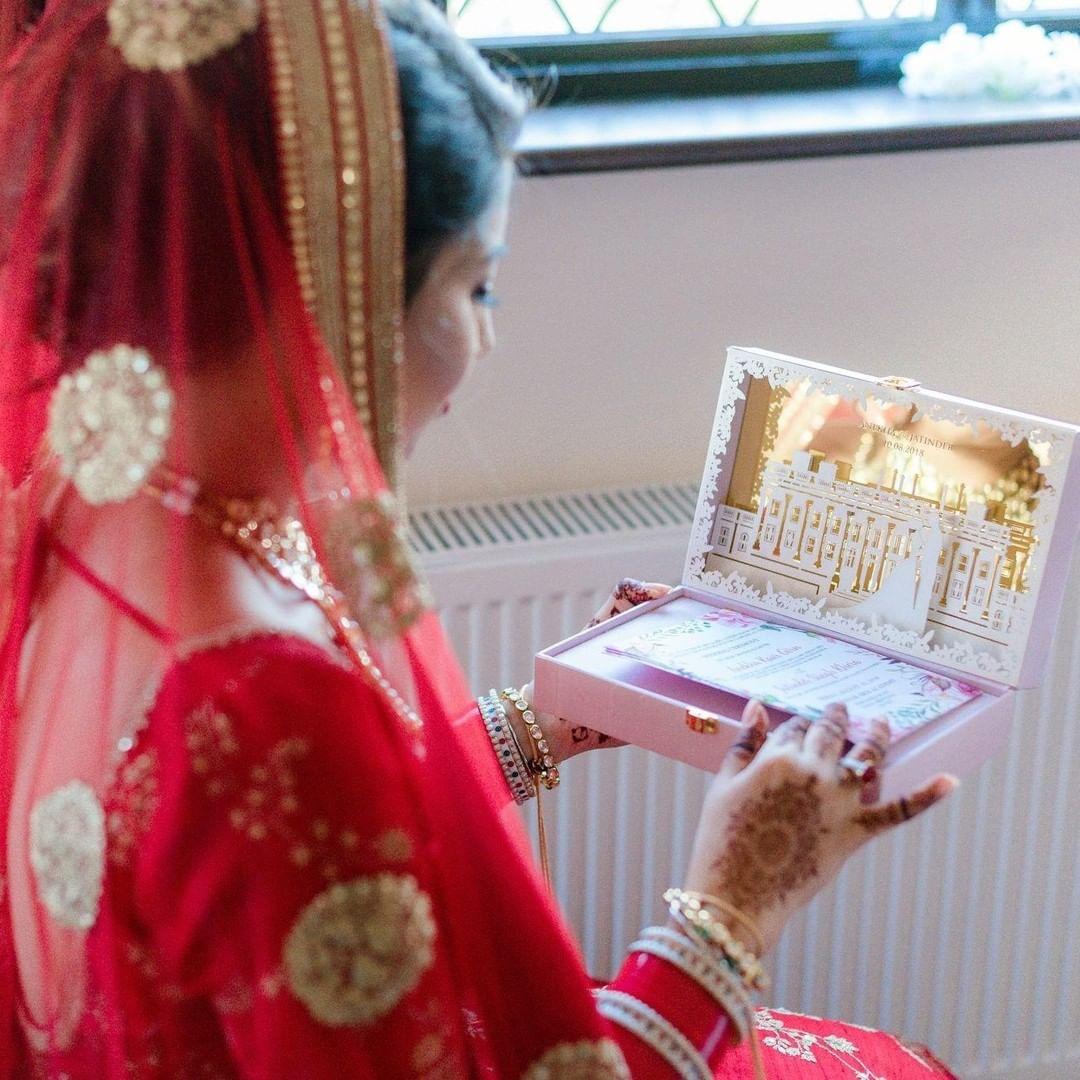 Your wedding invitation is the first glimpse of what to expect at your wedding. Since your invite is the only official written announcement before your wedding, it is extremely important to use the perfect Indian wedding quotes. That one quote should be able to convey all your feelings. We have compiled a list of Indian wedding quotes that will not only inspire you but also encapsulate your love for each other in words that others will comprehend well.
Indian Wedding Decoration Quotes and Images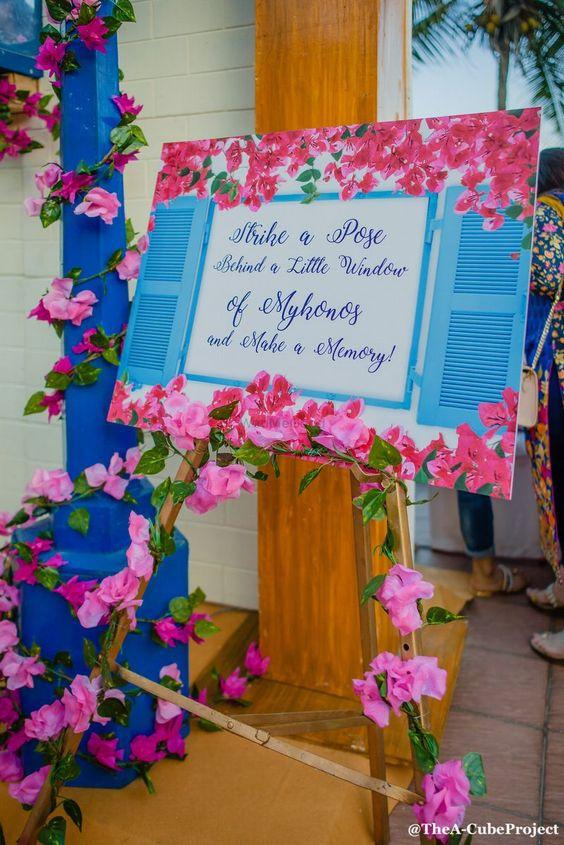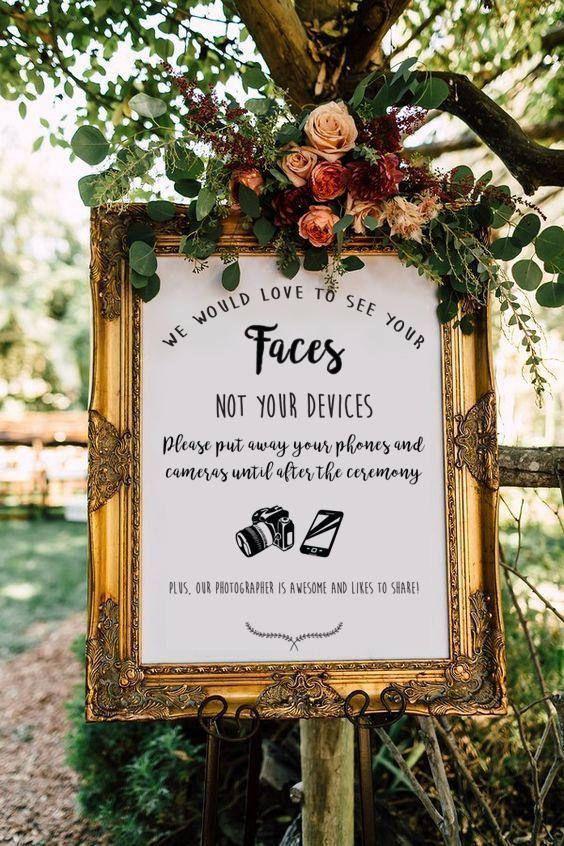 Image Credits - Pinterest
Here are some words related to Indian weddings that you can incorporate in your wedding. These Indian wedding decoration quotes look cute and aww-worthy. Take a look for some serious wedding quotes inspiration or as caption for Indian wedding cards -
'Together is a beautiful place to be.'
'Trust me, you can dance, yours truly, Tequila!'
'So I can KISS you anytime I want.'
'Like a first crush, like the first kiss, like the first love song, you will stay with me forever.'
Wedding Invitation Sanskrit Quotes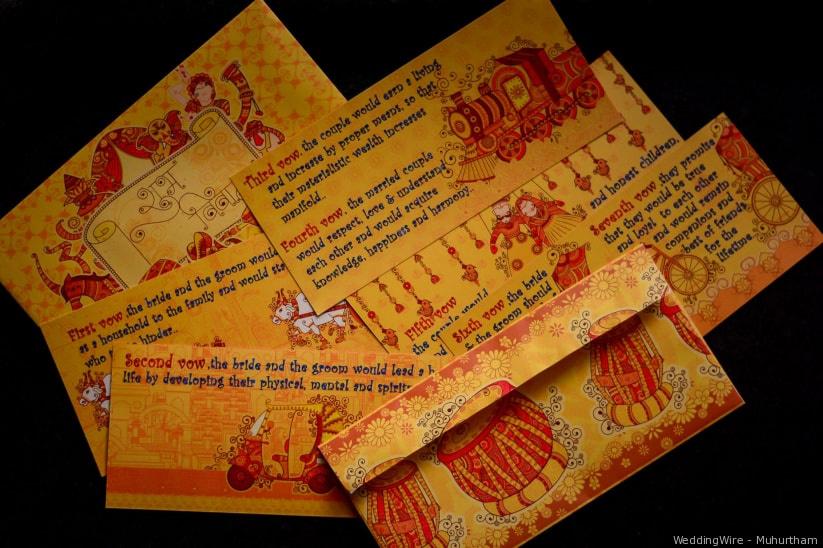 Most couples prefer quotes in regional languages or languages used in ancient texts – like Sanskrit and Hindi. When heard, these Indian wedding quotes may appear corny, but they are all heartfelt. The good old words full of wisdom never fail to grab the attention. Here are some wedding invitation quotes that will melt your heart:
'Dharmecha, Arthecha, Kamecha, Mokshecha... Naati Charaami'
Translation: I promise to never walk away from my spouse for reasons pertaining to my work, my finances, my desires or spirituality.
'Sakha Sapta Pada Bhava, Sakhayau Saptapada Babhuva, Sakhyante Gameyam, Sakhyatte Mayosham, Sakhyanme Mayoshtha'
Translation: You have walked seven steps with me; be my friend. We have walked seven steps together; let us be friends. Let me get your friendship. Let me not part from your friendship. May you never part from my friendship.
'Mangalyam Tantunanena Mama Jivana Hethuna, Kanthe Badhnami Subhage Twam Jeeva Sarada Satam'
Translation: This is a sacred thread. This is essential for my long life. I tie this around your neck, O maiden having many auspicious attributes, May you live happily for a hundred years.
'Dher Aham Prithvi Tvam, Retoham Retabhru Tvam, Manoham Asmi Vaktam, Samaham Asmi Rikritvam, Sa Maam Anuvruta Bhava'
Translation: I am the sky and you are the earth. I transmit energy while you receive it from me. If I am the mind, you are the word that manifests from its thoughts. If I am a strain of music, then you are the song that stems from it. You and I, in essence, complete each other.
Indian Wedding Rituals Quotes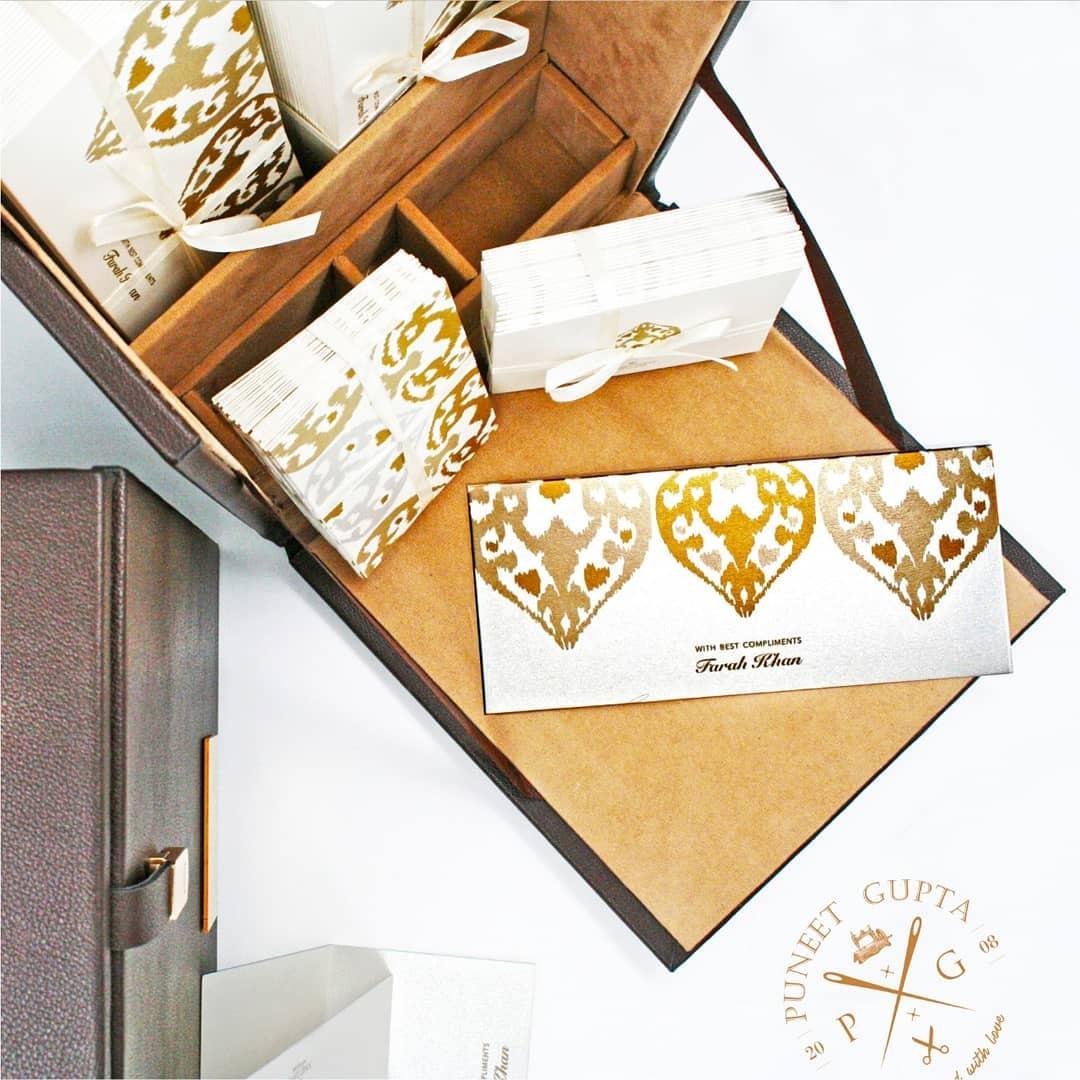 The below quotes are from Indian wedding rituals and can be used in wedding invitation cards. Use these and give a touch of traditionalism to your wedding invites.
'Om esha ekapadi bhava iti prathaman,
Dhanam dhanyam pade vadet'
Translation - The above quote beckons the willingness of both the partners to bring prosperity in their lives;
'Om prajabhyaha santu jaradastayaha,
"Dhanam dhanyam pade vadet'
Translation - The above quote beckons that the groom and bride are best friend forever.
Indian Bride Quotes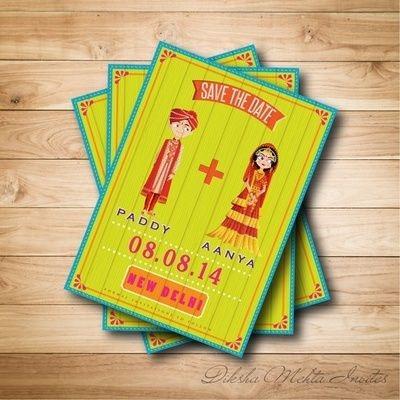 Here are some quotes that grooms and brides can use to make the invites alluring and rich. Do include in your card for that personal emotional touch.
'Being someone's first love may be great, but to be their last is beyond perfect'
'A hundred hearts would be too few to carry all my love for you'
'To love and be loved is to feel the sun from both sides'
Indian Groom Quotes
'You are the finest, loveliest, tenderest, and most beautiful person I have ever known—and even that is an understatement.' F. Scott Fitzgerald
'You look like the rest of my life.' Beau Taplin
'People are weird. When we find someone with weirdness that is compatible with ours, we team up and call it love.' Dr. Seuss
'The minute I heard my first love story, I started looking for you, not knowing how blind that was. Lovers don't finally meet somewhere. They're in each other all along.' – Rumi
'Your heart and my heart are very old friends.' – Rumi
Indian Wedding Quotes Inspired by Bollywood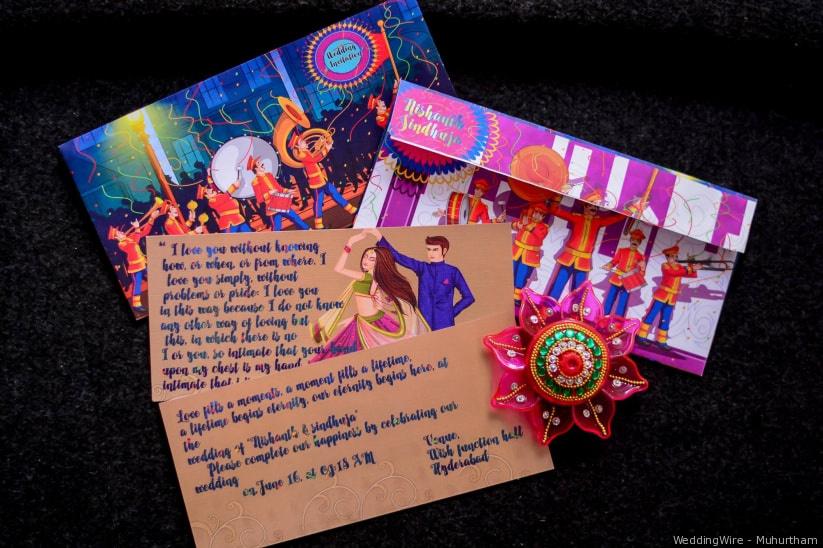 If you're someone who wants to keep their wedding invitation wording light and fun, you can pick some Indian wedding quotes from your favourite Bollywood films. If your wedding decor, Sangeet playlist and wedding theme are inspired by a film or even an era of the films, why not use some quotes on your invites too? Case in point, the invitation card here, which is inspired by 'Band Baaja Baaraat'.
'Itni Shiddat Se Maine Tumhe Paane Ki Koshish Ki Hai, Ki Har Zarre Ne Mujhe Tumse Milane Ki Saazish Ki Hai' - Om Shanti Om
Translation: If you want something earnestly, the entire universe conspires to help you achieve it.
'Mohabbat Bhi Zindagi Ki Tarah Hoti Hai, Har Mod Aasaan Nahin Hota, Har Mod Par Khushi Nahin Milti, Par Jab Hum Zindagi Ka Saath Nahin Chhodte, to Mohabbat Ka Saath Kyon Chhodein.' – Mohabbatein
Translation: Love is just like life, every turn is not easy, every turn doesn't give you happiness, but when we do not desert life, then why should we desert love?
'Har shayara ko shaadi kar leni chahiye ... shohar achcha mile toh zindagi achchi kat jaati hai ... na mile toh shayari achchi ho hi jaati hai' - Ae Dil Hai Mushkil'
Translation: Every poetess should get married, if you get a good husband then life is well spent... if not, then at least your poetry improves
`Sochkar kaun shaadi karta hai?' - Kabhi Alvida Na Kehna
Translation: Who thinks before getting hitched?
'Hum ek baar jeete hai, ek baar marte hai, shaadi bhi ek baar hoti hai ... aur pyar ek baar hi hota hai' - Kuch Kuch Hota Hai
Translation: We live once (YOLO!), die once, even marry once...and falling in love also happens just once.
`Bachpan se hi na...mujhe shaadi karne ka bahut craze hai, by God!' - Jab We Met
Translation: Getting married is a big craze for me since childhood, I swear!
Indian Wedding Taglines Quotes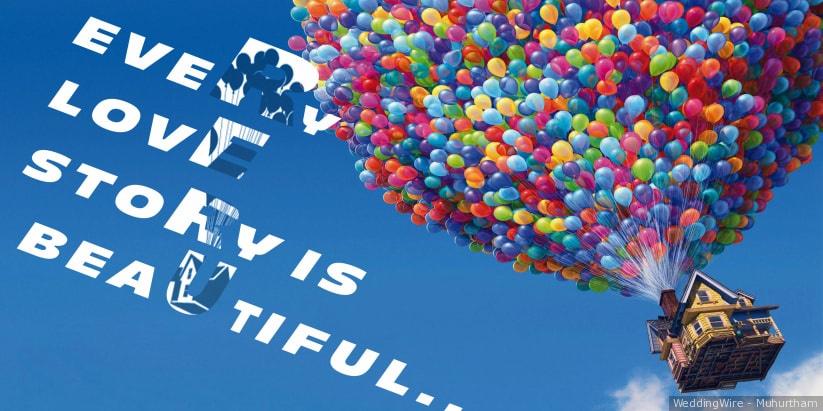 If you are a couple who loves watching Hollywood rom-coms, then you can use some of these cheesy quotes on your wedding invites. Here are some Indian wedding quotes we have picked out just for you straight out of the screens for your Instagram captions.
'When I look at you, I can feel it. I look at you and I'm home.' – Finding Nemo
'When you realize that you want to spend the rest of your life with somebody, you want the rest of your life to start as soon as possible.' — When Harry Met Sally
'I want all of you, forever. You and me, every day.' — The Notebook
'It doesn't matter if the guy is perfect or the girl is perfect, as long as they are perfect for each other.' - Good Will Hunting
Witty Indian Wedding Quotes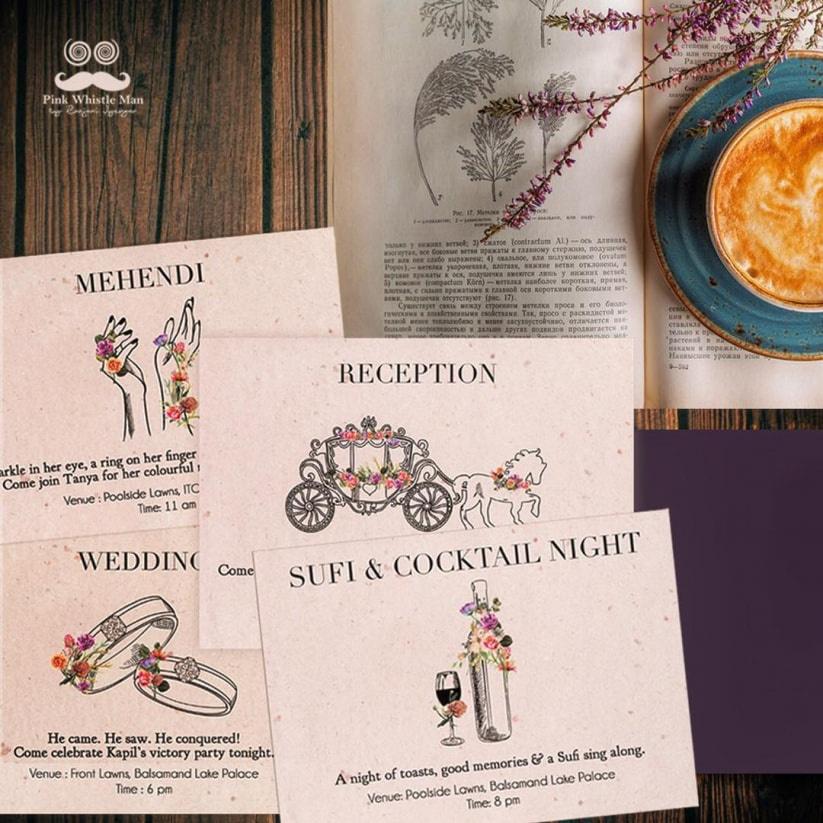 If you are overwhelmed by all the wedding planning, you can use some witty Indian wedding quotes as part of your wedding invitation wording. This way, along with you, your guests can have a laugh too and set the fun pace of the wedding festivities rolling!
'Two less fish in the sea.'
'Shit just got real.'
'That moment when you realise it's too late to run.'
Mangalyam Tantunanena Shloka - Indian Wedding Quotes
This quote is used when the groom ties mangalsutra in the bride's neck.
|| 'Mangalyam tantunanena mama jeevana hetuna: kanthe badhnami subhage twam jeeva sarada satam' ||
Translation -I'll tie this around your neck O maiden having many auspicious attributes. May you live happily for a hundred years (with me).
You can personalise any of the above quotes by adding the names of the bride and groom. This way, you can make these quotes your own and impress your guests be it conventionally or be it with the millennial quirk that is taking the world by a whirl.
Hire the right wedding invitation designer to help you give life to your dream wedding invite. Do let us know which type of invite you will love to pick it for your wedding.
With Words by Kriti Gulati