Learn How to Prepare Thread Bangles and Gift Them to Your Best Friends as You Give Them the Big News
About to get married and thinking about how to break the news to your friends? Well, we suggest surprising them with a handmade gift, such as thread bangles. Wondering how to prepare thread bangles? We've got you covered.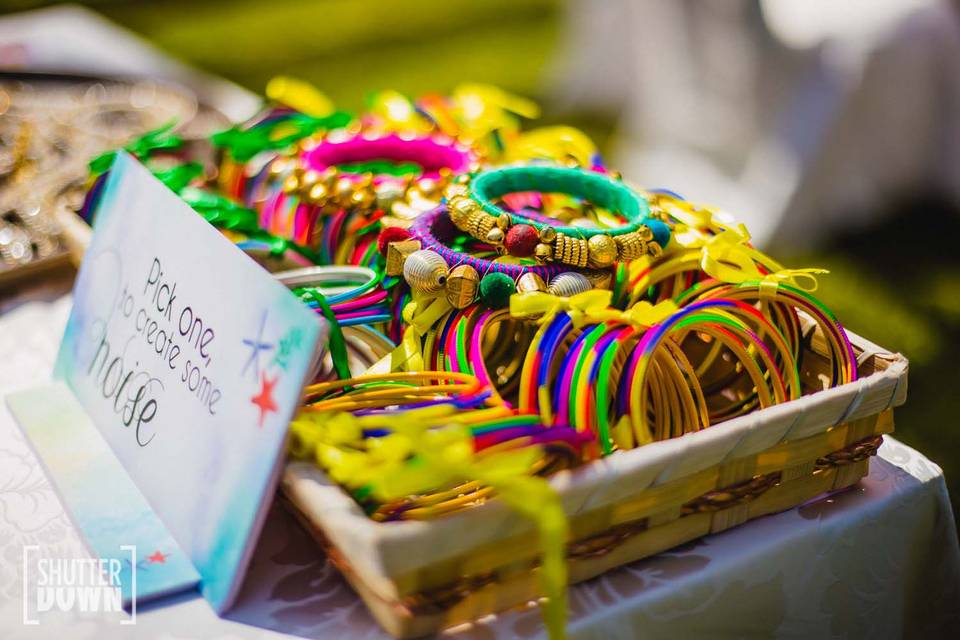 A bride looks forward the most to the presence of her friends at her wedding. Safe to assume, she is the most excited to break the news of her wedding to them before anyone else. But would you want to do it the clichéd way by sending a Whatsapp message, or a video call? We'd say you can think of better ideas.
How about you make this gesture more personalised and let them know how much they matter. Design a wedding announcement box with a gift and a card that says that you are about to embark on a new journey and that you wouldn't be able to do it without them. Now, we know the minute you hear gift, you will start to panic as to what you should give. Going by the occasion and the purpose of this gift, something more personalised is going to mean so much to your friends.
Have you considered the idea of thread bangles? For all your girlfriends out there that love bangles and enjoy wearing them, thread bangles are the perfect idea for a gift. It is also something that they could wear for your Mehndi celebrations or Haldi function as a code. This could be a fun gift that we are sure they'll love. Freaking out about how to prepare thread bangles, don't worry we've put together some simple steps to help you go about doing it.
The Simplest Guide on How to Prepare Thread Bangles
Step 1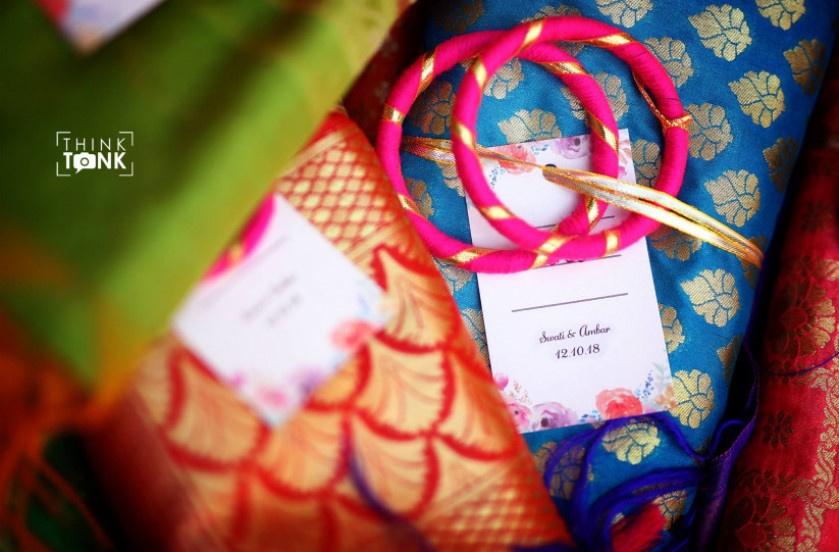 The first step of our how to prepare thread bangles guide is to collect all the necessary raw materials. What all do you think you need? Go to the nearby market/stationary store and buy plastic/glass bangles, colourful threads, a pair of scissors, some glue, stone lace, pearls, beads, Ghunghroo, and other embellishments that you wish to decorate the thread bangles with.
Step 2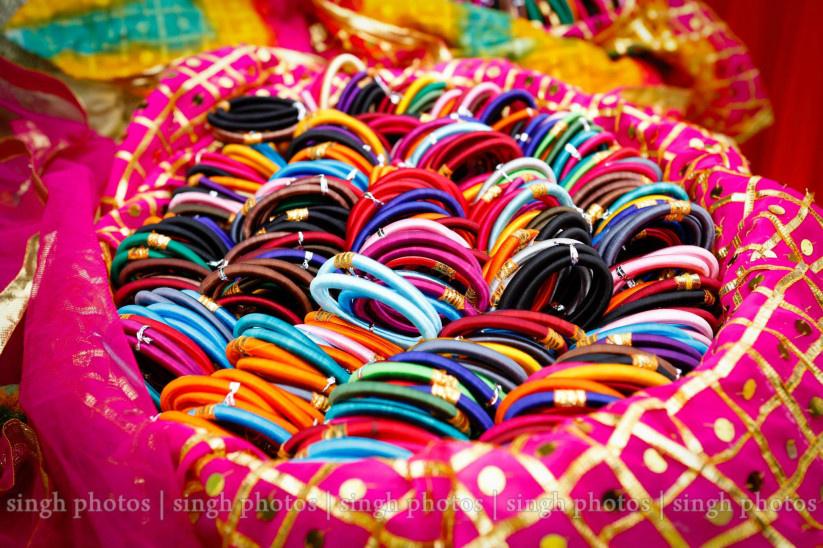 The next step requires you to glue the bangles properly so that the thread sticks to it. After which all you need to do is wind the thread around the bangles in a circular motion until the entire plastic bangle is covered. Use two or more contrasting or matching colours of thread and intertwine them if you want your bangles to be multicoloured. But remember that for your multi-coloured thread bangles to look well intertwined you must gently keep pulling the threads to make sure that there are no gaps in between and that they are tight.
This way the coloured patterns on the bangle will show beautifully. Our guide on how to prepare thread bangles has deliberately been kept simple, considering our brides have a wedding to plan for and need something that is simple and yet very personalised for her bridesmaids.
Step 3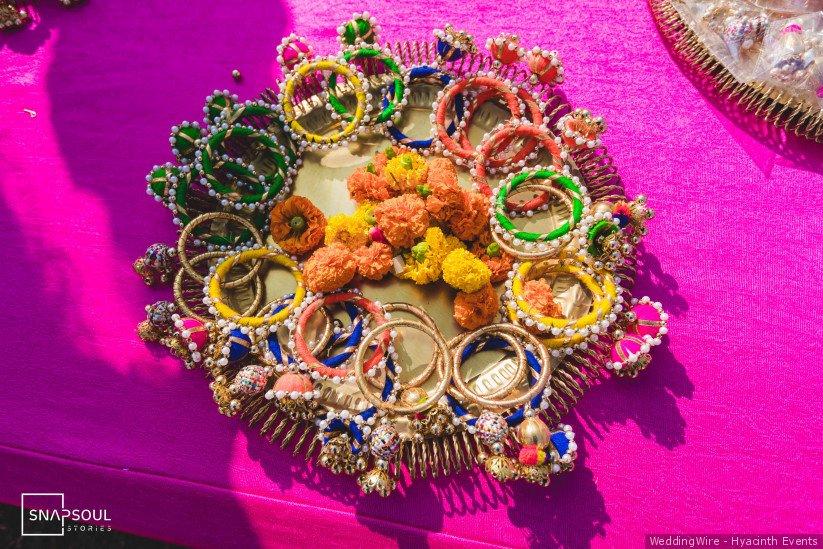 The third and last step of our guide on how to prepare thread bangles is the most fun part of it all. Now you are supposed to decorate the bangles. This step is all about your creativity and how fancy or subtle you want to make it. We love pearls, Ghunghroo, Kundan and stone laces on thread bangles. However, the design or pattern you choose must completely depend on what you and your bridesmaids' like. Make it fun, make it vibrant and make it something that they'd love to wear repeatedly.
We know what you're thinking! All of you who were earlier petrified about how to prepare thread bangles suddenly feel that it isn't that difficult at all. Well, we think so too. However, there are some additional dos and don'ts that we'd want you to follow to ensure that your creative piece of art has a great finish.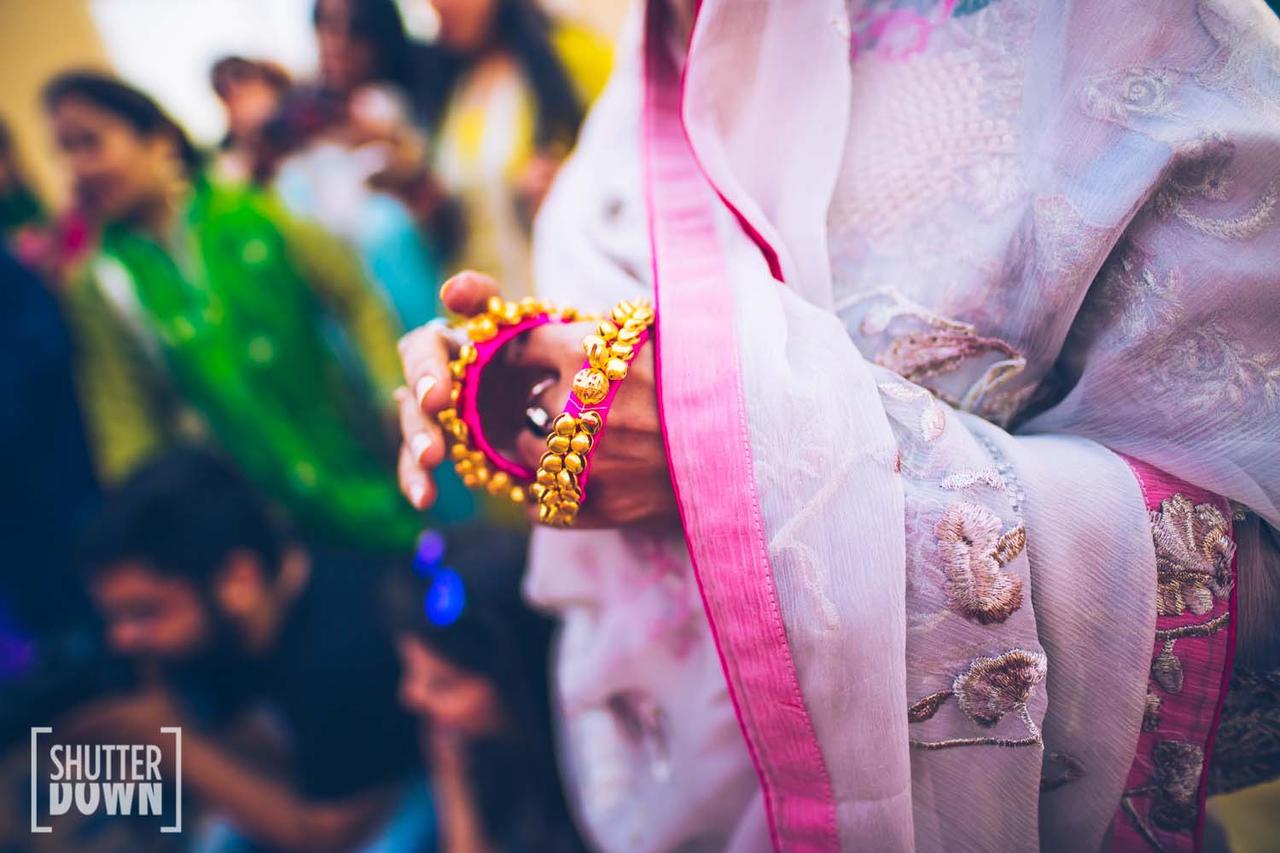 Dos
Finish off the bangle by adjusting the loose threads
Allow the bangle to dry well before you pack it for your bridesmaids
check if your decorative stones and gems have stuck well to the thread
If going for multiple thread patterns, make sure that the pattern is similar all around the bangle
Don'ts
Don't forget to cut the extra threads if any, once you're done
So, what do you think about our guide on how to prepare thread bangles? While we know to make them will give you huge contentment, we are also sure that receiving them will make your bridesmaids even happier. Remember that preparing this gift box is more about the gesture and your thought behind it and that's what will eventually matter to your friends also. It is not about how pretty, or well-done your thread bangles are. It is about how amidst all the big things, you took the time to care for your friends and make them something that they'll always remember.
Will you follow our step-by-step guide on how to prepare thread bangles? Or do you have a better one? Tell us in comments.