10 Home Decoration for Indian Wedding Ideas to Use on Your D-day
Looking for affordable ways to get your home wedding ready? We share with you some ideas on home decoration for Indian wedding to transform the interiors & exteriors of your house.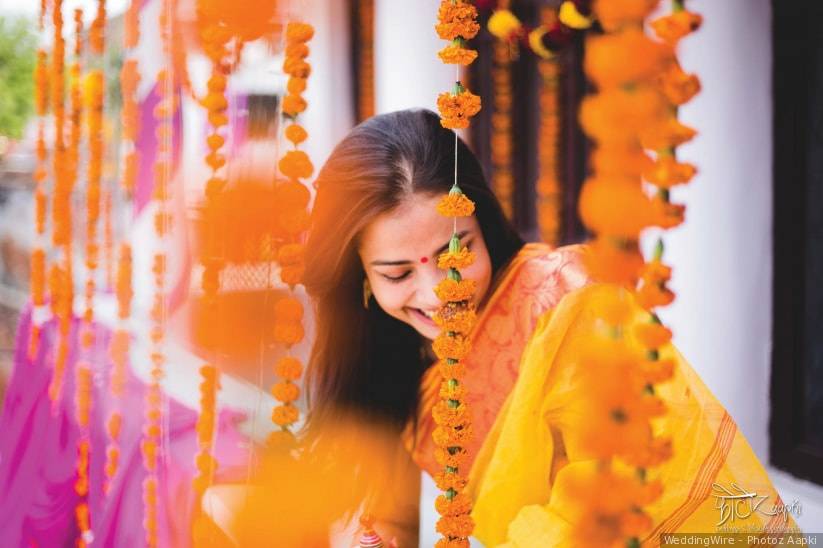 The big day is finally round the corner and you are still not sure how to get your home wedding ready? Well, as always we are here to help. And the best part is, you don't need to have deep pockets to execute these home decor ideas. All you will need is a few inexpensive items, some creativity, and a bunch of friends or family who are willing to help. Let's take a look at these ideas on home decoration for Indian wedding festivities.
DIY Home Decoration Ideas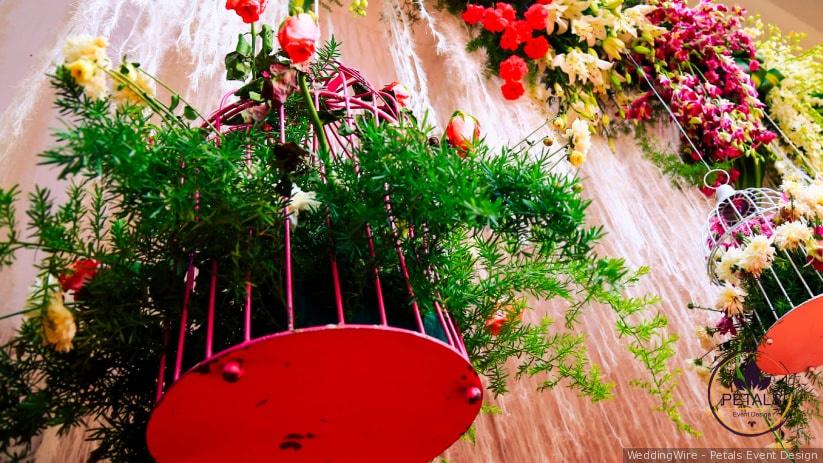 Let's proceed with showing you what all elements can be used. You would be amazed to find out the level of creativity that can be applied to seemingly useless pieces. Here are some of our ideas and inspirations that can work for you:
1. Accents and Accessories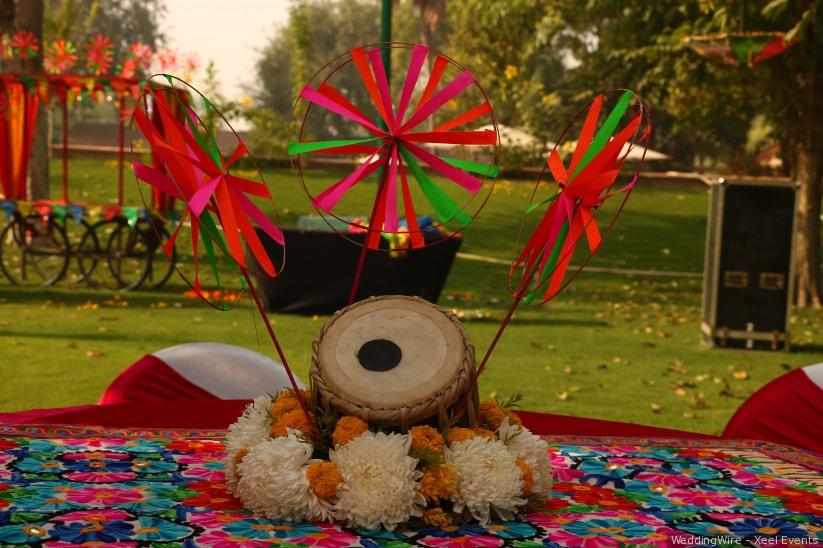 Highlight the space with accents and accessories to create an instant visual appeal. You could hang brightly coloured accents like pinwheels, pom poms, or buntings. These will help to add a real pop of colour to your home. If you want a softer look, opt for pastel shades instead. Light shades like lavender, aqua, powder blue and beige are common sightings at Indian weddings, whether be in the form of bridal lehenga or wedding theme. These fun accents are easily available in the market or online.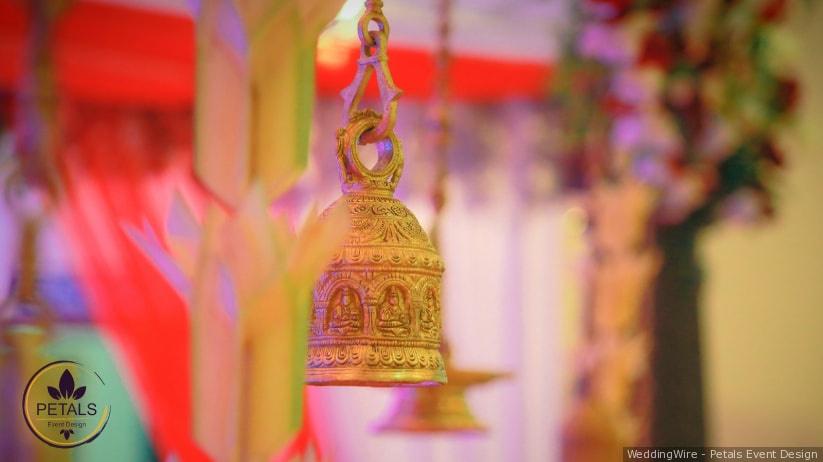 Alternatively, for a more traditional appeal, go for items like bridal Kalire and temple bells. They would make for a stunning Mandap ceiling decor. Also, if you have a traditional theme, you can decorate the place with these simple bells.
2. The Main Entry Door
Like your wedding entrance decoration, your home's entrance door requires a little attention too. Traditionally, the entrance door of the house should be decorated with a toran - a decorative door hanging made up of mango or Ashoka leaves or marigold flowers. It is a symbol of an auspicious event at the house. These are easy to make and, in fact, were made at home in earlier times.
3. Make A Rangoli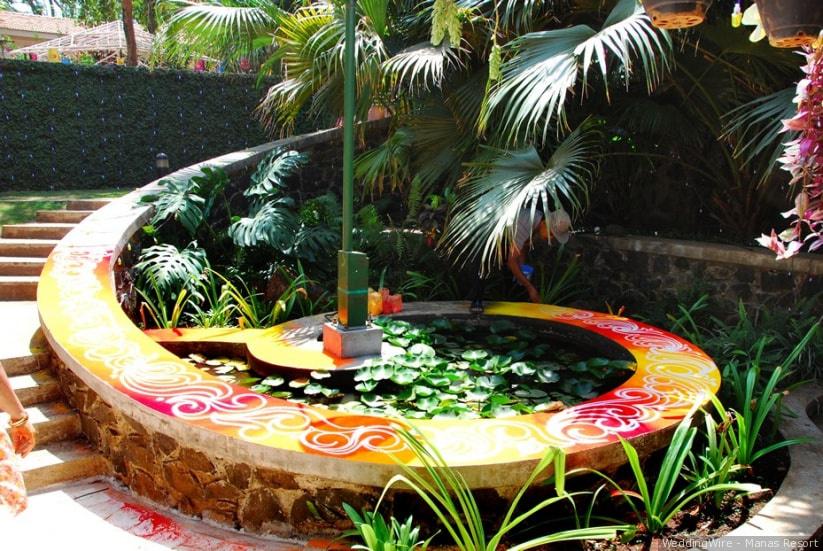 When it comes to home decoration for Indian wedding, you cannot underestimate the impact a well-made rangoli can create. For a dramatic look at the entrance, make a colourful rangoli using sand and coloured rice. You can also create appealing images on the floor using chalk and fill them with petals of various flowers. To add more visual appeal place an earthen Diya in the centre of the rangoli and surround it with tea light candles.
4. Plate it up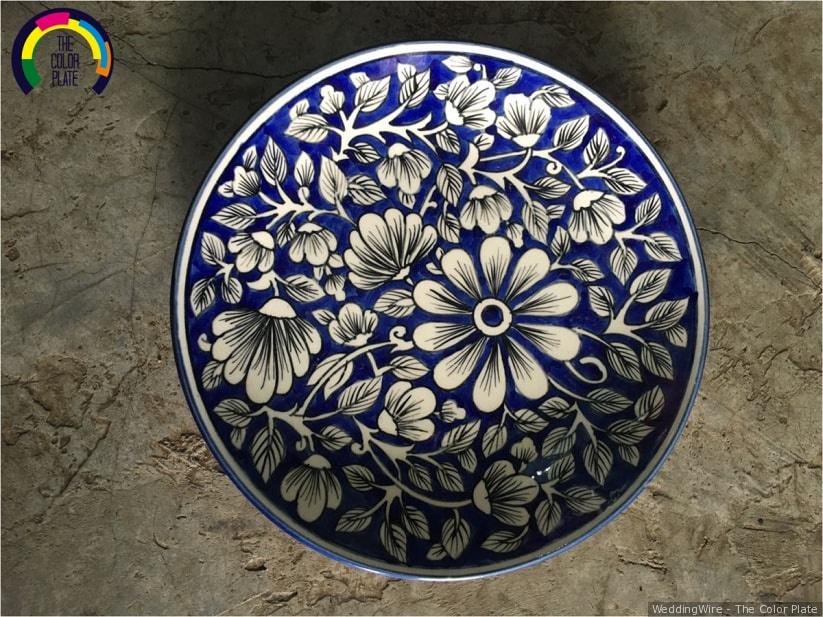 Decorate the walls with ceramic plates. Have a couple of unused ceramic plates at home? Bring them out and stick them on the walls. Just make sure to stick them nicely using adhesive plate hangers or they will come crashing on your guests' heads.
5. DIY table centrepieces

Table centrepieces have the power to add a unique touch to your home decor. To keep the project budget-friendly, opt for options like a candle or a floral centrepiece. An aroma pillar candle in various sizes is the simplest way to create a stunning centrepiece. A bowl filled with water and some floating candles is another great option. And of course, a ceramic or a large mason jar filled with fresh flowers can never be undervalued. And how about sticking some of your childhood favourite pinwheels into a pot and decorate that pot by covering it with ropes and colourful ribbons? That would also make for a quirky centrepiece on your Mehndi ceremony.
6. Wishing Tree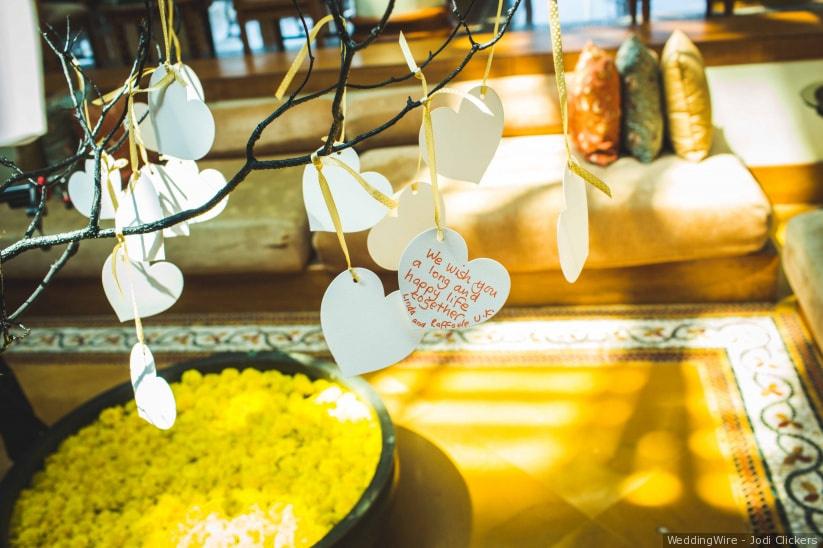 Often the bride-to-be and members of her family end up thumbing through pages of old albums or going through memories during these days. Let this spirit of nostalgia and goodwill reflect at home, with a simple deck-up of these images and empty notes in a corner. Let your relatives, guests and loved ones leave notes on this 'Wishing Tree', which can be put in a scrapbook for later.
7. Wedding signs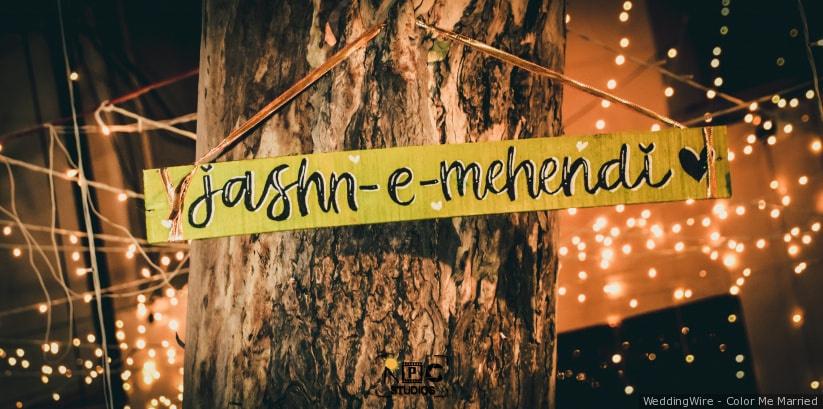 Who says that Indian wedding signs are limited to signage on the road giving directions to the location? Trust us, there is so much more you can do with the signs when it's about home decoration for Indian wedding. A decorative bride-to-be signboard pointing to the bride's room is a cute way to up your home décor for the big day. Alternatively, if you have an open bar set up anywhere in the house, you can place a signboard saying, grab a drink or friends don't let friends go thirsty.
How to make wedding signs yourself?
The simplest way to create a wedding sign is to get a chalkboard and scribble the content on it. Simple isn't it?
Alternatively, take a print out of the wedding sign in a nice font and get it framed.
Another gorgeous way to create a sign for an Indian wedding is to take a beautiful mirror and write on top of it using a marker. This option is a little expensive as the mirror would be a hassle to transport and keep as a permanent addition to your home.
Décor Ideas Where You Need a Decorator to Pitch In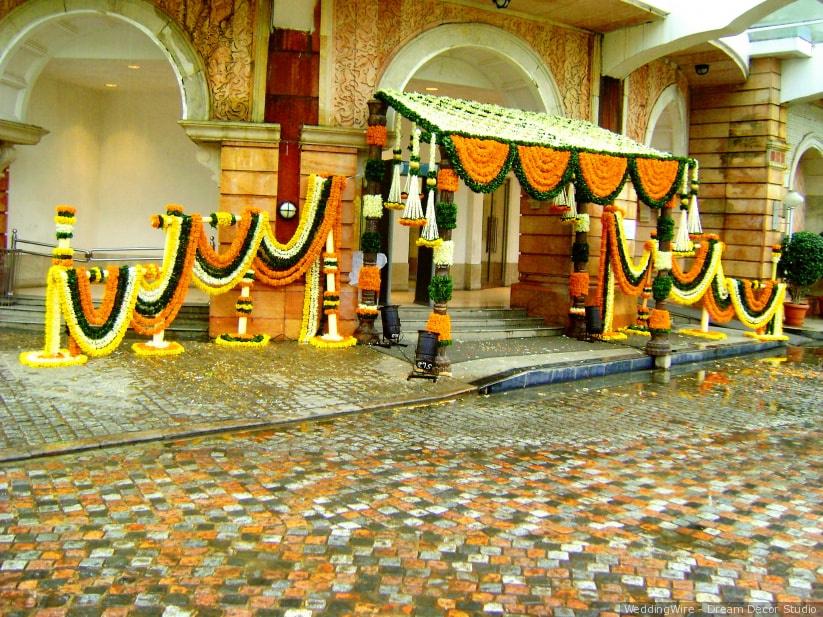 While most of the home decoration for Indian wedding can be executed at home with a group of creative friends and relatives, some ideas require the experience of professionals. So here are the ideas where you will need some 'expertise'.
1. Create an eye-catching entrance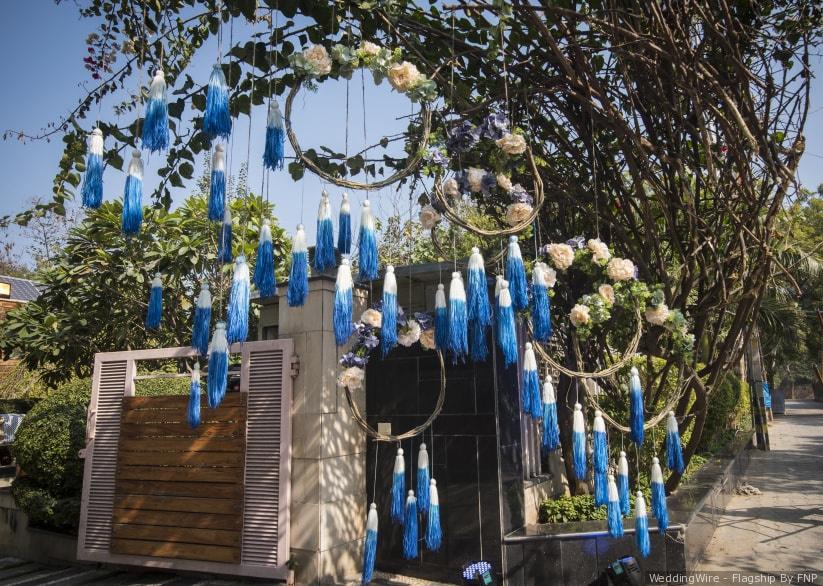 Your guests are going to come in and out through this entrance, so it's important that the gates and the entryway should keep up with the day. Involve the decorator to curtain the entrance with strings of flowers like jasmine and white lilies. Marigold in different colours can be used to drape the gates and the balcony railings. Also, simple dreamcatchers with tassels are also one of the simpler home decoration ideas for Indian wedding.
2. The role of lighting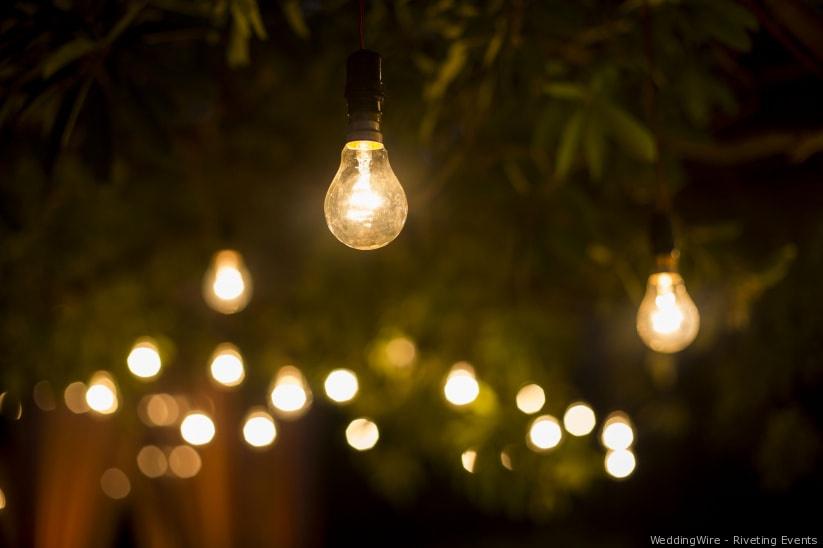 Home decoration for Indian wedding is incomplete without a generous amount of light. From string lights to a series of bulbs, the real ambience is created with the lightings. If you are lucky enough to have trees in your front or backyard, ask the decorator to dress them up with different lightings such as fairy lights, hanging votives, lanterns, and strings. You can also fill up beer bottles or mason jar with lights as home decoration for Indian wedding and hang them around for a whimsical effect.
3. Colourful drapes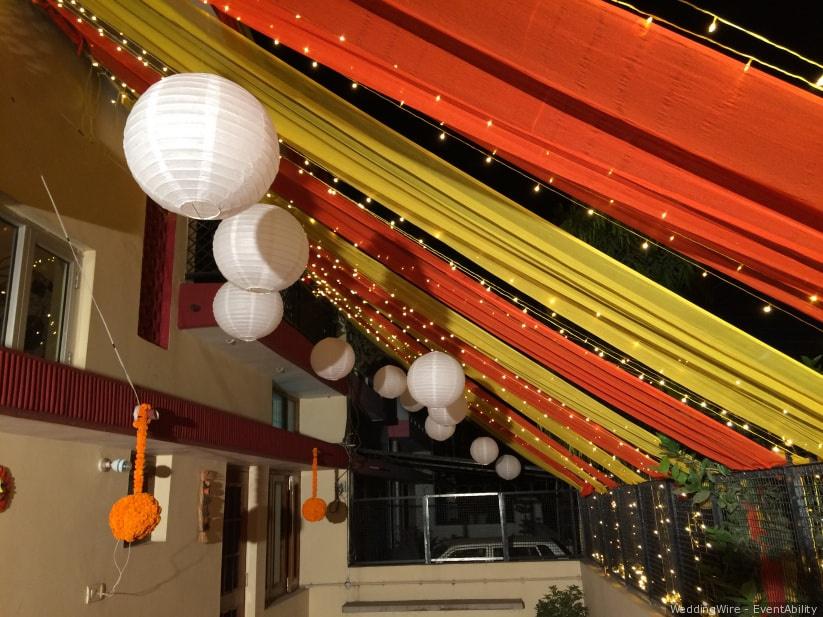 Fabric drapes have become a conventional idea for home decoration in Indian wedding festivities. They can span over the roof to the gate. Alternately, if you have single or double stairs in your house, you may adorn the railings of the stairs with rich drapes in elegant colours. Check with the decorator to find out which kind of drapes will look good with your home interiors.
We hope that these ideas help you in creating a gorgeous and memorable setting. Do take the time consumed to create these DIY home decoration for Indian wedding into consideration and you will need to keep them ready way before the event occurs. Since you will be busy with a lot of other stuff as well. We would suggest you create a timeline according to your wedding to-do list and follow it to the T while leaving some spare time to deal with any mishaps that occur before any ceremony.
Go ahead! Implement them with some of our wedding decoration vendors in town.