9 Stunning Heavy Earrings That Every Bride Needs to Pick Up!
Looking for some heavy earrings to wear to on your wedding day? Following are some designs that you can check out to get inspired before the big day!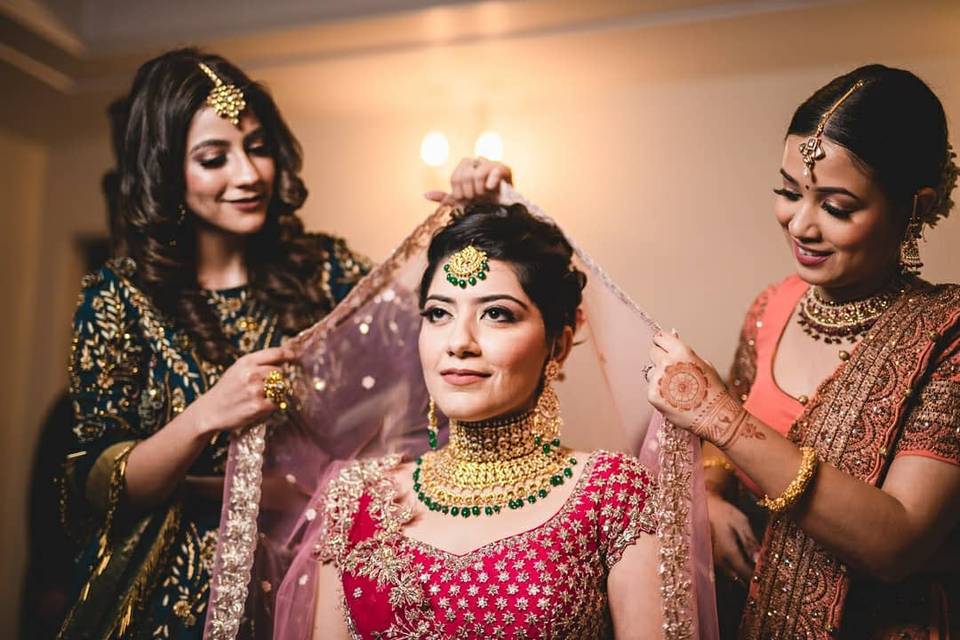 For your much-awaited wedding day, you would want to focus on even the smallest of details and make sure that you look spectacular from head to toe. After all, it's not every day that you get to be a bride and live your childhood fairy tale.
So, capitalise on this opportunity and wear the most beautiful outfits with the finest of accessories. In this article, we have put our focus on the earrings that you can wear on your D-Day. The following are some of the most beautiful heavy earrings that you must check out!
This Diamond Drop Earrings With Pearls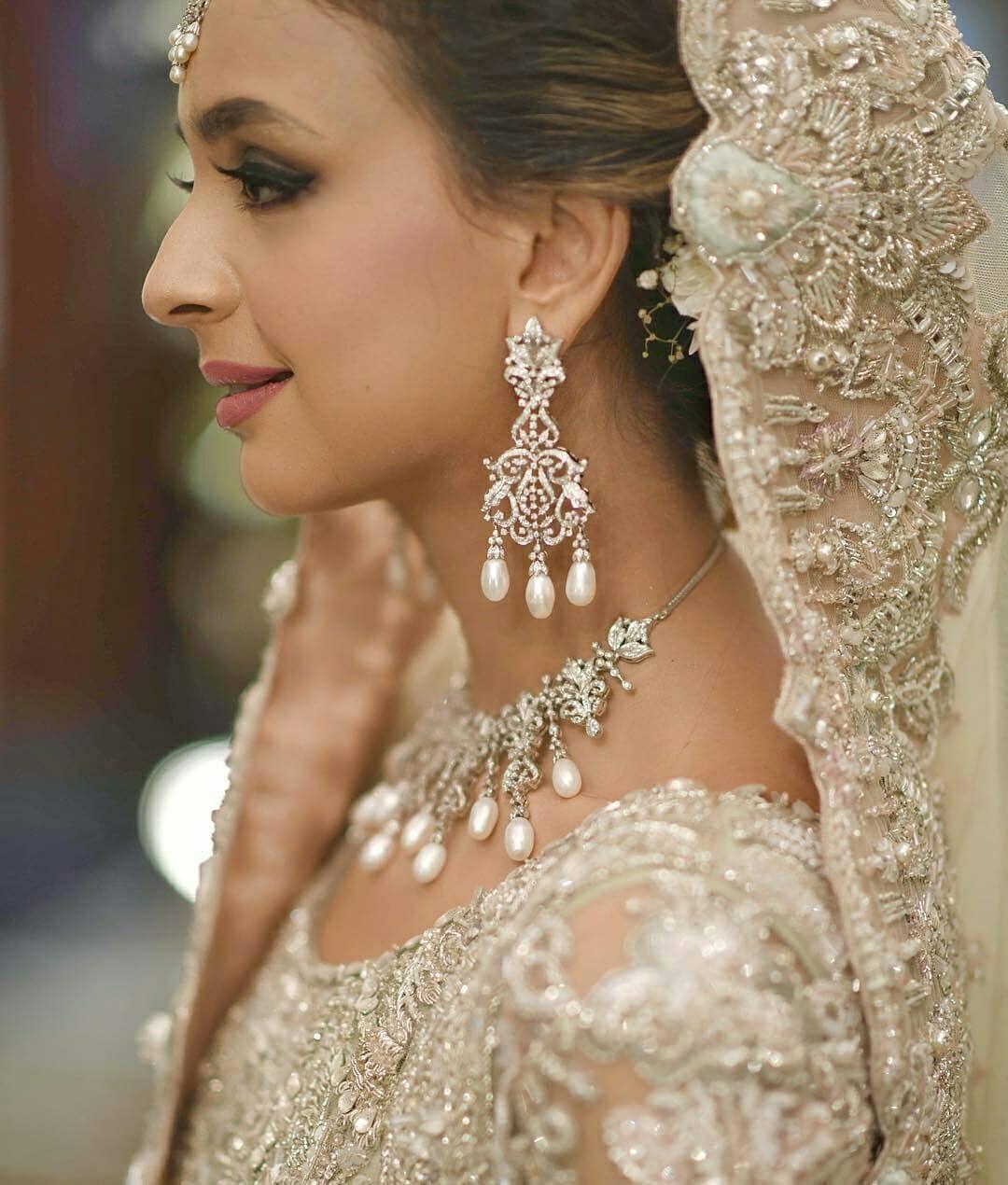 Image Courtesy: AJ Studio Official
Starting off this list of heavy earrings, we have these beautiful diamond drop earrings with some white pearls. For the bride who thinks of diamonds as their best friends, such a design would be perfect. Also, such earrings would pair well with the western outfits as well that you can wear on functions like the Cocktail Party or the Reception.
These Heavy Kundan Earrings With a Splash of Colour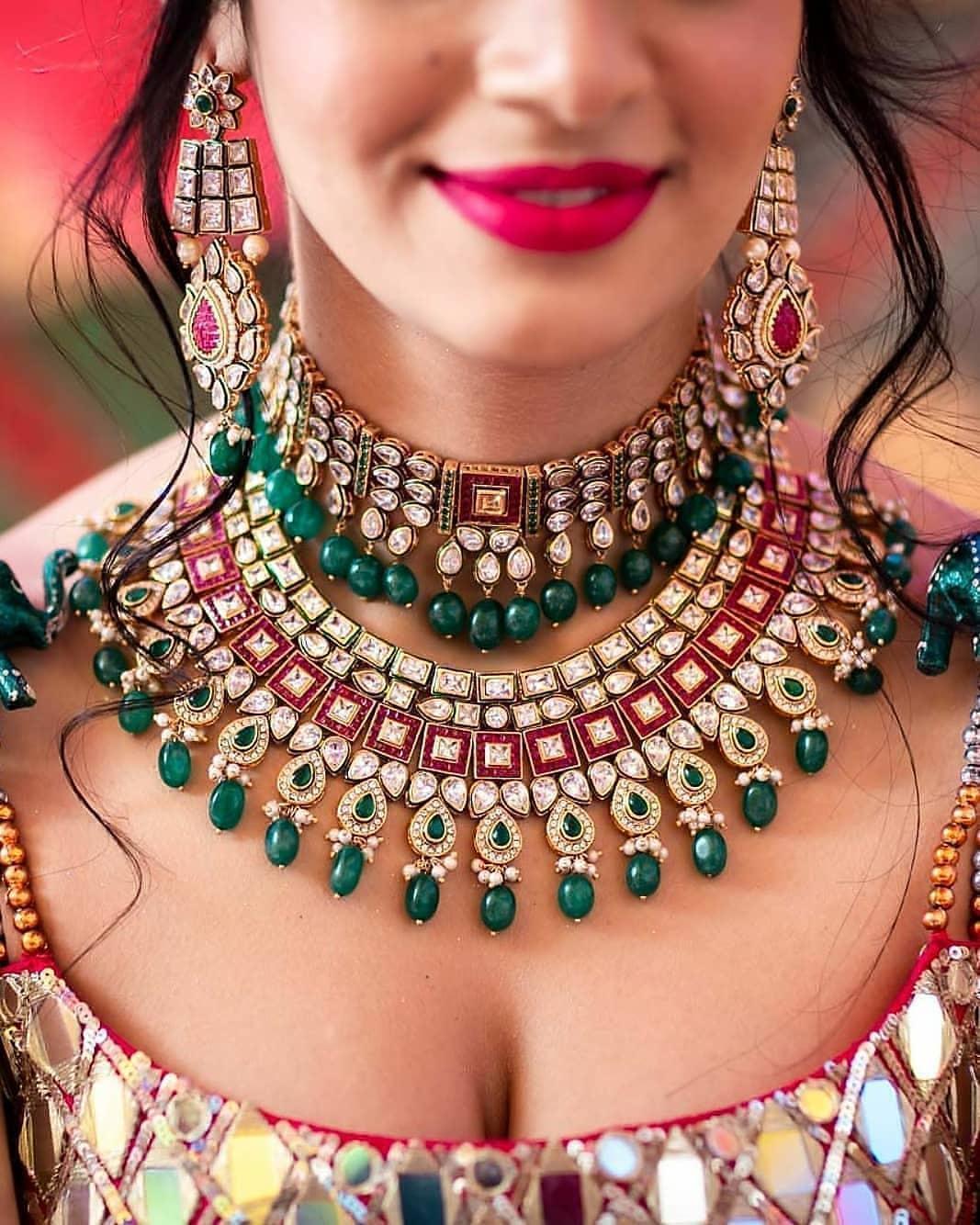 Image Courtesy: Ankit Singh
For the next picture on this list of heavy earrings designs, we feature these stunning Kundan earrings with a splash of colours from the various precious stones that are embedded onto these earrings and bring some spark to the overall look of the bride. Kundan is a favourite amongst Indian brides especially in the northern parts of the country and is a big hit in wedding jewellery.
These Gorgeous Chandbali Earrings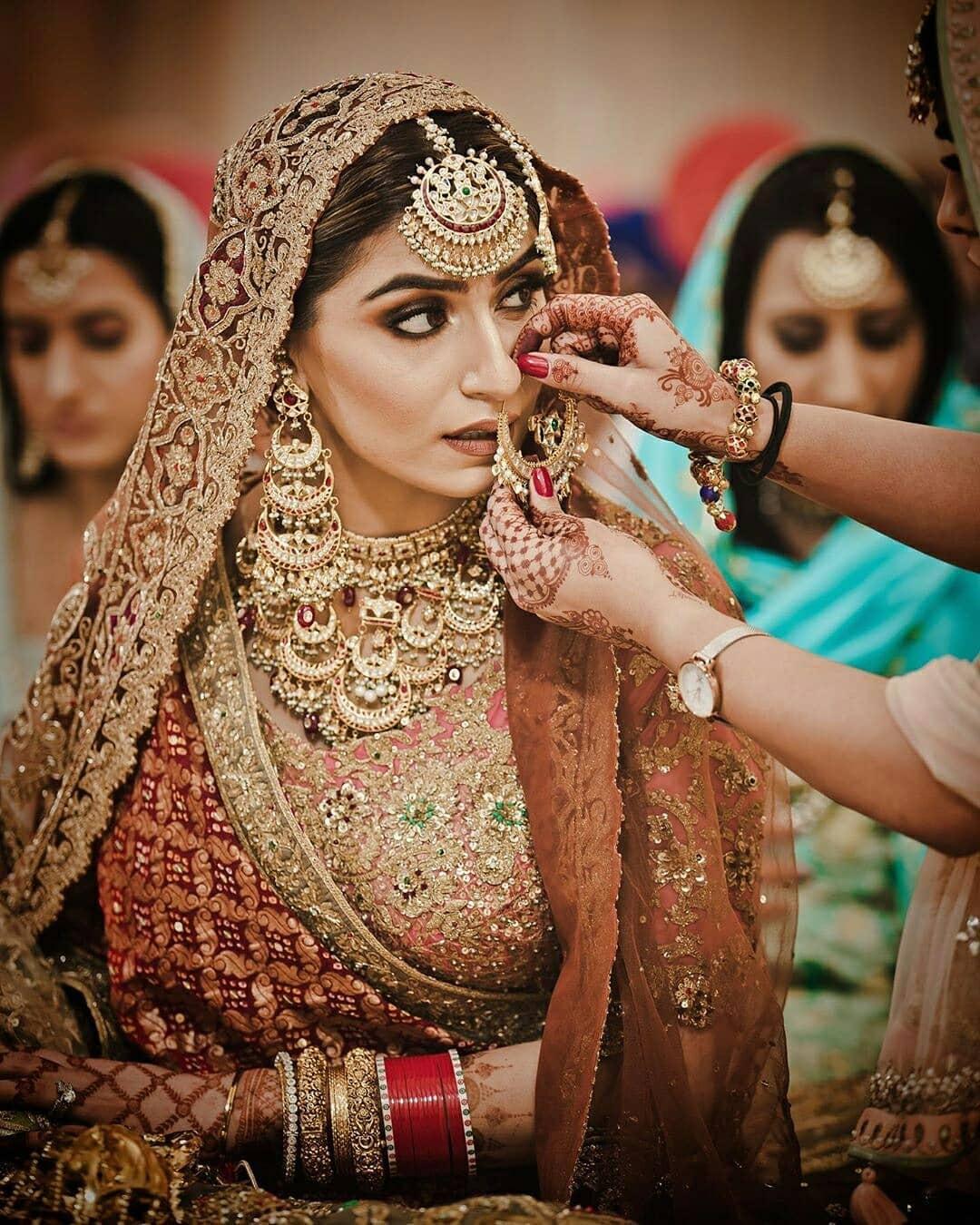 If you want to incorporate some heritage into your wedding look, you can take inspiration from the above picture and wear such beautiful Chandbali earrings that are inspired from the Mughal times and add to the element of beauty of these earrings.
These Heavy Polki Earrings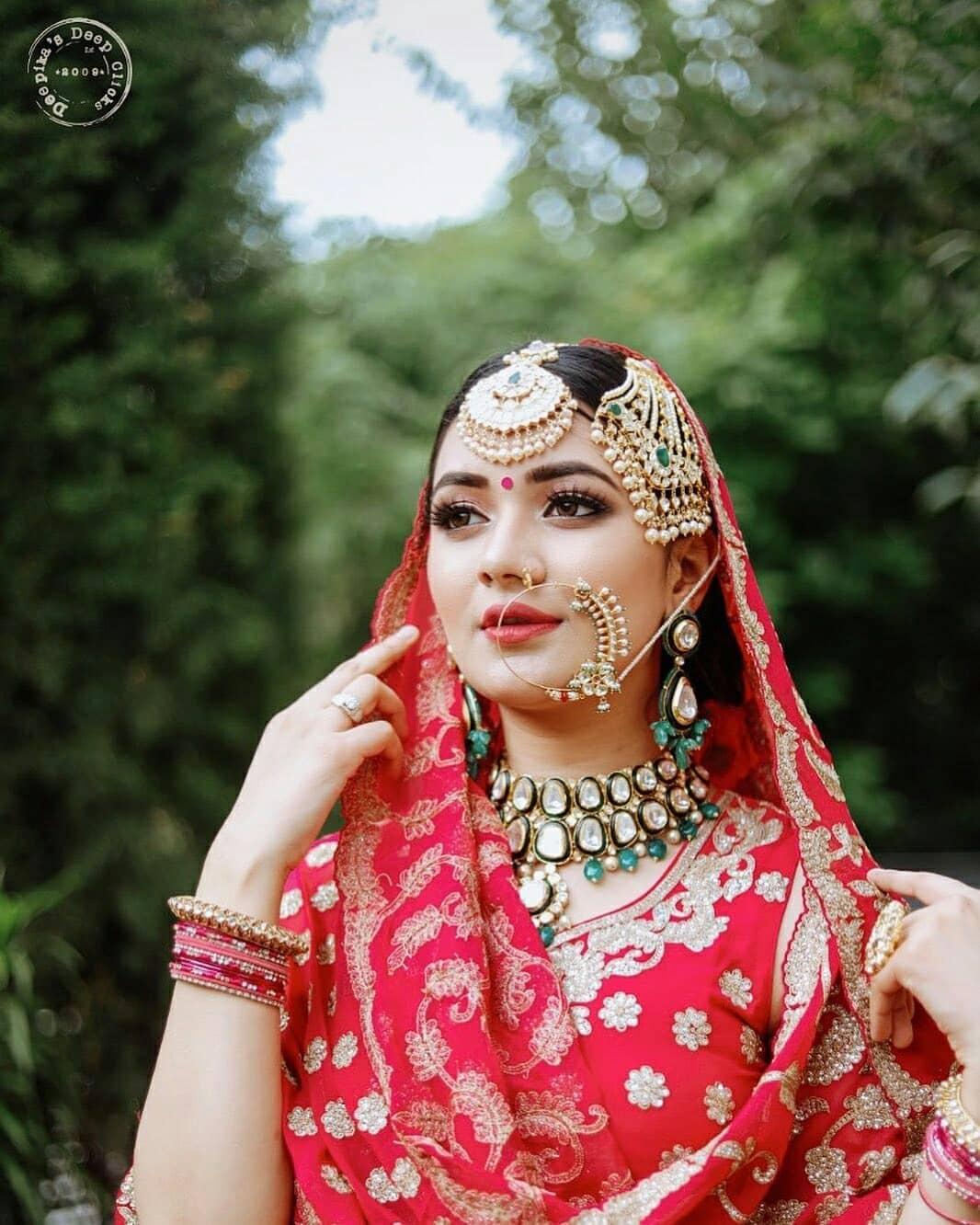 Next on this list of heavy earrings designs, we feature these heavy Polki earrings. If you want your jewellery pieces to truly shine with the sparkle of diamonds, you can take inspiration from this picture and wear such jewellery. You will surely attract a lot of praises from the guests at your wedding.
These Fine Stonework Earrings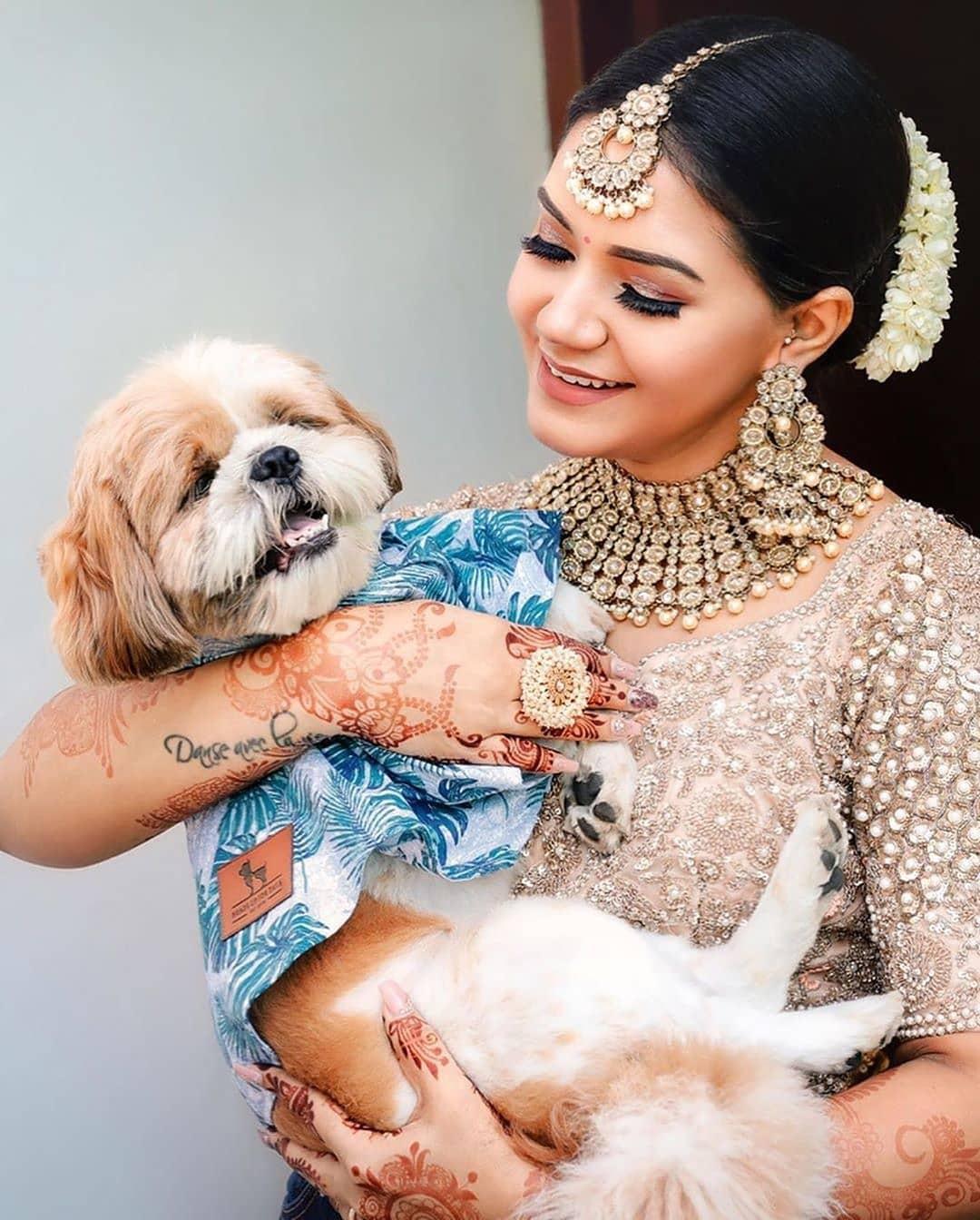 Next on this list of heavy earrings designs, we feature these intricate stonework earrings that look super spectacular and make for a fine choice for you to go for. The bold design would make you look extravagant and royal even with the simplest of outfits that you can think of.
These Stunning Stonework Earrings With Pearls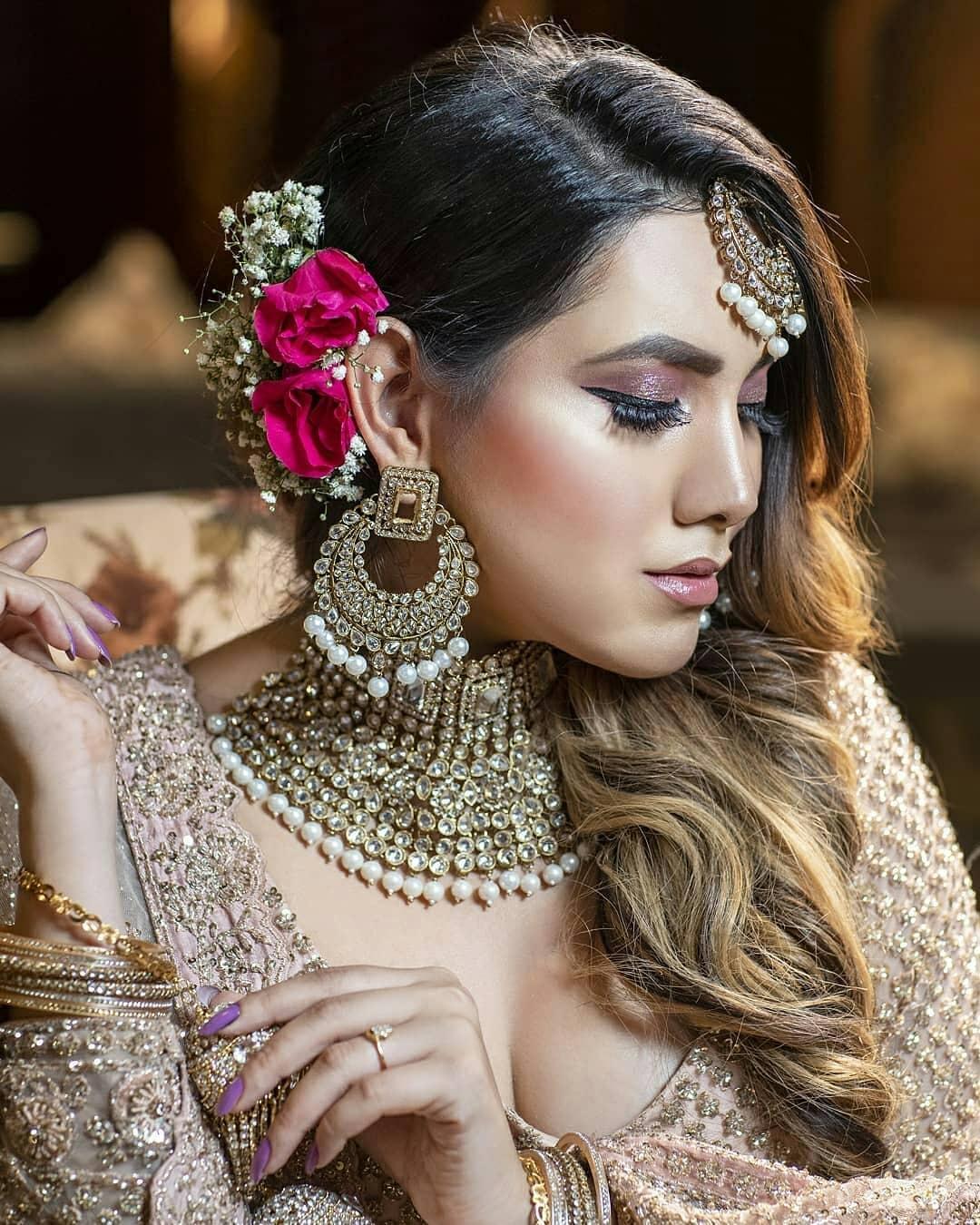 For the next entry on this list of heavy earrings, we have another gorgeous pair of Jhumkas that would look ideal on the bride on her big day. Similarly, you can match your earrings with the heavy necklace and make a big fashion statement when all eyes would be on you.
These Rose Gold Earrings With Jade Stones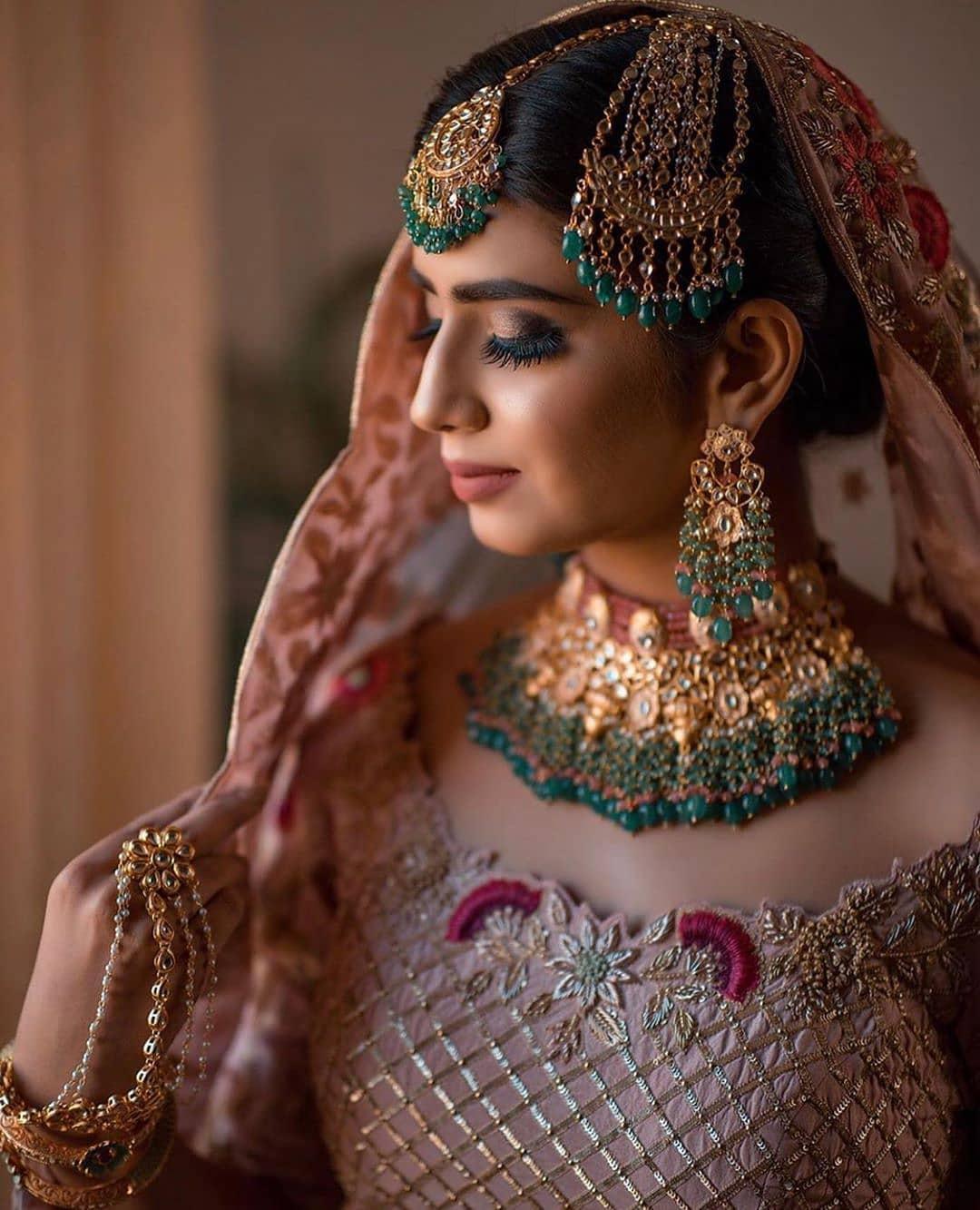 Image Courtesy: Gogi Studio
Here, we have these gorgeous and heavy earrings set that will stand out from the rest of your outfit. If you can't get enough of pink with your outfits and want to carry the theme into your jewellery as well, you can go for such a pair of earrings and take your wedding look to the next level.
These Circular Stonework Earrings With Colourful Precious Stones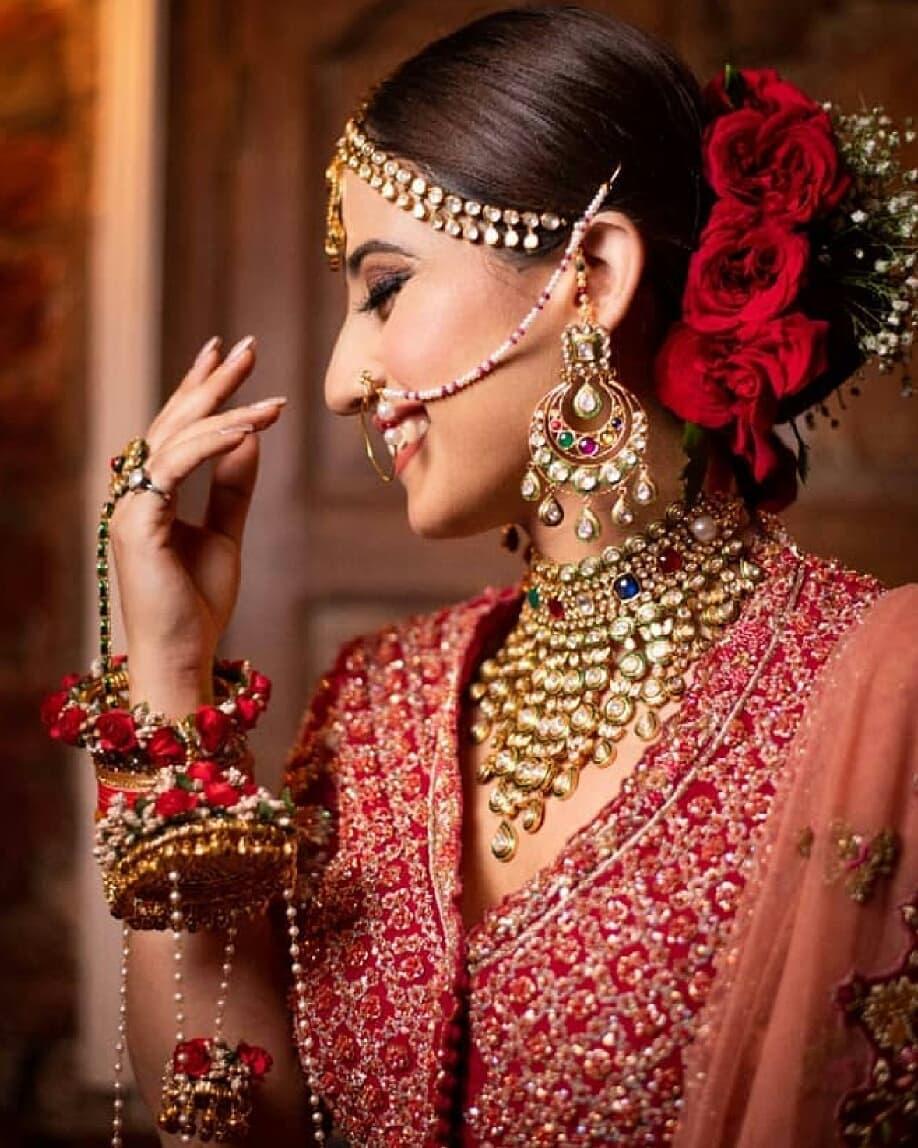 These unique stonework earrings can be the right source of inspiration for you if you want to don jewellery that looks bright and colourful while still having the right amount of bling that you would want in your wedding jewellery. Such heavy earrings make for a great option for you if you want to wear something different than the usual gold and diamond jewellery.
These Traditional Yellow Gold Earrings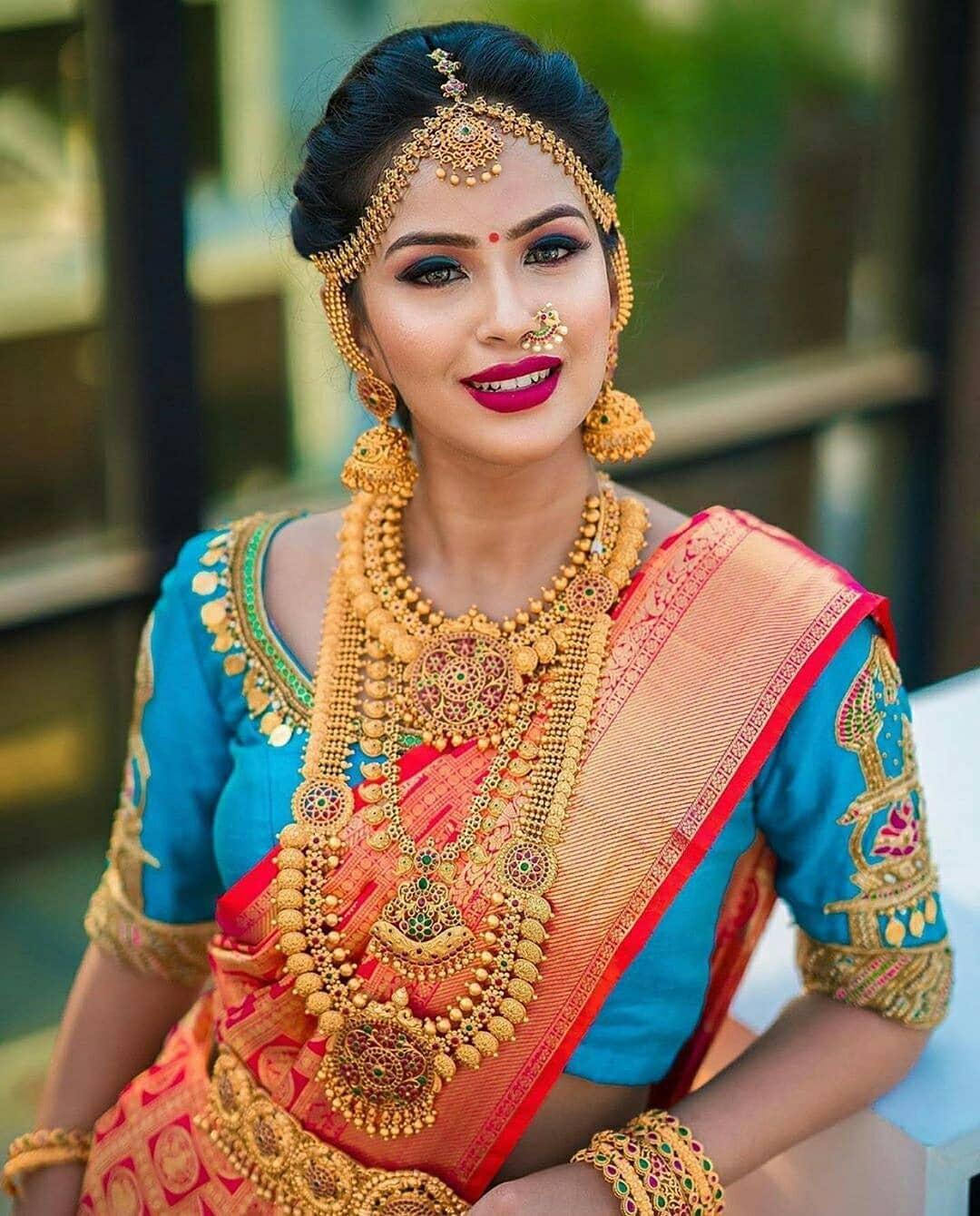 Image Courtesy: Rahul Ravindran
Traditionally, many south Indian brides love to cover themselves in bright yellow gold jewellery that shines so bright that you can see it from a long distance. If you want to stick to your ethnic routes and carry the gold theme into your earrings and go for such earrings.
These Round Gold Earrings With Contrasting Emerald Stones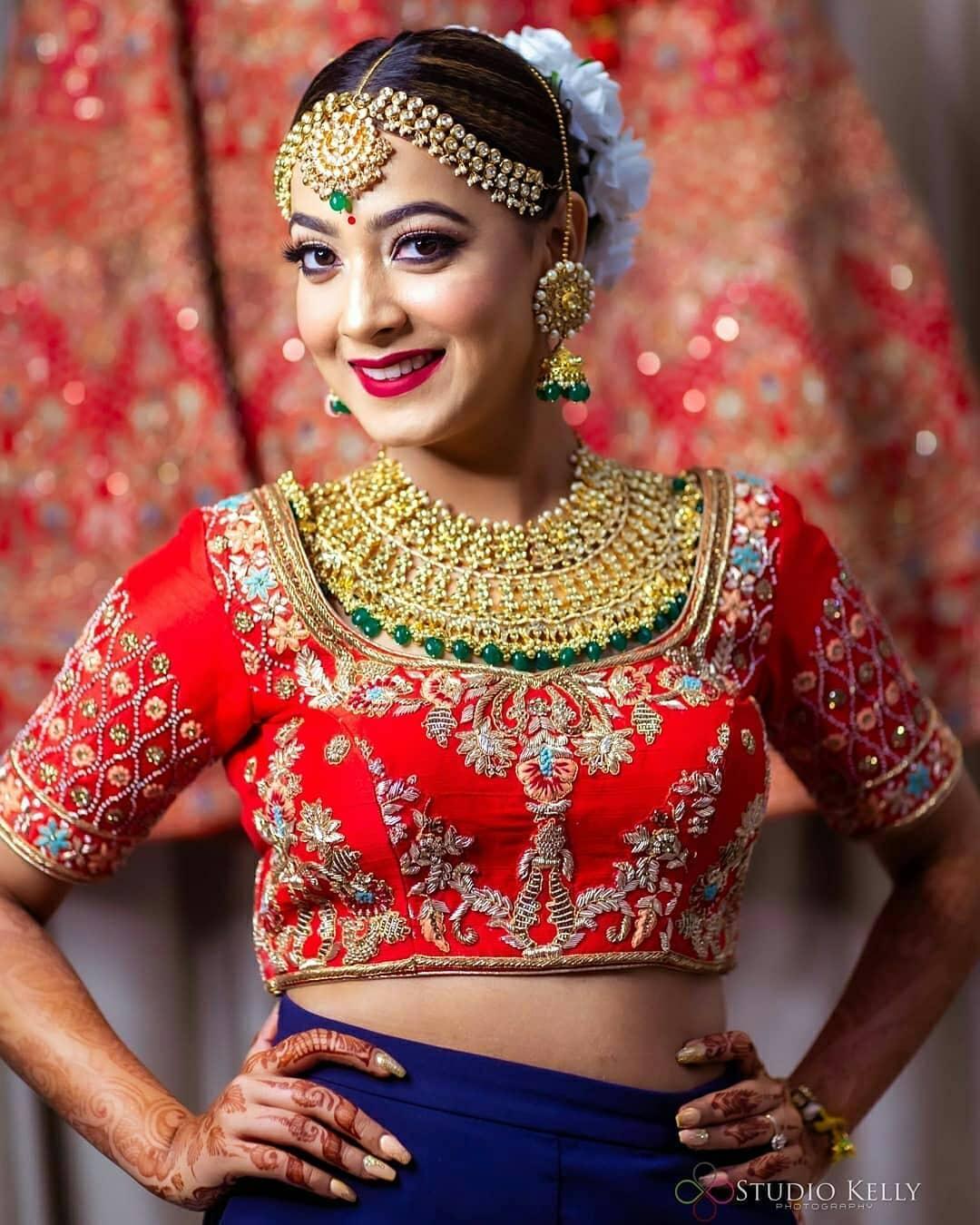 Concluding this list of heavy earrings designs, we feature these stunning gold earrings with these Emerald stones that provide a fine contrast against the bright gold. Similarly, you can choose to include precious stones in contrasting colours to add some colour or make the jewellery compliment the outfit that you are going to wear.
We hope that this list of heavy earrings helps you get inspired with plenty of unique ideas for your jewellery and helps you look the best version of yourself on the big wedding day. Make sure you share your thoughts on these designs in the comments section below!
Find the perfect accessories for your look. Check out these bridal jewellery stores near you!