The Wedding Necklace Trend Through Sabyasachi's Eyes!
Sabyasachi is not just a brand that's well-known couture, but jewellery as well. You can don some of the most imperial and royal wedding necklace designs by Sabyasachi Jewelry for your wedding. Let's have a look at these exotic neck pieces!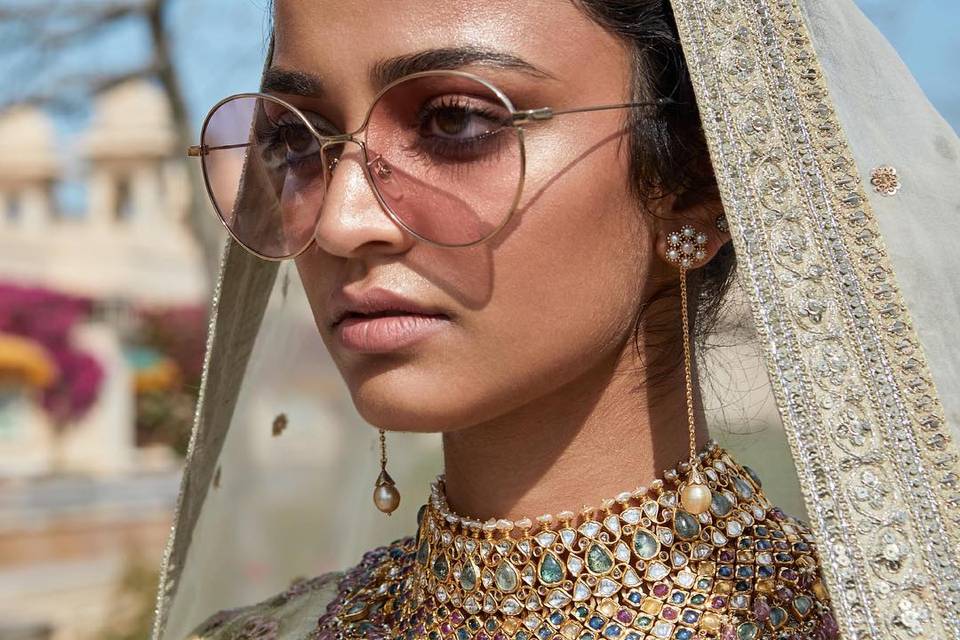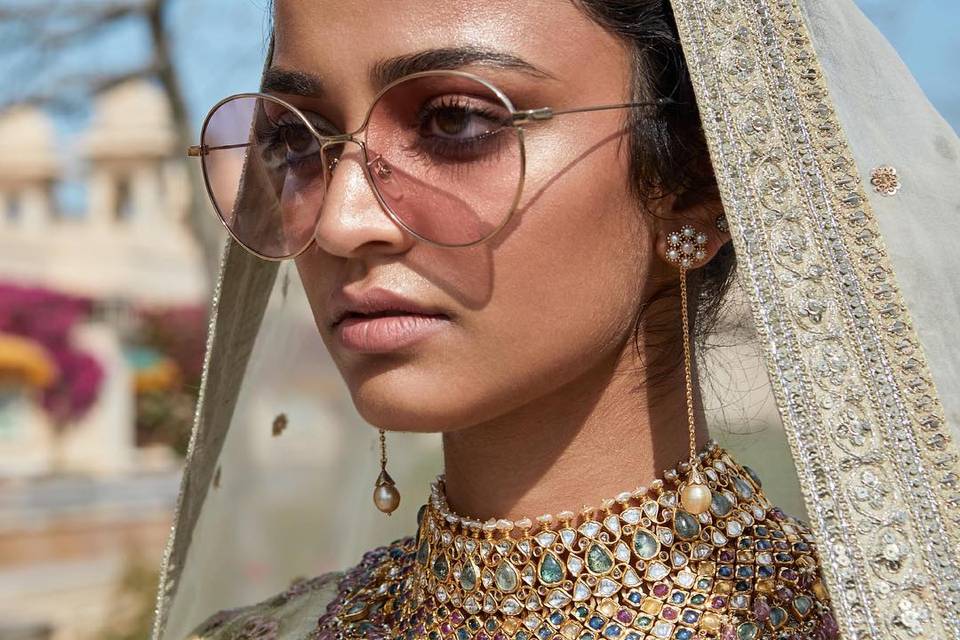 Image Courtesy: Sabyasachi
There's not a single bride who hasn't heard of Sabyasachi and his impressive couture designs, especially his bridal lehengas that have dressed up many Indian actresses for their weddings, making them look exotic and mesmerising. However, Sabyasachi Mukherjee isn't just all about the clothes; he has a jewellery line known as Sabyasachi Jewelry too.
Embellished with pearls, rhinestones, gems, uncut diamonds and more, his jewellery pieces include top-notch accessories that a bride would love to don on her wedding day. Any wedding necklace by Sabyasachi seems perfect thanks to its superior polishing and finish.
Since you're hunting for a great wedding necklace, let's have a look at some of Sabyasachi's best creations.
1. Hyderabad Neckpiece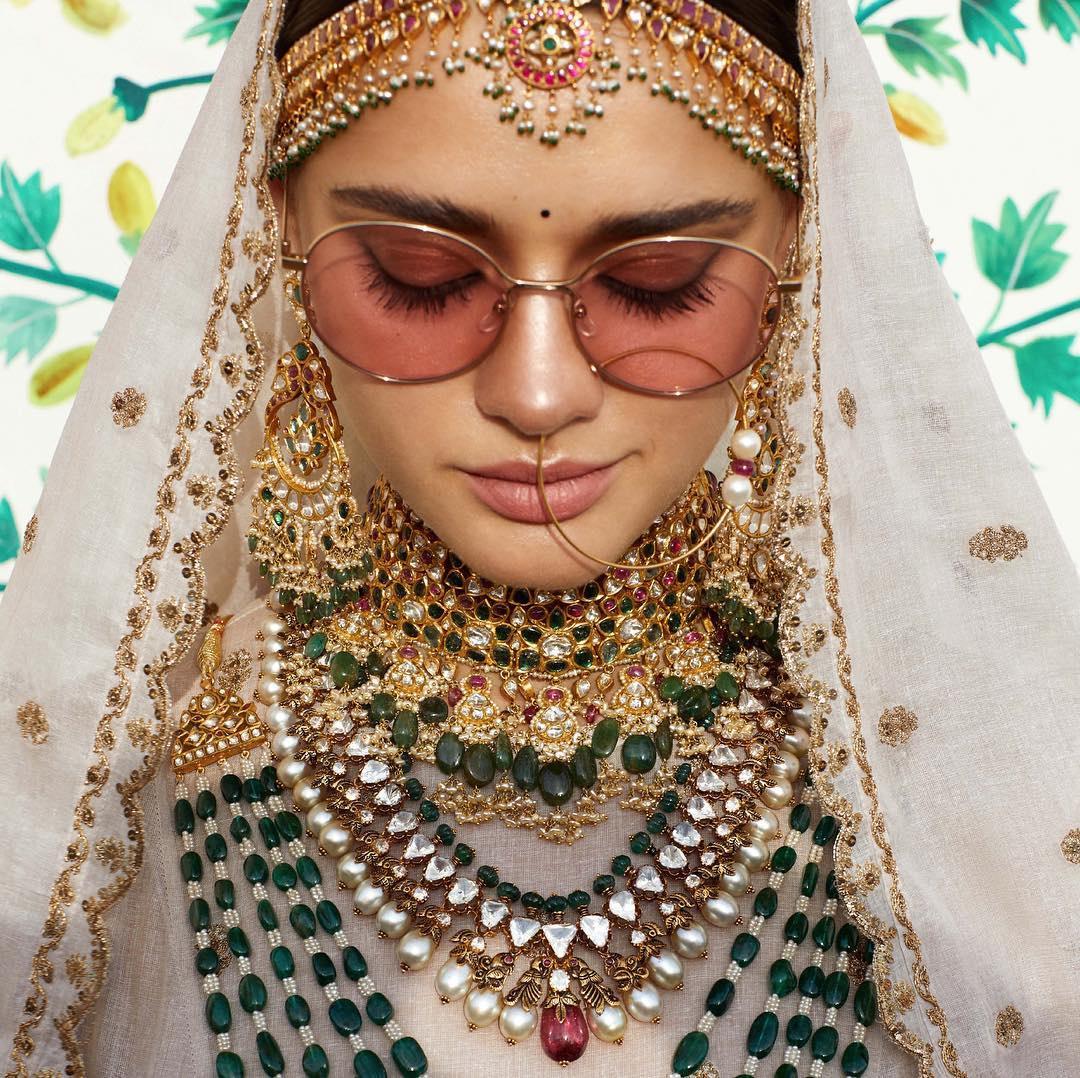 Image Courtesy: Sabyasachi
Sabyasachi's Hyderabadi styled neckpiece is a wedding necklace that emulates the kinds of jewels that were first created under the rule of Nizams. Taking inspiration from their traditional designs, Sabyasachi went a few steps ahead while embellishing them with uncut diamonds, green emeralds and Hyderabad pearls and has made sure that it's gold base appears distinctly on this Hyderabad choker.
A perfect wedding necklace for all Hyderabadi brides, it's aesthetics and overall finish is might just be better than those of the Nizam's!
2. Contemporary Necklace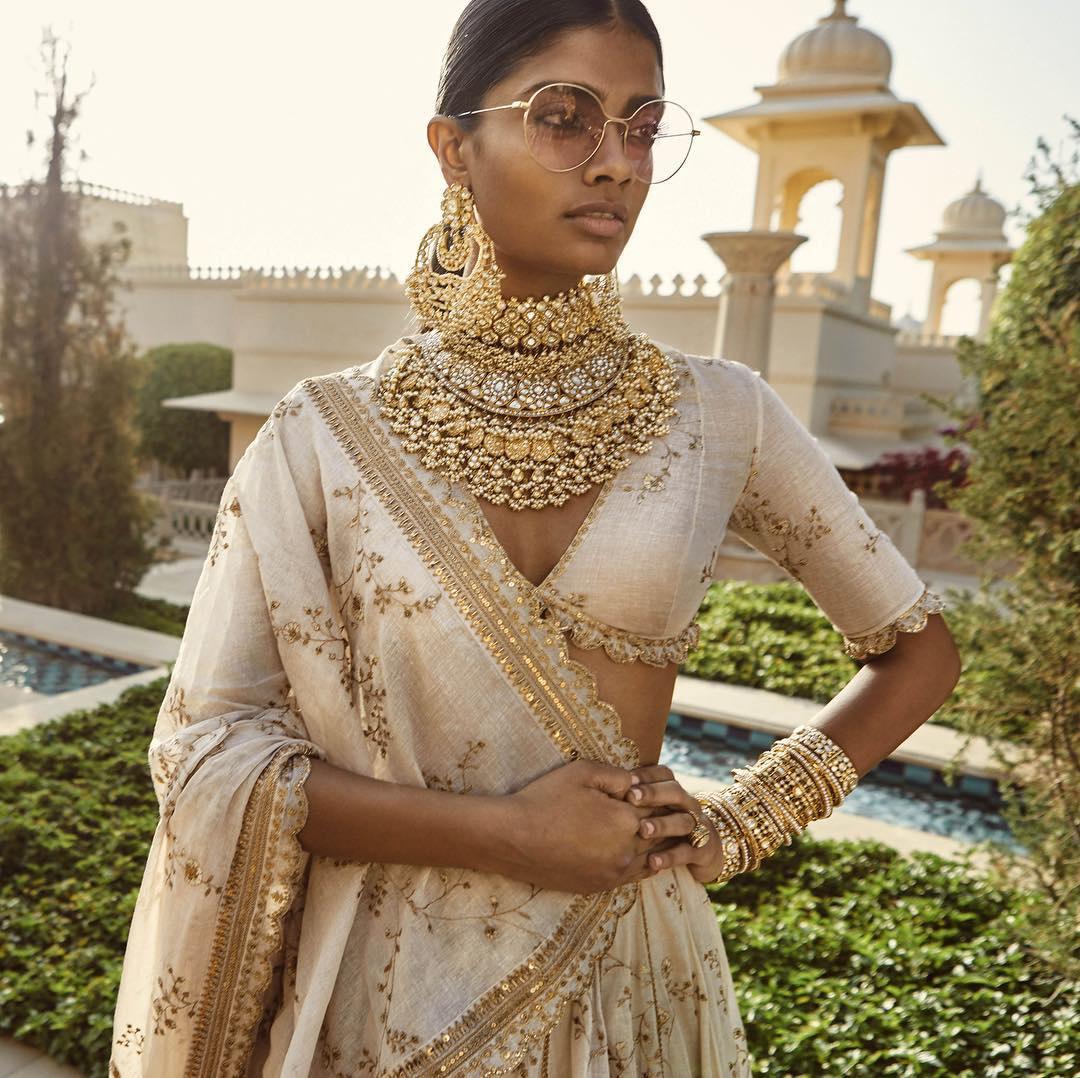 Image Courtesy: Sabyasachi
A contemporary wedding necklace designed with traditional methods, this piece is made for the modern Indian bride who likes to try out new things. Along with being bedecked with numerous uncut diamonds, this particular wedding necklace has a beautiful design with perfectly moulded gold.
Designs like this are rarely seen in the jewellery industry. The bangles and earring paired with the choker look perfect with this bridal attire. The gold and Kundan glow together to create a stunning view.
3. Gem Jewellery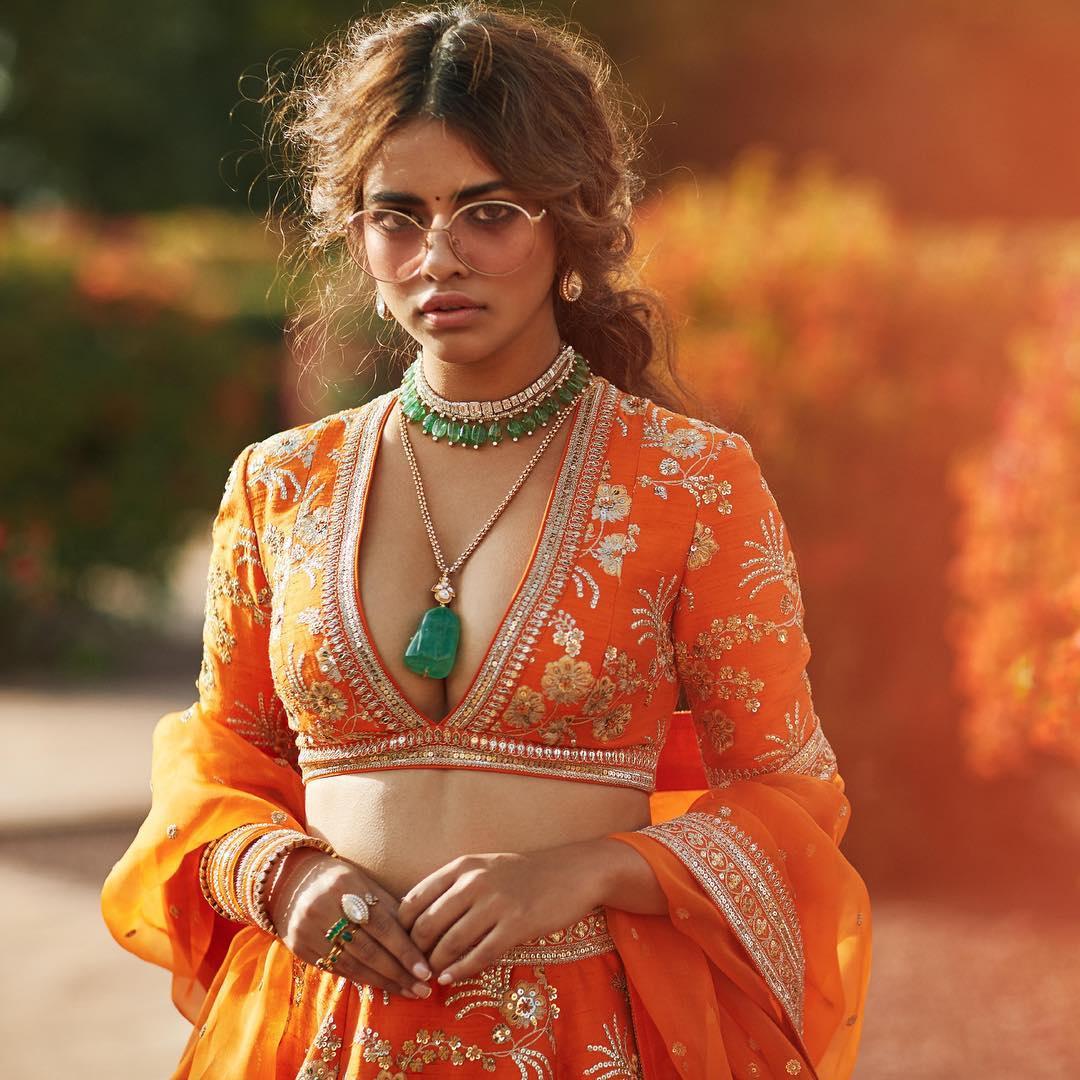 Image Courtesy: Sabyasachi
You can call this wedding necklace a modernised version of temple jewellery. While the temple jewellery, which was first made representing Gods and Goddesses, is made out of chunks of gold, you can't say the same about this. Based on a gold foil, the choker necklace has been made out of similar shaped uncut diamonds along with green emeralds studded all over it.
The heavy gold chain has been paired with a huge pendant made out of green emerald and these two necklaces come together to do a great job. They will not only look good on a green lehenga but will also look great when paired with any ensemble with gold embroidery.
4. Diamond Necklace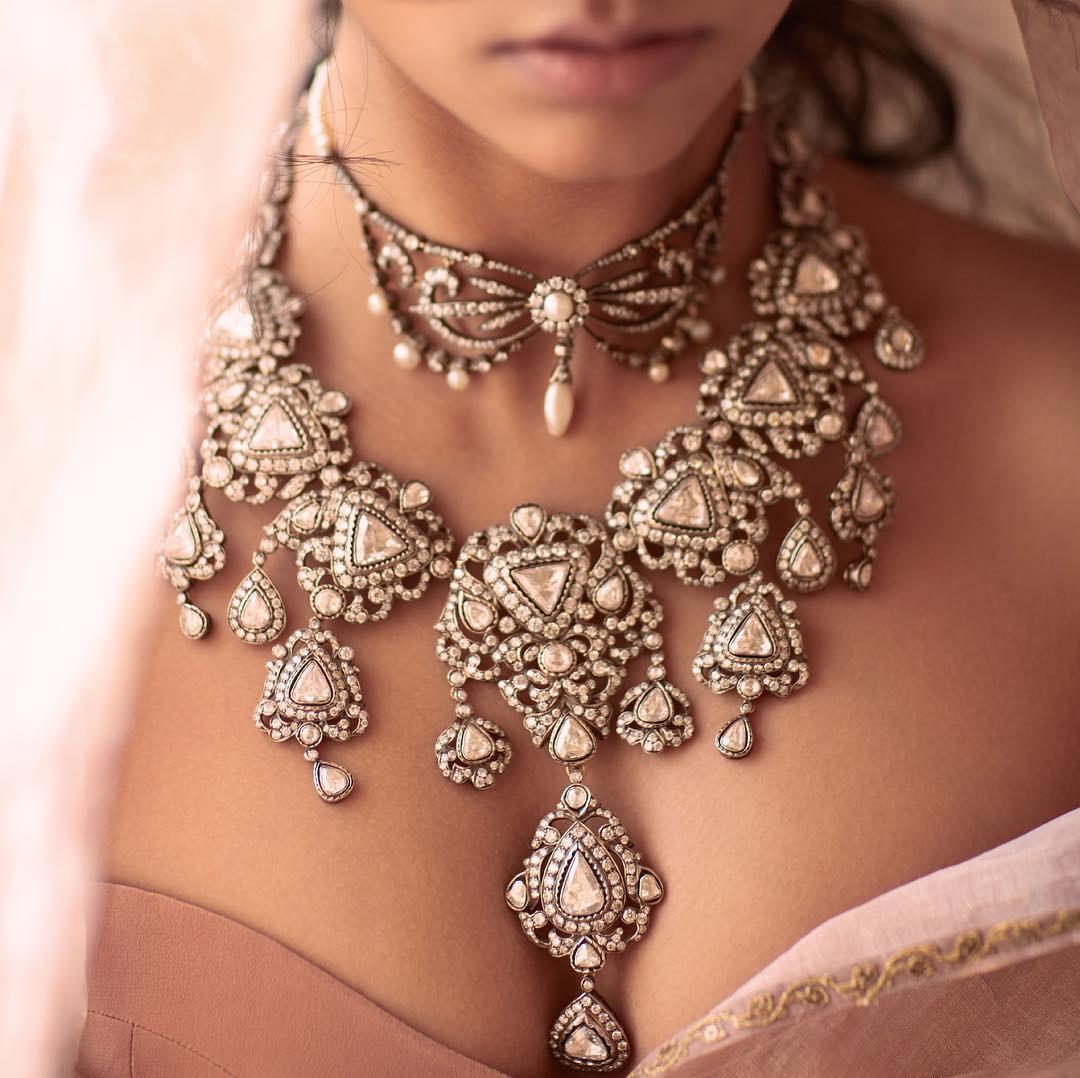 Image Courtesy: Sabyasachi
This neck piece is highly recommended for all brides who are looking for a contemporary diamond wedding necklace. Known to be a Victorian Diamond necklace, its radiance and glow will make you shine during your wedding. Sabyasachi Mukherjee has really pulled off the Victorian vibe by making this wedding necklace with diamonds everywhere you look.
This piece has a choker as well to give you the two-in-one vibe. Wearing deep neck blouse designs by the same designer along with this necklace would be a good idea as a bare neck can flaunt this wedding necklace quite well. Known to be part of a heritage jewellery collection, this Sabyasachi neck piece can be the highlight of your wedding!
5. Kundan Necklace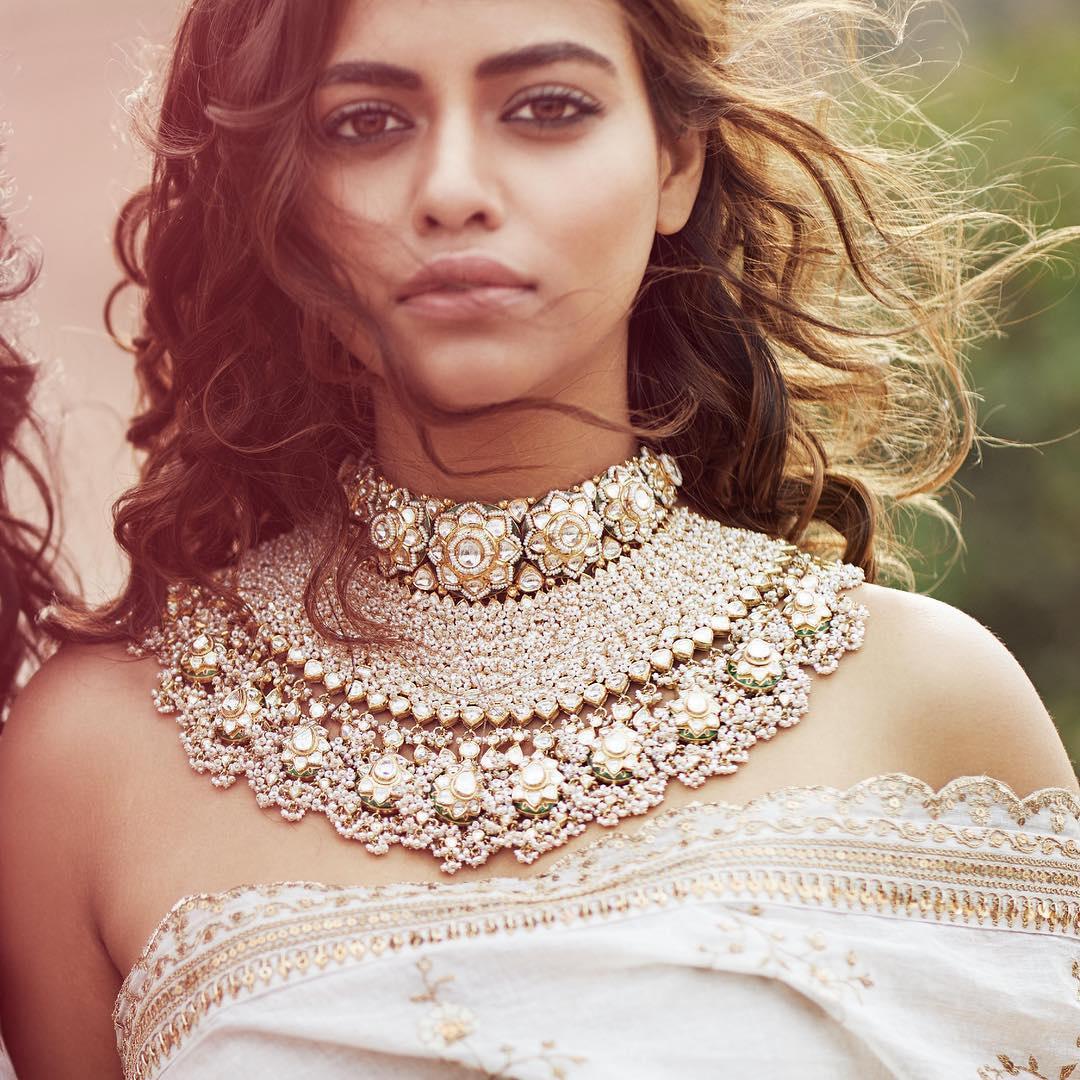 Image Courtesy: Sabyasachi
A wedding necklace completely embellished with Kundan and pearls is the perfect gift awaiting a bride. Crafted with real uncut diamonds, this choker necklace covers your whole neck. With its floral designs on top and complete set of Kundan in the middle, it's pretty hard to not like this wedding necklace or say no to it.
Decked with pearls below, this piece of art is an intricate design by Sabyasachi and can go with any type of wedding lehenga. Anyone who is fortunate enough to wear this neck piece will stunning and can surely give all the celebrity brides a run for their money.
Sabyasachi Mukherjee has always been considered a talented man with unbelievable designing abilities and he has always proven that it is true. Along with fashion and couture, he has proved that he can be perfect at designing wedding jewels as well. Each one of these wedding necklaces is filled with beauty and have been perfected to make sure that the brides of Sabyasachi are able to don them with perfection.
While setting the standards of the jewellery industry at an all-time high, Sabyasachi Jewelry has made sure that brides get to wear the wedding necklace that they had always dreamt of. With these gorgeous jewels as a part of your trousseau, there's no way that you won't feel beautiful, confident, and ready for your new life! Make sure that you get matching earrings and bangles so that you can rock an entire set and create a cohesive look!
Want more jewellery options? Check out our list of jewellery vendors that you should get in touch with!