15 Hairstyle Photos To Inspire Your D-Day Look
Looking for extraordinary hairstyle photos for your D-DAY? We've curated 15 of the top offbeat photos to make sure you don't go wrong with your hair!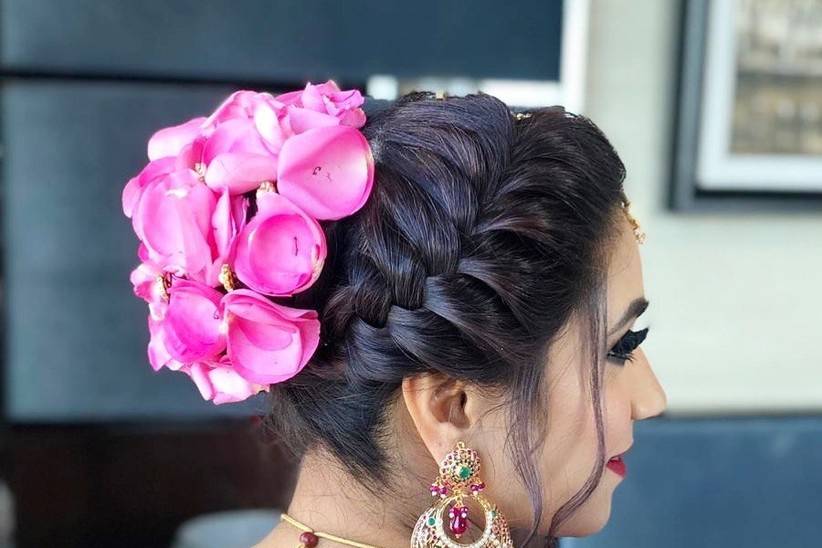 Whether you have long tresses or short hair, getting a jaw-dropping offbeat hairstyle is every bride-to-be's dream! Apart from that, the hairstyle must also be effortless and less time-taking, because let's be honest, no one wants to spend hours doing their hair when there are ways to do it in minutes. Keeping all of this in mind, we've put together 15 top hairstyle photos for you to get that killer look on your D-DAY:
1. Low-lying French Bun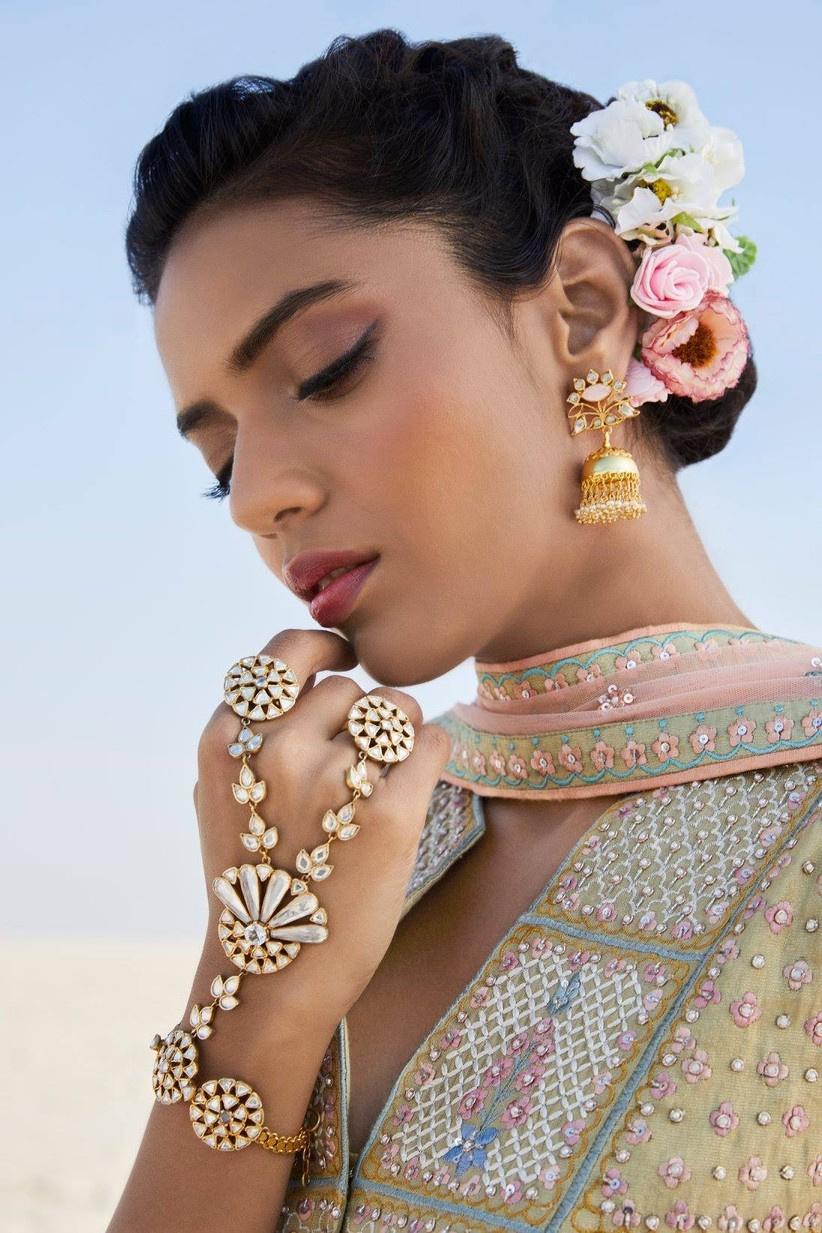 Everything French is always elegant and this low-lying bun made in the French style is nothing short of magic. The good news is, you can get this bun hairstyle even if you have middle-length hair.
The front part of your hair will be done with some twists while all the ends will be pulled back to form a small bun. Put in some offbeat flowers all along with the bun and you'll have some inspiration-worth hairstyle photos!
2. Classic bun with roses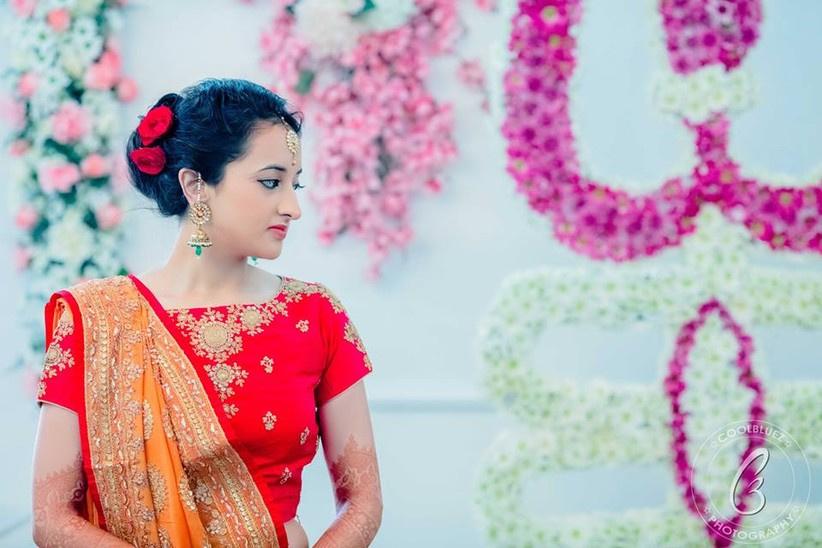 Hairstyle photos with roses are something we've seen all around us. However, the trick is in getting them right and then they can go with any kind of outfit ⁠— be it a bridal lehenga, a saree or even a western outfit.
This hairstyle can be achieved with a traditional bun made at a medium level and then putting in 2-3 roses in the bun.
3. Loose princess braid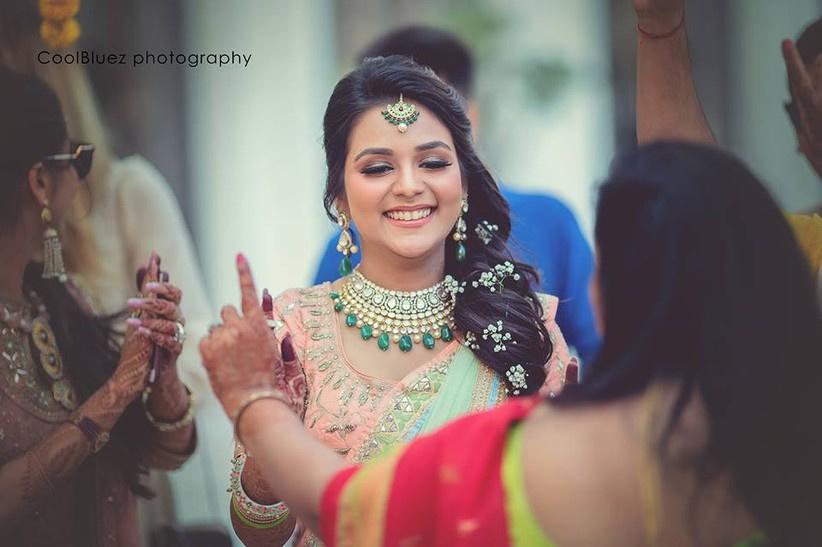 Mesmerised with the intricate hairstyle photos you've seen all over? Well, now it's time for you to get one! Tie up your hair in a loose messy braid and throw in some tiny white flowers all over. With your royal bridal outfit and this hairstyle, we guarantee that you'll look like a princess!
4. Pearl-studded braid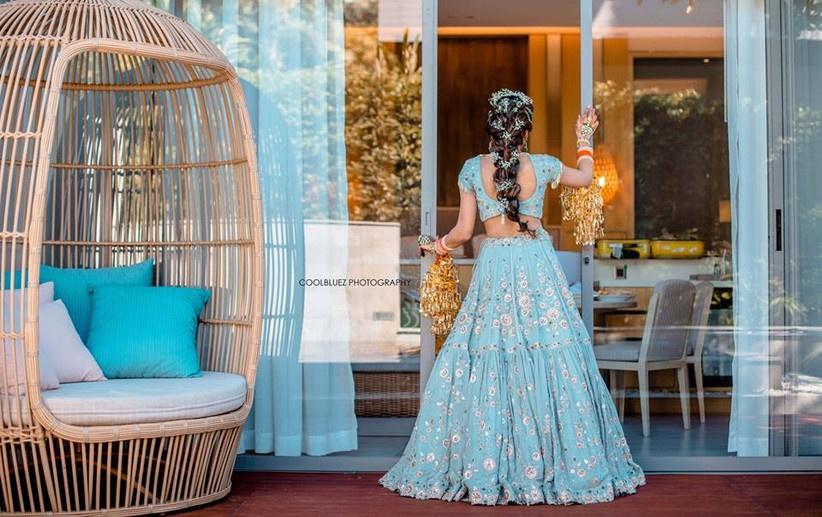 Given up on most hairstyle photos just because they look so complicated? Here's your truth bomb ⁠— most hairstyles, although they look time-taking and complex, are actually quite effortless. It's just a few tips and tricks here and there that one needs to follow.
With this braid, you'll first have to make the front part of your hair into smaller individual braids, pull them back and merge them with the braid at the back. Once that is done, get bobby pins with pearls on top and put them in at equal intervals.
5. Backcombed bangs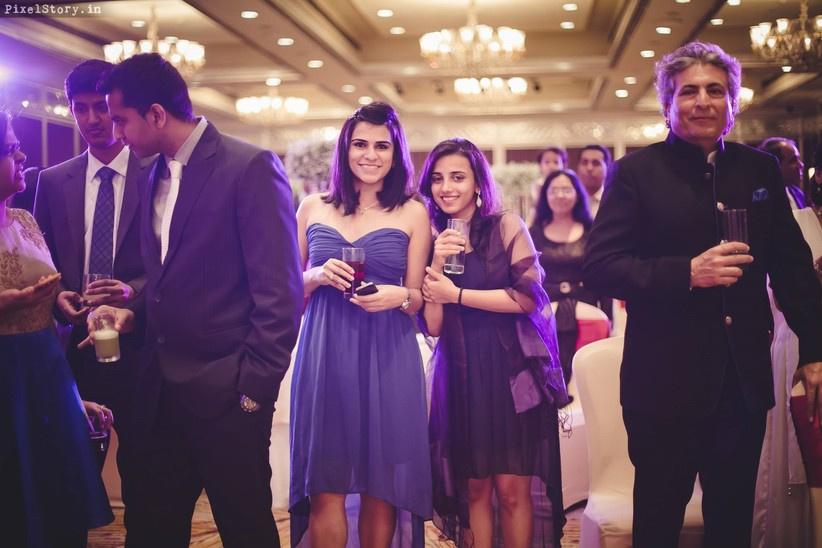 If you're a bride-to-be with short hair and you've gone through multiple hairstyle photos but have found nothing that suits your hair length, here's something for you ⁠— take your bangs, comb them towards the back, pin them up and leave the rest of your hair open. You can also style your open hair to form wavy curls or leave them as is.
6. Twisted Updo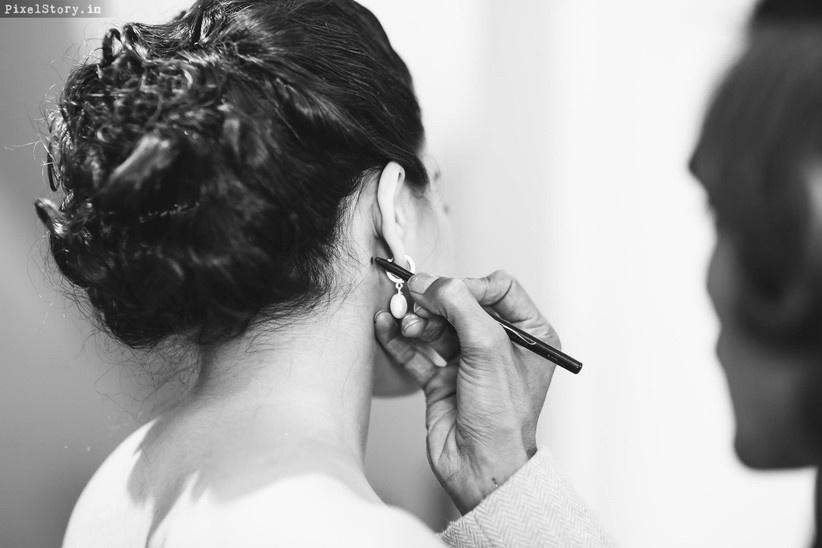 This one is another one for brides with short hair and can be done within minutes! Make the front part of your hairstyle into a puff and then twist the rest of your hair and pull it up to form a small bun. This style gives the illusion of more hair and can also be encased in a pretty Gajra!
7. Side bun for short hair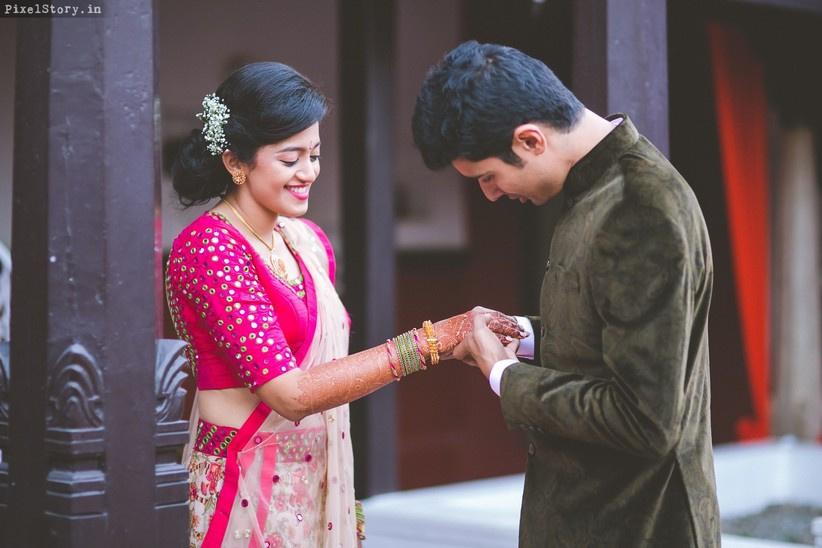 To get the look shown in hairstyle photos with side hair, all you need to do is comb your hair with a side-parting, and then tie a bun on the side where the hair is more. Cover it up with a Gajra on the side or use exquisite hairpins and you'll be done!
8. Bun with mid-parted hair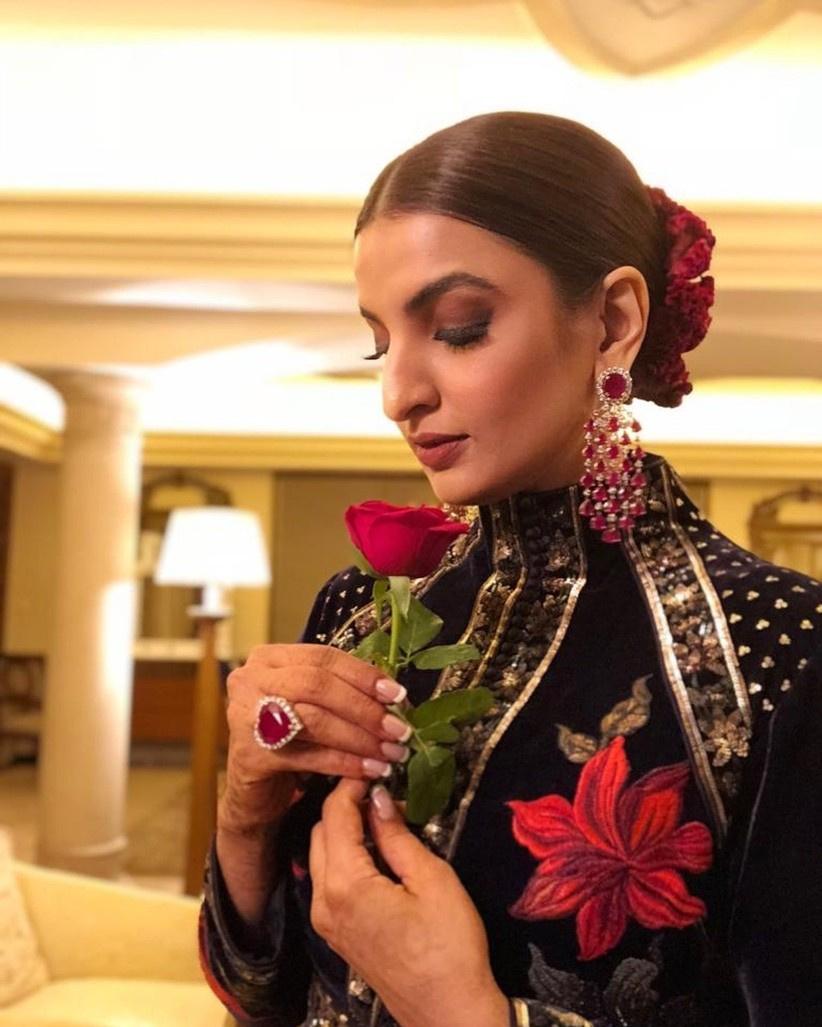 You are the heroine of your D-DAY and your hairstyle should definitely match up to it!
After curating tons of hairstyle photos, we've found this glamorous one just for you.
First, middle part your hair and then take the hair from the sides to create a low-lying or a high-bun (whichever one you prefer). This hairstyle gives a very angular and chic look to your face!
9. The overflowing bun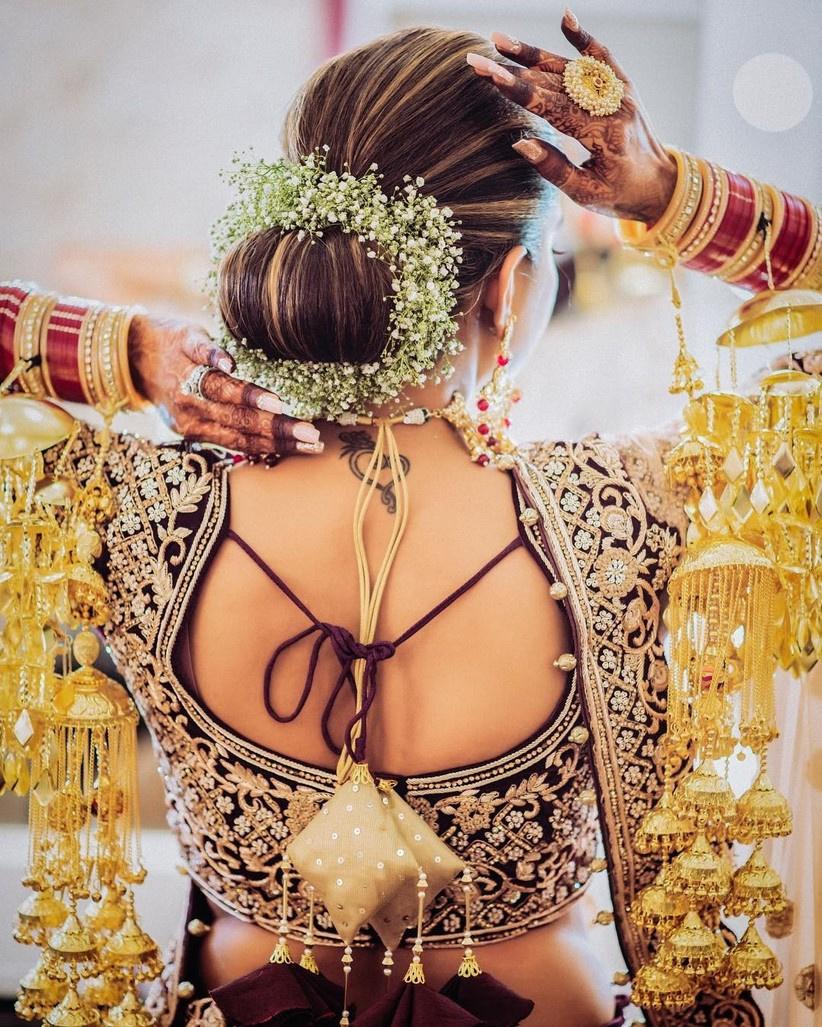 When it comes to hairstyle photos, this one looks so precise, accurate and neatly done. First, get a neat and tidy bun made. Make sure that there are no loose strands or ends (there is no scope of getting this look with a messy bun). Once the bun is made, get a Gajra and use it like a rubber band ⁠— push it towards the inner end of the bun so that the middle part of your bun comes out as shown in the picture.
10. Traditional South Indian braid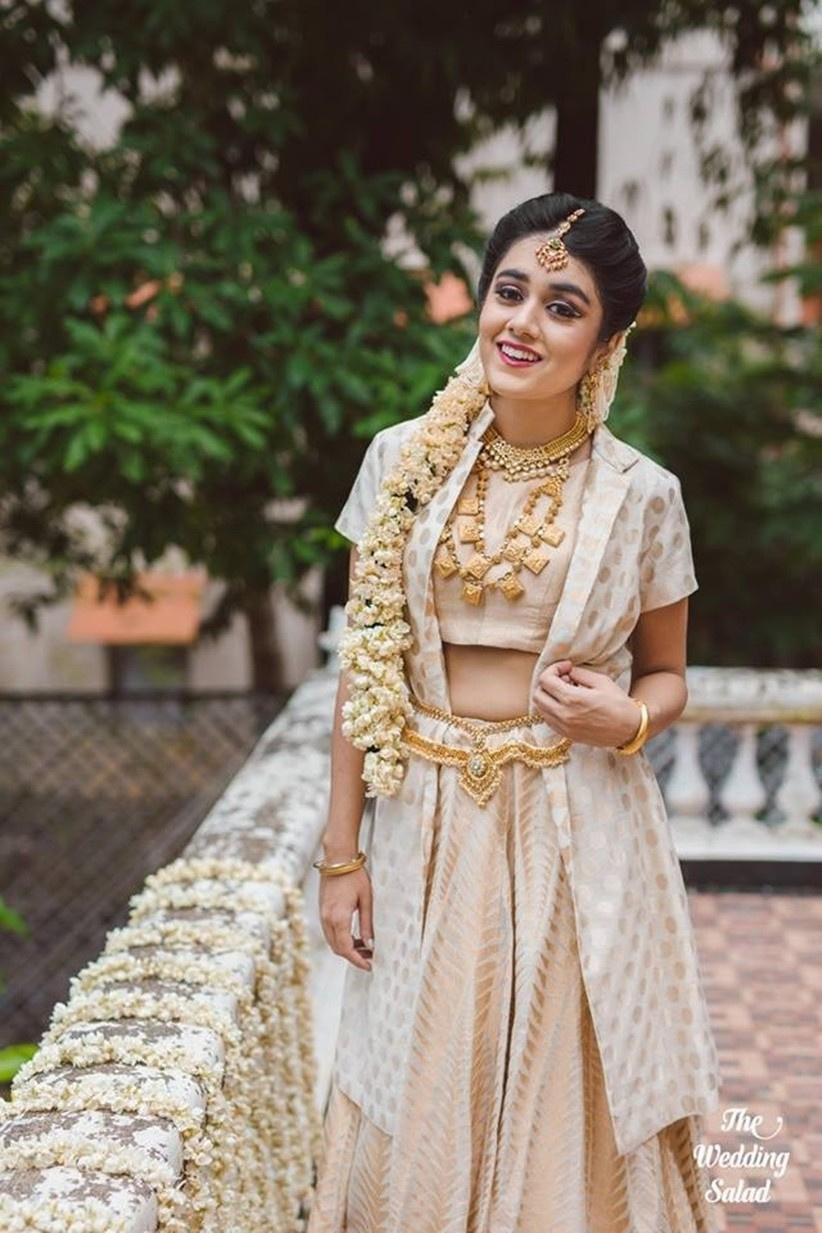 South Indian hairstyle photos always look traditional, simple and elegant ⁠— everything a bride wants to look on her D-DAY! For brides with beautiful long hair, you can get this look by tying a side braid and then covering it up with strands of white Gajra.
11. Multiple braids and waterfall hair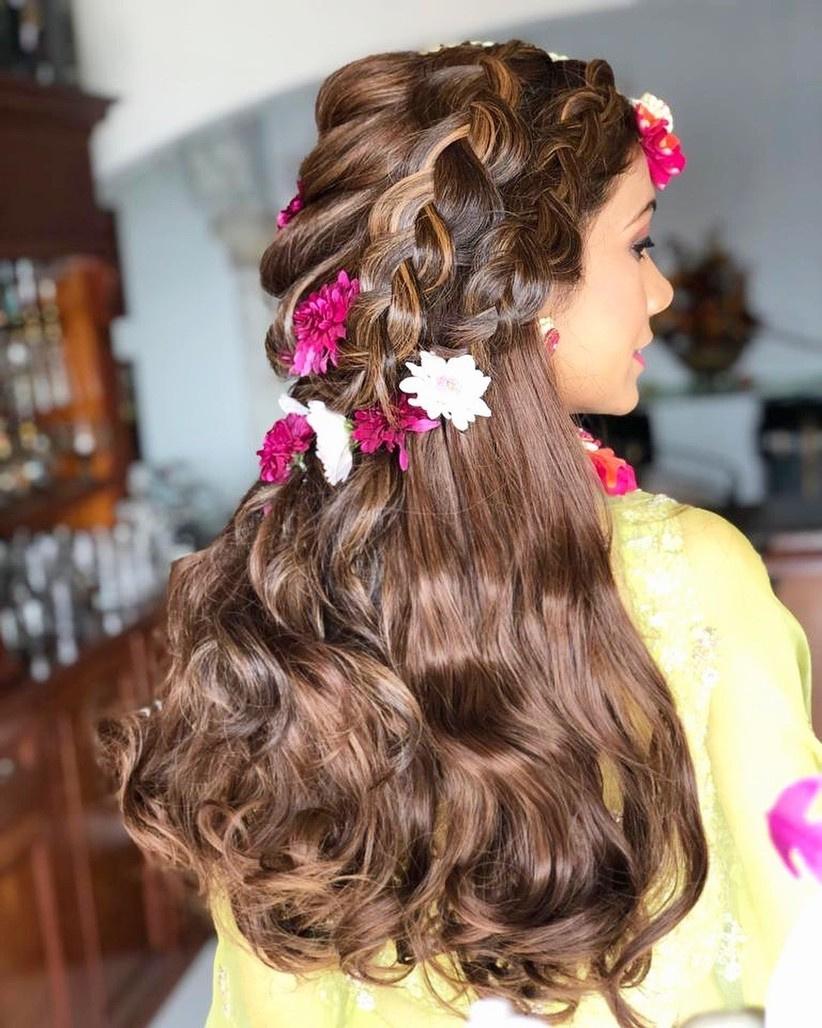 Hairstyle photos like these remind us of the Disney Princess days! This style works best for brides with thick wavy hair ⁠— the front part can then be made into 2-3 thick braids and pinned up at the back. If you don't have wavy hair naturally, then get some loose wavy curls done and leave the bottom part of your hair open.
12. Flowy hair with flowy Gajra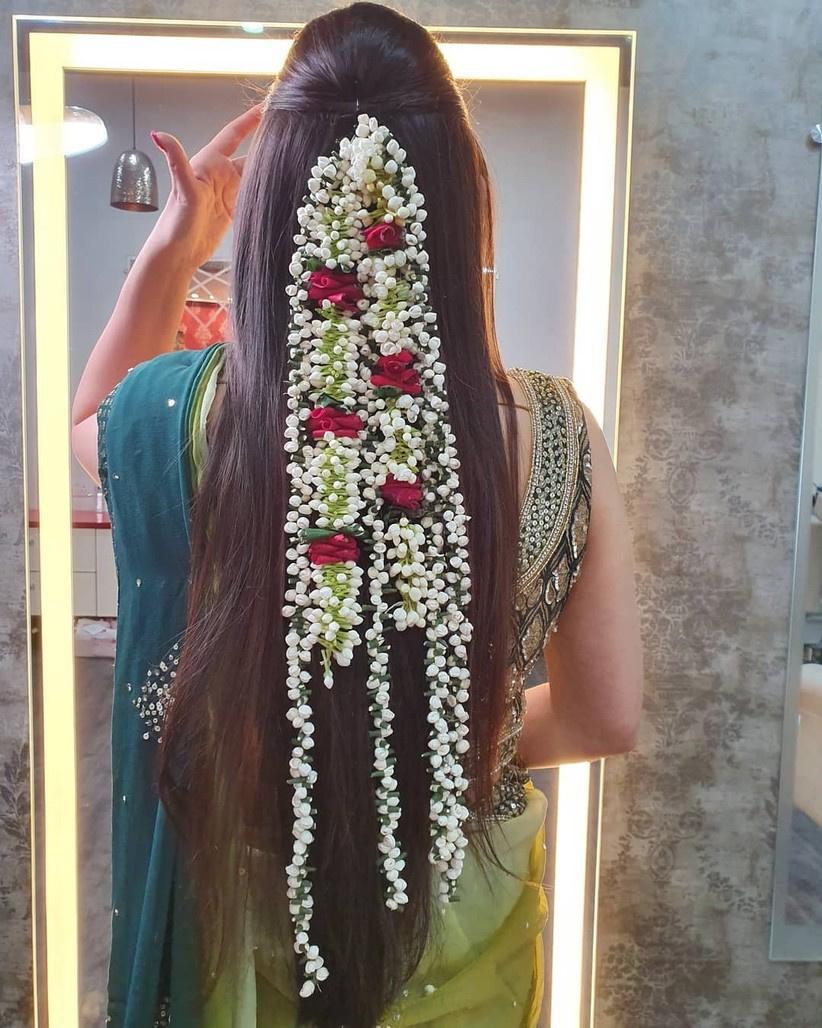 Image Courtesy: Orange The Salon
For this look, you'll either have to have long straight hair or you'll have to get your hair straightened. Once that is done, get a puff made on the front part and hang a long Gajra onto the pins. Make sure that the Gajra goes across the length of your hair. Trust us, out of all the hairstyle photos that we've seen, this one truly stood out!
13. A retro twist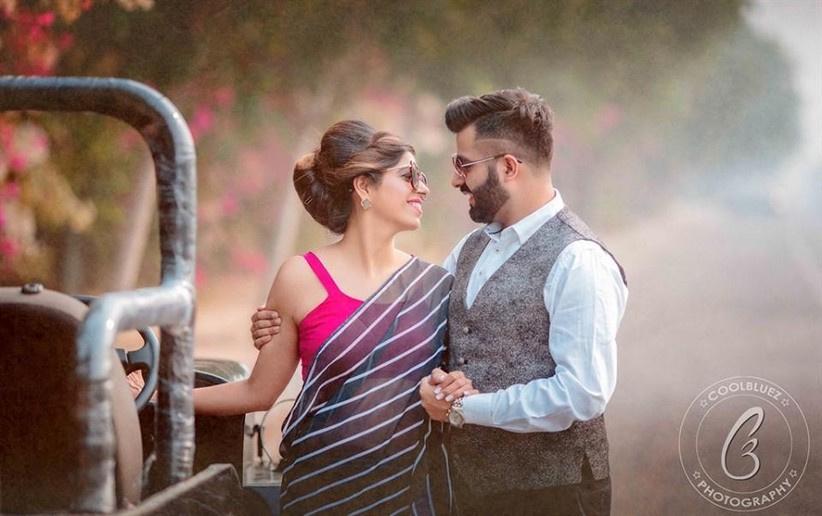 Vintage hairstyle photos can never go out of style! For this, you'll have to divide your hair into three parts from the front. The first part can be a thin strand that'll have to be twisted and pinned. The next part in the middle will have to be made into a high puff and the remaining hair at the bottom will go into making an oval bun!
14. Mermaid braid and bun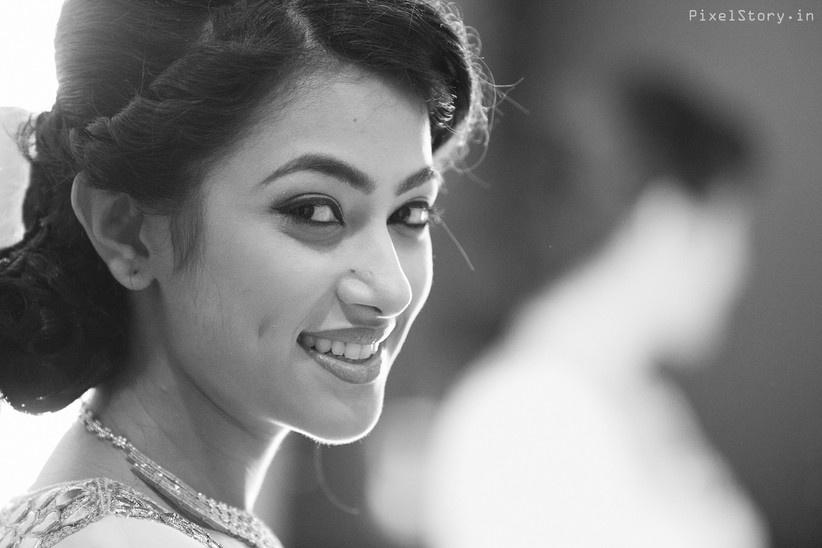 Although hairstyle photos with the mermaid braid and bun look fancy, they're quite easy to make. The front part of your hair must be lightly twisted and the remaining hair will have to be made into a messy side braid which can then be tied in the form of a bun!
All of these hairstyle photos are extremely versatile and can go with any outfit. These can even be done by friends and family of the bride-to-be. Whether you like these enough for your D-day look or would use them in a pinch for one of your pre-wedding functions hope we have given you enough options to try your hands at.
Stunned by these hairstyle photos? Don't forget to talk to our top hairstylists and create something magical for your wedding!
Written by Rohini Roy