Top Five Stunning South Indian Hairstyles That You Should Try In Your Wedding
Outfit? Checked! Jewellery? Checked! Makeup? Checked! Wait, aren't you forgetting something? What about your hairstyle, gorgeous? Shouldn't it be stunning too? Check out these beautiful South Indian Hairstyles which will do the trick.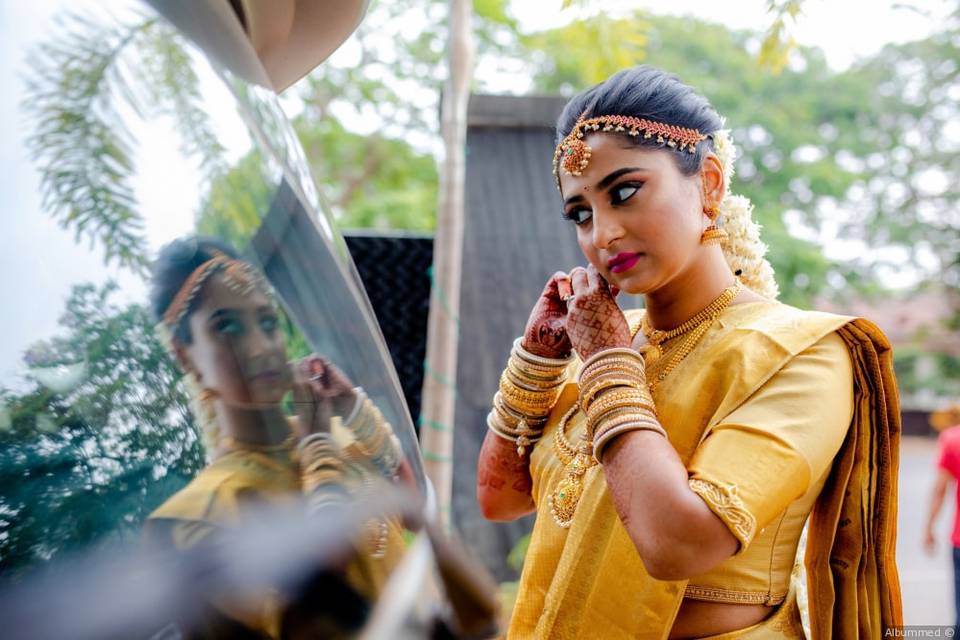 The hairstyle is one of the most important parts of your "getting ready" session. You must have noticed how much difference a simple hairstyle can make if it is not done perfectly. No matter how expensive your outfit is, no matter how flawless your makeup is, if your hairstyle is also not on point, your look wouldn't be complete. But hey, you are not going to be in such a situation. We have made sure that in your south Indian wedding function, your hairstyle gets you so many compliments. So, ready to check out the latest and modern south Indian hairstyle?
South Indian women are known for their sophisticated appearance. The traditional south Indian look is all about simplicity and traditional things, however; these days south Indian women know how to flaunt their thick, black and gorgeous hair in the most stylish way. Below we have mentioned all the latest collection of beautiful south Indian hairstyle. Take a look.
1. Elegant Half Tied Hairstyle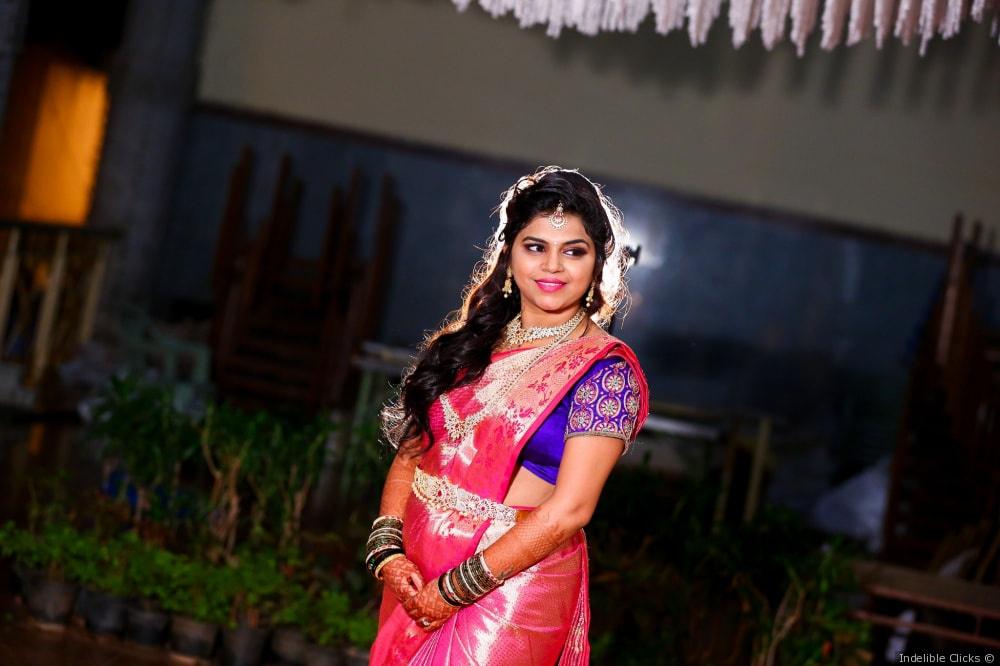 If you're not a big open hair fan, this hairstyle is the best for you. No matter if you're wearing a saree or lehenga choli or maybe a suit, this beautiful hairstyle is enough to make you even more gorgeous. This south Indian hairstyle is one of the most common yet elegant looking hairstyles. It suits almost all face types but it looks especially stunning on the women having round face type.
Half tied hairstyle gives an illusion of a structured face which makes your appearance more marvellous. You can try out this south Indian hairstyle in different occasions such as weddings, festivals and various other functions.
2. Long Braid With Gorgeous Hair Accessory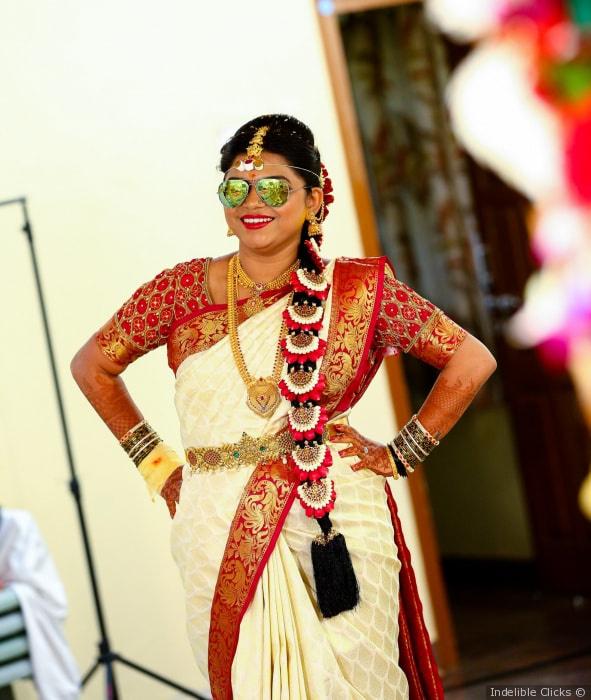 Do we even need to explain how much the long braid is famous amongst south Indian women? Long beautiful braid is the perfect hairdo for a south Indian wedding. It looks ravishing and maintains the traditional vibe of south Indian wedding as well. It totally depends on you whether you want to keep your braid simple or want to style it with hair accessories.
There are different types of hair accessories specially made for long braids available that you can try to make your braid look even more elegant. This south Indian hairstyle is a must try hairstyles. It looks gorgeous on women with an oval-shaped face. To give your braid a modern touch, you can also pull out 2-3 hair strands to make it look exquisite.
3. Bridal Bun With Traditional Gajra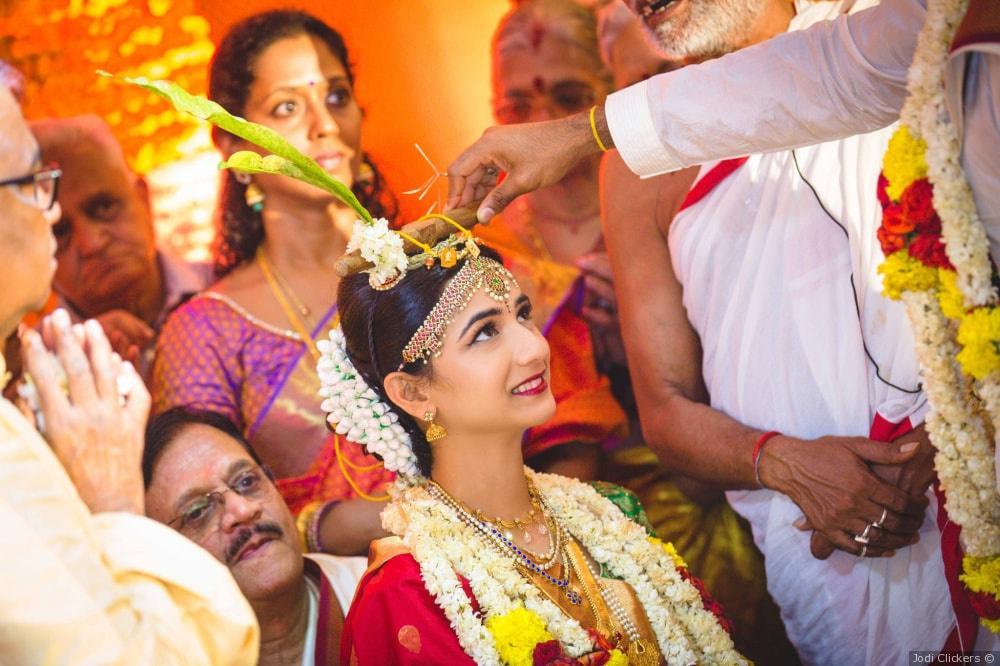 If you are one of the women who are blessed with long thick hair, opting for a bun hairstyle on your big day is the best hairstyle you can opt. It looks classy and elegant with the wedding outfit. There are many Bollywood actresses such as Deepika Padukone, Anushka Sharma and Alia Bhatt who have pulled this hairstyle off like a pro.
There are two ways you can try this bridal bun out. The first way is to make a middle parting with a very sleek look and the second one is to make a side parting with 2-3 hair strands pulled out around ear. Both the looks are just perfect south Indian hairstyle for the wedding.
There are various tricks that you can do with your hairstyle. For instance: if your face is round in shape, try pulling out some hair strands beside your ears, it makes your face look less round and if your face is oval or square shaped, you can go for middle parting sleek hairstyle. These little things make a huge difference in your appearance.
4. Low bun For Non-Bridal Look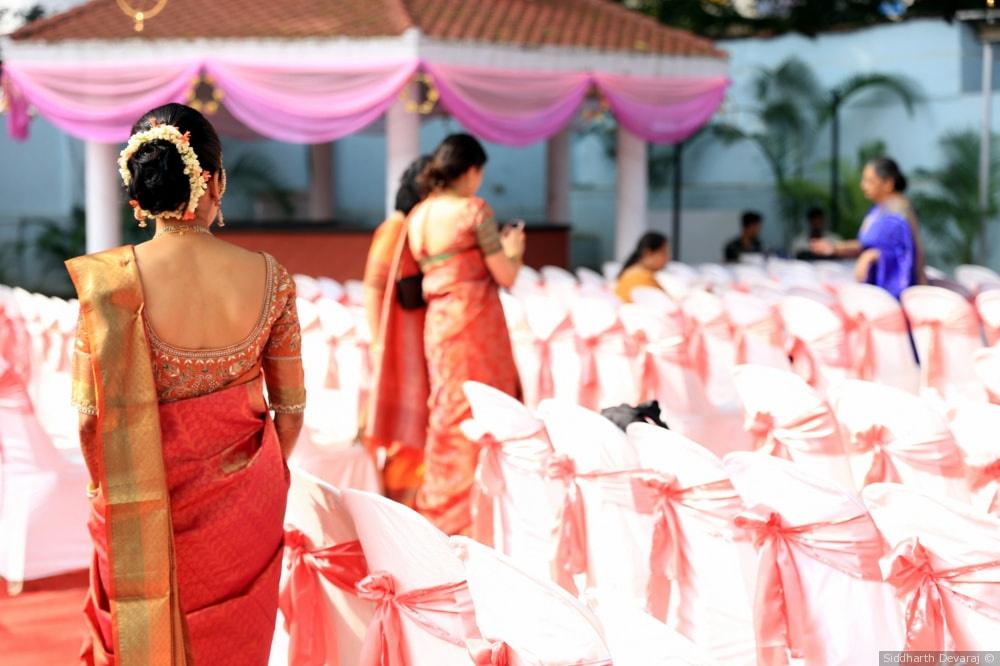 Wedding is all about flaunting your outfits, makeup skills and hairstyle ideas. During any wedding or function, you get to try out all the styles that you have seen various other women slaying. Well, if you're for an upcoming wedding or function, how about trying a low bun? Just a simple silk saree, a low bun and some Gajra and there you go, the goddess of elegance!!
5. Loose Braid With Side Curls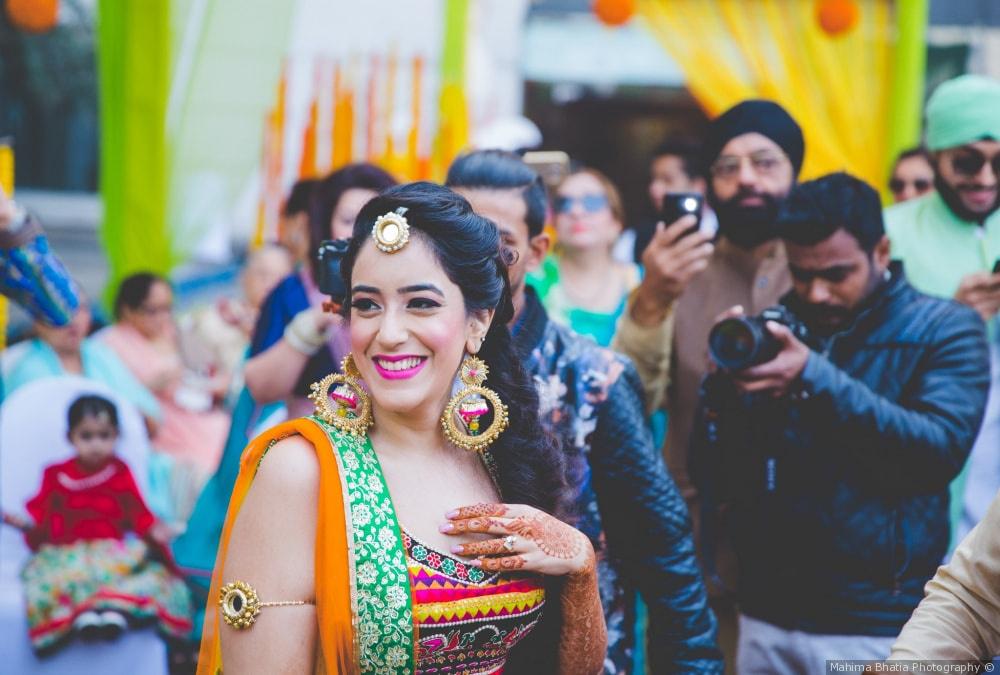 There are different ways through which you can actually make your Indian look seem interesting. One of them is by choosing the perfect hairstyle according to your outfit. This beautiful south Indian hairstyle is one such perfect hairstyle which would go beautifully with your outfit. This south Indian hairstyle would look the best with a beautiful south Indian saree or lehenga choli.
Loose braids with side curls make you look modish. The beauty of this south Indian hairstyle is that it looks the best with all face types. To make your hairstyle more stylish, you can also use some flowers on your braid. It will look more youthful.
By now, you must have understood how much difference a hairstyle can make in your appearance. All these hairstyles are perfect for various occasions. Just keep in mind that before using these hairstyles, wash your hair properly and if you are using any hair styling product, make sure you also use hair protecting gel before using them so that your hair can look beautiful after the hairstyle as well. With these gorgeous south Indian hairstyle collections, we bet your look wouldn't look dull.
So, how are you going to style your beautiful long hair? Let us know what hairstyle you liked the most.
Written by Vineeta Dangla