8 Sweet Engagement Card Designs to Give to the Newly Hitched Couple
Move over regular engagement cards and check out these quirky ones to give to the newly hitched couple!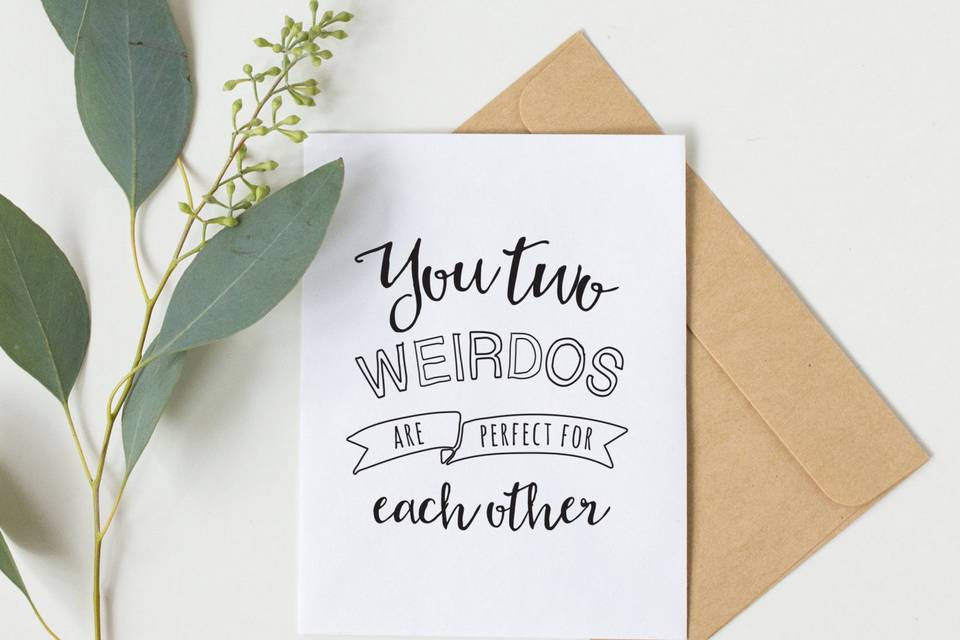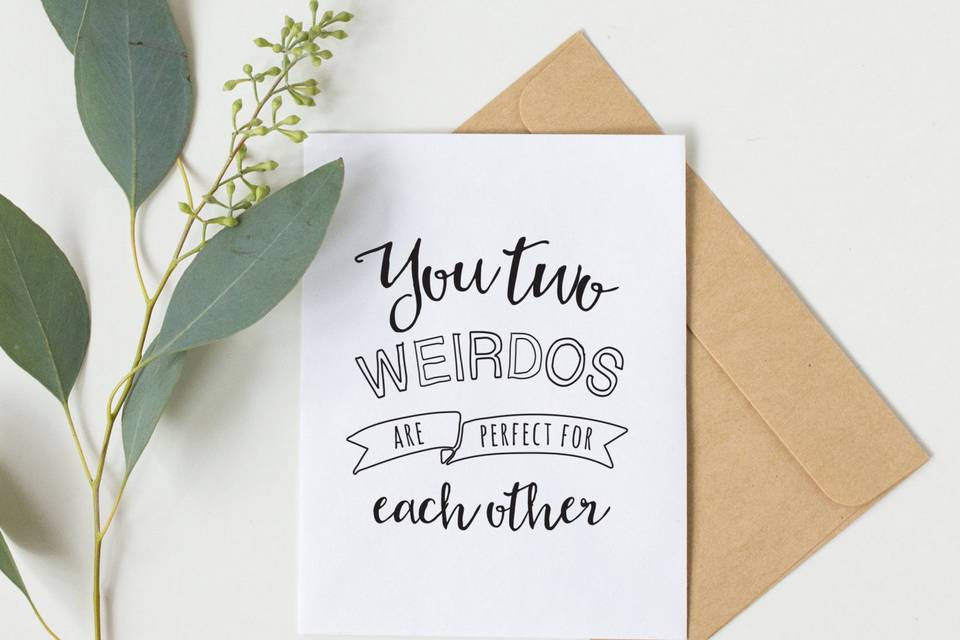 Image Courtesy: Beccy Kitty Designs
When your best friend or closest cousin is getting engaged, you really fall short of words to describe how happy you feel for them. You can simply congratulate them with a cute gift card and let them know you genuinely care. Here are some simple and adorable engagement card designs you can consider to give your loved ones.
Let us know which of these 8 engagement card designs you cannot wait to gift on your dear ones' engagement.
Add all the wit that you can!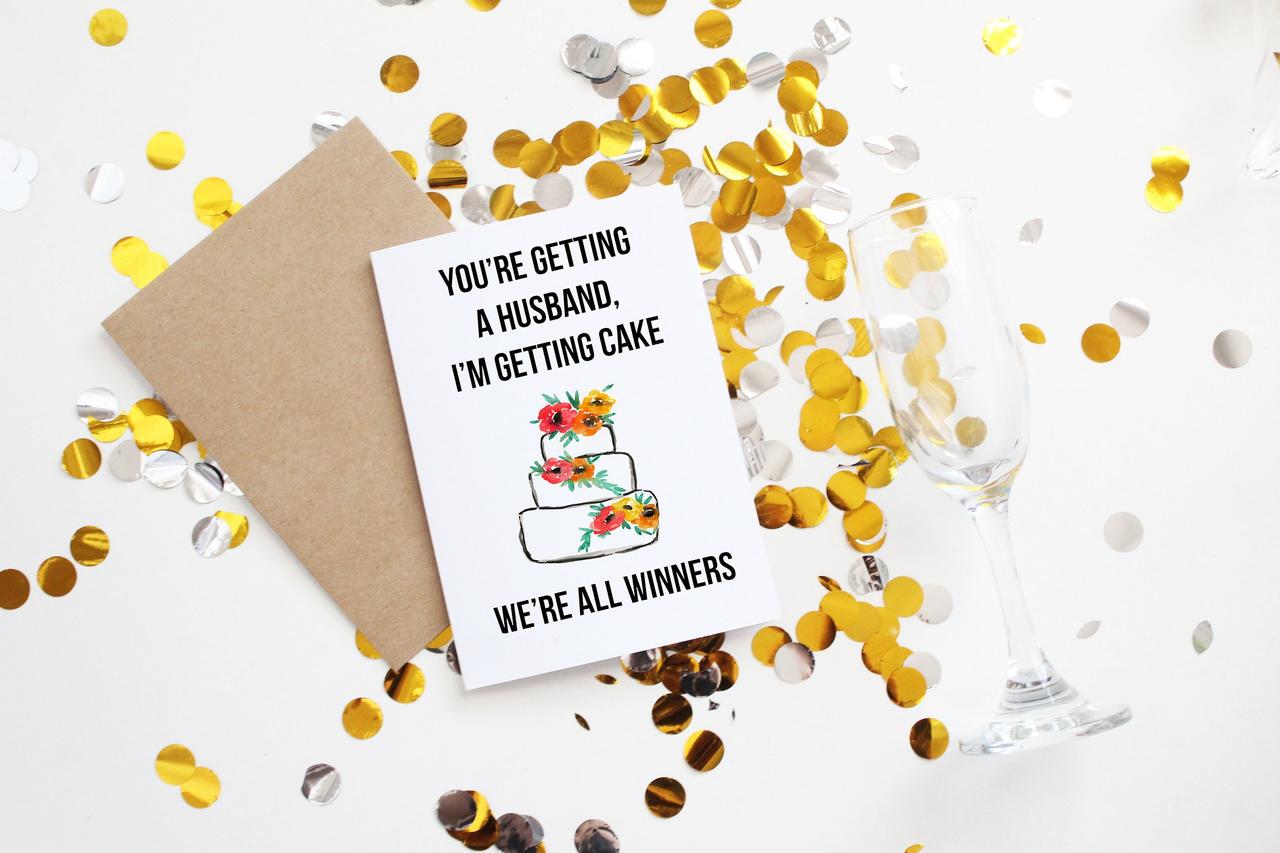 Image Courtesy: Sierra Design Studio
You can never go wrong with anything handcrafted and witty. Check out this fantastic Happy Engagement card that has funny details on it. Keep it basic and classy and add some confetti to add a celebratory element to the card.
You can add something like 'May your engagement be the beginning of an everlasting dedication, happiness and commitment to each other.'
Classic pair of cups engagement card design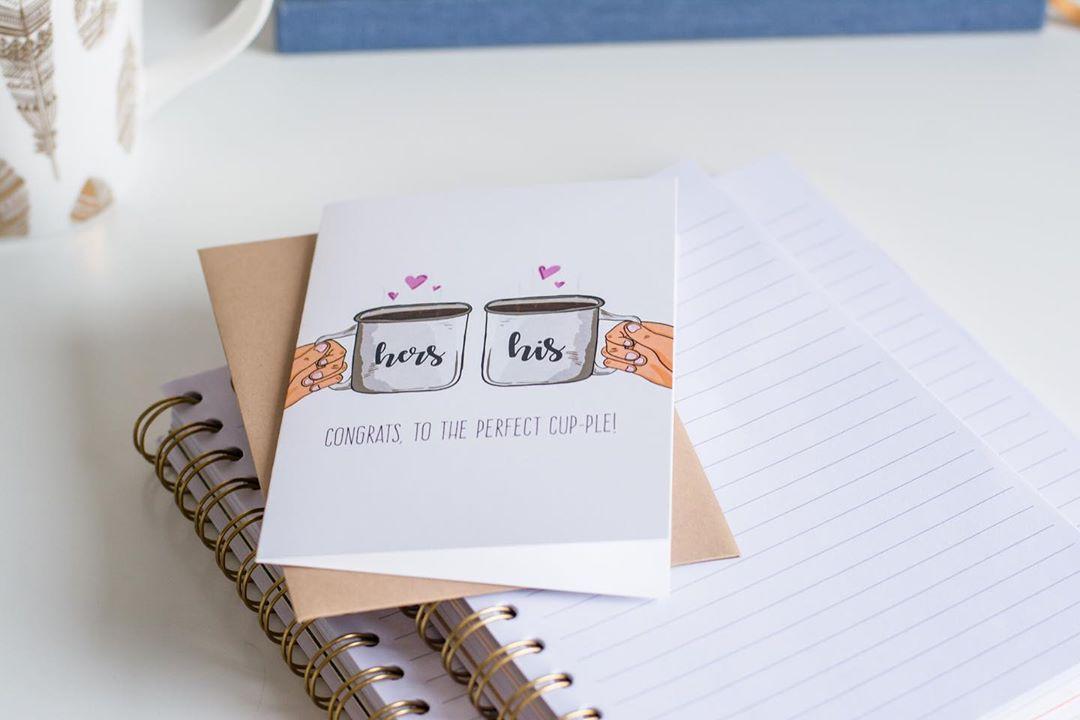 Image Courtesy: Jaybee Design
Look at this cute design with a pair of cups. It has pretty pink hearts on top of each of the two cups. making the card look super cute. The highlight, however, is the caption that says 'Congrats to the perfect cup-ple'. How sweet is that!
You can write lines like 'Go make a beautiful life together forever! Happy engagement wishes to you both!'
Adorable diamond ring card design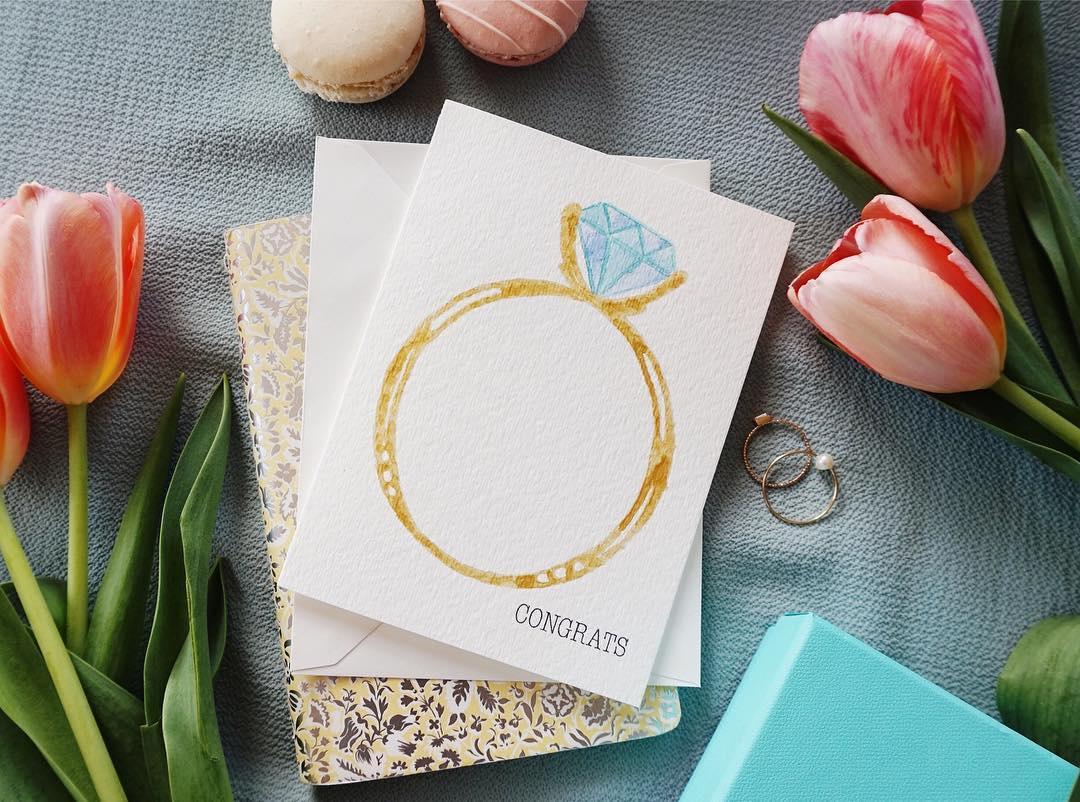 Image Courtesy: Jaybee Design
Here is another great option for congratulating your dear ones on their engagement. You all know the significance of the ring on engagement day and it wouldn't be wrong if we say that the engagement day is all about the ring! So here is a lovely design with a picture of a gold ring with a diamond on top.
You can add the names of the couple in the centre of the ring and something cheeky like 'I'm so happy for you and your new ring – I mean, fiancé' inside the card.
Champagne bottle engagement card design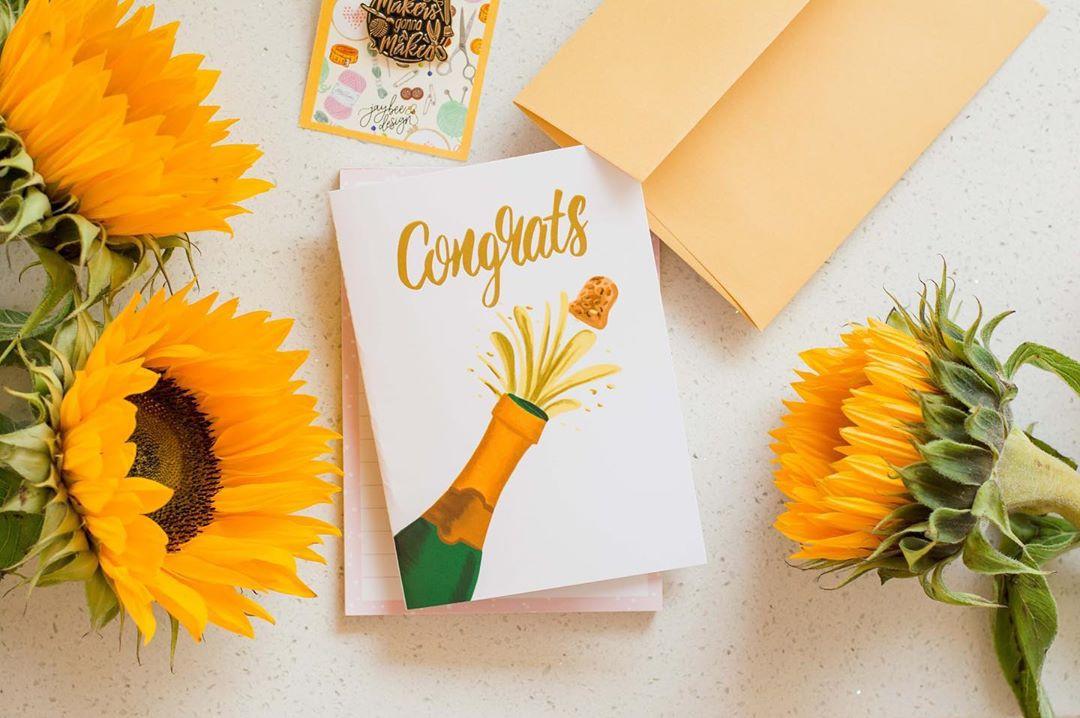 Image Courtesy: Jaybee Design
If you are looking for vibrant and creative engagement card design ideas, consider this one. It has a picture of a champagne bottle and booze spilling out of it with exquisitely complementing colours. We really love this one.
Inside the card, you can write something like 'Cheers to the new husband and wife to be! Congratulations on your engagement!'
Postcard style engagement card design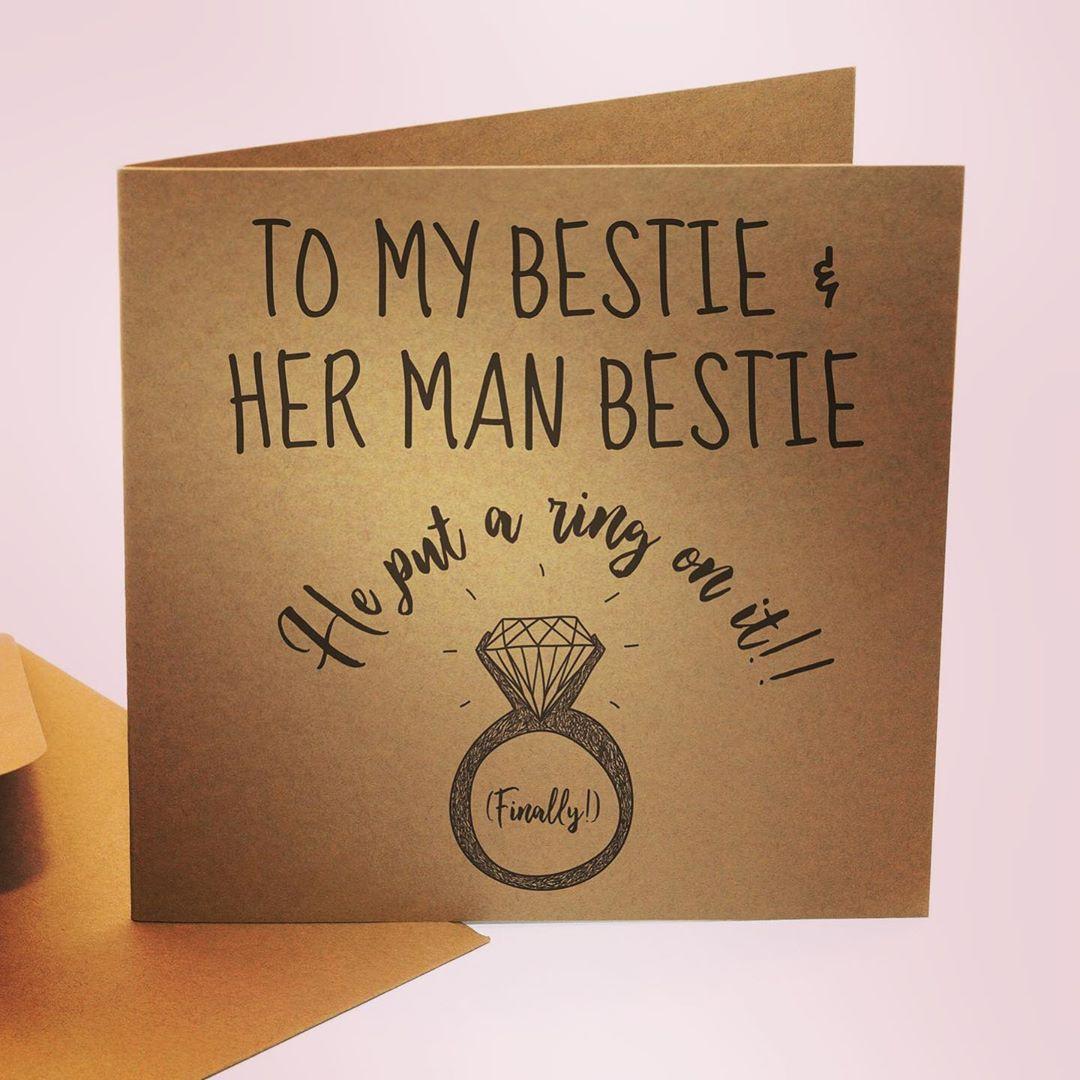 Image Courtesy: Square Pineapple Gifts
Postcard style gift cards give vintage vibes and remind us so much of the good old times when letters were the only source of communication!
You can add lines like 'Well done on getting hitched – it's about time! Can't wait to celebrate with you. Wishing you all the best for the future.' inside the card.
Sweet floral engagement card design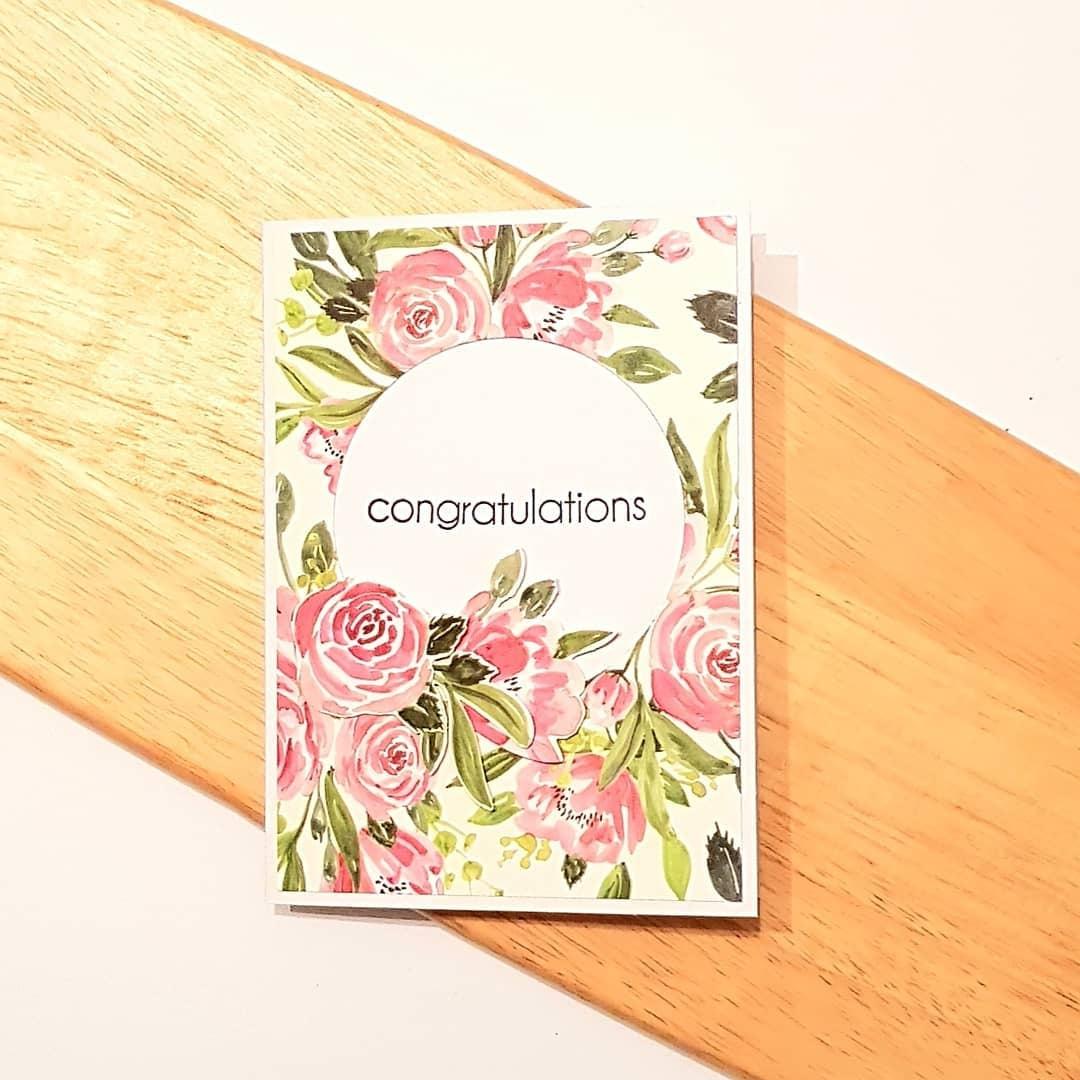 Image Courtesy: Susie's Simplistic Cards
Weddings go hand in hand with flowers. So why not keep with the theme by picking a floral engagement card like this one. It has simple elegant pink roses with leaves making a perfect combination.
You can add lines like 'I'm so happy you have found love in each other. All the best with the wedding plans. Have an epic life together'.
Artsy wine glasses engagement card design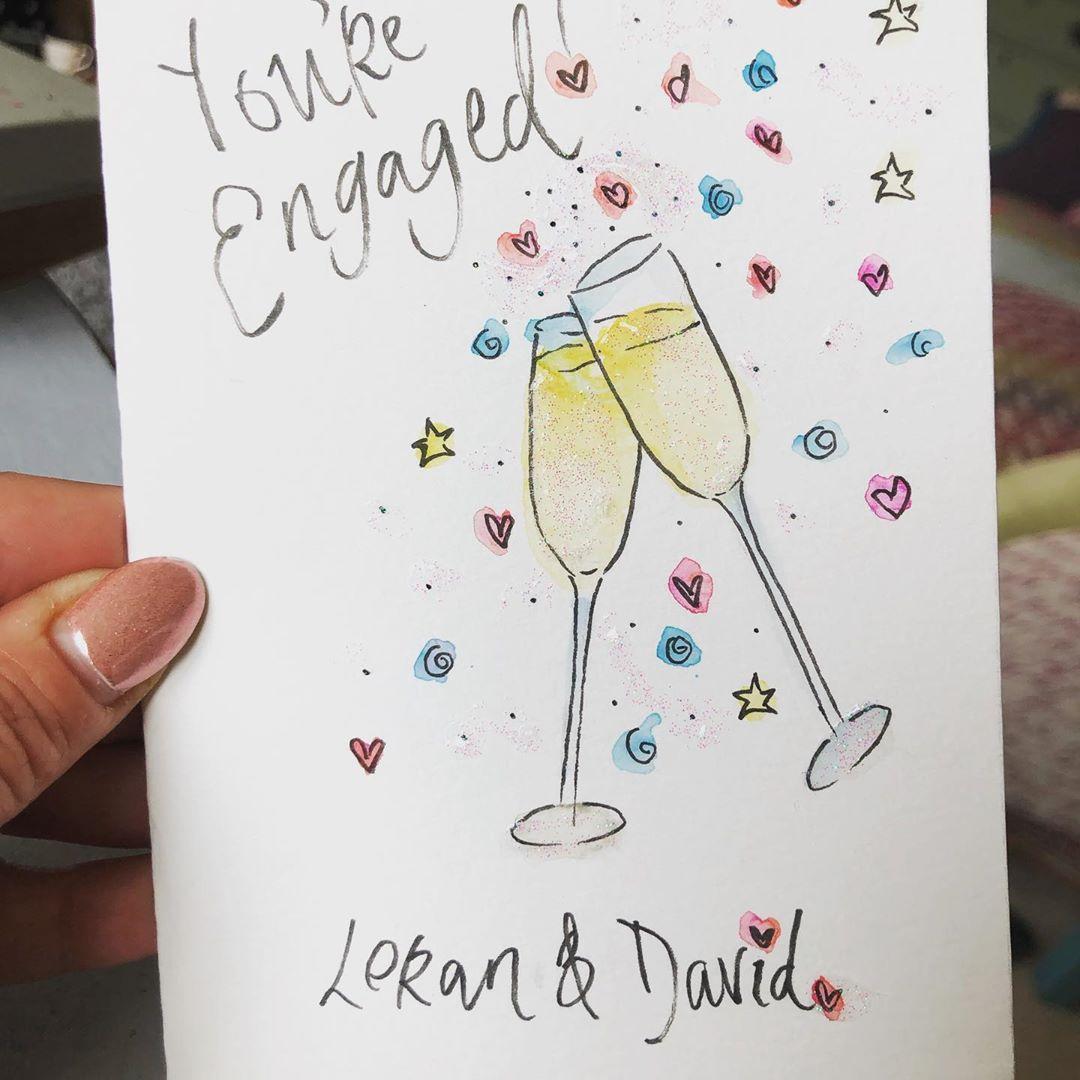 Image Courtesy: Wtfcards
If you are someone who loves doodles and art, this card design will definitely impress you. It has two wine glasses clinking, paintings of stars and hearts and the names of the couple getting engaged. It is colourful, thoughtful and creative.
Add some funny lines like 'Congrats on your engagement! I'm so excited about the open bar. I mean, the wedding day!' to match with the card and hand it to your loved ones on their engagement day.
Cute lion couple engagement card design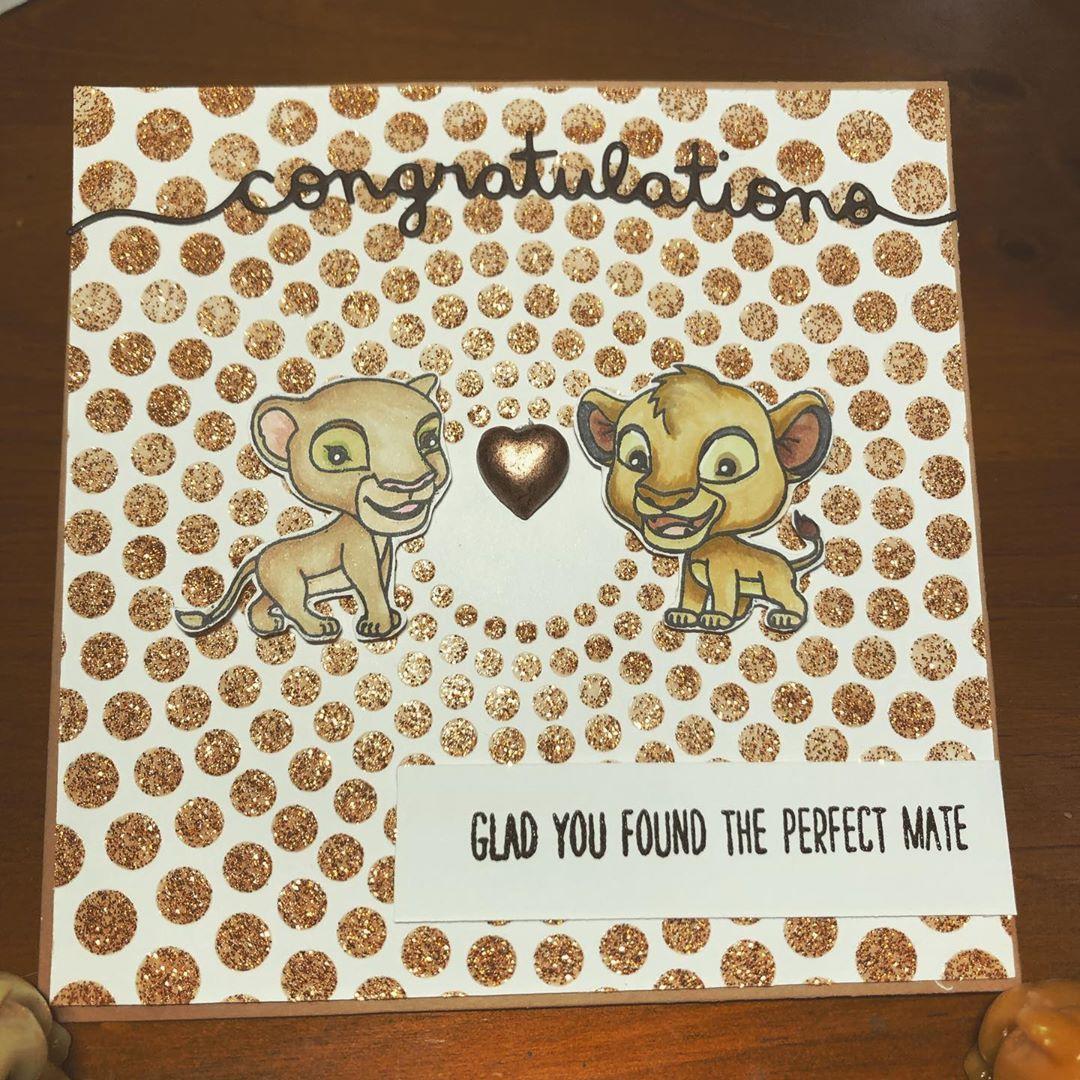 Image Courtesy: Faebellamum
Couple doodles of animals are always so cute. But puppies and birds are little too mainstream to imprint onto cards. Instead, go for a lion and lioness! The card has this cute couple with a shimmery background and a heart in the middle. It has a text that says 'Glad you found the perfect mate' which is really cool.
You can add some witty lines like 'You're both so lucky to have found the one person who you want to annoy for the rest of your life.' inside the card.
These are some of the top picks of engagement card designs with simple and adorable designs. Share with us more ideas in the comment section!
Want to get your hands on such cute cards? Get in touch with these card vendors near you!