Choose Your Rock! Know About the Diamond Ring Price in India for Every Finger and Pocket Size!
Have you been always dreaming about owning a diamond ring, but thought it's way out of your budget? Well, you're in luck. Owning a diamond ring isn't a far-fetched dream anymore. Know about Diamond ring price in India and pick your own!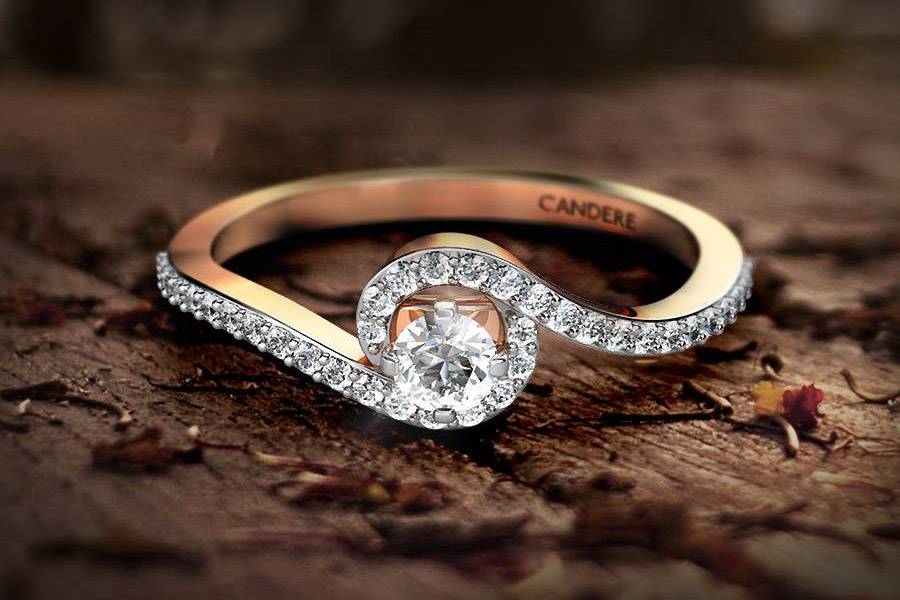 "Diamonds are a girl's best friend"! How true! Every girl has a "diamond ring" dream of her own. To sport that dazzling rock on her finger! Gold, Platinum, Silver or White gold...whatever your choice of metal be, adding that sparkle on the top of your band is what gives your finger the personality you want. So ladies here's the good news! You can get your own piece of the diamond ring by ace diamond bridal jewellery designers, just the way you like it! And men, take a quick look to know the diamond ring price in India, and where to buy them from, if you're planning to pop the question to her with a solitaire diamond ring!
1. Candere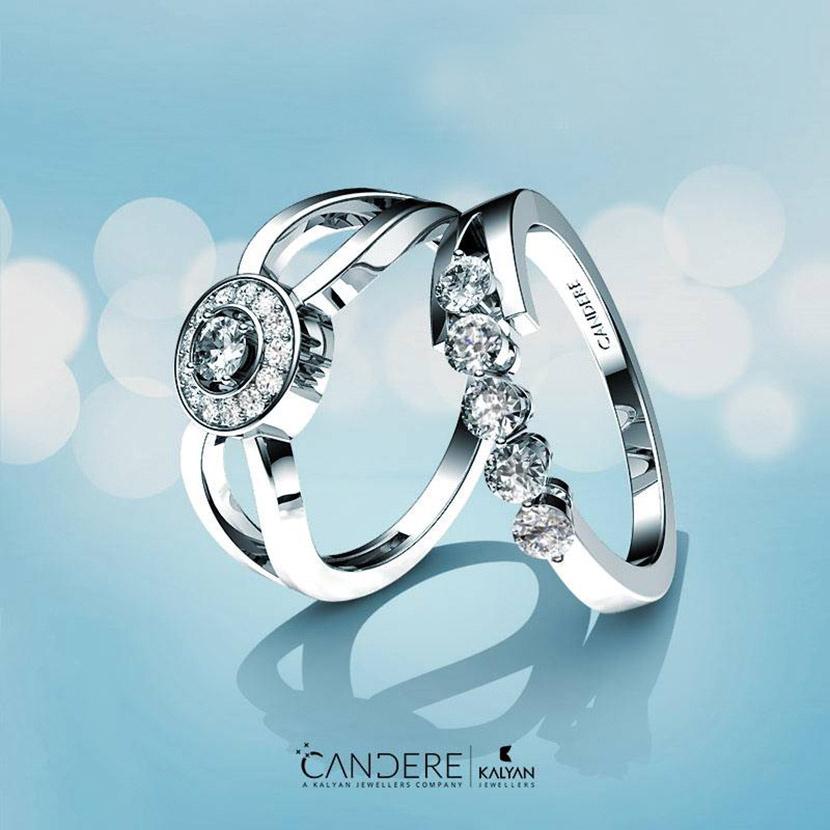 Candere is quite a popular online jewellery shopping store and has increasingly become every bride's favourite. With designs varying from contemporary to classic and vintage, Candere promises to fulfil every girl's dream to flaunt their rock in style. However, you don't need to worry about going over-budget. The diamond ring price in India that Candere has to offer is suitable for every budget.
Apart from the bride, they also have a wide collection of diamond jewellery for the bridesmaids, the bride's mother and other members of the family. Candere is especially known for its classic as well as contemporary ring designs.
Price: Price of a diamond ring with Classic design range starts from ₹10000/- to ₹11000/- Whereas, a designer diamond ring price starts from ₹13000/-
2. CaratLane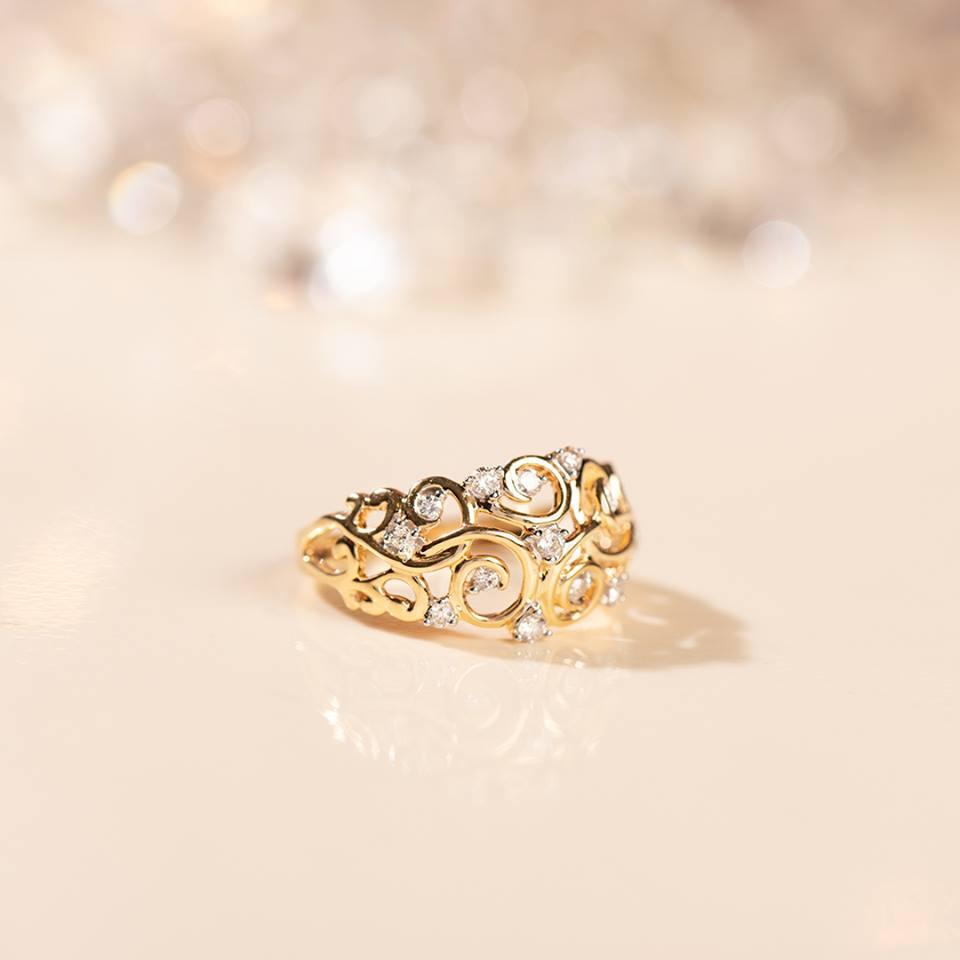 One of the most visible online brands since October 2008, CaratLane has proved to be a milestone in the jewellery shopping style among Indian customers. In this span of time, not only did Caratlane gain a name but also changed the perception of consumers for buying jewellery online. CaratLane has established its place in the jewellery market because of its vision, that offers artistically designed jewellery and accessories within wide price brackets. So if you want to know the diamond ring price in India under the name of CaratLane, here it goes:
Price: Price of a solitaire diamond ring on yellow gold starts at ₹25000/ whereas, if you're looking for couple bands with diamond studs the price starts from ₹12000/-
3. Malabar Golds & Diamonds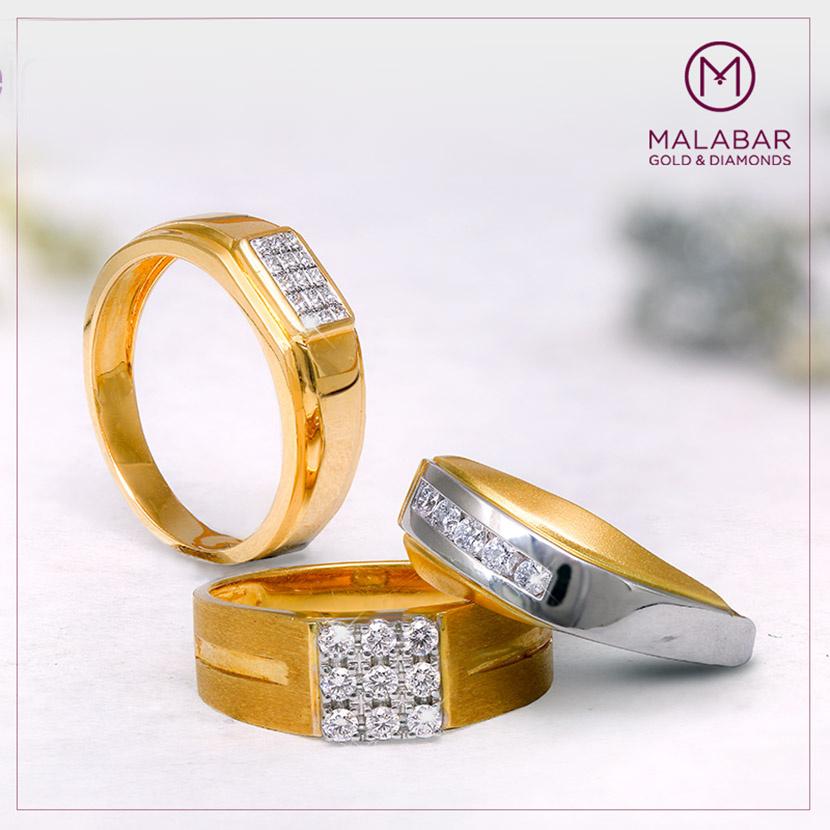 Malabar Gold & Diamonds has a line of designer products and ornaments that you can choose from. Their real and pure jewellery is high on credibility and makes sure that you always find you what you've been looking for. They customise designs exactly as per your style, taste and personality. Their line of jewellery will give you an exclusive bridal look with some awe-inspiring effects!
The craftsmen at Malabar Golds and Diamonds understand that a diamond ring is not just a fashion statement but a representation of an eternal bond. Here is the average diamond ring price in India as offered by Malabar golds & diamonds;
Price: Casual diamond ring on yellow gold band cost starts from ₹12000/- If you're looking for an eternity diamond ring the price starts from ₹23000/-
4. PC Jewellers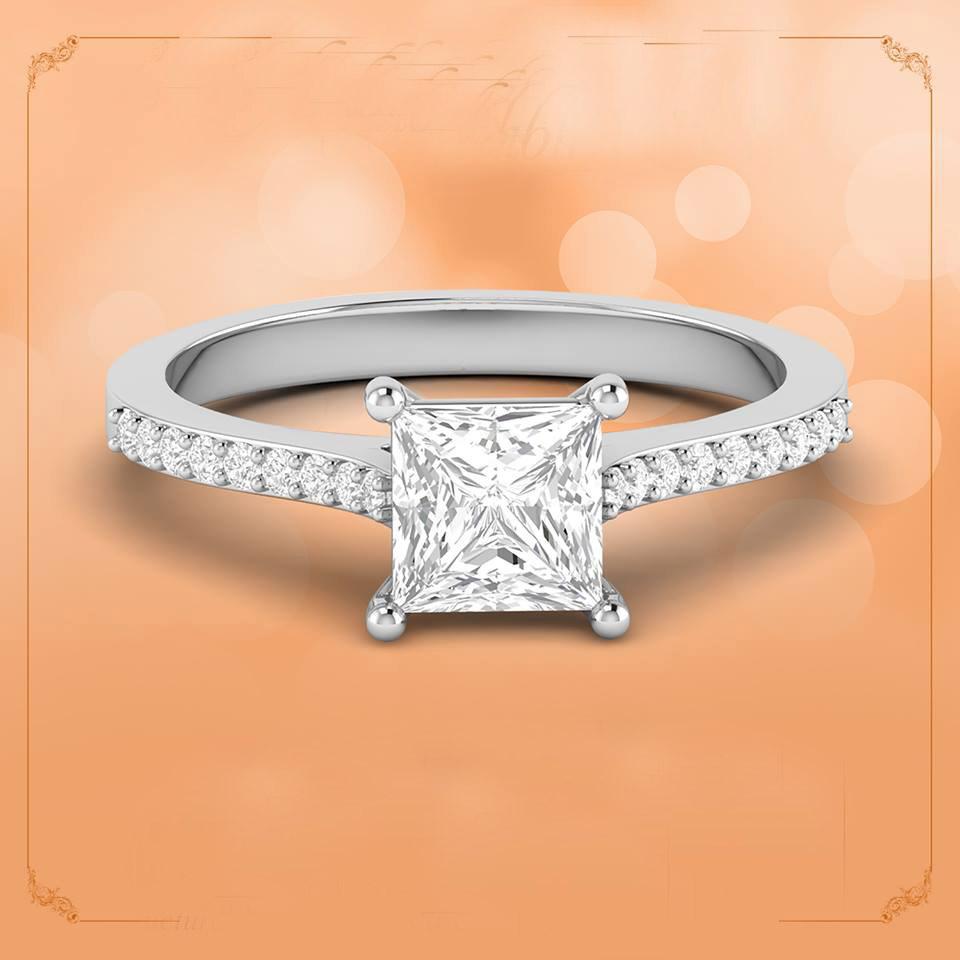 As one of the leading jewellery designers in the country PC Jewellers adorns you with finest diamond jewellery that you will treasure forever. Chic and edgy jewellery for a sophisticated look or elegant jewellery with intricate designs for festivals and wedding ceremonies- PC Jewellers has it all in their collection! Take a look at the diamond ring price in India that PC Jewellers has to offer and pick your kind of ring to bring out your stunning best.
Price: If you want a diamond ring with multiple studs on a gold band, the price starts from ₹6500/- You can get a ring with diamond and other precious stones on it for ₹7500/- to ₹8000/-
5. Orra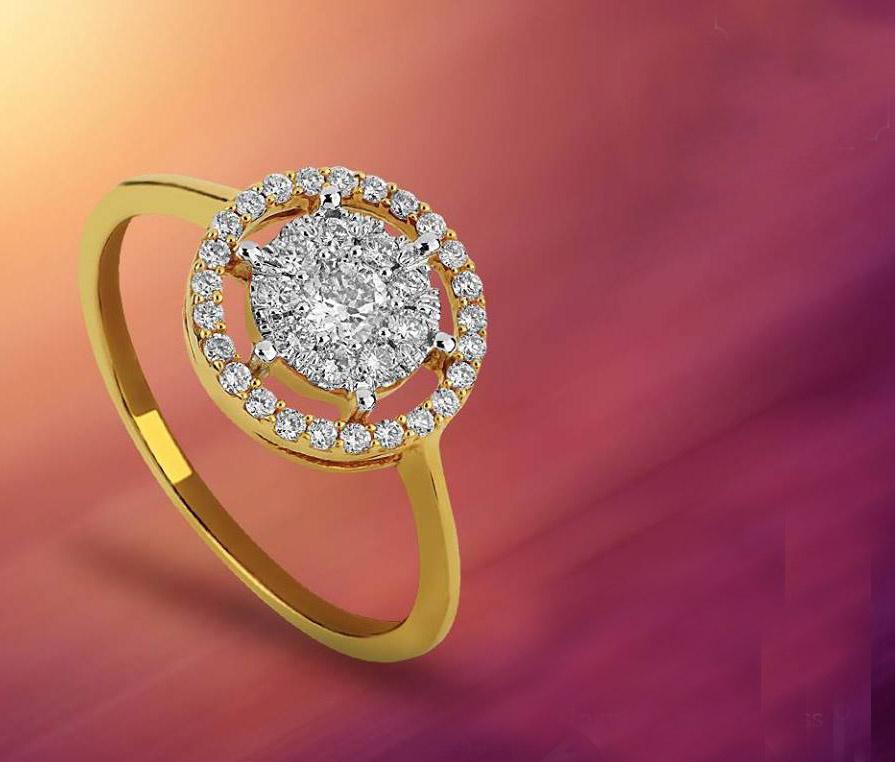 With the most elegantly designed collection, Orra has catered to brides in numerous cities of the world including Mumbai, Hong Kong, New York and Tokyo. Show your flashy diamond ring with your super-chic Cocktail saree or a ravishing reception gown and watch how the heads turn! If you want to get an idea of the diamond ring price in India before you step into the Orra store, just take a look:
Price: Subtle gold ring with single diamond stud price starts from ₹10500/-
If you choose a platinum ring for your diamond it will cost you a minimum of ₹16700/-
Knowing a bit about the diamond ring price in India would help you plan your wedding budget better. Ladies, who just can't have enough diamond rings simply go ahead and upgrade your collection! After all, diamonds are forever! And men who really want to sweep their partner off her feet must remember every store name and detail mentioned in this article! Because like Beyonce said, "If you like it you should have put a ring on it"...Just be prepared with some genius proposal lines ready along with your ring and she probably won't be able to say "No"!
Traditional gold jewellery or minimalistic diamonds? What kind of jewellery do you prefer? Let us know in the comment section below.