Listen Up, Christian Bride! Keep These Things in Mind While Planning Your Wedding!
A Christian bride's wedding is just as unique as her look, and almost every woman has dreamt of a white wedding at some point in her life! Find out how you can plan one!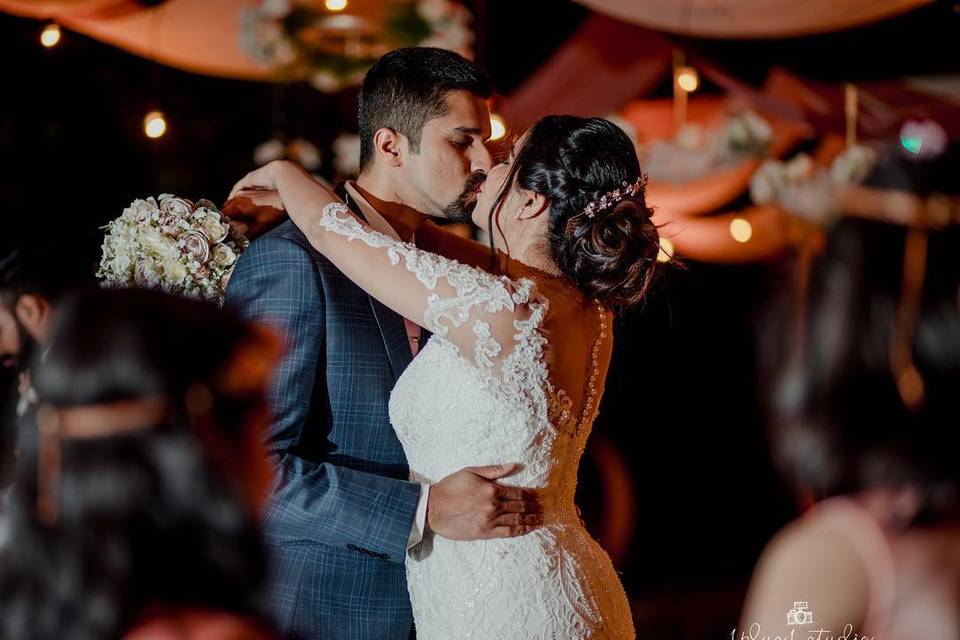 The Christian bride is unlike any other bride in India as her iconic look is so different from the traditional aesthetic followed by most Indian brides. The dupatta is replaced by a gorgeous lacey veil, the lehenga by white wedding gowns, and the mehndi by gloves, rings, or bracelets. Whether you're planning to get married in an ancient church, or are hosting a destination wedding, we know for a fact that all your friends will be mesmerized by the sheer beauty of your wedding.
Let's break down the Christian bride look, wedding décor, and other important elements that will help you plan a lovely wedding.
1. Picking the outfit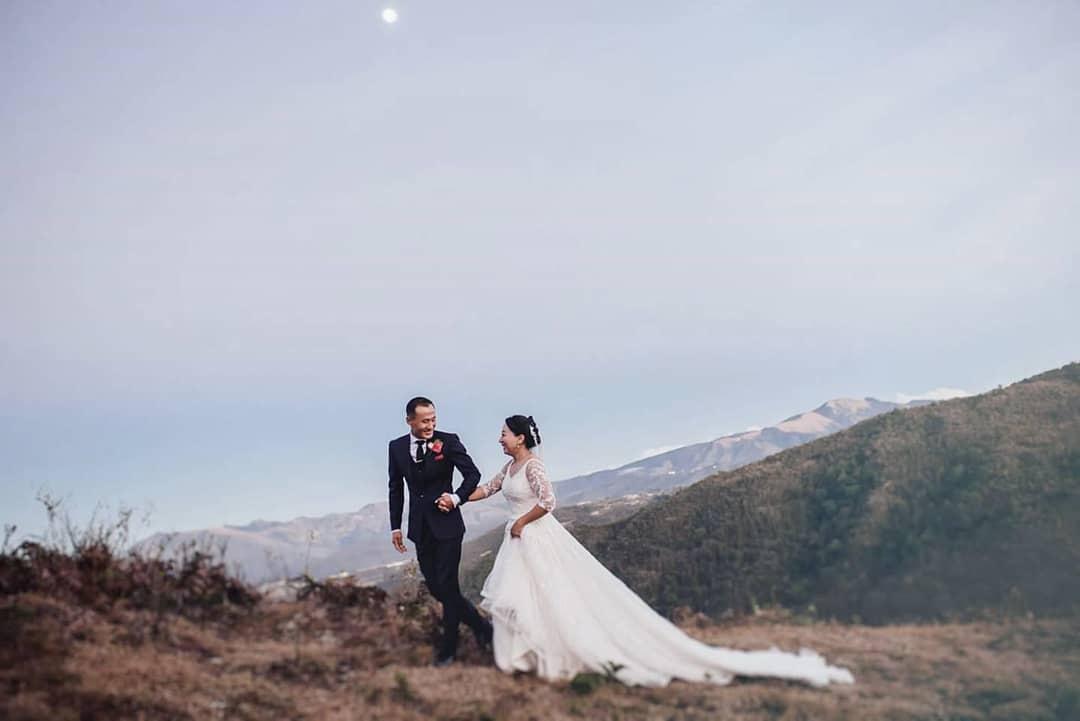 So, let's start with the outfit. A Christian bride wears a gorgeous white dress that can be found in different shapes and sizes. From A-line cuts that flare out to mermaid silhouettes that hug your figure, you can easily find anything you like. Keep the following tips in mind when picking the right outfit:
i) The train
Do you want a long train? If yes, then remember that you'll need high heels too!
ii) The Bodice
The bodice of your dress is very important. It dictates the vibe of the rest of the ensemble. Choose from off-shoulder, cold shoulder, backless, high necked and V neck styles.
iii) Accessories
Do not go overboard with the additional elements. For instance, if you're adding lace to your look, don't also add an additional layer of sheer fabric as it may make the outfit bulky and take the attention away from the lace.
iv) Detailing
With white gowns, pearl detailing is very much in style at the moment, so you should explore adding the same to your ensemble.
2. Styling the outfit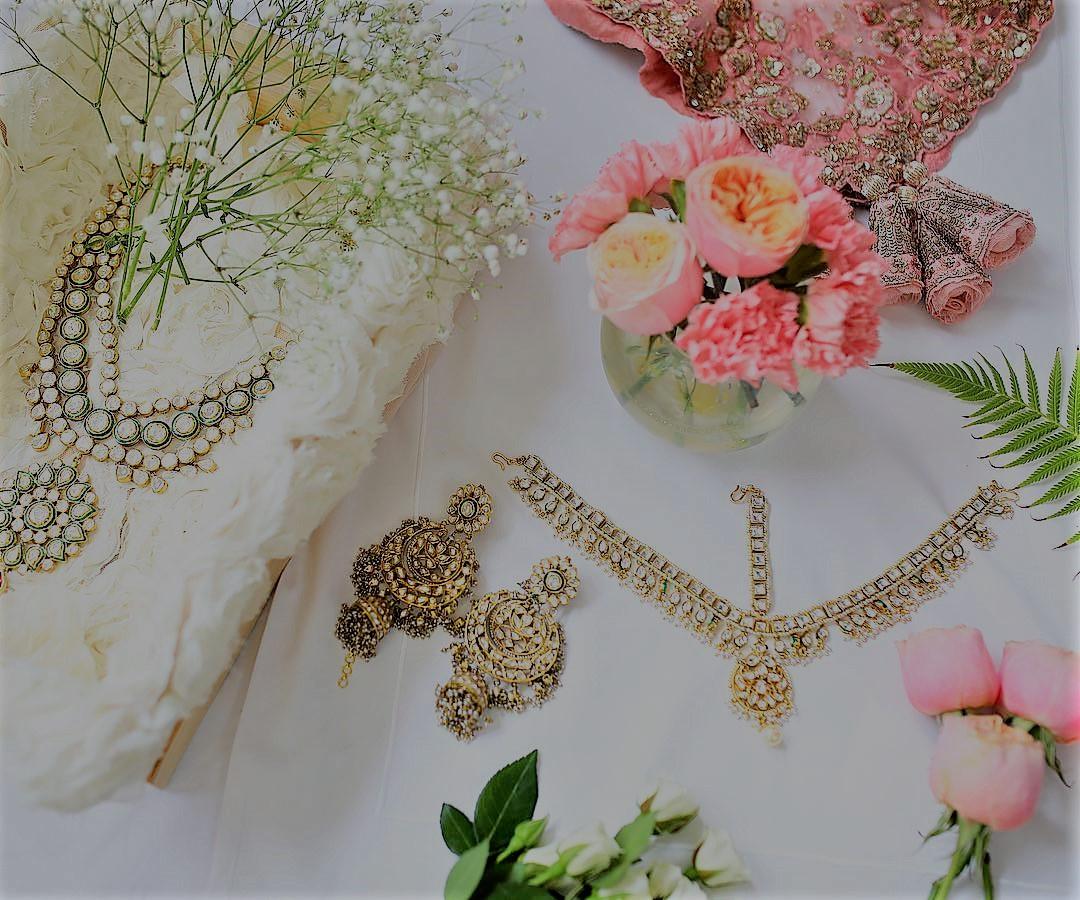 Don't think of styling a white wedding gown as a huge challenge because it's not all that different from styling an ethnic ensemble! Sure, at the end of the day, the colour is starkly different from what you see in other religious ceremonies, but at the end of the day, the way you pick your jewellery and style yourself should not be too different.
Start by asking yourself about the jewellery style that you like the most. Is it heavy temple jewellery? Is it a westernised diamond necklace set? Do you live for Kundan? Once you know what style you like, think about the silhouette of your garment and the neckline of your blouse. That should help you narrow down the types of necklaces that suit your look the most. Don't go for Matha Patti as that will just look misplaced. Do pick huge rings, lightweight bracelets, and lovely earrings!
3. Picking the bouquet!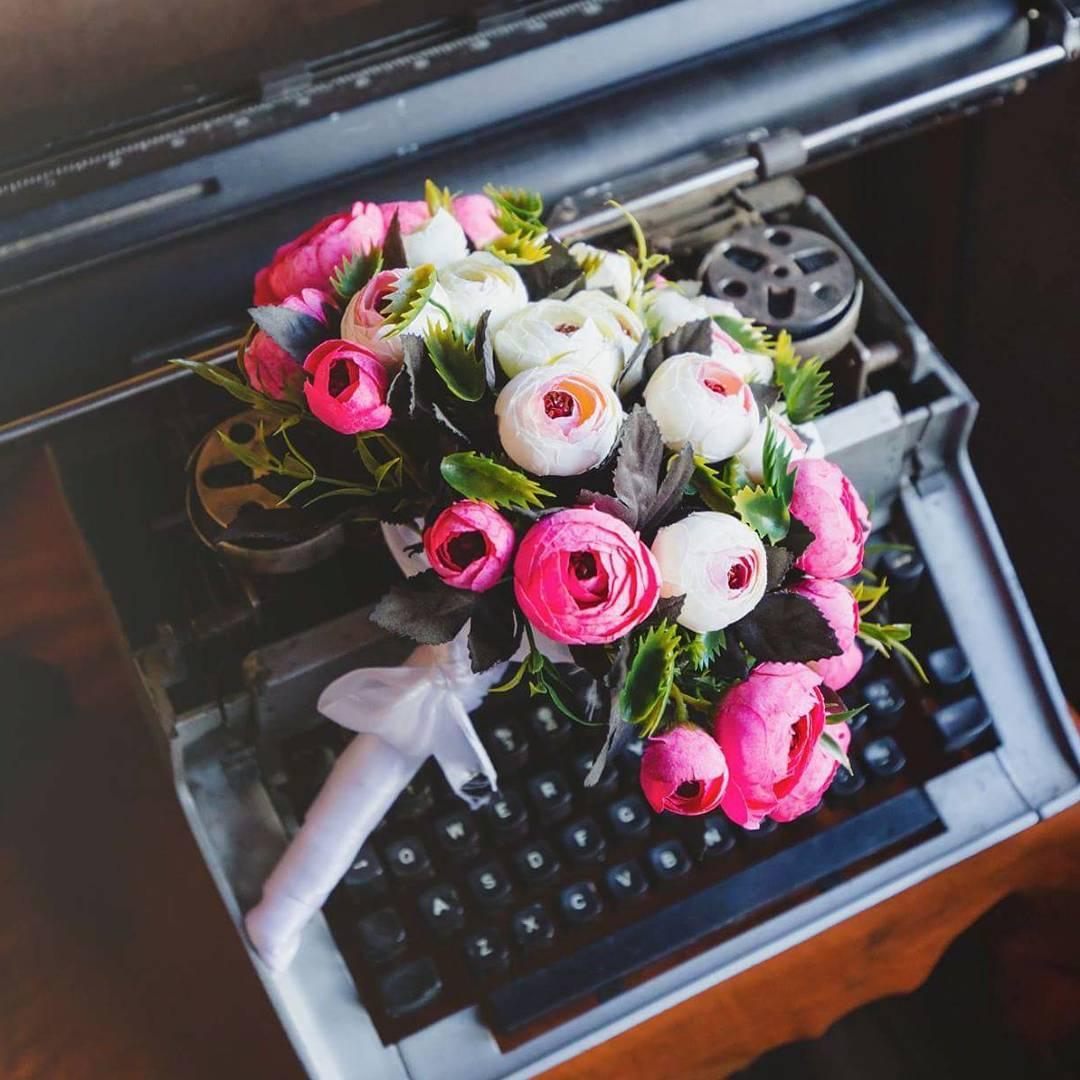 Don't forget that the bouquet plays a huge role in impacting your overall aesthetic. In fact, it's one of the first things that your guests will notice when they see you walking down the aisle. As a Christian bride and her bouquet form an iconic look together, you must pick your flowers with care. What look describes you? Do you love romanticising things? Then why not a bouquet of roses? Are you a woman who prides herself on being different? Then why not lovely orchids? Do you think of yourself as a free spirit? Then you should pick carnations!
4. Selecting the venue and décor!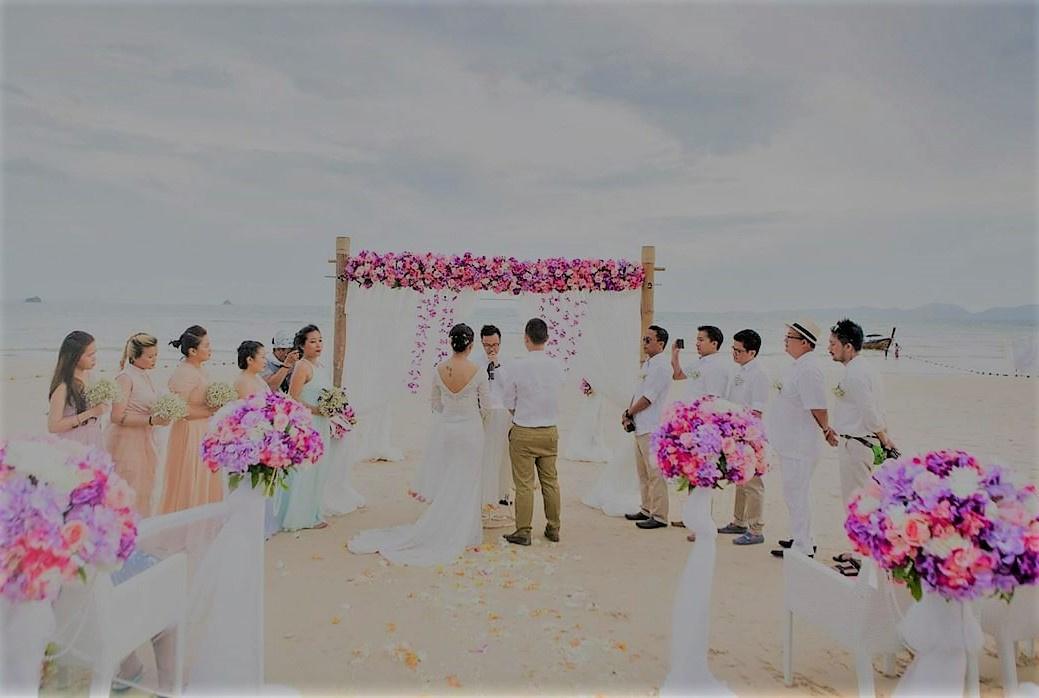 Key consideration while picking your venue is understanding exactly how many guests you're expecting. A pretty venue is absolutely worthless if you can't fit all your guests in the same room! You may have to make two separate guest lists based on whether your mass is happening in a church or not (as many people these days just prefer to have their marriages ordained in a wedding hall).
Ideally, a Christian bride should pick her venue based on the availability of the following:
i) Catering
An in-house catering team that can give you great menu options
ii) Reception celebrations
A dance floor, because a huge part of the reception is all about dancing. We can't have the Christian bride dance with her father in a random corner!
iii) The crew
Lighting and décor teams who can help you design your dream wedding!
5. Deciding the bridesmaids' theme!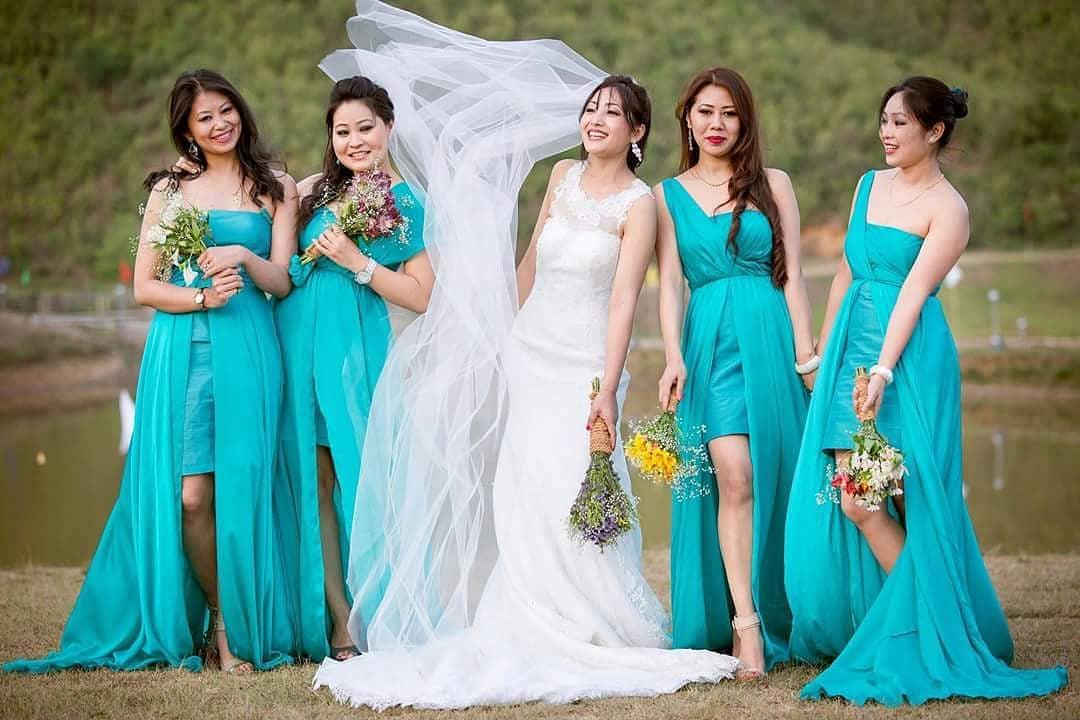 If there's a Christian bride in the house, you can be sure that her bridesmaids aren't far away! Known for sporting the same look, bridesmaids are an important part of the Christian wedding. When you're picking out their theme, don't just pick something that only resonates with your décor. You don't want your bridesmaids to blend into the walls, do you?
Pick something that helps them stand out a bit! For instance, if you're going with a peach colour combination for your wedding décor, make sure that your bridesmaids are wearing coral tones of peach and not the ones that look like pink. This will help them stick with the theme and stand out too!
Once you've sorted out all these elements, you can enjoy your time in the spotlight as the Christian bride and expect your wedding to go off with any glitches!
Get in touch with our expert wedding planners to make sure your dream wedding comes true!