The Bridal Bouquet How To: Choose, Carry And Pose With Blooms Like A Beauty Queen
Not just for an Indian Christian wedding or a southern one, the bridal bouquet is now a legitimate bridal accessory for all brides. Here's how you can pick, pose and incorporate one into your Indian millennial wedding.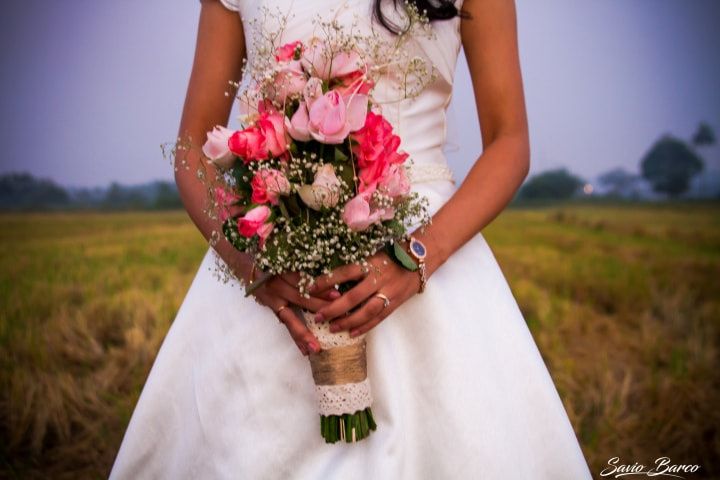 Not just for an Indian Christian wedding or a southern one, the bridal bouquet is now a legitimate bridal accessory for all brides. Here's how you can pick, pose and incorporate one into your Indian millennial wedding.
Go ahead, smell the roses! Your bridal look is incomplete without a fresh set of flowers to accompany you down the aisle. No longer the domain of just Christian weddings or for a South Indian wedding, we've seen the bouquet in the hands of pristine Punjabi brides and more.
Here's how you can work the bridal bouquet into your own bridal look, whether it's picking the right set of flowers, how to pose with them and carry them with you.
Choosing the right bridal bouquet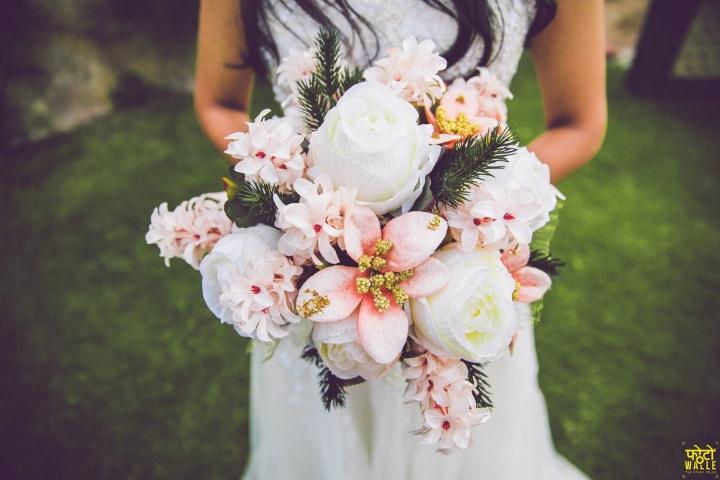 A bridal bouquet is more than an aesthetic, they complement your bridal look, from the blooms you choose, to how they are tied together. Carefully consider the colour, style and age of your wedding flowers. Then, look at the shape of your entire bouquet, accompanying leaves, accessories or flowers and what they say about you as a bride and a person.
A bridal bouquet is a set of floral arrangement elements that are carefully brought together - the types of flowers and their colours, bouquet shape and size as well the ribbons, sheets or even discreet strips of cellophane to tie them up together.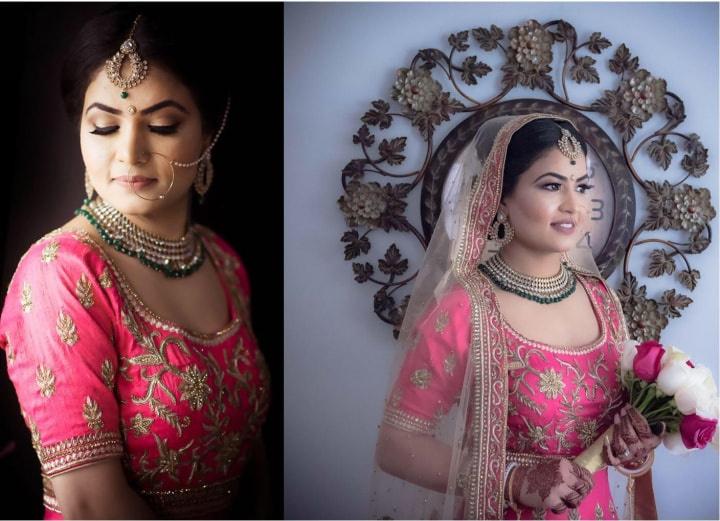 Image courtesy: G Stills Wedding And Portrait Photography
Here's how you choose the right set for yourself -
Close your bridal lehenga /saree or wedding gown first
Research flower colours, types and styles - not just contrast colour pairings, but also the meanings of flowers
Find the flowers that best match your personality in meaning. Look for Indian flowers over international blossoms, as you would get a fresher set, well within the outfit funds from your wedding budget.
Add them to an arrangement that fits your needs
Smell or no smell - Your consideration should also include the fragrance you would prefer to carry. Do you want a strong, heady aroma, a pleasant, small scent or none at all?
Match with your wedding decor theme in colour, style and size too.
Find and add local inspiration: This could be as simple as bamboo stalk strips, dry leaves, sweet peas, baby's breath and more.
Add ribbons or shade which match your bridal outfit
Formal or casual - Choose a style that goes with your choices, be it a traditional bouquet or a rustic one
Create a shape that you can work with - petite or domed, large to a fan-like spray
Carry the bridal bouquet with swag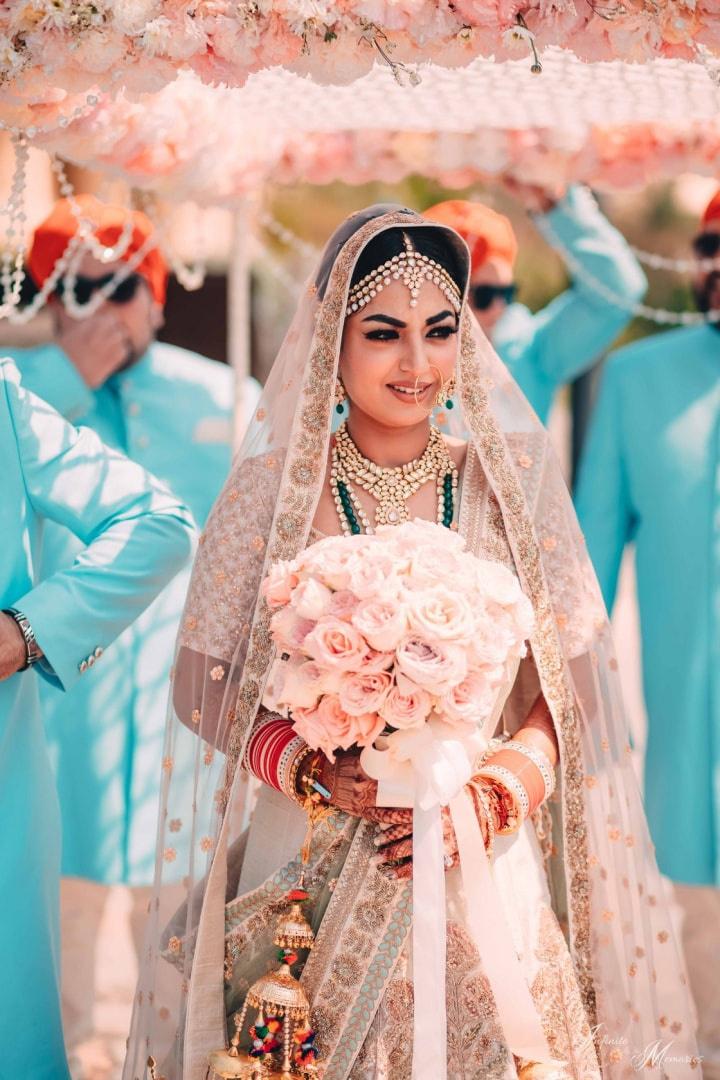 Found the bouquet that best says it's about you? Now, the next step is where you place it. Taken from the popular western wedding tradition, a bridal bouquet is very much a part of the bride's presentation to the wedding - her wedding entry.
Historically, the set of blooms were about creating a sweet-smelling presence for the woman who was making a grand bridal entry. Now, the pretty blossoms are about adding to the appeal, especially for a bridal photoshoot. So, here's how you can carry it with style.
- At waist height, within both hands
- Hefting it in a single hand, to show how it's all Chilla for you
Choose the one that's comforting to your sensibilities.
Posing with a bridal bouquet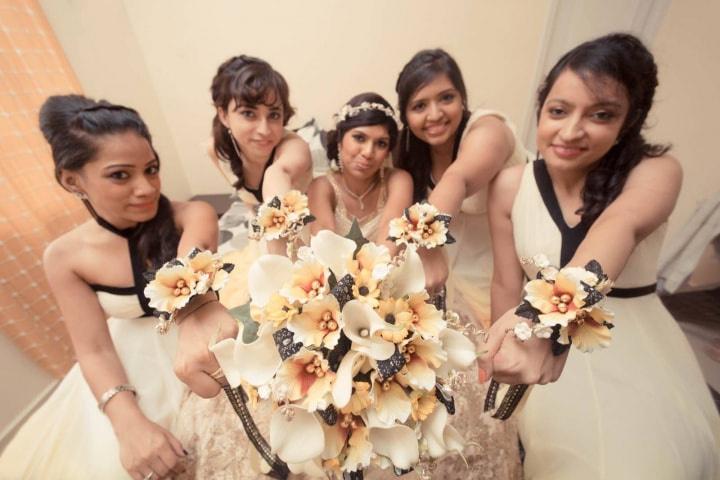 A bridal bouquet adds a feminine touch, a dash of playfulness and even a shy look, a la the blushing bride to your overall look. When offset against the many, bridesmaid bouquets, it puts you into your own spotlight. Here are a few ideas you can use for your own bridal bouquet photo shoot poses: Like what you see?
Now, go ahead, connect with a florist and book the set of blooms that best suit your personality for your special day.
1. The Valedictorian Entry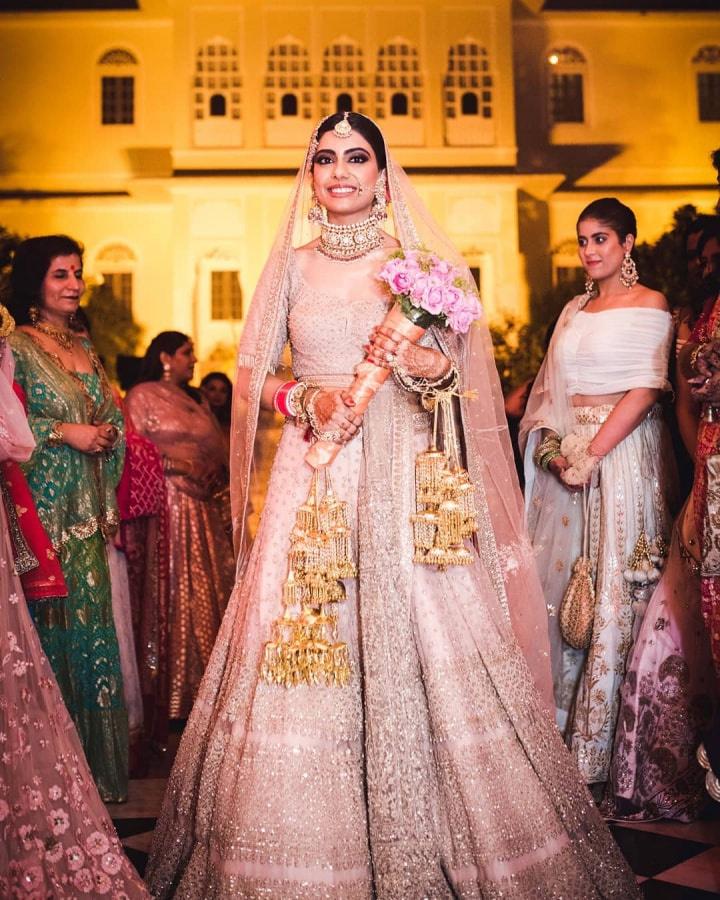 Bask in your own halo by holding your set of posies as a trophy.
2. Centrestage appeal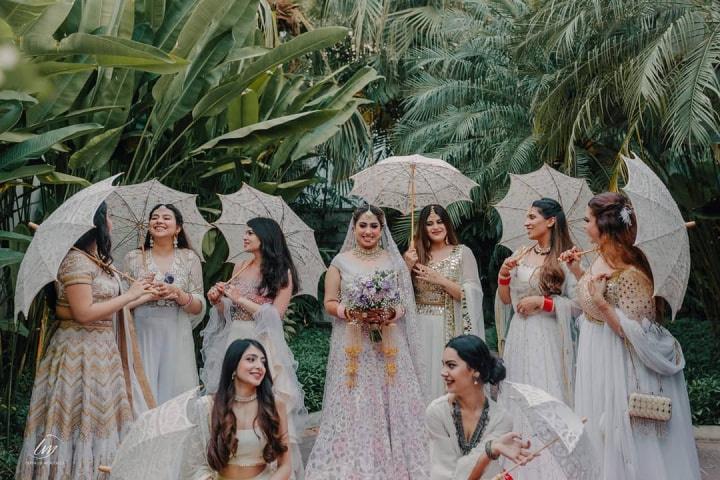 Let the world go by as you bask in the halo of your spotlight, courtesy your flower power.
3. A romantic nudge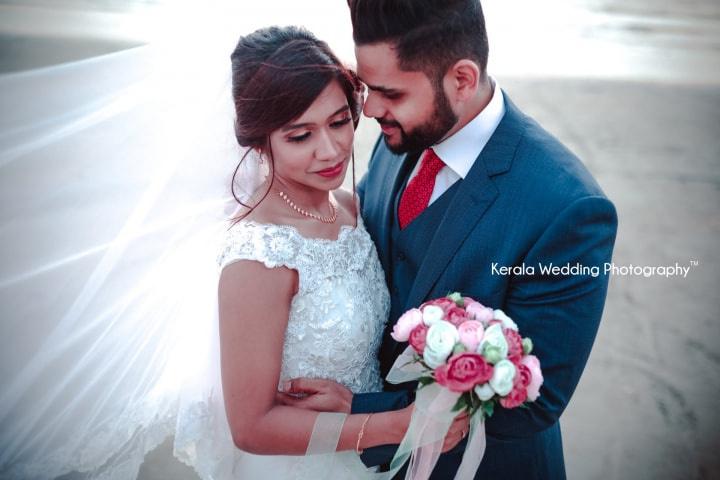 Let the flowers say what you desire when you step closer to each other.
4. The blushing bride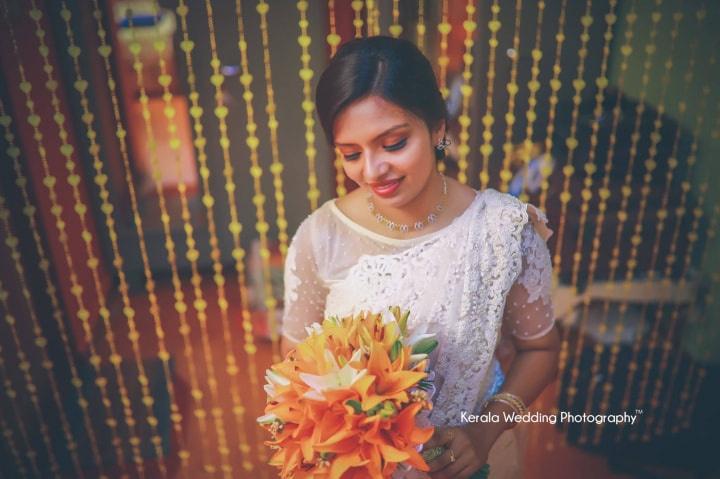 Too shy for the camera? Hold up your bridal bouquet please!
5. I'm with friends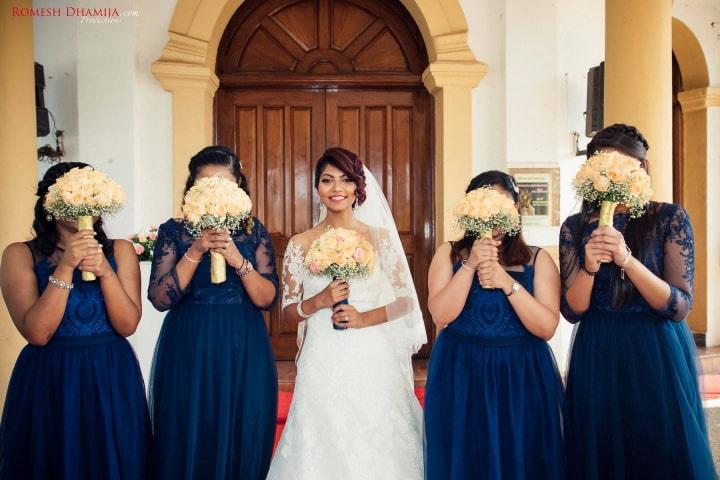 Spell your comfort zone with your familiars, with a hint of playfulness courtesy your bridal bouquet.
Have more ideas around the bridal bouquet. Drop them in the comments below.