5 Western Wedding Traditions That Put a Spin on Our Indian Shaadis
Be it the something blue tradition, wedding cakes or the amazing wedding cocktails, there are many western wedding traditions that have taken over Indian Weddings, and we love it!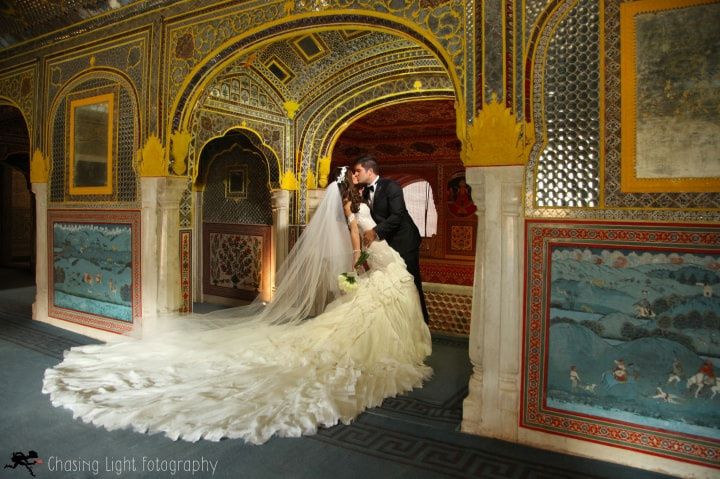 With changing times, even traditions need an upgrade through new additions. And the latest is western wedding traditions that now we completely own! You will see many cute save the date photos, glamorous bachelorette parties and swoon-worthy cake pictures in your friends' albums which must have flooded your social media feed. Planning to adopt some of them for your own wedding? While some are already popular and widespread, some are fairly new but making a big entry. Let's check them out!
1. Wedding Cakes & Champagne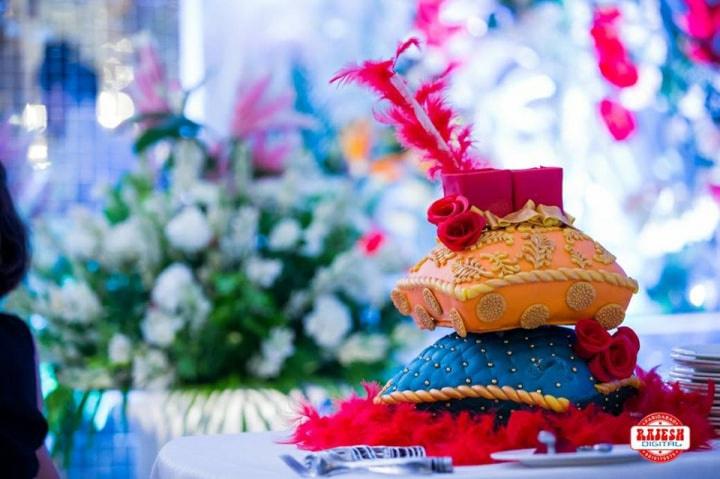 It has become very common for newly married couples to cut a wedding cake on their reception day. This is not something that is traditionally Indian but inspired from the west. From cute cake toppers, to elegantly designed cakes; couples today prefer cutting a cake to mark a new beginning rather than the same old ladoos and mithais. Another tradition associated with the wedding reception, originally a western wedding tradition, is the popping open a bottle of champagne. Champagne is associated with grand celebrations and to new beginnings- makes sense right?
2. Cocktail Parties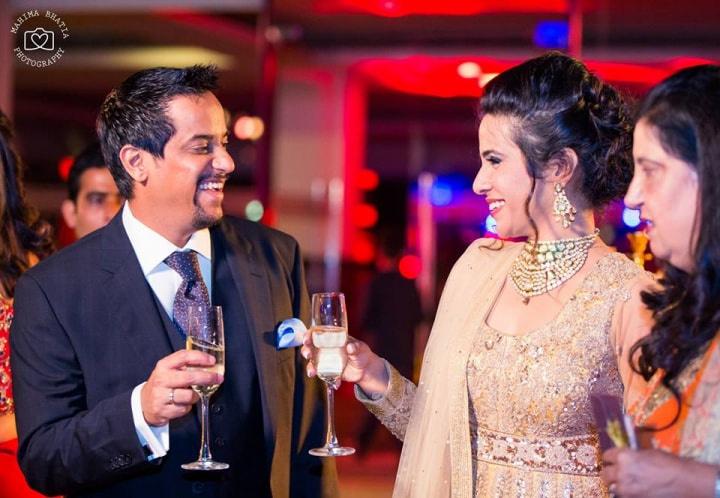 Cocktail parties are not an Indian wedding tradition but definitely one that we Indians have happily welcomed! It's a great way to let loose, mingle, put on our dancing shoes and of course, spend a 'high spirited' evening in a glitzy party lounge. While some couples combine this with the traditional Indian Sangeet function, some keep it as a separate event, similar to a reception.
3. Something Blue, Something Old and Something Borrowed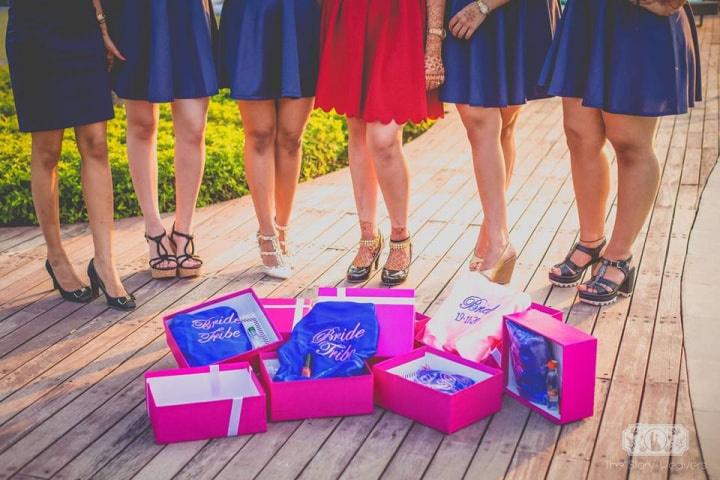 Brides today love to explore new things that can make their wedding a little more exciting and memorable. Something blue, like shoes or even clothes, signify purity, love and fidelity. Something old, like an heirloom piece, signifies the continuity of life. Something borrowed, like a handkerchief, signifies borrowed happiness. This tradition originally comes from British wedding culture but has now found a home in Indian weddings too.
4. Giving The Bride Away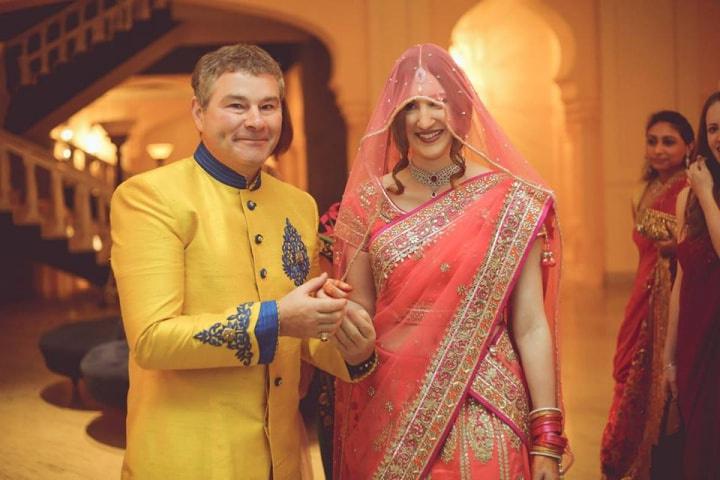 In western wedding tradition, the father of the bride walks down the aisle and literally 'gives away' the hand of the bride to the husband-to-be. This signifies an approval on the father's behalf for the man chosen by his daughter. In India, we have the 'kanyadaan' tradition which is similar to this tradition. Many modern-day brides choose to make a bridal entrance with their father, taking a cue from the 'giving away' tradition.
5. Down on One Knee!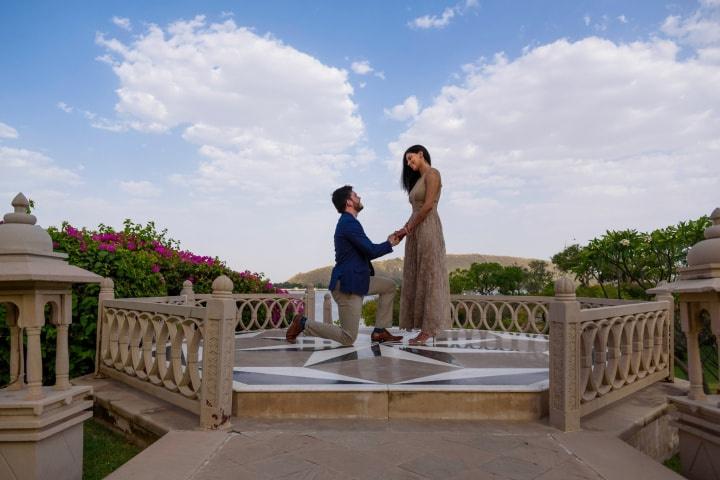 We have seen it in almost every Hollywood film and this precious 'down on one knee' proposal is now being replicated at Indian weddings. It is a tradition that has swept the engagement event and very excitedly adopted by all. After all, who does not want that kind of dreamy, romantic proposal?
We Enlist for You Some Tips That Will Breathe the Romance You Share in Your Wedding and Related Ceremonies as Well:
There is literally n number of ways that must be taken care of when planning and hosting a wedding or any wedding related functions. The fact that it usually involves a few hundred people, with a lot of to and fro it might get exhausting for a couple of the hour as they will have one too many things on their plate to take care of. There, we have listed a few tips to make their wedding planning, execution a hassle-free and smooth ride. Read on to find out!
1. Invest in a good wedding planning company. By doing so, you will have someone who is superior to you and that will make the delegation of work easier and you will get to enjoy your wedding while it lasts
2. But your friends on bridesmaid and groomsmen duties. The one tradition from the myriad of western wedding traditions that we love most is the bachelor and bachelorette parties. Aint that fun now? To make sure that you get the best one in your honour, put your groomsmen and ladies on party duty and make them host for you a debaucherous affair that makes for one hell of a part, that never ceases to end!
3. And, lastly, find some games to add to your parties. We know of some spectacular game related ideas that you can take a hint from and add them to make your wedding more fun for not just yourself but also your friends!
'Save The Date' photo shoots, pre and post wedding pictures, bridesmaids and groomsmen in coordinated attire, centrepieces for tables... call them western wedding traditions or call them Indian traditions inspired by the west, in any way they are beautiful, meaningful, significant and definitely pack in a bundle of memories for the bride, groom and everyone else around them.
Which western wedding traditions would you like to adopt for your wedding? Do tell us in the comments below.