Perfect, Chic & Trendy Blue Suit Combinations for Your Trousseau
Looking for the perfect blue suit combinations for your wardrobe? Well, we've got you one of the best sets from designer Anita Dongre right here!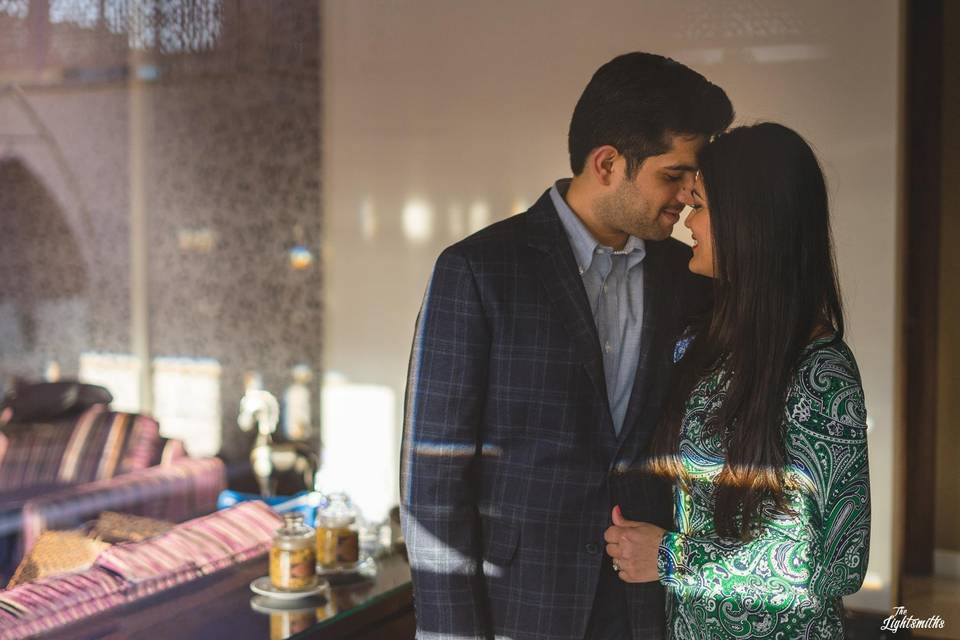 Once the date is set for the wedding and the venue booked, the preparation for life after the wedding too starts. The endless lists and attention to detail which ensure you are ready for every occasion!
And one such aspect that you need to prepare and collect for is your bridal trousseau not just for the big day but for the days after the wedding which include the first festivals, small ceremonies and many such other occasions.
The perfect bridal trousseau has an array of outfits right from the simple to the regal, from wedding sarees to suits but the one essential characteristic for each piece must be its versatility. You must be able to reuse the outfit in different ways several times to deliver a different look each time.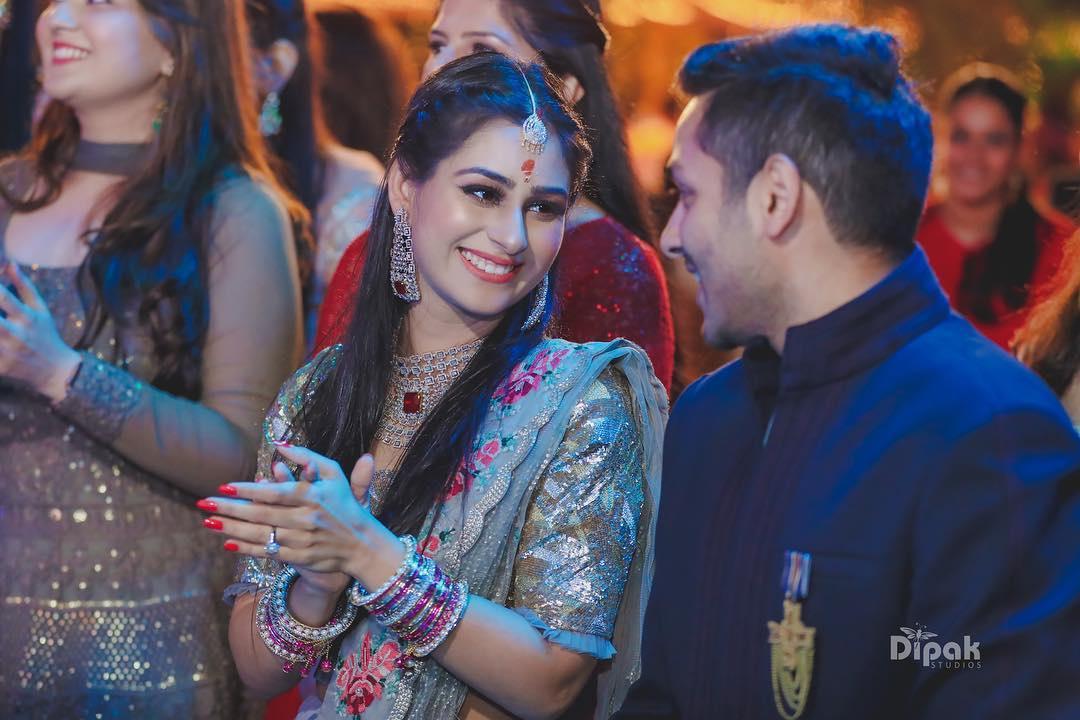 And with that, we've brought you some inspiring bright blue suit combinations from the house of Anita Dongre which will be the highlight of your trousseau.
The thing about blue suit combinations is that suits are comfortable and simple the blue colour makes it bright enough for any functions and will always remain in vogue be it a puja at your home or even your sister's Roka ceremony.
A designer piece is an investment more so if it is a staple piece like a suit, so let's dive into these latest blue suit combinations!
Floral print for the win!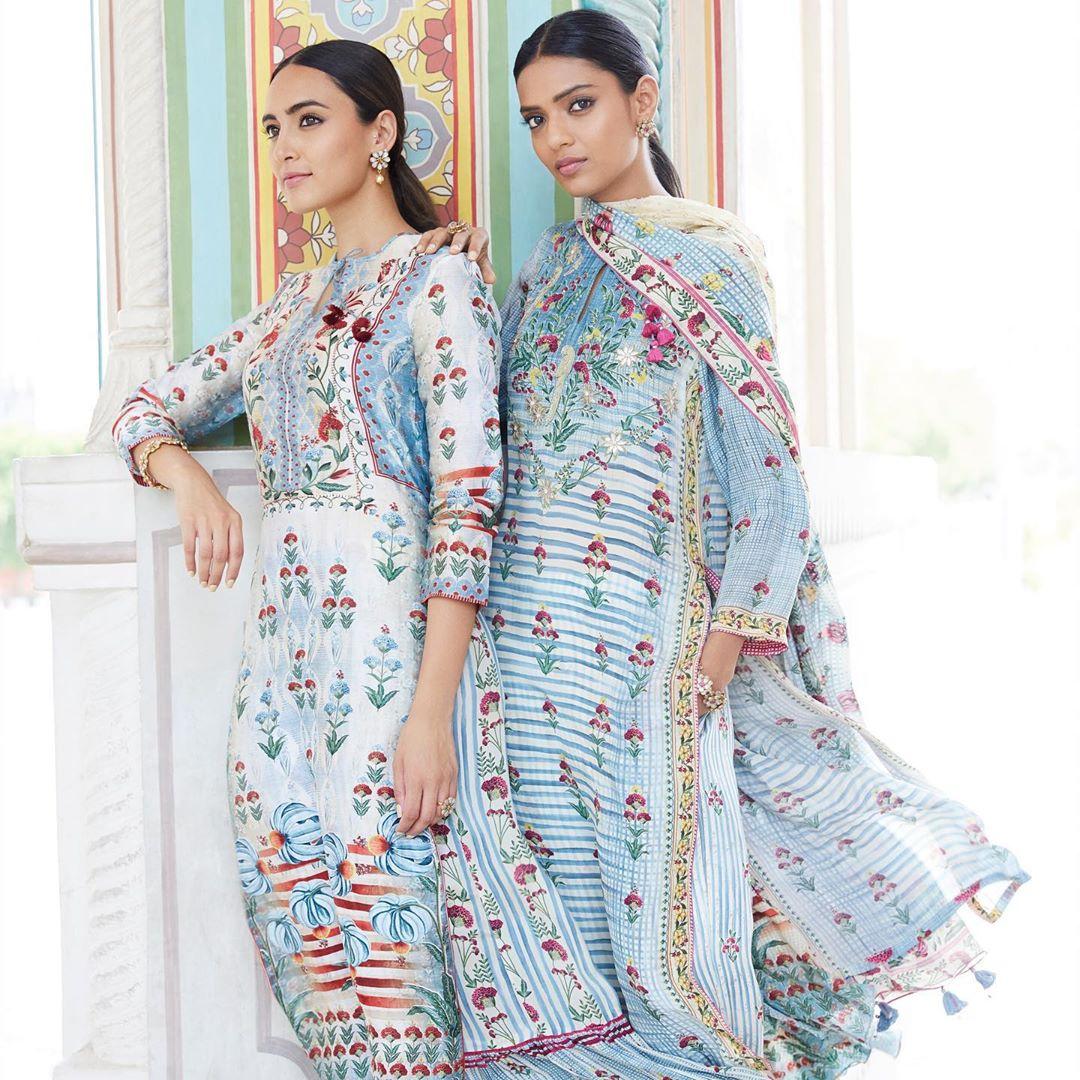 You can never go wrong while combining your love for blue suit combinations and floral patterns! This Anita Dongre printed suit is just the perfect piece for the brides looking for a staple elegant piece which will make a statement just by its simplicity.
Perfect for morning functions, this simple blue suit combinations pairs flowers and even checks so seamlessly. We especially cannot help but love the addition of pocket in the suit. Such simple details make for a special set.
You can always style this kurta again with ripped denim or use with trousers with a white T-shirt, the list of how you can reuse this set is endless…
Symmetrical print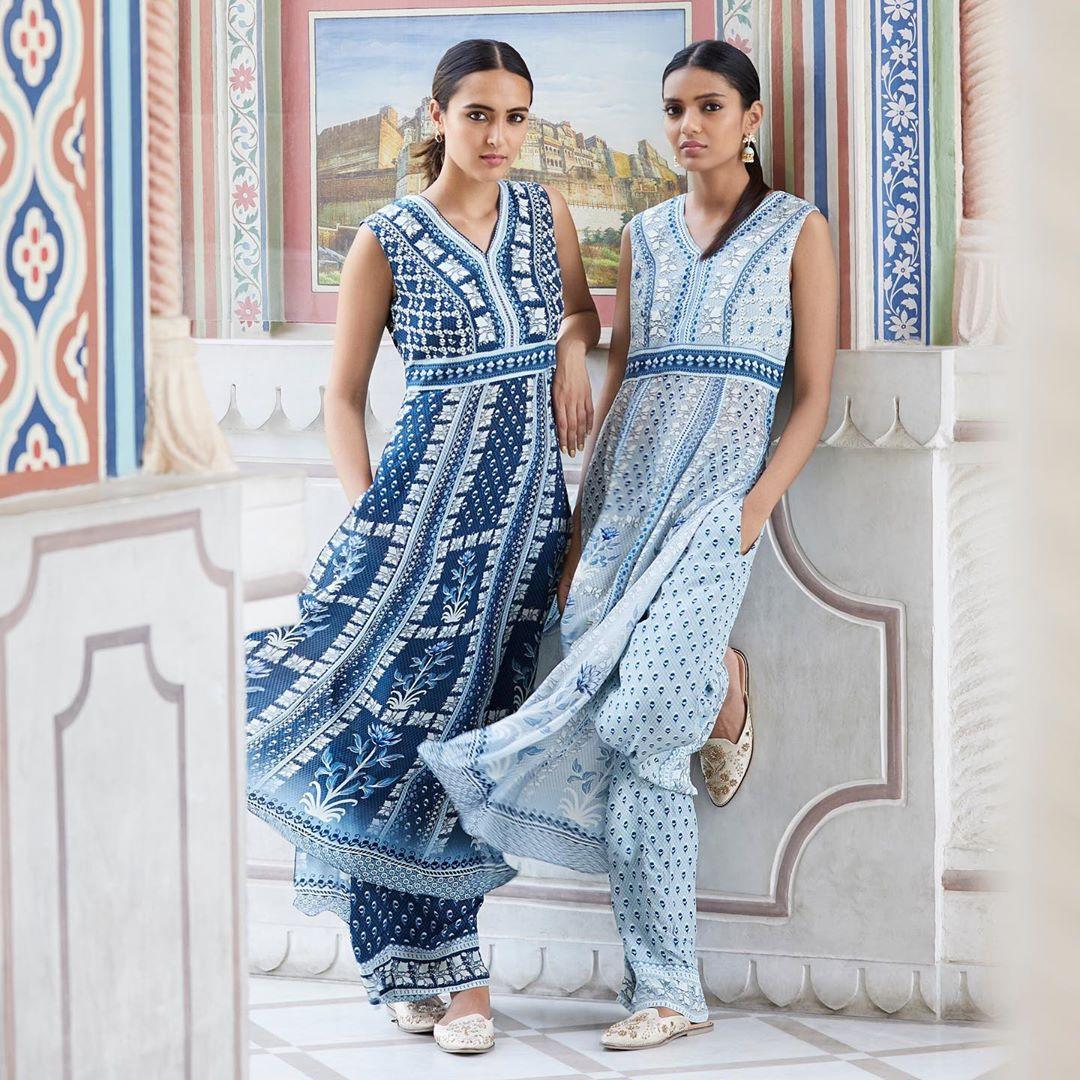 Want printed suit combinations apart from floral? These chic suits will just do the trick. The sleeveless high-slit kurtas paired with straight pants featuring symmetry of patterns feature different hues of blue yet the heart wants both because of how simple yet unique the designs are! These too will make for staple pieces in your trousseau which will come in use for simpler occasions and can easily be dressed up with the use of belts and even loud lips like red or bright pink!
Inverted duo blueprint on white
While talking about blue suit combinations most of us think of monochromatic blue outfits which champion blue, but this set does the opposite while still highlighting blue so elegantly. The pure white sharara set and straight pant set both make for perfect blue suit combinations.
While both are simple in nature they stand out because of the almost soothing combination with white and the delicate layers and use of embroidery. Depending upon your personal taste you can choose either of these two for more important occasions as these are classic options which will always be in style!
Princess look with blue & white embroidery!
Looking for one of these blue suit combinations to be the royal and dreamy piece for the first festival or a friend's wedding? Well, this Anita Dongre embellished Anarkali set is just that and so much more.
The intricate and beautiful detailing all along the sky-blue bodice with silver is just divine! You are sure to make an impression with such an elegant piece. The net dupatta in a lighter hue of blue just ties it together giving it the much-needed traditional edge.
You can style such a piece with a statement Chandbali earring and a nice tennis bracelet.
Pastel heaven & applique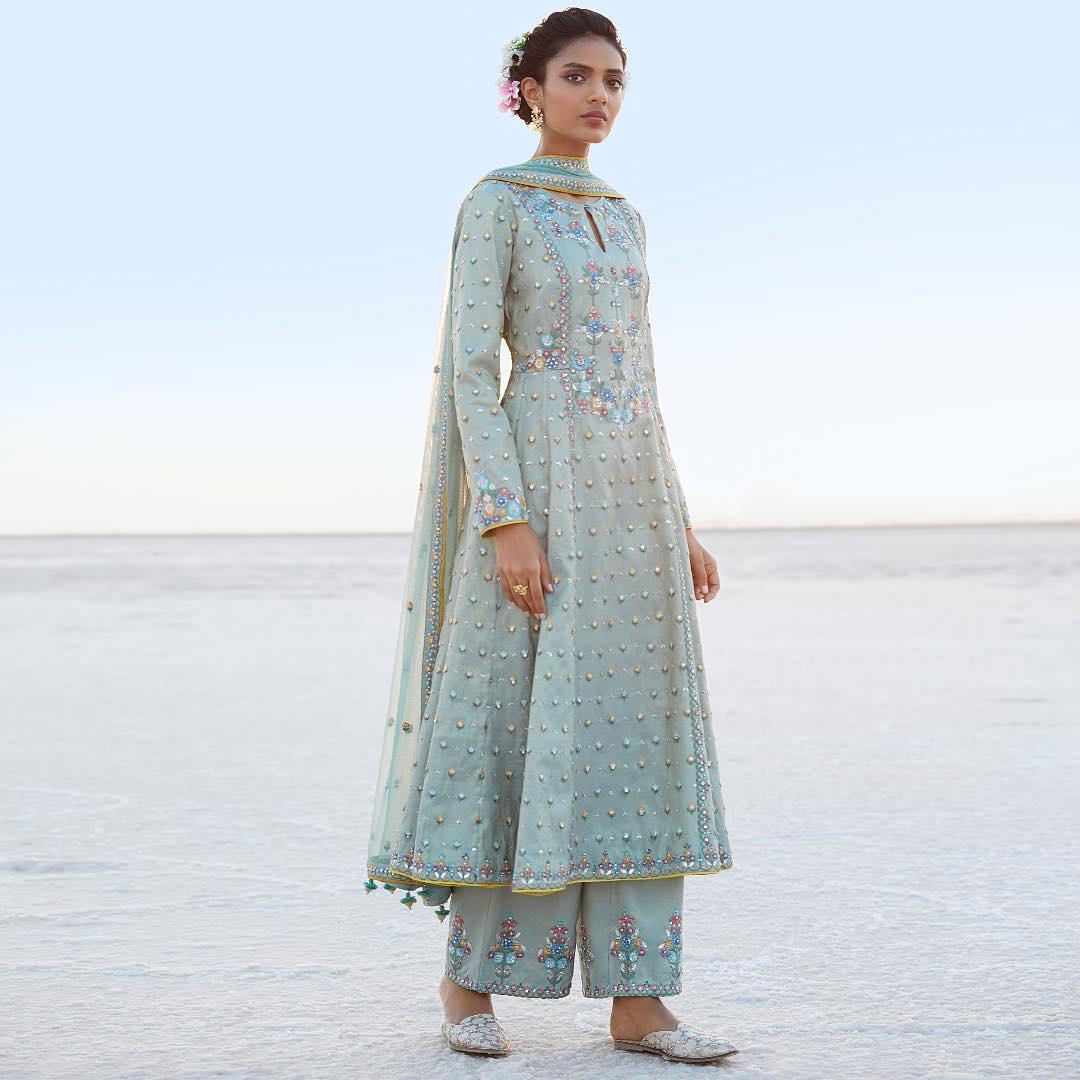 Honestly, pastel colours never cease to win us over! And of all blue suit combinations, this combo has done just that. Paired with a muted tone of blue, the numerous pastel shades highlighting the embroidery do so much for the designer Anarkali set!
The straight pants with embroidered hems, the pattern all over the kurta and the net dupatta draped elegantly, all seem to be working seamlessly. The colour scheme here in this suit makes this too the perfect investment for your trousseau.
These blue suit combinations are chic and elegant, to say the least, and will always come to aid in times of your fashion crisis. Whether you choose to go with the printed set or the embellished one, these blue suit combinations are bright for a summer evening and also perfect for winter morning and will make you stand out owing to its detail and monochromatic style.
While each of these suit combinations was distinct in their style and theme, they all are versatile pieces which make for an essential piece in your bridal trousseau.
Be sure to try out these styles before picking the one for you! So, which of these did you like the most? Do let us know in the comments below.