11 Female Homegrown Designers to Keep an Eye on When Preparing Your Trousseau
WeddingWire India rounds up homegrown designers who have perfect collections for the wedding trousseau of every sustainable yet fashion-forward bride.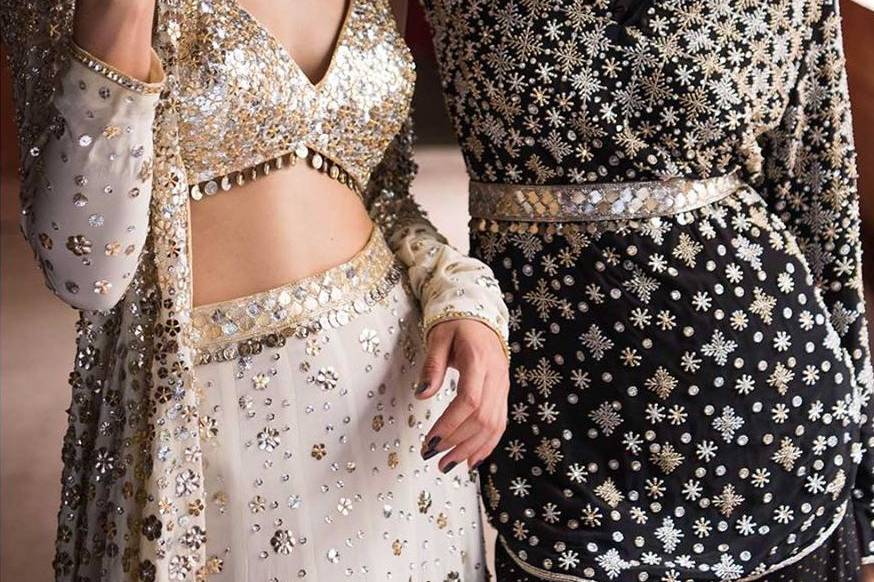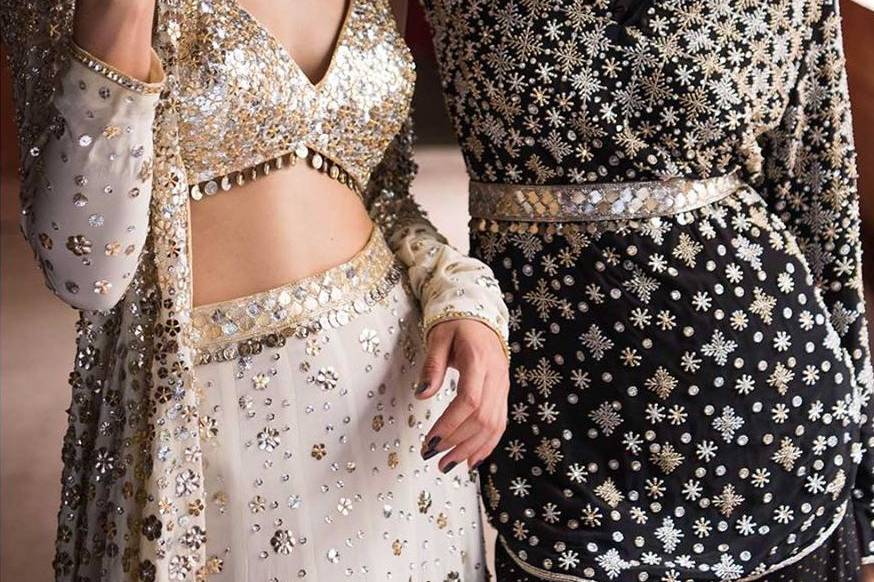 Image Courtesy: Anushka Khanna
Being a woman you've always fancied walking down the aisle in the most exquisite designer pieces from famous couturiers and definitely wanted to get your hands on at least one of their ensembles to add to your wedding trousseau. The first step towards making your dream wedding come true is to zero upon what to wear and who to wear for your wedding ceremonies. With a sky full of options of designers and outfits to choose from, shortlisting the designers who would be responsible to put together your wedding outfits and wedding trousseau. While you would be aware of all the globally renowned designers, how about exploring some infamous but equally intriguing options? There are a bountiful of up-and-coming homegrown designers out there who deserve our precious attention. With a fresh take on contemporary Indian fashion and a whole lot of experimentation, these emerging designers have made their way into the hearts and Instagram feeds of top-notch fashion bloggers, TV celebrities and even B-town divas. They might not walk their collection down the ramp always, but they're sure to give your repertoire a fresh spin. Who are they and where can you find them? Right here!
So, whether you're looking for designers for your wedding outfits or simply looking out for some festive wear for post-wedding use, we've fished out some of the best homegrown designers on the wedding fashion radar who can be considered for your trousseau. We understand that shopping for the trousseau in itself is a painstaking process, given the weeks and months spent; researching labels shouldn't be one of them. Hence, we cooked you up a list that needs to be bookmarked, right away!
Sana Barreja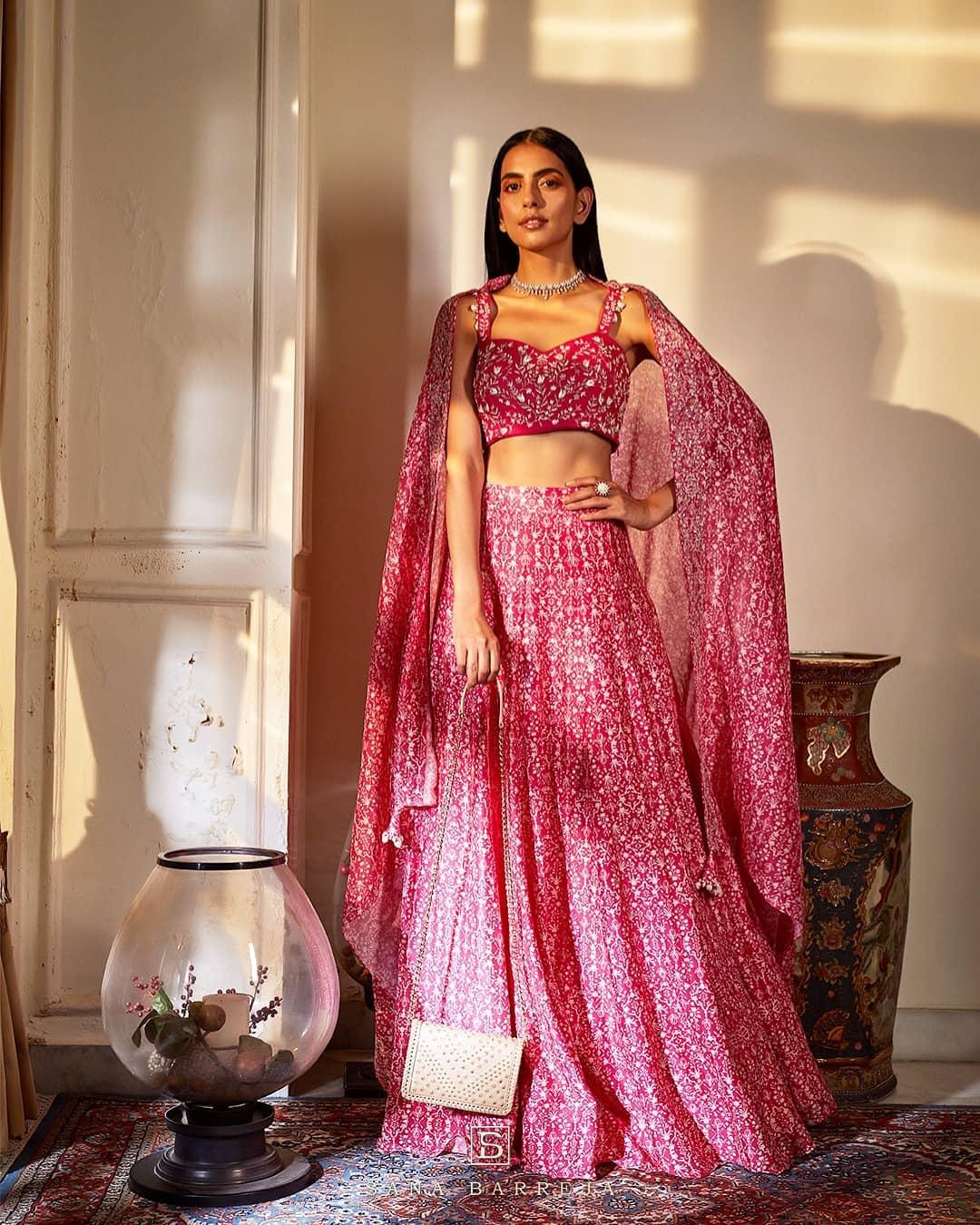 Image Courtesy: Sana Barreja
Sana Barreja's collection which boasts of elaborate hand embroideries, speaks on behalf of her love for the avant-garde. Her ensembles which are guided with keen attention to detail incorporate clean lines, romantic silhouettes, and timeless craftsmanship and aim to empower women with an individualistic sense of style. Engineered towards the amalgamation of contemporary and fusion styles, the brand is a marriage of effortless design and grace. Her designs are a true reflection of the dynamic style-scape through a progressive lens.
Also Read - Dreamy Pink Lehenga Designs
Kalista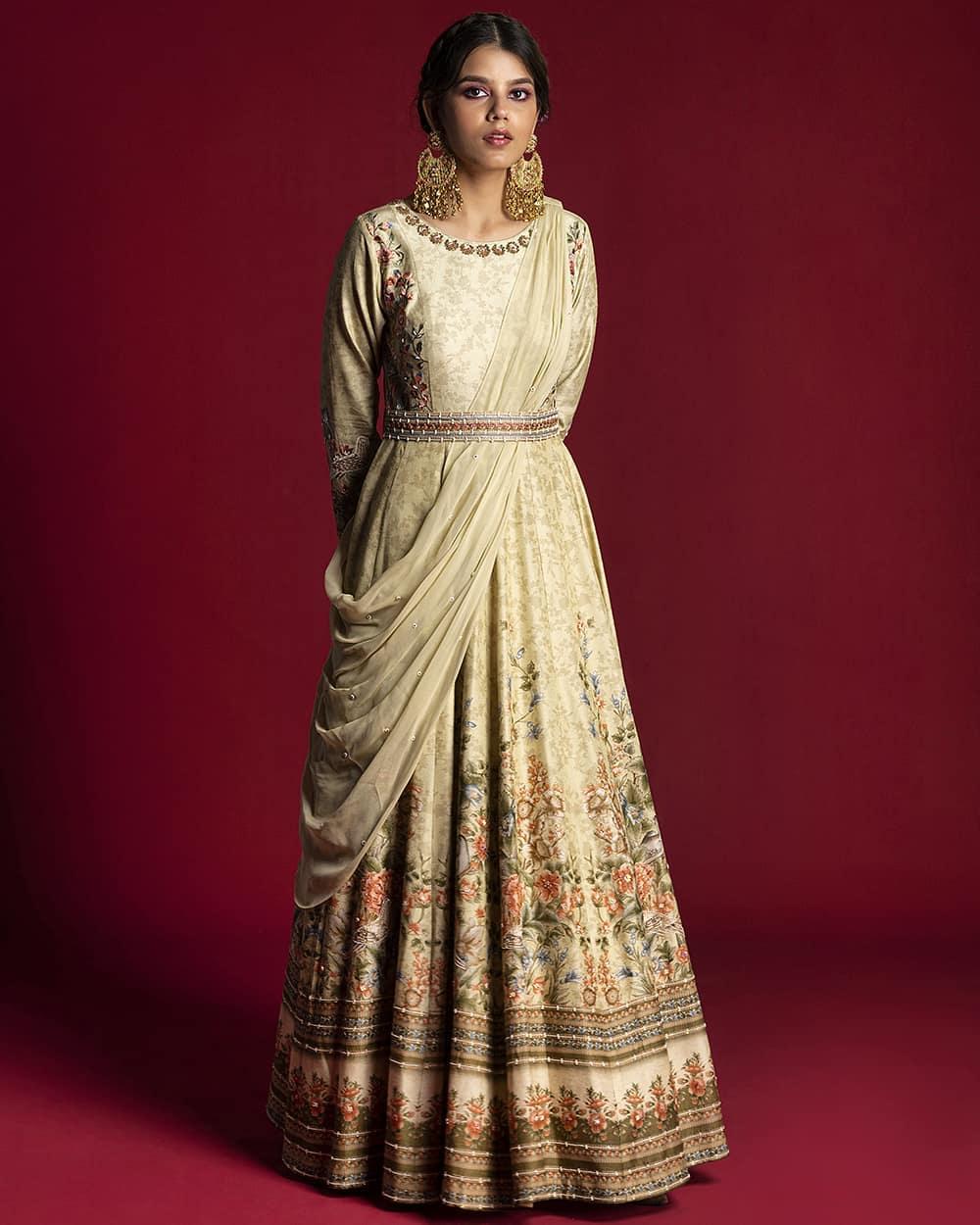 Image Courtesy: Kalista
A strong sense of uniqueness drenched in the inspiration from nature and our cultural diversity, Kalista is India's Premier Print Design House. The brand upholds the ideology of breaking the monotony of indifferent choices and embracing the adventure of experimentation with its craftsmanship. With an expansive use of colours, styles, graphics and patterns, each ensemble at Kalista provides a high sense of design, making each garment different from the other.
Also Read - Elegant Full Sleeve Gown Designs
Vvani by Vani Vats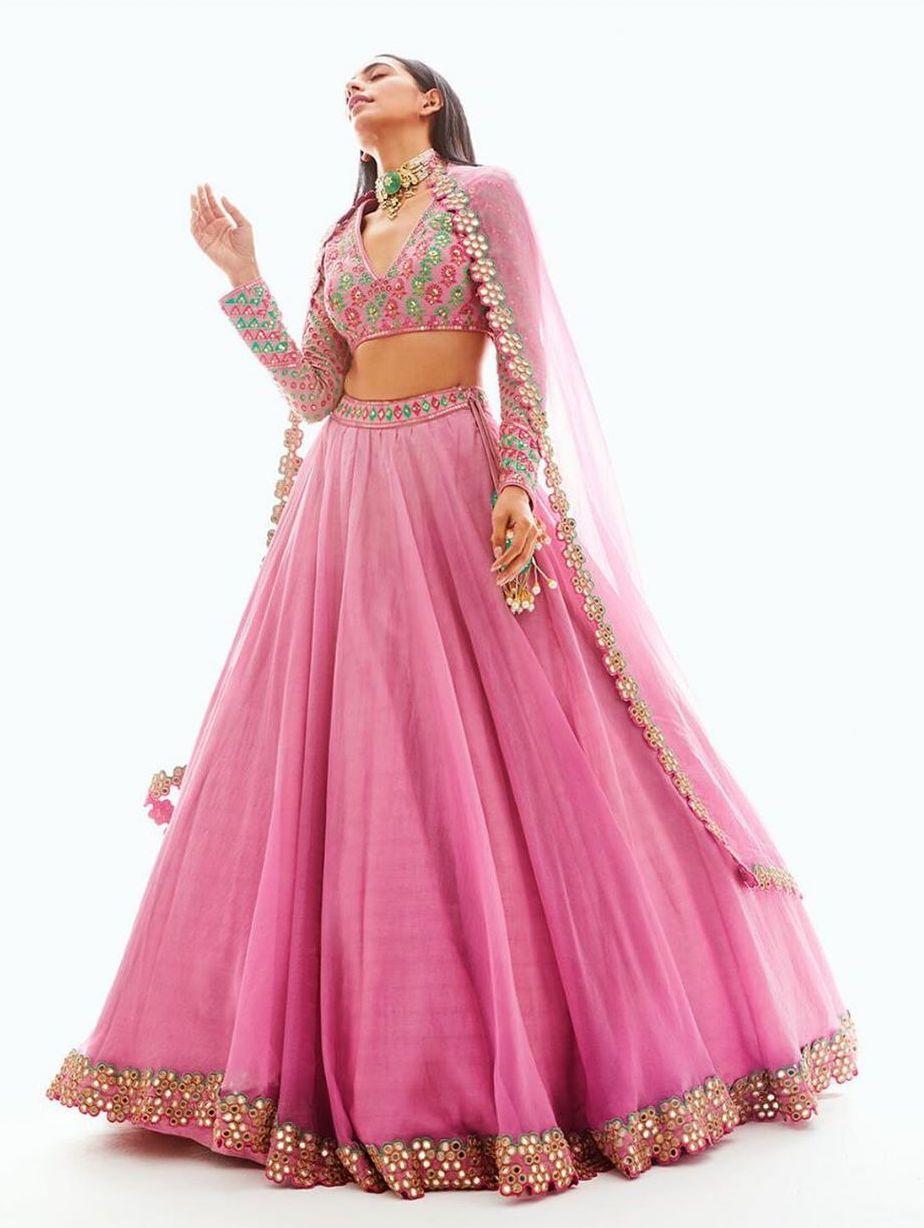 The impressive range of lehengas and sarees weaved with a rather unusual ideology, the ensemble line Vvani by Vani Vats is a true embodiment of modern Indian women. The royal handcrafted embroideries and the unconventional designs in her collection define the juxtaposition of the modern and contemporary worlds and how their coexistence is the only way to put forth evolutionary craftsmanship along with preserving the rich culture and heritage of our land.
Also Read - Minimalist Wedding Dresses to Make a Statement
Devyani Mehrotra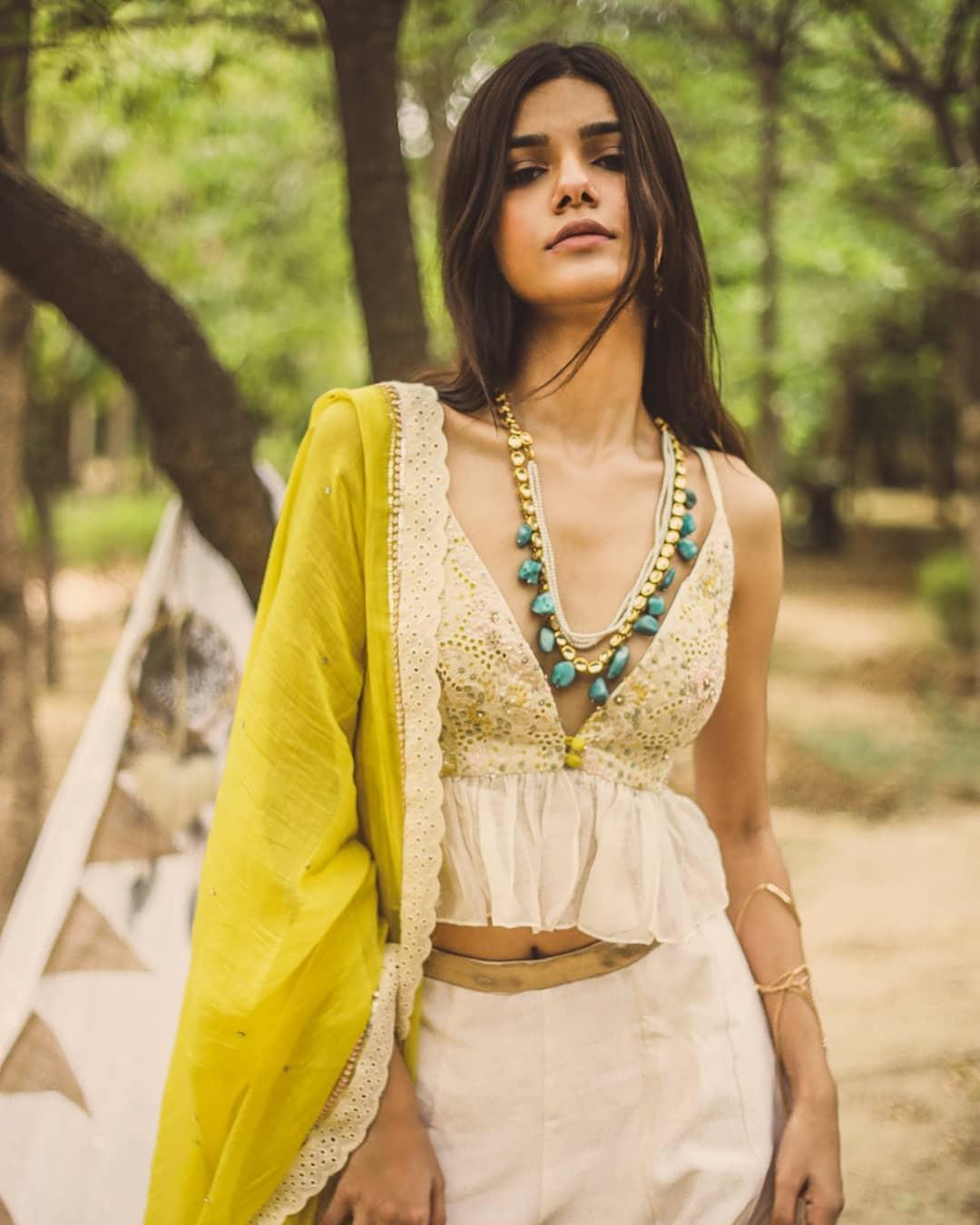 Image Courtesy: Devyani Mehrotra
Contemporary street-smart clothing met Indian sensibilities when Devyani Mehrotra weaved her collection with a freewheeling nomadic attitude. Inspired by the various cultures and styles around her, the ensembles are all about rich colours, pleasant prints and subdued embroideries – an absolute delight for the unconventional brides-to-be. It's all about the uncompromisable comfort for the unabashed, enthused women of today. Devyani's collections boast of her strength for uniting prints and textures while retaining the distinctiveness of each garment designed.
Anushka Khanna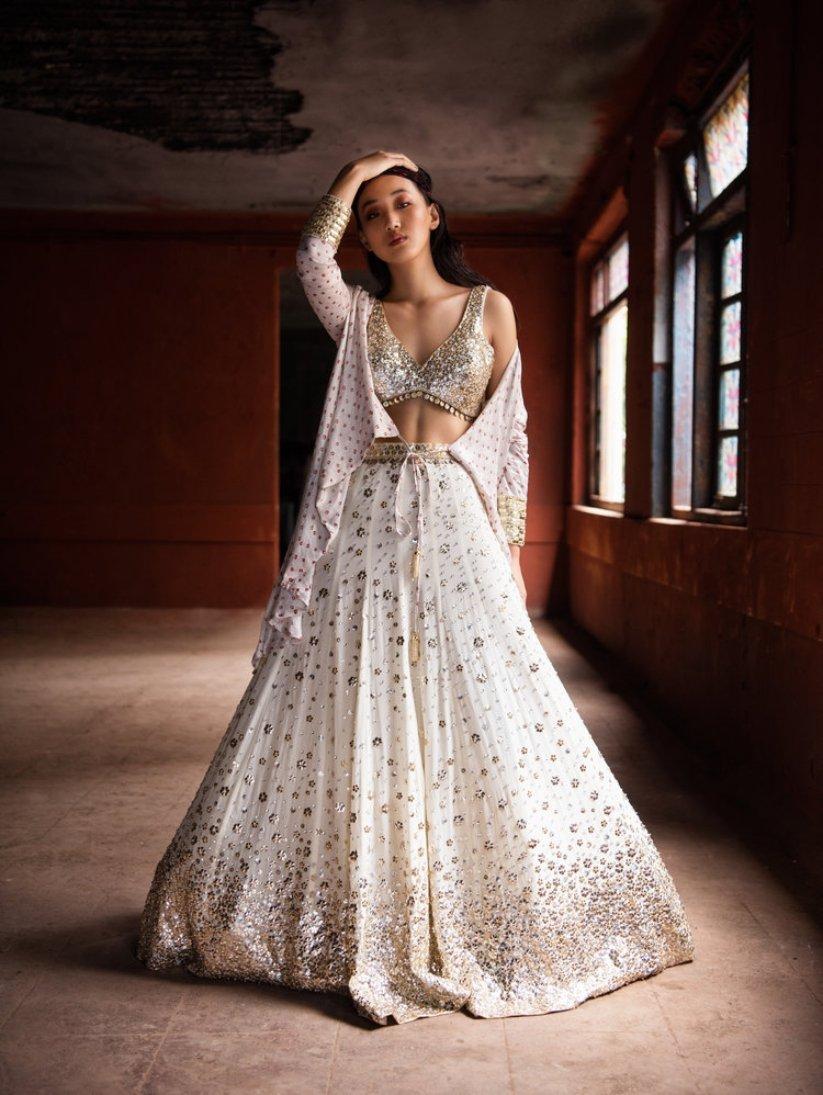 Image Courtesy: Anushka Khanna
Indian heritage meets global perspective with the bespoke festive creations by Mumbai-based designer, Anushka Khanna. Her line of resort basics elucidates her love for colour, one-of-a-kind designs and meticulous embroideries. With an expansive use of unique textures and an extraordinary fit and flair in the garments, the ensembles are easy-chic, vibrant and fresh. From long jackets and lehengas to kimonos and wide-leg pants, her creation is easy to move in, making it perfect for the carefree brides of today to frolic around with ease.
Also Read - Latest White Lehenga Designs
Tokree Jaipur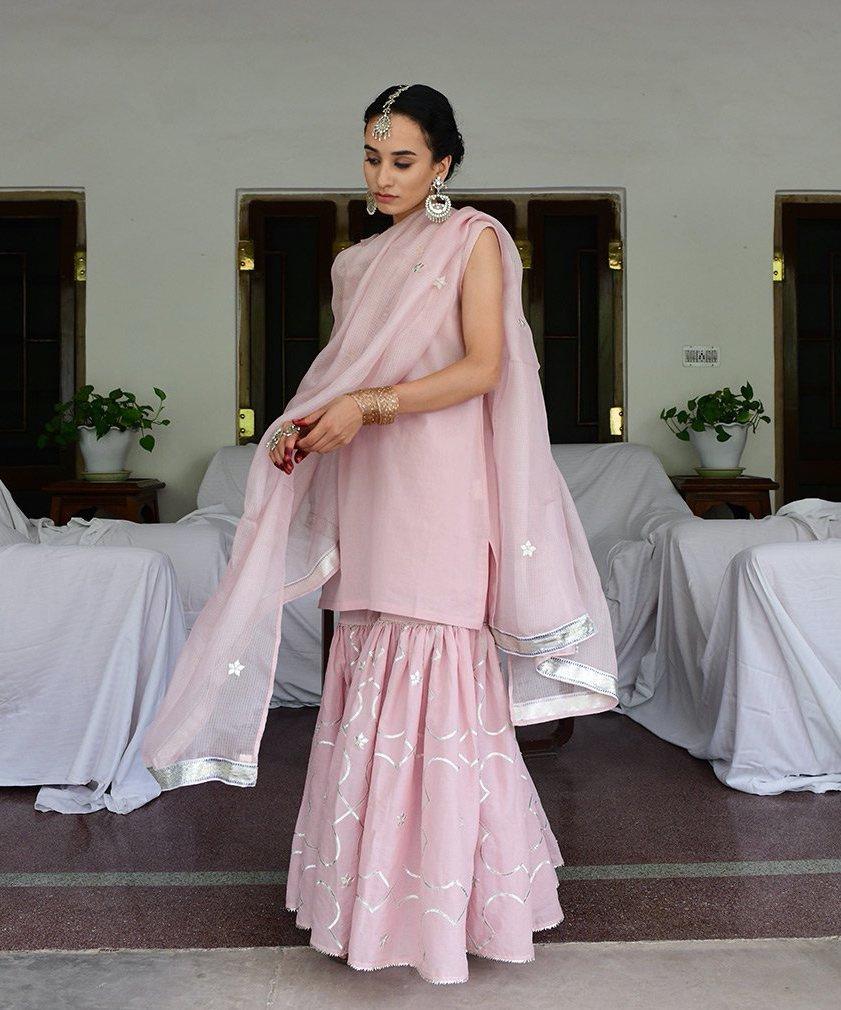 Image Courtesy: Tokree Jaipur
With a firm belief in the philosophy of local-made, Tokree was born out of the love of comfortable Indian wear which has a unique characteristic to all its designs. Crafted with indigenous techniques on natural and breathable Indian fabrics like cotton, Mul and silk, Brocade and Chanderi, all garments by Tokree are beautified with the delicacy of Mukaish work that is bound to exude appealing aesthetics. The timeless beauty of each ensemble is a result achieved after the painstaking and repetitive processes like block printing, hand quilting and fabricating each button by hand. So, if simplistic is your fashion mantra, Tokree is your destination.
Nidhi Tholia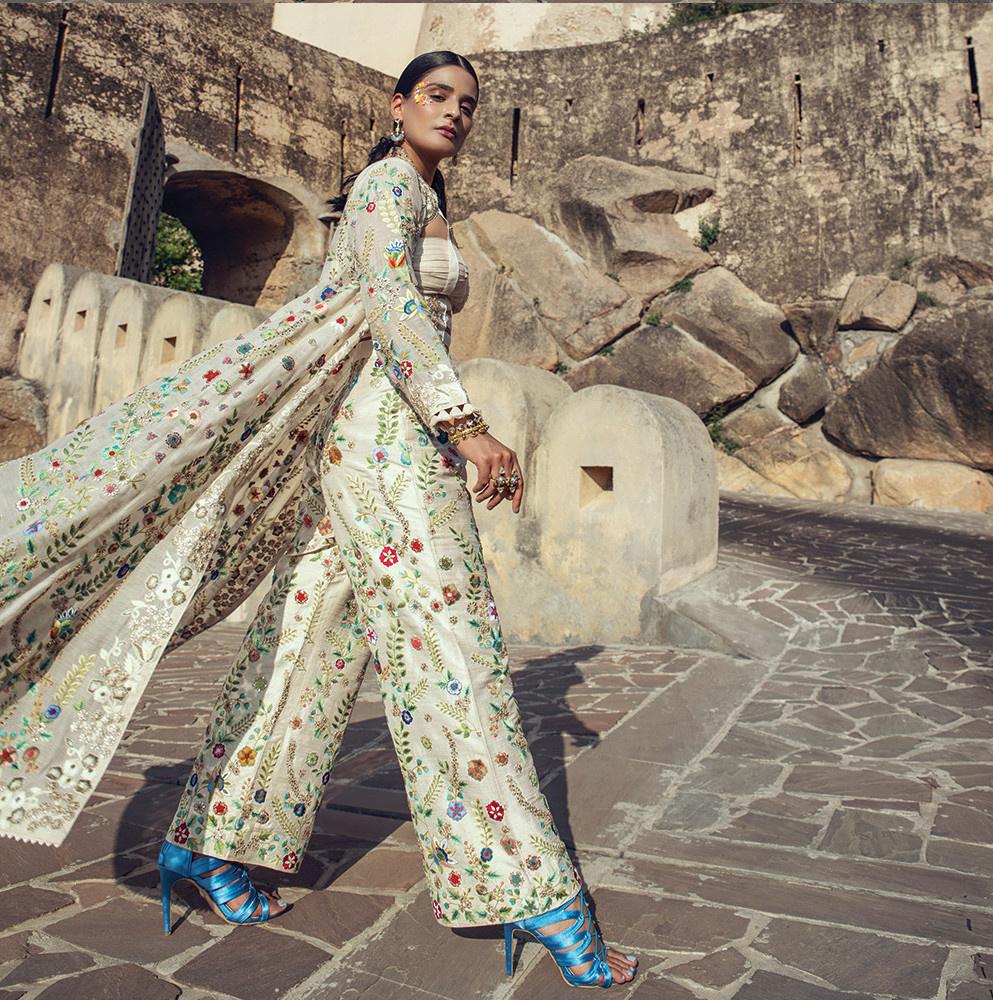 Image Courtesy: Nidhi Tholia
Inspired by the timeless weaves of Rajasthan, Nidhi Thoila unites contemporary craftsmanship with traditional crafts like Gota, thread-work and hand-stitched embroidery. Her collection speaks of the rich culture of Rajasthan which is augmented by the use of bright hues and imperishable silhouettes. It is all about preserving the classics in a world of fast-fashion and connecting to the roots of Indian fashion. Each piece is designed in a way that can be styled over generations and can look just as royal each time.
Suhino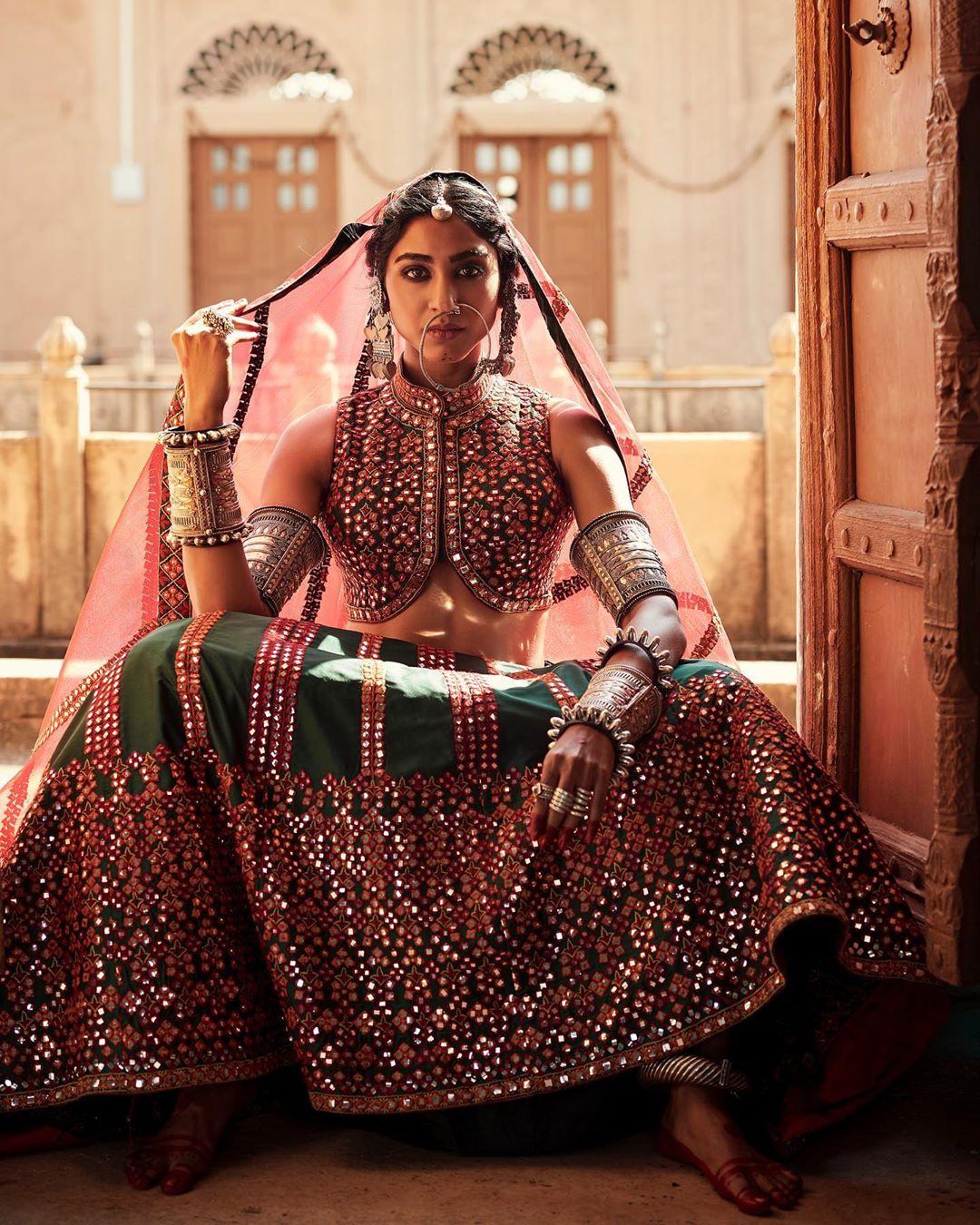 Image Courtesy: Suhino
Designed out of love for the cultural roots of our country, Suhino, the brainchild of Shweta Sangtani aims at blurring the lines between Modern Contemporary and Indian Ethnic. The brand strives to preserve the comfort of classics without compromising on evolution and style. Suhino's collection, Sojhro portrays an ageless charm with its extensive use of mirror work and Resham work. The combination of vibrant colours and traditional classic embroideries on timeless silhouettes makes for a perfect amalgam of the past with the present.
Also Read - Round-Up of the Latest Lehenga Designs and Colours
JULIE by Julie Shah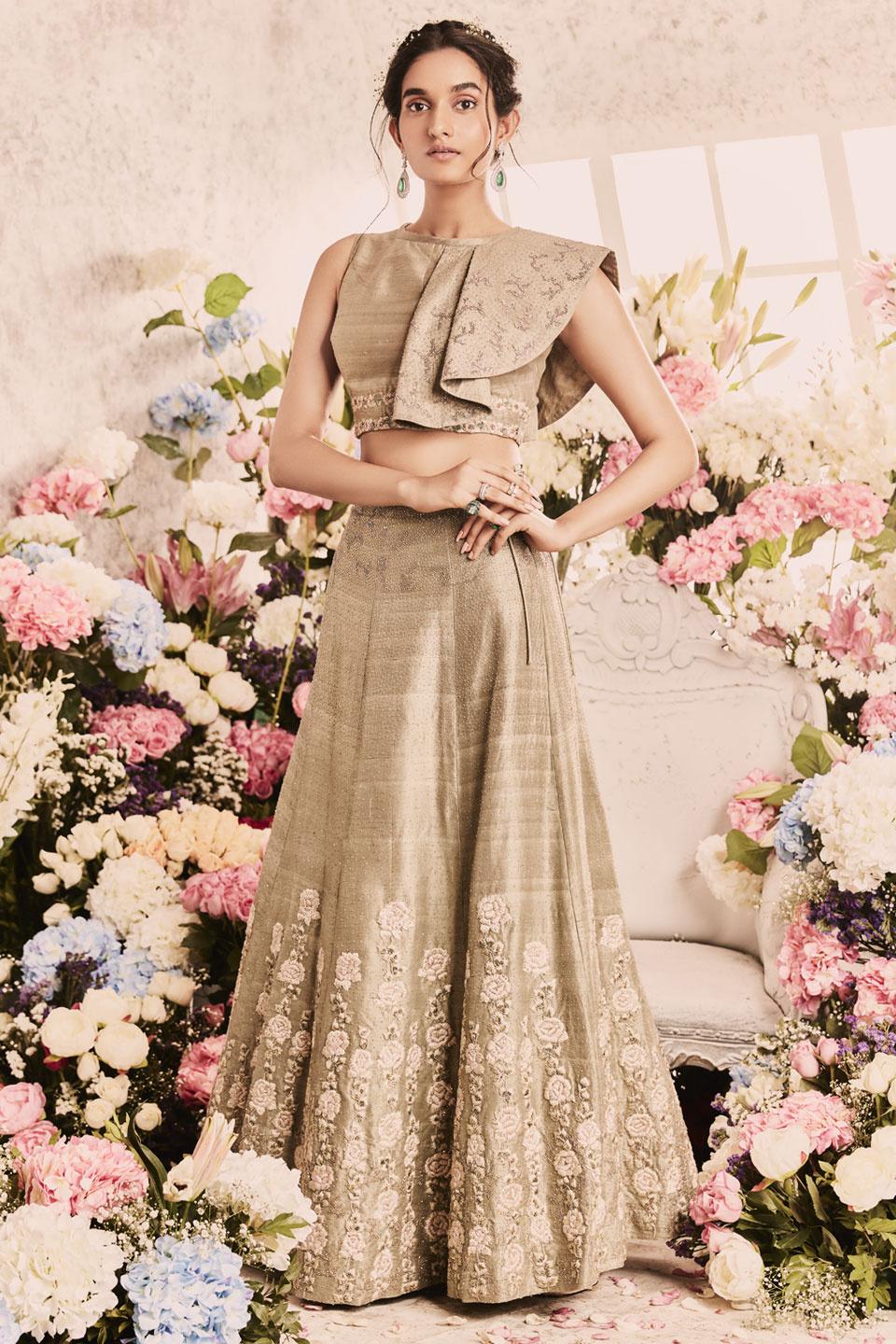 Image Courtesy: Julie by Julie Shah
Created with extensive use of never-seen-before prints, patterns and cuts, Julie's collection is a prolific vision of her years spent in the industry, closely working with a diverse group of artisans and craftsmen. Her designs celebrate a luxuriant play of colours, intricate craftsmanship, delicate embroideries and flowy silhouettes which amalgams poise and opulence. You'll be happy to discover that Julie's designs are made to order, one-of-a-kind creations, customised according to the individualistic choices of the millennial brides-to-be and aimed to add a unique sense of style to any wardrobe. So you know where to go to find ensembles that are flowy and seamless, subtle yet dramatic and something effortlessly unique.
Picchika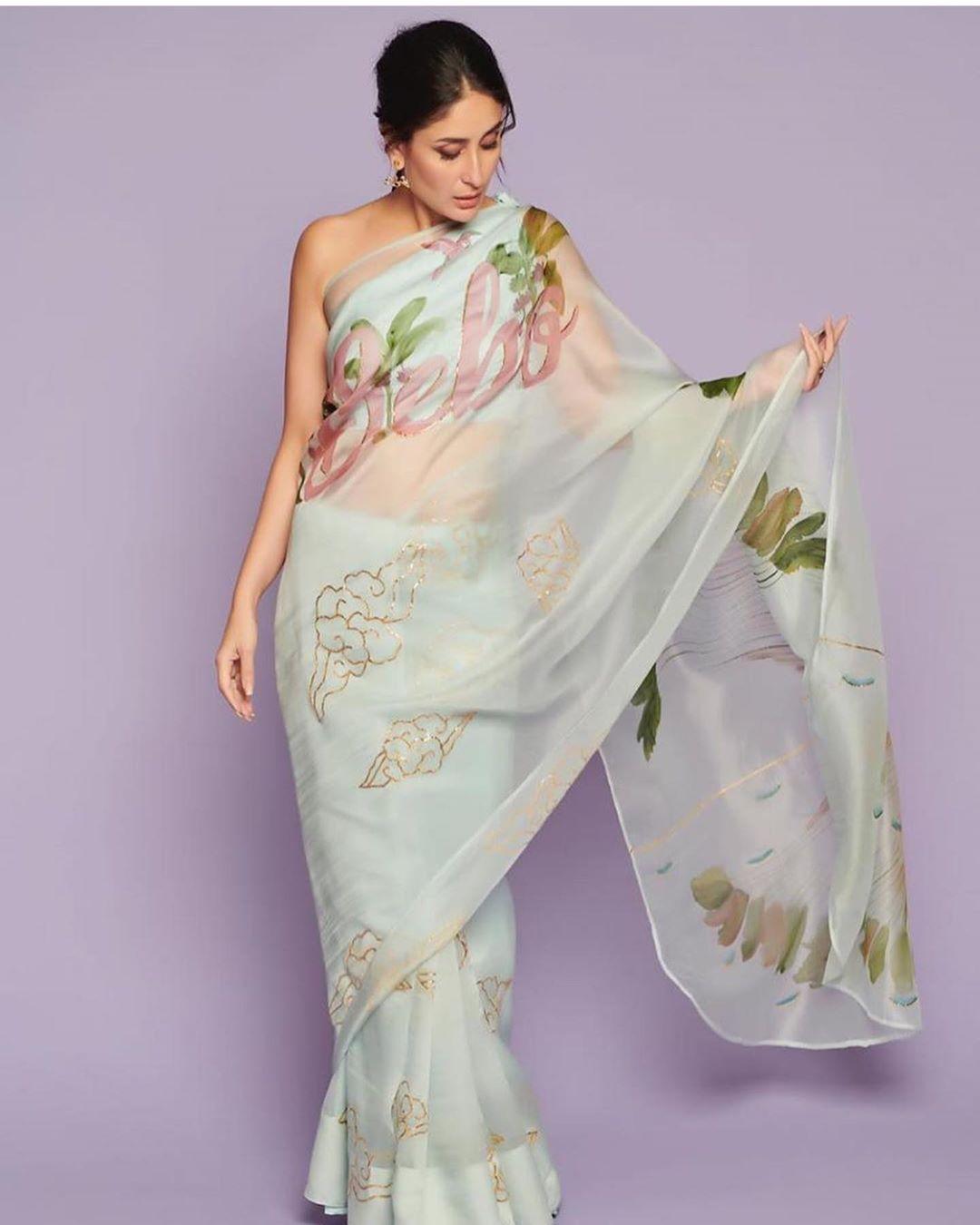 Image Courtesy: Picchika
Synonymous to serene-looking, hand-painted 9 yards of elegance, Picchika by Urvashi Sethi cultivates a sense of purity with its creation. Their signature collection expresses the evocative lifestyle of Jaipur with the soft organza sarees in muted hues and hand-painted blooms which are intensified with fine Gota hand embroidery. The collection boasts of breezy drapes which carry an understated elegance, ideal for a summer wedding pool-party or welcome lunch.
Also Read - Handpicked Designer Organza Sarees
Suave Moda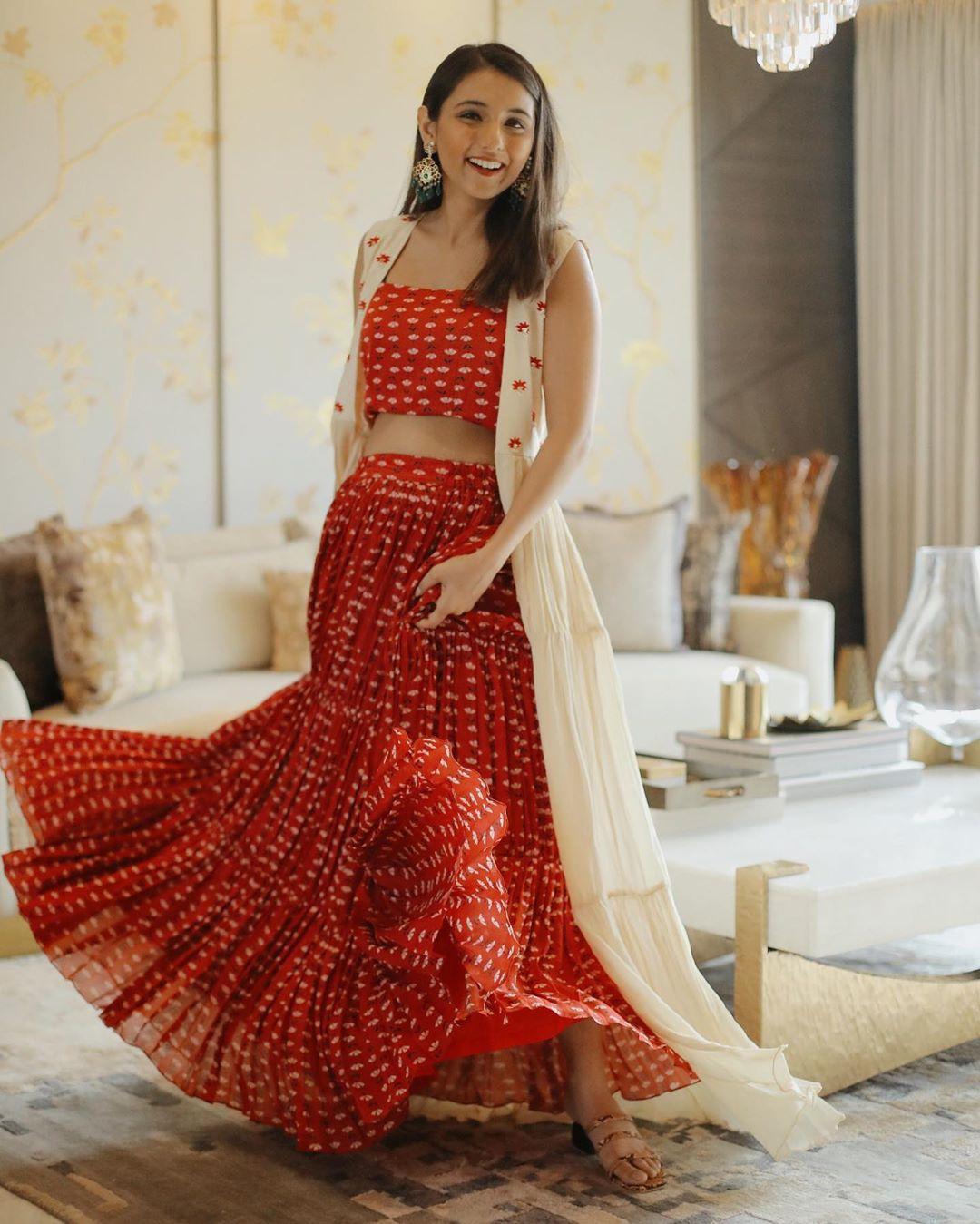 Image Courtesy: Suave Moda
An indo-western label run by sister-duo Neha & Shreya, Suave Moda was born out of a desperate need for aesthetic, fuss-free and well-tailored occasion wear which is something absolutely unique and nothing over-the-top. Their creations ignite the suave charisma of a modern woman who doesn't need extra bling to shine. The brand houses ensembles that imbibe fresh prints, intricate hand-embroideries and subtle designs.
From good old sarees to interestingly worked up indo-western outfits, collections by these homegrown designers vibe just right with the new-age bride who is confident and exploratory in her choices.
Which homegrown designers matched with your vibe? Share with us in the comments below!
With words by Meha Khera