9 Exemplary Marriage Sarees Which Always Make For Perfect Wedding Attire
One of the best ways to dazzle at your wedding is by giving conventional bridal lehengas a miss and wearing a beautiful, classic marriage saree. Find out why nine yards of elegance can make for excellent wedding attire with these inspirations.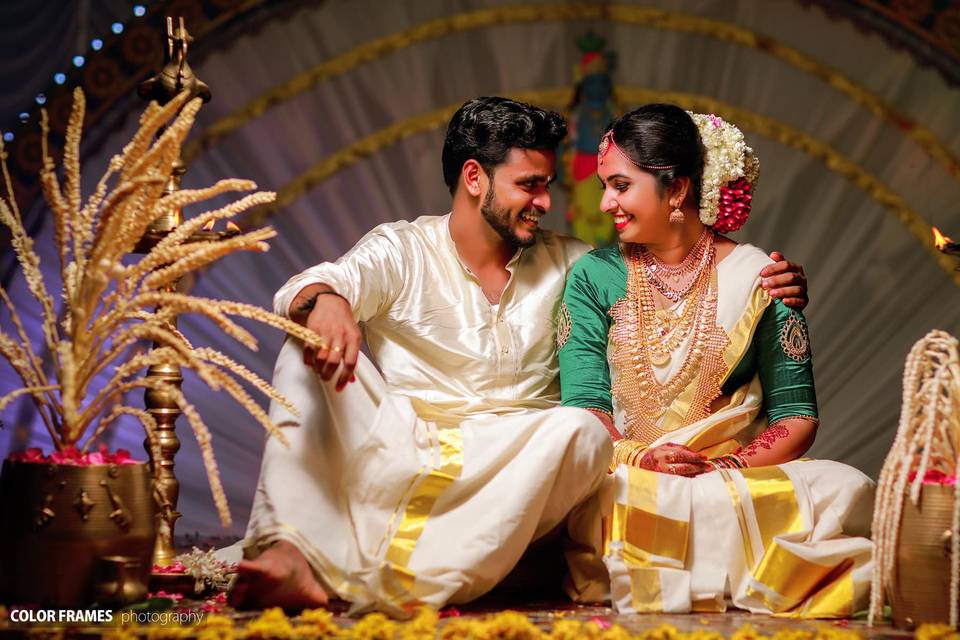 One of the best ways to dazzle on your wedding is by giving the conventional bridal lehengas a miss and wearing a beautiful but classic marriage saree. Find out why nine yards of elegance can make for excellent wedding attire with these inspirations.
It's hard to come across women who have not been smitten by the everlasting grace and enchantment of sarees. This delicate and elegant attire can prove to be the best unconventional outfit choice for your wedding. Almost every state in India has its signature marriage sarees that hold an everlasting beauty and can make every bride look breathtakingly prettier in no time.
Available in a plethora of designs, colours and fabrics, sarees - when draped to perfection - can accentuate every body type. Sensual yet modest, marriage sarees are becoming popular among modern brides. Explore some stunning options here!
1. Kanjeevaram saree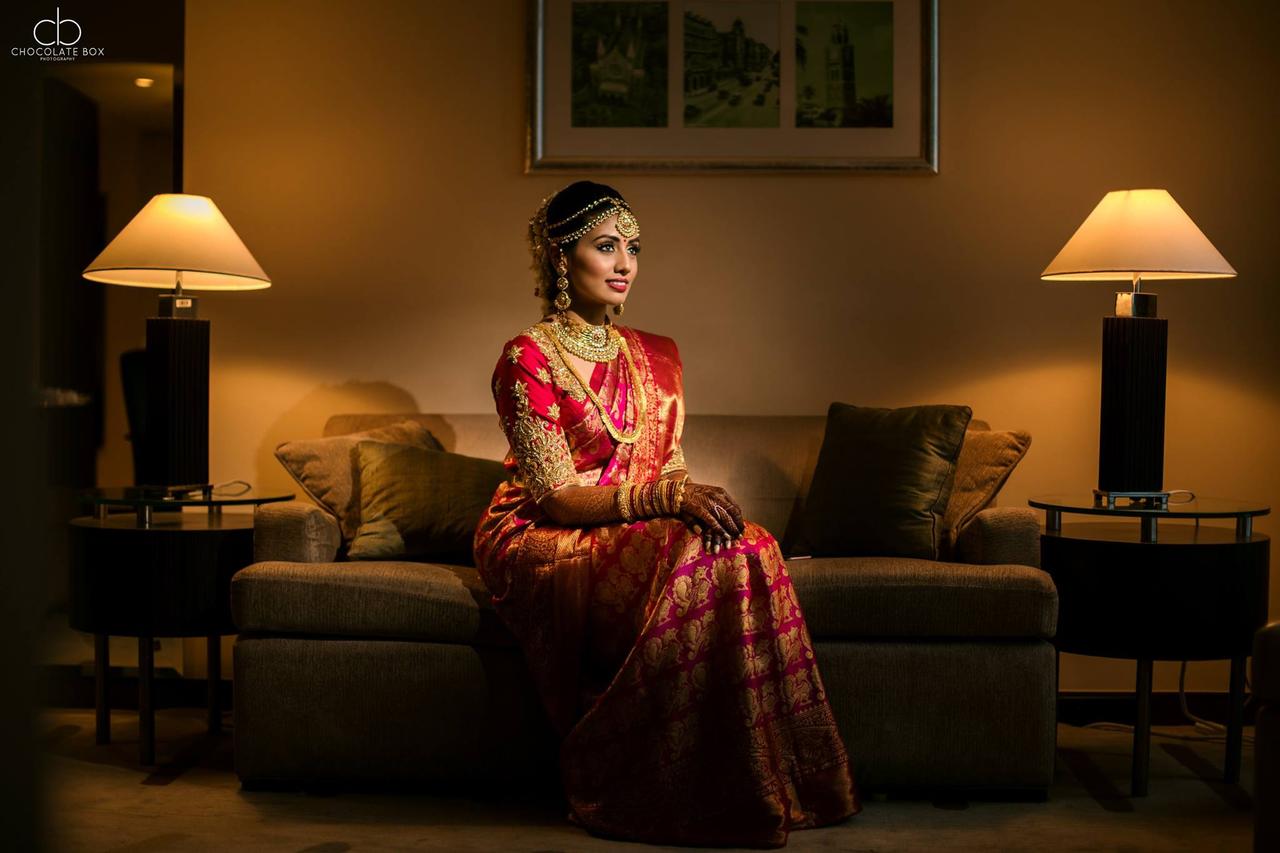 The pride of South India, Kanjeevaram silk sarees, are one of the most preferred choices for weddings. Shiny and durable, these expensive silk marriage sarees feature intricate aesthetics that are woven within them with fine zari.
These sarees are decorated with auspicious signs of Indian culture such as flowers, leaves, elephants, birds etc.
2. Net or lace sarees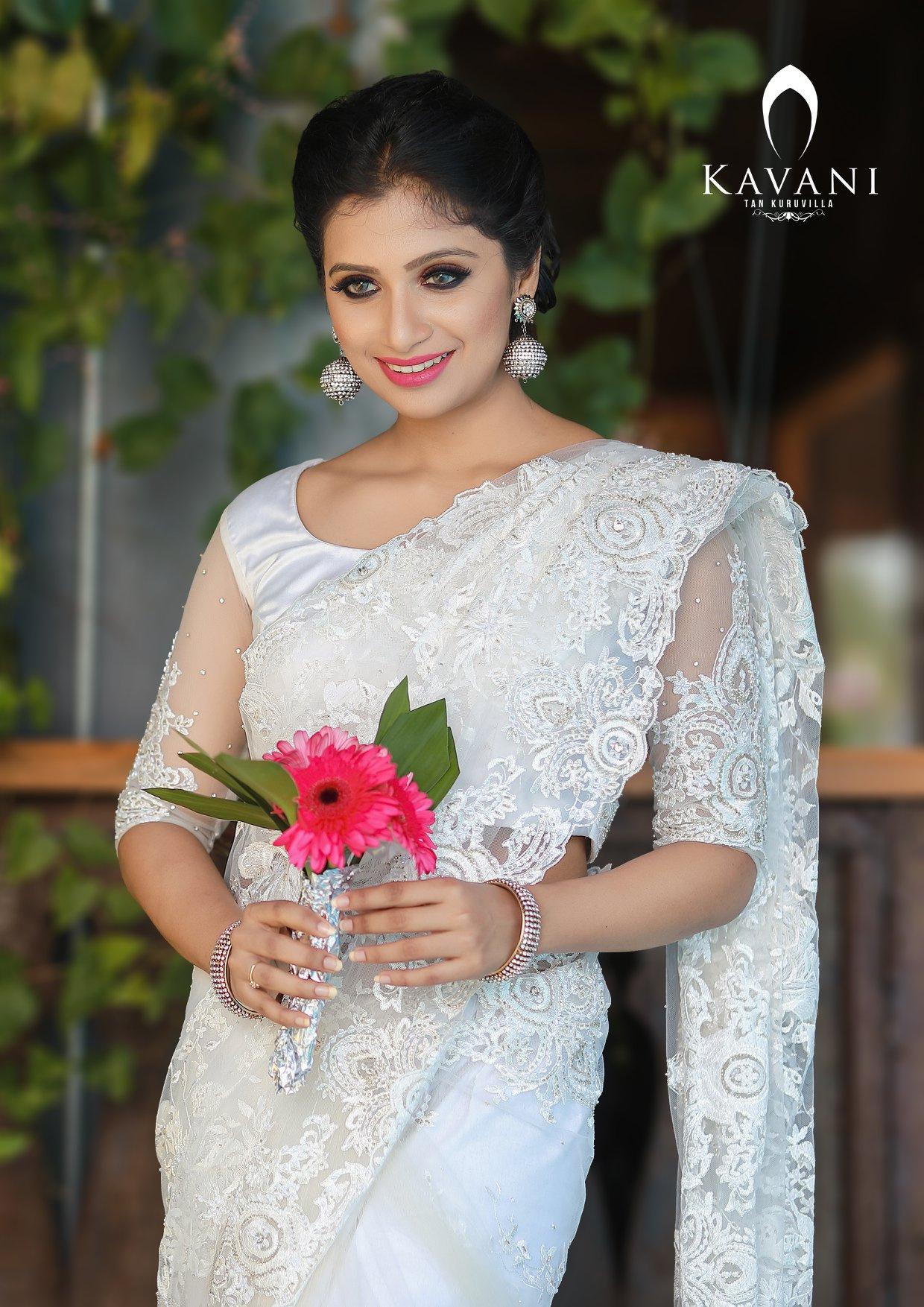 Net or lace sarees seem like an unconventional choice of marriage sarees, but they sure are popular. Christian wedding sarees, fusion sarees (like the saree gown) and Parsi Gara sarees are created with lace fabrics that feature intricate designs.
Of course, each of them has their own distinct embroidery work, pertaining to the culture. Mostly preferred in ivory, white, beige and other neutral colours, these sarees add glam factor while keeping it traditional.
3. Banarasi saree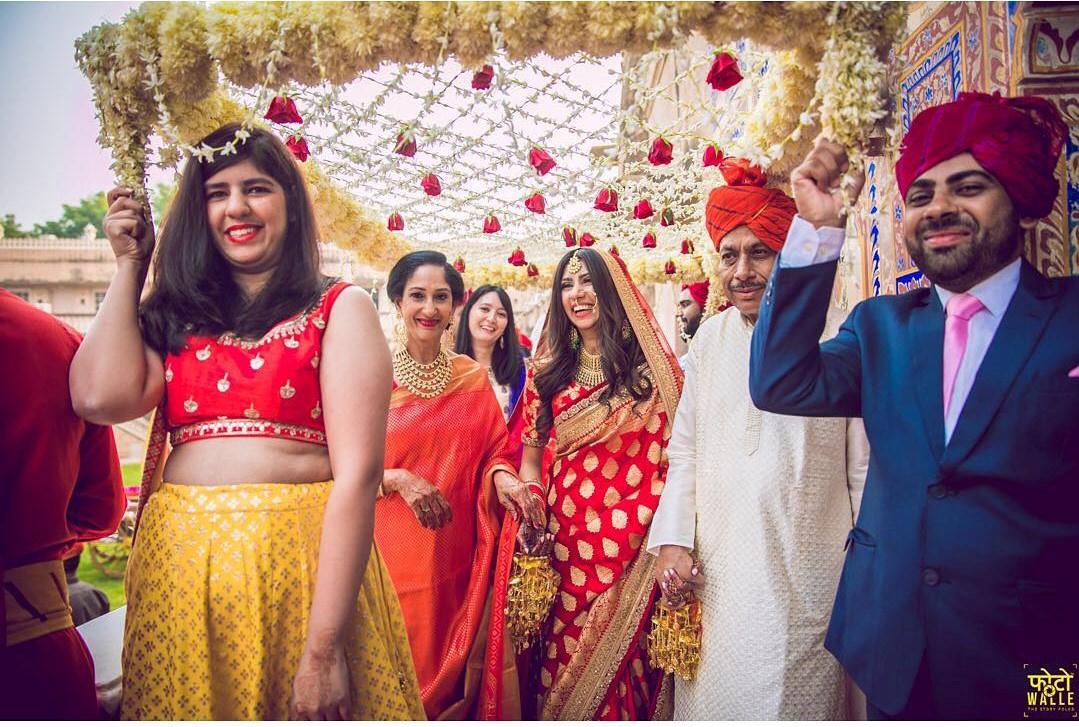 Banarasi wedding sarees are the epitome of elegance and have managed to stand the test of time. The silk material used for these sarees comes from Banaras, hence the name; but the credit for golden threadwork goes to West Bengal.
These marriage sarees drape like a dream on all brides and so, are a suitable choice for everyone. Experiment with colours, explore various motifs and envision the kind of bride you desire to be before picking a Banarasi.
4. Assam silk saree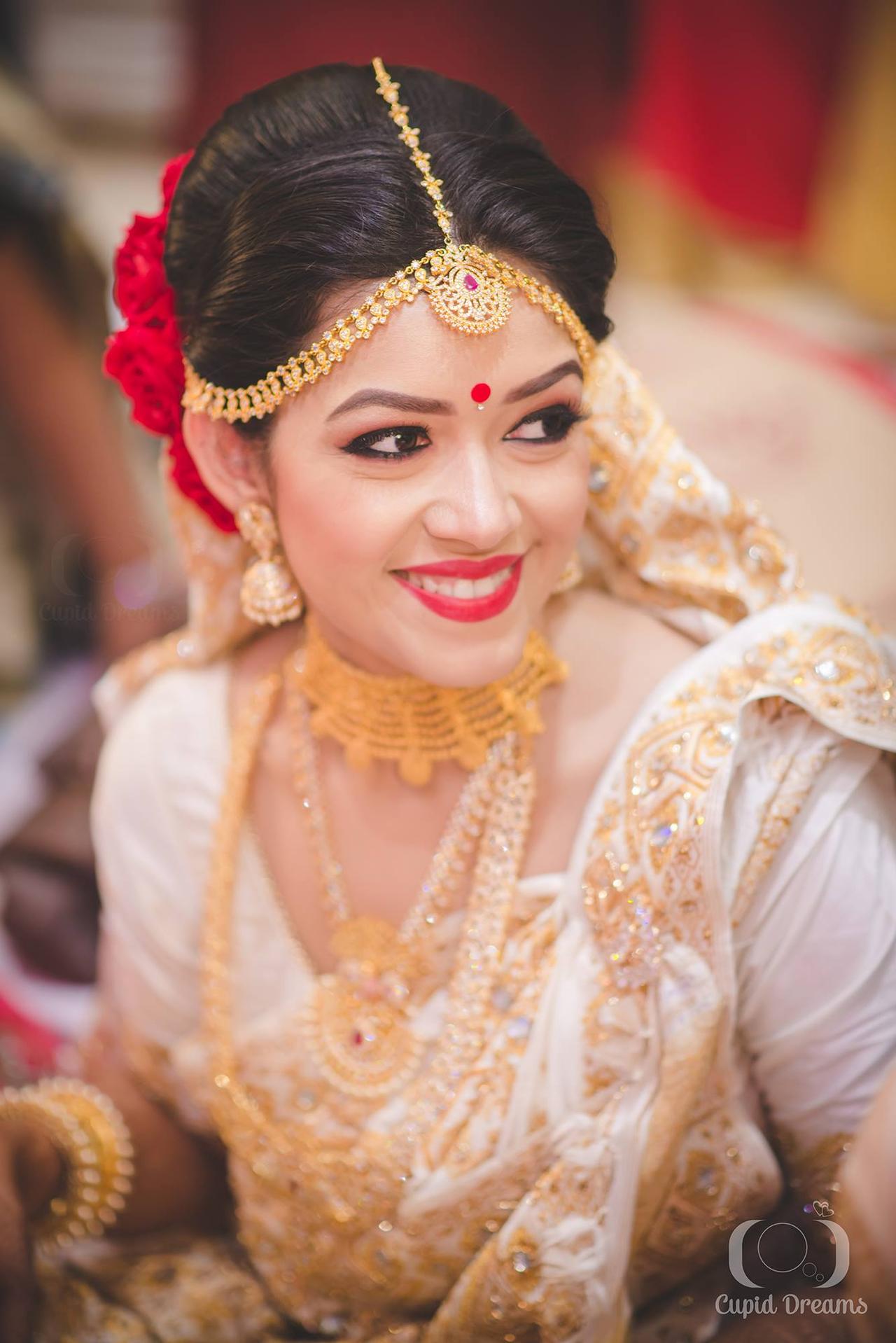 An Assamese silk saree is created with one of the finest silks in the country. Classy and elegant, these ivory or white sarees are enriched with a gorgeous red border to deliver it a bridal appeal.
These sarees possess an unbeatable shine which tends to increase with each wash. Wear this saree with pure gold jewellery and add elements of red for a classic Indian bridal look.
5. Gota saree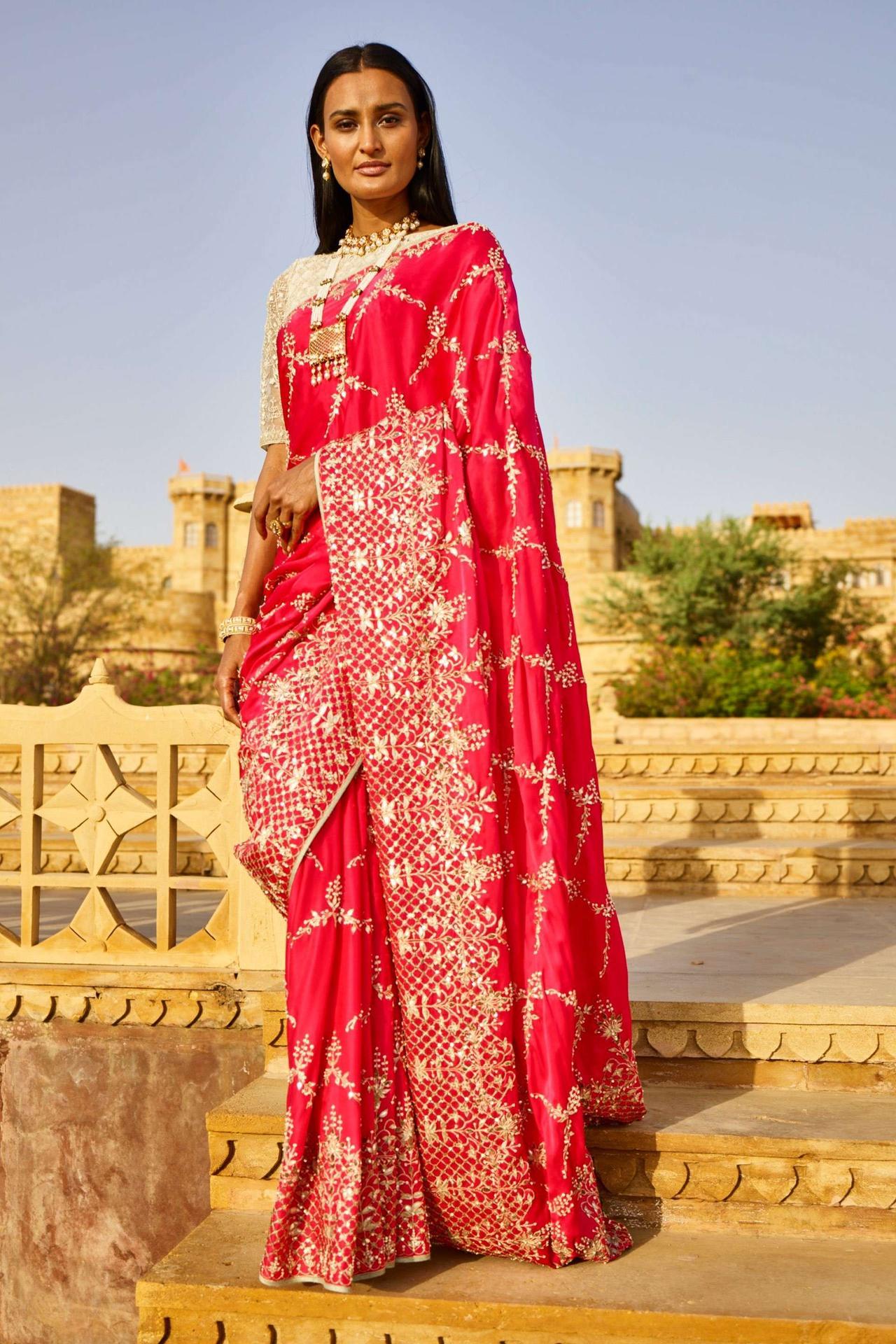 Gota Patti work has slowly taken over the wedding circuit and even sarees have not remained untouched by its beauty. A Gota Patti decorated saree is essentially created for brides and features motifs that are highly inspired by the majestic lifestyle of Rajasthan.
Along with Gota, these sarees are decorated with pearls, sequins and zardozi work. One must always pair a Gota Patti saree with elaborate jewellery like Jadau Chandbalis, Haath Phool and embroidered Mojris to create the quintessential royal bridal look.
6. Kasavu saree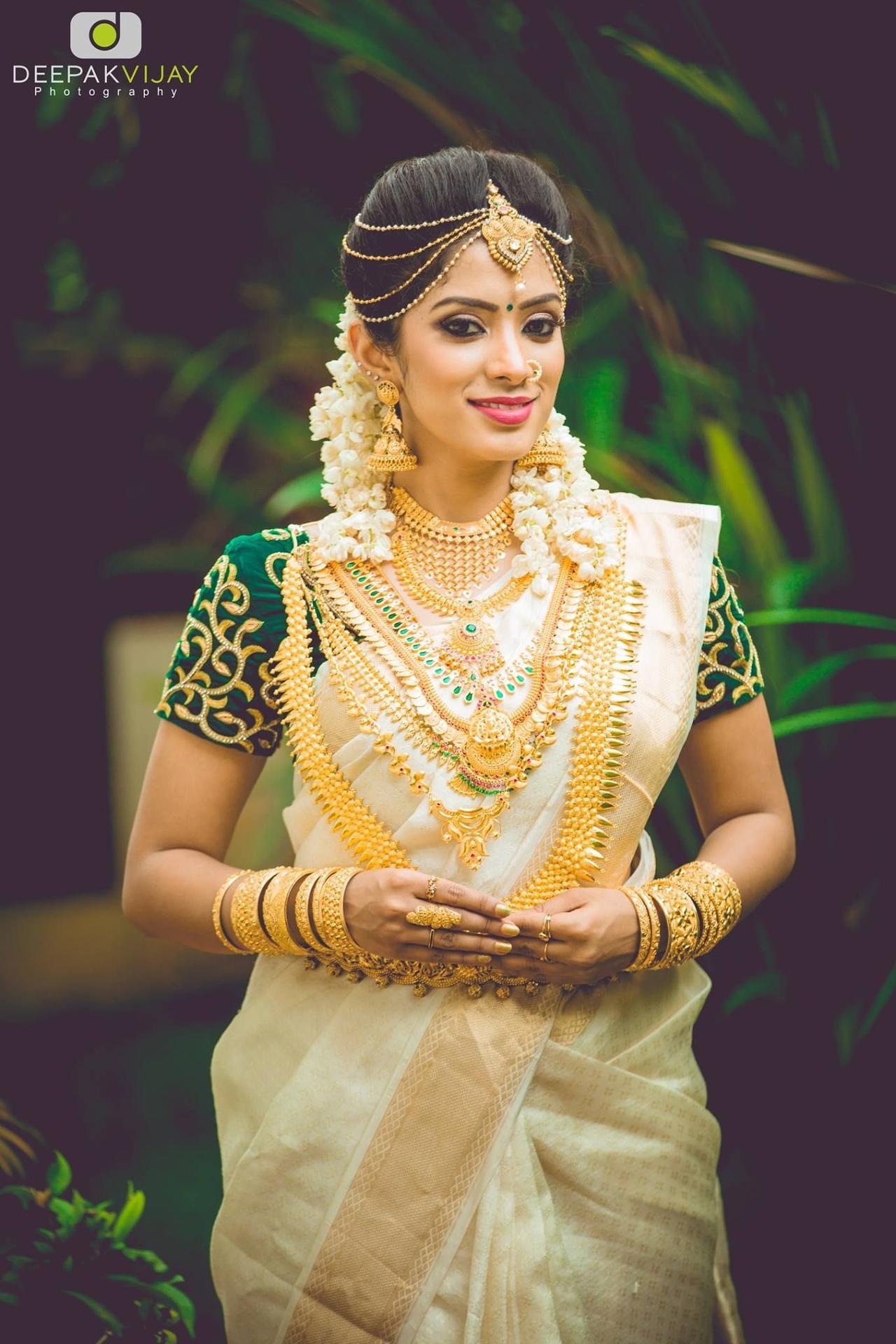 Handwoven Kasavu sarees are worn usually by Malayali women on their wedding day. These cream or off-white sarees have a shiny golden border; the border is essentially soaked in the colour of pure gold.
Considered pious and auspicious, Kasavu sarees are now available in a variety of colours and prints. Being understated and cultured, they leave a lot of room for experiment for brides - especially with blouse designs, makeup and hairstyling.
7. Lehenga saree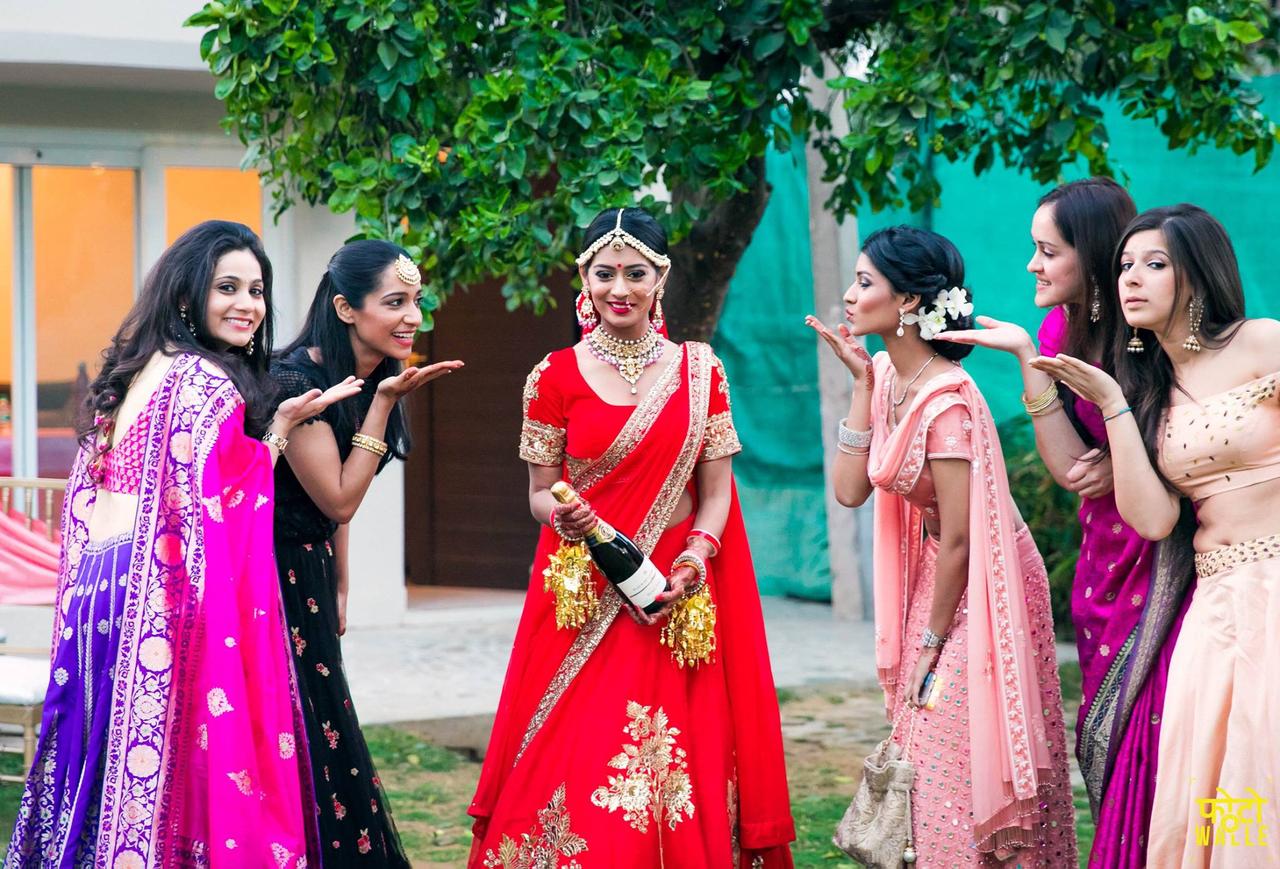 Lehenga sarees give the best of both worlds and offer quick and easy drape. These marriage sarees comprise of a skirt that looks like a skirt and a pre-draped dupatta that gives the effect of a saree.
These easy-to-drape sarees now come adorned with elements such as zari, zardosi, sequins, stone-work, resham embroidery, paisley designs, jacquard weaving, silver motifs etc.
8. Chikankari saree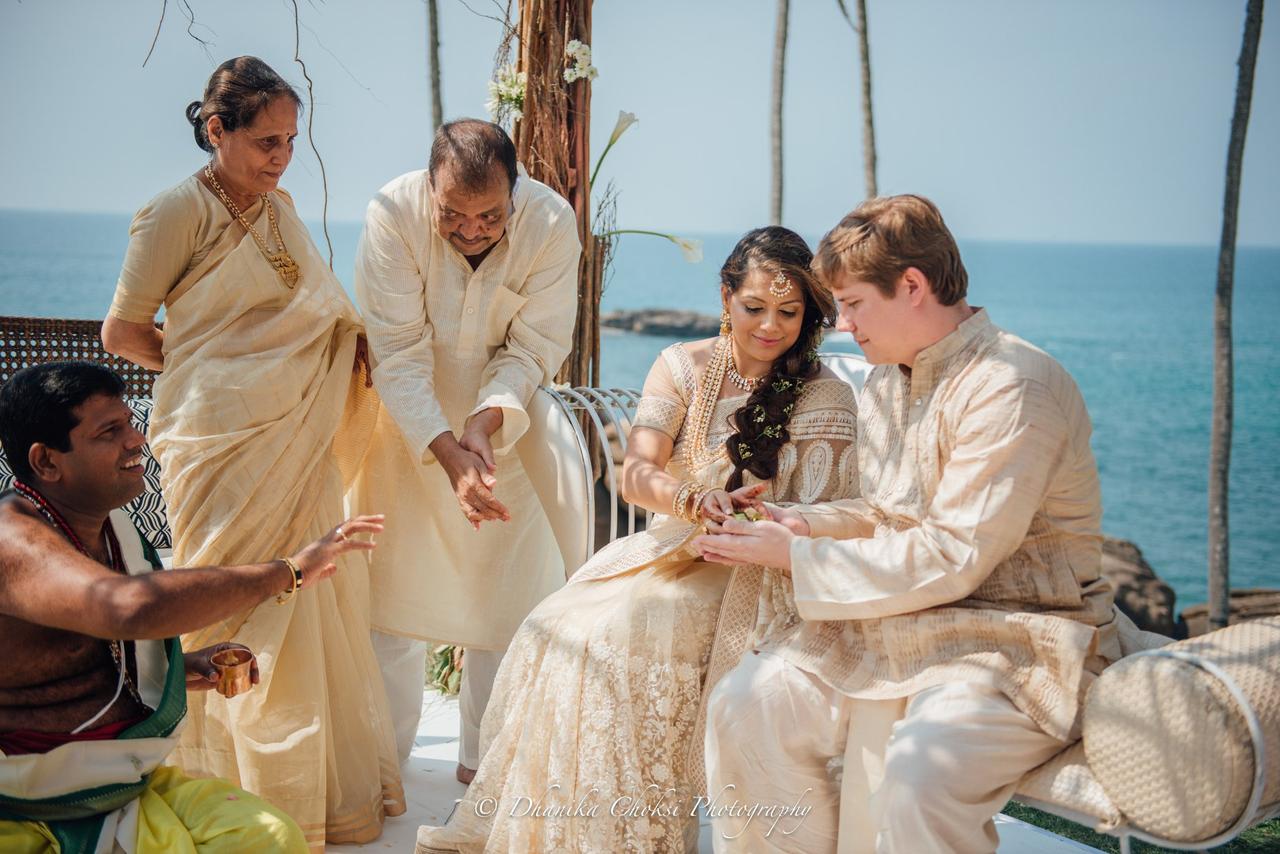 Chikankari has been the pride of India ever since the Mughal era. This embroidery was introduced by Nur Jahan, the wife of Jahangir.
With Lucknow being the hub, Chikankari sarees are now available with Indian embroidery work such as sequin, Gota and beads etc. This style of embroidery looks more enhanced on neutral and basic colours, such as ivory and beige.
9. Panetar saree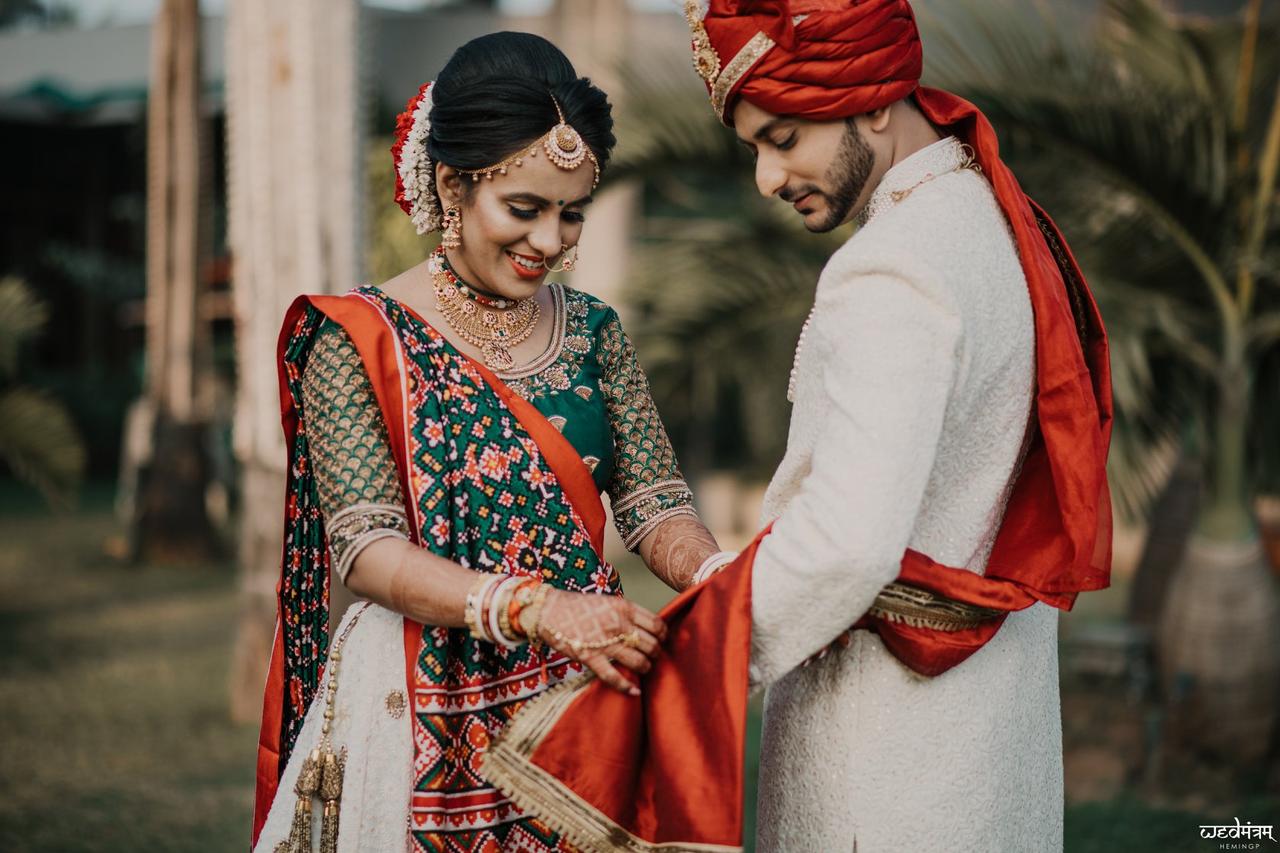 Panetar sarees hold a lot of importance in Gujarati weddings. The Panetar is a silk saree with a white body and red border. Gifted by the bride's maternal uncle, these marriage sarees are usually worn at the beginning of the wedding. The pallu is taken from back to front over the right shoulder, which is also known as the typical Gujarati style of pallu draping.
No Indian wedding function seems complete if the women are not decked up. Sarees are not just the go-to pick of most female guests but are increasingly being preferred by brides belonging to various cultures and religions. They love picking classic, hand-me-down worthy marriage sarees that can be worn in multiple ways, even after the wedding.
As a bride, if you'd like to wear saree on at least one of your main functions – be it engagement, wedding or reception – you should surely pick one of these sarees for your trousseau.
Do you have the heart to ditch lehenga and get married in a saree? Tell us which style would you pick!