10 New Black Sherwani Styles to Dress up the Debonair Groom
Why a black sherwani? Because the groom needs an outfit stylish and suave enough to befit the occasion. And so do his siblings and the groomsmen! Check out these stunning menswear ideas, perfect for rocking the scene at the big wedding.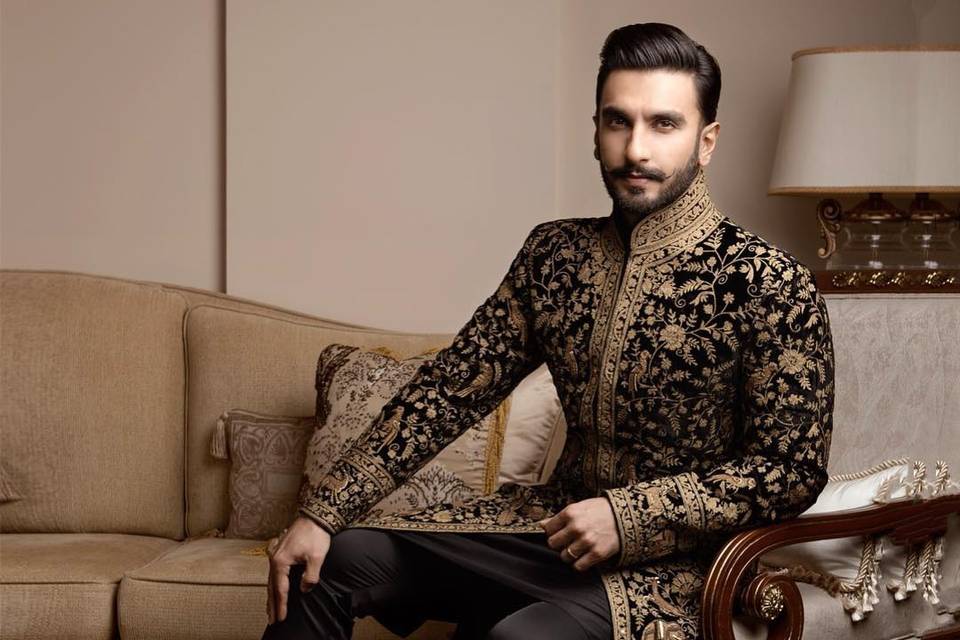 We men don't really show it, don't make a fuss about it, but quite like the ladies, we too want to look our absolute best on occasions as special as a wedding! If you're poised to tie the knot or attending a friend or a relative's marriage, finding the right outfit is sure to be on top of your to-do list. You'd be looking for something uncomplicated yet stylish, easy to wear, but striking all the same.
That's exactly what a black sherwani will do for you! When it comes to men's wedding wear, not many outfits are as effortlessly impeccable as a black sherwani. The colour makes you stand apart from the quite popular but commonplace ivory, cream and other pastel sherwanis. Added bonus, black complements pretty much every other colour, so you don't have to worry too much whether your choice of wedding attire will go well with the bride's dress colour.
Black sherwanis for the man of the hour
"At the wedding, the groom is the king" goes an old saying. It's only fitting then that he looks the part. We know you don't want to dress up too elaborate and yet exude a sense of being unique and regal. Here are some designs to achieve that very look…
1. A modern classic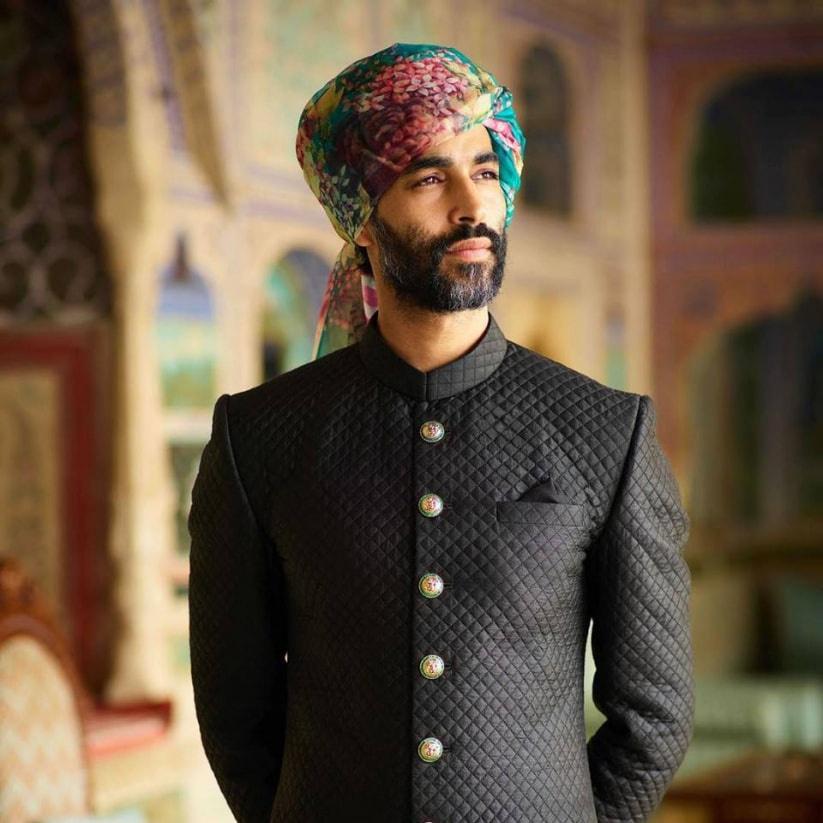 Image Courtesy: Sabyasachi's Official Facebook Page
A quilted black sherwani adorned with antique-looking, hand-crafted buttons is an instant, uncomplicated classic. The multiple hues of the groom's printed organza Safa add a refreshing modern twist to the look, making it excellent for a traditional themed wedding. A pair of solid white bottoms will work seamlessly with this outfit.
You can also add a soft pastel, maybe even a multicolour Dupatta and take the style quotient up by a few notches.
2. Gain some handwork details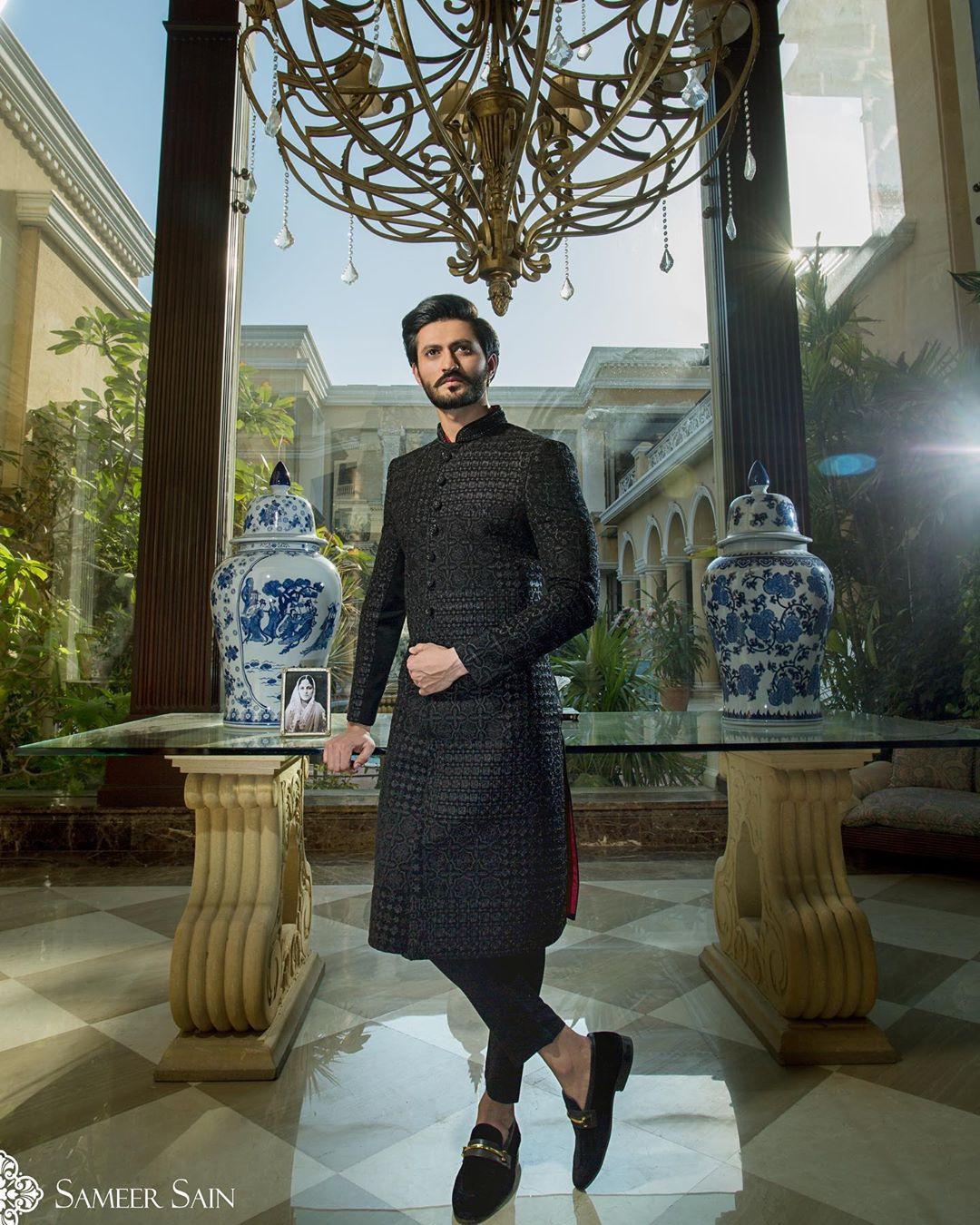 Image courtesy: Sameer Sain
A Sherwani, especially a black Sherwani, is so high in demand as a luxurious symbol of wealth because of the sheer work that goes into crafting one. Especially if the one for you is a custom-fit design with a lot of handwork (that is threaded embroidery) on top of it. Don't believe us? Then consider this example in quilted handwork with self designs.
The oxblood lining which peeks from below helps to set a dashing contrast that only accentuates this rich look. The embellished suedes make it an 11/10 too.
3. Basically correct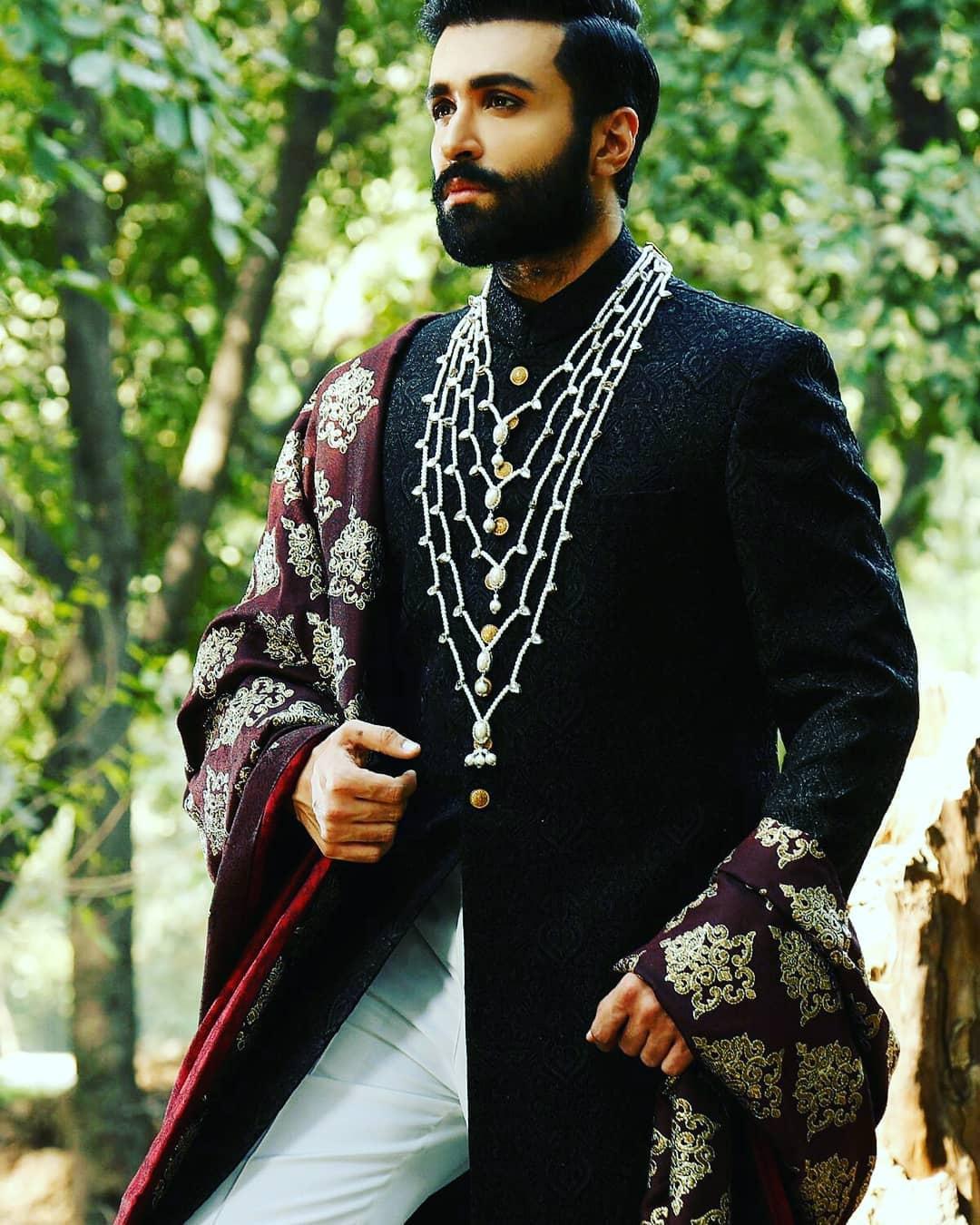 Image courtesy: Malhotra Apparels
Another basics black Sherwani that makes our cut just right is this plain, yet embossed print with classic, gold buttons in dramatic contrast. Such a look is also all about how good the fit is to the groom who chooses it, so do remember to pack some time for a tailoring session if you happen to choose something like for your trousseau.
Get the look right with your choice in accessories. We love the dramatic Panchlada that holds absolute contrast to the black Sherwani. We are also fans of the royal purple stole that's been added to the look, though deep colours like Oxblood or velvet green would have worked well too.
4. Well-poised elegance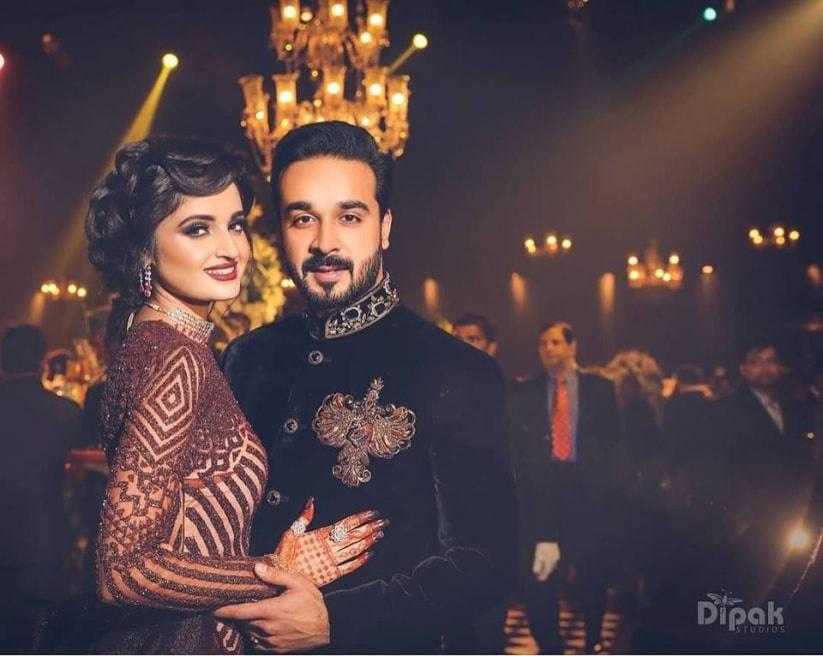 A black velvet sherwani is one of the best outfits for a night-time wedding function. This made to measure sherwani has fine embroidery adorning its closed collars, along with a prominent design on the left breast pocket — ample embellishments for a perfectly poised look.
No further accessorising required.
5. Starry style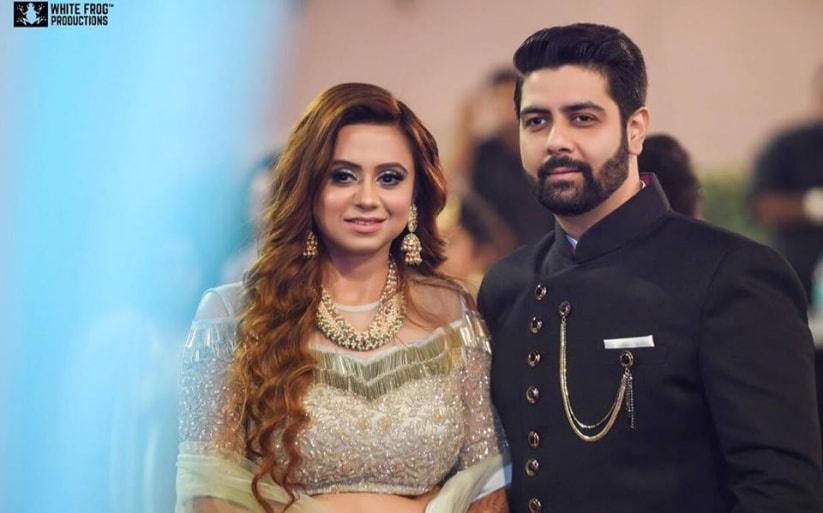 This neat side buttoned sherwani does the trick with minimal embellishments. A close collar, with shiny black buttons and a glittering chain brooch…enough to add ample swagger to the groom's outfit here. Team it with white Churidars and black sandals or a pair of Punjabi Jutti to complete the look.
6. Crisp and classy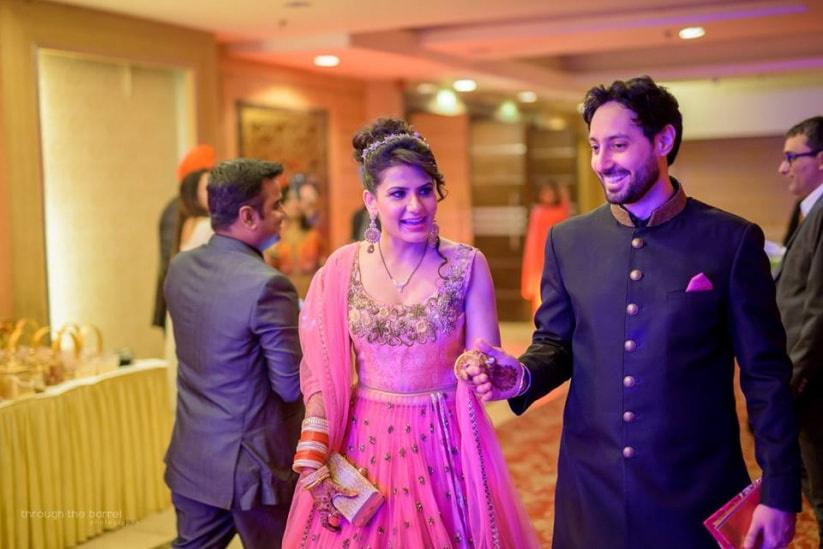 A well-fitted bronze collared sherwani with big round bronze buttons paired with a pair of straight fit trousers makes the groom here look like a million bucks! Stick with the modern-trendy theme when it comes to footwear, going for a pair of flat or round-toed black shoes.
The groom's wrist accessories — beaded wristbands, a gold Kada and a wristwatch with a leather strap are more of a personal choice than a conscious effort at accessorising. A broad chained wristwatch, too, will be a great addition to the look.
7. Aiming for gold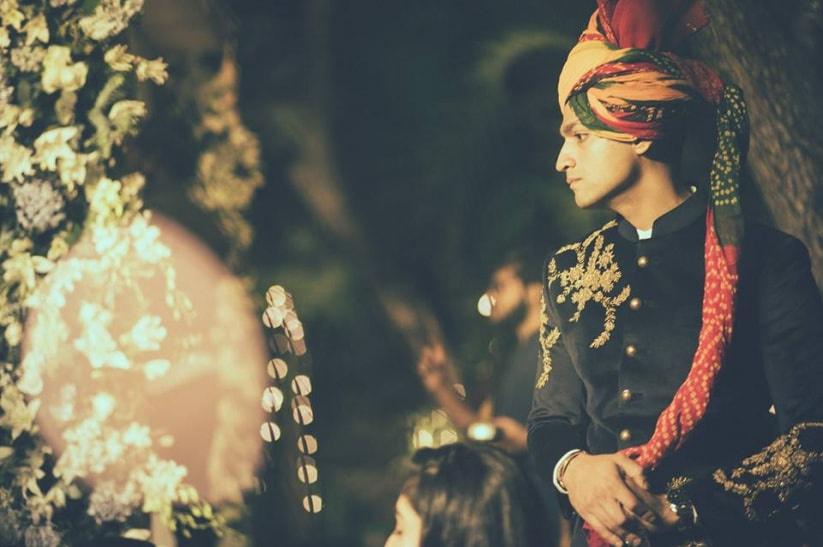 When the event requires some showing off, this stylish ornate sherwani is the perfect outfit for you! Fine floral work along one shoulder and the opposite sleeve carefully balances the decorative aspect across the body, with bold round buttons down the front.
Pair it with lustrous white bottoms and maybe a gold Kada if you're fond of wrist accessories.
8. Sheen and swagger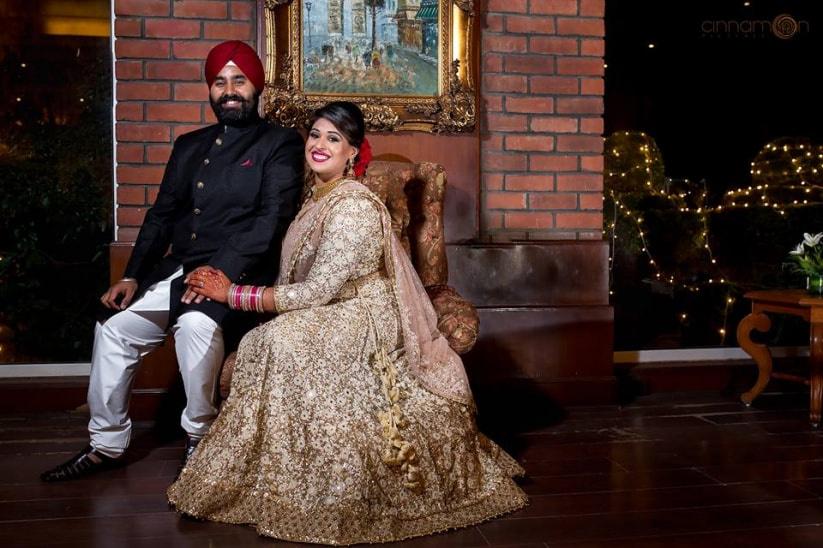 When the occasion and tradition calls for some flamboyance, you can answer the call with this swanky Bandhgala. A solid black sherwani with gold buttons teamed with lustrous white bottoms is just the right amount of sheen for the groom's attire.
The shiny black sandals are a blend of the Punjabi Jutti and the modern day relaxed footwear — comfortable yet extremely stylish. Non-Punjabis can switch the rich red Pagg with a similar coloured Safa or Pagadi.
For the groom's sibling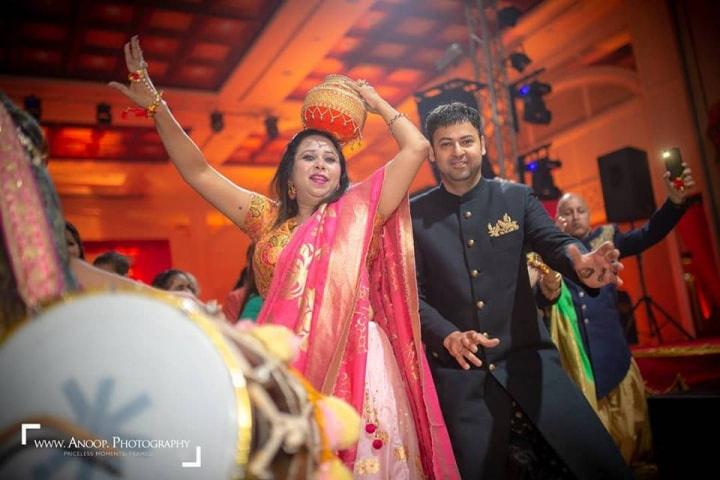 Being the groom's sibling is no laughing matter. All the responsibilities, and then you have to find an outfit that's neither as marquee as the groom's nor as casual as the guests'. The bright side — you can try something really, different like this classy black sherwani with a hip undertone.
The gold work on the sherwani's breast pocket, together with the bold gold buttons work towards a conventional look while the prominent, white polka dot pattern of the bottoms lend a fun, unique touch sure to make you stand out in the crowd. An excellent outfit to steal the thunder at your brother's big day!
For the groomsmen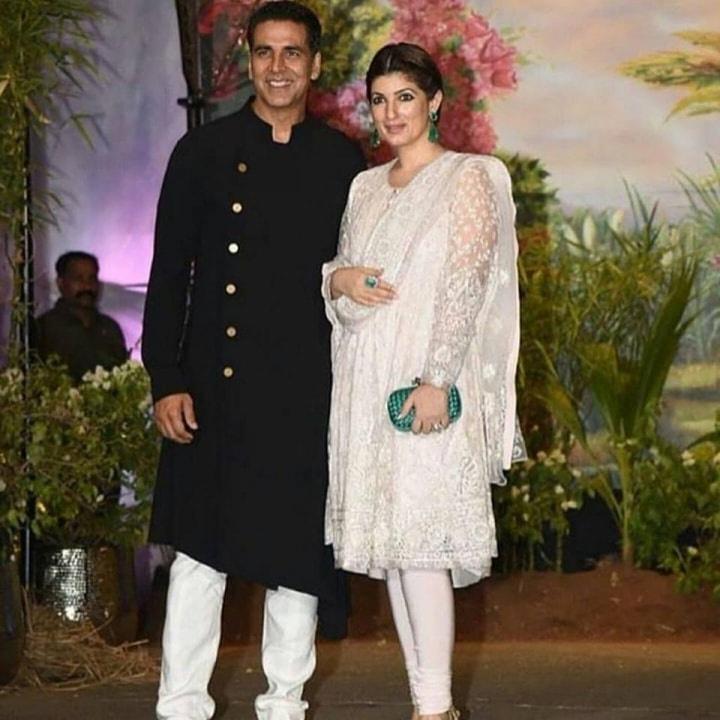 Groomsmen, your job is to dance and relax and have fun. Stylish but relaxed attire is the ideal wedding wear for you guys, something like this elegant side-button sherwani paired with white bottoms. The prominent gold buttons are the only embellishment the look really requires, but you can also carry a colourful Dupatta if you feel the need to spice things up a bit.

A black sherwani pretty much answers every need of men's wedding wear. It's also a wonderful and easily agreeable choice even for those that aren't too fond of ethnic wear but must dress that way for the occasion!
Like what you see? Don't forget to share your views on these designs and your own take on how to style or accessorise them, in the comments section below.