No matter how sorted you think you are when it comes to finding your makeup artist, often times there are situations when you have to ace your makeup game yourself. How to do that? Well, of course, first by building up your own makeup kit. You wouldn't want to run from one place to another trying to find a lip gloss or a strobing brush at the last minute. Would you now?
Secondly, by learning a few handy makeup hacks, so you can put your makeup on quick and easy.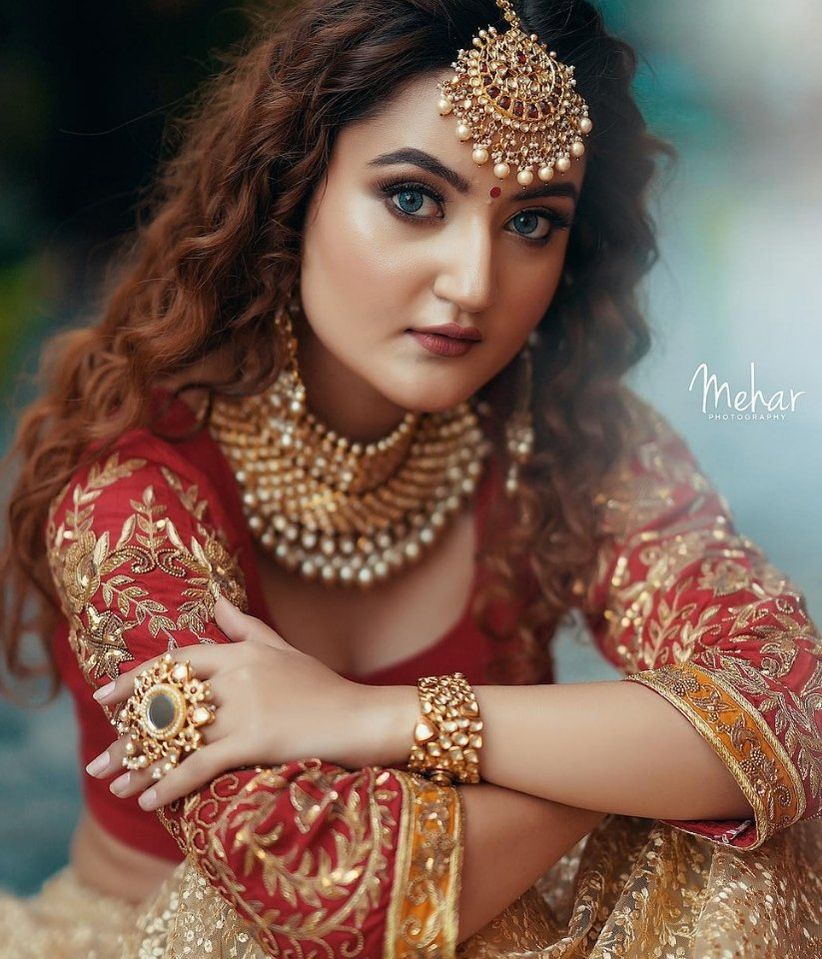 Image Courtesy: Mehar Photography
You don't have to spend hours in front of a mirror to get your makeup spot on. While that might be the case sometimes but it isn't like that always. Imagine, attending your first family dinner post-wedding? You cannot afford to make a late entrance. Can you now? There are all kinds of makeup hacks you can use that will make applying cosmetics much easier and give you the desired look at the same time.
1. Oily Face Makeup Hack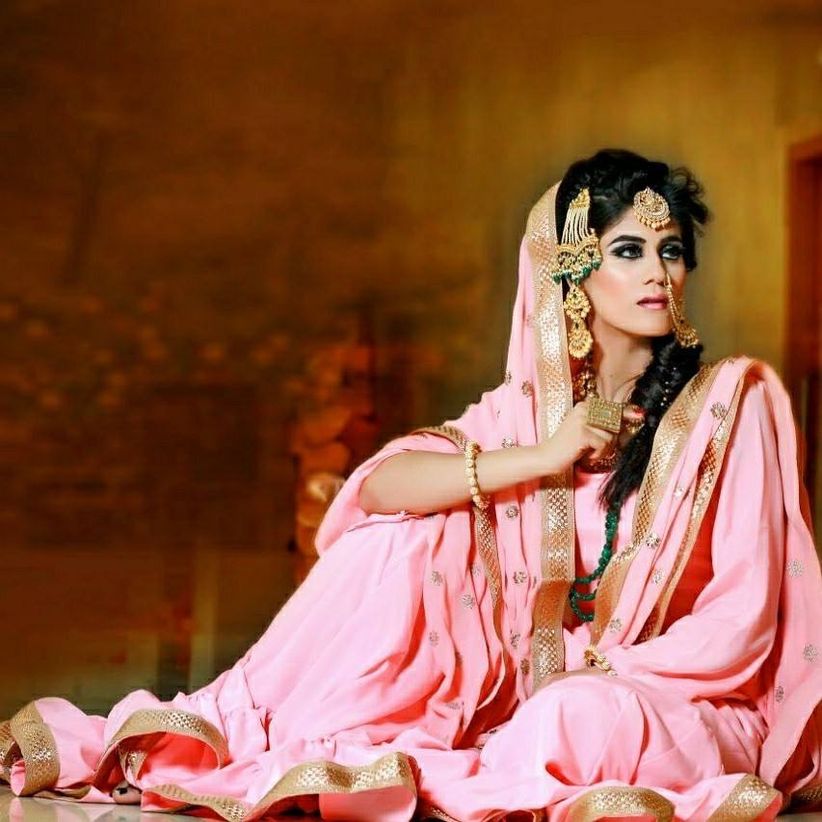 If you were born with an oily skin then there isn't much that we can do about it. But, you on the other hand, can surely make it less of a problem at least during times when you have to sport your makeup game face on. Use a primer for your face and then seal it with a setting spray. Then, you can apply your base of foundation and continue putting on makeup as you usually would. This makeup hack will ensure that your makeup stays put for longer hours without melting away because of sweat.
2. Turn Your Liner Pencil Into Gel
Ran out of liquid eyeliner and have a pre-wedding function to attend? Don't worry we've got you. Pick any kohl pencil and hold in under the flame for 10 to 15 seconds. This makeup hack would make your kohl work like a dark liner in less than 10 seconds. Let it cool down for a few seconds before you apply it on your upper eyelid.
3. Makeup Hack to Make Your Eyes Look Wider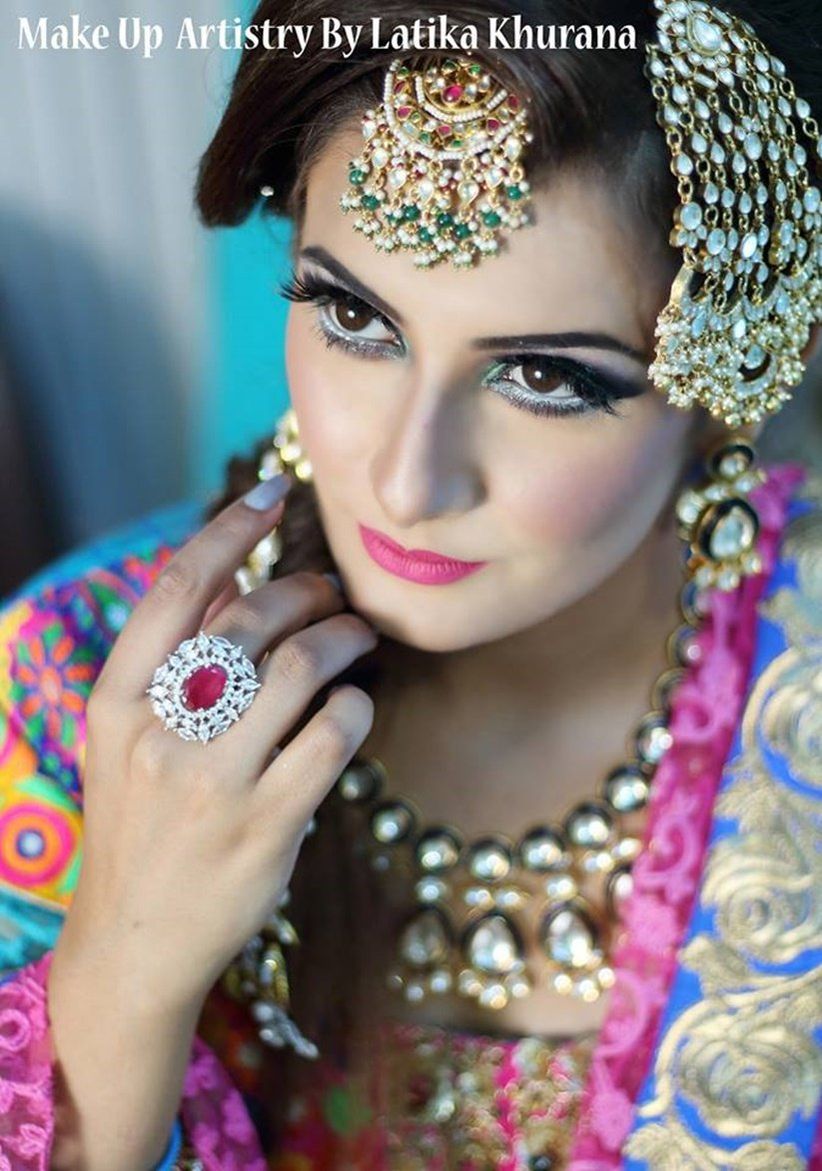 Always wondered how to make your eyes appear bigger than they really are? We certainly do! Sweep your mascara towards the direction of your nose instead of moving upwards. This will help make your lashes look fuller and bigger. It will also help to make your eyes look bigger. To, avoid the clumping of your lashes you can pre-heat the mascara for a few seconds before actually applying it.
4. How to Make Your Perfume Stay On for Long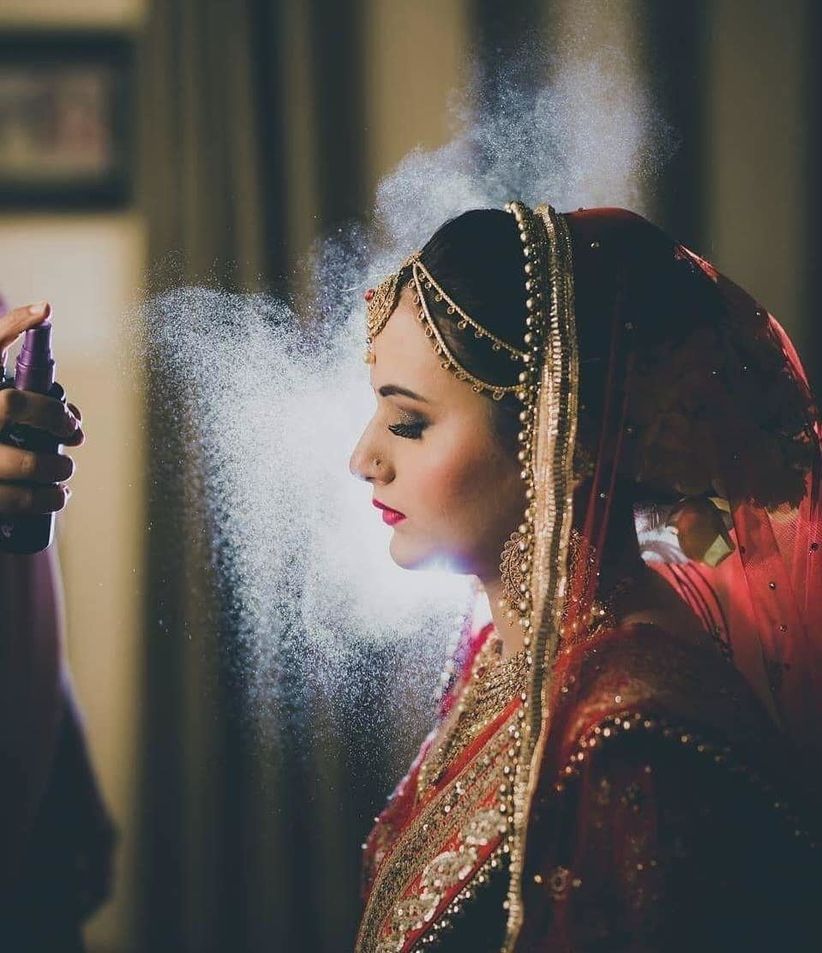 Image courtesy: HighTide Photography
We all want to prolong the fragrance of our perfume. Don't we now? The key is to not bathe in it but smartly puff it on your pulse points. What are pulse points? Behind your ears, on the base of your throat, inside your wrist and elbow and behind your knees.
5. Get fuller Lips With Right Amount Of Contouring
Thought contouring was only for your face? Ahem, nope! Use a darker colour lip pencil and outline your lips using the same. The trick is to fill it in with a lighter shade lip colour pencil before you come down to apply the lipstick itself. This will give your lips a multidimensional effect and make them appear bigger than they already are.
6. How To Intensify The Colour Of Your Eyeshadow
Headed towards your friends Haldi ceremony wearing a blue outfit and want to wear a similar shade of eyeshadow as well? We have a trick for you to make your cyan eyeshadow pop out even more. Apply white eyeliner all over your eyelid. The white will help intensify the colour of your eye tint. Lastly, apply a coat of your favourite eyeshadow and you're ready to kill them with your dramatic eyes.
7. How To Wink With The Perfect Liner Wing
I don't like a winged eyeliner, said no girl ever. But, it's such a hassle to perfect it every single time. Isn't it? We've got the perfect makeup hack for. Draw your cat-eye first, and then fill it in using a liquid gel liner. You will look fly with these wings.
8. Make Your Lipstick Stay On For Longer
Believe in the power of a red lipstick and the confidence that it brings along. To ensure that your lipstick stays on for long, there is a quick and easy makeup hack that you can try. After you've applied your lipstick and blotted it, take a tissue and hold it over your lips, then use a brush to sweep setting powder over your lips. This will lock the tint of your lip colour and help it stay put for longer hours.
9. Make Your Concealer Work Better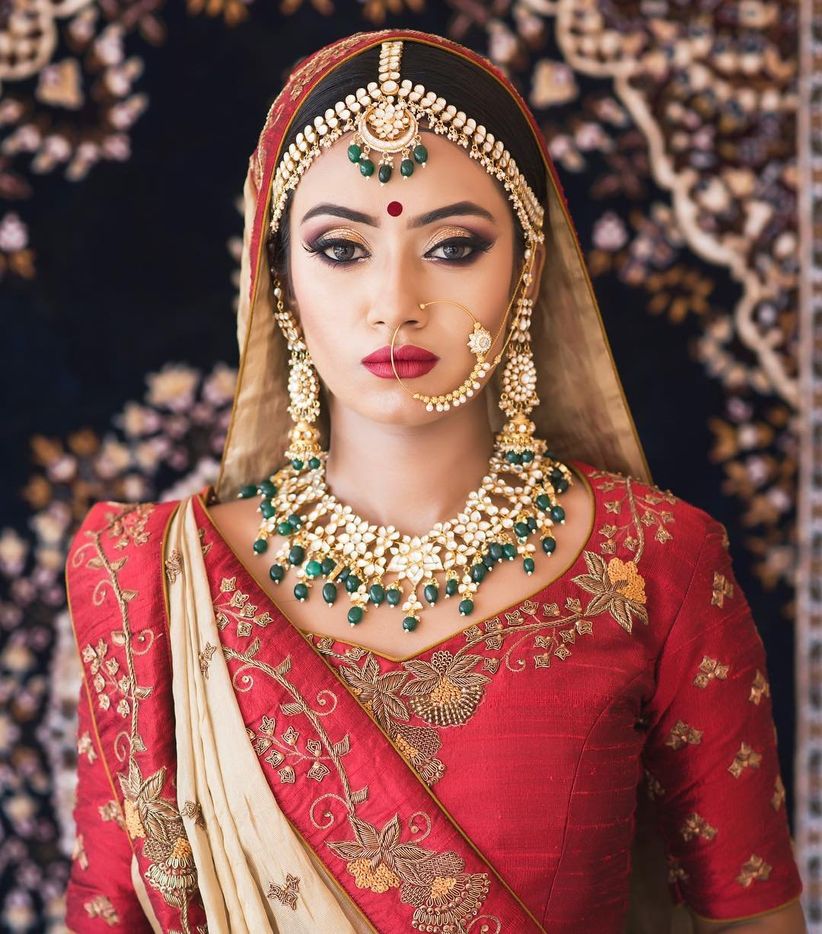 Image Courtesy: Simmy Makwana
Forget about dotting your concealer. Instead, apply it in a triangle shape, with the base at your lash line and the tip at the bottom of your cheek. This will hide redness beneath the eyes, and brighten up your whole face in a quick swatch and brush. This technique promises better results. Don't believe us? Try it for yourself.
10. How To Hide Your Love Bite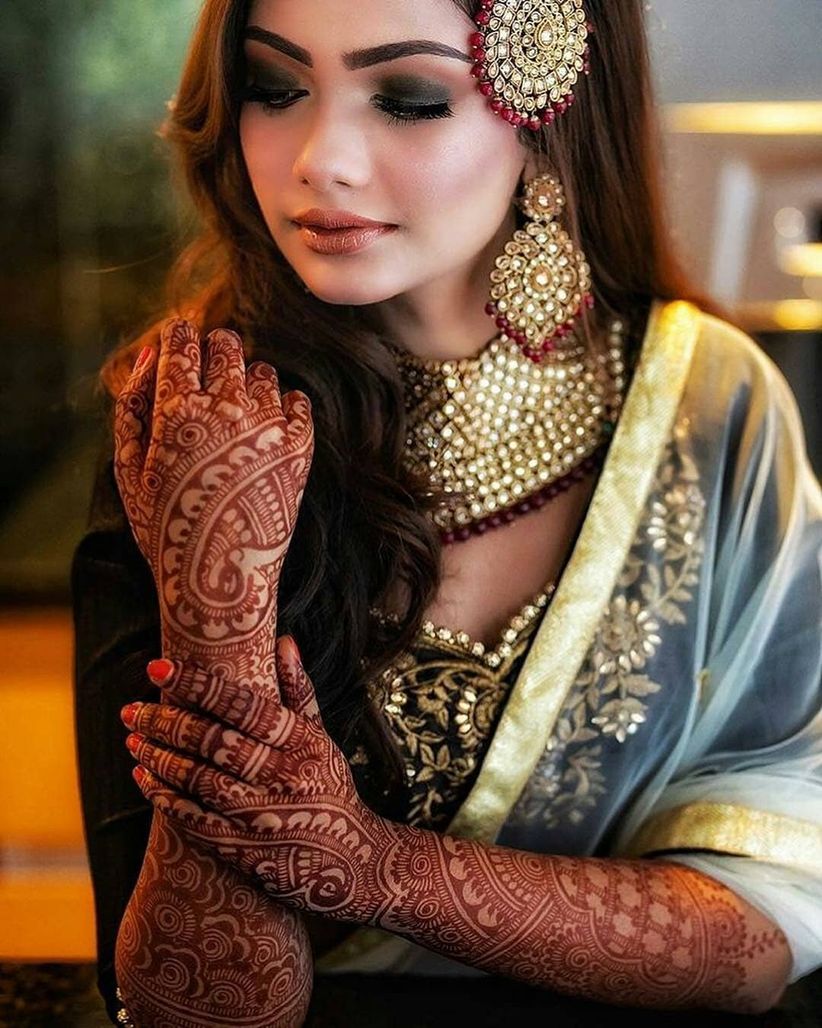 Image Courtesy: Nadine Paul
Ahem! Ahem! This tip will come in real handy girls! The day followed by your first wedding night, a bottle of concealer and some cotton pads would be your best pals in hiding those beautiful hickeys. A dab of concealer on the love bite. Blend it using a brush and overlay it with a layer of foundation. For, that final touch set it using a powder.
We hope you found this makeup hacks article useful and that it helped you save those long hours that you initially spent in fetching the right cosmetics or trying to apply them in an ace manner. Make use of these makeup hacks and enliven your makeup junkie avatar like a boss.
Tell us through comments about your personal experiences in trying one of these makeup hacks.