Awkward No More! 8 Tested First Wedding Night Tips to Provide You with One of a Kind Experience
Got tied up in planning your wedding and paid no attention to your first wedding night? Don't worry that happens to the best of us. We have curated a list of first wedding night tips with some fun ideas to spice things up a bit (pun intended).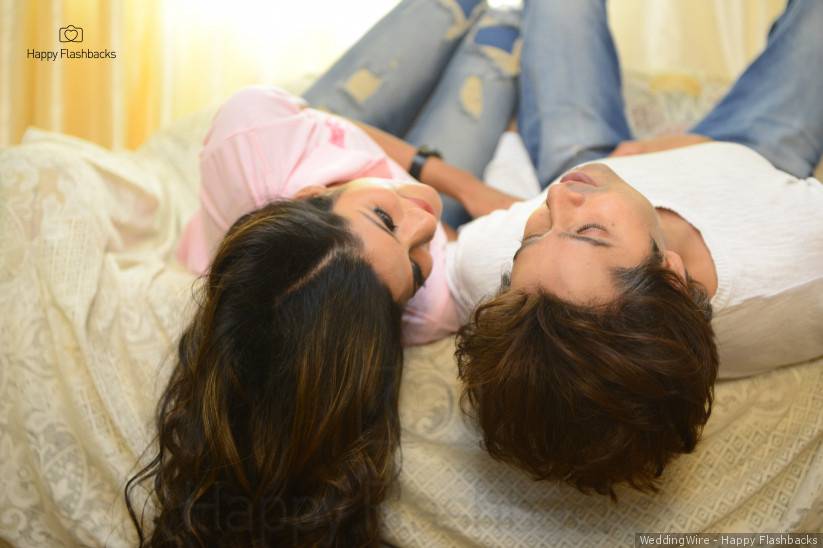 Your first night might not be a replica of the chic-flicks you would have seen earlier. So, be a little bit of sugar and a little bit of spice and make your first night sexy with a fun game of rolling a dice. It is a common misconception to believe that the first wedding night is all about consummating your union. Truth be told, with so much drama that goes around in weddings, it seems impossible for a couple to be energetic enough to seal the deal.
Please remember that your WEDDING NIGHT comes after your WEDDING DAY. Be realistic in your approach, cut yourself some slack, sip your favourite liquor with your partner and chill. We have narrowed down a few first wedding night tips for you to take some inspiration from.
1. Netflix & Chill!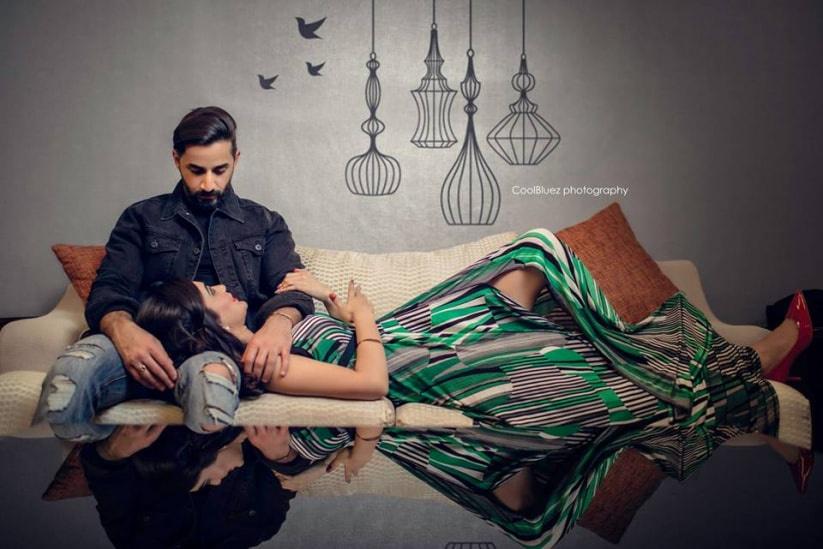 Out of all the first wedding night tips you will get, this one is super fun, easy and a front-runner. Beat the tiredness by indulging in some WE TIME and enjoy each other's company as you watch Netflix and Chill! Take this night off to get to know each other better and let this be a build-up for the steamy night to come. Take this as a mellow night out.
Who knows? You may bond better through your choice in series and movie titles. However, if you don't, take as an acceptance test.
2. Burn Some Steam with a Massage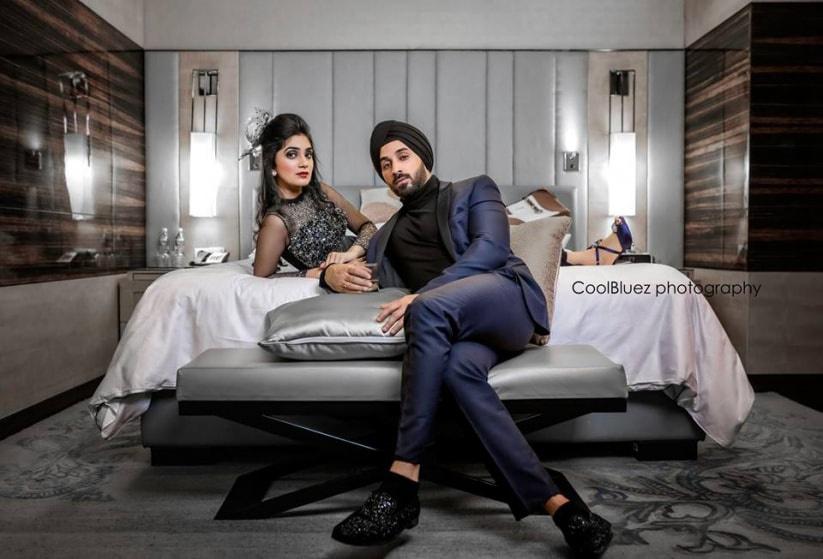 An aromatic essential oil, with some dim lighting and two champagne glasses to go with. Think massage oil and the two of you giving each other's backs the perfect rub. This is a great way to feel comfortable and intimate with one another.
Need more ideas? Try to figure out each other's favourite scents with a bevvy of essential oils to get your track straight. Add floral accents and a comfortable bathtub for two and you're set for a great night together.
3. CBM (Confidence-Building Measures)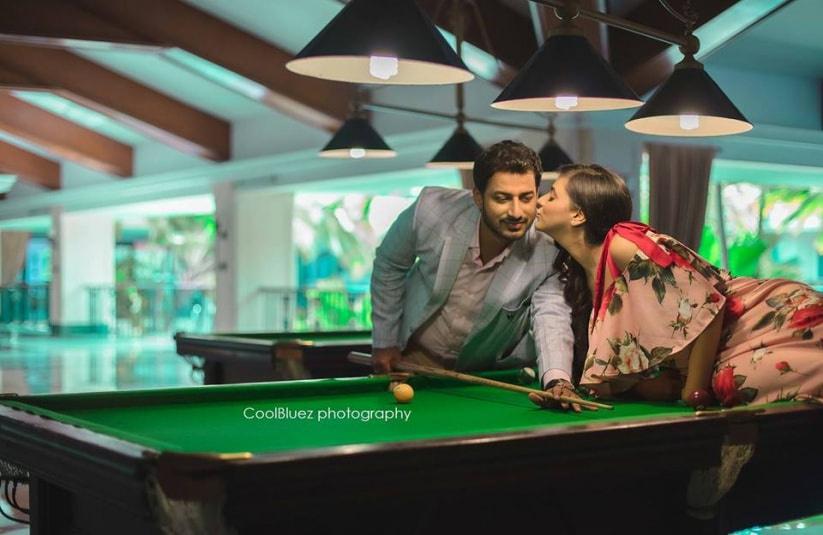 Everything becomes crystal clear when you're relaxed, at ease and comfortable with one another. For an icebreaker, play a game or two to set the mood right. 'Strip Poker' or 'Never Have I Ever' are two games which will surely spice things up and build-up momentum for what comes next.
Try a set of 'Truth or Dare' to know each other better. Play dumb charades to say romantic nothings and simply have some tickle fun till you're comfortable with each other's touch.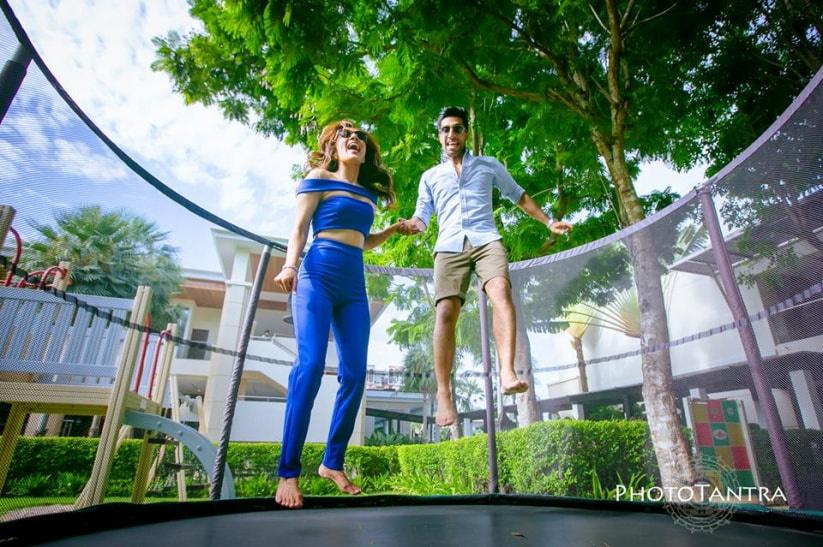 If this isn't one of the best first wedding night tips then we don't know what is!
4. Wine & Dine to Make Everything Fine!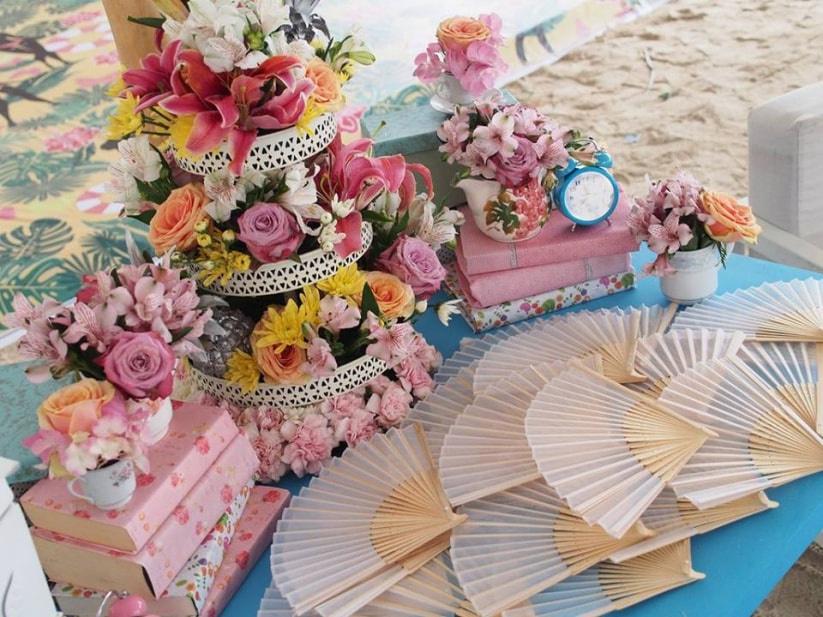 Turn your first night into a date night with this inspiration. Don't throw romance out of the window. Relive your courtship day. Indulge in some flirtatious conversation. A little bit of here, a little bit of there, a little bit of everywhere.
Arrange a table for two for a sit-in, or if you want to keep it casual, a couch (preferably on the terrace, in the garden or even your grand honeymoon suite) Rerun through your memories of your courtship period, the hectic days that are just behind you and how good you feel about the two of you were finally together.
5. A Bottle of your Favourite Alcohol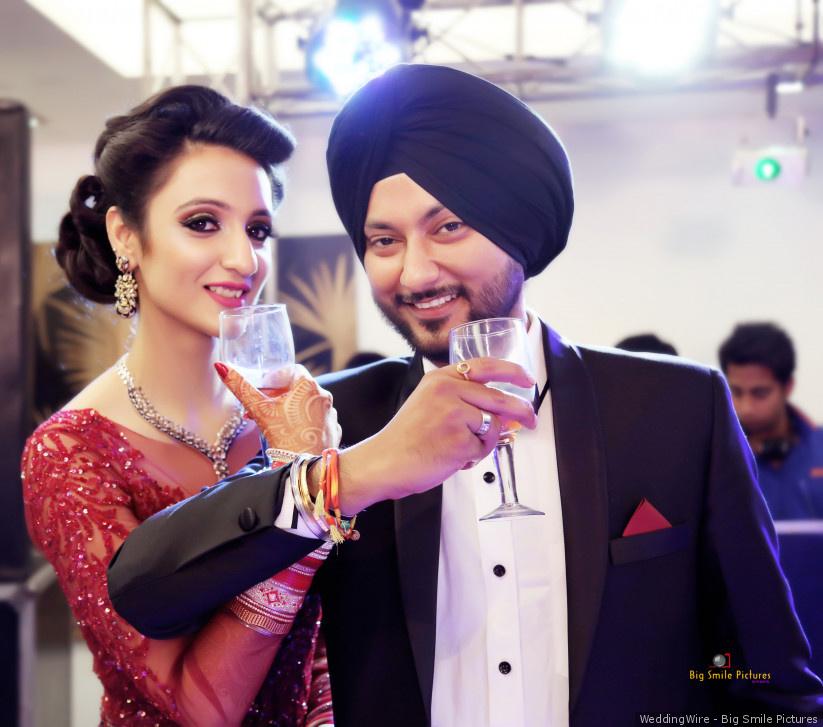 What's your poison? Whiskey, beer or a chilled bottle of champagne? Take your pick and splurge. Spend some quality time with your husband as you sip your drink. Get to know each other up, close and personal.
Begin with a set of shots to get a high and then sit-in with your favourite set of drinks. Try experimenting with each other's tastes or pour him/her a sneaky set in their favourite cola or coffee.
Just sit back and enjoy the drink, and who knows one thing might lead to another!
6. Get a Bite to Eat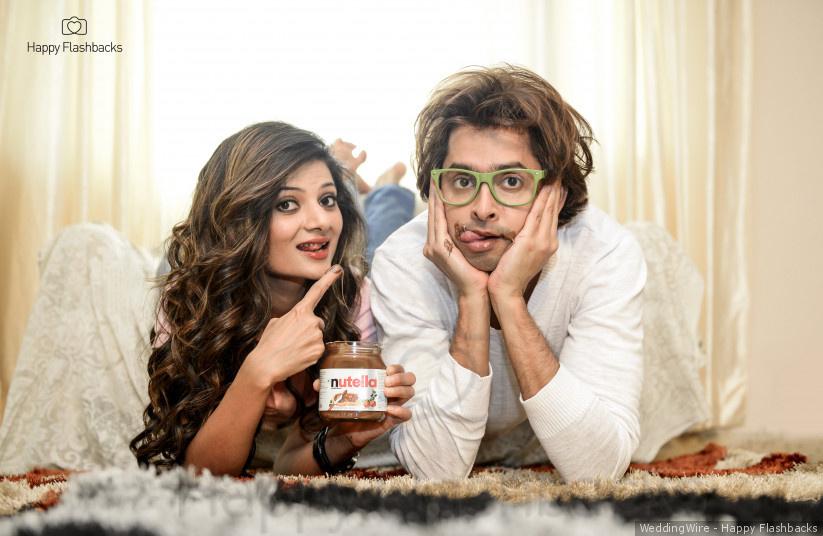 And finally, just get her something to eat. The wedding day is a gruelling experience for the bride, with the physical strain of makeup, holding the entire bridal look and smiling endlessly for your wedding guests and the cameras. She's probably not had anything filling through the night to get her something, even if it's a jar of choco butter goodness.
What's more, chocolates are a natural aphrodisiac and a nudge in the right direction!
7. Pour Your Heart Out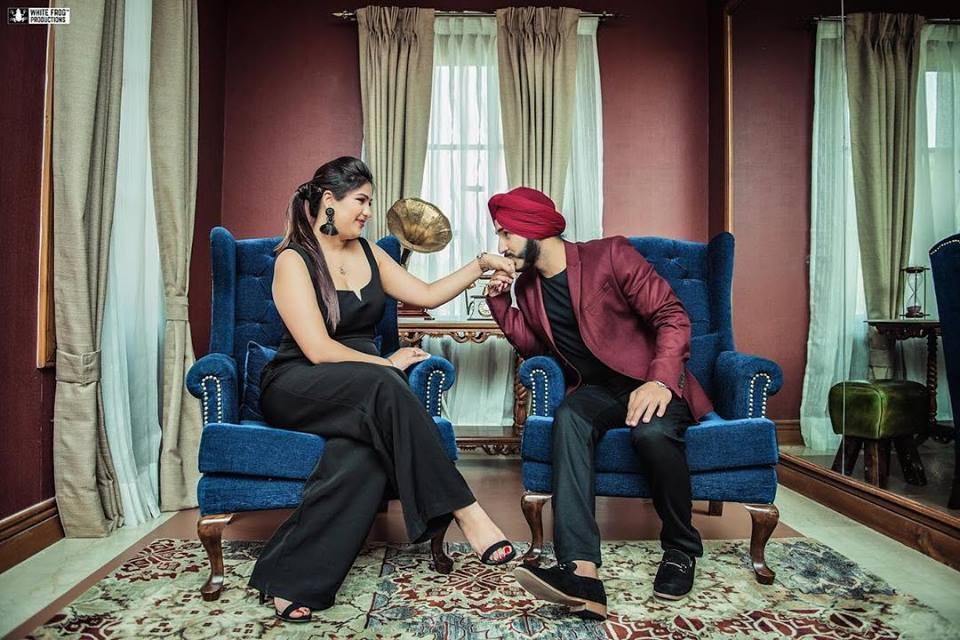 Now that you are married and together, the tension and worry about your wedding day is behind you. You can use your first wedding night as a great opportunity to know about your partner more, all about their lifestyle, personality, hobbies and more. You can even tell them all the things that you wanted to say to them and express what you feel and how you are going to spend your life together. This can make one of the great first wedding night tips as it would even comfort your anxious or nervous partner.
8. Plan Your Honeymoon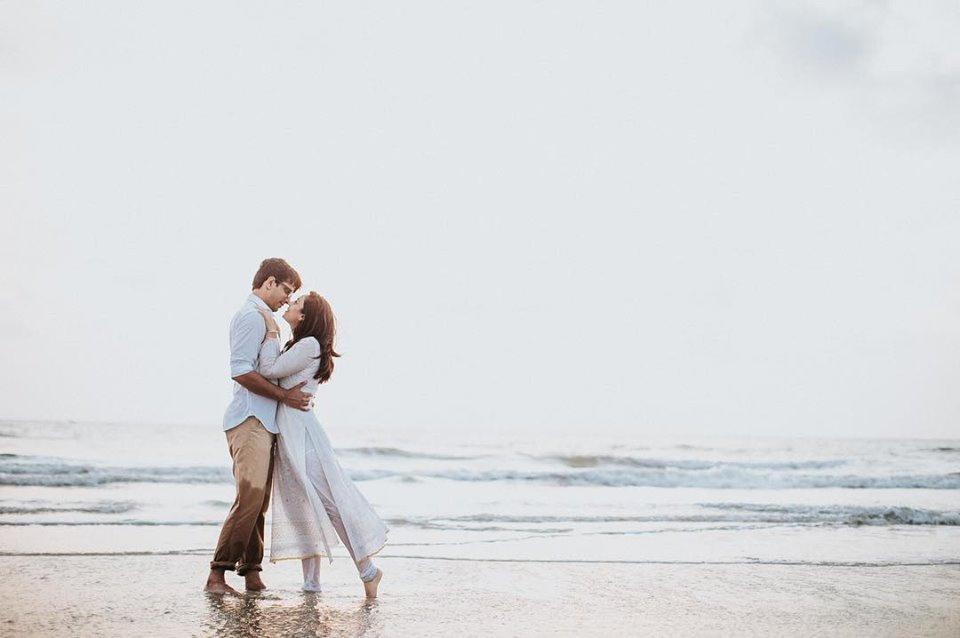 You can even plan your honeymoon on your first wedding night if you haven't done it so far. Honeymoon is a great way through which you can forge a lasting and intimate relationship and bond with your partner. Also, the beautiful memories that are going to stay with you through life. Express and explain to each other where you wish to go and do and formulate a plan that can cater to both of your wishes so that you can have the best time of your life. This makes one of the more workable first wedding night tips that you can choose.
Now that you know the first wedding night tips, we're sure you're going to have a relaxing and comforting night. With the above-mentioned tips, you and your husband are bound to have a smooth sailing and a comfortable first night (and a great start to the new life too)!
What are your takeaways from this first wedding night tips piece? Comment below with your take and share some of your exciting memories with us.